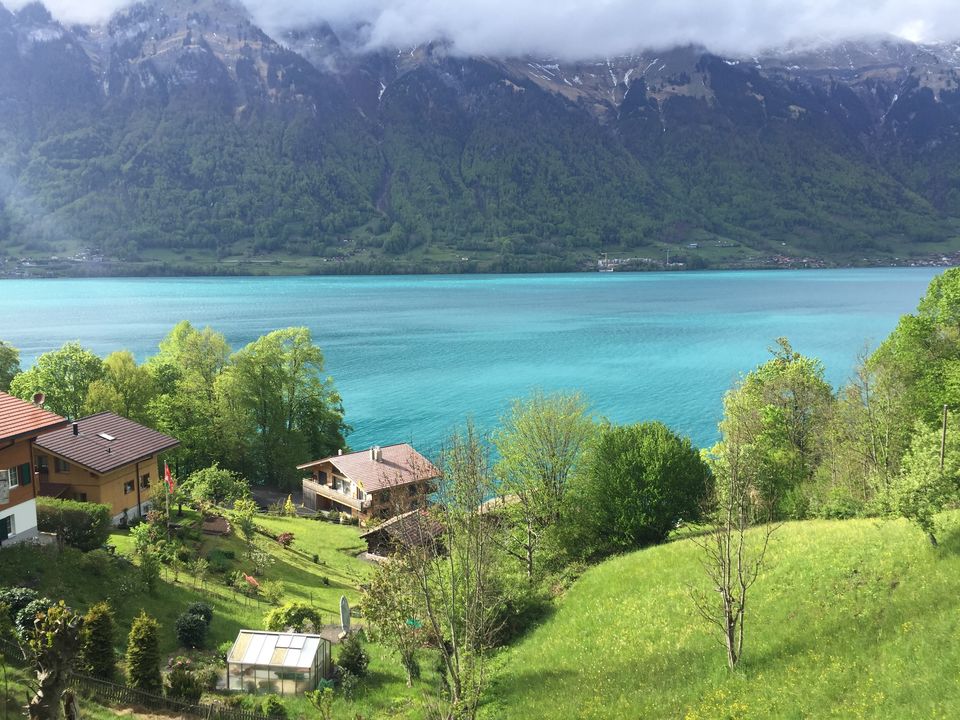 Traveling to Switzerland generally costs a fortune. But if planned carefully, there are some cheap tricks that might just be a good bargain for you. We never really planned for Switzerland since we knew its going to be out of our pocket, until we explored it quite enough vis-a-vis other famous European destinations- Paris, Rome and the likes. And surprisingly, with some permutations and combinations, Switzerland travel expense came out to be close to what these countries would have costed us. After all of those comparisons, choosing Switzerland over other European places was quite easy. Take a look at the photos below and you'd know why!
If you are planning a trip to Switzerland soon or are having second thoughts about going ahead like we did, do read our tips and tricks for a budget friendly travel to Switzerland below. All of them are our tried and tested practical solutions that might just save you a penny, and let you plan your next trip already ;) because, well, you know 'a penny saved is a penny earned'!
7 practical solutions and tips to travel Switzerland on a budget
1. Choose wisely between Air / Train or Bus travel.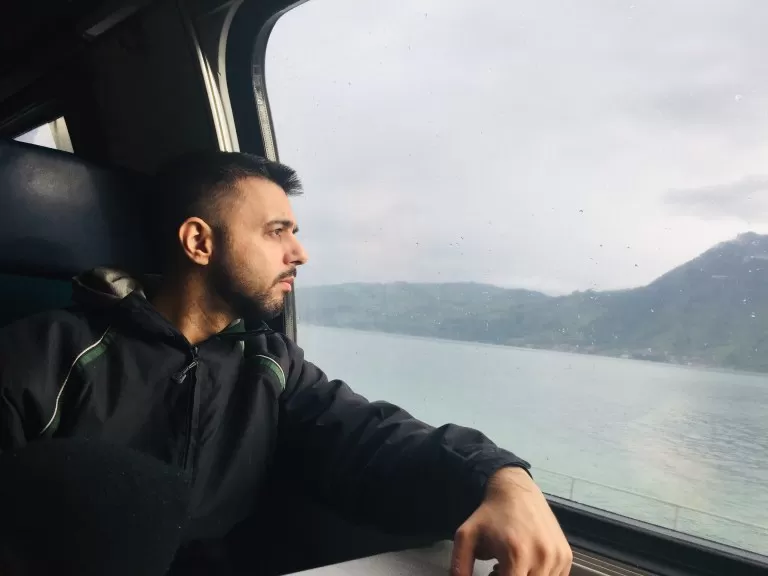 It is obvious why air travel is generally chosen over long journey train travels. But sometimes, especially in Europe, where a train journey is as convinient as a flight, you might want to consider saving money over time and exhaution. There are plenty of rail passes available over several website. (SBB, EuroRail, Omio etc). But before getting lured by these rail passes, plan out your travel destinations carefully. There are several options in the Swiss rail passes, some that even give you an unlimited access on the network of Swiss Travel System for 3, 4, 8 and 15 days, but examine first if you would be needing all of that? Especially when travelling with kids, there will be limitations on the frequency of your hopping on numerous trains.
We opted for train travel over Air travel or bus tour for these reasons:
1. Flights to Switzerland will take you either to Zurich or Geneva, and we did not want to stay in big cities, rather take the feel of real Swiss towns and villages. Hence traveling from Zurich to Interlaken, which is hub of all major connections would have again costed a fortune for us.
2. While the duration of our flight from our starting location (Germany) was only 2-3 hours, we opted for a late night train travel. Not just it was convinient to put our son to sleep at night, some late night journey are also relatively cheaper than day trains.
3. We wanted to bring our own food. Packing edible items in flight always brings a number restrictions hence train was always the preferred option.
We did not opt for Swiss travel pass, for a number of reasons:
1. We had our entire trip planned out in terms of the towns we wished to visit. Most of them were close to each other.
2. Swiss travel pass offers unlimited travel according to the number of days you wish to travel. With our plans, our travel via train was cheaper compared to weekly travel passes.
3. We were to get a free travel pass ???? Read #2 below.
Opting train travel over the flight was easy. We reserved our train seats and traveled comfortably in a closed / private compartment.
2. Check with your hotel or hosts for local travel pass.
We were lucky enough to find a beautiful accomodation in a breathtaking surrounding of Iseltwald village. Not just we had a room facing the beautiful Brienz lake and alps, a huge terrace, wonderfully designed interiors, the hosts also gave us an unlimited free local bus and train travel pass to a particular zone (yellow zone) that covered major parts of our planned cities. If you are staying in an AirBnb accomodation, do connect with your hosts beforehand and check if they can provide you with a local travel pass. Our travel to Interlaken, Wilderswil that connects to Grindelwald, Lauterbrunnen, Kursaal etc was sorted.
You can use thsi link to signup on Airbnb & get a huge 38% off on your stay abnb.me/e/FEDdHnLeKW
3. Bring your own food.
Eating out in Switzerland is expensive, and that's old news. A basic dinner at a restaurant costs at least 20 – 30 CHF. What you may not know is that several travellers are now opting for AirBnb accomodations and Youth hostels so they can prepare their own food and stay on a budget. If you are travelling with a kid, it becomes all the more important to keep food items packed for anytime hunger pangs, then why not consider it for yourself too? Not just it saves you from running around and finding something to eat that matches your little ones taste, it also becomes easy to give them healthy and freshly prepared food. If you travelling by train, packing perishable food items is also not a problem.
4. Opt for International or German super markets chain over Swiss chains.
Aldi and Lidl are two big name sof super markets chains from Germany whose stores you wll locate easily in Switzerland. While other Swiss chains like Denner, Coop, Migros are located at every short ditance, consider buying food from German or other international stores where you will get items relatively cheaper. Please note, it does not mean the taste or quality of one is compromised over the other. These were our practical solutions to remain on budget during our stay in Switzerland.
5. Plan your day.
Plan ahead, plan ahead, and plan ahead. Look at the weather forecast, plan out your route, look at the buses and train schedule, look at the last cable car ride down the steep, look at the closinh time of the supermarkets and only then step out. Many buses in Switzerland stop operating after 8 PM. If you are not staying close to the main bus or train stations, the only options left are the cabs. And believe it or not, taxi fares might ruin your mood. You would not want to spoil your mood after embracing the beautiful moments of the day spent in those picturesque valleys. Also take a note of the opening and closing timings of supermarkets.
6. Big group? Rent a car.
There are several cheap car rentals in Switzerland and they are the best option if you are traveling witha big group. Just keep your driver's licence handy, follow the traffic rules and obey the signs. There can't be anything more beautiful and romantic than driving on those majestic Swiss routes.
7. Avoid stay in big cities.
While this is a personal choise and should be per your itenerary, but if you have other towns in your list such as Lauterbrunnen, Grindelwald, Jungfrau, Interlaken, it might be a good idea to stay in cities like Interlaken which has connections to almost all of the areas in Switzerland. Big cities like Zurich, Geneva etc have their own charm, but if you aim is to travel on a budget, staying in the heart of Switzerland and feeling the crisp fresh air, getting soaked in the beauty of alps and dipping in the refreshing lake waters should be your focus. You are going to miss a lot and the trip will not be worth if you have not stayed or travelled to a typical Swiss village. Our idea to avoid big cities really worked for us. Read how to get the real swiss feel when in switzerland here.
If you have any questions of would like to add more to it, please send in your comments below.
Follow us on Instagram @trips.and.tantrums and check out some breathtakingly beautiful photos of our trip.