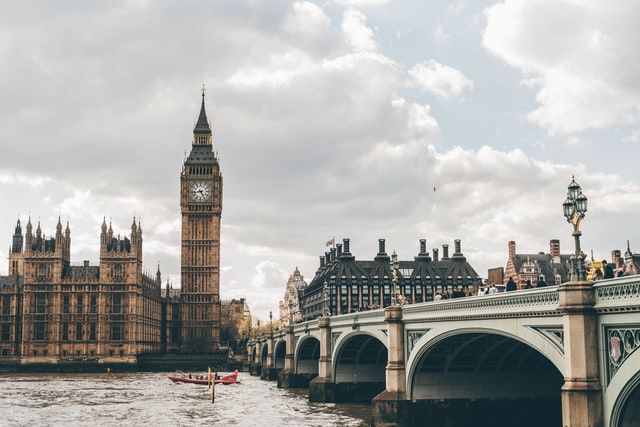 It's that time of the year when you decide to go on vacation either with your family or your partner. Before going to any destination, it is always advisable to know about it since you will be spending some time there. You need to know things you can do and those you can't do. You will also need to know the best sites to visit once you get there. So, if you have specifically decided to go to London, United Kingdom, you need to know a bit about the city. This article will give you a glimpse of what happens there and the best places to visit.
London Uses the £
Generally, the UK uses the British Pound currency (£), which comes at a different rate compared to the US dollar. 1 pound is equivalent to 100 pence, always pronounced as pee in the UK. You may also hear another person say quid, which means a fiver or a five-pound bill. In the UK, you can get coins up to £2, and the smallest note starts from five pounds.
Tipping in Restaurants
Tipping is a common and obvious thing in London restaurants. Normally, the tip is usually about 10% and 15% of your total bill. However, you must confirm since sometimes the tip is added to your bill. Sometimes credit cards are allowed, but the best way to tip is through cash. The tips should be given directly to the server now that not all restaurants are honest enough to pass the tips to their servers. You can also tip the taxi driver, maybe a little more than just £1 if you are going for a long ride or the person helped you with the luggage.
London has the Best Transportation Services
When it comes to transportation, you can never go wrong in London. The city has the best public transportation services, and the bus or tube price is fair. Remember, no cash is allowed on their buses. So, you might have to look for an oyster Card. When it comes to private transportation, this is where you have the best time. Transportation companies like We Drive Global offer the best chauffeur services such that you have an easy and comfortable time moving around. These companies offer different methods of payment, and there is a lot to enjoy from them.
People Drive on the Left
If you decide to drive yourself, this is the point you need to remember, cars drive on the left. You will also need to remember this point when you are crossing any street. Since this is a little different from other countries, it may be a bit confusing for you. So, make sure you are safe by double-checking the road before crossing. If you are driving, always stay on the opposite side.
Best Places to Visit
London has the best attraction sites you can visit. You can take full advantage of the free museums like the Natural History Museum and the British Museum. Other places for various purchases are Boots, Camden Market, Sainsbury, and Tesco, while other attraction sites include Tower Bridge, London Eye, St Paul's Cathedral, and more.
The Take-Away
London is an exciting city that should be on your traveling bucket list. Here, you can make memories by visiting various places. Just make sure you know a little about London before you travel.