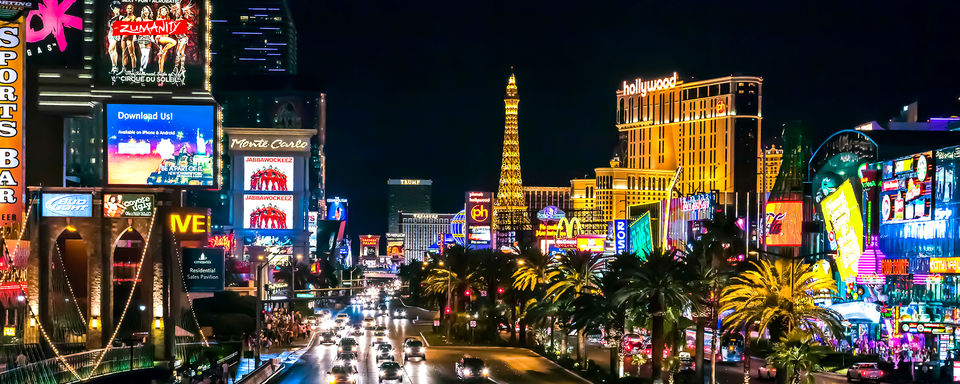 Las Vegas was one of the most fun places we visited during our trip to the US. When you think of Las Vegas, the first things that come to mind are the nightlife and the casinos. Although, that is a big part of Vegas, the city has SO much more to offer!
Here's my list of top 10 things to do in Vegas.
1. Explore your Resort
We stayed at the ARIA Resort and Casino and loved the property. The resort is beautifully designed and it feels like a destination within a destination because there's just so much to do within the resort. Whether you want to hit the pool, visit a spa, eat some delectable food, go to a nightclub or spend some time at the casino, ARIA has it all, and more.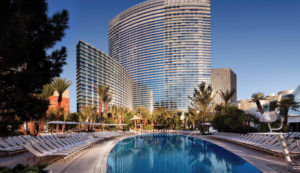 Whether you stay at ARIA or any of the other amazing hotels, you should really take some time out to explore your resort, and if time permits, other resorts as well.
2. Ride a Limo
We booked a two-hour limo ride that came along with a professional photographer through My Vegas Limo Tour. I personally thought it was a great way to see Vegas, as they take you around to so many places like the Fremont Street, Bellagio and the 'Welcome to Vegas' sign. And to top it off, you also get a bottle of champagne. And some great photos to remember your trip by!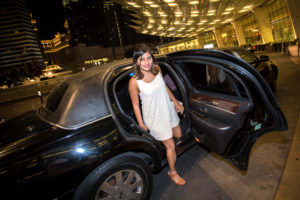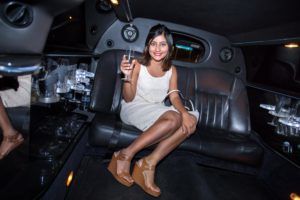 Even if you don't really book a limo tour, you can easily find limos while walking down the street. And Las Vegas limousines are more affordable than limos anywhere else in the world so you might as well make the most of it.
3. Watch a Show (or two)
There are a ton of world class shows to watch in Vegas. We watched The Blue Man Group at the Luxor and Ka by Cirque du Soleil at the MGM Grand and they were both fantastic.
The Blue Man Group were so much fun to watch! Three bald and blue men perform visually stunning acts that are a mix of rock, comedy and modern technology and the vibe throughout the show is amazing. One of them even took a selfie with us in the middle of the show! ????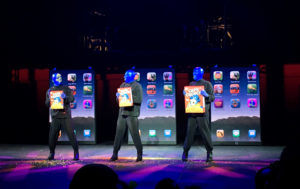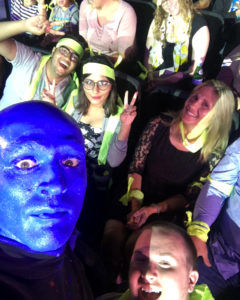 Ka is a wonderful show that combines martial arts, acrobats, dance, pyrotechnics, beautiful costumes and everything you expect from a Cirque du Soleil show.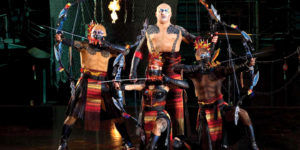 4. Do a little gambling
You can't go to Vegas and not gamble. We did a bit of gambling at our resort in Aria and lost but it was super fun nonetheless and is a great way to get the feel of Vegas.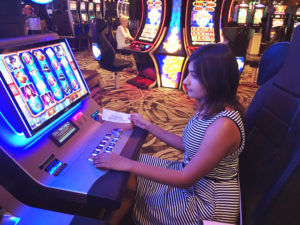 5. Watch the Fountains of Bellagio
This is kind of obvious but you can't go wrong with the Fountains of Bellagio. The shows are usually every half hour in the afternoon and every fifteen minutes in the evening and each show is choreographed to songs ranging from Frank Sinatra to Bruno Mars. Watching the majestic fountains is a spectacular experience and the best part? It's for free!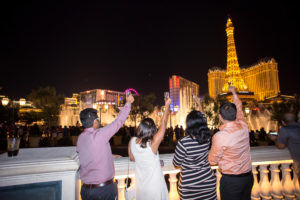 6. Walk along The Strip
Las Vegas is almost synonymous with The Strip and the best way to get a feel of the city is by taking a walk along The Las Vegas Strip. Both sides of The Strip are lined with hotels and casinos, shops, restaurants and other attractions.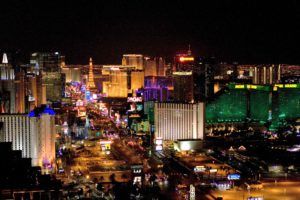 7. Visit Fremont Street
Fremont Street, or old Vegas, is the second most famous street in the Las Vegas Valley after the Las Vegas Strip. It's a great area for entertainment, live music and people watching, and is much cheaper than The Strip. There's also the Viva Vision LED light show that takes place under the 1500 feet long canopy throughout the night. You can also zip-line down Fremont Street!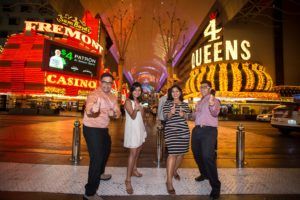 8. Visit Grand Canyon
Though it's a little far from Vegas, there are many companies that offer day trips to the canyon. We booked a day trip to visit the South Rim through Maverick and had such a comfortable trip. The Grand Canyon is magnificent and breathtaking and is definitely worth seeing if you're in Vegas. There's so much to say about the Grand Canyon that I decided to do a full blog post on it. You can check it out here.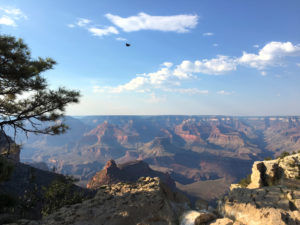 9. Go Indoor Skydiving
This isn't a typical Vegas thing to do but if you're up during the day and want to do something fun, this is a great option. We didn't really plan this before we visited Vegas but my brother and I decided to do this last minute and found it quite fun.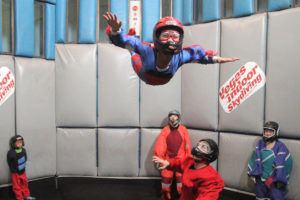 10. Take a picture in front of the Welcome to Las Vegas sign
This is a right of passage for all Vegas vacationers and is the number one free thing to do in Las Vegas.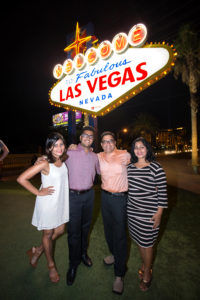 BONUS:
11. Be prepared to eat
I know this post is titled 'Top Ten Things to do in Las Vegas" but there's just so much Vegas has to offer that I had to add this in as well.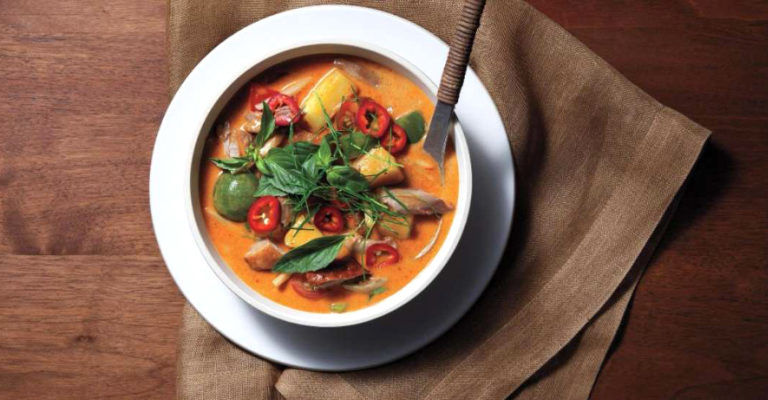 Vegas is a food paradise for all the foodies out there and you should definitely indulge in the gastronomic delight that is Vegas while you're here.
To check out more photos and videos from my vacation, follow me on Instagram, Facebook and Twitter.
Trip first published on Blog of the Things