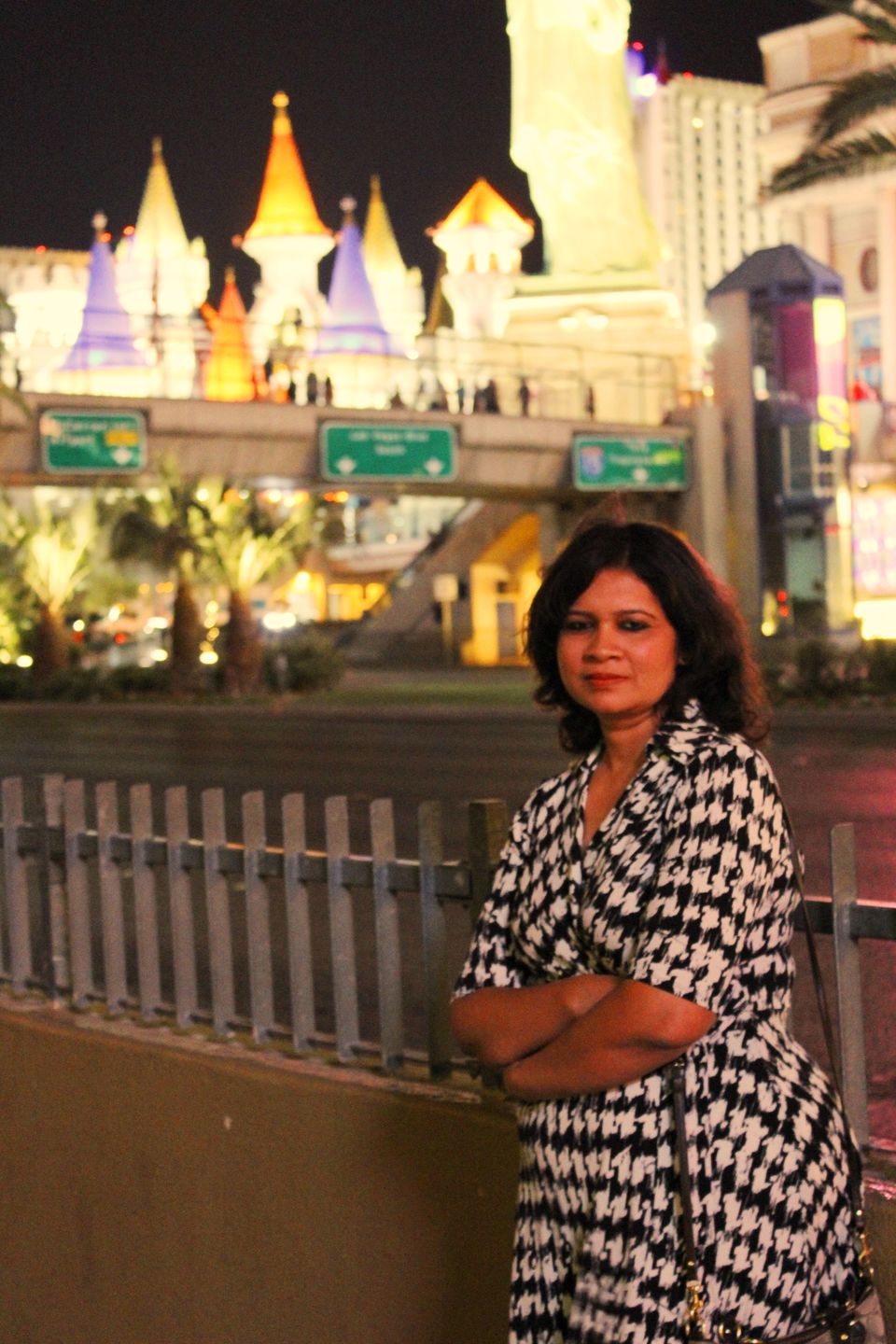 Las Vegas – The sin city of my dreams – breathtakingly flashy, magnanimous structures, full on entertainment, delicious food, groovy music, sleepless nights, gambling, casinos, adventure, crazy shopping arcades, limo rides, high energy shows, rib tickling comedy shows, beautiful people, brands to die for and streets that will never ever disappoint you.
The Planet Social team in their constant quest to travel the world was in Las Vegas for one week and those mystical seven days of my life was so beautiful and sinful that the city has left me gasping for more. It is like blood; once tasted the flavour doesn't leave your palate and true as it is said – What Happens in Vegas stays in Vegas!
Sussshhhhhhh…hhhhhhhh
Seven Nights Seven Sins
Lust to move in style 
My funky travel partner – Riviera Skybags
It has got the looks and the style that I want to flaunt wherever I travel.My bold and beautiful 'Riviera Skybags' was my best travel companion. Its unique and edgy design turned a lot of heads as I walked through the strip with my funky travel bag in Vegas.
'Skybags' is light, spacious as it helped me travel all round the city with my essentials and more. I am very particular with my travel accessories and Skybags is just the right for me as it surely fits my requirement with the quirk.These bags are fabric tested, trolley tested and zipper tested- what's not to love about them?
Gluttony that leaves you breathless
The insane options of food joints, buffets, clubs, drinks, snacks and the overwhelming proportions gave me a tough time to retain my sanity over food. The classic Vegas  experience is incomplete if you have not gone buffet! Be it The Wicked Spoon buffet in The Cosmopolitan or The Studio B Buffet at M Resort. Over 200 different items prepared daily as the spread across sections are humungus and wherever you go you see food and heaps of it! So difficult to watch your weight.
Greed – Quench your constant thirst for shopping
Satisfy your itch to shop in this fabulous place called Vegas. One of the best shopping in the world …go bonkers in Crystals at City Center, The Forum shops at Ceasers, Grand Canal Shoppes at The Venetian, Miracle Mile Shop at The Venetian. All this and more as you find a Marshals and other shopping outlets where you get good deals!
Sloth creeps in at The Lazy River, MGM Grand
Go grand as you must check in to some of the best properties in Vegas. I chose MGM Grand and it was nothing short of extravagant in terms of experience, stay, facilities, service and ofcourse the lazy river was the icing on the cake!
Pride – Cirque Du Soleil
A feast to my eyes as I saw the most breathtaking show called KÀ by Cirque du Soleil. Another must do at Vegas as it is pertinent to catch these shows. Comedy, Adult, Acrobatics – you will find shows on every genre.Watching Ka was truly magical as the performers swing above you, run to you and even growl at you to scare you. Hats off to the team!
Envy the Las Vegas Strip
Roll your eyes to see this incredible stretch of road with dramatic architecture, a plethora of casinos and clubs and restaurants and rapidly evolving skylines. The best part is the constant modernization of hotels as the face of Vegas changes every six months! Cool isn't it? Choose to walk the strip rather than taking a cab ride… as you see an outburst of dancing fountains in front of Bellagio, fire play and lots of action. Trust me, go sleepless during the nights, walk your way through this strip and you will fall in love with Vegas!
Wrath – Slot your way through 
While you are struggling with the slot machines and trying to get your big win, you find a lot of aggression in the casinos around. The best way to address this, is to play for fun and try to loose more money, so that the machine doesn't play mind games with you! Do visit the Freemont Street to experience loud music, bling, live band, larger than life entertainment as this strip gives you a peek into Old Vegas.