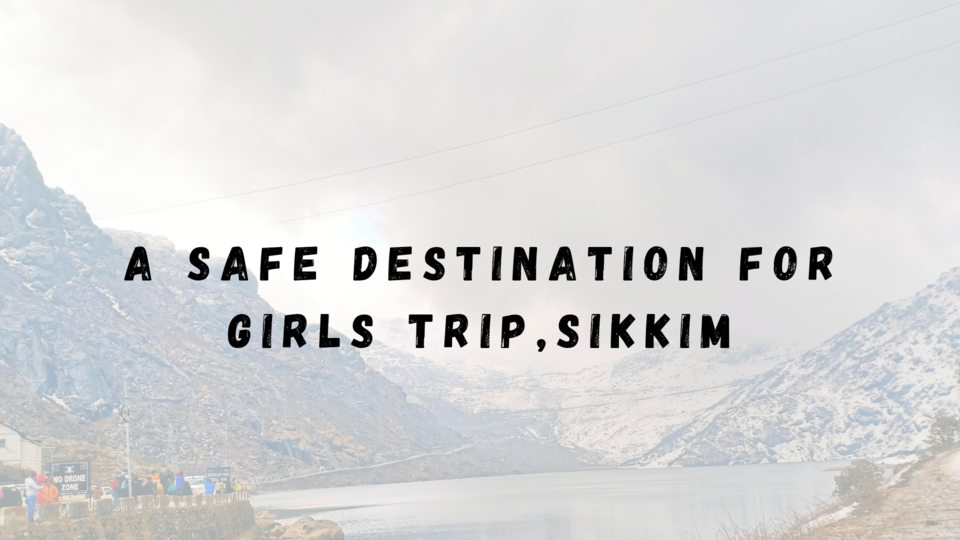 Travelling gives an adrenaline rush to me and that to with my best friends it's a deal seal !
After the lockdown we decided to travel to the mountains and we choose Sikkim as our destination . The idea was Three girls,one trip and loads of adventure.
So with the New Normal we packed our bags with an extra pouch which has sanitizers and masks since it's a must travel essential for every traveller. We checked the Sikkim Tourism website before bookings to have an idea of updated travel advisory so that we have a hassle free trip and we found Travel card is an important document to travel around Sikkim,so we processed that online and we were good to go .
We took a flight from Kolkata to Bagdogra, then we booked a cab to Kalimpong,West Bengal . It's a beautiful hamlet in North Bengal . We booked Misty Homestay which was near Deolo Hills, Kalimpong. It's was a very pretty place to stay and relax one can also stay for workcation as well.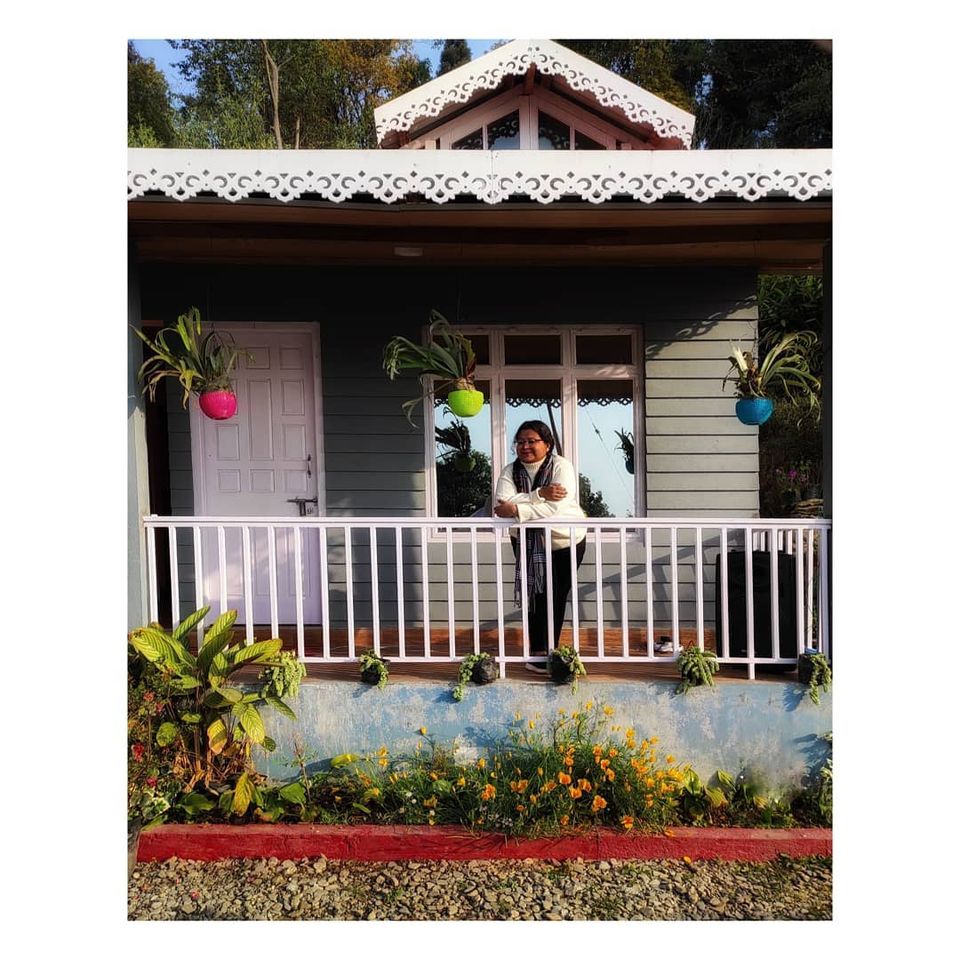 After lunch we went to Deolo Hills ,it's a beauty ! from Deolo we took a mesmerizing view of the sleeping Buddha that is Mt Kanchenjunga.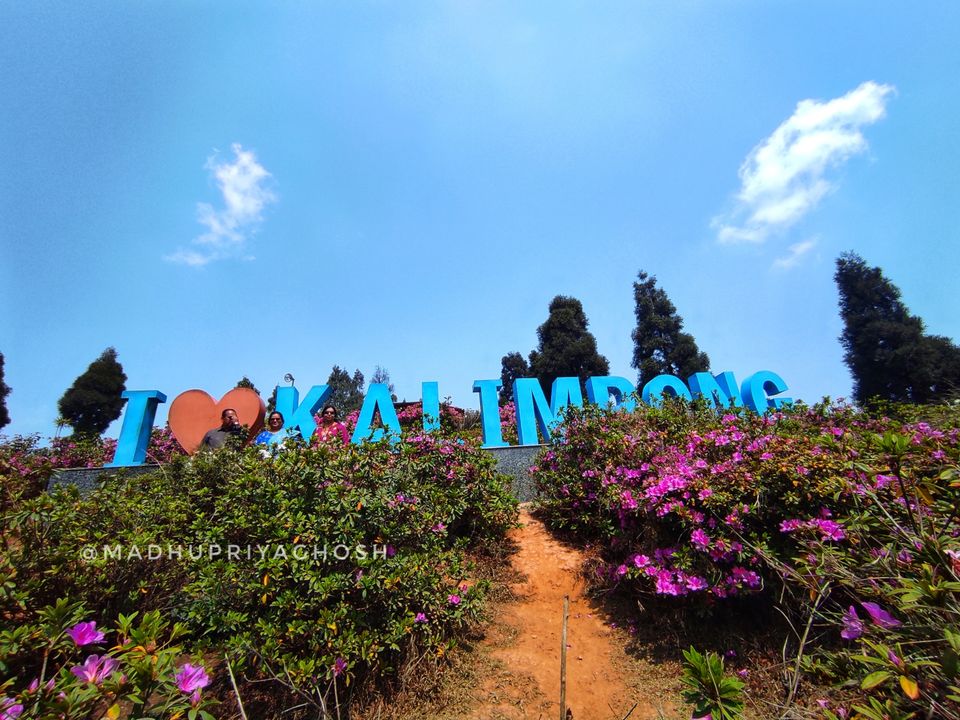 It was dark when we came in to our homestay,we had plan a campfire night to enjoy ourselves. Fun Night !!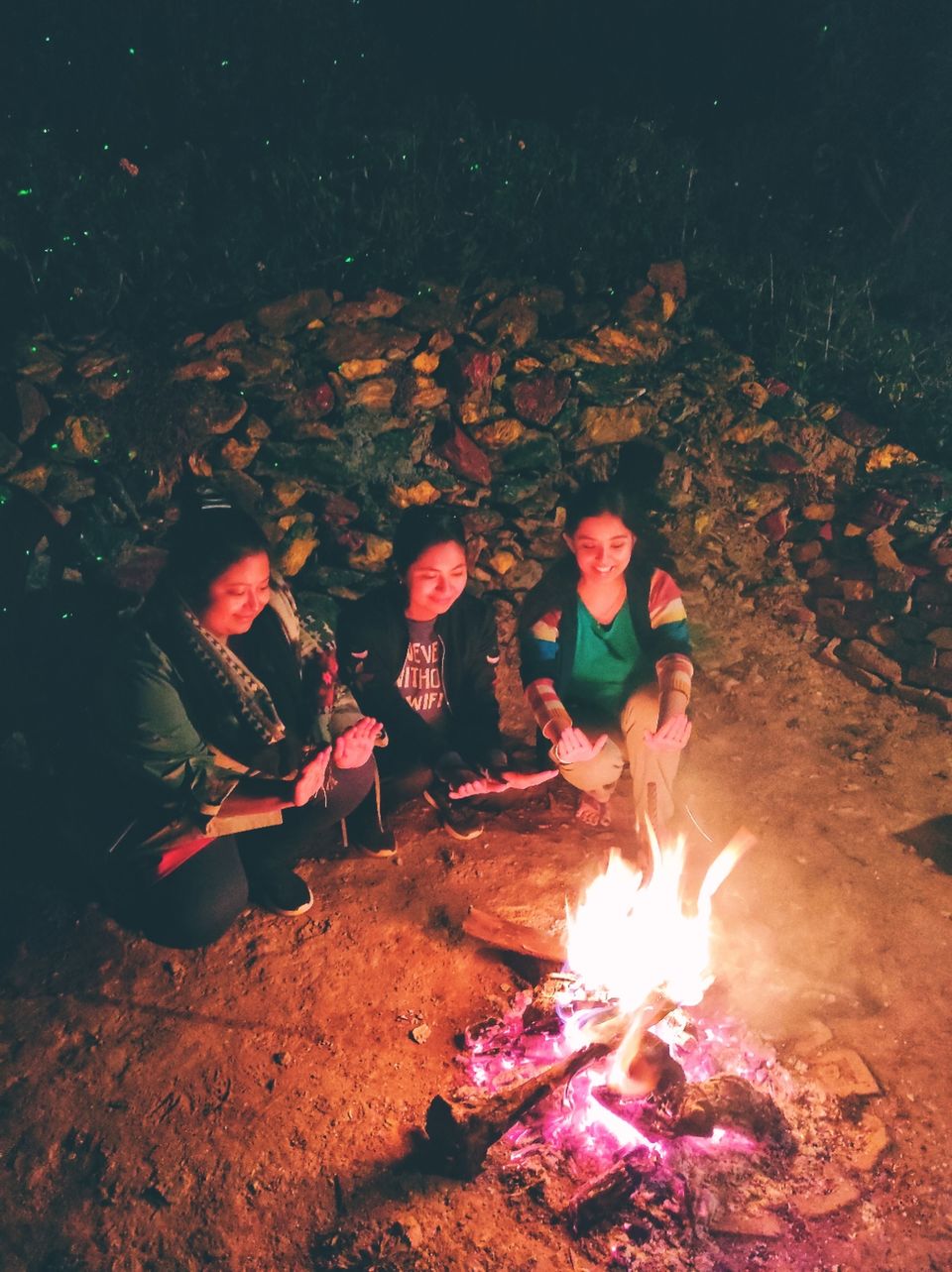 Next day, a beautiful morning in the hills with fog and mist ❤️
We had an early morning check out since we had to leave for a crazy road trip of 9hrs . So Let's begin !
After saying goodbye to Kalimpong we headed towards Sikkim, our first stop was Rangoli . It's a the Bengal - Sikkim Board area where permission of entering has to be done . We also had breakfast "Pahado wali maggie".
Moving ahead with all amazing view of mountains and the river Rangpo along side.
Next,we entered the Old Silk Route ,it's also known as the Zuluk,zig-zag road. The view is breathtaking from the top view point that is Thambi Point.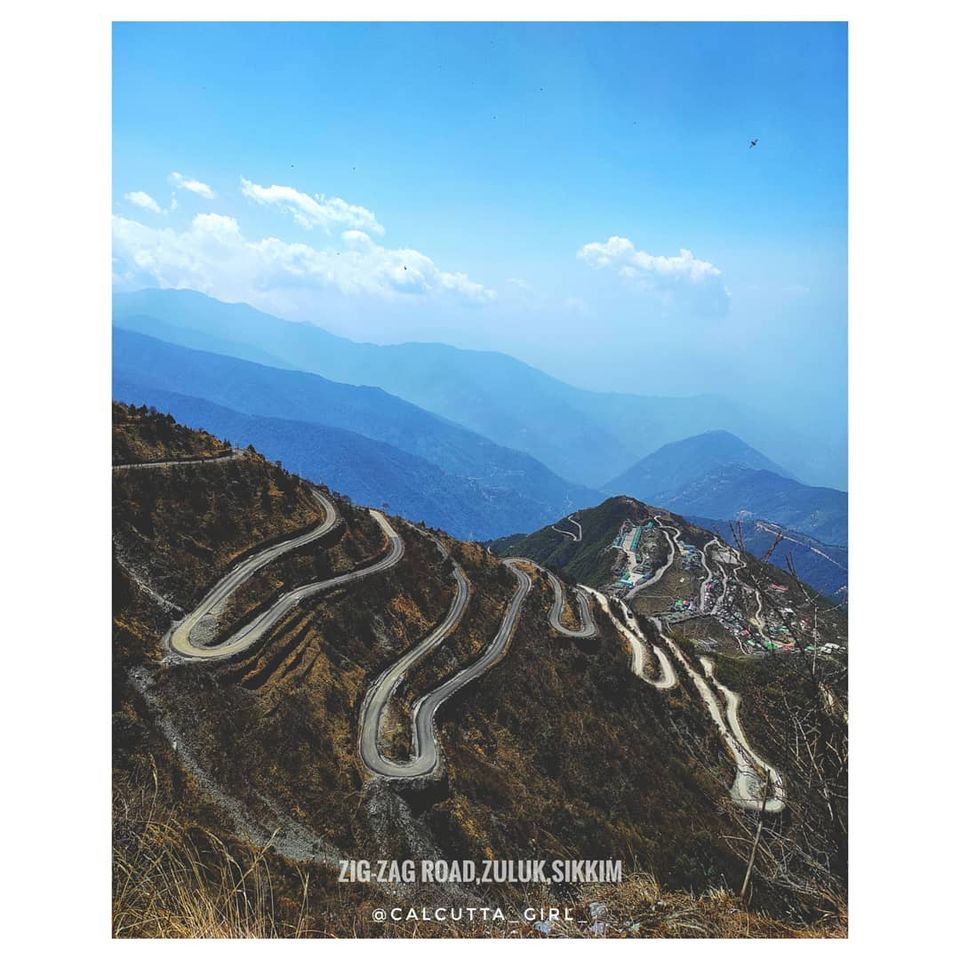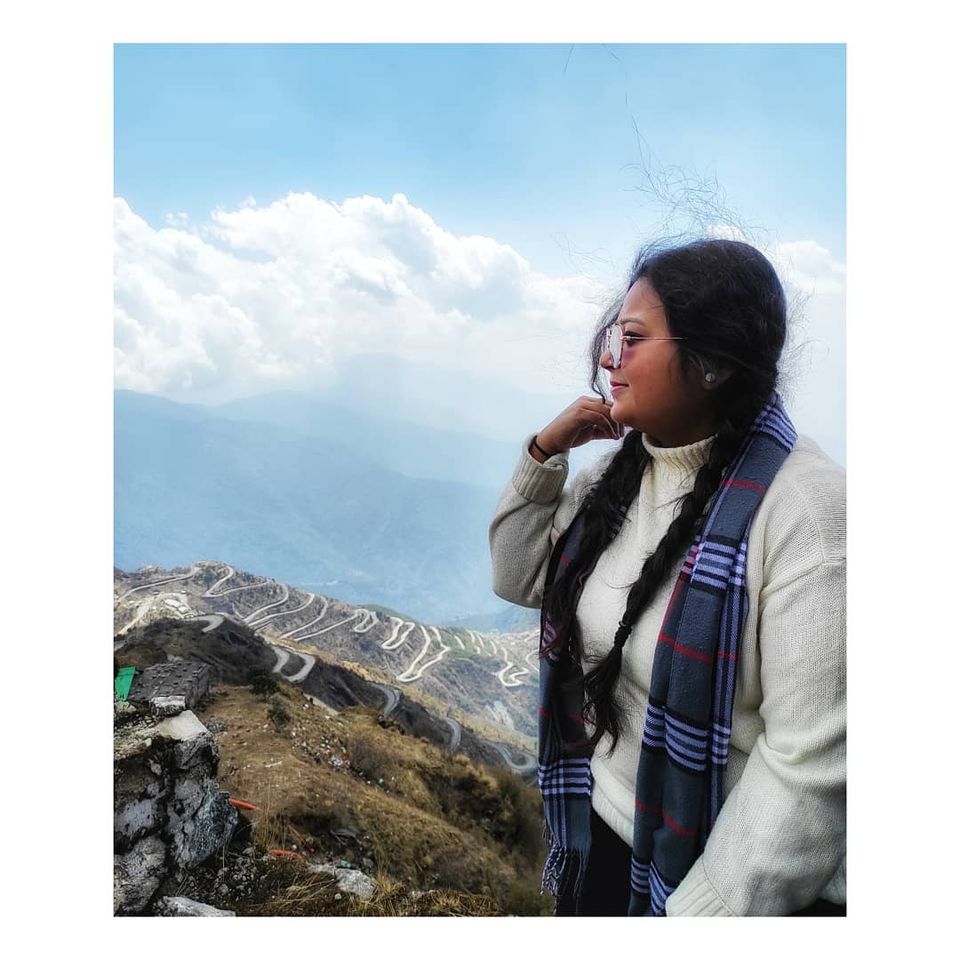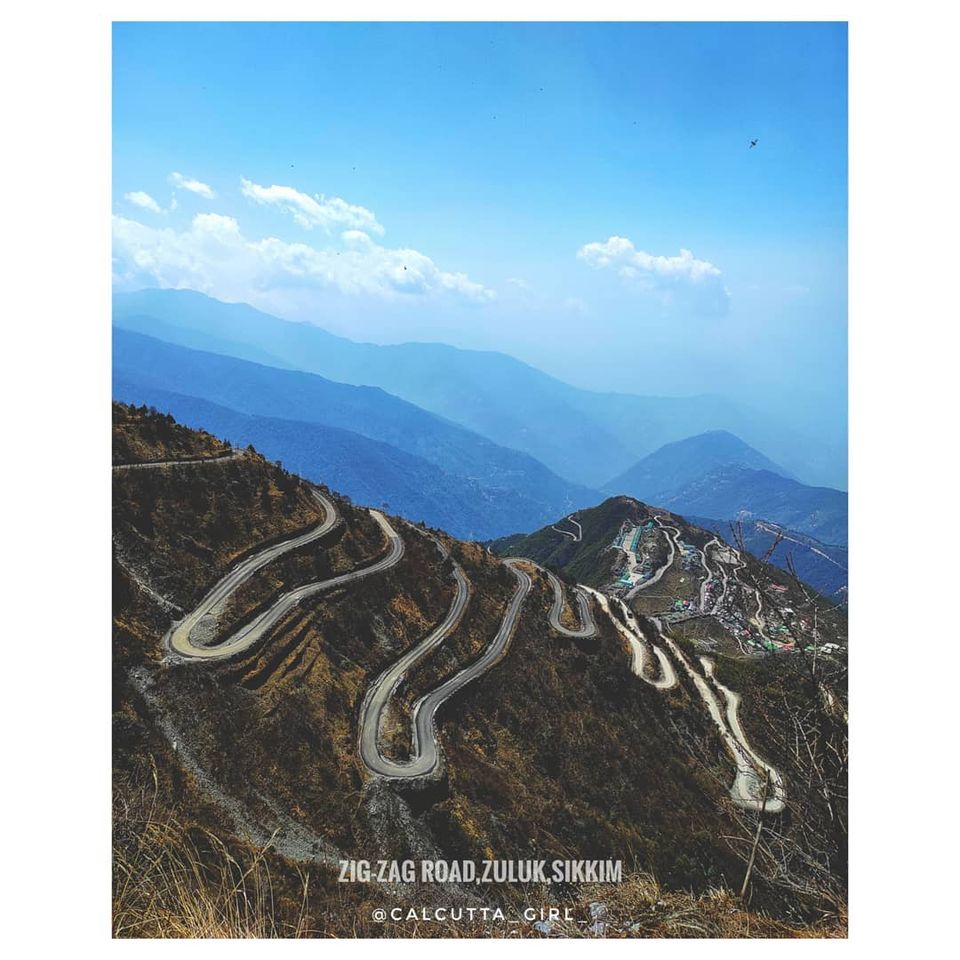 It was quite an adventurous feeling ,road conditions were better since wasn't the rainy reason. It was freezing though and more the heights we were covering it was getting difficult . When we entered Nathula Pass it was covered with snow all over ,we stopped the car had a photo session, we also played snow fighting as well , Eh!that was crazy .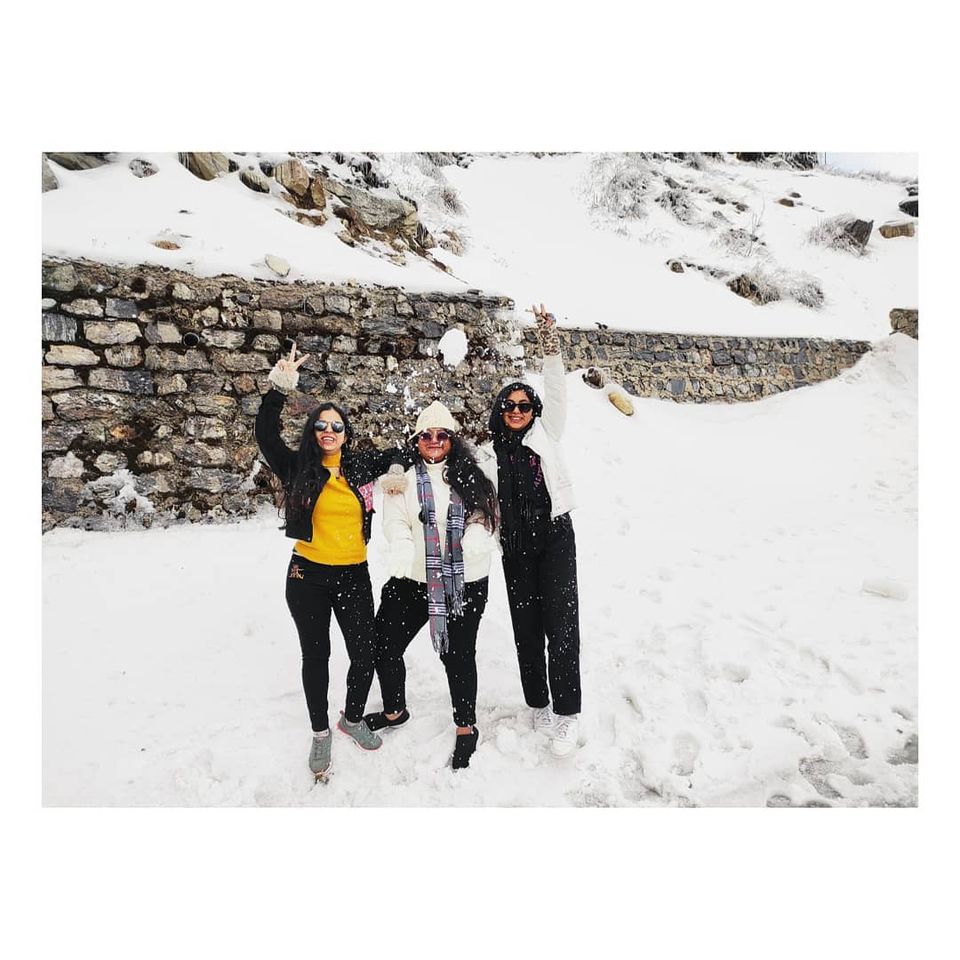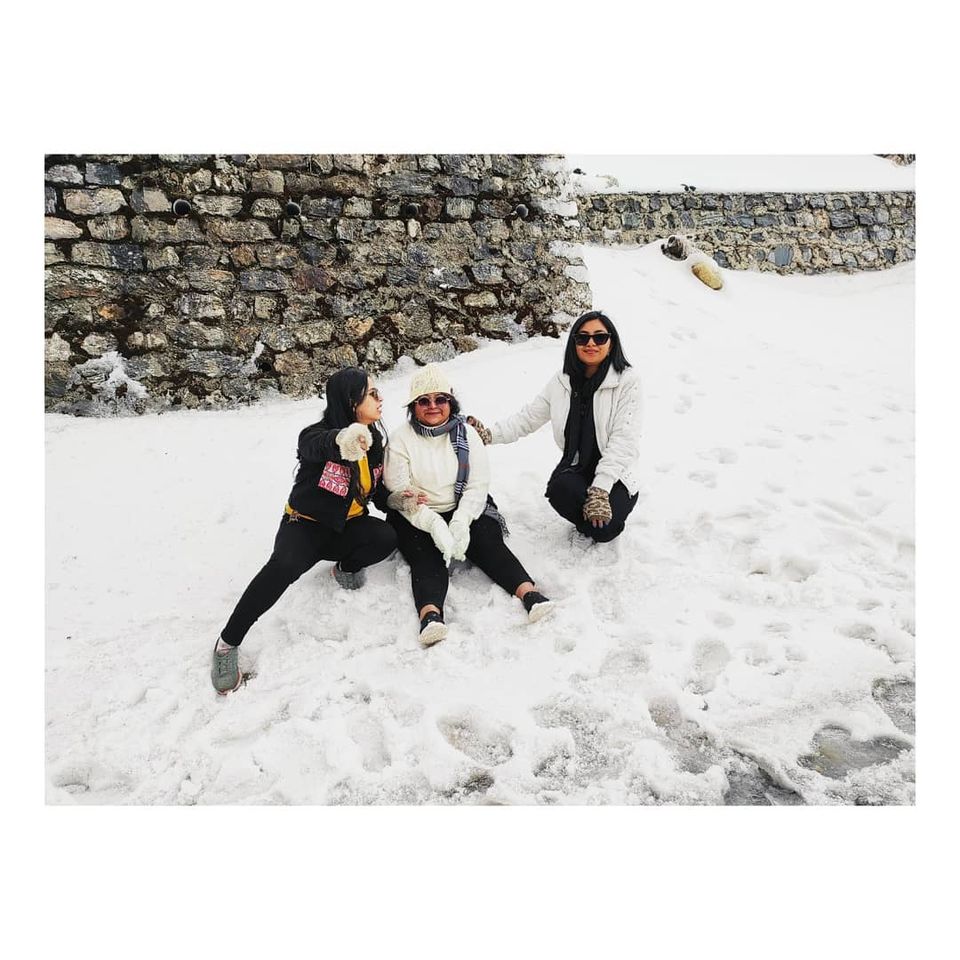 On the same route we visited Old Baba Mandir, which has a history of an army officer Harbhajan Singh who have sacrificed his life and till date people hear him in snowcapped valleys of East Sikkim.
After the long drive from the middle of snow covered roads we finally reach to Tsomgo Lake, locally called Changu Lake . The view can't be expressed in words it's heaven on Earth .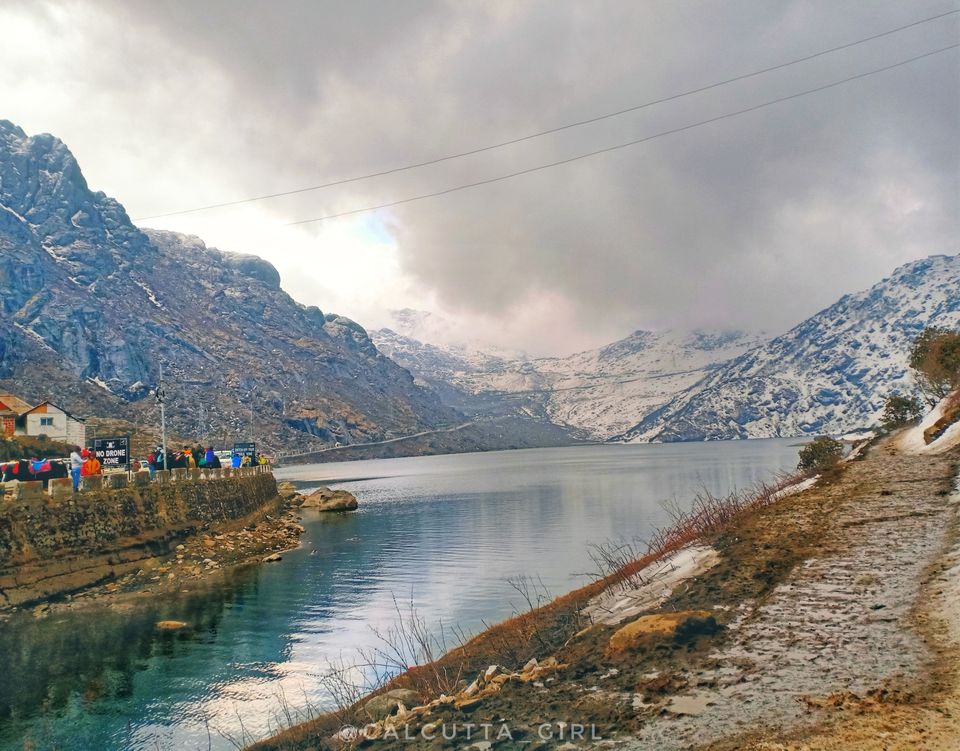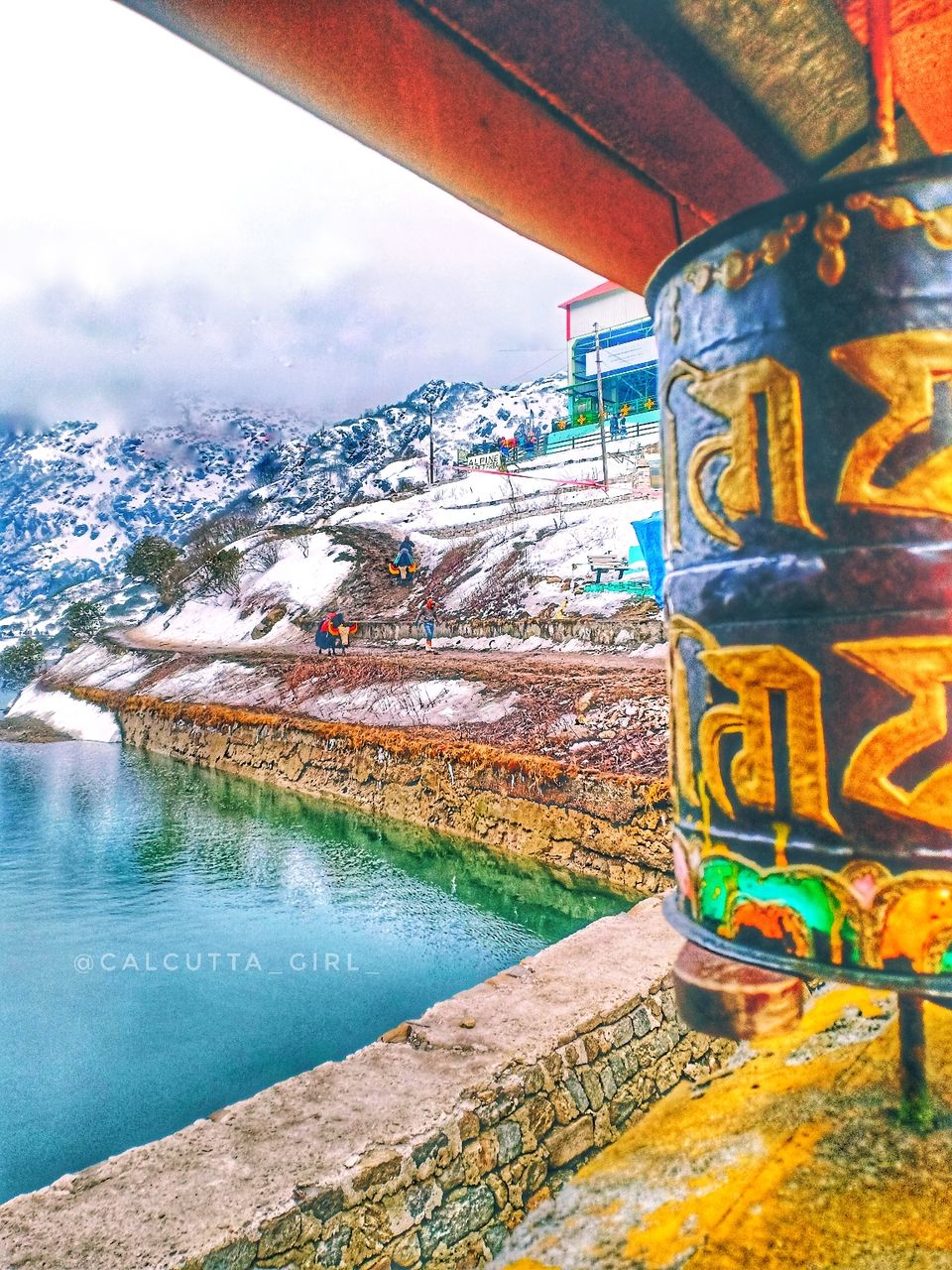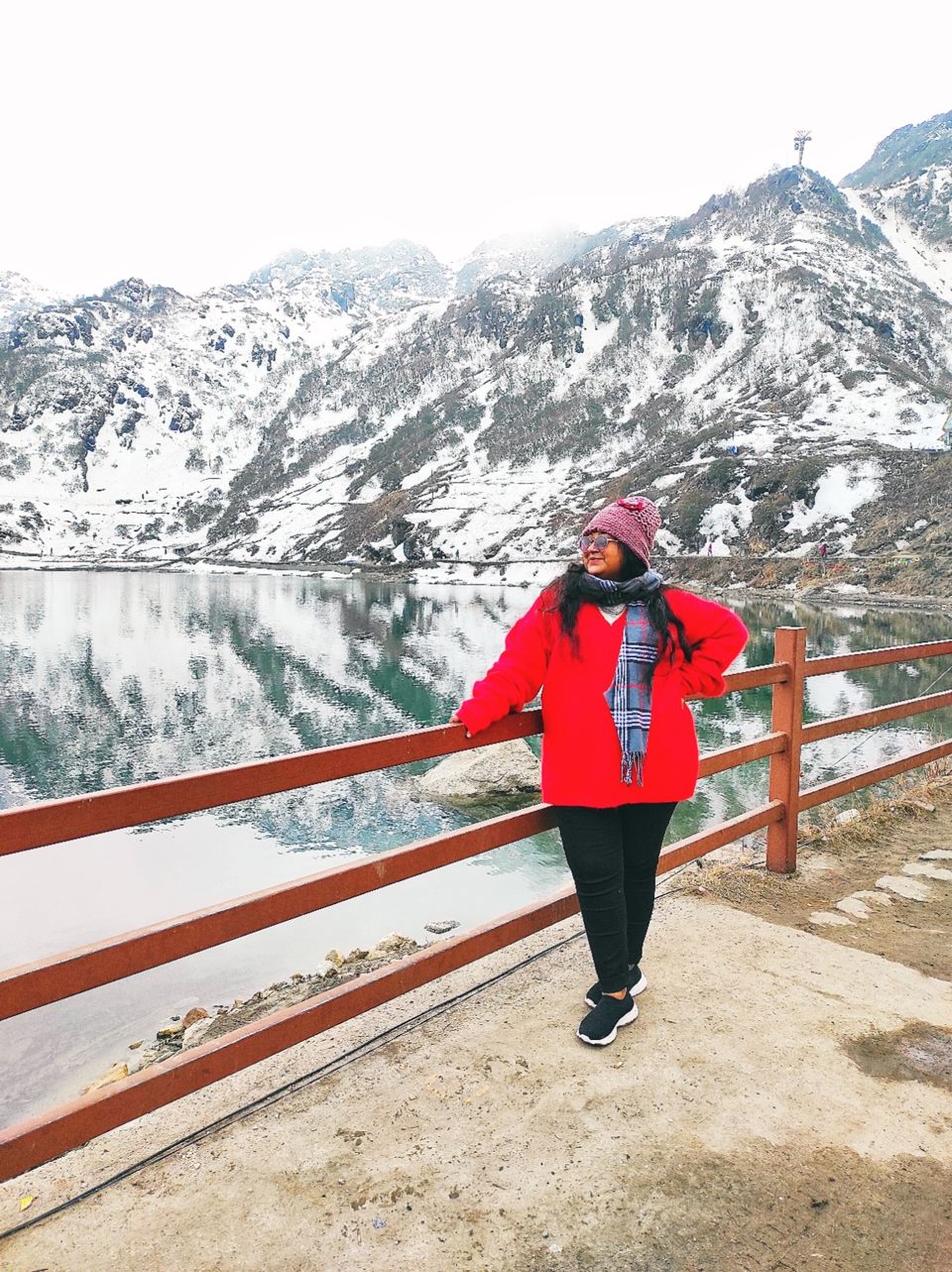 It was almost dark when we reached Gangtok and checked in to Hotel Tarayana, it was close to MG Marg. That night we took rest for the next day sightseeing .
Early morning we woke up and the view of Mt Kanchenjunga suprised up at 5'o clock with its beautiful, mesmerizing look from the our hotel room.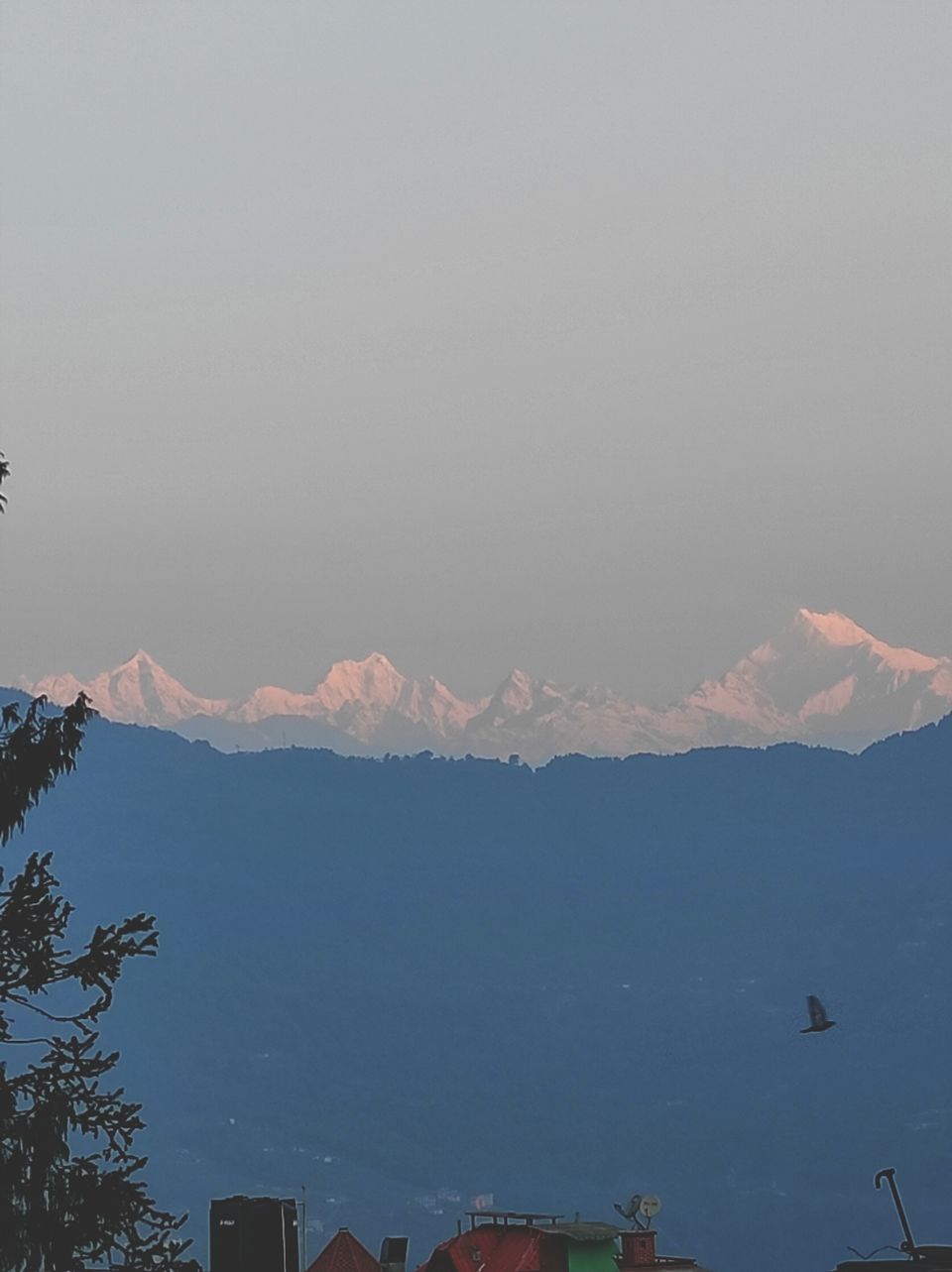 So got up with an amazing start and got ready for the sightseeings.
We went for a ropeway ride to see the bird's eye view of the Gangtok Town followed by
•Visit to Do Drul Chorten Monastery
•Namgyal Institute of Tibetology
•Banjhakri Falls
•Bakthang Falls
•Shopping at MG Marg
We had our meals in the local restaurants and tried some amazing local cuisines.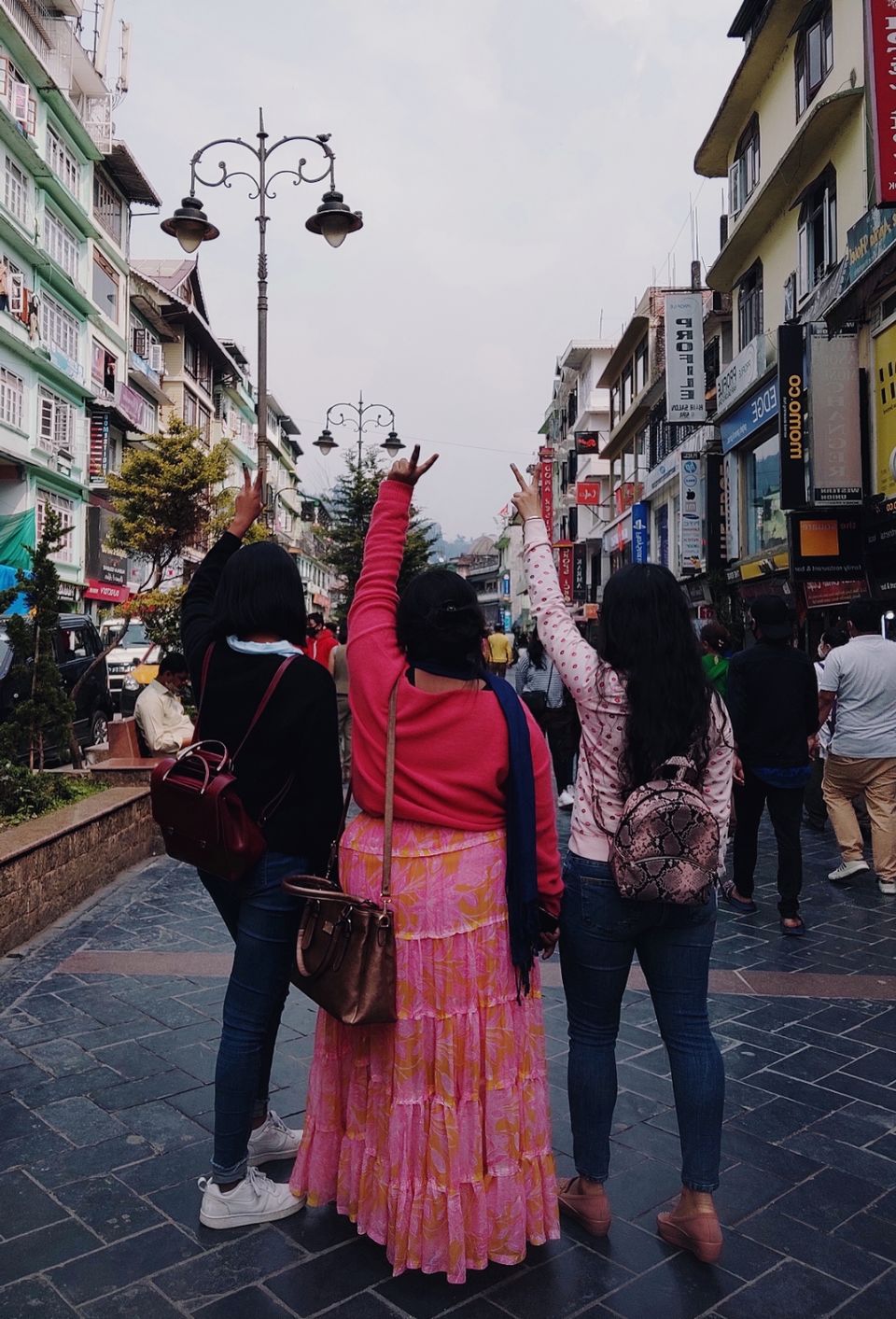 Next day,a new morning and last day of our trip .
We decided to just take an off and chill and hop in to some amazing cafes in the town .
We loved the Cafe Live and Loud, most it had a very nice cosy ambience with great music and food. A must visit when in Gangtok. And also Cafe Oasis in MG Marg for delicious Momos.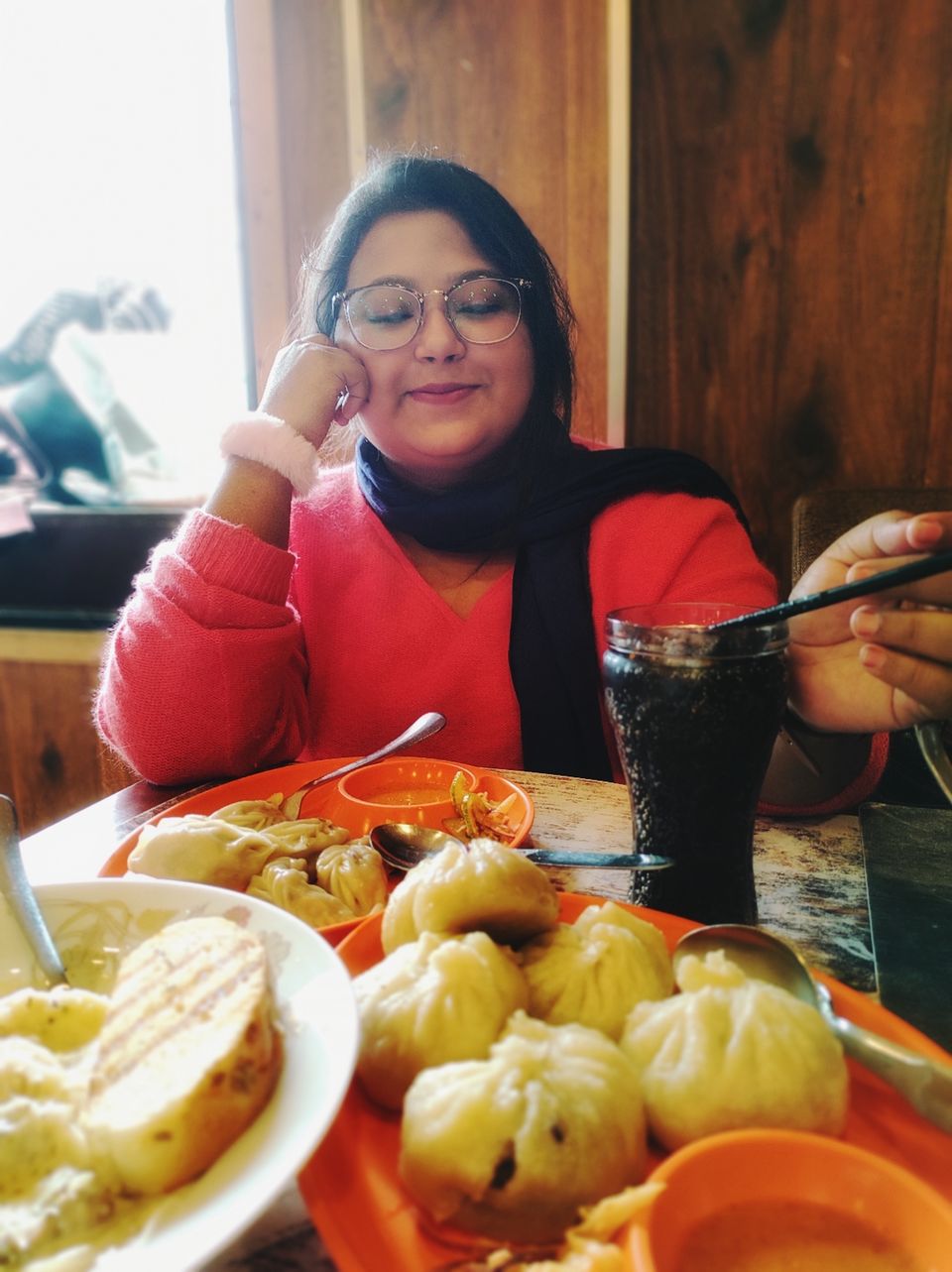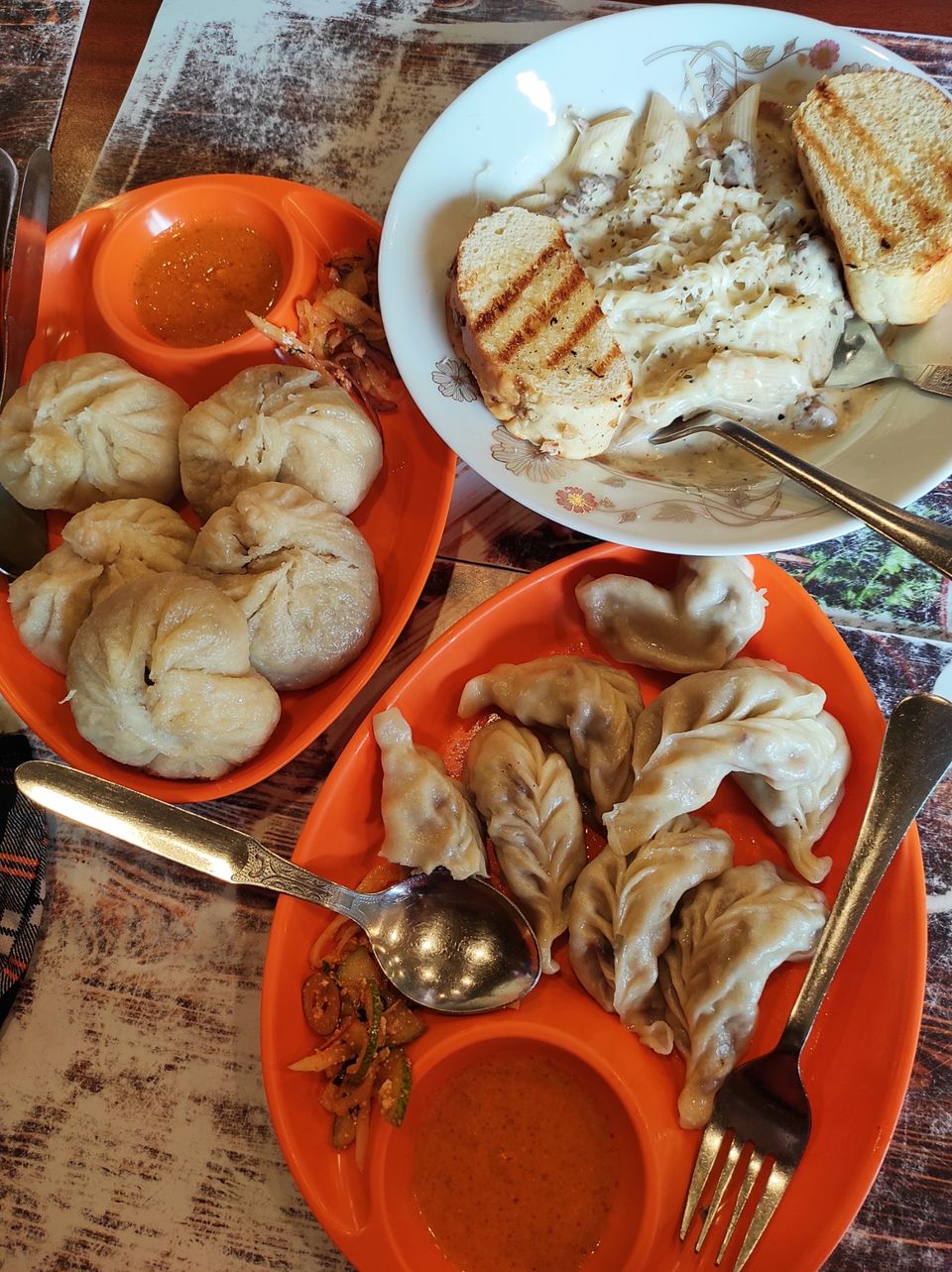 It was a trip to remember and I must say Sikkim is very safe for girls to travel. It is well organised and has discipline of law.
Locals are helpful and welcoming . Do visit Sikkim ❤️