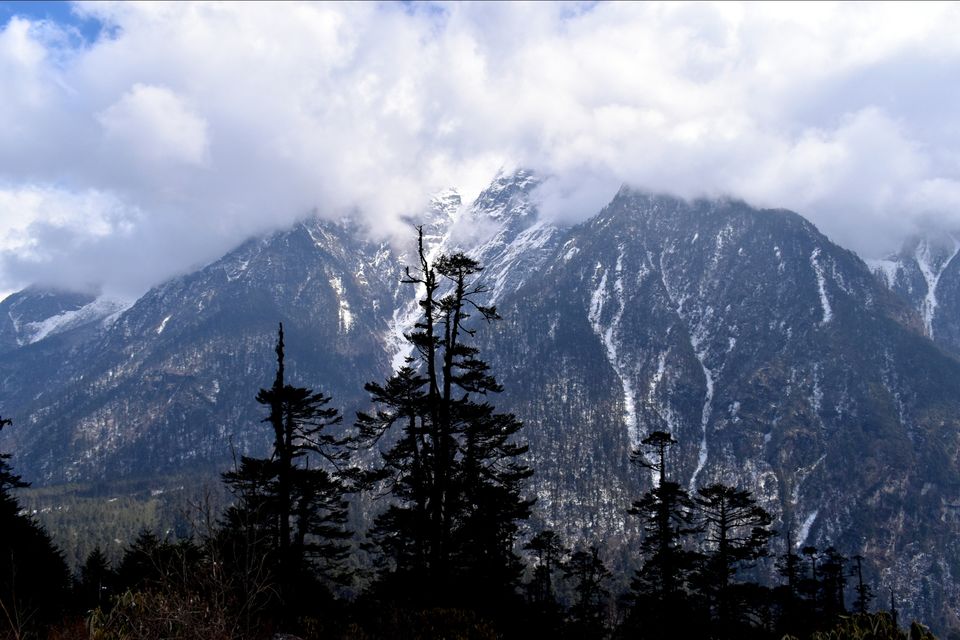 It's about one month till I got back from an unplanned yet extremely thrilling trip from Sikkim. At first we had plan to visit old silk route like zuluk to gnathang valley. Just 2days before our journey our trip got cancelled due to road block from heavy snowfall. With a heavy heart we somehow managed to book our hotel at other places recommended by the hotel authority. Anyway on 27th Feb 2019 we reached at Bagdogra airport and started for Bidhyang with our tour guide Gelek Gyatso.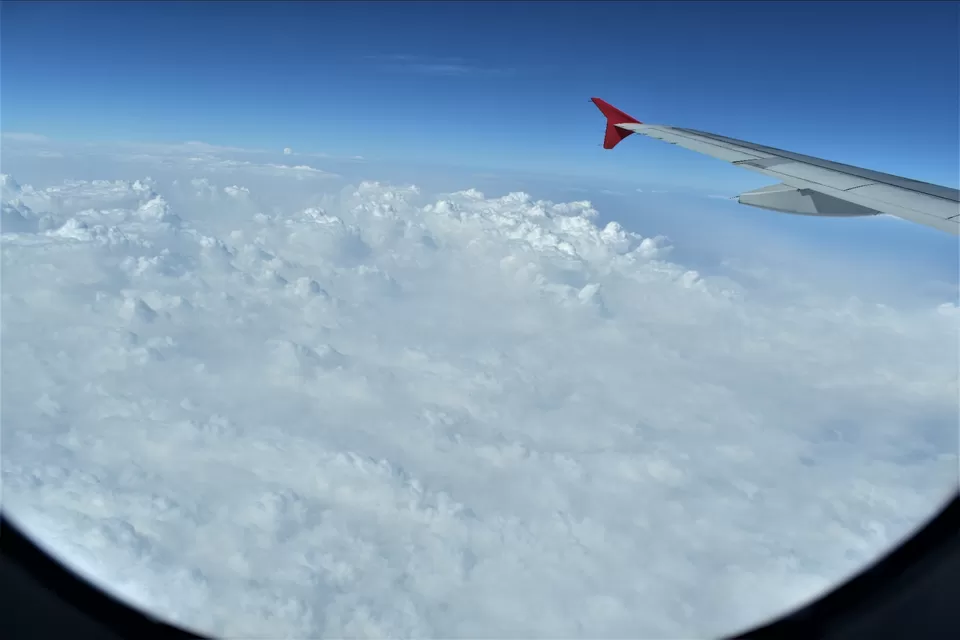 At sevoke we had our breakfast at a roadside restaurant. The green teesta river took all the anxiety away. We had high hopes, positive vibes and a dream to see the snow capped mountains. After sevoke the road divides into two, one towards Darjeeling and the other towards kalimpong. We took the road towards kalimpong to reach Bidhyang.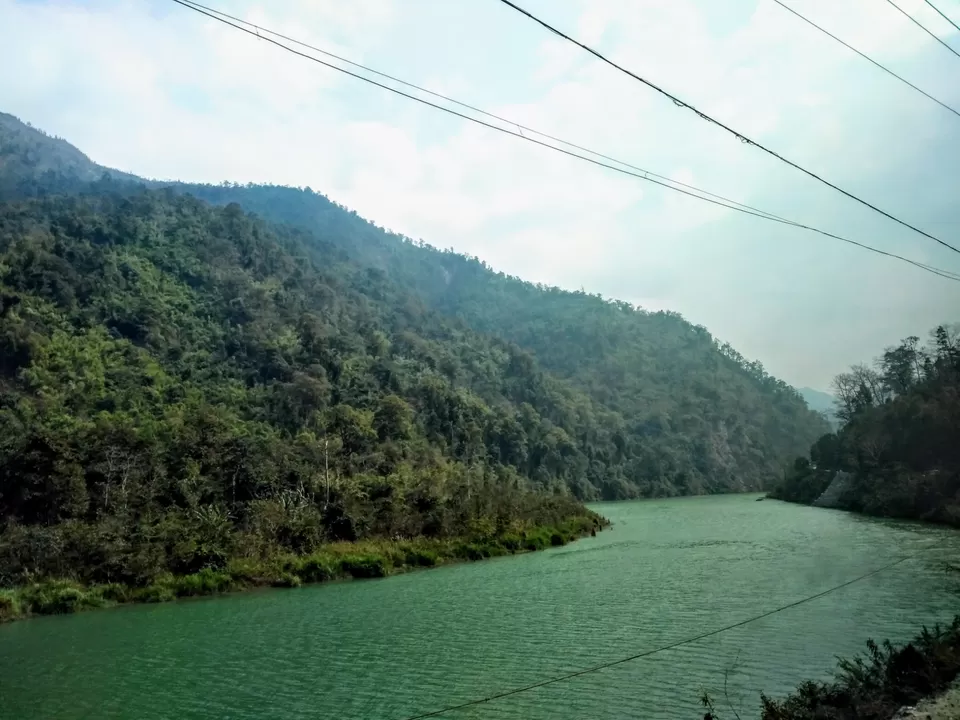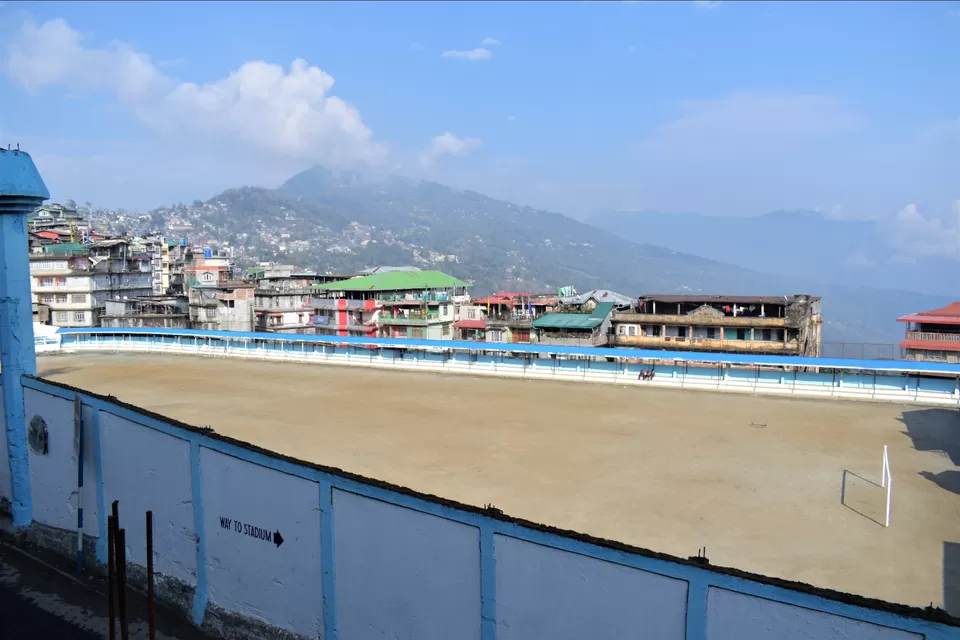 Bidhyang is a virgin village beside relli river. It only has one or two homestay to accommodate tourists. It's in kalimpong district of West Bengal. There is no motorable road to the homestay, one has to cross the river to reach there. The river flows between mountains. One wooden bridge is there for crossing the river by foot. The place was beyond our expectations. Leaving behind city chaos we enjoyed complete solitude in nature's lap. We stayed at doon valley nature retreat, a chain of spring vale resorts.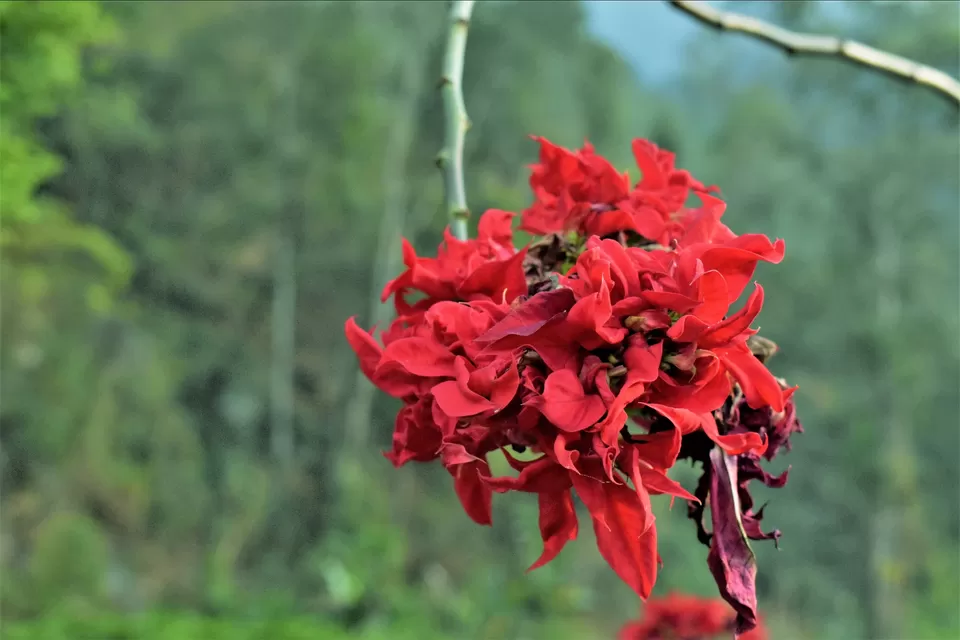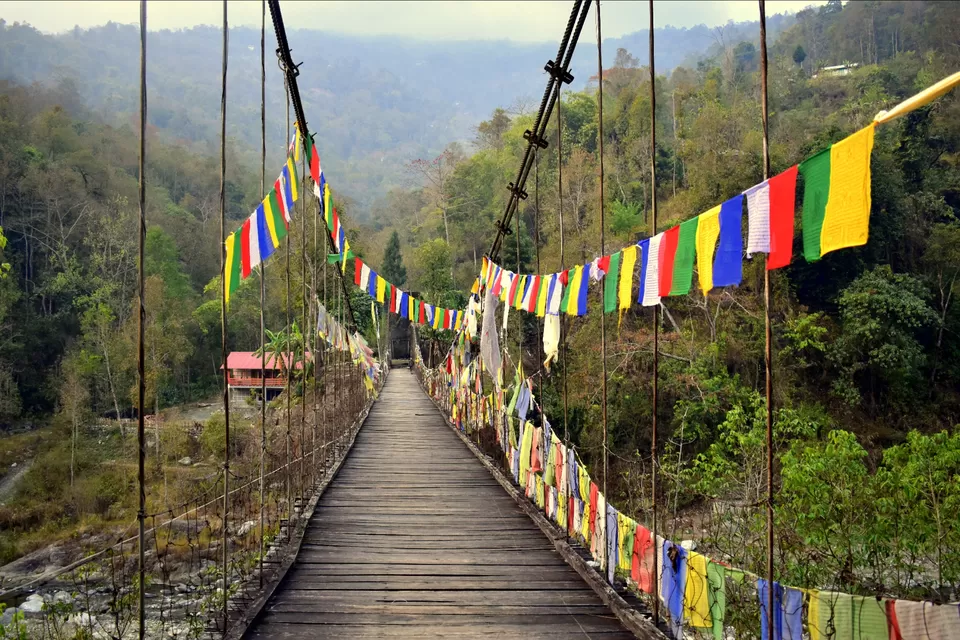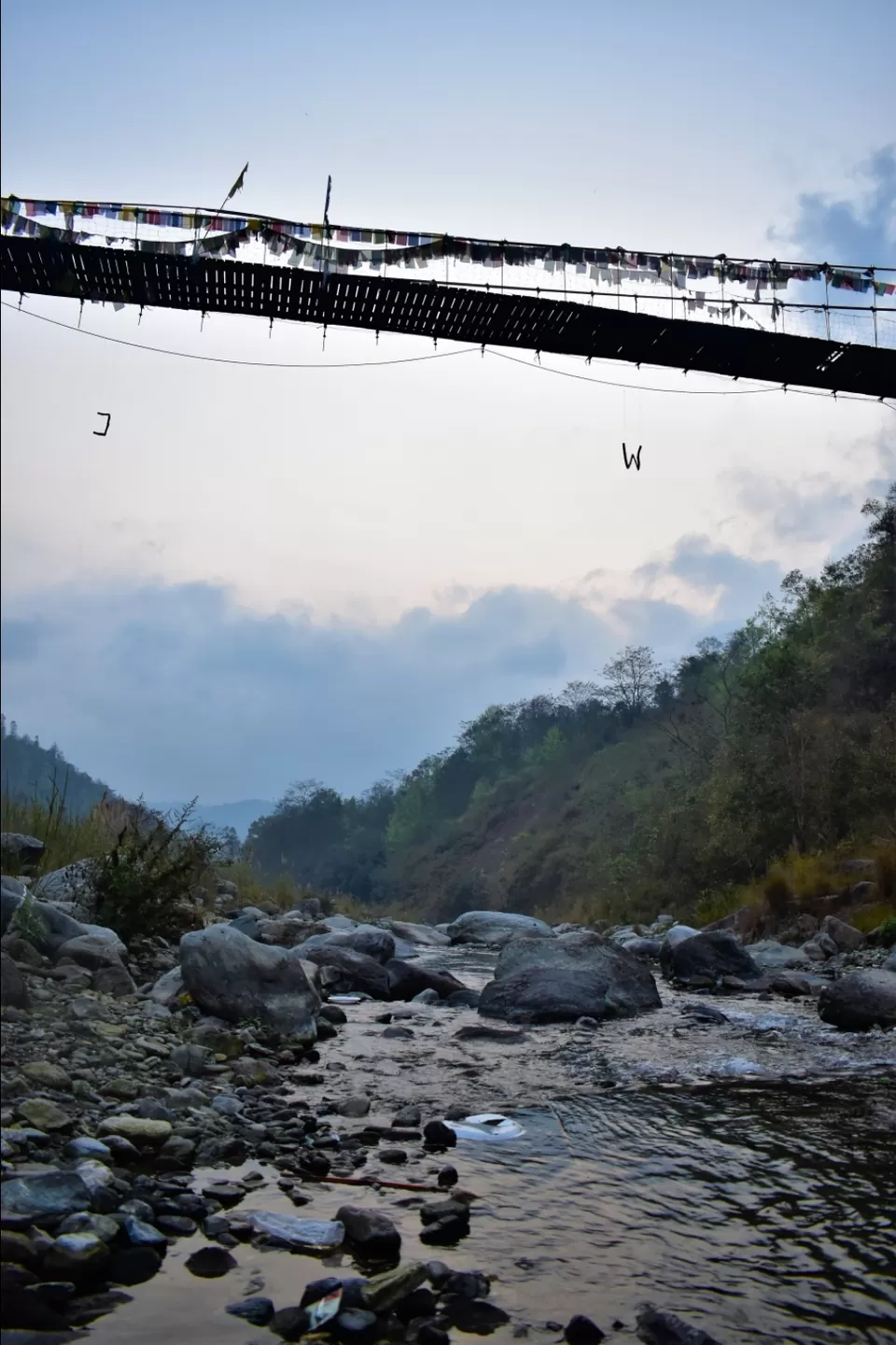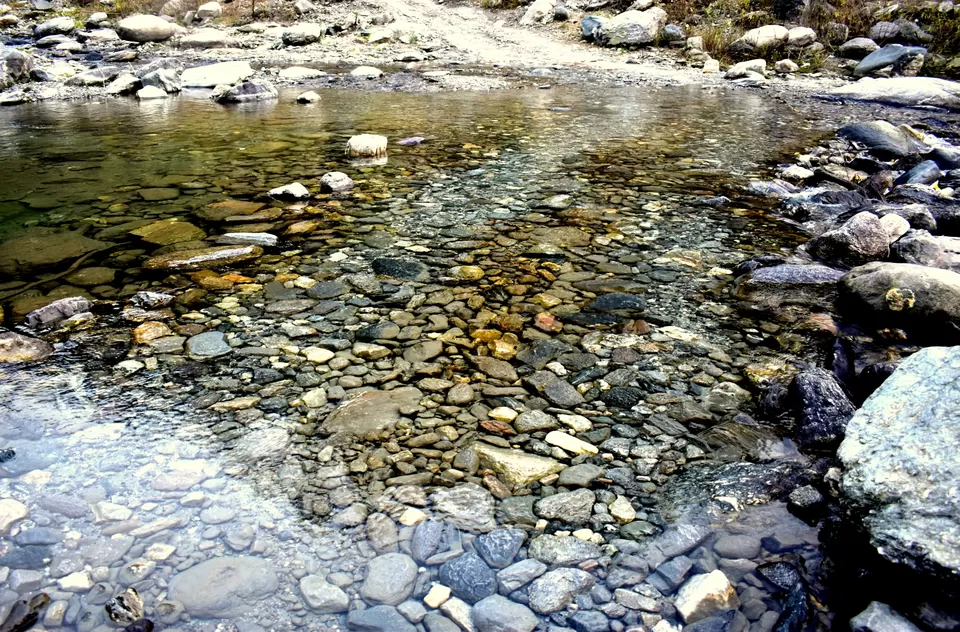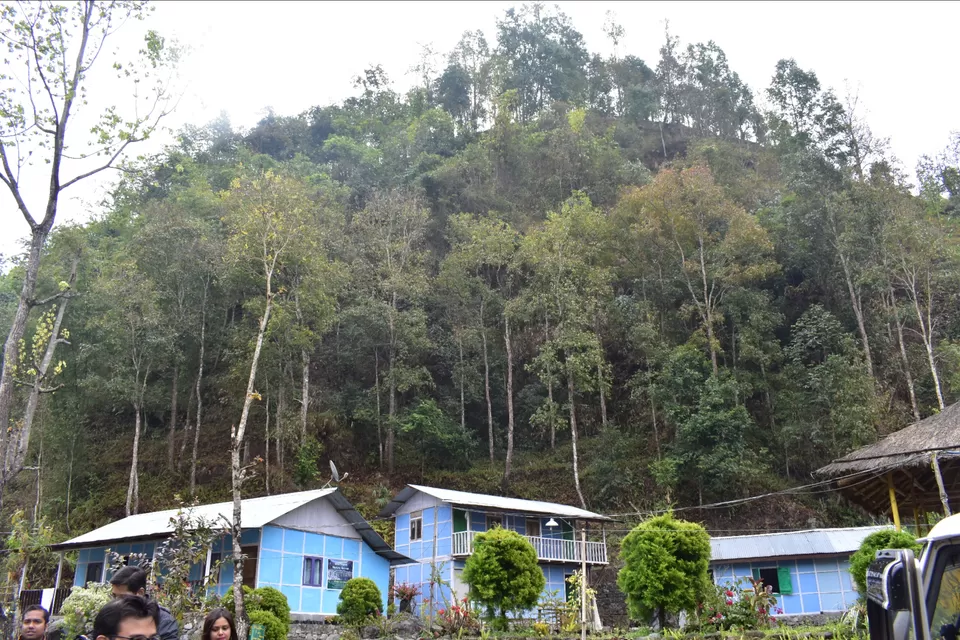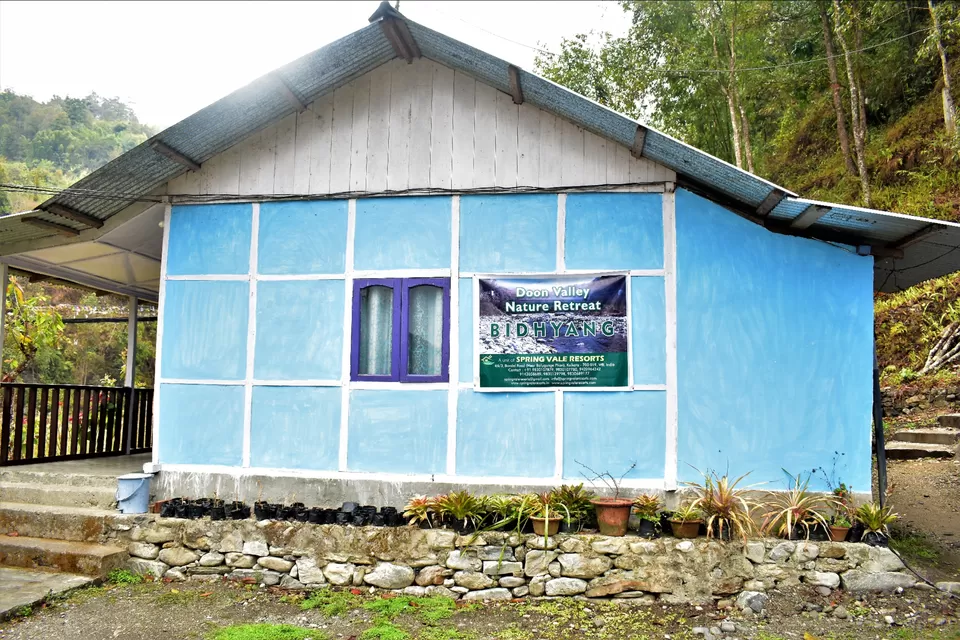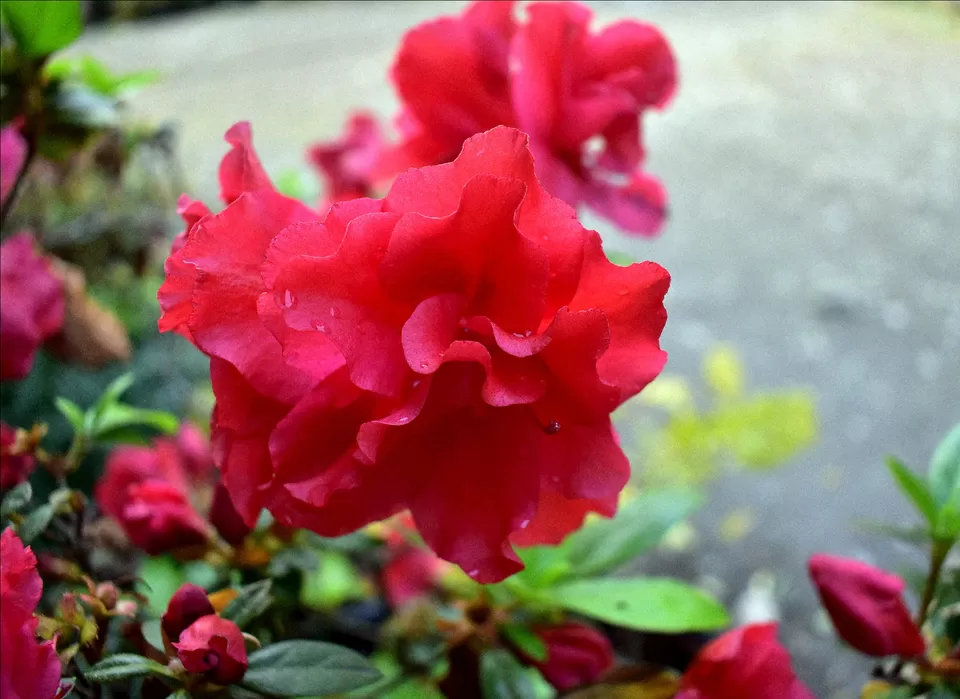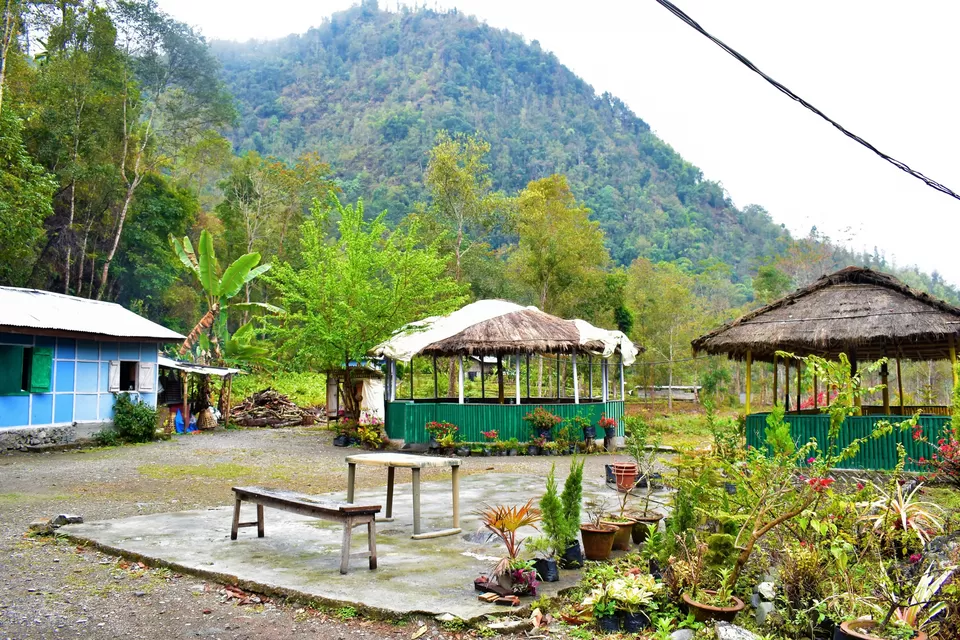 It took around 4hrs to reach Bidhyang from Siliguri. We enjoyed the sunset at the river bank, enjoyed bonfire in the evening, had dinner. After a brief raining it was a clear starry sky above us . We, the dwellers of cities never witness such starry skyline regularly. It was a magical night, we stayed awake for a longtime watching stars, listening to the flowing river.
After a hearty breakfast we started towards rishikhola. It took around 2hrs to reach there. We started the day with rainfall and everyone was worried of our next days. But nature is Almighty, it can change anytime. We reached rishikhola and the sky was clear, sunny weather that continued for our entire trip afterwards. We were immensely grateful and utterly happy to see the sudden weather change.
Rishikhola is after the name of the river rishi. The picturesque river and the mountain valley can surely make you fall in love. This place is quite popular among tourists these days, it has numbers of homestay to spend the night. However we didn't stay there at night but will do that again sometime.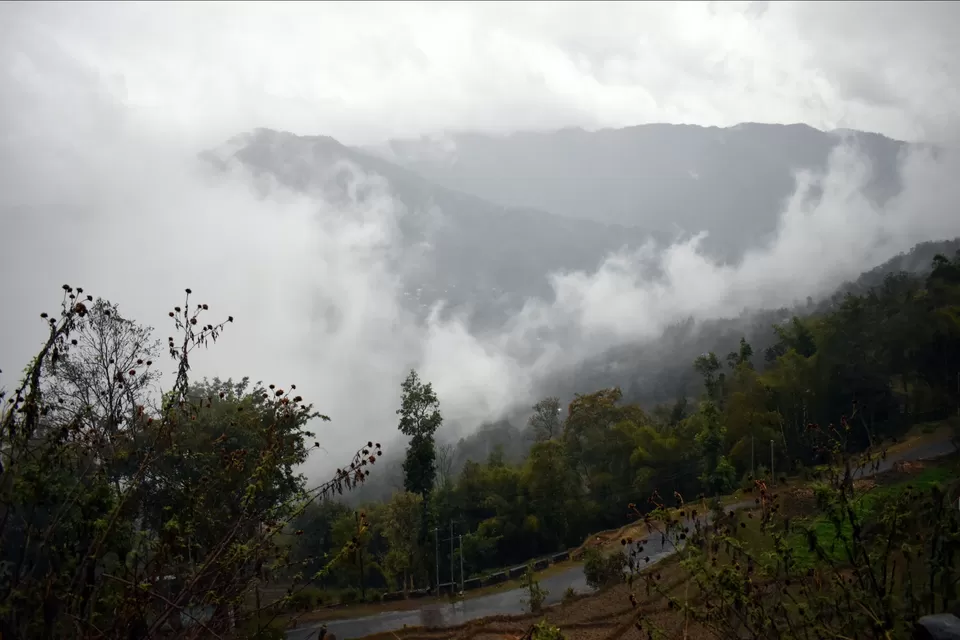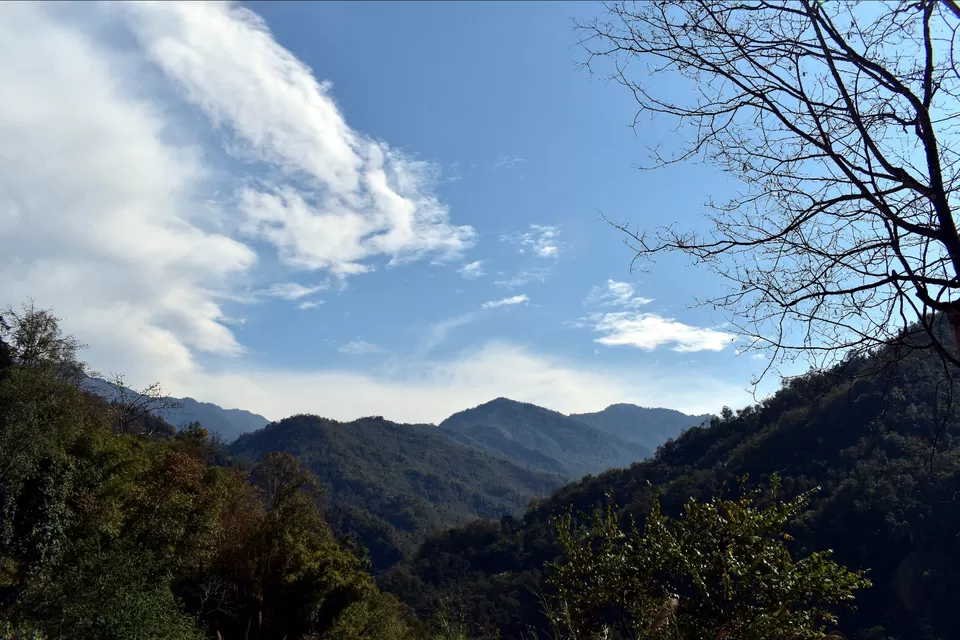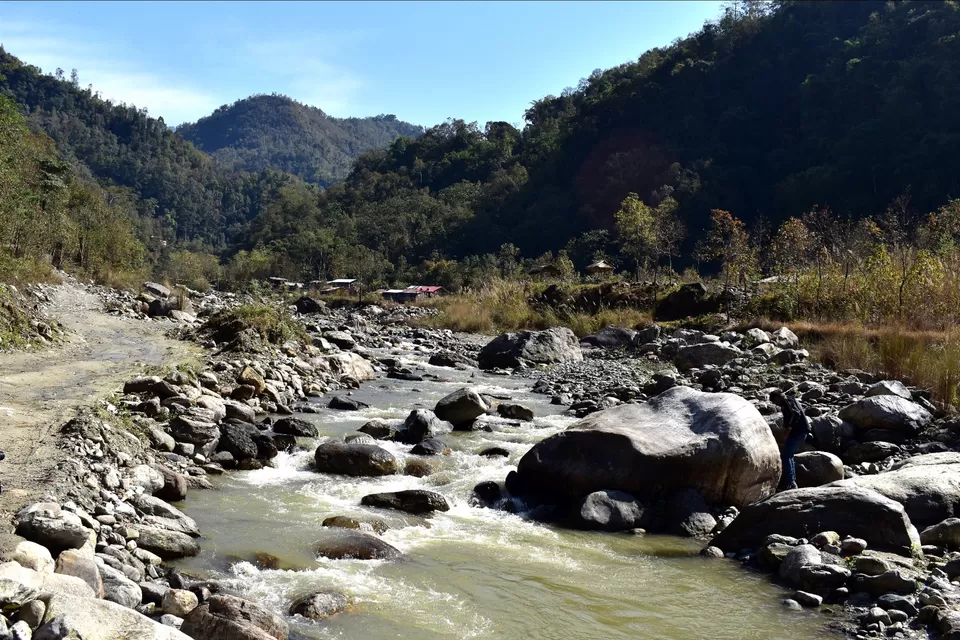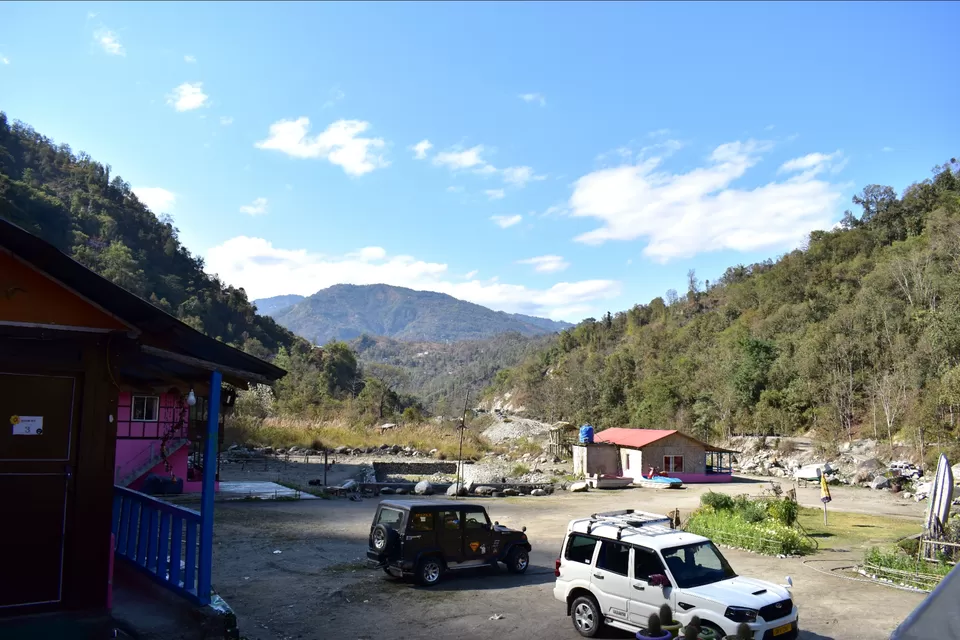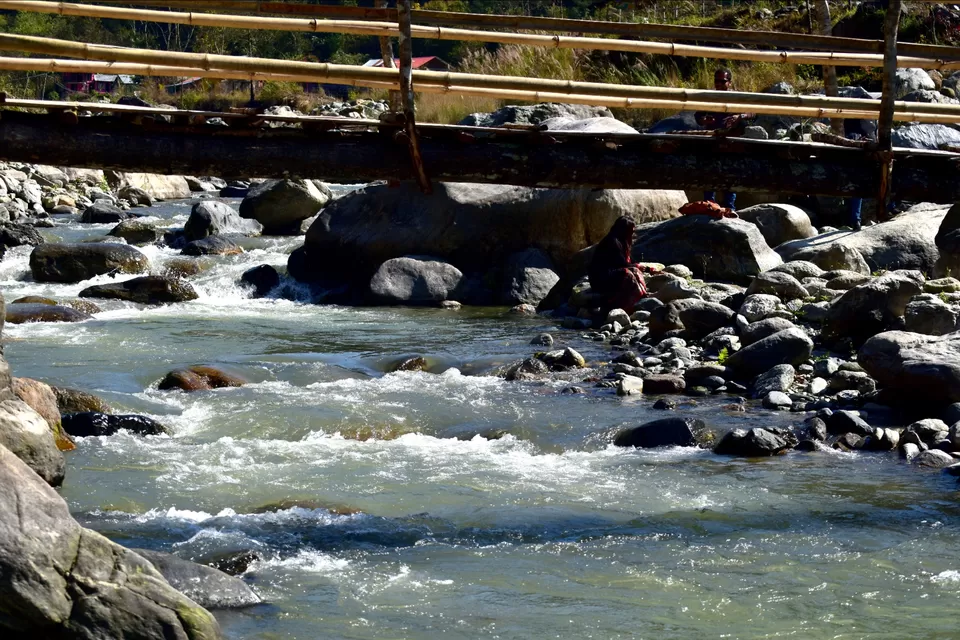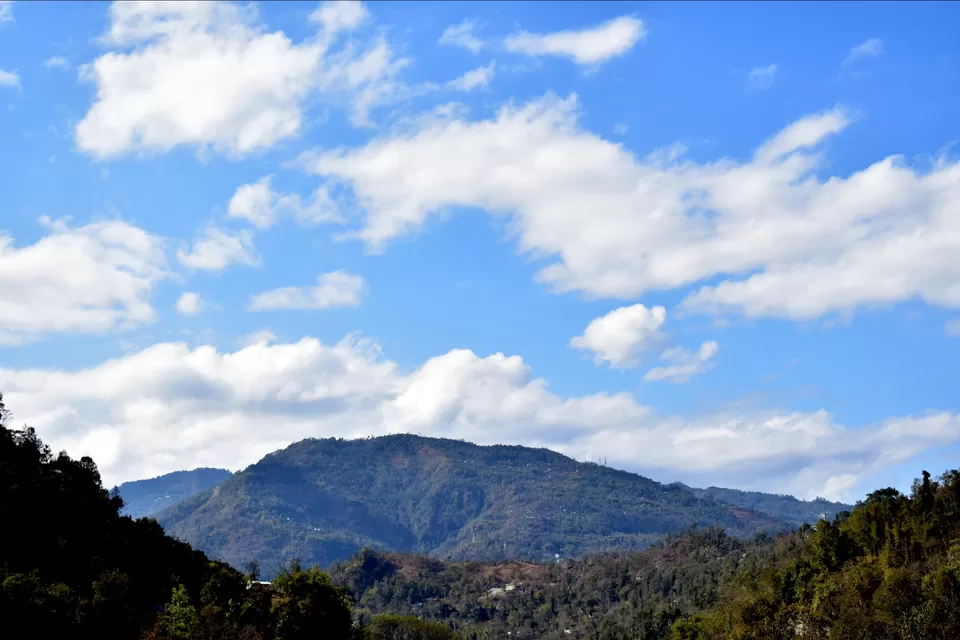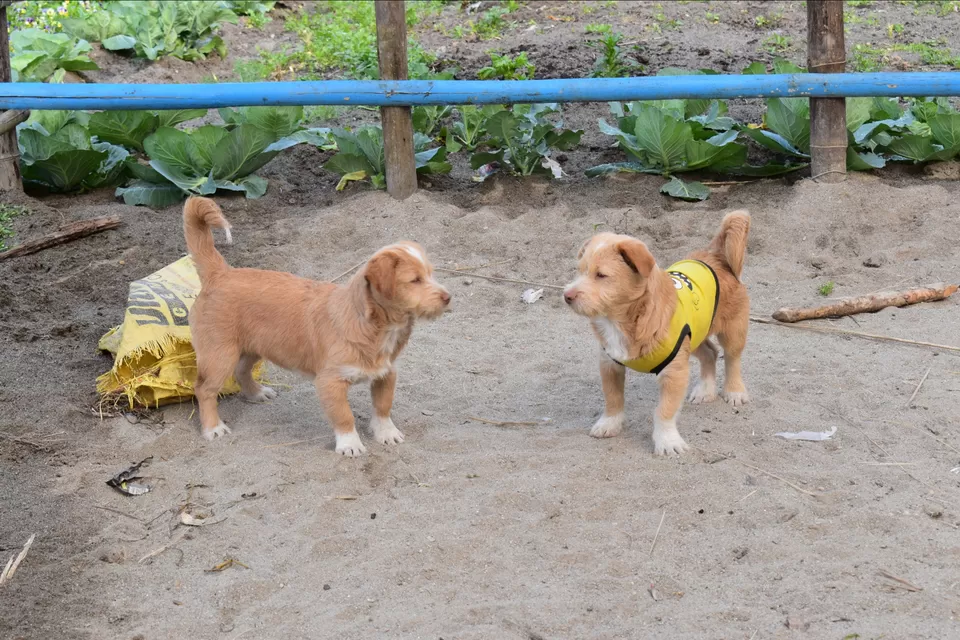 We left the river and started for the 3rd destination sillery gaon. Mt. Kanchenjungha started to play hide and seek through the bends and mountains. It took 2hrs to reach sillery gaon from rishikhola. The road condition is very bad before sillery gaon. But the nature will heal all your discomfort.
'Sillery' is a tree that grows in this area, 'gaon' means a village. It is situated in kalimpong district at an altitude of 6000ft. It's a small village with only 32 family, due to tourism there are plenty of homestays available now.
Sillery gaon offers breathtaking view of kanchenjungha, lash green pine forest. In 15min walk you can reach Ramitey view point to witness sunrise at kanchenjungha.
We spend the night at heaven valley resort, it was chilling cold at the night, we slept early for the sunrise. Rest my pictures will say.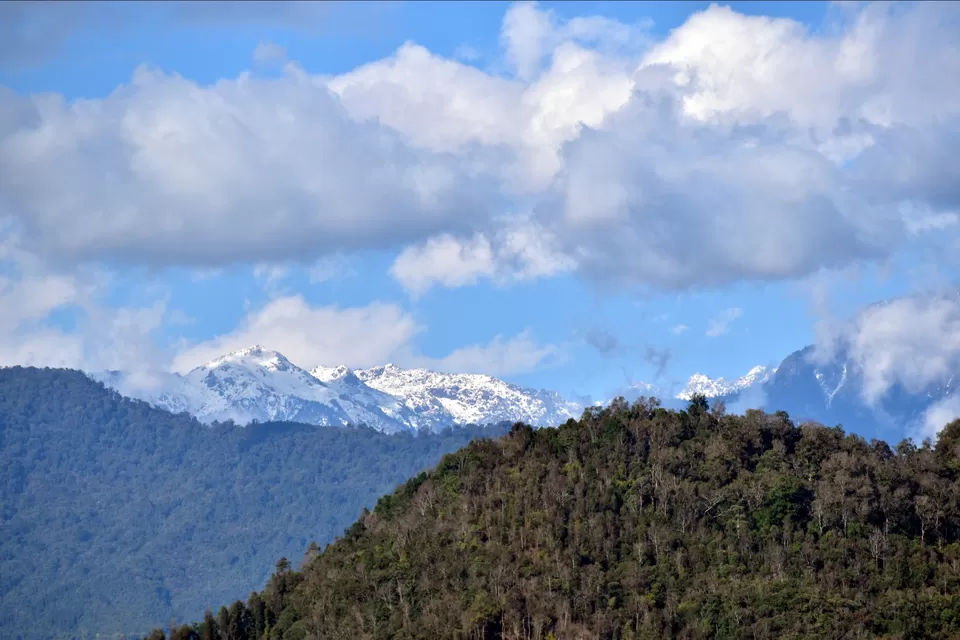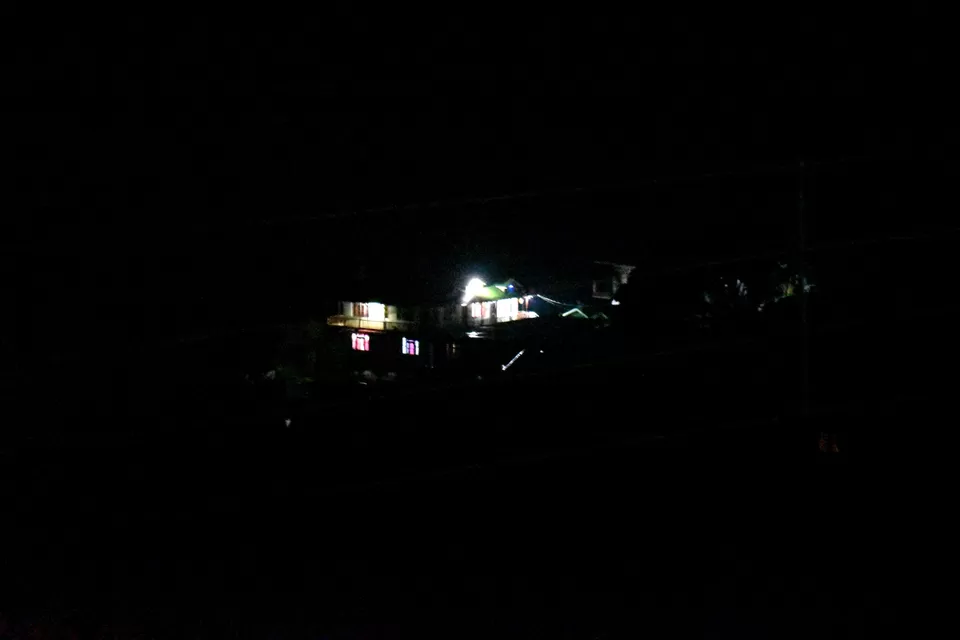 The day started before sunrise. We felt the magic of nature, enjoyed the colour show during sunrise at Mt. Kanchenjungha.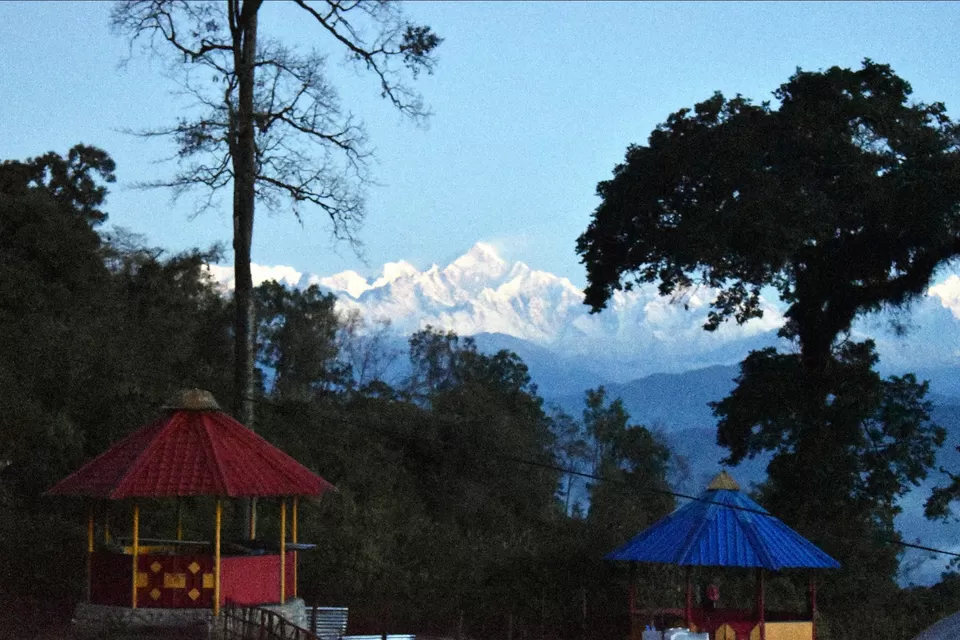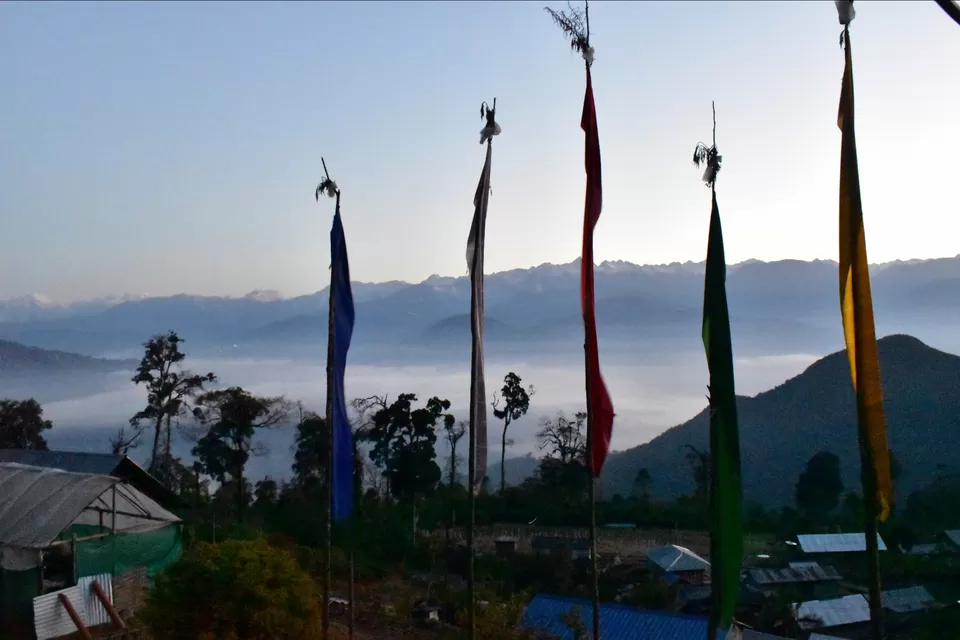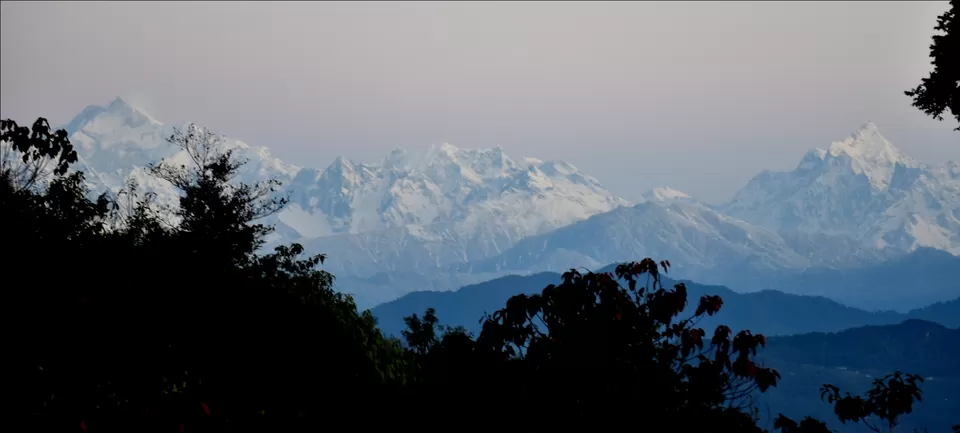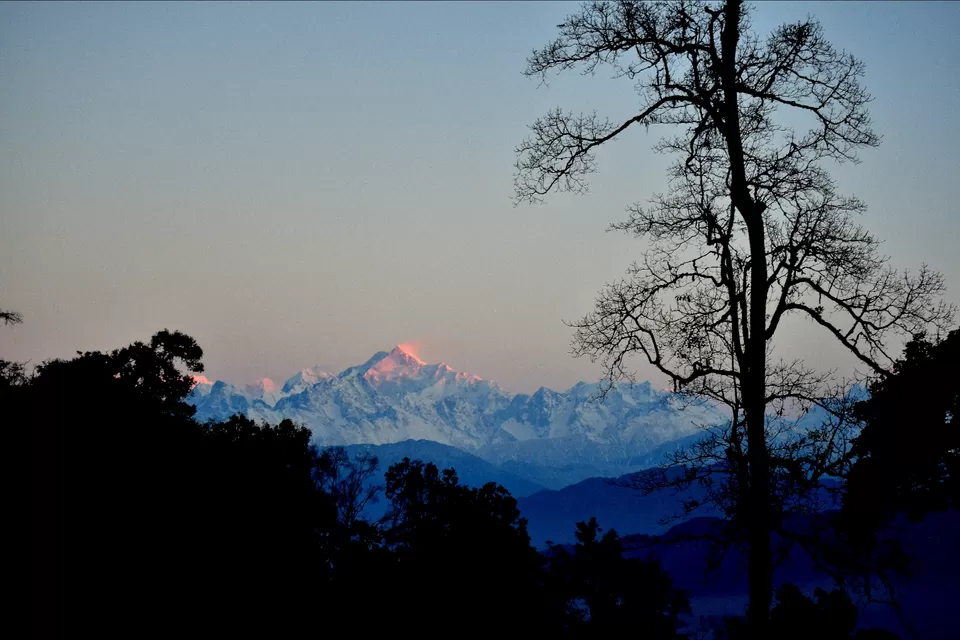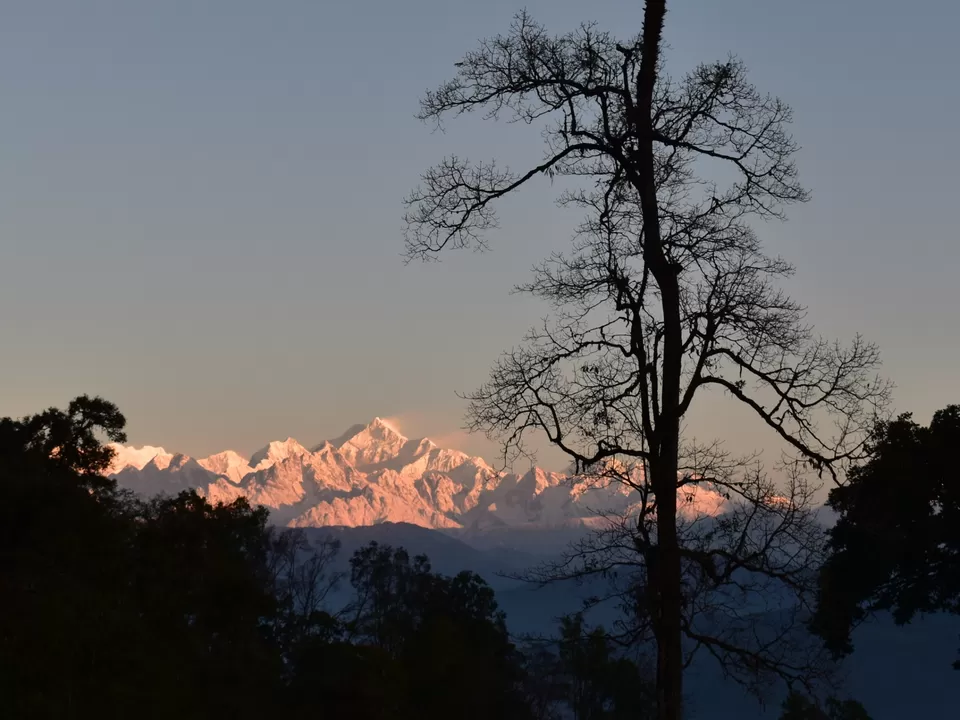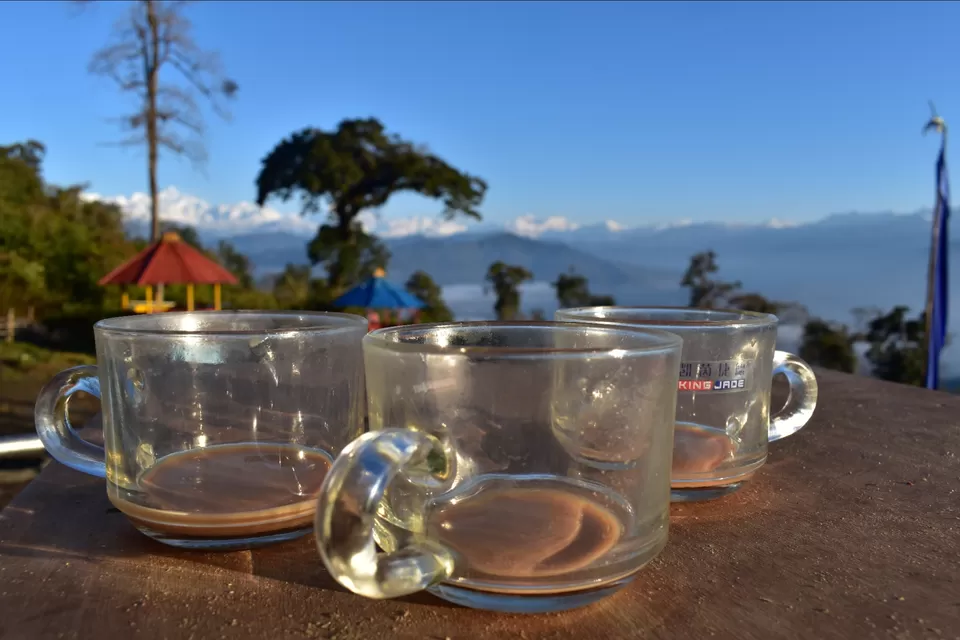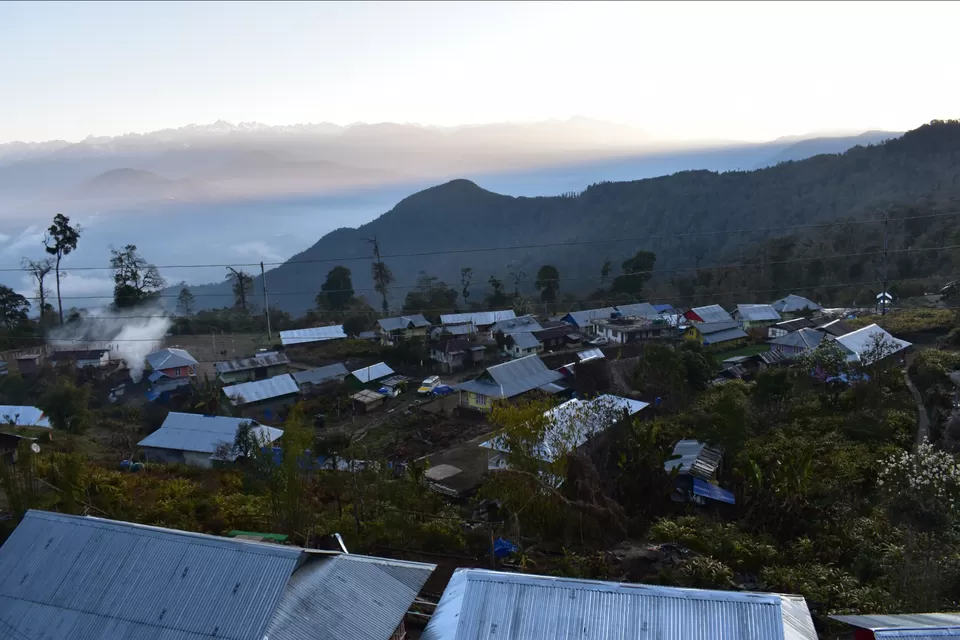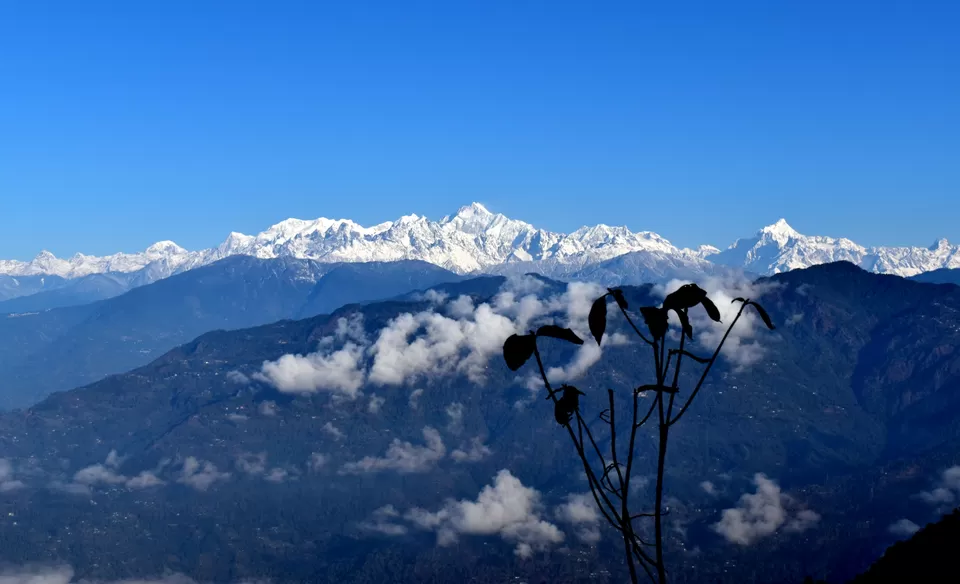 We finally approached further towards our main focus Sikkim. We started at 7am from sillery gaon and reached gangtok at 11am on 1st March. We decided to visit nearby common tourist places before heading to the hotel.
We didn't get permit for north Sikkim or tsomgo lake, so we had one complete day at gangtok. Instead of wasting the day inside hotel room we decided to explore the city.
But my blog is for the uncommon places away from citylife, so I am only leaving some pictures here.
We booked one hotel at M.G.Marg on arrival, as we had no prior booking. There are plenty of options, one can find hotel at M.G.Marg from 1500- 9000rs. Also there are hotels at deorali bajar that's 10_15 min by car.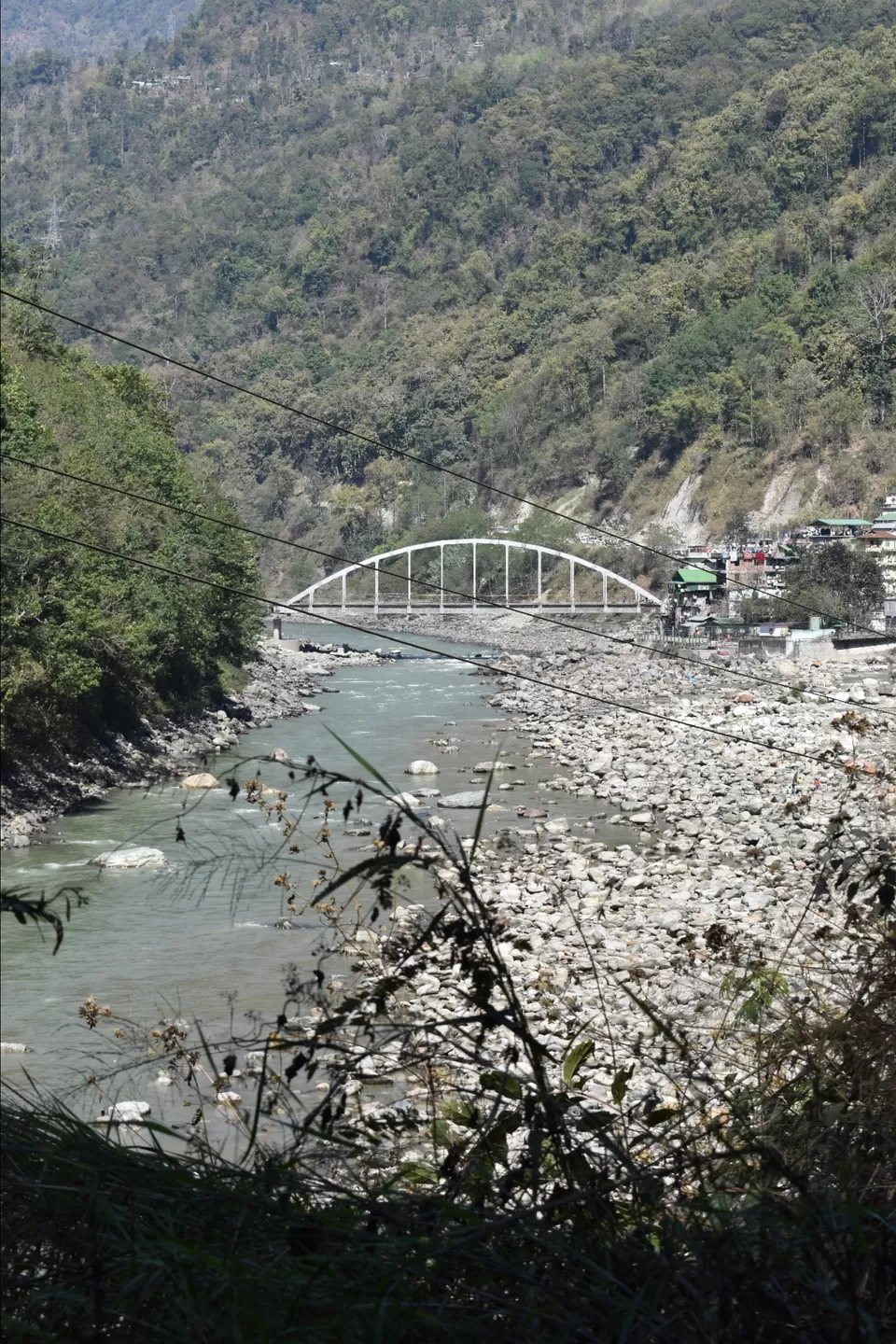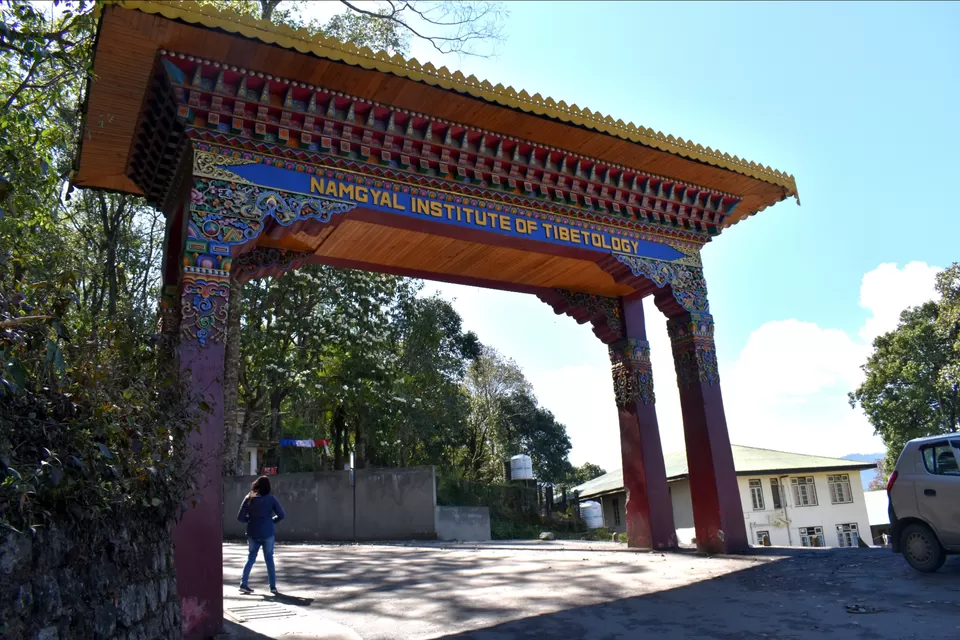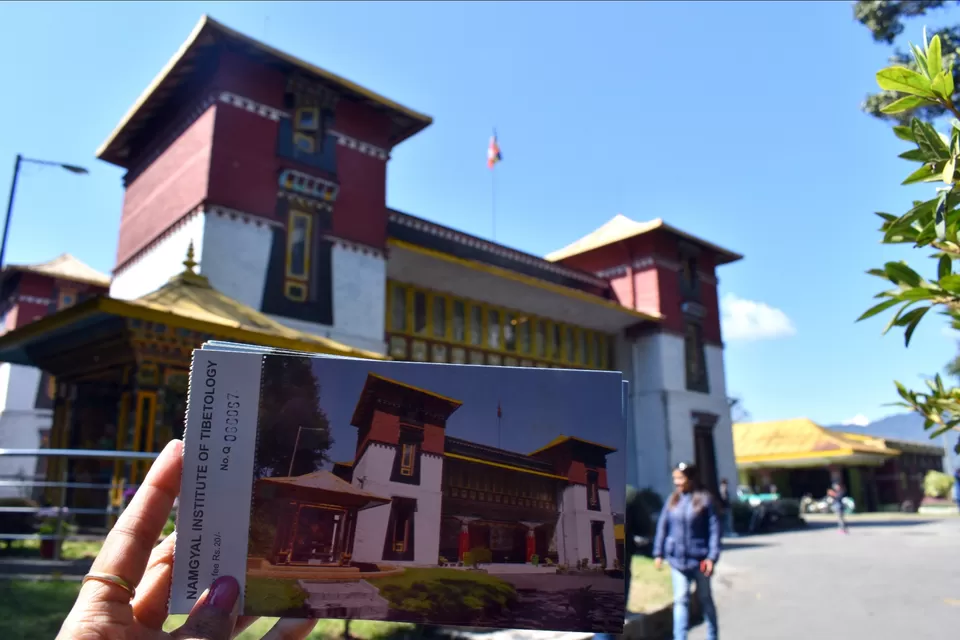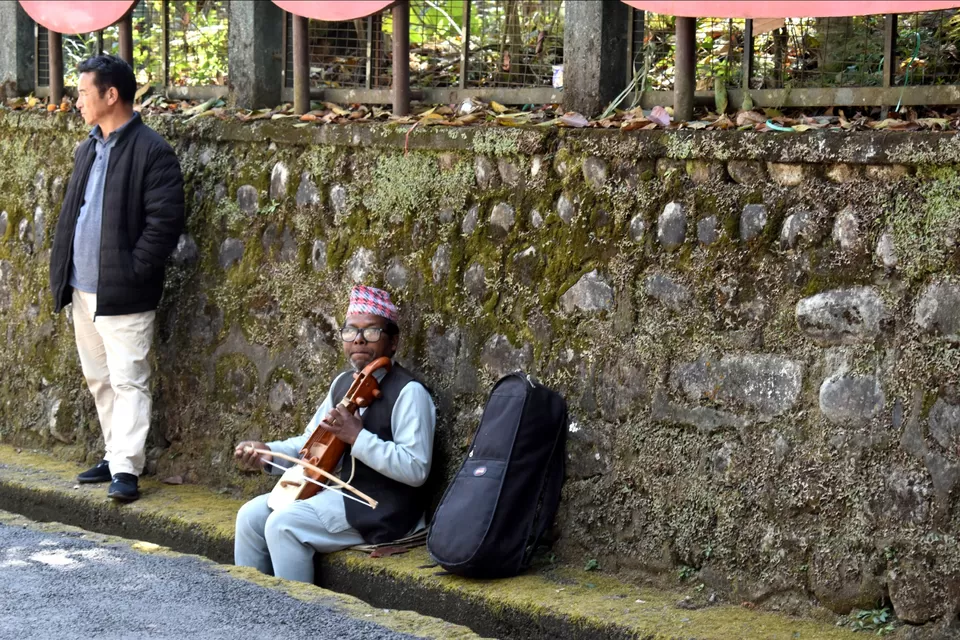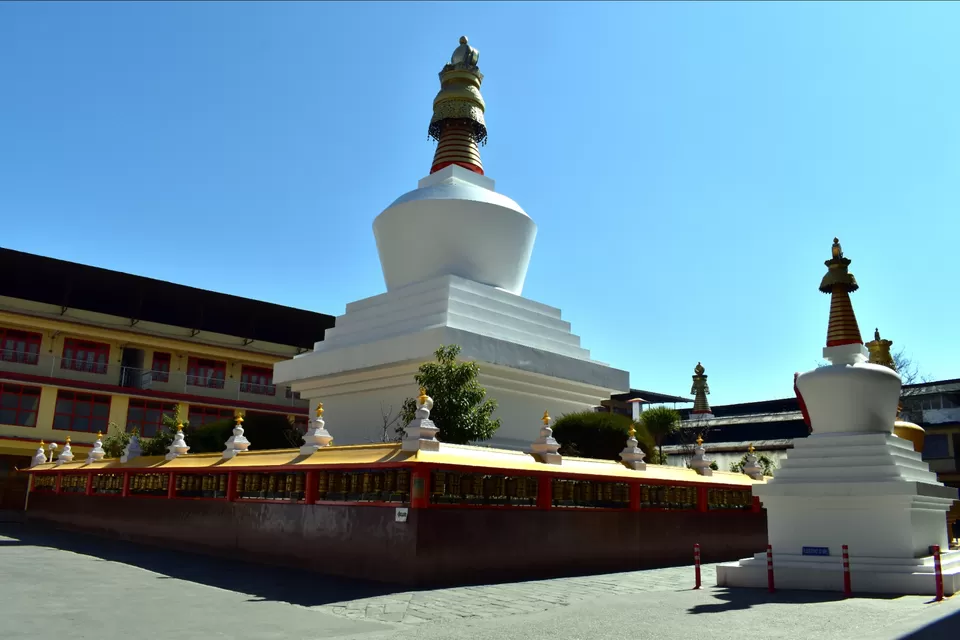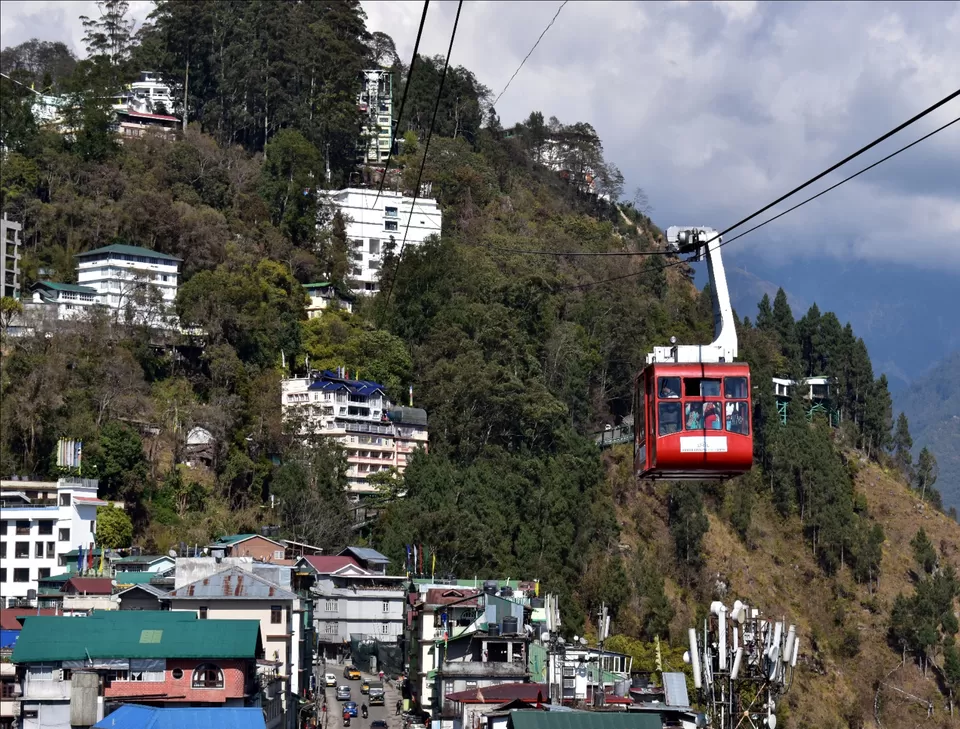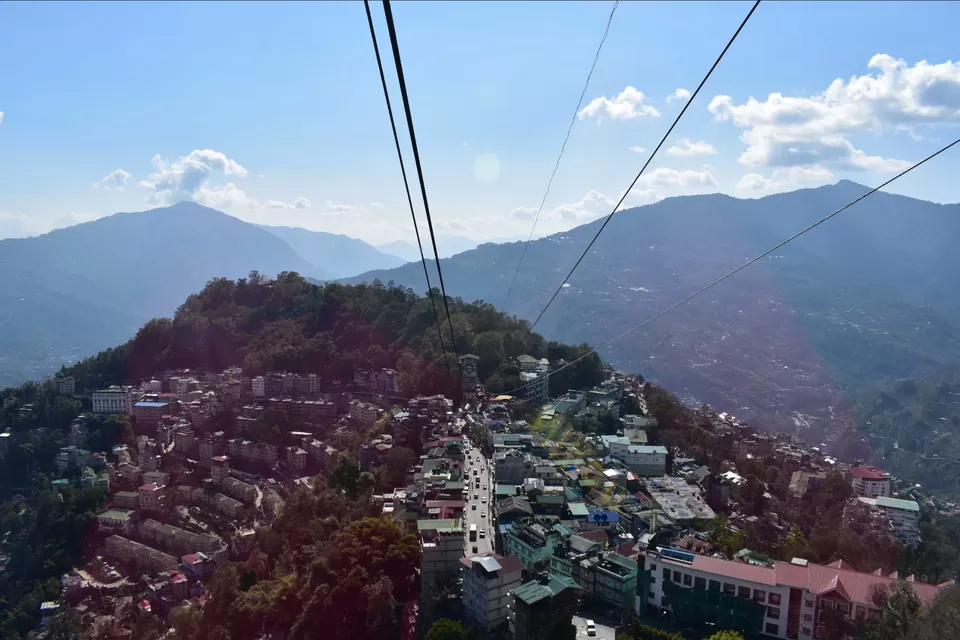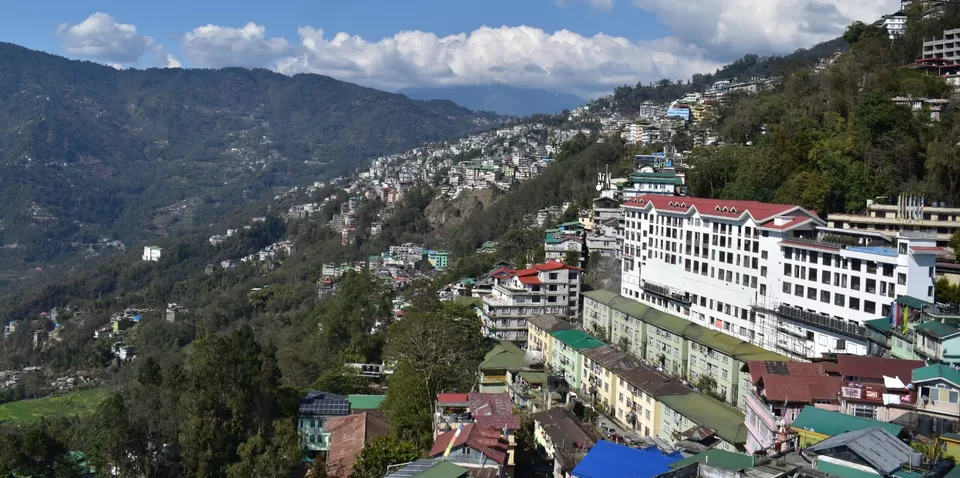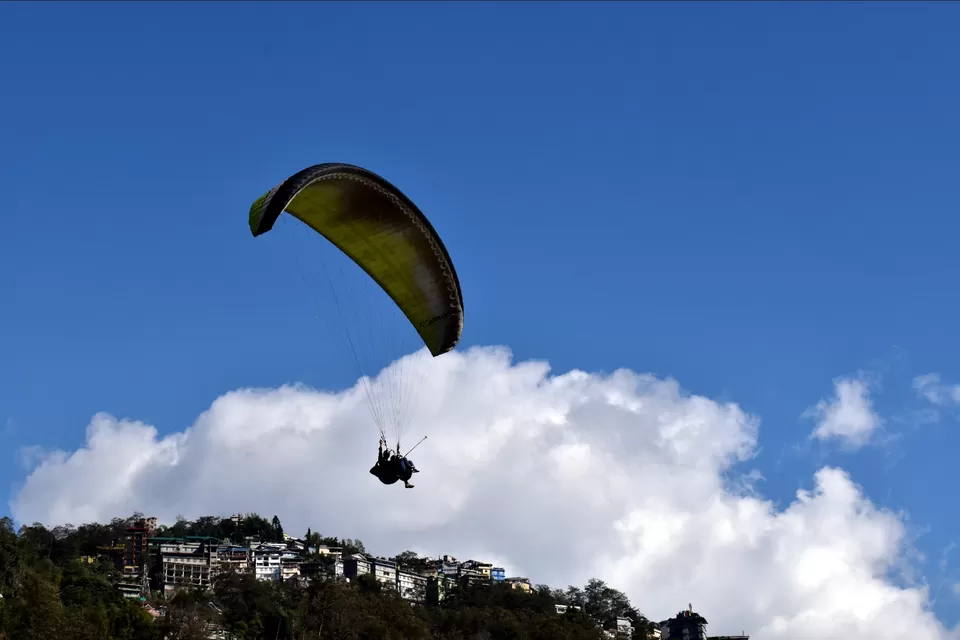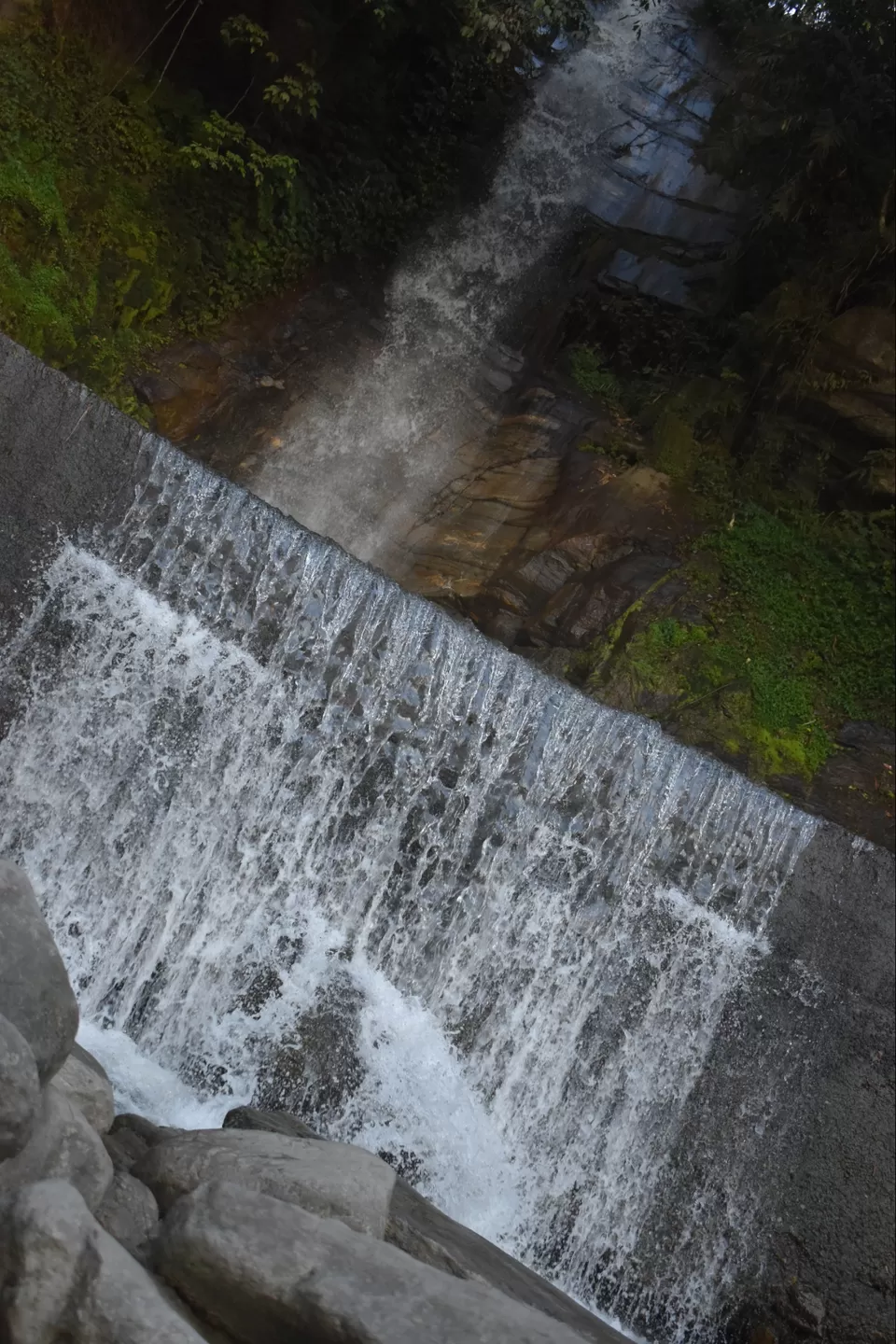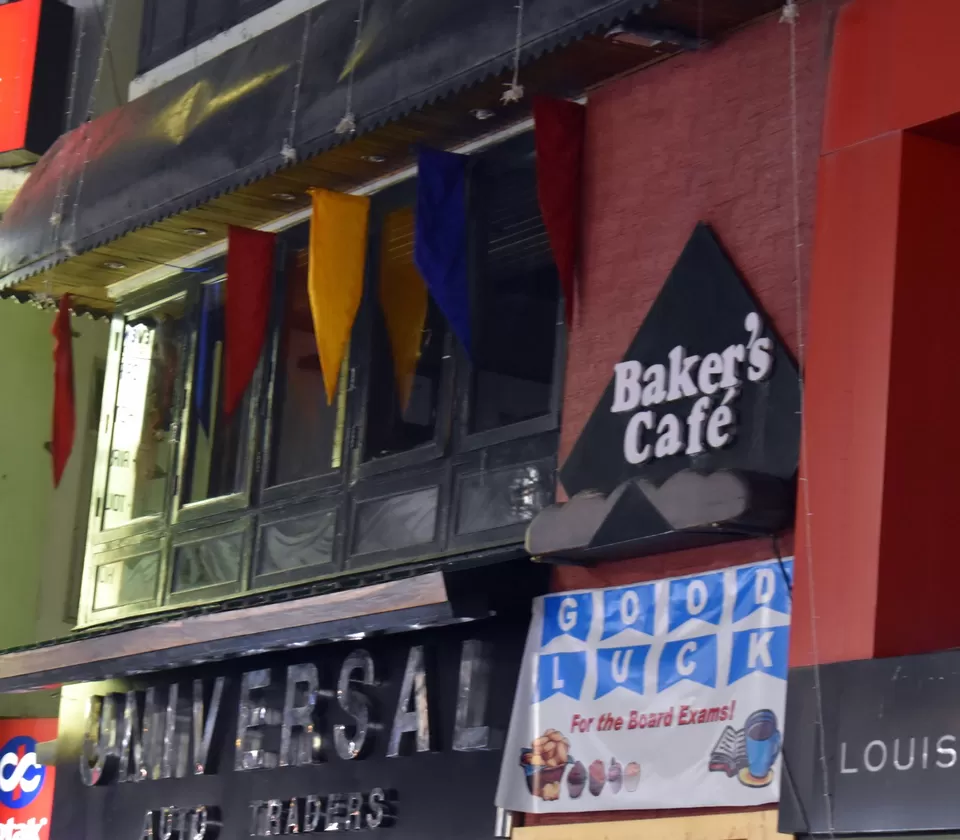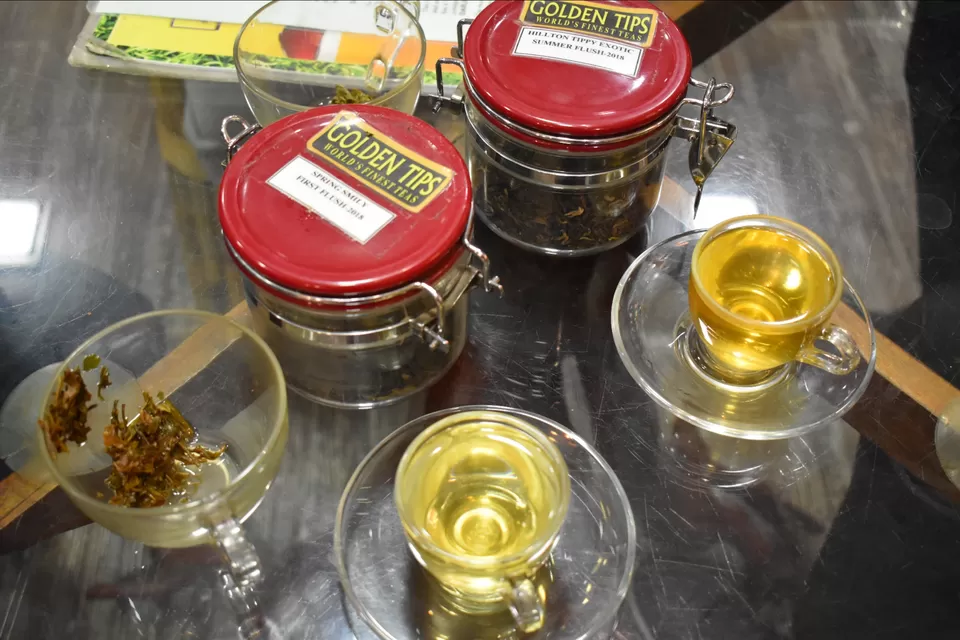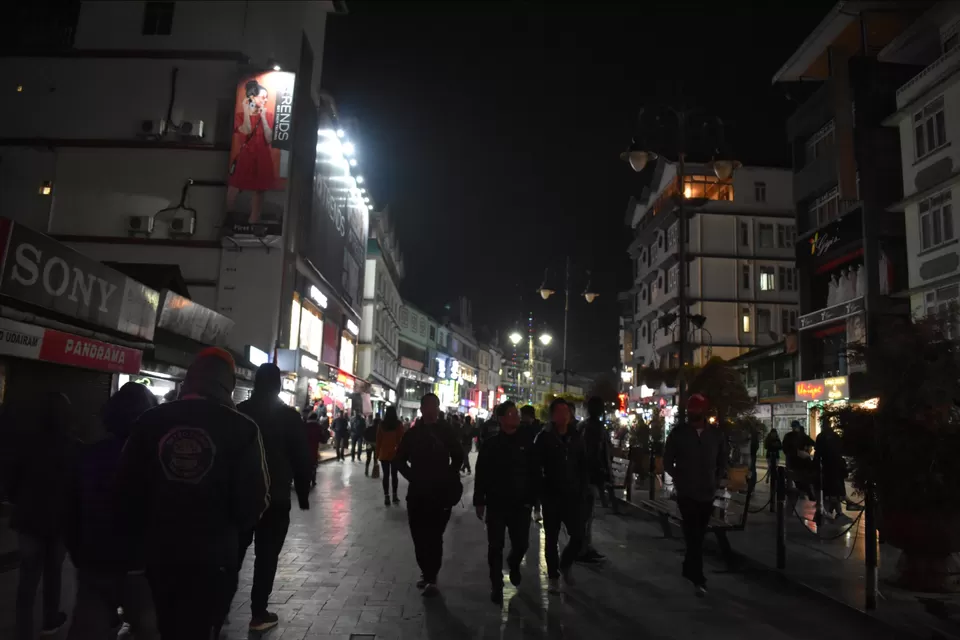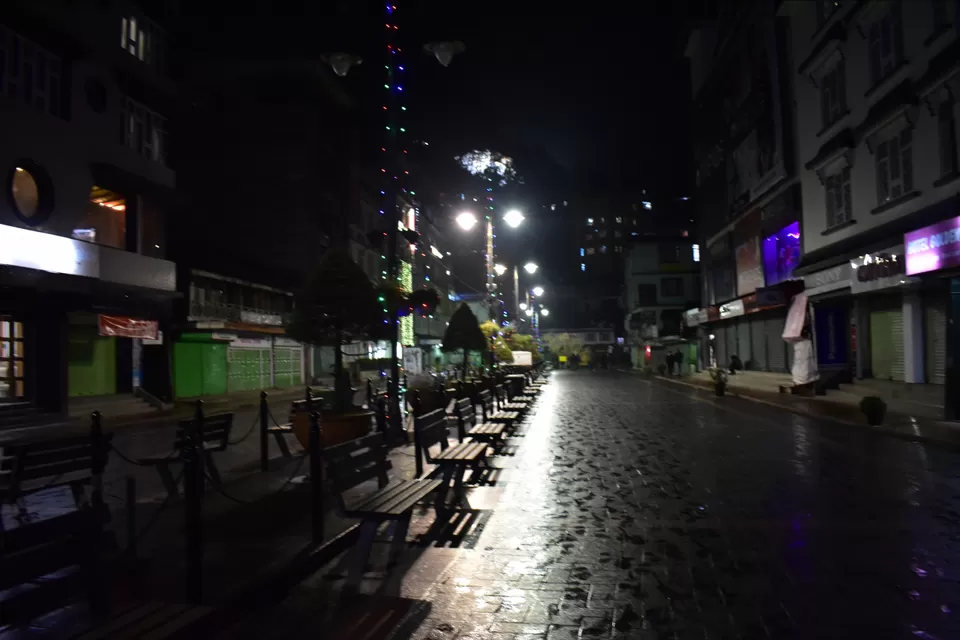 On our 4th day we got our permit for Lachung. We got ready and had our breakfast at hotel rooftop while enjoying the view of Kanchenjungha.
During our 6hrs journey we took halt for a few viewpoints.
Tashi view point was at gangtok just outside the main city. It offers a wonderful view from the watch tower.
We were overwhelmed to see world's 3rd highest peak so close to our eyes.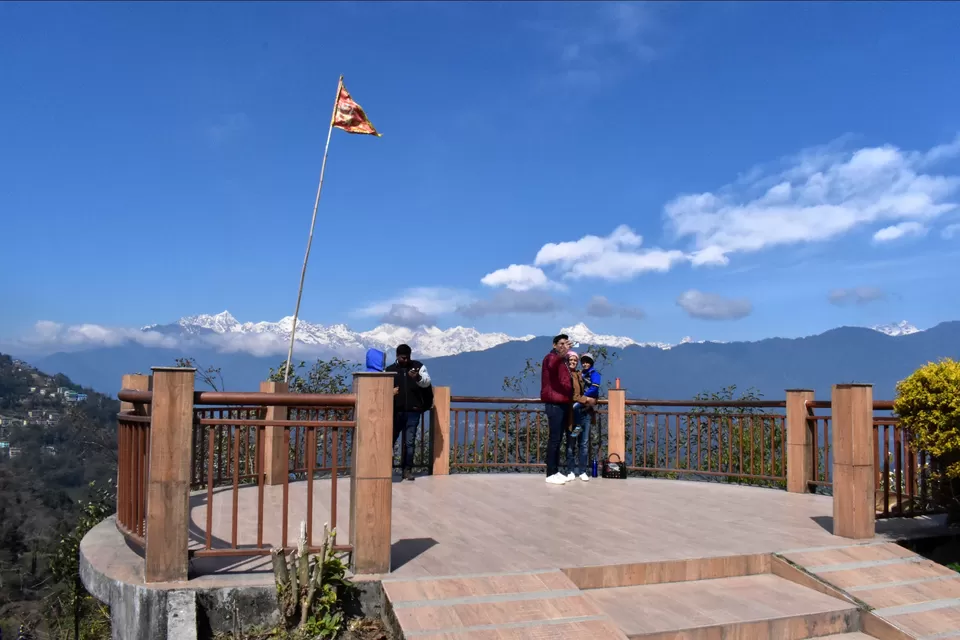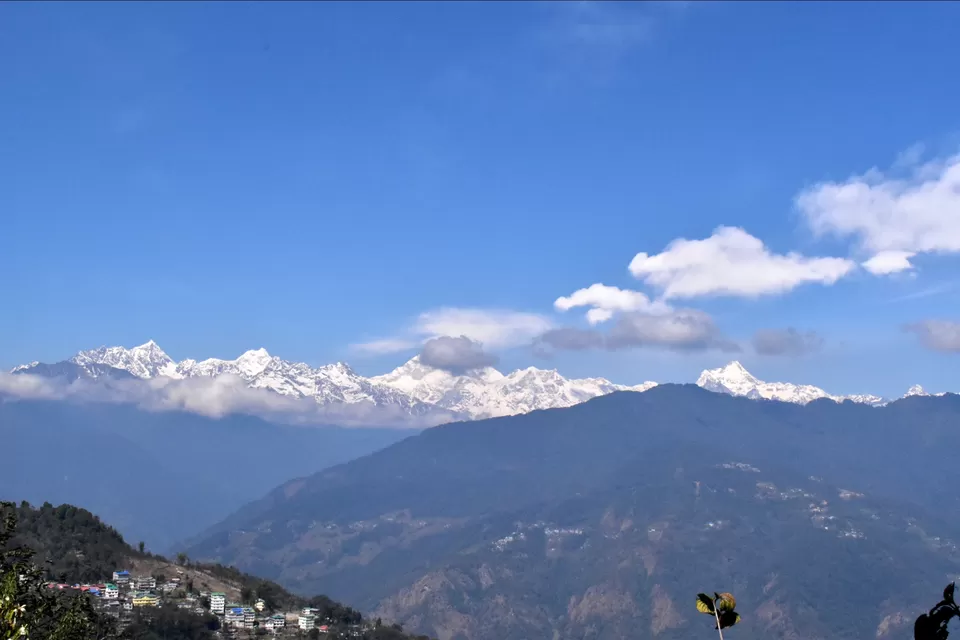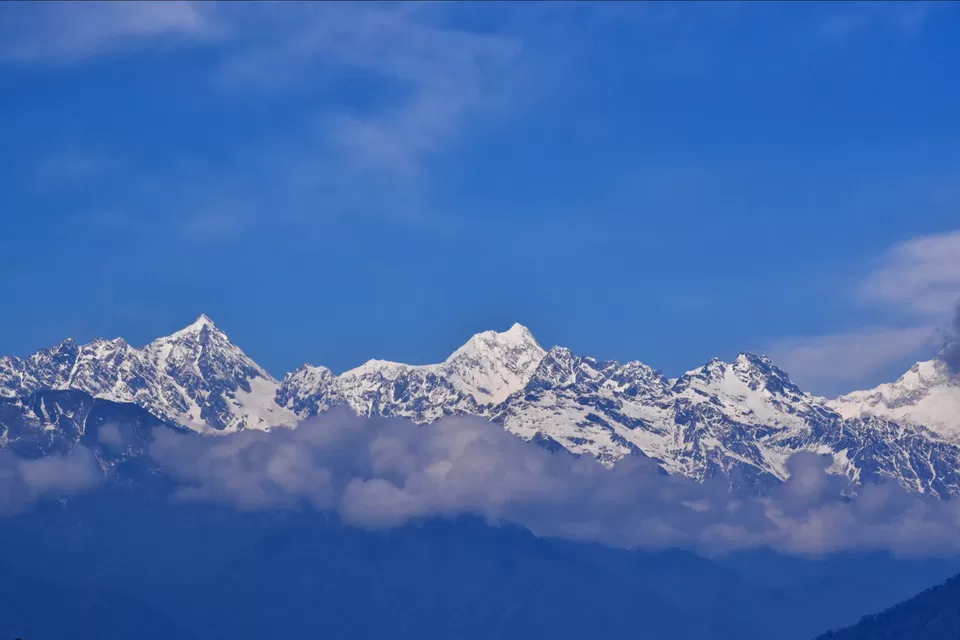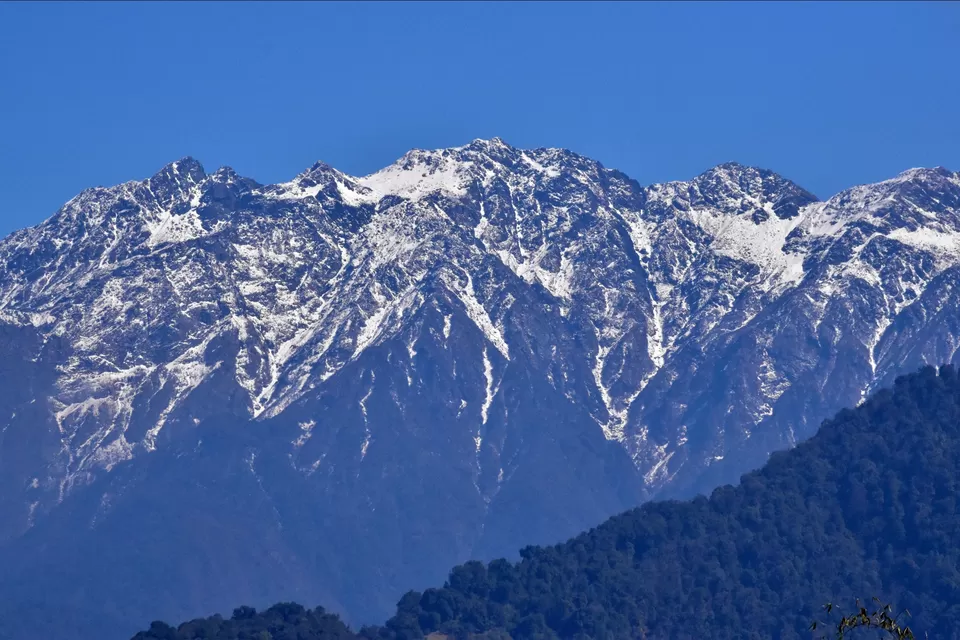 Namok is a small village at North Sikkim where we had our lunch. Hot pipping rice, dal, veggies, mountains through the window and cold air in our hair.
Sikkim is not only beautiful for it's mountains but for it's people. The roadside restaurant is run by a local family. We had a long conversation with them.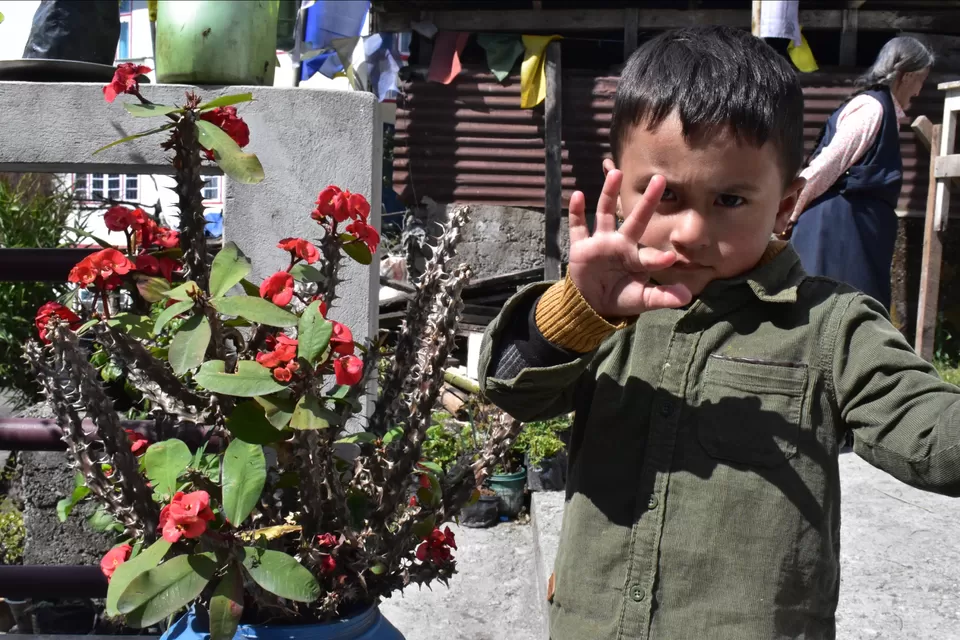 Our next stop was mangan. We crossed many small waterfalls and mountains in between. Mangan is one village in North Sikkim.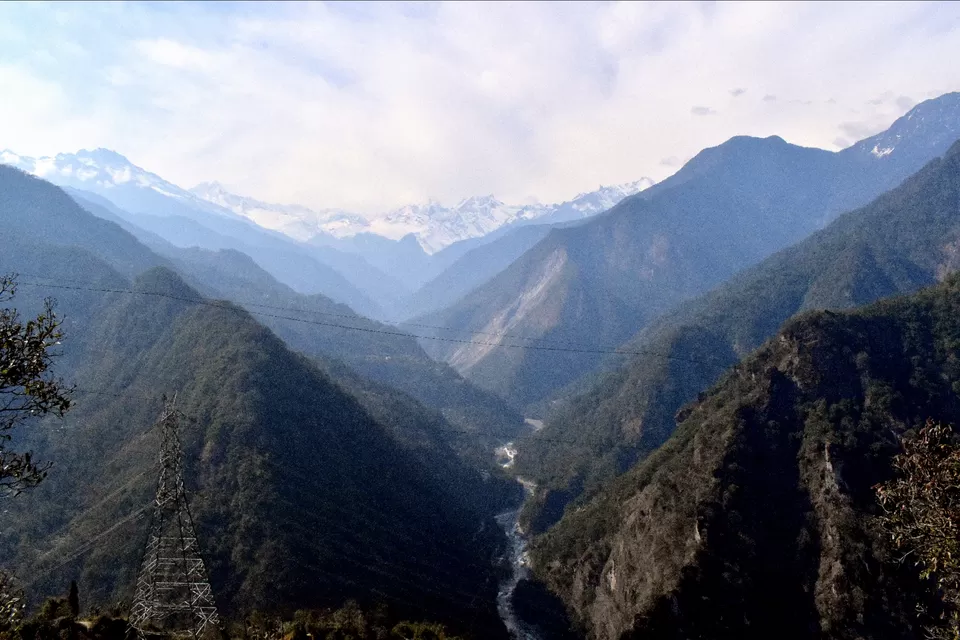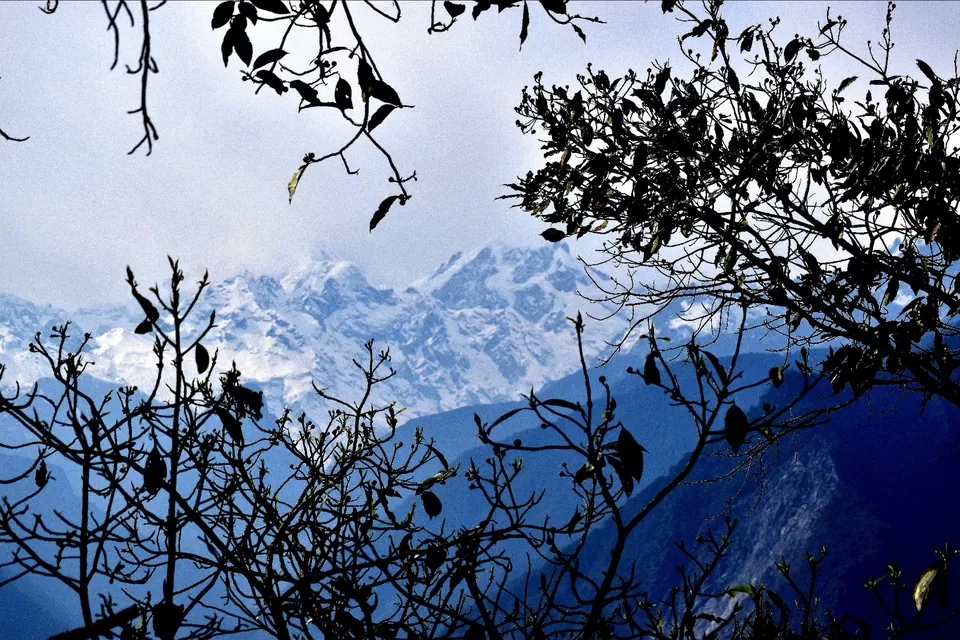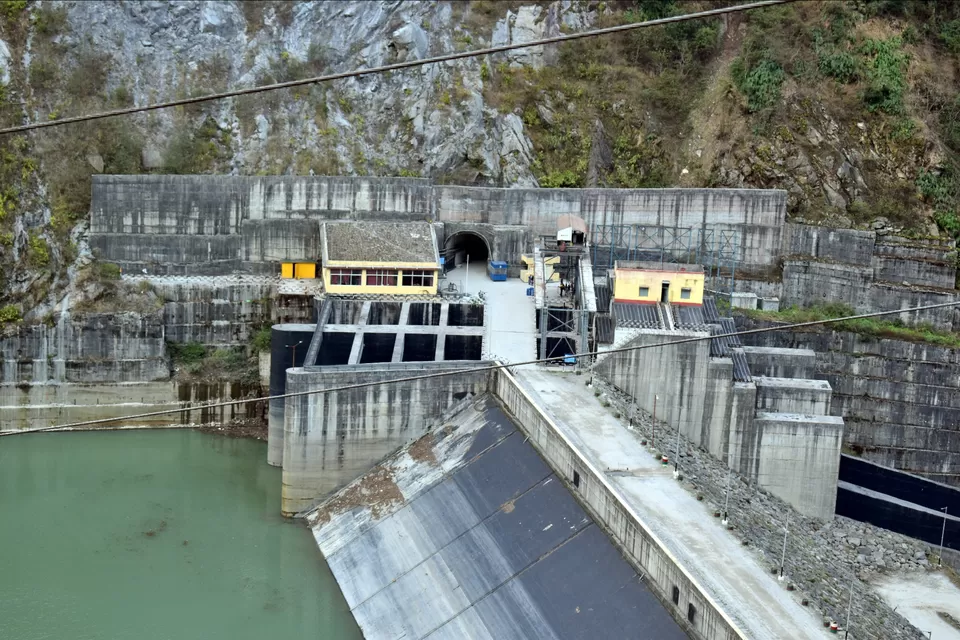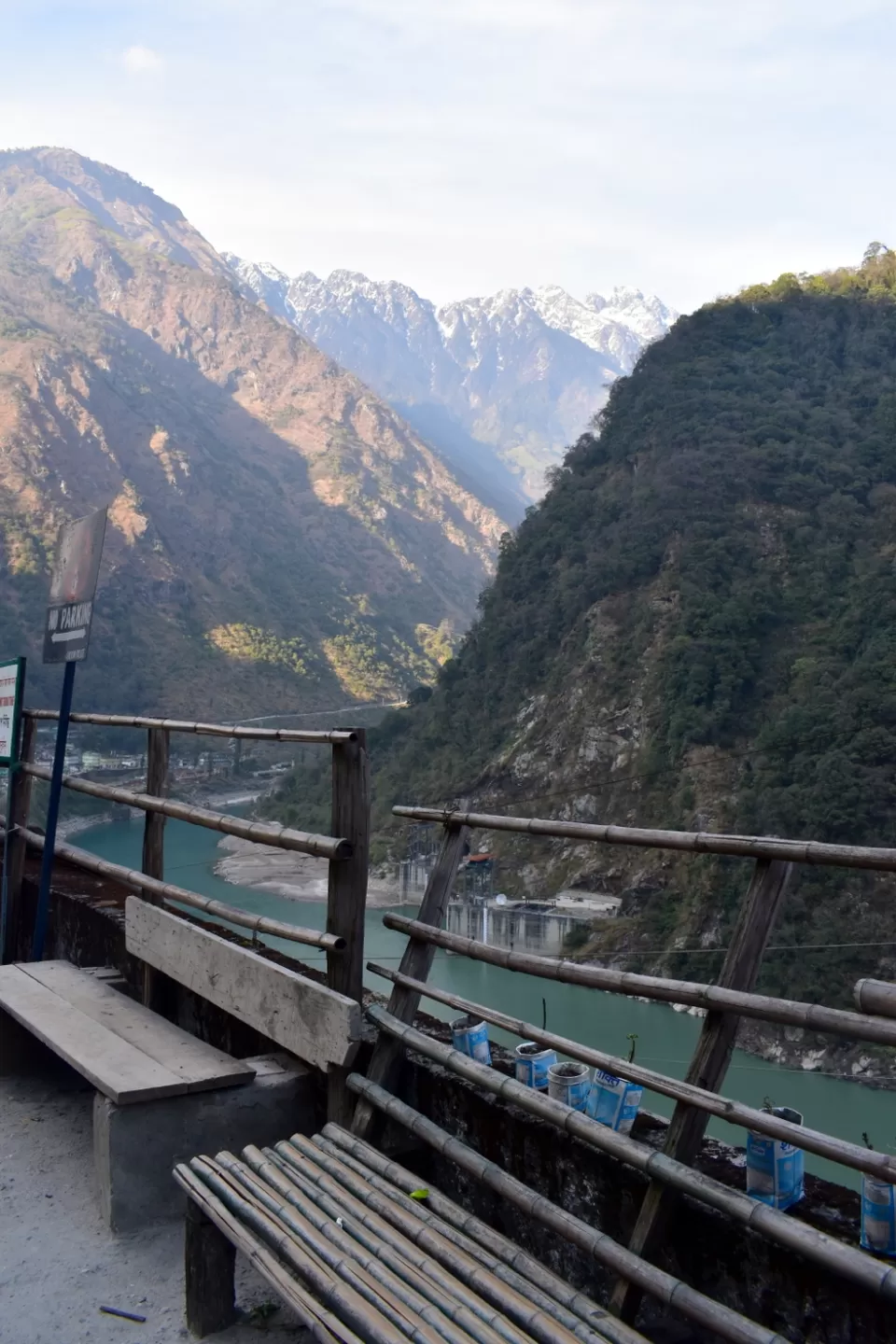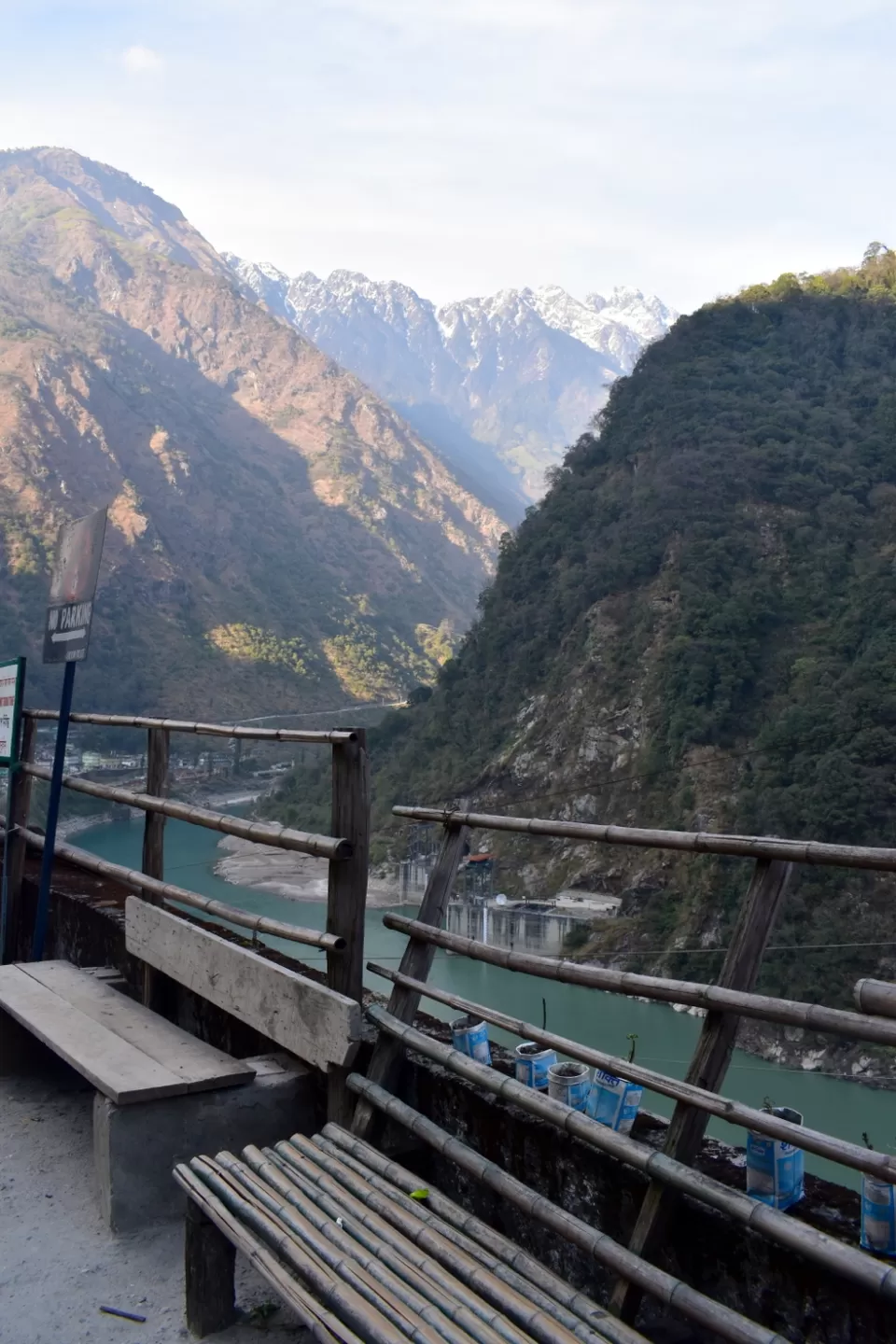 Lachung is situated in North Sikkim at an altitude of 8858ft. It's near indo-china border. Snowcapped mountains and valleys will take your breath away. We reached Lachung in the afternoon, checked in hotel Floret,had our dinner and called it a night.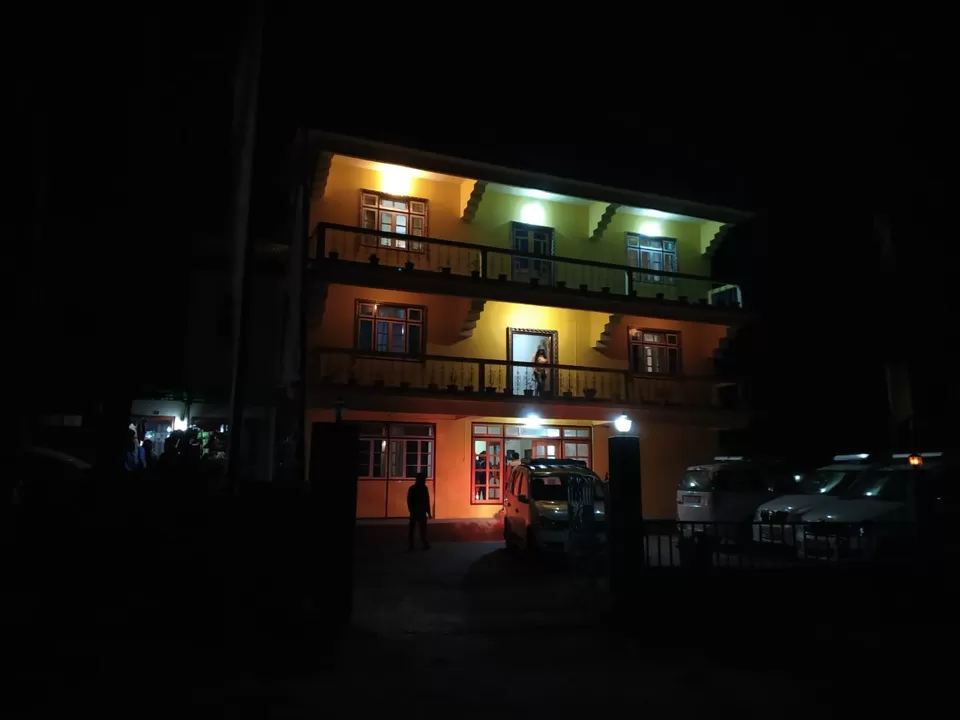 The temperature of night was -2° , the morning was chilling. We got ready, took our gumboots and headed towards Katao at 7am sharp. Within 1hr we reached Katao/Katau. You call it snowland. It was my first time in snow, so I couldn't hold my excitement.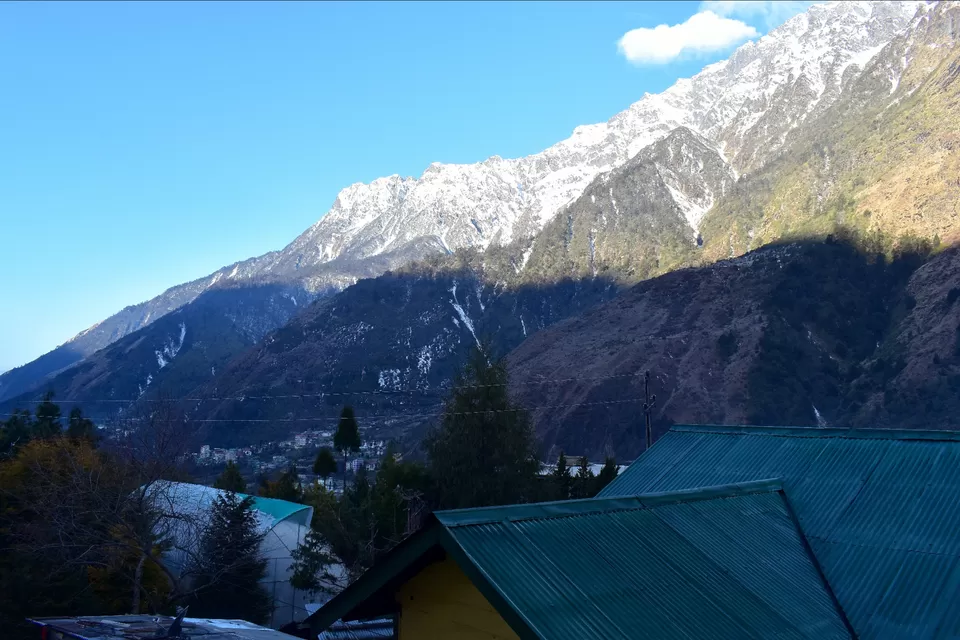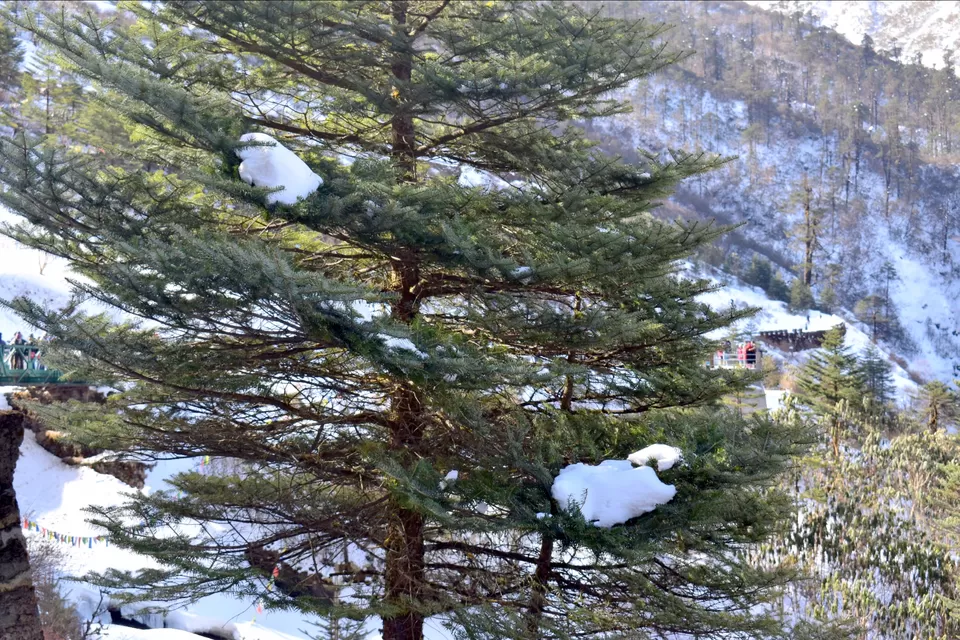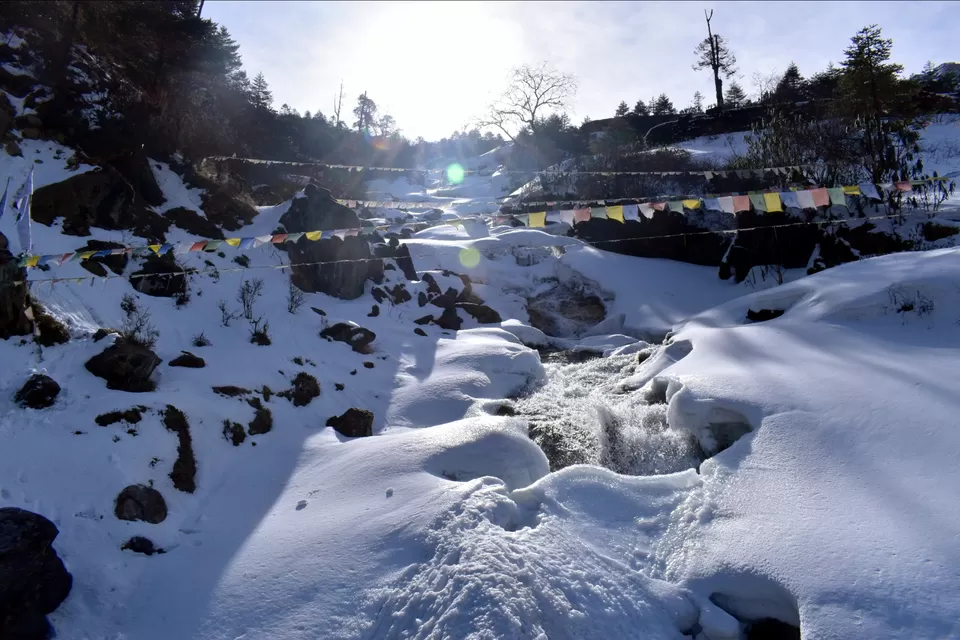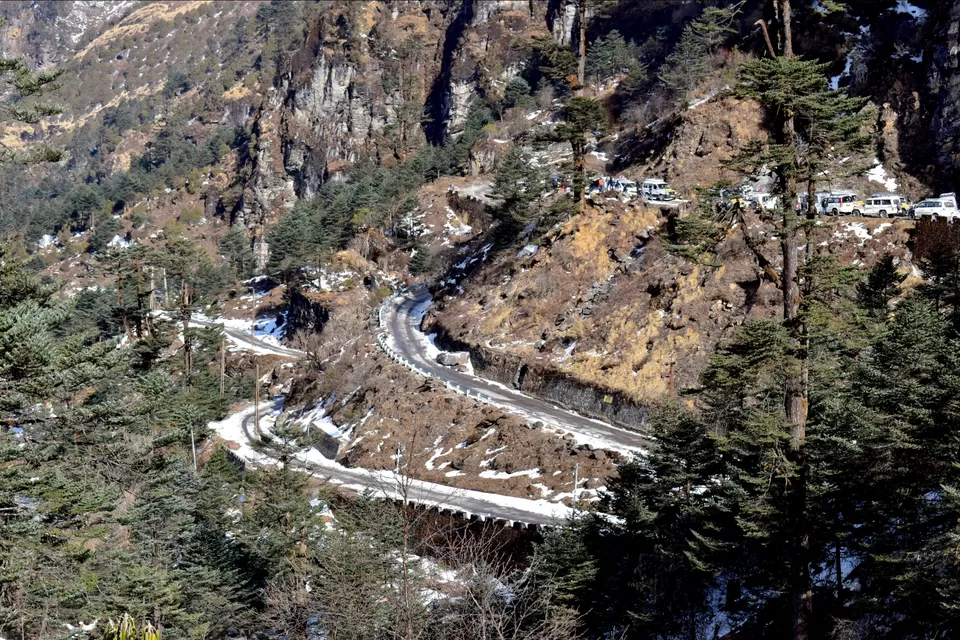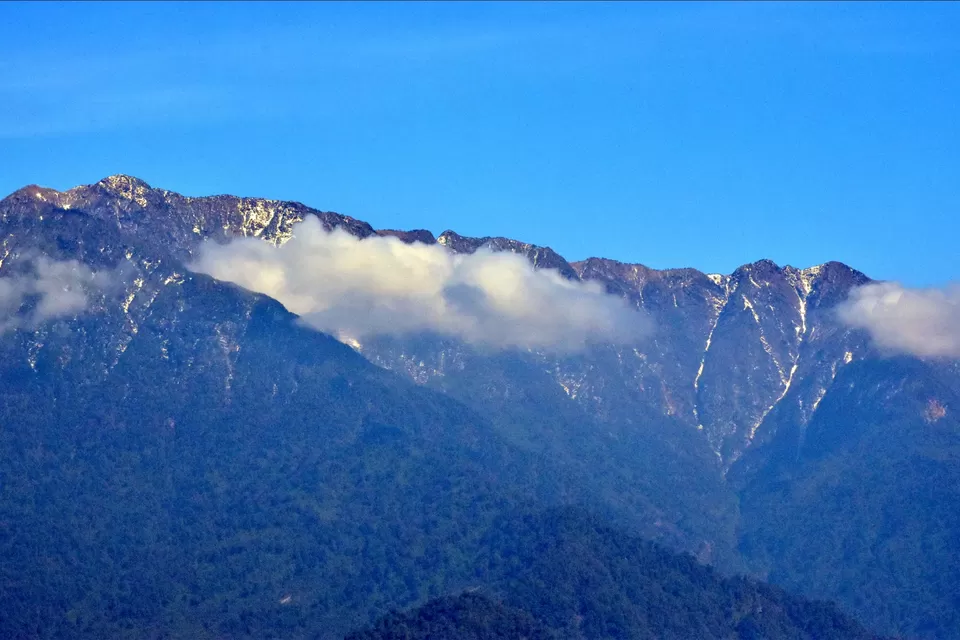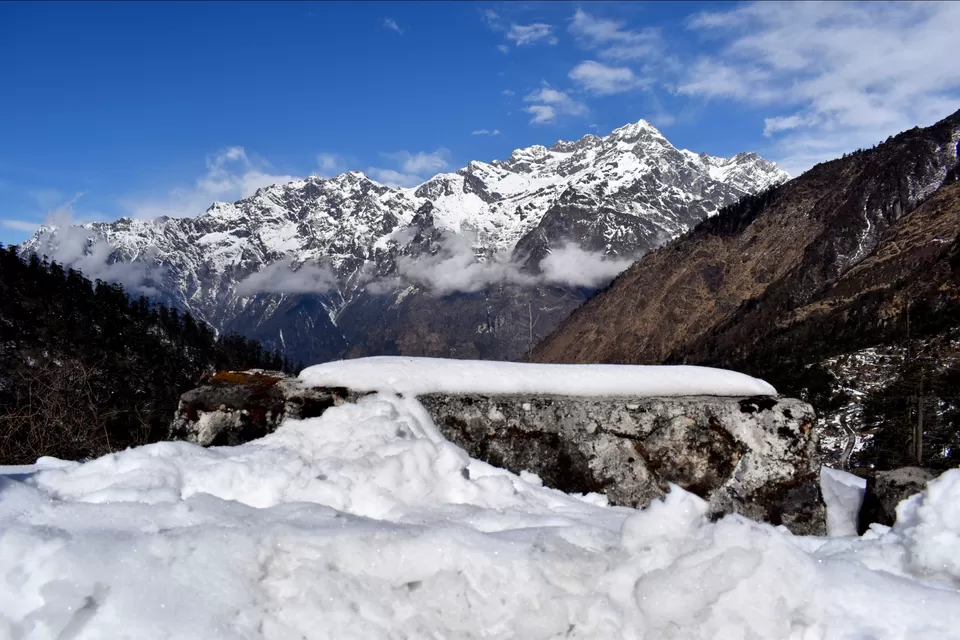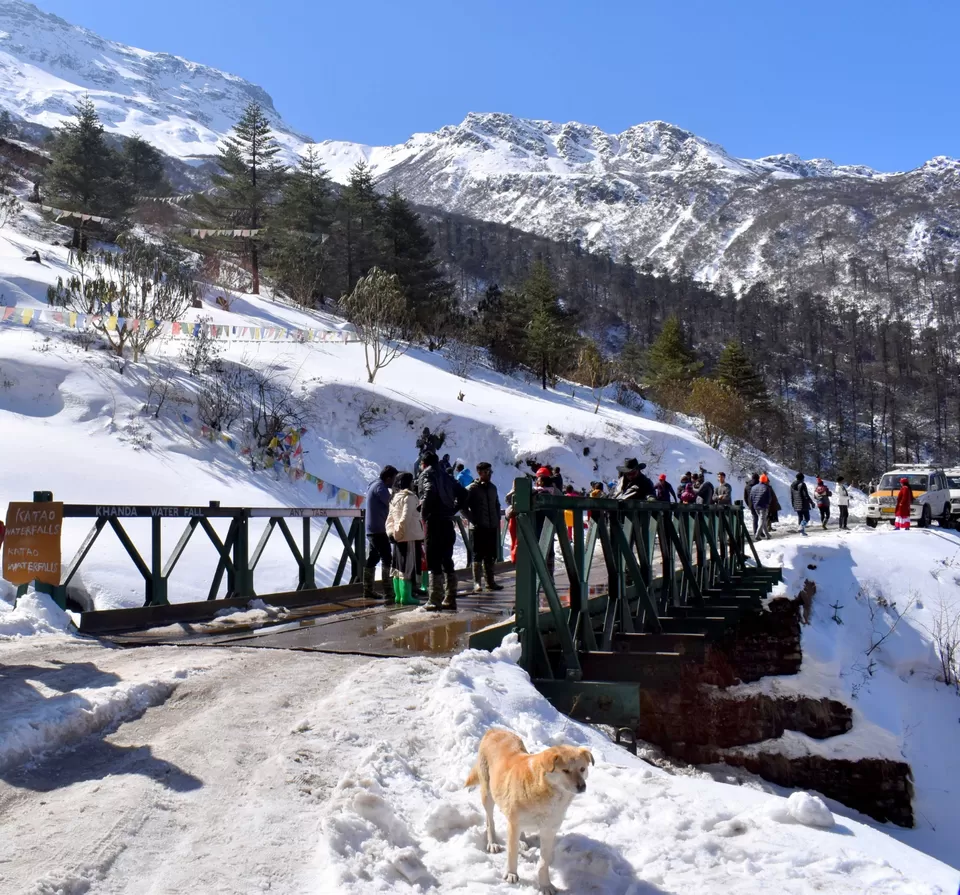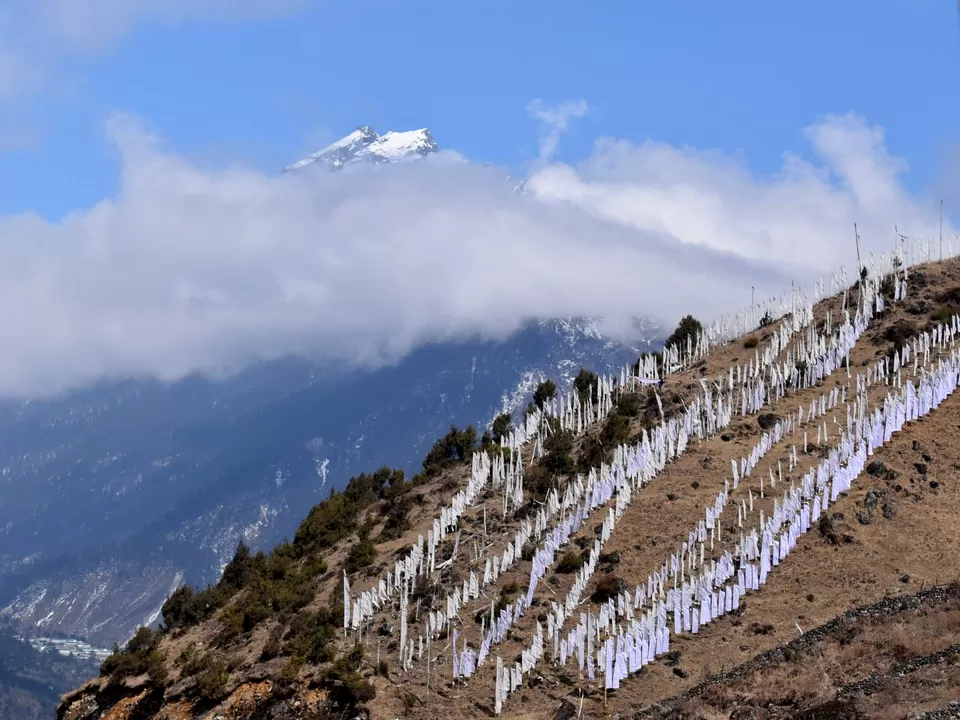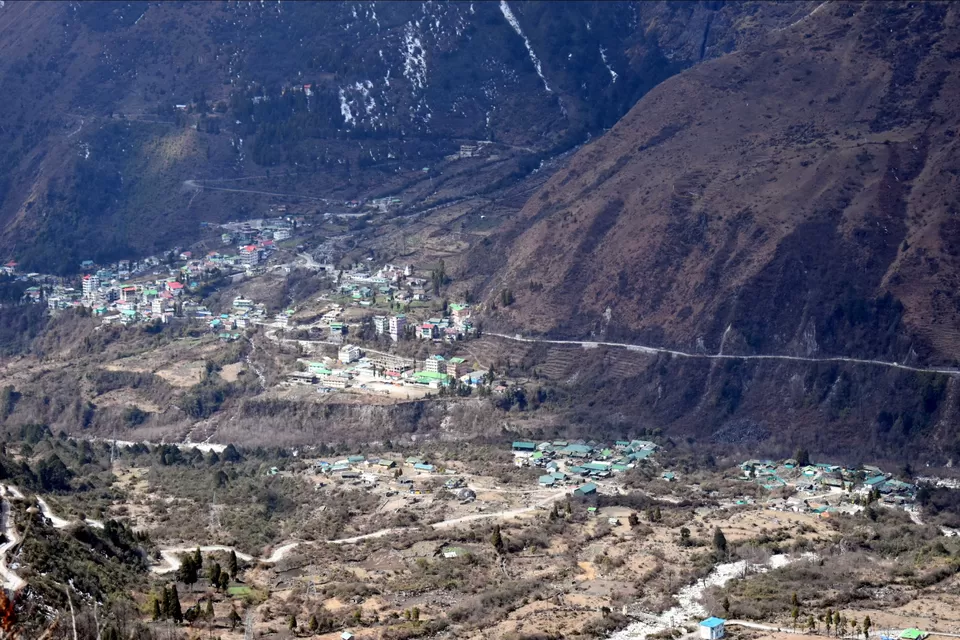 We could barely move ourselves from katao and got back to our car. The beauty of snow white mountains and the numbness in hand and feet was balancing each other a bit. We quickly had our breakfast, packed our bags and started for our final destination yumthang valley.
Yumthang valley is famous for it's flowers as it's also called the valley of flowers. But at this time we got only snow. Indian army is doing a tremendous job out there maintaining roads, clearing snow, helping locals and tourists in every way while protecting us from any tension at indo-china border that is only 70km from yumthang.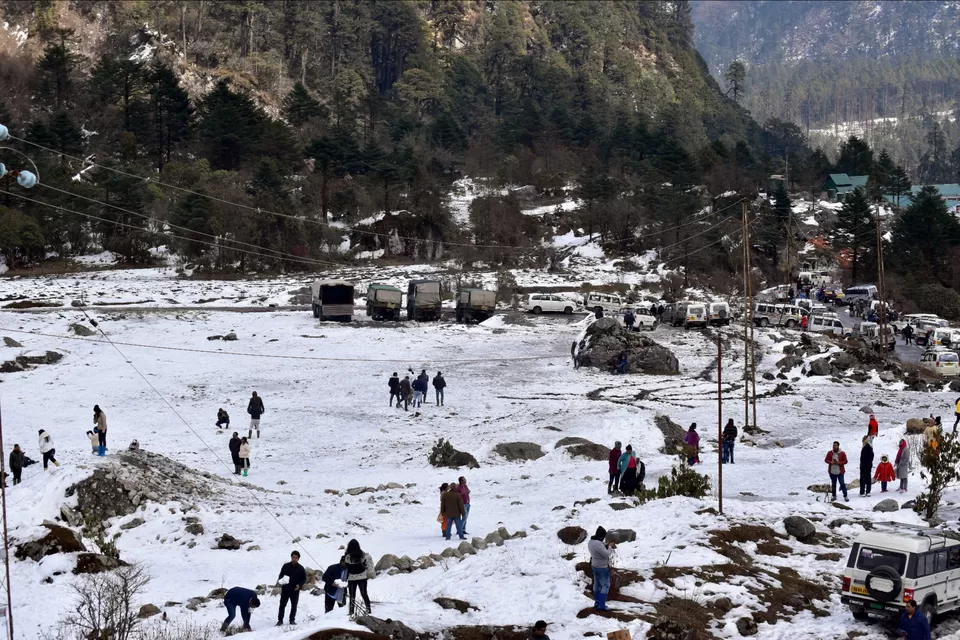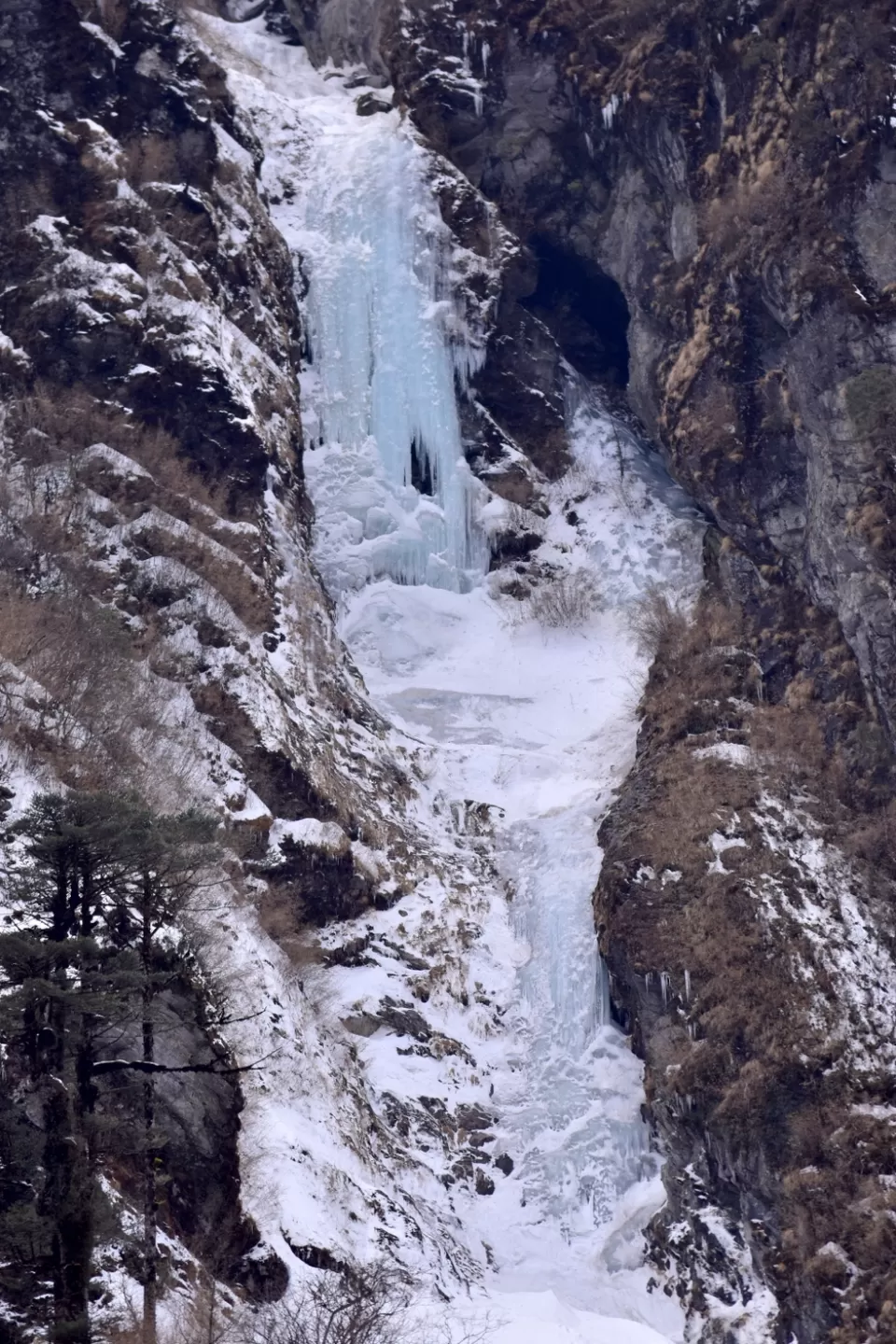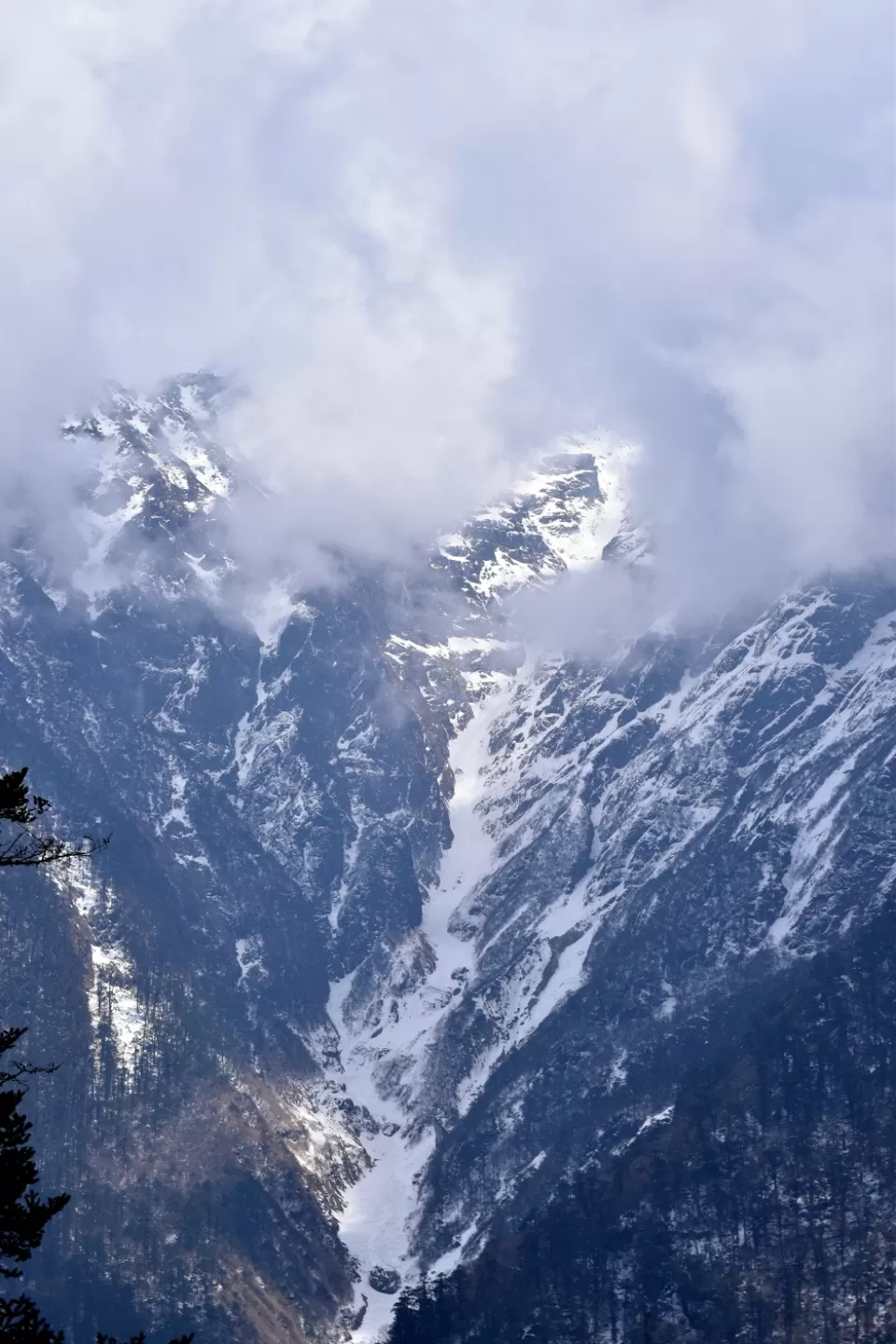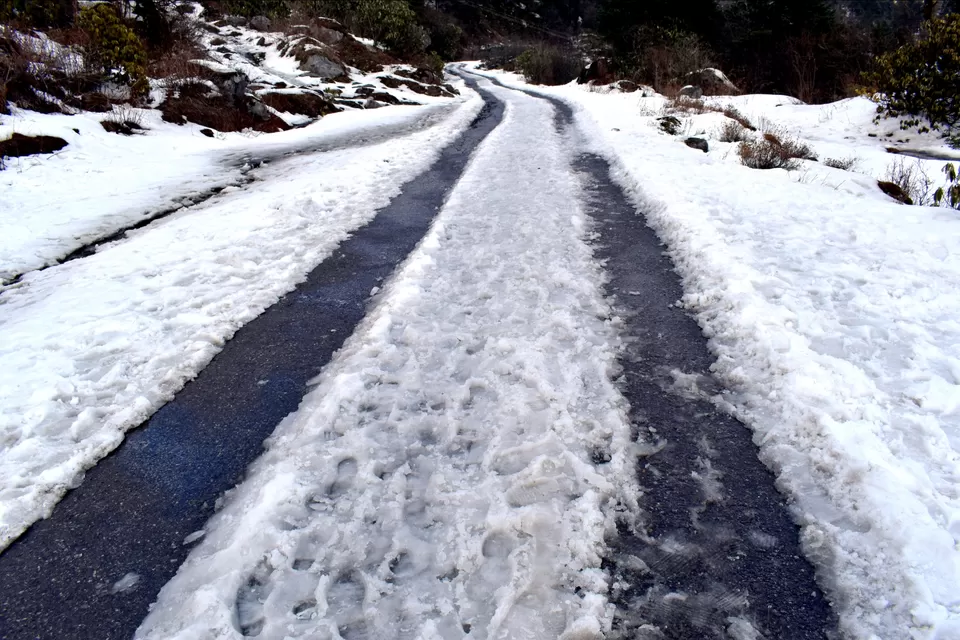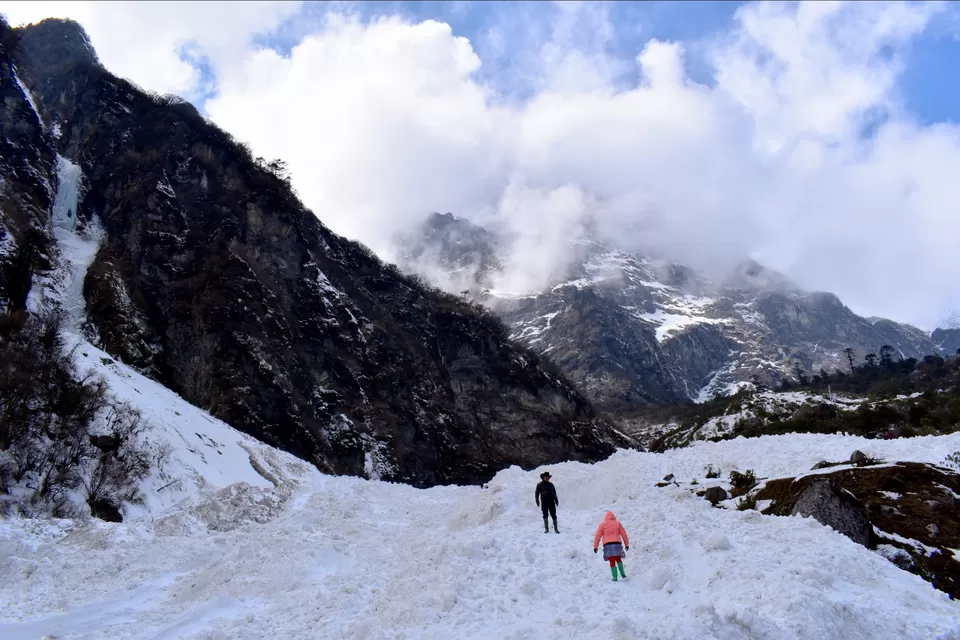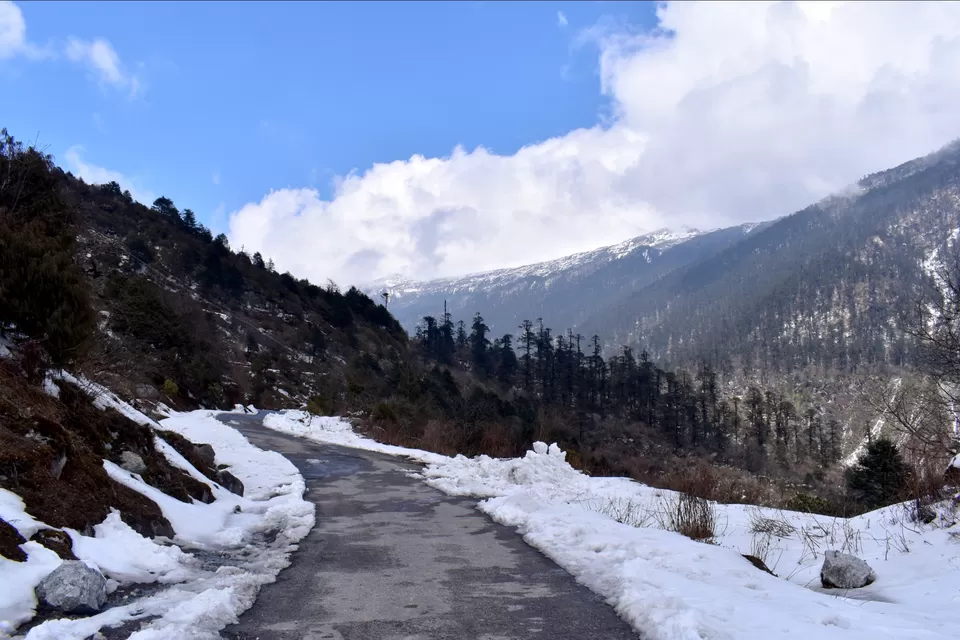 It was our time to get back to gangtok. With lifetime memories, content heart and teary eyes we started crossing the mountains we passed the previous day.
We reached gangtok in the evening and checked in a random hotel. Had some pork momos, thukpa, chowmin. Collected souvenir for relatives, friends. Walked around Gandhi marg for the last time.
Around 10.30am we bid adeu to Sikkim and headed towards Bagdogra airport. It takes around 4 hrs if there's no heavy traffic congestion.
The last day passed in a blink of eye and we landed at Kolkata in no time.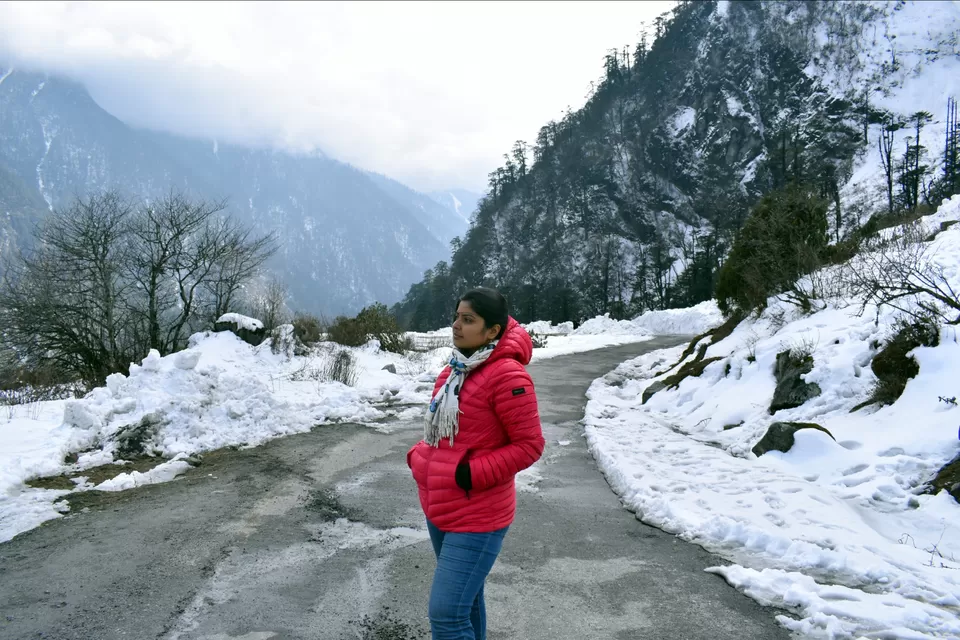 # Sikkim is organic state, keep it clean and fresh.
#plastic bottles are banned in North Sikkim. You can safely drink the water they provide at hotels/restaurants. Don't demand for packaged mineral water.
# Indian army is the saviour in North Sikkim. don't be overenthusiastic and cross the permitted limits. Landslides and Snowfall occur anytime and accidents happen. Be safe, enjoy travelling.
#local people and the car driver cum tour guides are the real gem of this state. Welcoming people smiling faces will take all your worries.
#our 6days trip including flight fare was 15k per person. We stayed at moderate hotels as our prime concern was travelling. We traveled in a xylo through the entire trip.
# our driver gelek gyatso was a descent driver and a funny wonderful human being. You can follow him in Facebook @ gelek tourism.
# thank you for reading my very long blog, you can follow me at Instagram @the_musk_deer. I hope to share more stories in future.