Life has its way of coming up with several circumstances. And like always you are expected to pick the best option for yourself. For me, this happened when I faced a dilemma about whether to follow my passion or to prioritize my responsibilities. This situation has been there for quite some time that made me confused, anxious and irritated and so, on the lookout for the answer to these questions I eventually decided to take a short trip to Vrindavan.
It was a Sunday morning and just like any other weekend I was sitting all alone by myself thinking about the kind of life I was living (which I had been doing for the past few months) and suddenly out of nowhere, a thought arose in my head to visit Vrindavan. Also, since Janmashtami is around the corner, the festivities could not have been missed.
Well, it has been more like a ritual as whenever I feel bogged down or some important decisions need my attention or when I am confused I prefer going to a spiritual place as at places like these you experience serenity, calmness, and positivity. And that is how it becomes easier for us to make mindful decisions concerning our life.
So I took my car around 12 'o clock and went out for a long drive via Yamuna Expressway. The journey was approximately 150 km and while on the way I realized that traveling has undeniably been my dream and is something I had been loving doing and I just can't leave it stranded. Especially, because it is something that makes me happy and puts me at peace. So the drive which was more towards getting out of frustration turned to self-realization and what was just a normal drive to Vrindavan became more like another trip (although a small one yet worth it)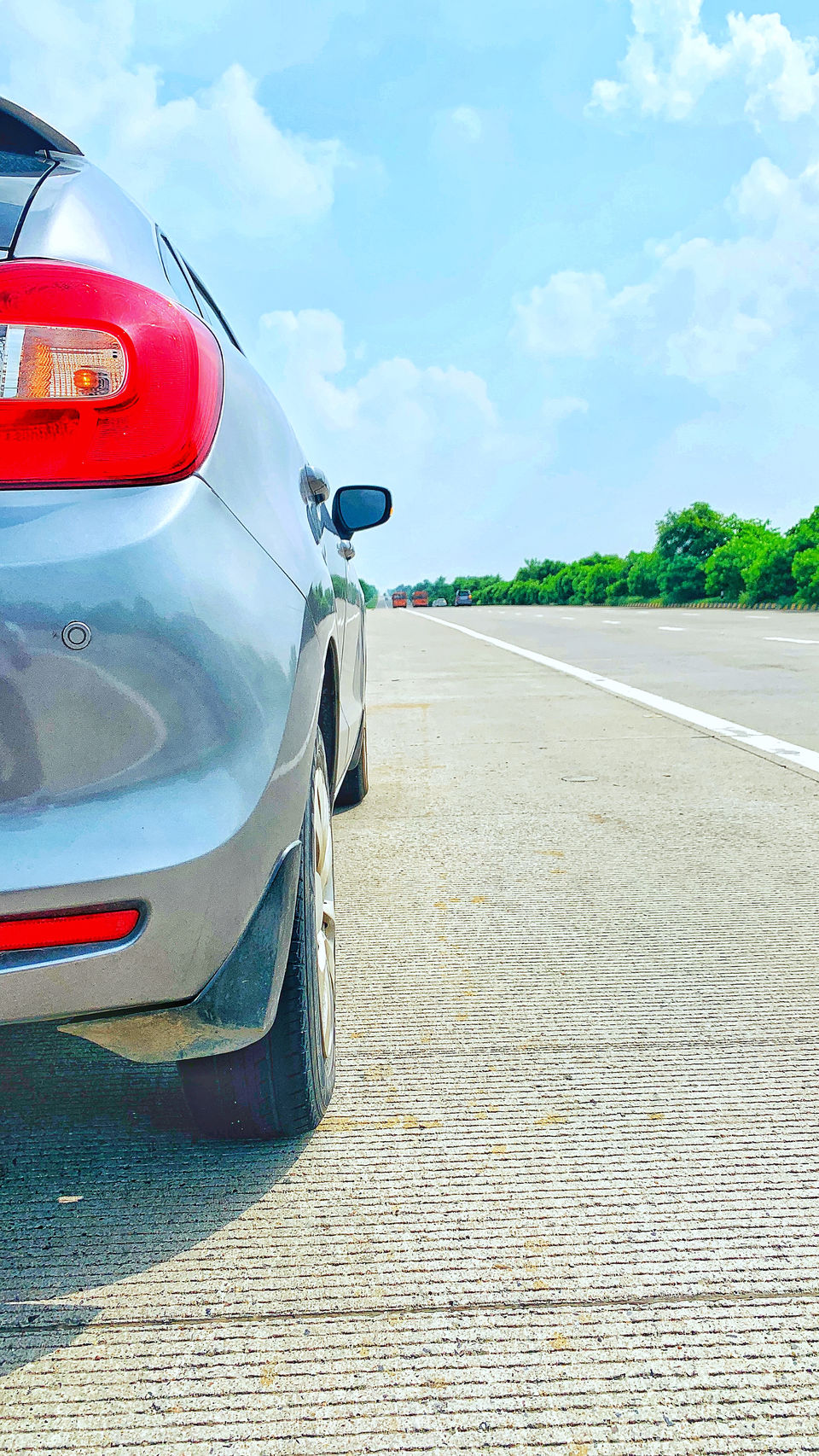 So, I reached Vrindavan around 4'o clock, parked my car near the ISKCON temple. Parking costs around 50 rupees for a duration of 2 and a half hours. I would rather suggest taking parking till 10'o clock in the night which will cost you not more than 100 bucks if you are planning to explore all the other places in Vrindavan. I had a plan to just visit the ISKCON Temple so I parked my car for just a short while. From the parking area, the ISKCON Templeis like a walk for almost 100 meters.
I visited the place like a week before Janmashtami, and the vibe in Vrindavan was amazing and enthralling. Most of the shops, temples, etc were bedecked in a breathtakingly beautiful way. The decorations and the people chanting Radhe Krishna, Radhe Radhe simply mesmerized my soul. The entire vibe had my heart and all the negativity that had been bothering me all this while was absolutely gone from my head. Post reaching the ISKCON Temple, I went inside (timing for ISKCON Temple to open are 9-12:30 in the morning and 4-8:00 in the evening so if you are planning to Visit ISKCON TEMPLE, make sure you are visiting during this particular time ) It was heavenly to witness all the three doors of the temple open, people chanting, dancing and praying to the almighty. Also, the magnificent and magnanimous decorations for the festivities could just not be missed.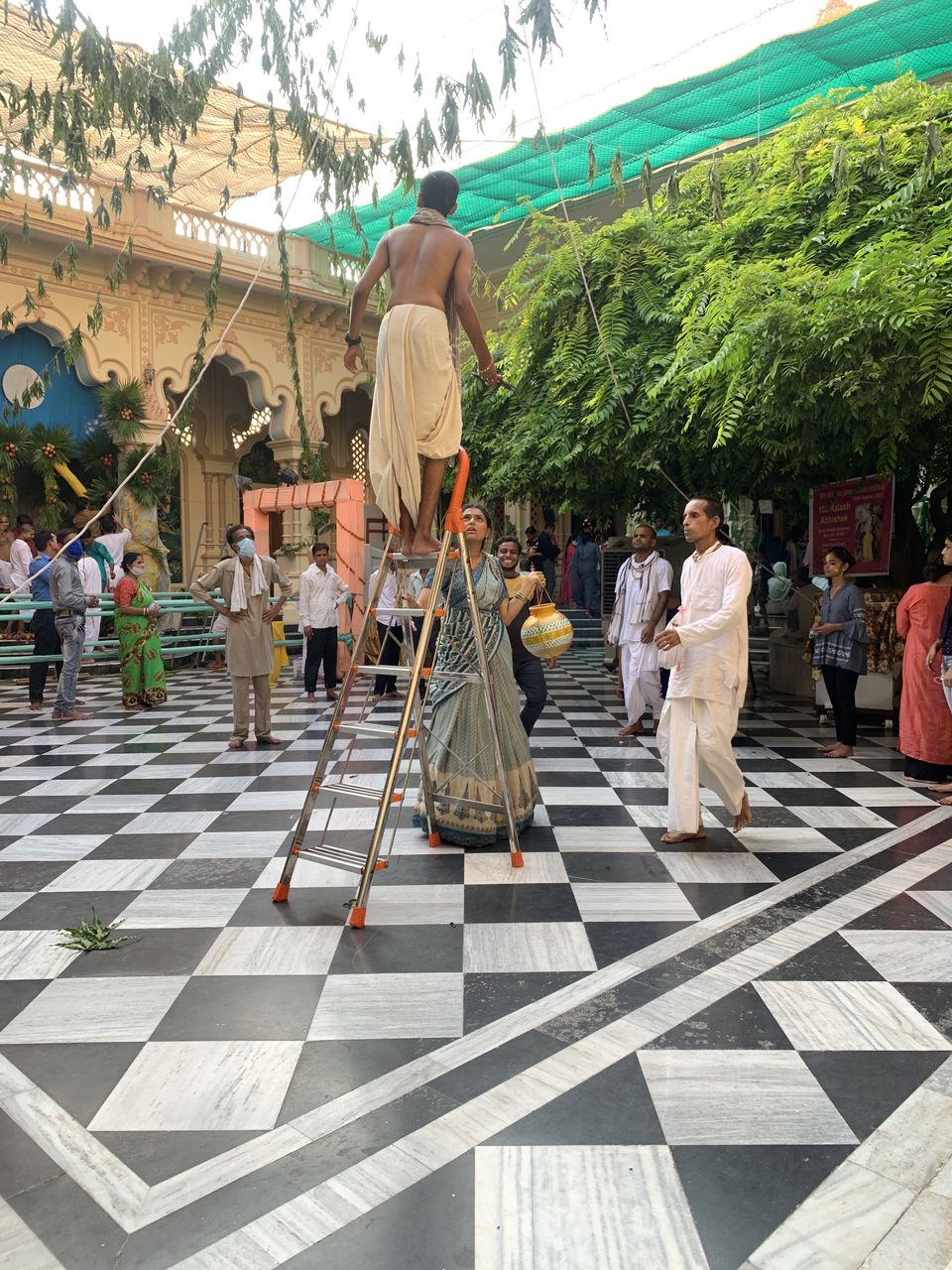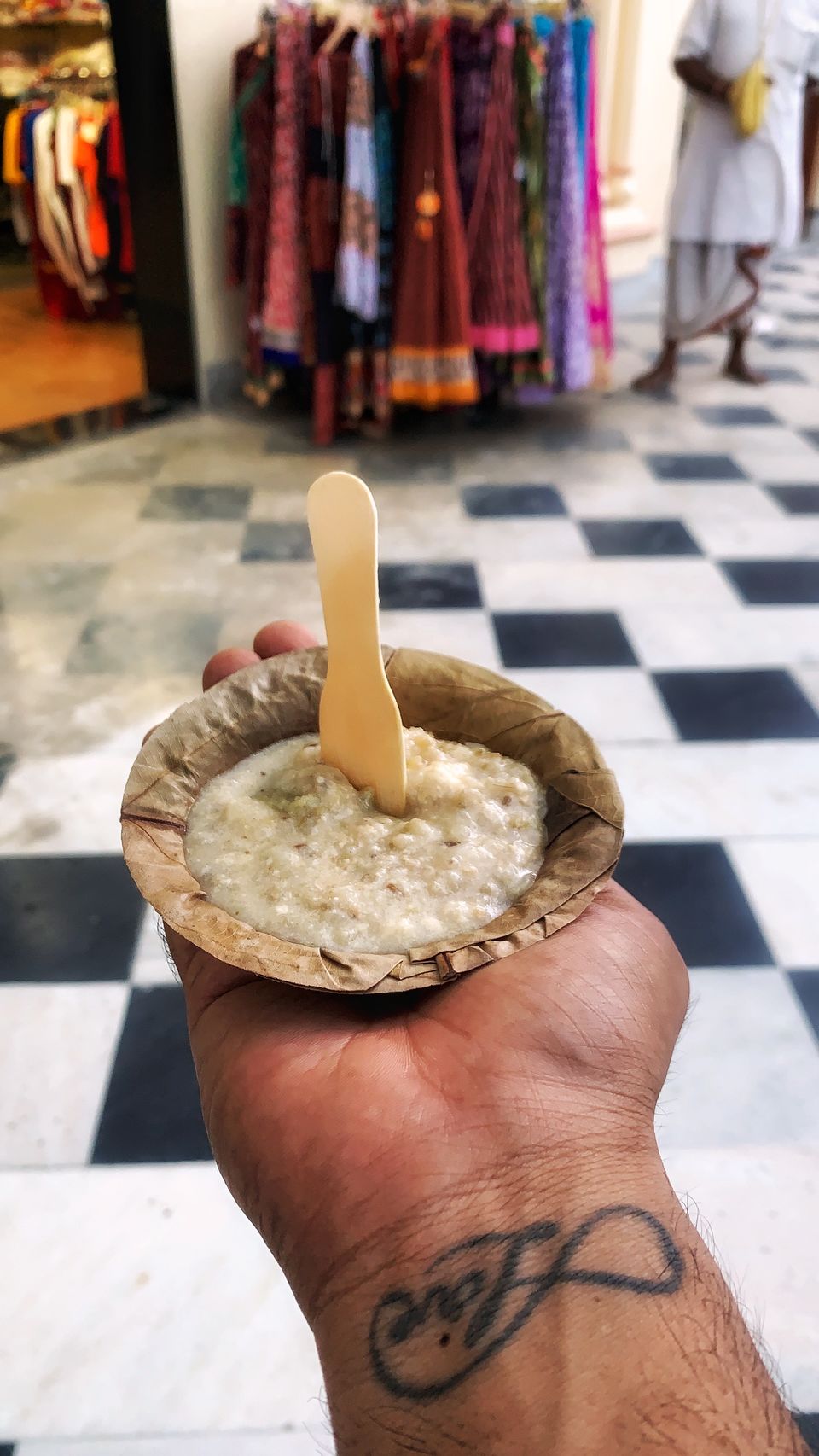 I was there for around two hours. I indulged in chanting for a while, prayed, and then was sitting around for almost two hours in a corner looking at those unknown faces. How peaceful they looked! Seeing everyone happy made me realize that I was seeking happiness too. And, I can't quit my passion for traveling. It is something that makes me happy every day and keeps me going. Traveling has always been the fuel to my fire and so I decided that no matter how difficult the situation might become I am going to pursue my dream and will make sure no matter what I am going to pursue trekking and will be going for long trips on my bike. After spending some quality time in the abode of Lord Krishna, I decided to head back to Noida. So finally took out my car and started heading back for Noida. Reached the destination around 10'o clock in the night and was damn happy that I decided of going to Vrindavan.
So guys although I am just a beginner and quite a novice at my skills I would just give my two cents here. Follow your dreams, no matter how difficult the situation you are in. Simply don't quit if it makes you happy and it is a reason for a big smile on your face.
There are other plans too that I have in my mind that I plan on executing soon.
Till then Happy Travelling!
https://www.instagram.com/the_travel_theory/