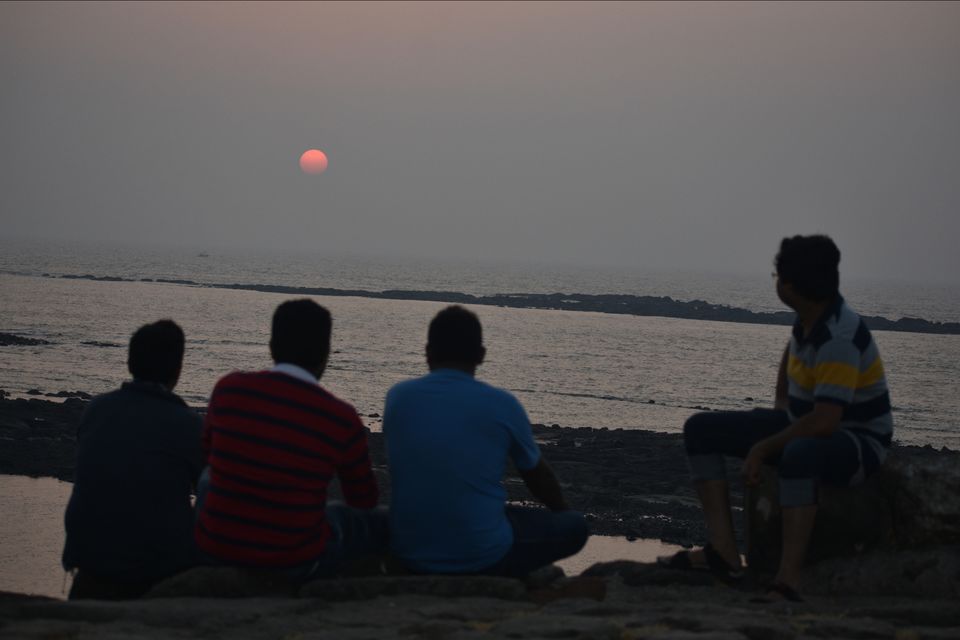 We 7 people started in 2 cars from pune to visit nearest beaches and spend some awesome time. We leave in morning 11AM due to some works to clear before that. We reached lonavala in one hour and we took lunch there. If you cross the lonavala after there is no big city near by. So better to have lunch here. From there we left and reached the alibaug beach in the evng 3 to 3.30 PM which is from pune around 140kms. At that time sea water is so far away. You can play some water sports also. But this beach is not that much clean and good as we heard before. We came to witness the sunset in the fort which constructed inside the sea near about 2kms from shore. Generally in the morning times water will be there and you have to took the assistance of horse karts and they charge around 500 per person. But in the evening water levels are not there and sun starts to cool down we decided to have a walk to the fort which was turn out to be so fun. Please remember after 5 or 5.30PM they won't allow to get inside. We were there at just before 5.00Pm and they allowed us on request without any tickets. Basically there is entry charge if 20rs. Inside the fortwall once we enter it was like moved into a old era. There is a temple to take blessings.we had some basic photoshoot and after that slowly sun is started to changing his shades. We were sit there at the wall and witnessed one of the beautiful sunsets. After that we cameout there village ladies selling some salad, mango pieces etc. We tatsed few. We observed water starting to grow its levels. So we left to shore. Sat there for few moments and from there we wne to to fish market which is so near by around 2kms. We bought surami and pomfret of adequate quantity. And we also bought drinks whichever required for night. From there we left to nagaon beach which is in side by village nagaon from where we already prebooked the resort. We went there, webgave the fish to cooking staff to serve along with their menu. We got freshened and cameout. Turn on the music system available on the bench
Had few drinks and ate tastefull fishes and went to beach side to witness the night. Please be careful don't step into water at night. Tides are high in those times. Surprisingly beach is so alive in the night also. People sitting talking partying and even playing games. We found a group people playing kabaddi. We immediately stepped into their game. They welcomed us. We played under the star lit sky and phone flahes by. It was fun. From there we returned to resort around 3.00Am and slept for the day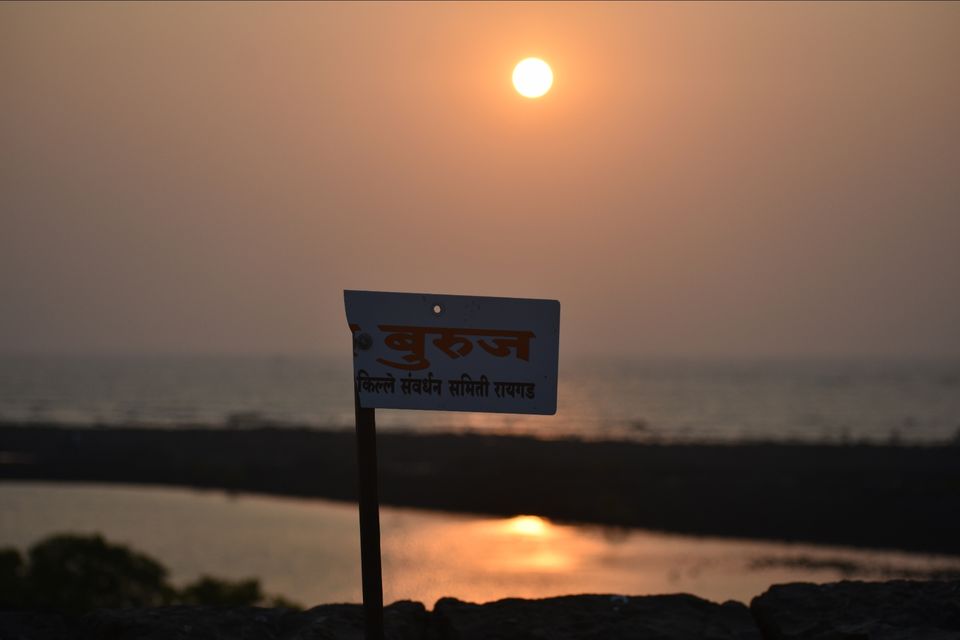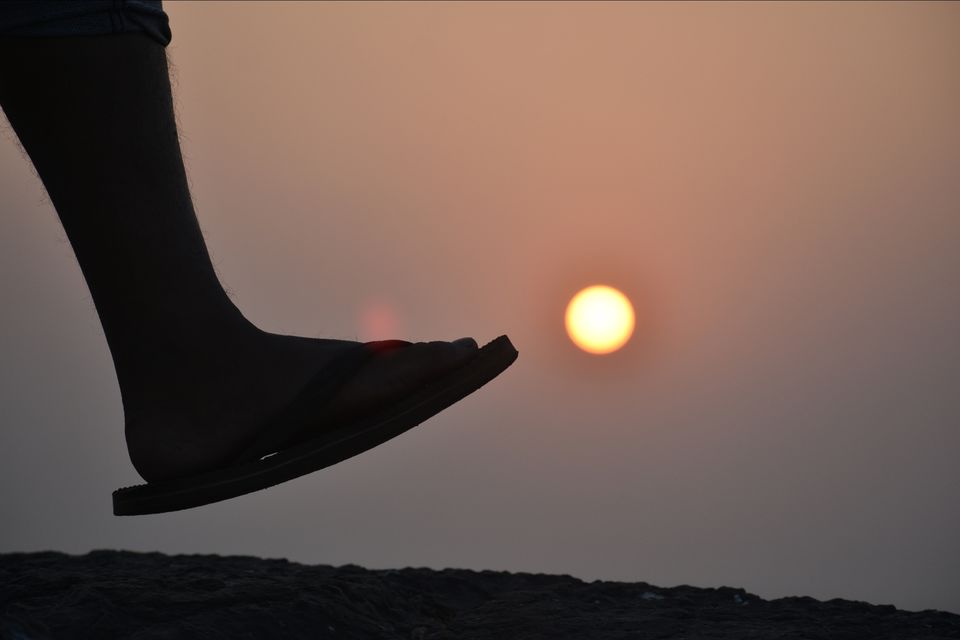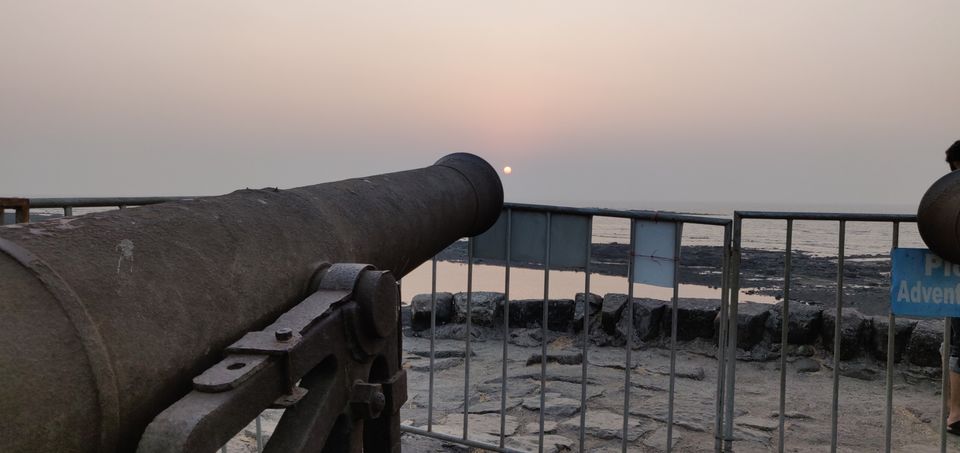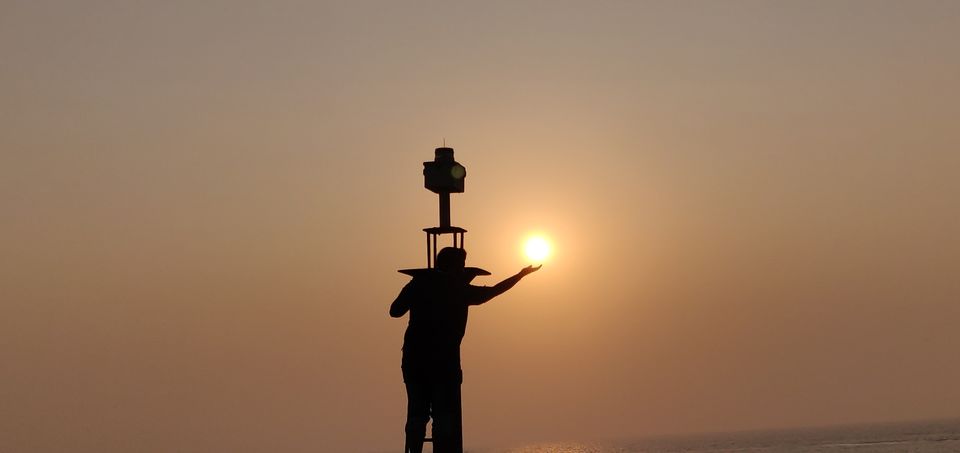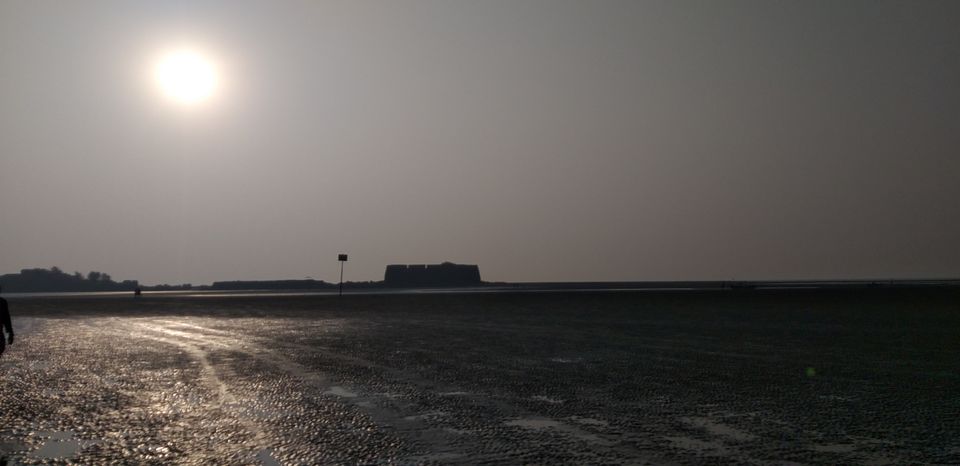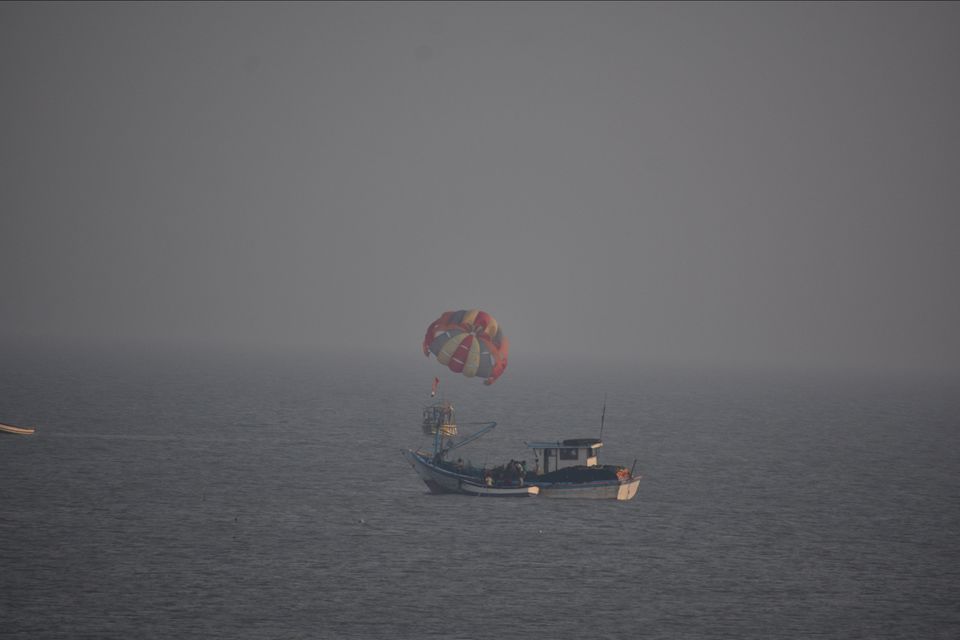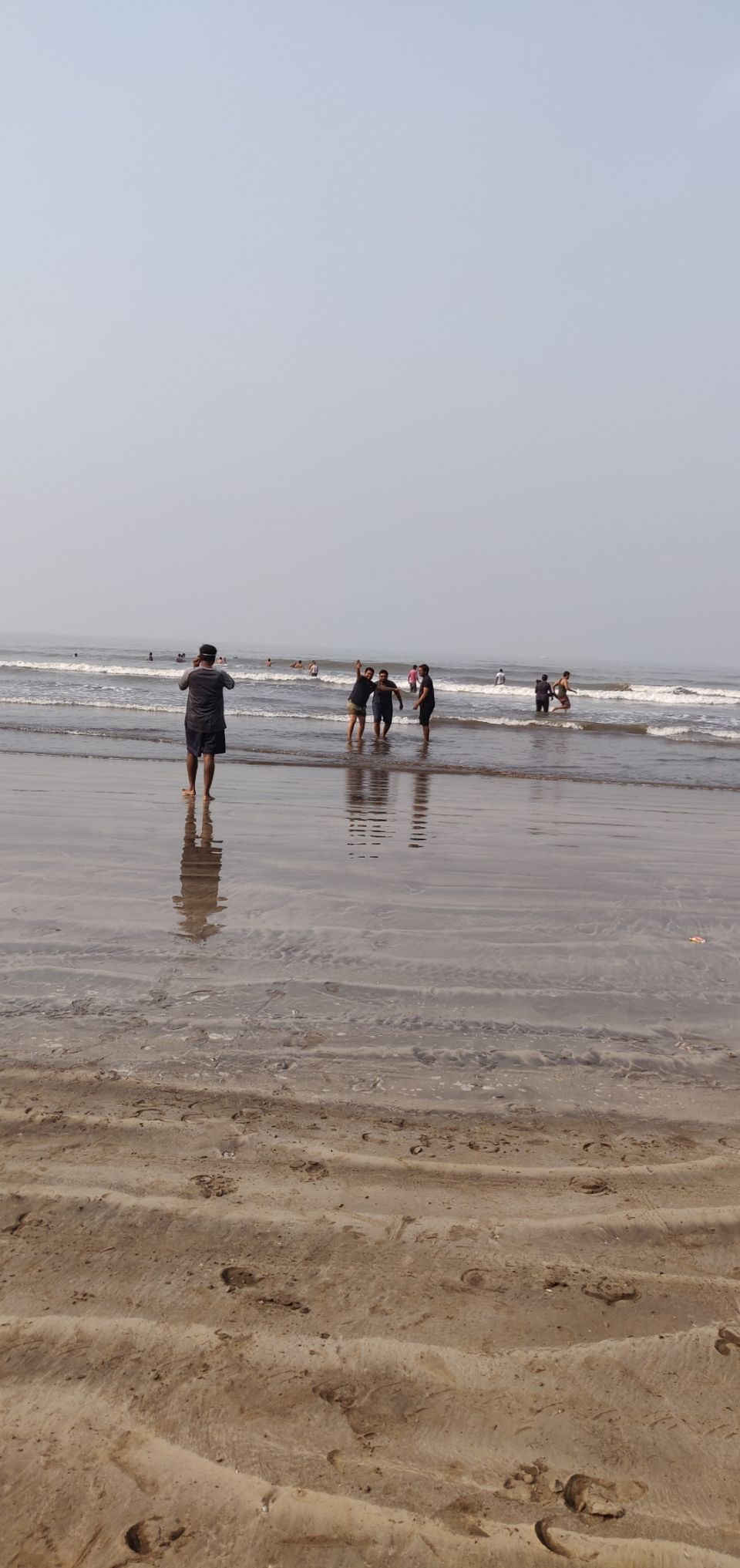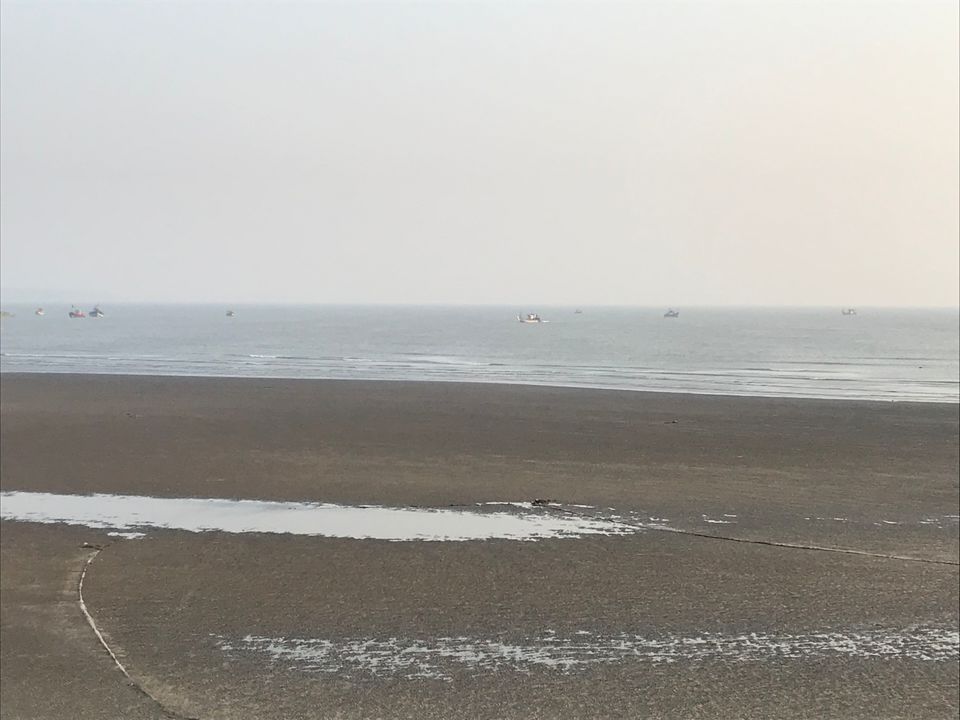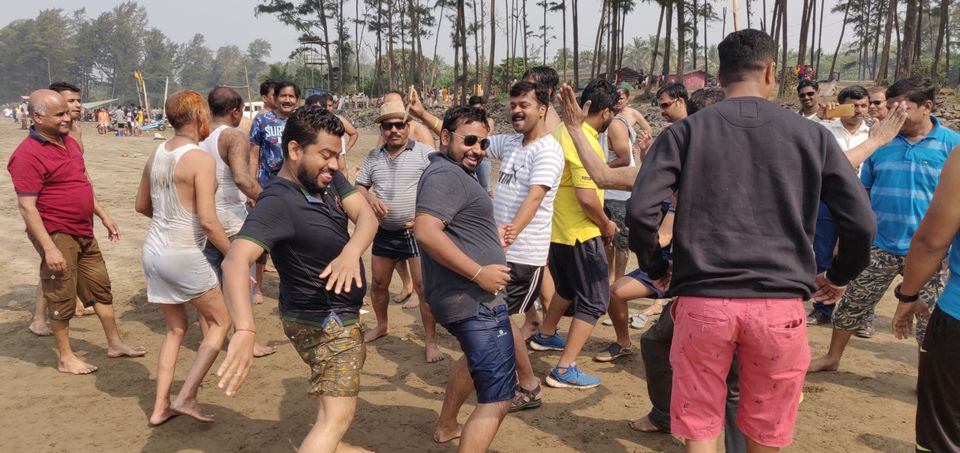 We woke up in morning and freshen up and took the breakfast pohe fresh and hot and tea provided by the resort. We took our football and left to beach a walkby. We went there and immediately submerged into the water. It was so fun. Interesting fact is that We ibserve no single stone in the sand of beach water and also steep is very less so that we able to went deep to where we hit with high tides directly. It is not the case in East side beaches which I used to. So I loved this feeling. We played with those hightides, we played football, water is so clean. We felt like we are in dream land. We found a gang of people aged but apoling sand getting into water and playing and come back. And then they setup a big zook system at the shore and they started dancing. They invited all of us and we went in their party and had some fun dance with them. Slowly remaining groups are started to join them. There are so many water games available. But we decided to spent this fun times then games. We can find these games everywhere but we can't find that much lively beach. We played until afternoon and the we back headed to resort and cleaned up and Freshnedup. Then took the lunch provided by resort. Ease nite in dinner and lunch they provided fish. You should have to tell before which wish you want. And after that we packed up and headed back to pune by stopping two three spots in the way by. We reached around 9PM and we said goodbye to each other and left.
That's how it ended. By the way resort name is ganeshan. They charged 1500 per person includes everything and they arranged one big room for all 7 of us. And in the resort you can play volleyball and shuttle.