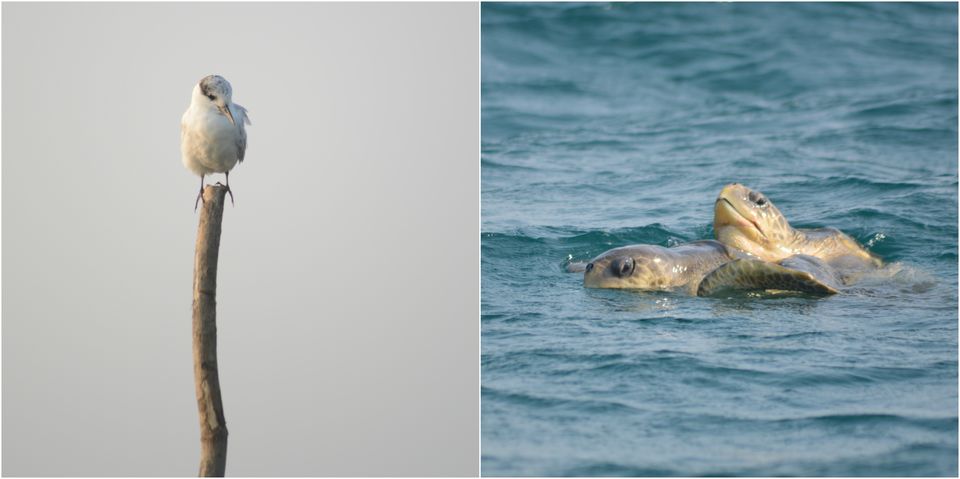 Our travels are fuelled by our imagination. We visit places that we have some idea about. That is why destinations such as Goa, Rajasthan, Kerala, Nepal and Thailand are popular. It is easier to decide on destinations that we can frame in our heads. But what if I tell you to imagine turtle mating. What comes to your mind?
Honestly, I had no idea that it can be something that I can see. After an overnight train ride from Rayagada (Odisha), I got off in Ganjam, a nondescript town. I walked two miles with my 15kg backpack to Rushikulya Beach. I was aimlessly wandering around the beach when I ran into Mr Ravindranath Sahu, who has been working on wildlife conservation in Odisha for the last 12 years. The travel gods must have been happy that day.
Why travel to Rushikulya
For travellers, scuba divers, snorkelers and marine biologists, turtles occupy a special place in their hearts. They go to great depths, literally, to find and observe these gracious creatures. Even in India, turtles occupy a prime spot on travel brochures of Andaman and Lakshadweep. But what if you could see them without having to go that far?
The waters around Rushikulya Beach turn into turtle territory from December to April as over 600,000 olive ridley turtles migrate from Sri Lanka to mate and nest. Olive ridley turtles are the smallest species of turtles and amongst the hardest to find due to their endangered status.
This is what makes Rushikulya special. Not only can you see these endangered turtles, but you can see them during three of their most important life cycles.
Rushikulya Beach Turtle Season
December and January: Turtle mating
February and March: Turtle nesting
April: Turtle hatching
Turtle Mating
In December and January, you can witness a very rarely seen phenomenon of turtle mating in the open sea. Travellers travel long distances to see it and yet only a fortunate few get to see it. Waters around Rushikulya Beach give you near hundred percent chance of seeing turtles mating in the open sea. On the hour-long boat tour, I saw as many as eight turtle mating.
Turtle Nesting
There is a special word for it in Spanish, Arribada ~ a mass nesting behaviour unique to the olive ridley and the Kemp's ridley sea turtle. So, in February and March, the Rushikulya Beach plays host to this rare phenomenon that brings over 600,000 female olive ridley turtles. Interestingly, females return to the very same beach from where they first hatched, to lay their eggs. Each female turtle lays an average 100 eggs.
Turtle Hatching
Of all the turtle species, only olive ridley babies hatch on their own. Female turtles leave the beach after laying eggs. Once hatched, the baby turtles are on their own. April brings an awe-inspiring sight of millions of baby turtles occupying the Rushikulya Beach trying to make their way into the sea. It has the romance as the wildebeest migration in Masai Mara or the march of the penguins.
How to visit
Rushikulya and its surrounding areas don't have proper tourist infrastructure. You won't find online tour booking or even accurate information on the internet. For tour bookings and accurate information, contact Ravindranath Sahu (+919437204384, ridley.ravi@gmail.com).
How to get here
By air: Bhubaneswar (142km) is the airport nearest to Rushikulya. There are direct flights to Bhubaneswar from most Indian metros.
By train: Ganjam (4km) is the closest railway station with direct trains from Bhubaneswar, Cuttack and Brahmapur.
By road: Private taxis can be hired from Bhubaneswar, Cuttack, Puri and Brahmapur.
Where to stay
There are no decent accommodation options around Rushikulya Beach. Brahmapur, 33km away, has better options. Hotel Shankar Bhavan (₹1,349 double), Hotel Bhubaneswari Classic (₹1,300 double) and Hotel City Palace (₹1,439 double) are some of the good hotels in Brahmapur.
You can also choose to visit Rushikulya Beach on a day trip from Bhubaneswar, Cuttack or Puri.
Mangalajodi Bird Sanctuary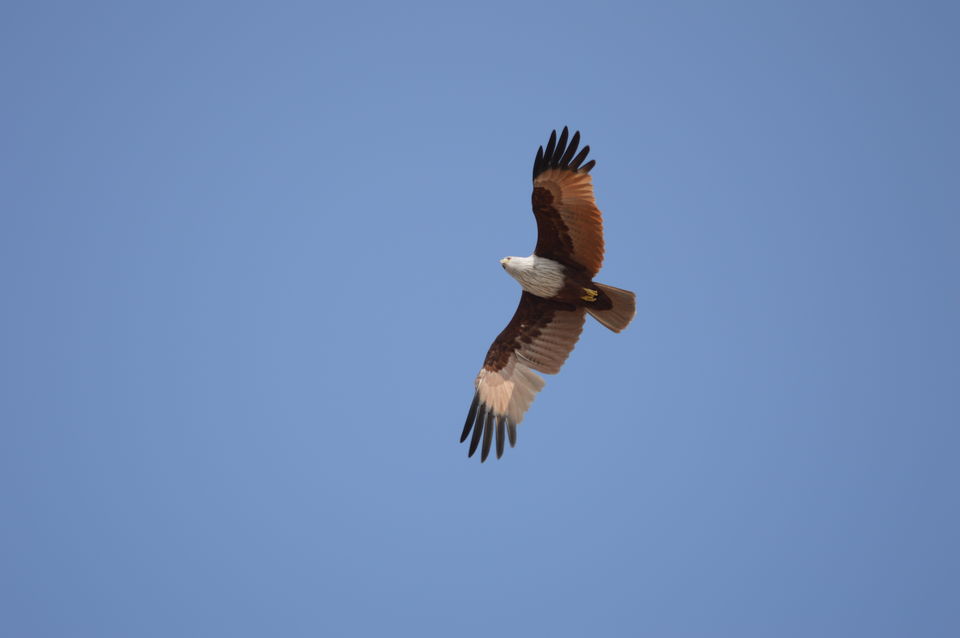 This little-visited corner of Odisha hides not one but two spectacular secrets. Once again, I must thank Ravindranath Sahu for introducing me to the Mangalajodi Bird Sanctuary. This bird sanctuary has a poetic past. Millions of birds used to migrate to this northwest part of Lake Chilika. Then, in the 80s, locals started hunting the birds for food and other purposes. That's when the numbers of both migratory, as well as endemic birds, dropped significantly.
In 1997, Nanda Kishore Bhujabal, a former poacher turned conservationist, decided to right the wrong. He held workshops to raise and spread awareness about the birds among the locals. He ran campaigns to prohibit bird hunting. He was even thrown in jails on multiple occasions. But ultimately he succeeded in returning this piece of paradise to its rightful owners, the birds. Today, the Mangalajodi Bird Sanctuary is heralded as a prime example of the wildlife protection project. And, it provides employment to locals who work as naturalists, bird specialists or boatmen.
Why travel to Mangalajodi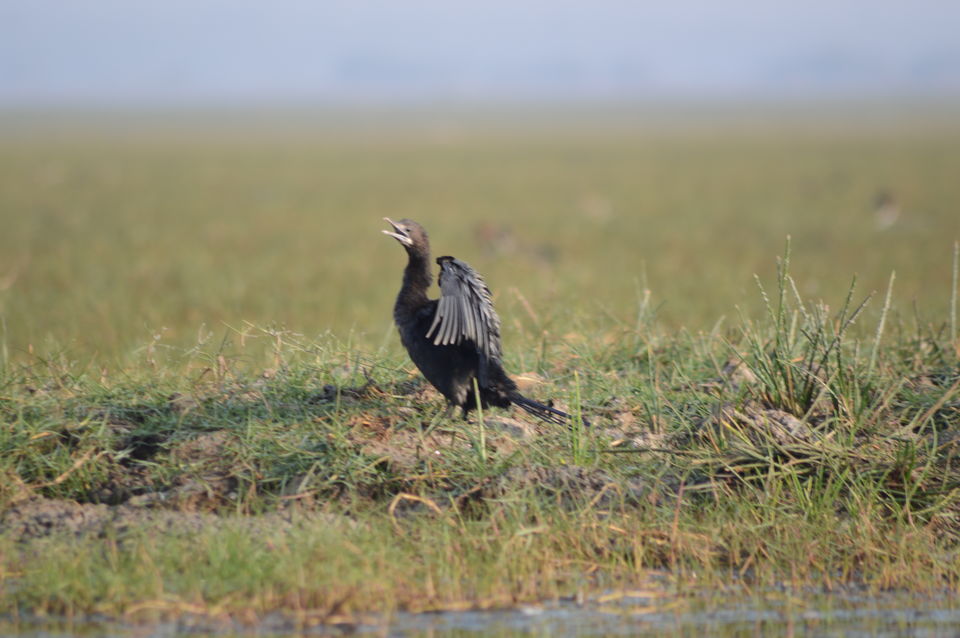 In winter, the Mangalajodi Bird Sanctuary plays host to over six millions birds of 150 different species including 40 resident species. Some come from as far as Russia, Mongolia and Iran. The brackish waters of Lake Chilika and the heavens above turn into a song and dance of feathered creatures of colour and curiosity. Some of the rare birds that can be seen here are the peregrine falcon, bluethroat, grey-headed lapwings, ruddy shelducks, whiskered terns, the Baillon's crakes, slaty-breasted rails and the greater painted snipes, among others.
The three-hour bird watching tour will take you deep into Chilika Lake and close to these birds. You will be accompanied by a naturalist guide and a boatman. The boats are like the shikaras of Dal Lake, and the naturalist guides have extensive knowledge about the birds. The boat tours run continuously from 7am to 5pm. Early morning tours increase your chances of spotting different species because bird activity is maximum around sunrise and sunset.
NOTE: Don't wear bright-coloured clothes or jackets since they drive the birds away, reducing your chances of spotting them.
How to get here
By air: Biju Patnaik International Airport in Bhubaneswar (71km) is the nearest airport with direct flights from most Indian metros.
By train: Muketashwar Railway Station (4km) is the closest railway station to the bird sanctuary with direct trains from Bhubaneswar, Cuttack and Brahmapur.
By road: Private taxis can be hired from Bhubaneswar, Cuttack, Puri and Brahmapur to visit the bird sanctuary.
Where to stay
You can stay at Madhu's homestay (+91-9777553283) which is 2km from the bird sanctuary. The rooms are clean and spacious with homely meals served as well.
Best time to go
November to February is the best time to spot different bird species at Mangalajodi Bird Sanctuary, while to see the olive ridley turtles at Rushikulya Beach, December to April is the ideal time to go.
Have you seen the olive ridleys in Odisha, or visited the avian paradise that is Mangalajodi Bird Sanctuary? Share your thoughts and experiences with us in the comment section below, or write your own travelogue to share with the world. And subscribe to Tripoto's Youtube channel for stunning videos.