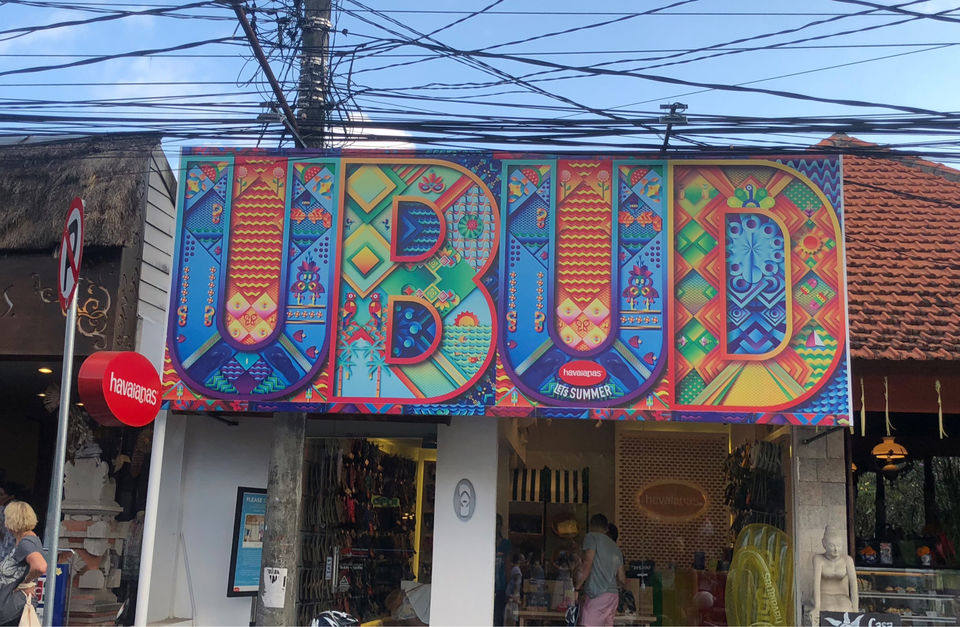 If you are not much of a party animal and you want to explore the culture of Bali then Ubud is the place for you. Ubud is a little towards the north side and from Ubud you can visit many temples that are located in the heart of Bali. While in Ubud there are many things you can do. Here is how I spent my time in Ubud:
After spending one and a half day near Kuta and exploring places south of Bali we drove towards Ubud and in an hour or so we reached our destination. We had pre-booked the hotel; it was just a few steps away from sacred monkey forest and a few meters away from Ubud Market. We were exhausted as we were up since 4 am and so we just went to a cafe nearby, ate dinner and retired to our comfortable beds.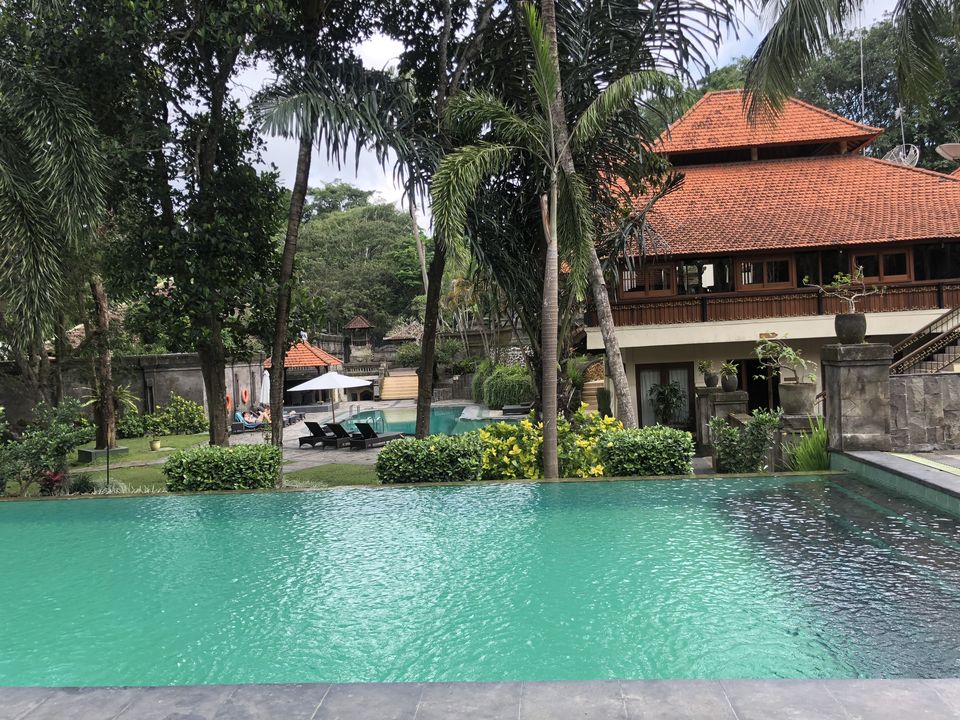 We had asked our Hotel staff for scooters beforehand and we got it for IDR 70k to explore Ubud on our own. The first place we visited was the picture perfect location of Tegallalang Rice Terrace which was around 10 km from Ubud. We chose to go there early in the morning as the light is perfect for clicking pictures. There are many children asking for money but if you are from India you will not find that odd. A local lady doing her household chores asked me to click her and I humbly refused but she insisted so I did click her. Funnily enough she then asked me for money which unfortunately at that time I didn't have so she scolded us for clicking her picture which she insisted upon. It was funny.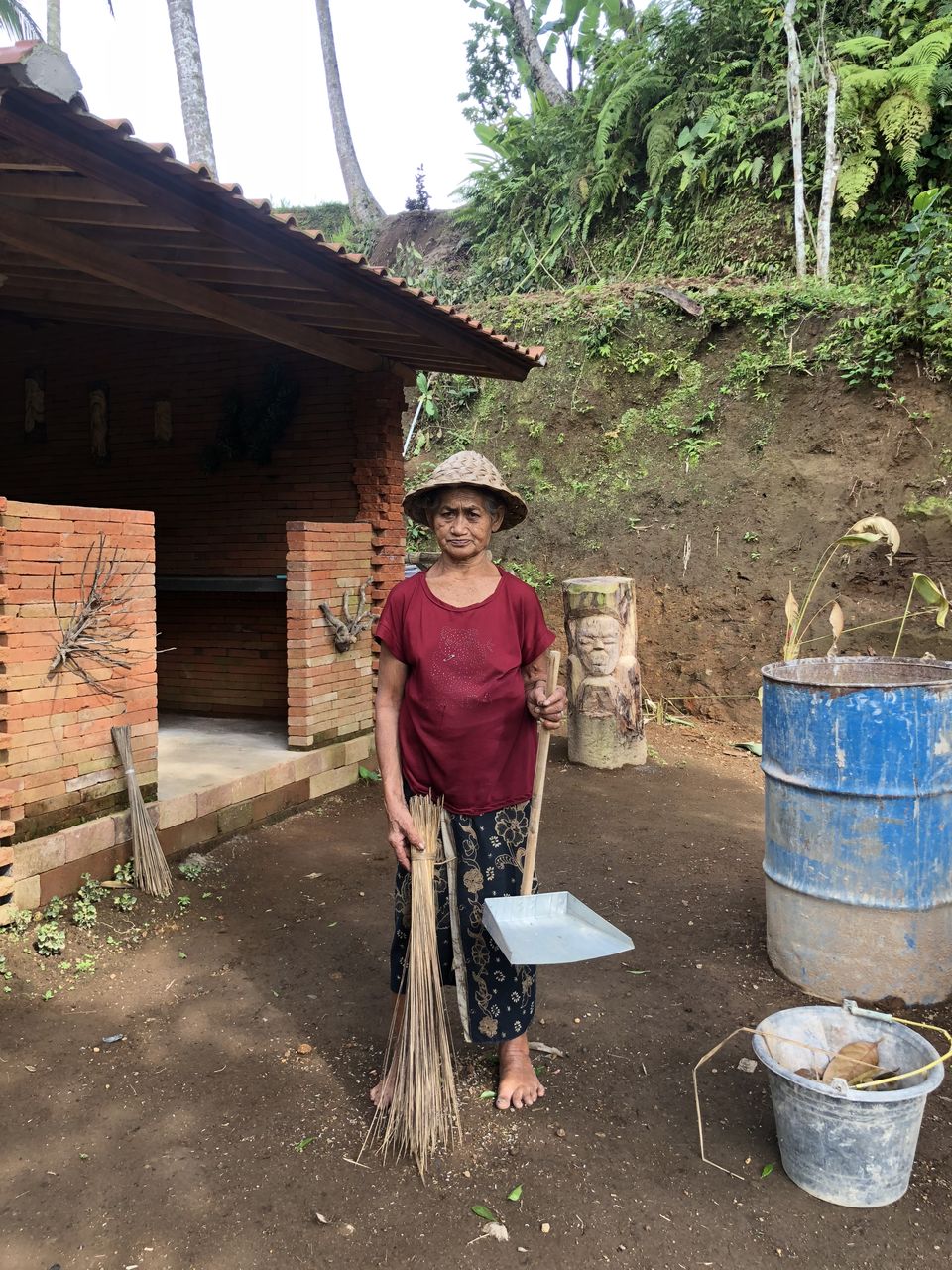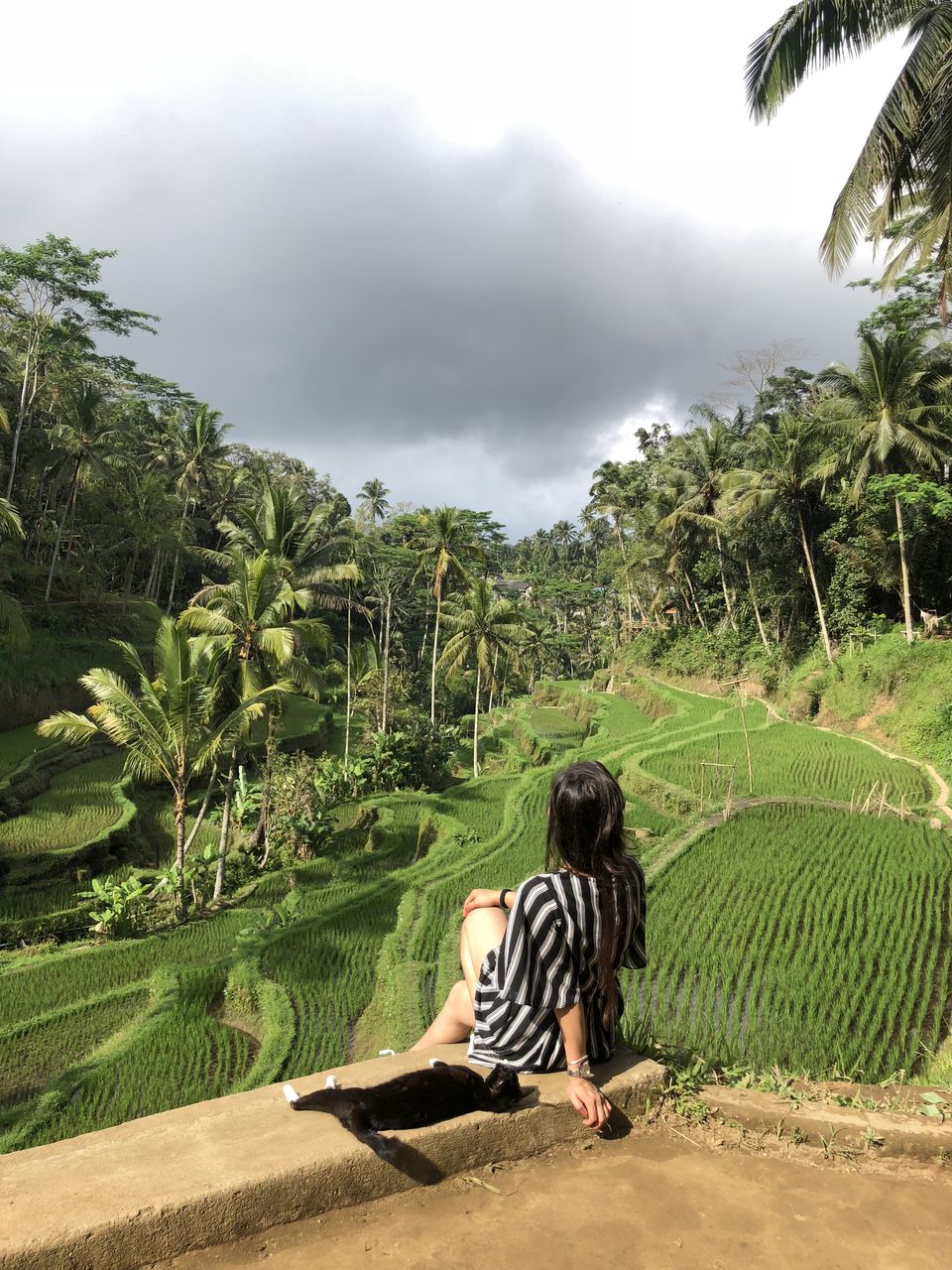 Pura in Balinese means Temple and Tirta are water-type temples so Pura Tirta Empul is a holy spring water temple around 6 km from the Tegallalang Rice Terrace and is famous for its Hindu ritual purification bath. There were 2 pools with 30 showers and many fish in the holy water. We had to wear traditional attire to bathe in the pool. I saw people go to the showers and collect water in small containers just like we collect Gangajal. Like most of Balinese temples, tourists were not allowed to go inside and pray at the main complex. There was a market outside the temple complex where I got lost and had to wait for my friends in the parking lot.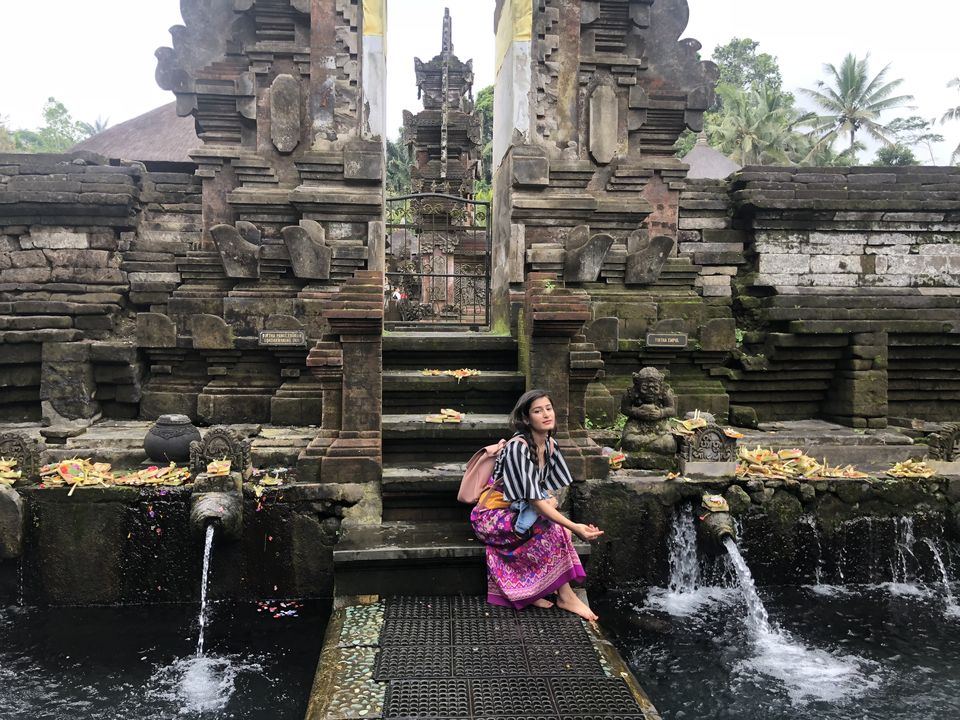 We came back at noon, had our lunch at Warung Semesta which we did not search for (as we neither had any local SIM or network) but the food was really delicious especially the refreshing fruit drinks. I found the cost to be appropriate and it was all organic and nature friendly. So do visit there and do your bit for the environment.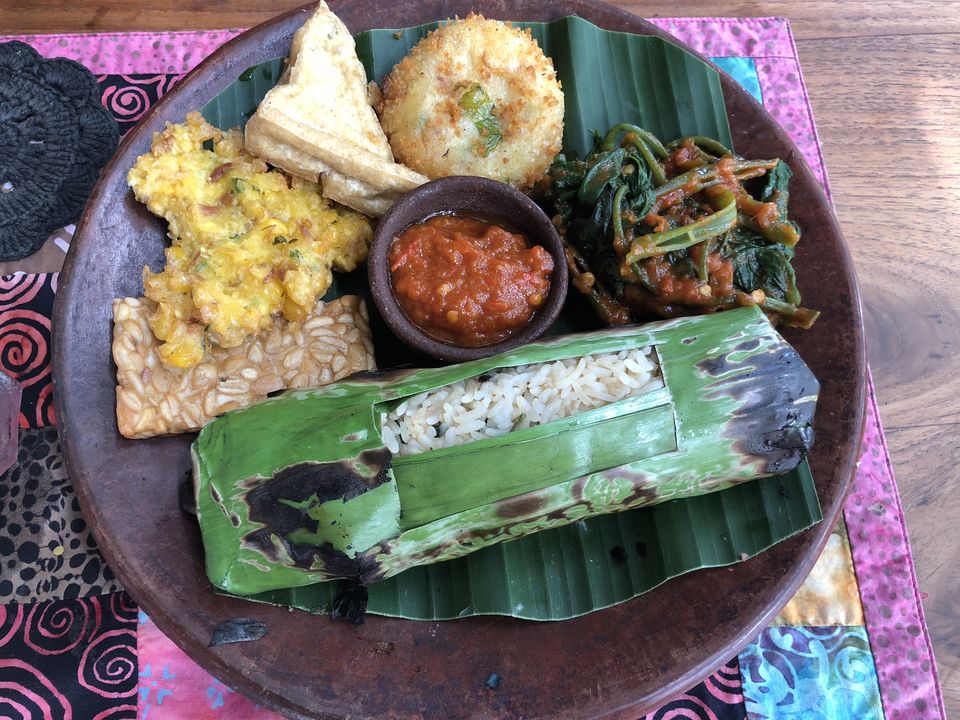 A full stomach is a happy me. After lunch we visited the much talked about Sacred Monkey forest. As the name suggests we only found monkeys there going about doing their business. Entry ticket was IDR 50k and as I am from Shimla I see monekys creating ruckus every day, so I found trip to the forest a bit overrated and un-necessary. I would not recommend going there.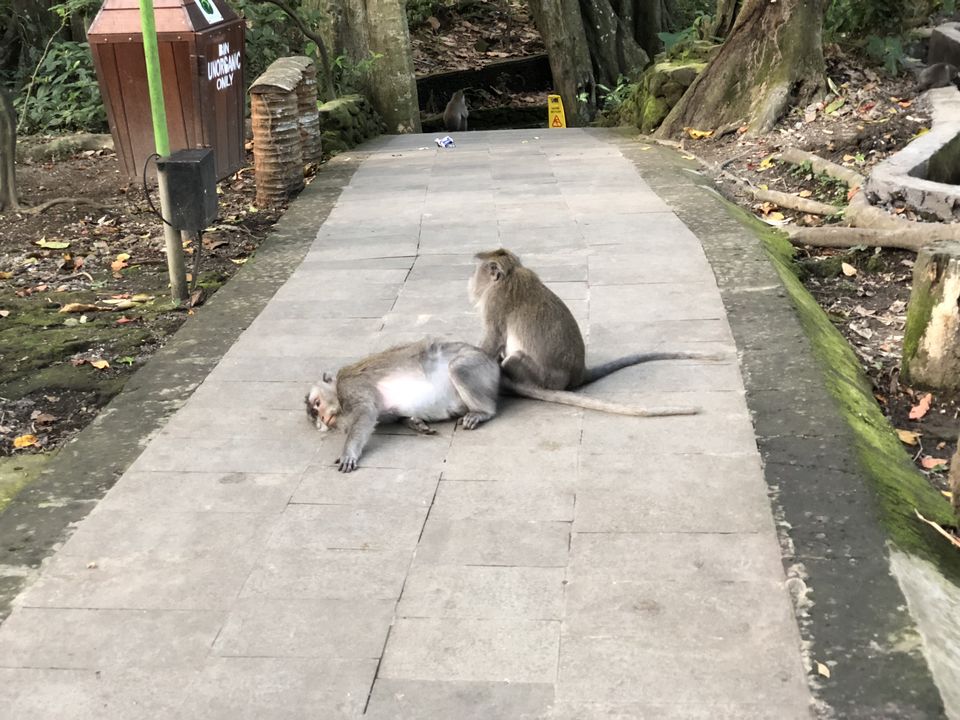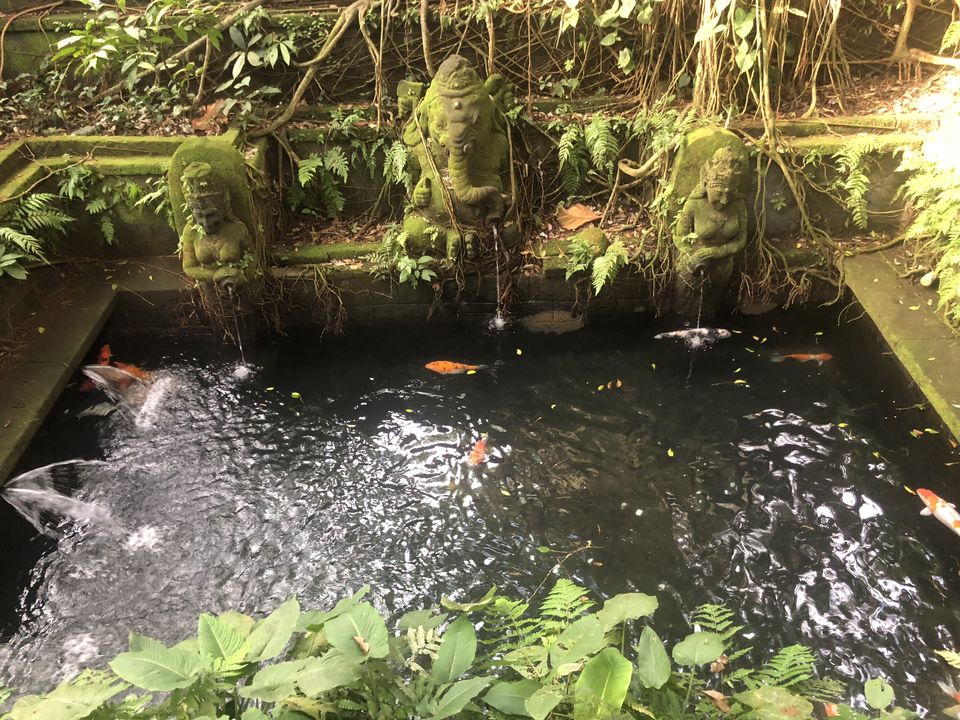 As the previous day was so hectic we decided to take it slow and rent a cab for our day tour to Pura Ulun Danu Beratan Temple, a major Shaivite water temple which was 40 km from Ubud. This was a lake-side temple at a height of 1200 m from sea level and the road to this temple was very beautiful. There was a nip in the air but the temple was very picturesque. We clicked as many pictures we could and did some shopping.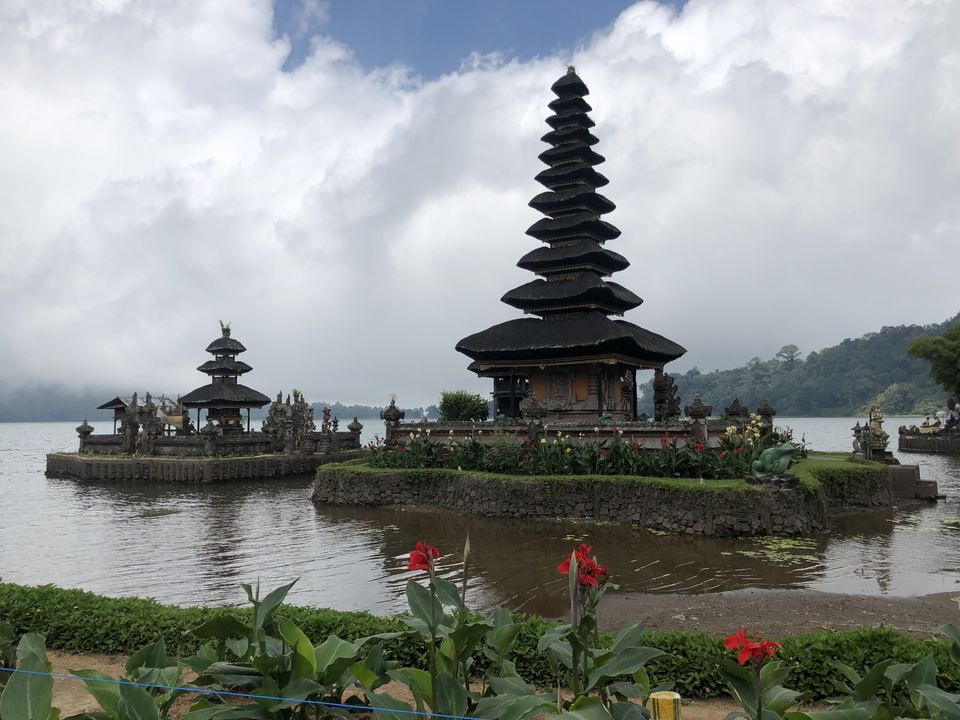 Next we halted for Luwak Coffee and had a tour of the coffee plantation where we saw how a pineapple, cocoa, arabica coffee, jack fruit etc. are grown. We tasted the local luwak coffee, had other complementary different kinds of tea and headed back to Ubud.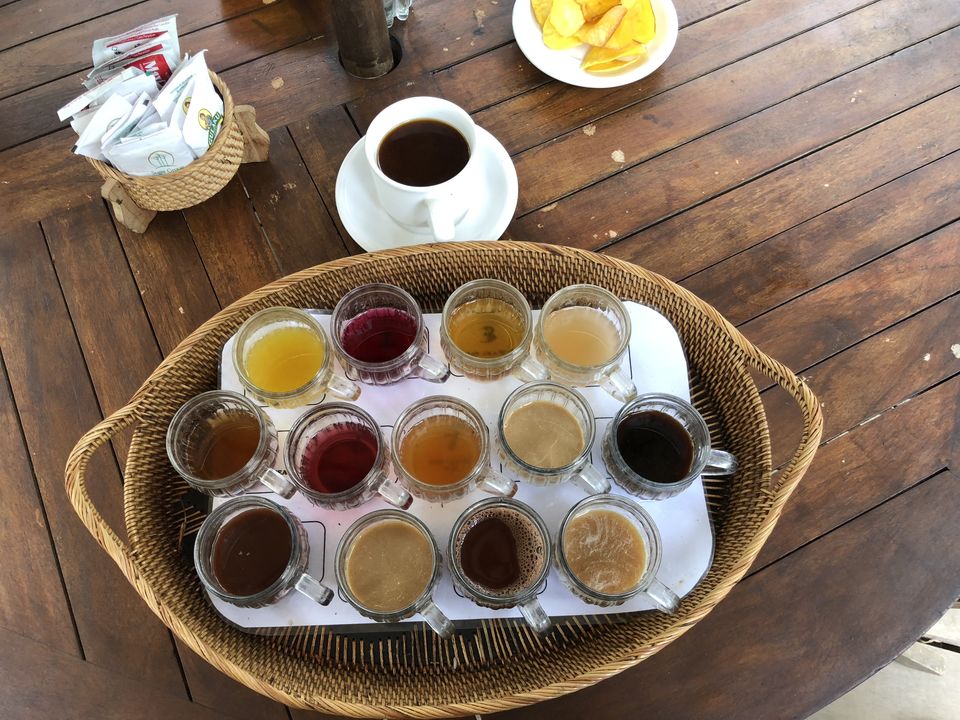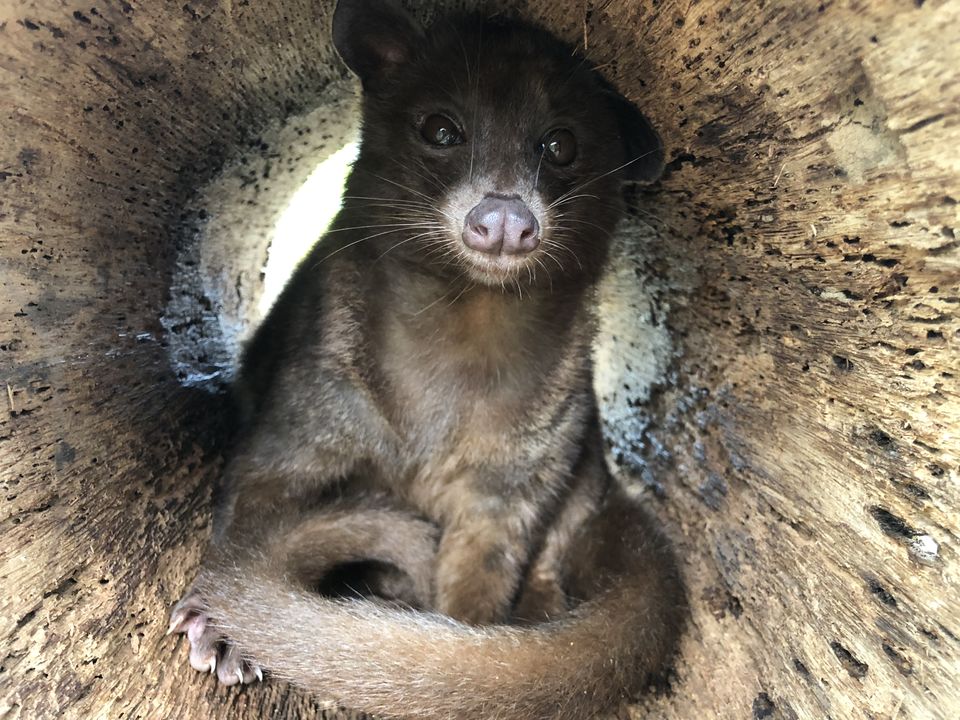 We had explored all we could in two days and the last thing remaining on our list was shopping in Bali. We arrived late in the evening around 5:30 pm in the Ubud Art market which was a huge market with people selling handmade art and craft items fit for souvenirs. We bought many items and the famous Bali bag for people back home. There was a lot of haggling involved and the price was always three times more than the actual one.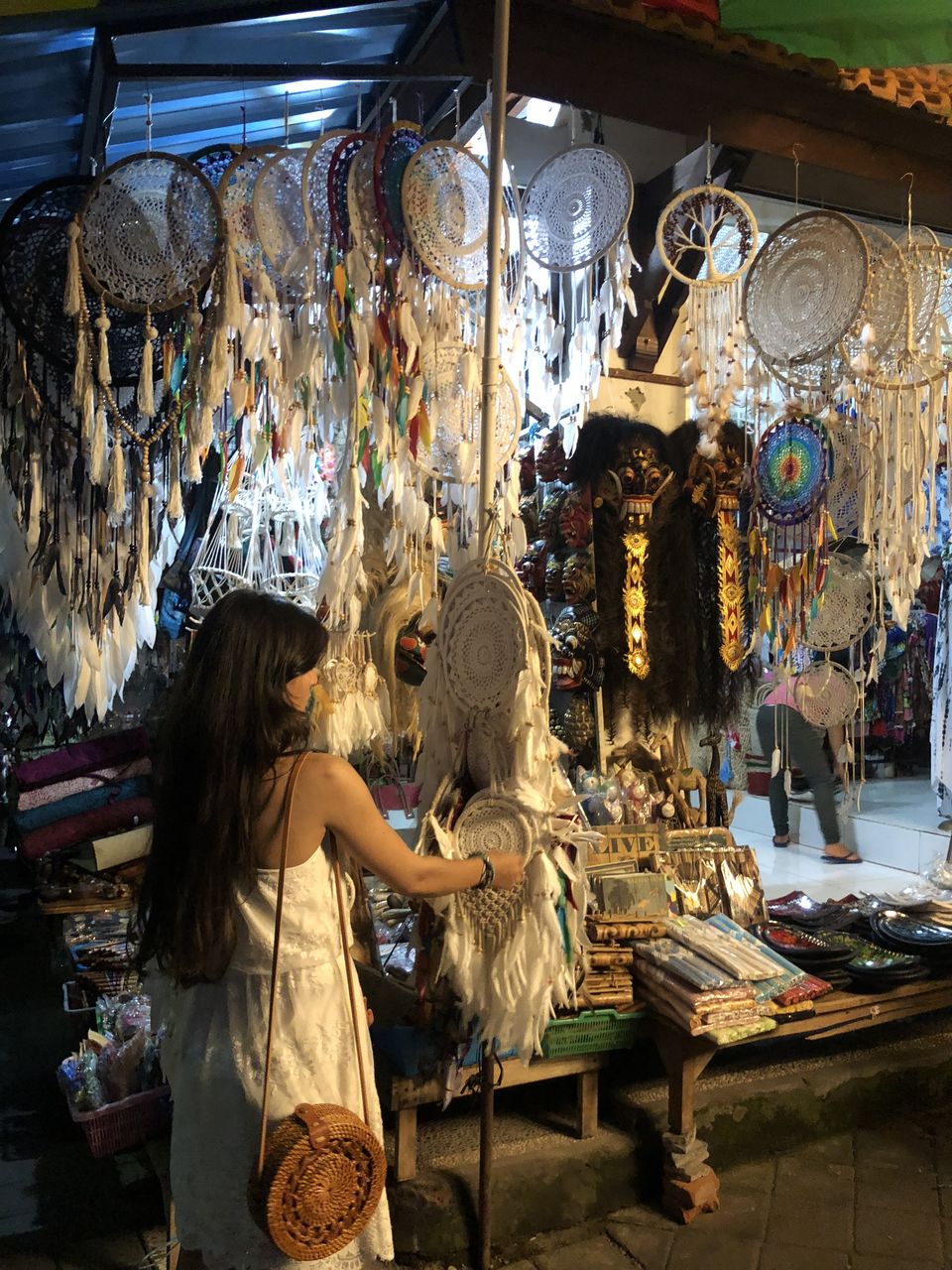 What I missed
This is how I spent my time in Ubud. I sure missed many other amazing places which I would love to visit next time I am there, like Tegenungan waterfall, Goa Gajah, Tirta Ganga etc. 
Thanks for reading. Happy travelling!