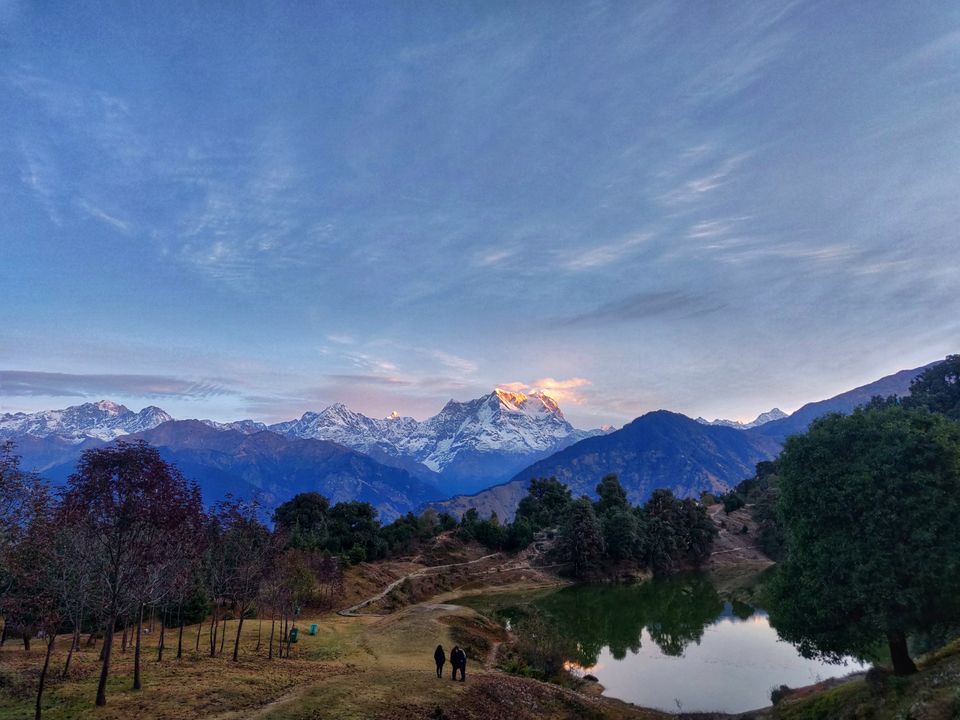 • Dehradun— Deoriatal
11th April, 2019
Election day at Uttarakhand.. Four friends bored as hell at their respective homes. Two of the friends' fathers have their duty in election.. I receive a call from one of my friend, "I'm bored as hell, let's go somewhere."
This was enough for us to pump up our moods.. 😁 In the meantime our fathers brought back their sleeping bags for election well in time..
Next morning, 5:30 AM we were on our way! Deoriatal calling..😍
Never ever have we woken up so early except when we have some places to go..😍
So here it is! Our best trip ever.. Deoriatal and Chopta..
Let pictures tell the story..😁
Itinerary: Dehradun — Deoriatal — Chopta — Tungnath — Ukhimath — Dehradun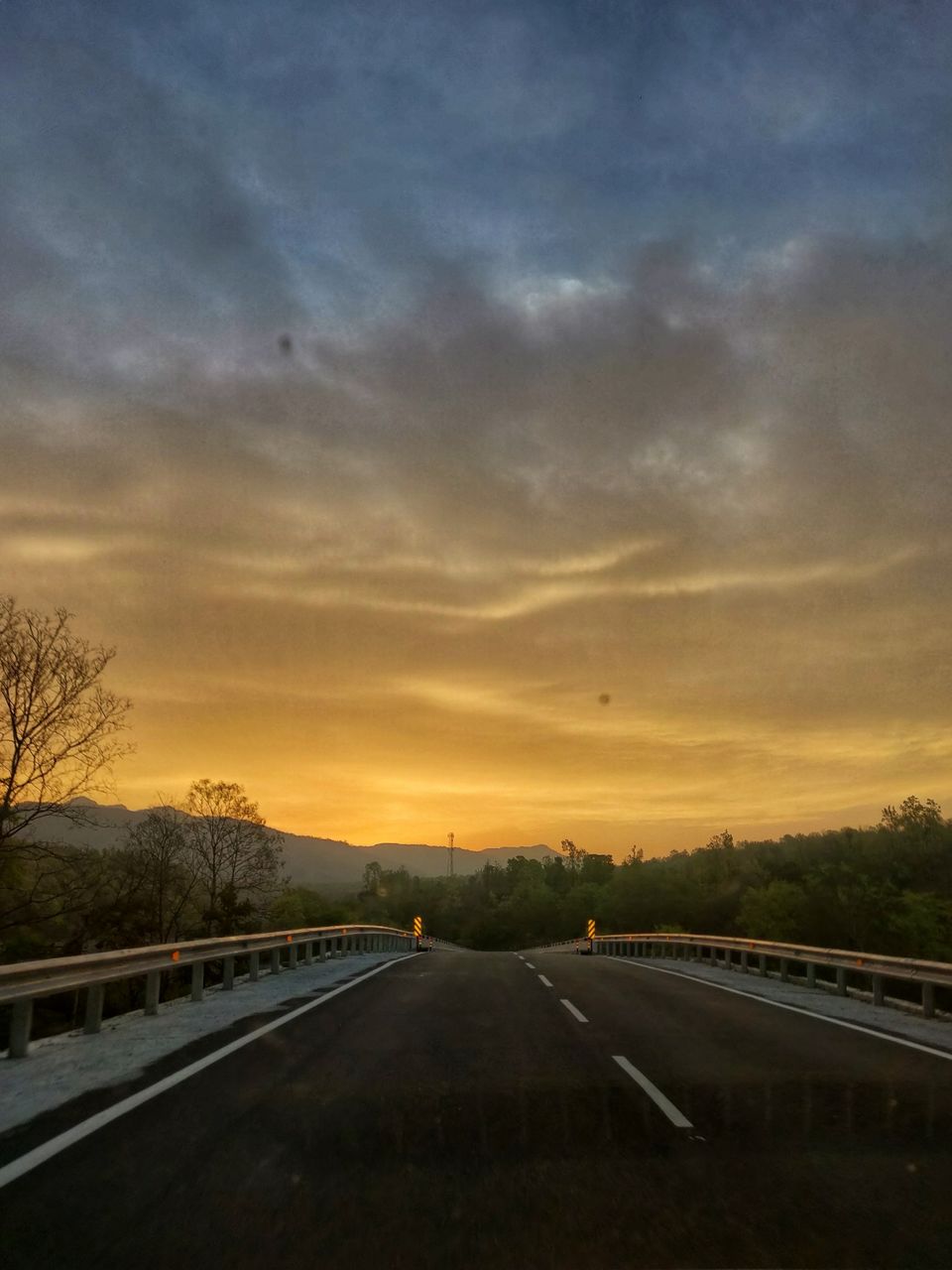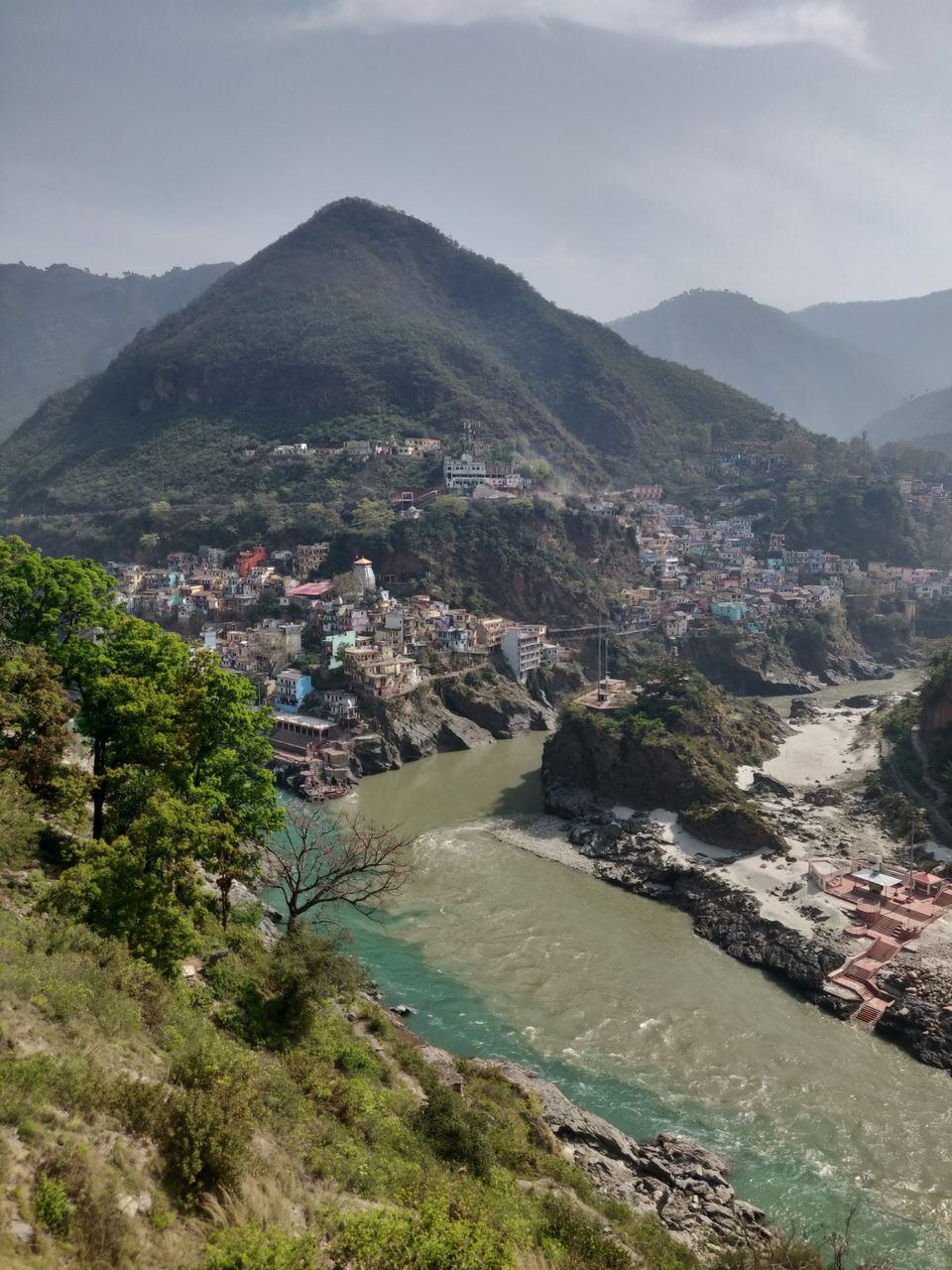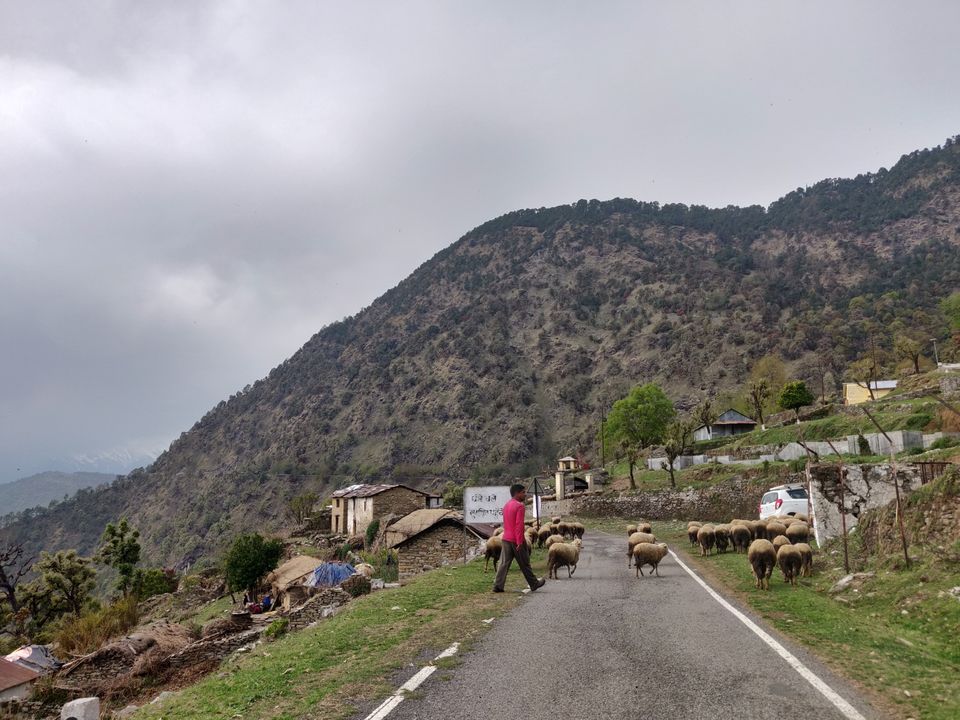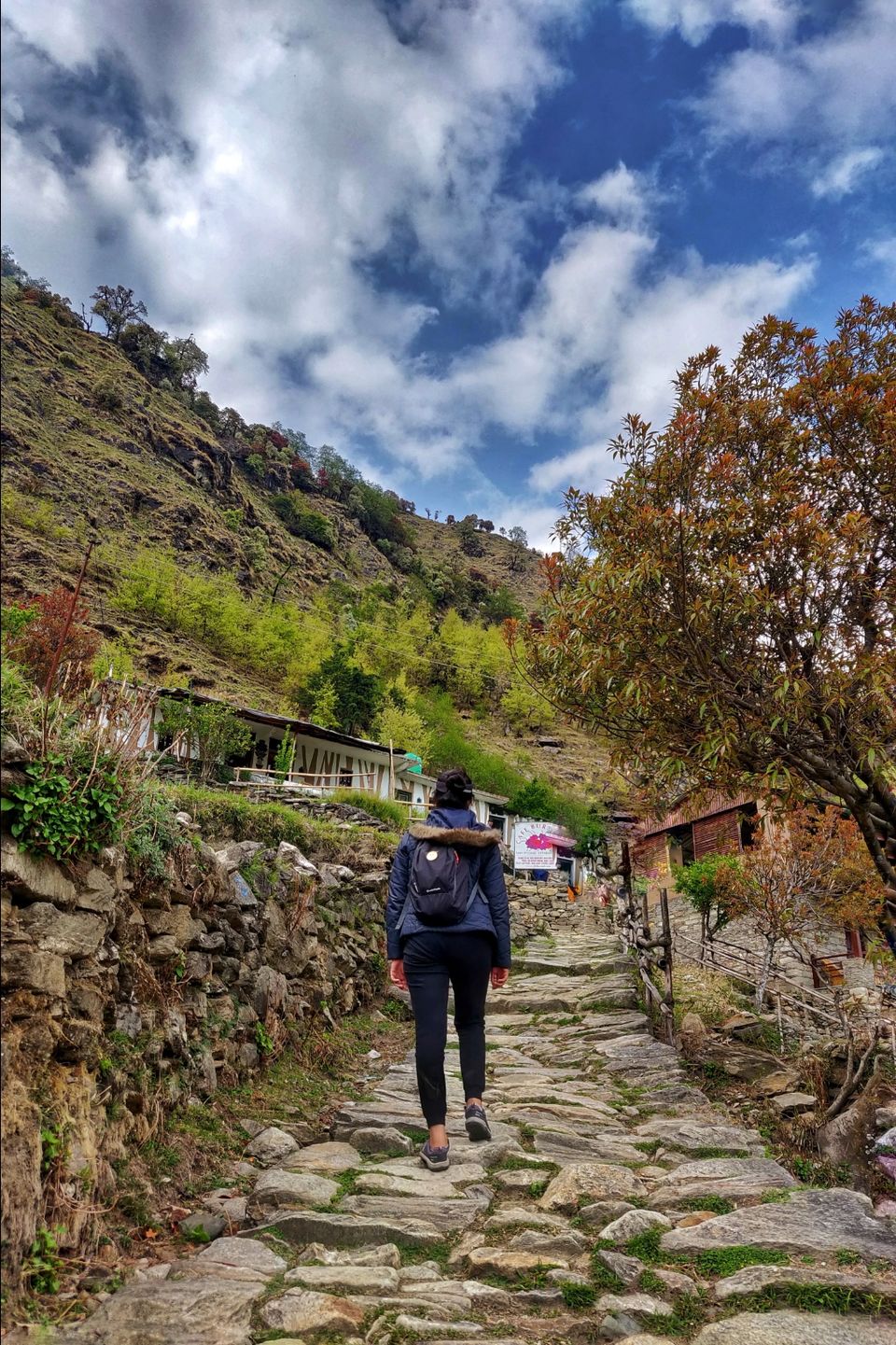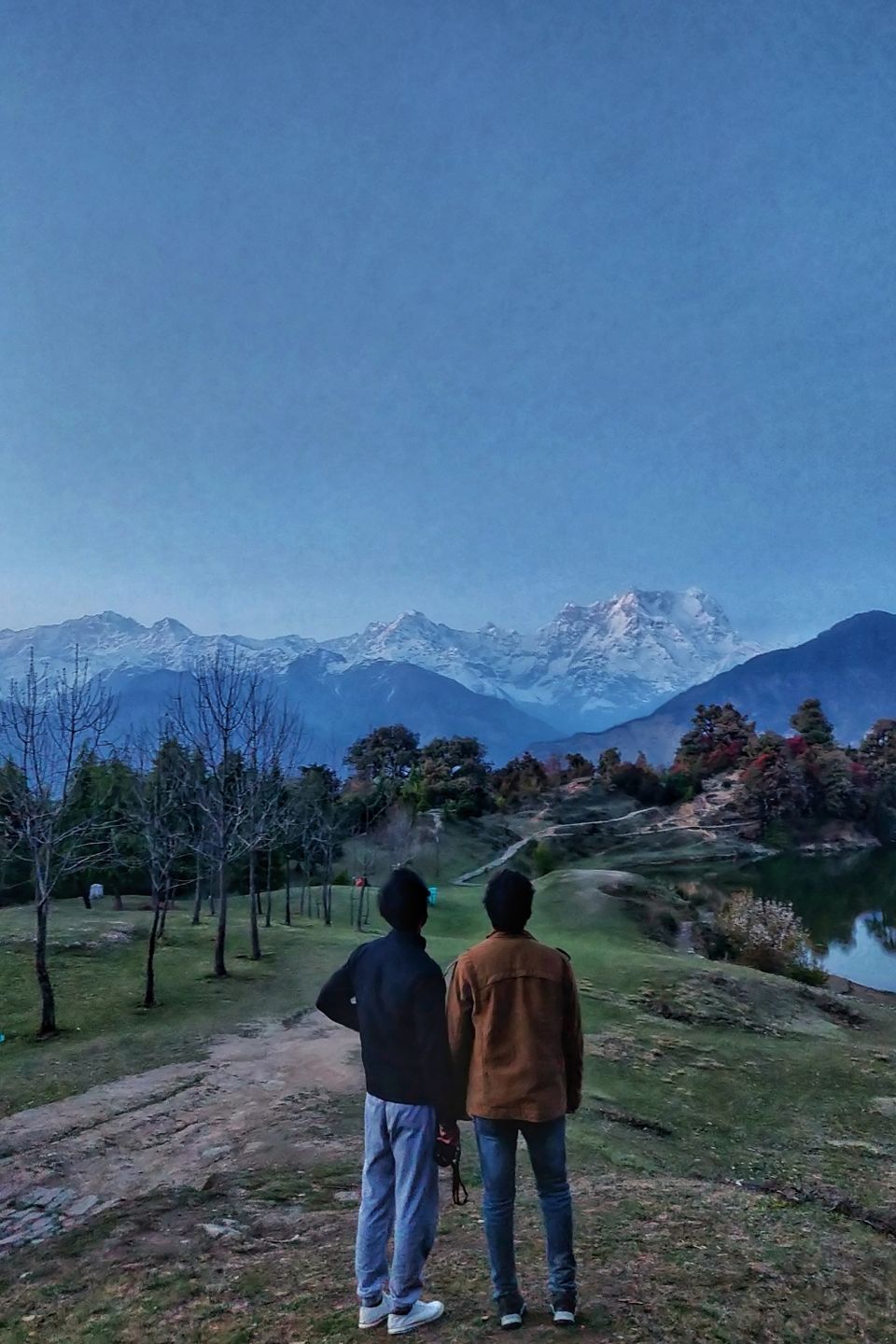 • Deoriatal — Chopta —Tungnath — Ukhimath
Woke up super early again, just to watch the sunrise from the lake side..😍 I must tell you, it was worth loosing sleep..✨
After watching this beauty, we went back to the camps. Oh! I forgot to mention that we had camped at Deoriatal.. Not exactly beside the lake, but a bit before the stairs lead us downstairs towards the lake.. 2 minutes walk away..
We had our breakfast and prepared for our descent as Chopta awaited us..😍
P.S: Don't forget to miss the beauty all around while ascending or descending from the lake..😍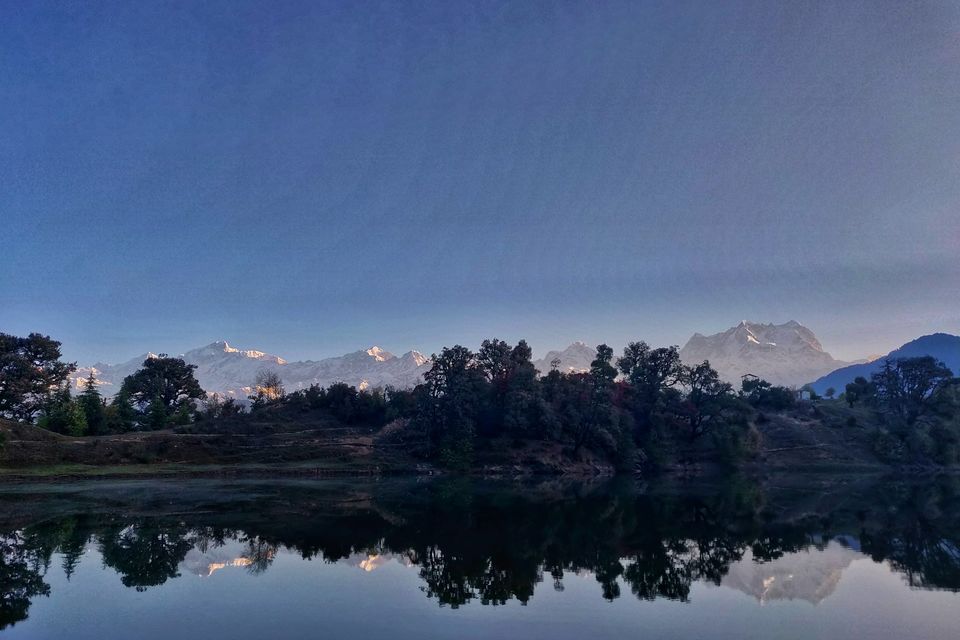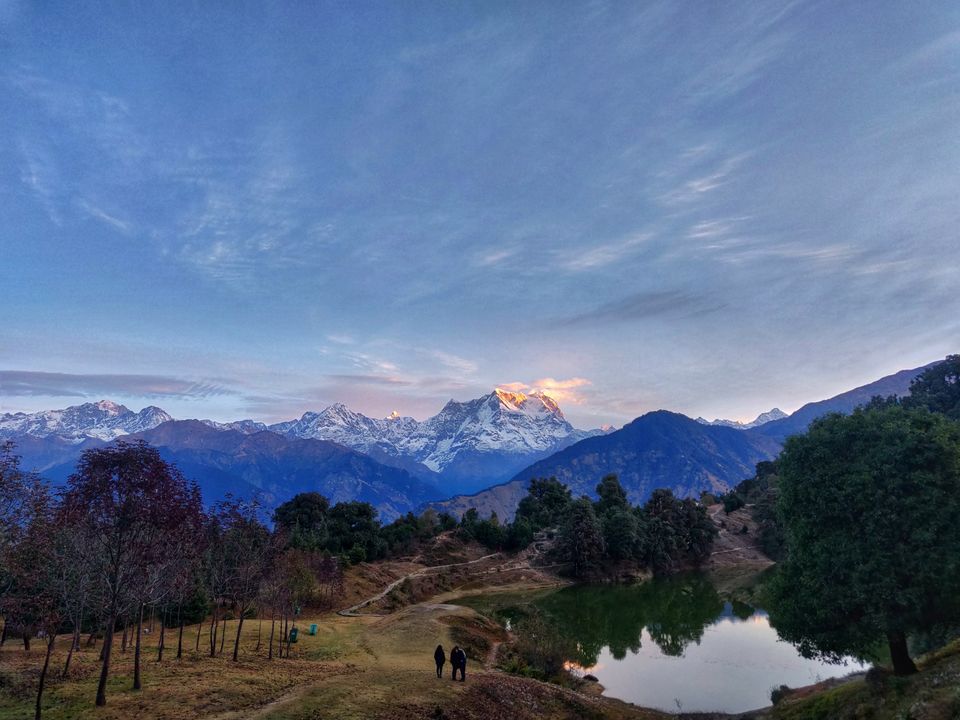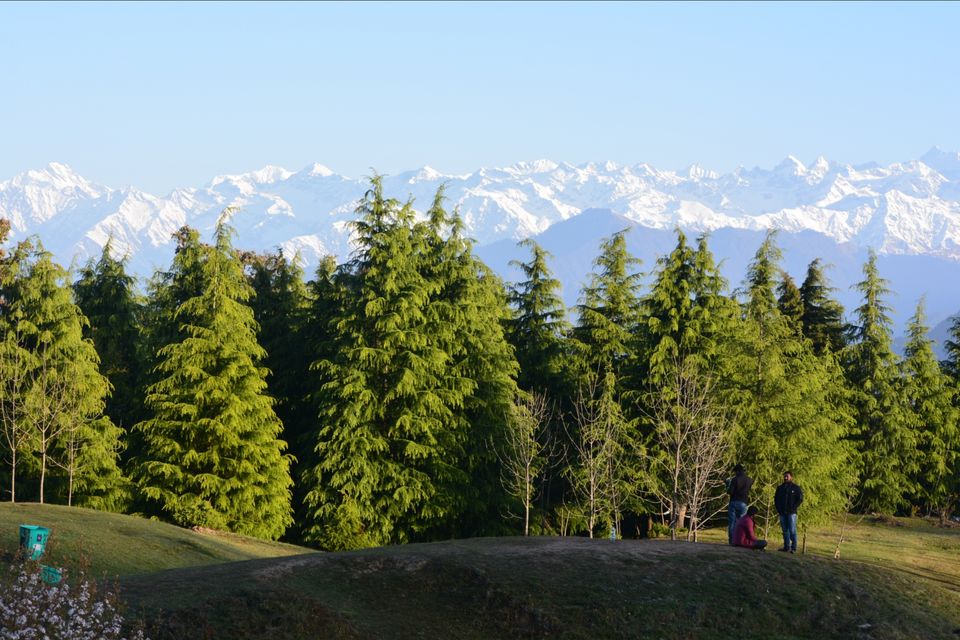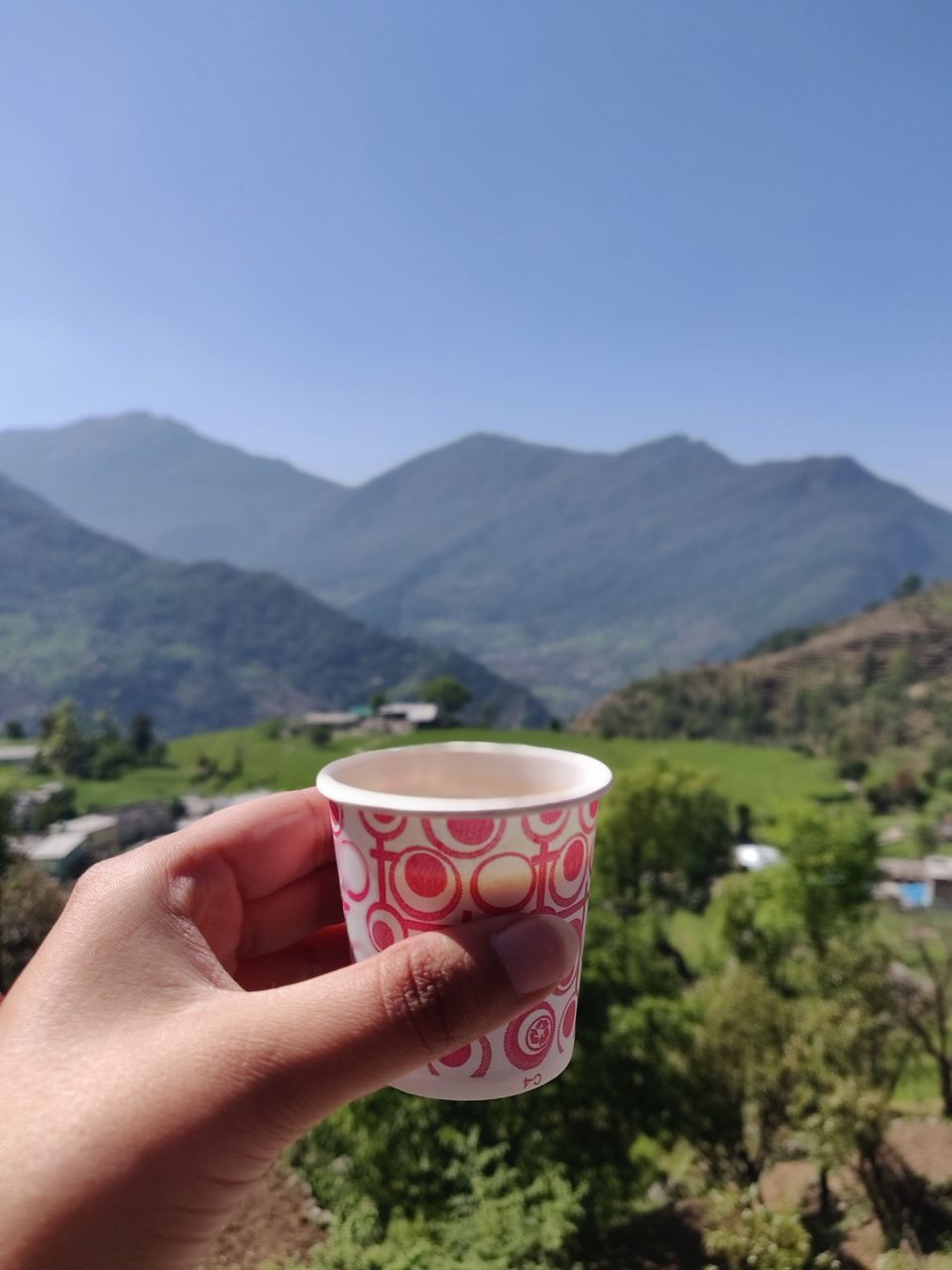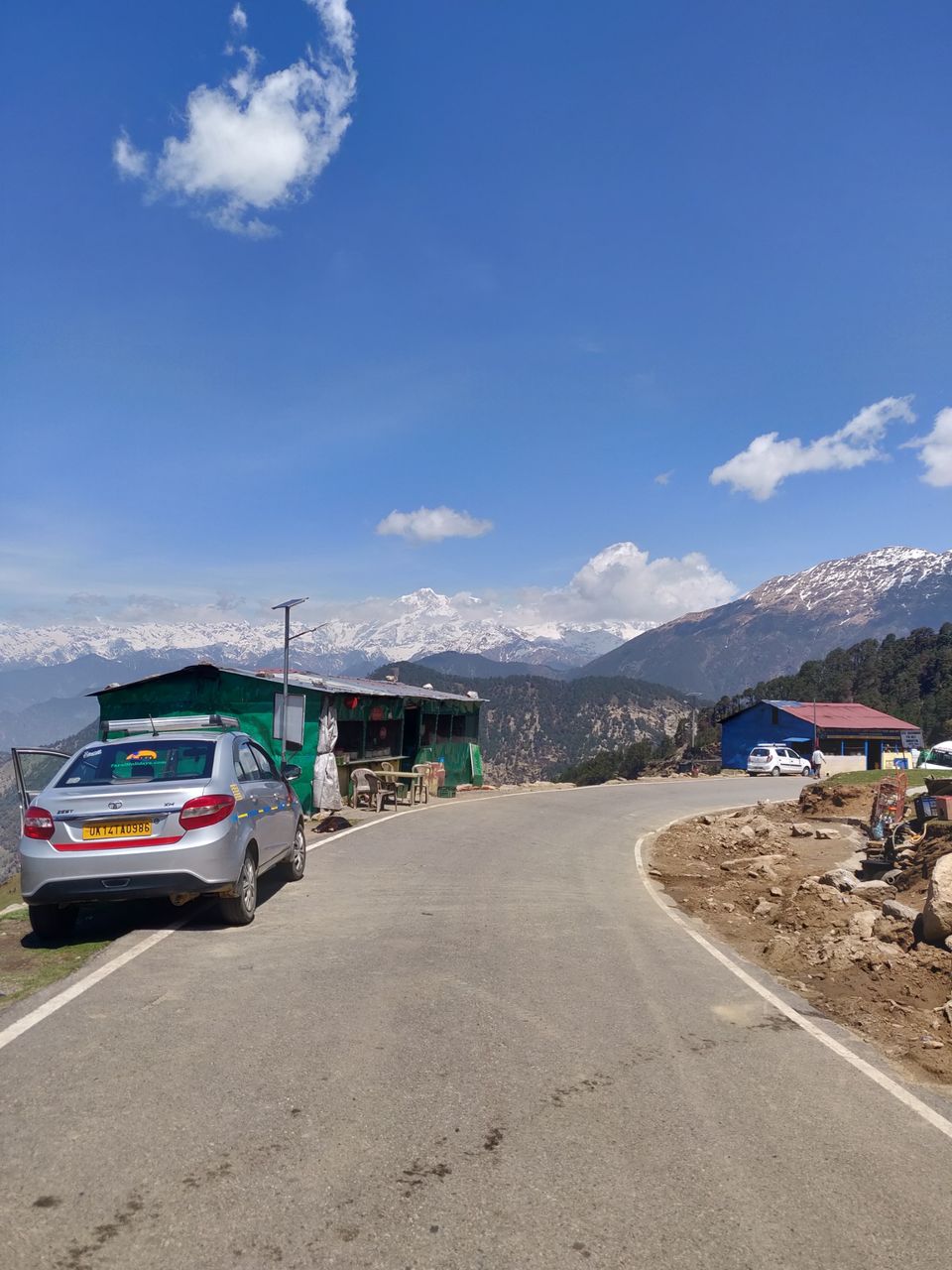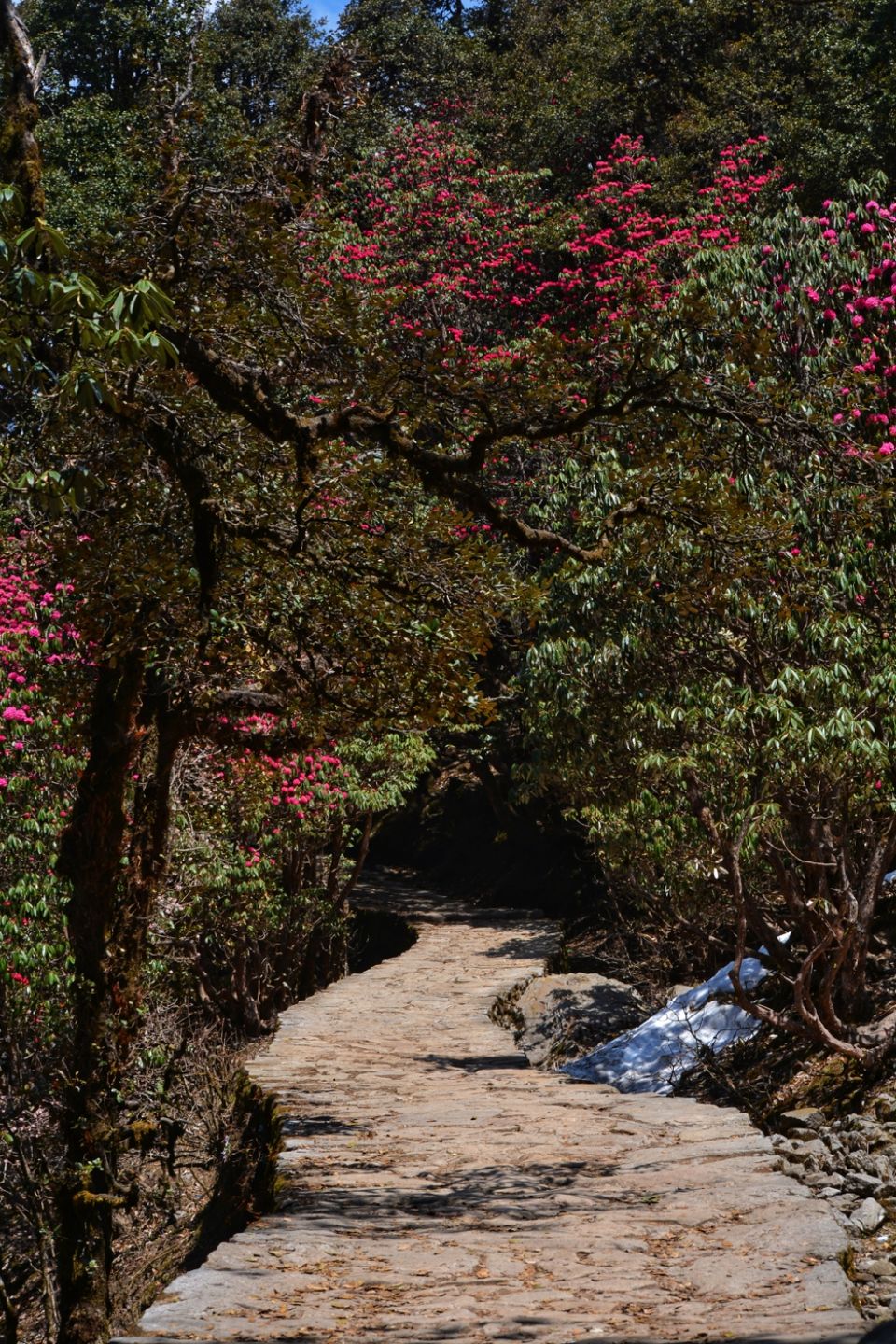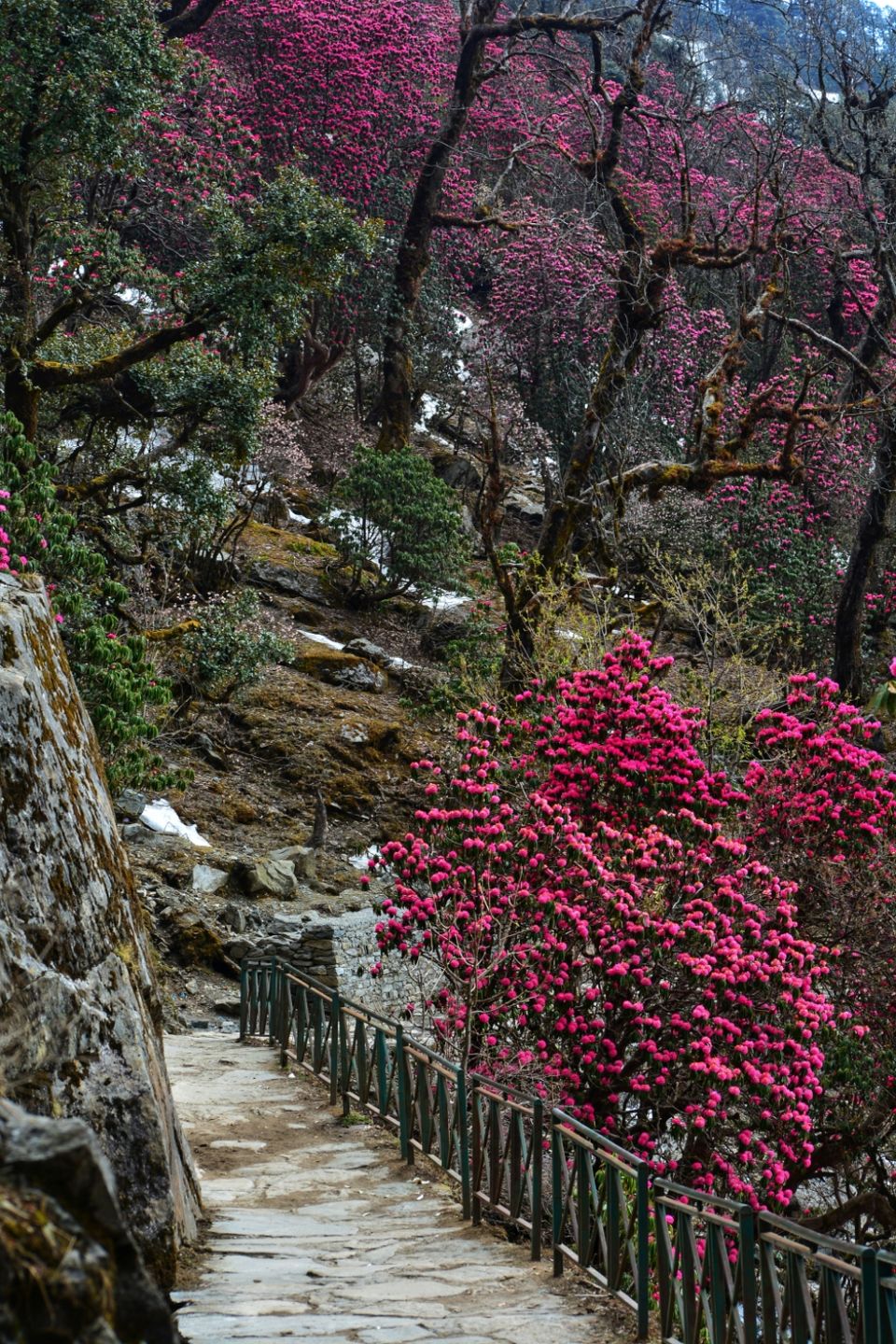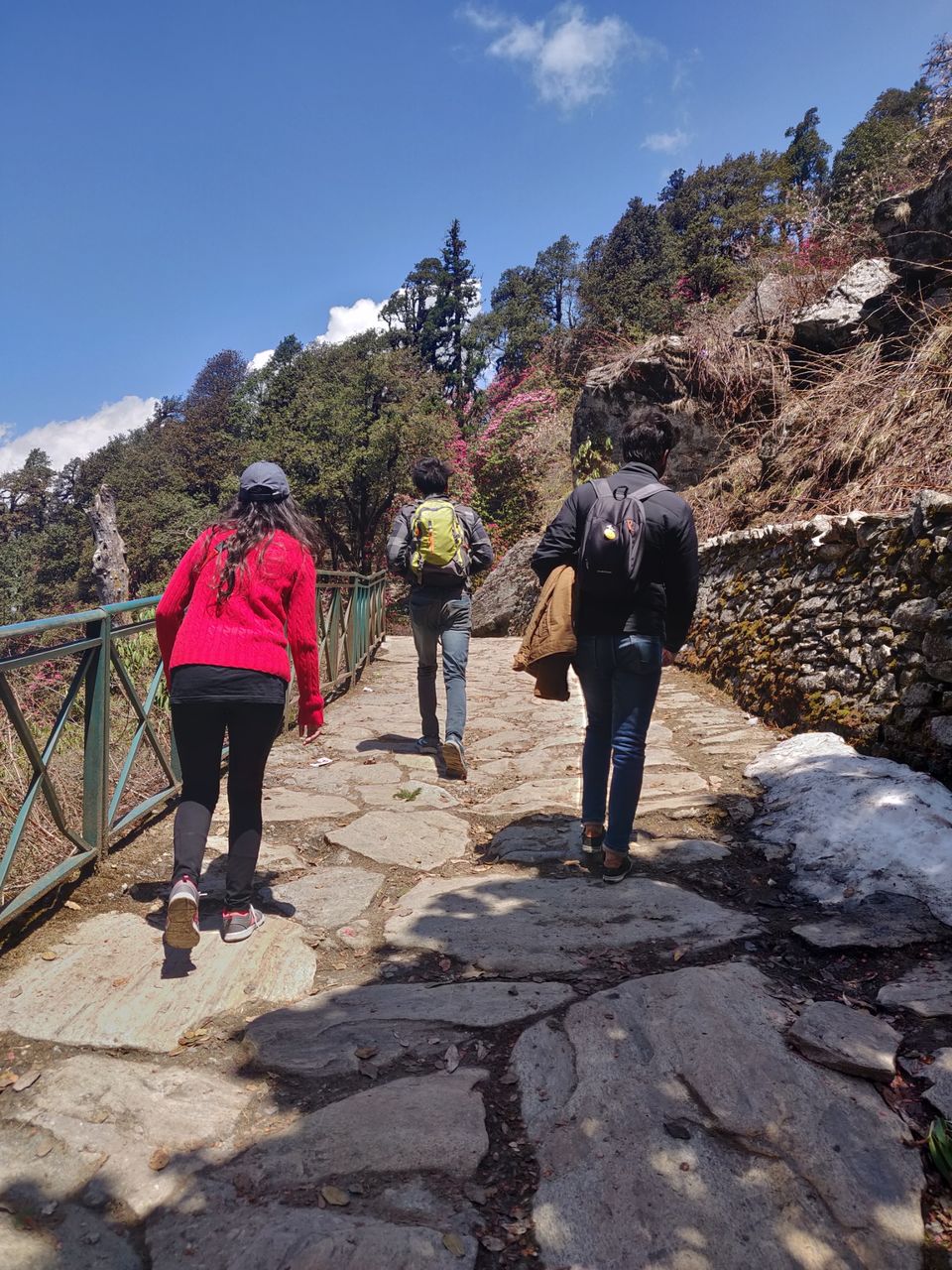 The trail to Tungnath Temple was mind-blowing..😍 The views left us amazed.. There was beauty all around us..
I don't know how many of you have experienced or will experience, but the peace I felt upon reaching the temple was inexplicable..🙏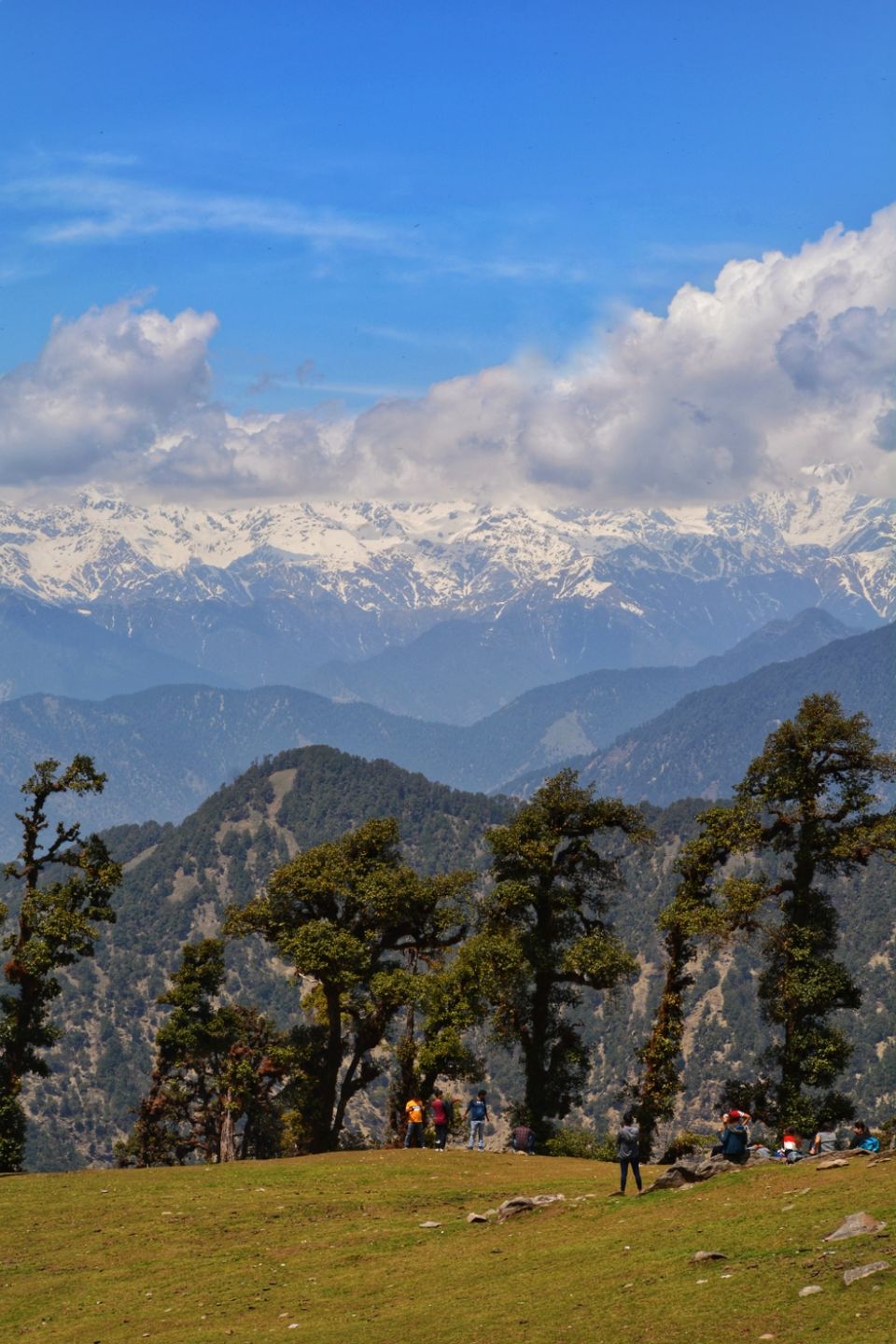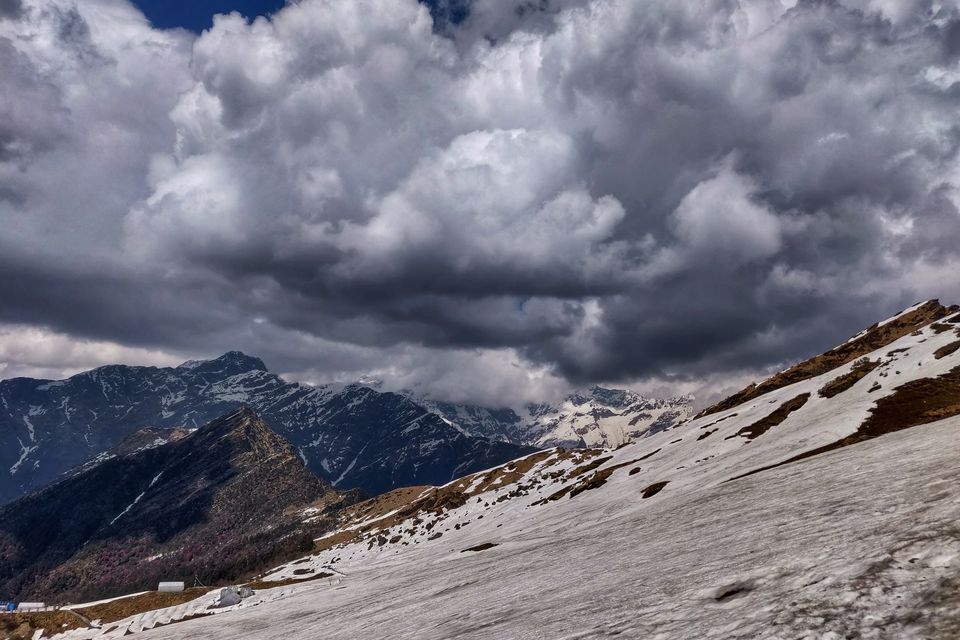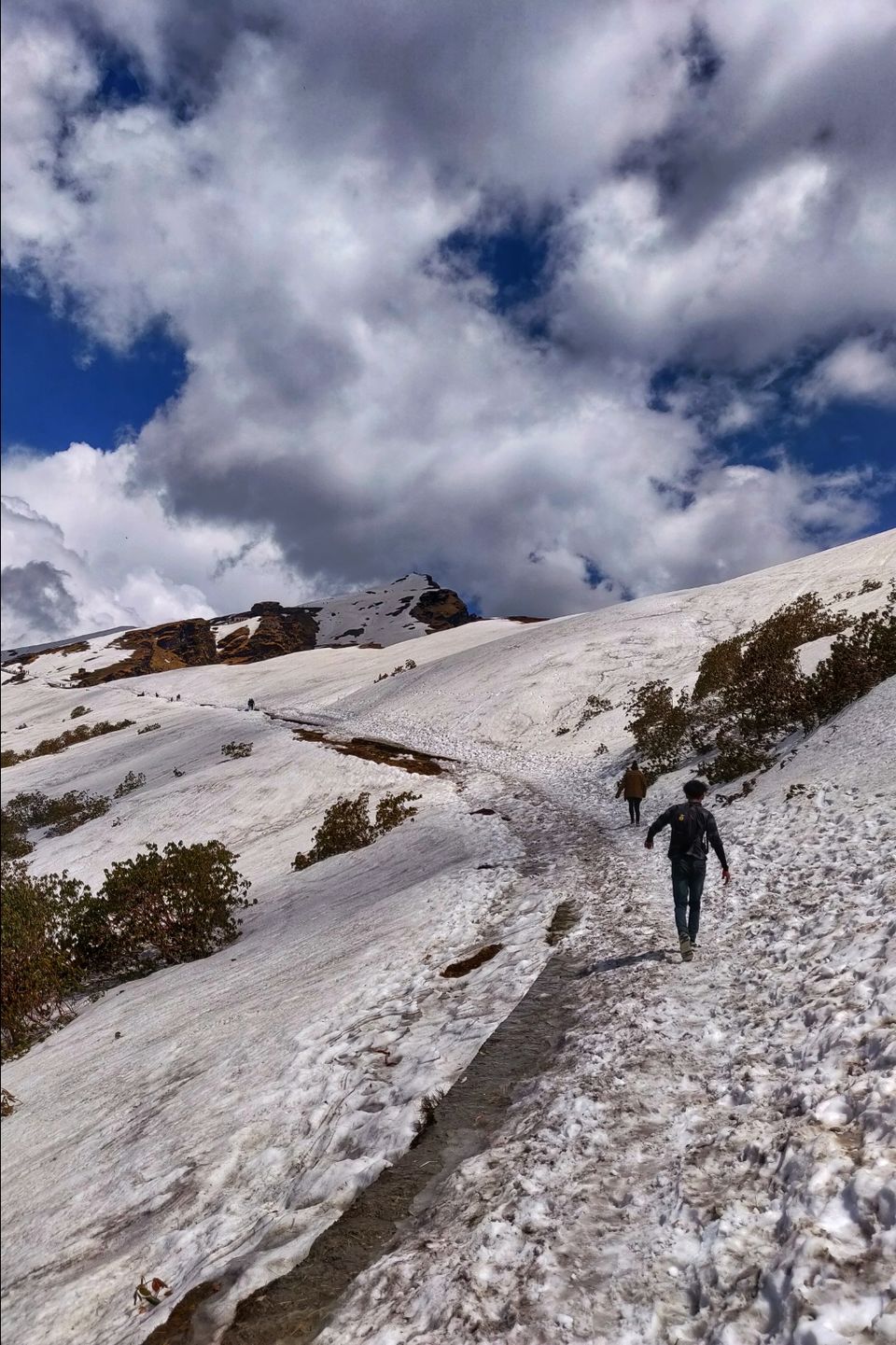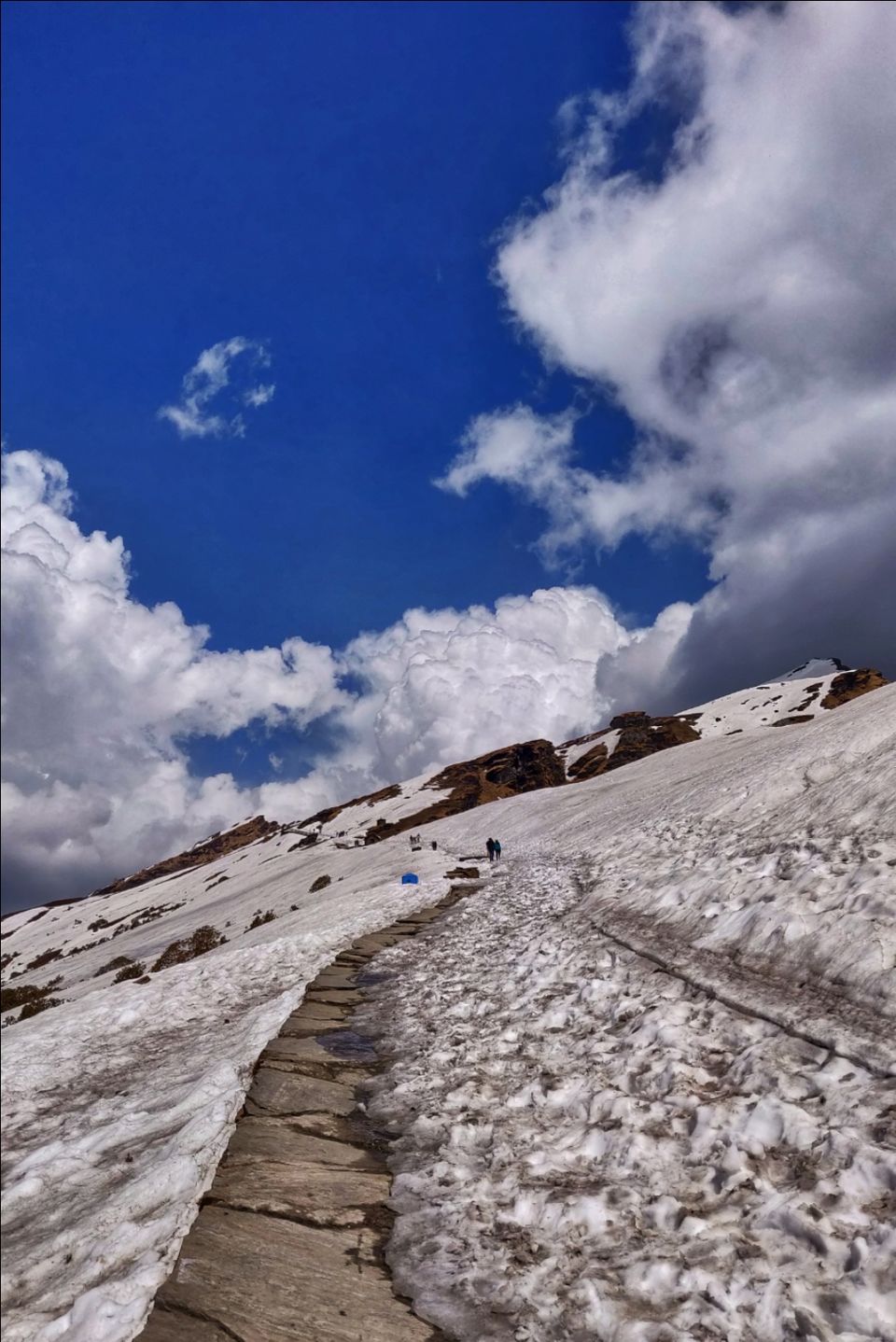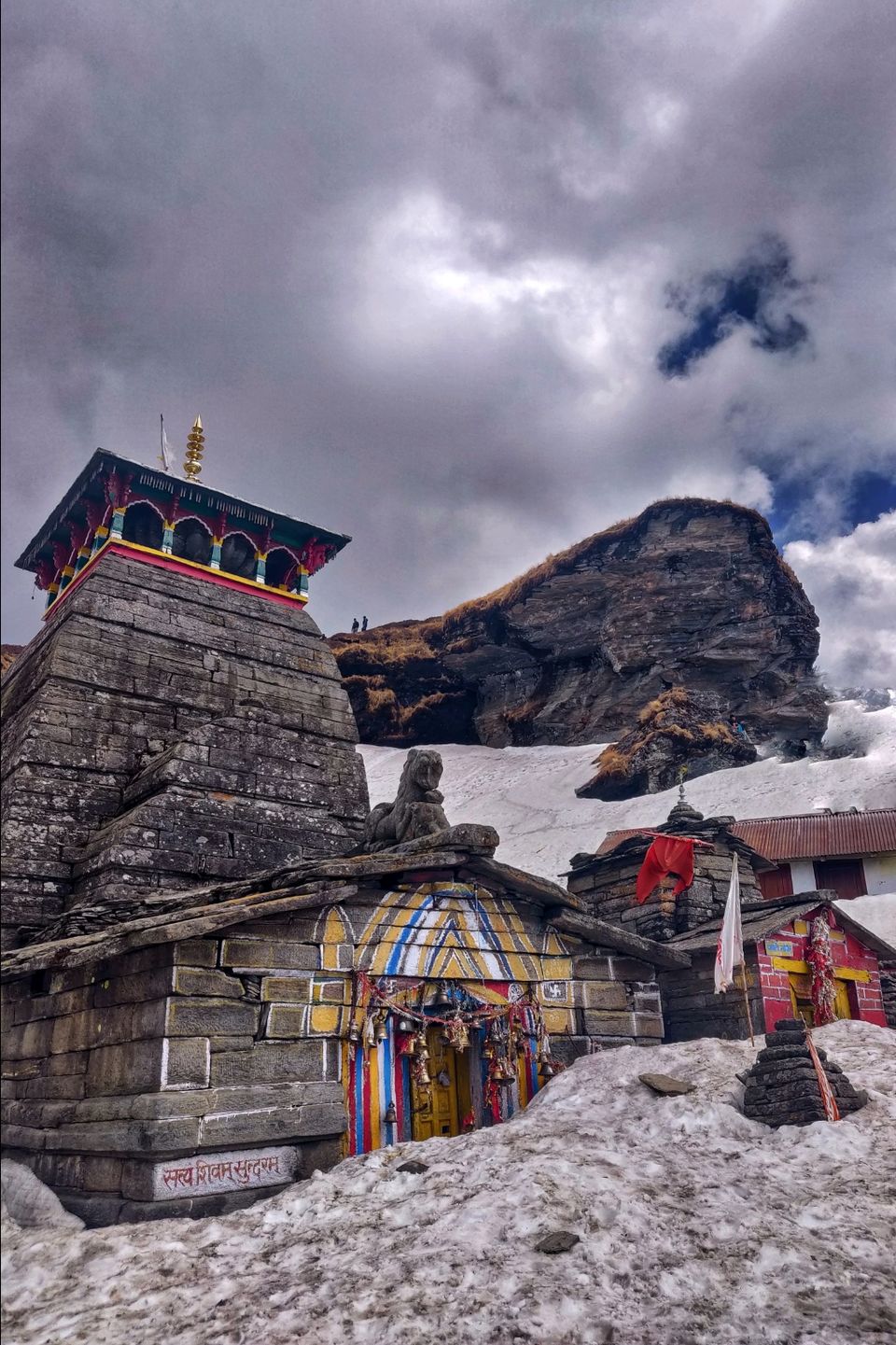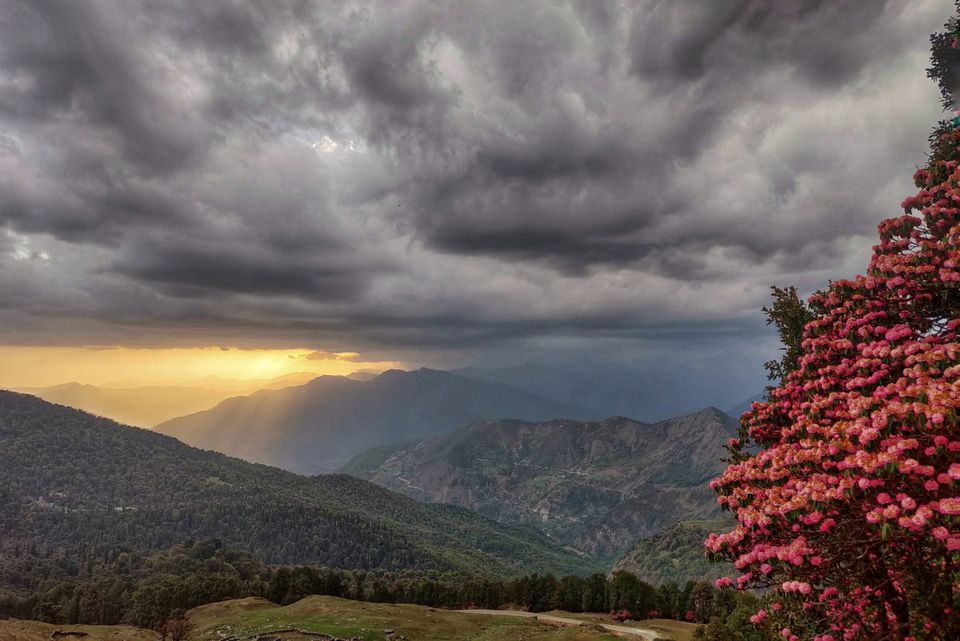 Next Stop: Ukhimath 🙏 We went to Ukhimath the same evening.. Booked a hotel upon reaching (quite reasonable rates), washed ourselves, ate to our fullest and then watched IPL as we have two avid cricket fans in our group..
• Ukhimath — Dehradun
So I had searched for places to visit around in Ukhimath and I came across a blog that mentioned that there is Omkareshwar Temple which happens to be the winter home of Kedarnath and Madhmaheshwar..🙏 Not visiting the temple would leave our trip incomplete..
Just for your information, Kedarnath and Madhmaheshwar are two of the Panch Kedars (five holy temples of Lord Shiva) whilst Kedarnath is one of the Char Dhams in Uttarakhand. It's a dream to visit all the Kedars..🙏 They've been on my bucket list since I've read about them.. I feel really peaceful at Lord Shiva's temples..😊 These will definitely give you an adventure rush and a spiritual rush too as they have unexplainable beauty to offer..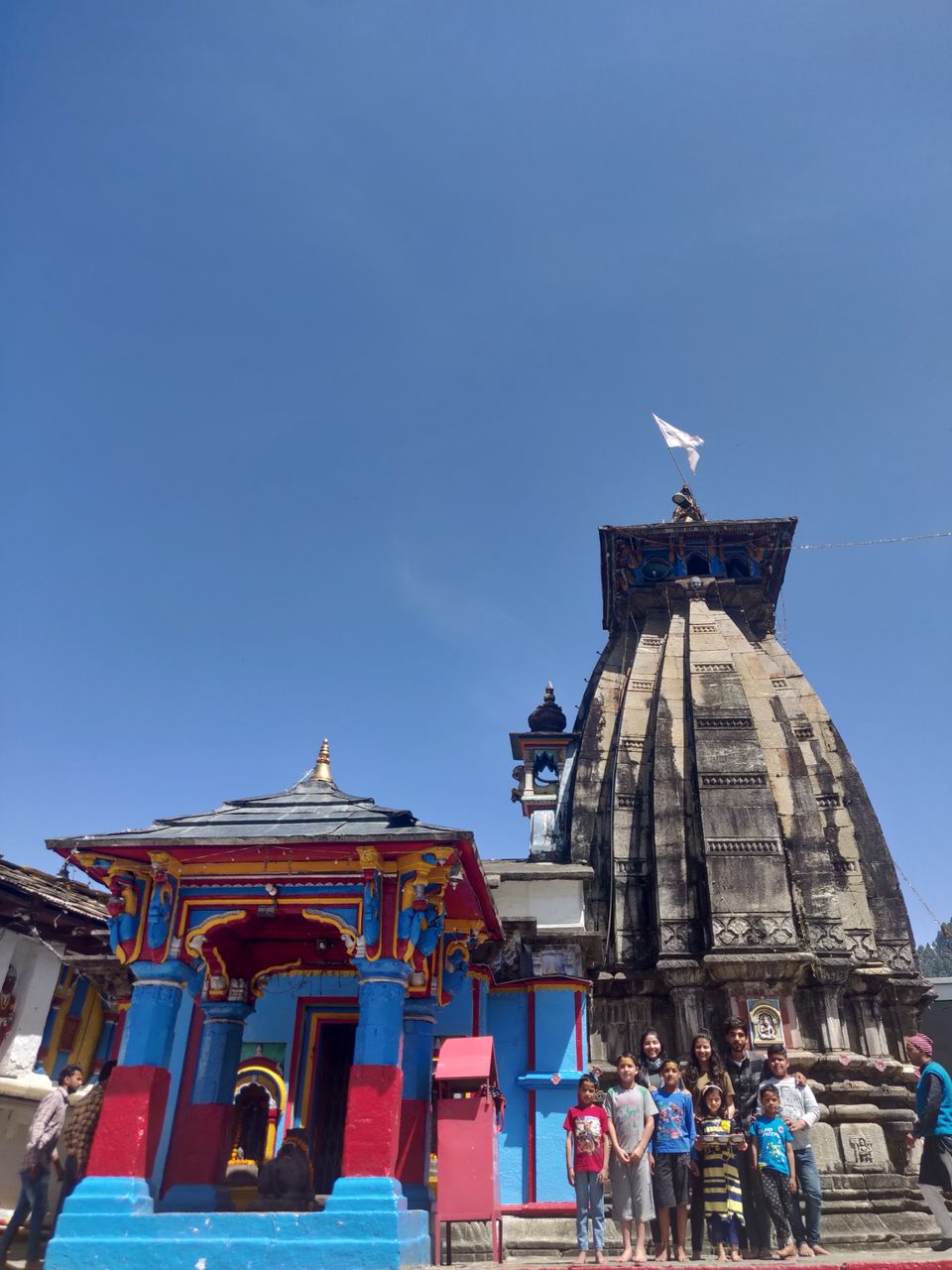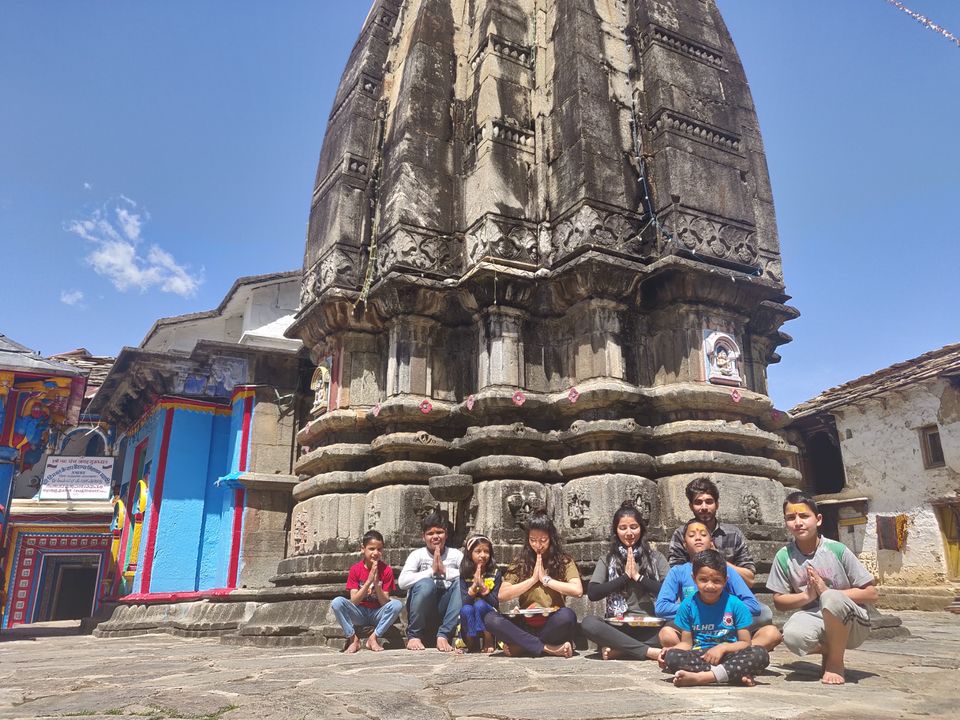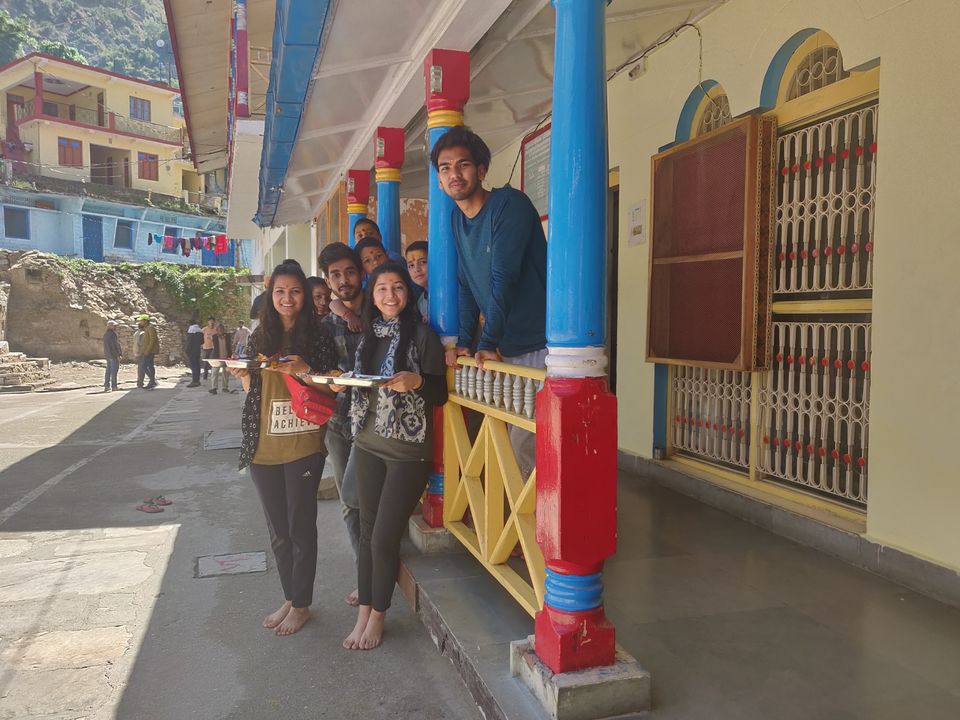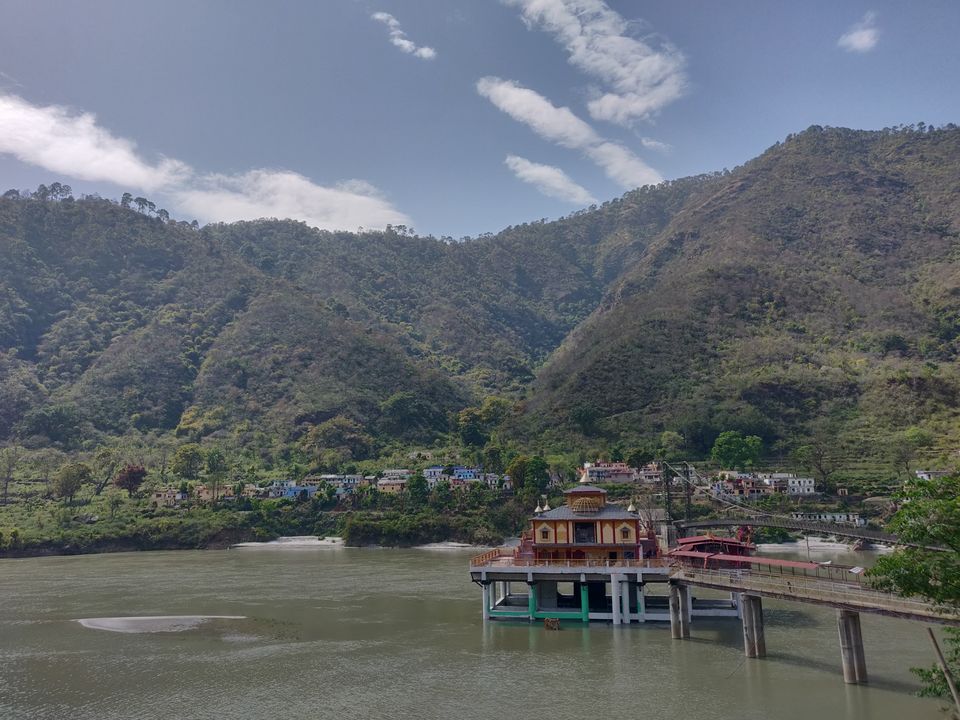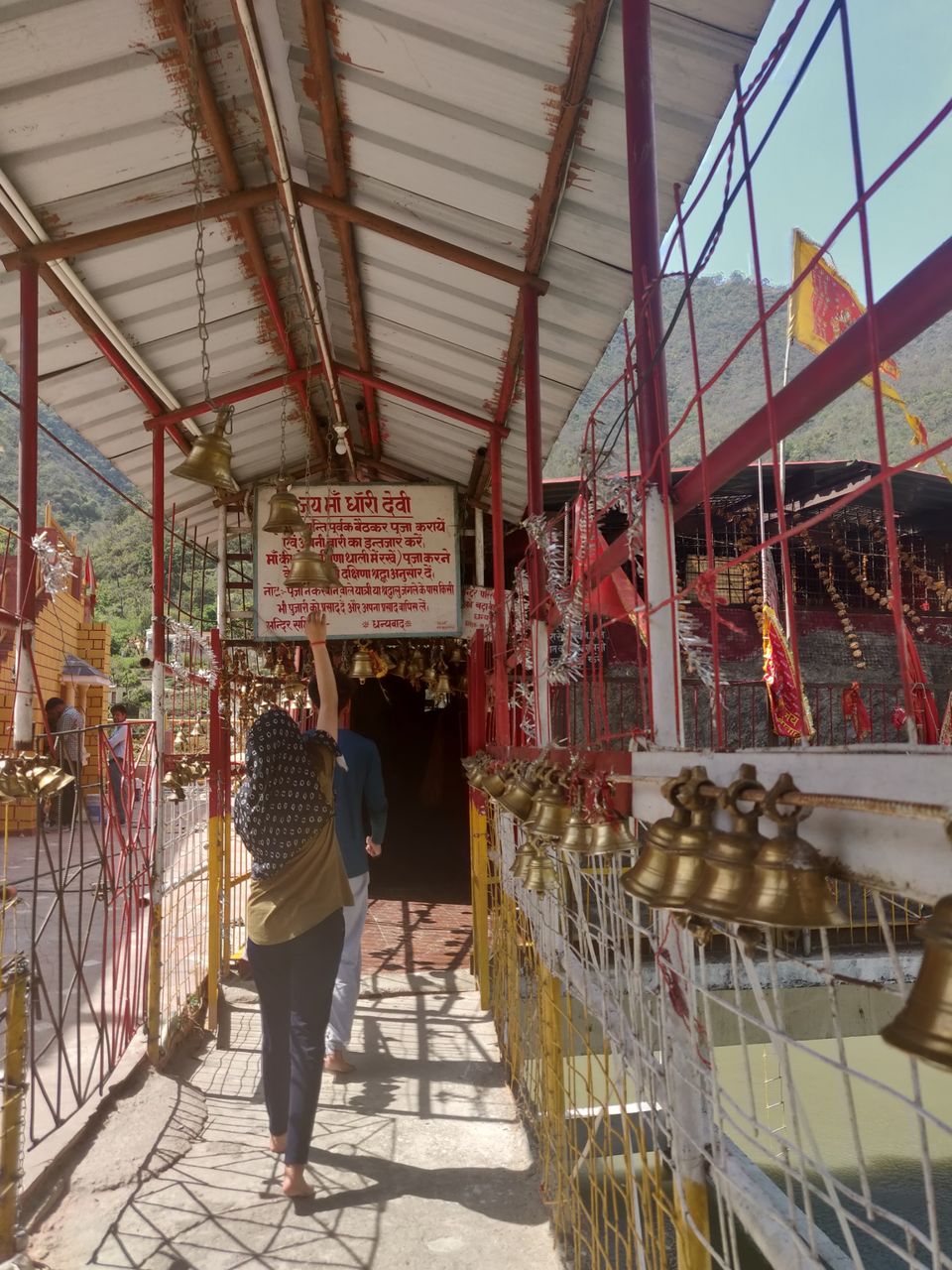 Luckily, it was an auspicious day for us to have visited the temple, since it was Ram Navami and the temple was preparing to depart the utsav doli of Lord Madhmaheshwar.. There was energy all around as the people got ready for the ceremony to depart Lord Madhmaheshwar doli.. We were lucky enough to meet Pandit ji who told us about this and wished if we could wait to see the ceremony.. Unfortunately we had to reach back to Dehradun the same day so we had to leave..
He was such a humble person he showed us the whole temple and even let us take the blessings of Lord Madhmaheshwar doli.. It was a very beautiful and spiritual experience for me to have witnessed this..
12 PM we had departed back to our hometown.. On our way back, we also visited Maa Dhari Devi Temple which is located at Srinagar Garhwal.. Post this we reached back our respective homes..
But to tell you, unplanned trips are actually the best..!🙏
P.S: It's a kind request to all the travellers and trekkers who visit our state or any other state to maintain the cleanliness around them..😊 This is what we expect whenever we host someone.. This is what we should do when we visit some place and I suppose everyone is sensible and responsible enough to understand this..