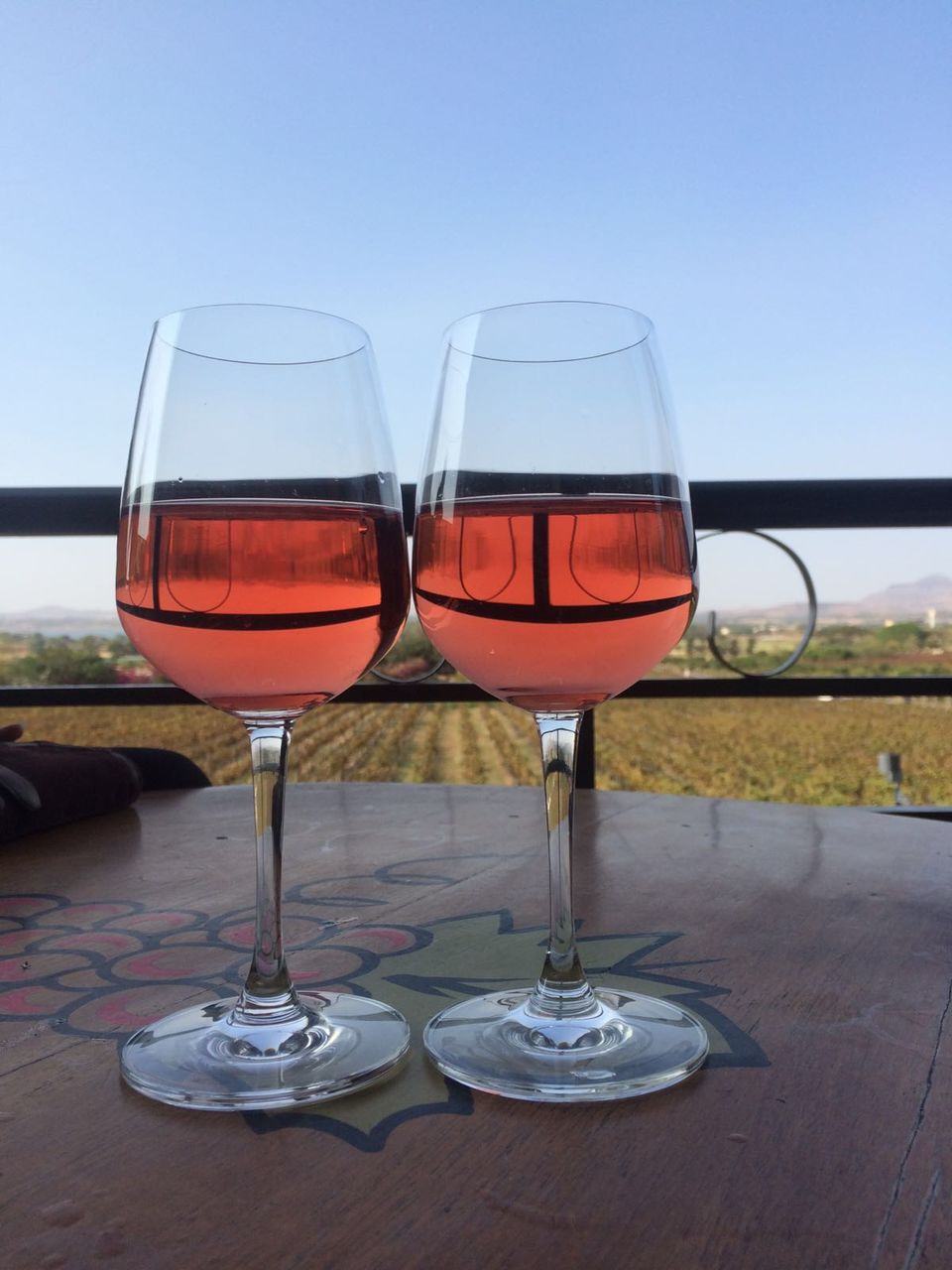 Sula Vineyards is a good place for a 1 day leisurely trip. Its close proximity to Mumbai makes it ideal for a one day getaway. There isn't much to do out there except for eating, drinking and relaxing. So it isn't really a place for people looking to do too many activities.
We reached Sula in the afternoon, after about a 4 hour drive. The drive from Mumbai to Nashik is pretty okay but the in roads of Nashik leading to Sula aren't in good shape.
Once we reached Sula, we headed straight for lunch to their restaurant, 'Soleil'. Its a cute little French restaurant inside the Sula property. We had a long, hearty lunch of risottos, salads, pastas and pizzas. Post lunch we took a stroll around the property, checked out the vineyard and headed to the sula wine factory for a tour. The guide took us through the entire wine making process. At the end of every wine tour, they have a wine tasting session for everyone who's interested. The experts there tell you about the different types of red, white and dessert wine that Sula produces. During the wine tasting, they also teach you how to drink wine correctly. Swirl, smell and drink!
Post the wine tour, we went over to the deck area and got ourselves a nice table overlooking the entire vineyard. Just sat there, chit chatted, ate again haha and drank more wine whilst watching the sun go down.
All in all it was a fun filled, much needed break from our otherwise chaotic, stressful city lives!
Cheers :D