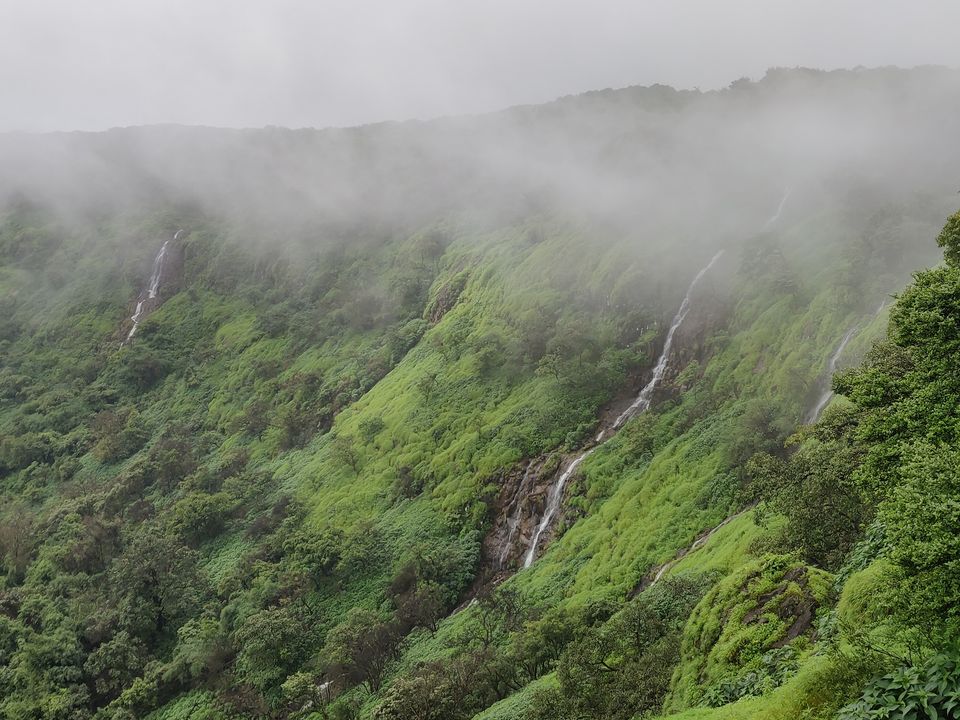 Living in Mumbai since 2 years, whenever anybody asks me about the best places to spend their weekend around Mumbai, my list always tops with Mahabaleshwar and Lonavala. :D
Same happened with me last weekend too. My heart wasn't sufficed by the idea of having a normal weekend in Mahabaleshwar. I , then , used Google aunty and searched for some beautiful and cliche places in Mahabaleshwar. After a long search, I found this amazing secluded property named "Krushna Valley". I stopped there and directly called the owner and fixed it. Well, the best part was that the owner was super polite. The place got a plus 1 here. ;)
We were 10 friends in total, all crazy and madly in love for nature. We started from Mumbai for our journey to Krushna Valley. Despite our struggle mid way , we somehow managed to reach the place at around 6pm. It was pitch dark and it was a bit difficult to locate this place as it was a very secluded one but the guy helped a lot to make us reach the destination. There was a small trek(500m) to reach this beautiful destination but once you reach its worth it.
As soon as we reached there, it was drizzling and very cold. This called for some chai and pakodas! We requested the owner to make and to our amazement he said yes. So, we all got fresh, some were busy mesmerising the beauty of the place, some fixing the guitar for our night show and my eyes were glued to the wait for pakodas. Then , they arrived.
Isn't it lip smacking? They were, indeed!! You won't believe we didn't order 1 or 2 plates but it was 8 plates of pakodas and we don't regret about it at all. One of the best thing about this homestay is you can preorder anything you want to eat and they will keep it ready for your dinner or any meal. By the way, the pakodas were on the spot and on demand ;)
Grooving on some light tunes, we were enjoying the pitch dark serene scenes and we just realized that its only our homestay's lights in and around us. I must say , it was beautiful to watch.
We are so used to pretty hotels and resort architecture but this is one different kinda luxury we are missing out :)
We all spent one of our best night at this homestay together. From food to ambience , everything was superlit. We had amazing veg and non veg dinner too.
After partying all night, we slept late and woke up around 8.30am. As soon as i opened my room's door, i was awestruck. Dewdrops on the grass, clouds so near to us and little drizzle! OMG!
I couldn't believe we were residing at such a beautiful place overnight. The sceneary was so beautiful. Mountains, clouds and a river below. What more can one ask for? Let me spam with more beautiful scenic pictures.
We could also spot some small waterfalls when clouds faded off and it was so tiny and cute.
Alexa play " In vaadiyon me " from Kedarnath ;)
As we had to rush to Mumbai, sadly we left that place but undoubtedly we had tons of memories with us.
Why this place urged me to write about it? In today's world, when we plan for weekends, we tend to book the best luxurious stay we can. We go through the reviews, we check out the pictures and no matter what the price is we book it because it looks amazing, its standard and its tried and tested. Ever thought of thinking out of the box? When we book a resort or a hotel for a stay, we pay for the services and ambiance, no matter where the location is. The most important thing is that these resorts and hotels are already a rich man's property. We are making rich more richer when we can have the chance of empowering the poor.
This property and many properties around all hill stations and tourist spots are owned by middle class people who actually believe in tourism. For them, guests coming to their place, enjoying the scenic beauty of that place and feeding the home cooked food, this is service and this is tourism! They maintain the authencity of nature which is rare.
Being an Indian, i think we should support and encourage them. When i booked Krushna Valley Homestay, I never had a second thought. My stay and food was covered under 10k for 10 people. Isn't is cheap and the best?
When i look back at my weekend spent at that homestay, the beautiful pictures pop up my head and not an upset stomach which i always suffer from eating restrauant's food.
There are many Unexplored places around us, many unexplored valleys around us, make them shine coz they need customers like us to encourage themselves and to make them believe that when the world is modernizing to 5 star hotels, home stays are the closest and best to nature. Embrace them.
My blog is dedicated to this beautiful place " Krushna Valley Homestay". If you ever feel like giving it a try, feel free to contact me and if you wish to explore more unexplored valleys with me, stay tuned. ;)
Happy reading folks! Take care :)