Traveling has been in my genes and all thanks to my dad for this. Yes, that man trekked a lot when he was young and those stories actually sowed the seed of wanderlust in me. Last April, my life was not doing good and it needed a break. And thus keeping aside my responsibilities, office work and financial worries I headed for Triund along with four of my friends.
Known as one of the most popular and easy treks in Himachal Pradesh, Triund is located 10 km away from Mcleodganj. The trail is beautifully lined with Rhododendron trees and cherry on the higher ranges that makes for an absolutely the stunning view of Dhauladhar Range. And while going up the enchanting natural walkway, one begins to find life lessons that are not available in the urban cluster. So, here are the things I learned while going up there in the mountains.
Never Underestimate yourself
Well, from my childhood I was labeled as physically weak. My cousin brothers used to beat me black and blue and my one blow couldn't even bring a scratch on them. And then there were a series of diseases right from measles to malaria to chicken pox to jaundice and not to forget my on and off relationship with low blood pressure. Initially, I was skeptical about trekking up to Triund and more so after the Shimla debacle in 2014. So, the first 30 minutes I was gasping for breath but soon I was fine. There came a point where I was encouraging one of my friends to climb up. I trekked up to Triund in 4 hours and came down in just 2. This might seem kind of stupid to few but it means a lot to me, as all this while I was underestimating myself. Yes, that was lesson 1.
And never underestimate your Phone too
I am not a photographer and also do not like spending much money on mobile phones. I was carrying my Asus Zenfone 5 while others were carrying iPhones and DSLRs. Initially, I thought I would not use my phone for clicking pictures as they never came good but when you go to a beautiful place like Triund you can't help clicking few images. And surprisingly my phone did a much better job than I had expected and  to be honest, some of them were really good. Yes, they may not be at par with iPhone or DSLR but they were passable. So, the second lesson that I learned was, do not underestimate your phone and keep on clicking photos without thinking much.
Do not Take Short Cuts in the Mountains
Yes, this is the third thing trekking to Triund made me learn. At one point of time, we felt so tired that we wanted to reach as quickly as the possible. One of my friends suggested the idea of short cut that we all agreed with. After some time we all realized what mistake we did. The path we chose was steep and quite dangerous. One wrong step and we would fall and hurt ourselves. The shortcut not only exhausted us but also turned out to be a time-consuming trail.
Listened to myself for the first time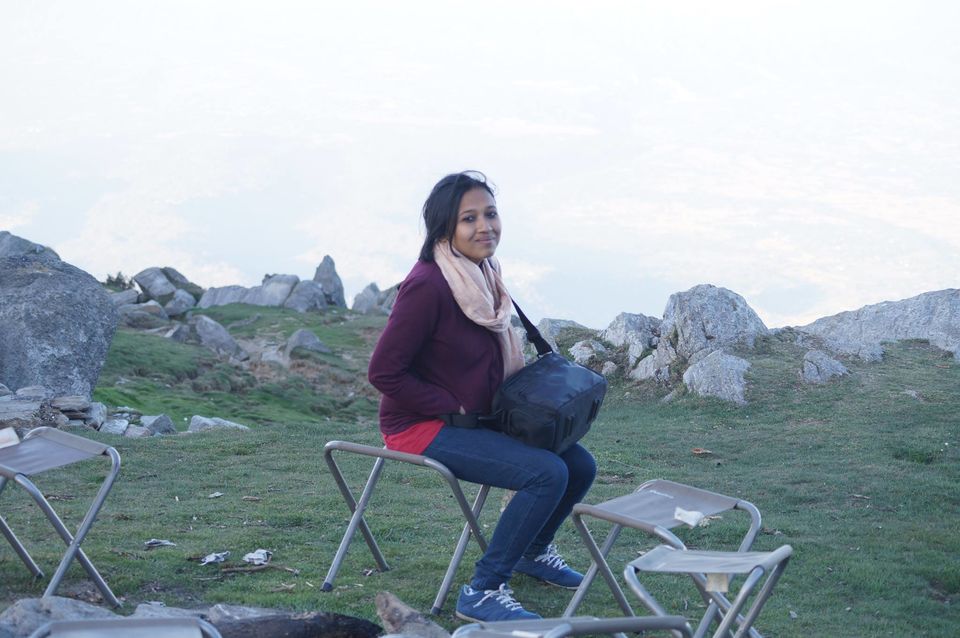 The next morning one of my friends and I sneaked out of the tent to watch the sun rise. It was a calm morning as most people were sleeping. The first rays of sun hitting the snow covered Dhauladhar range made it glisten like gold. While sitting on a rock and witnessing the sun cast its magic spell on the mountains I realized what I had to do with my life. For the first time ever, I listened to myself. After almost a year I thanked myself I listened to nobody but myself.
Go for More trips like these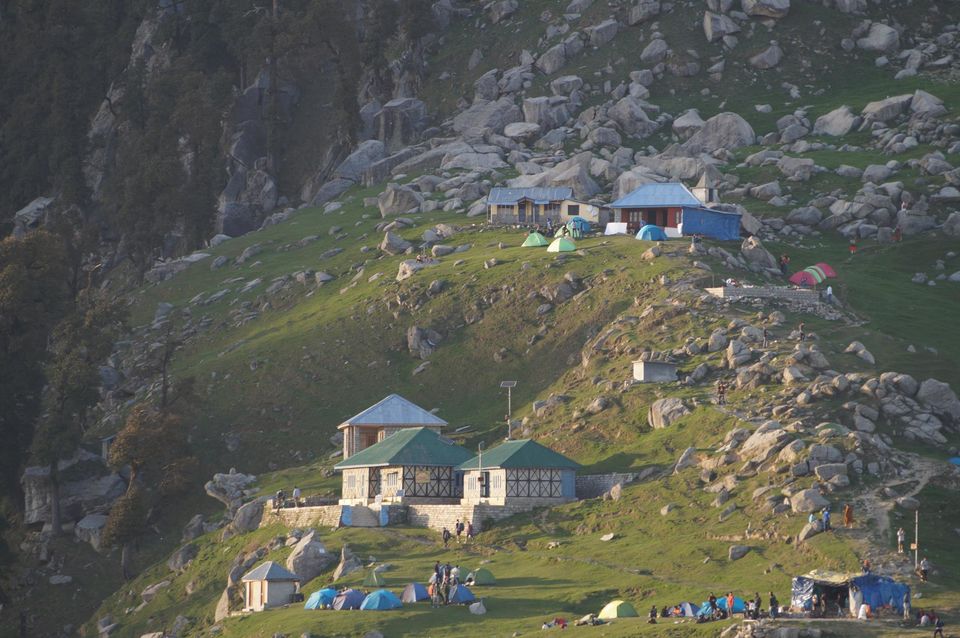 I had always loved the mountains but after visiting Triund I realized how strong this love was. I guess someday I will fulfill my dream of settling in the mountains. A small cottage from where I would gaze at the mountains every morning and fall in love with them all over again. Well, that will take time but for now, will embark on more such trips to my beloved mountains.