#SwipeRightToTravel
As Mark Twain quoted, "Twenty years from now you will be more disappointed by the things that you didn't do than by the ones you did do. So throw off the bowlines, sail away from the safe harbor. Catch the trade winds in your sail. Explore, Dream and Discover". Like every other traveler, my heart has also enlisted few places in the world where I would like to visit before my knees surrender. One of them was Ladakh, an incomparable paradise. Being a social person, most of the times, I stay connected to millions over social media or having a conversation over the phone. Even during my travels, the bug of socialism doesn't stop but goes down to minimal though. However, this time quite unknowingly, it dropped to a complete halt. None of my words can describe the experience. However, I will try to brief on why one should go there at least once in their lifetime.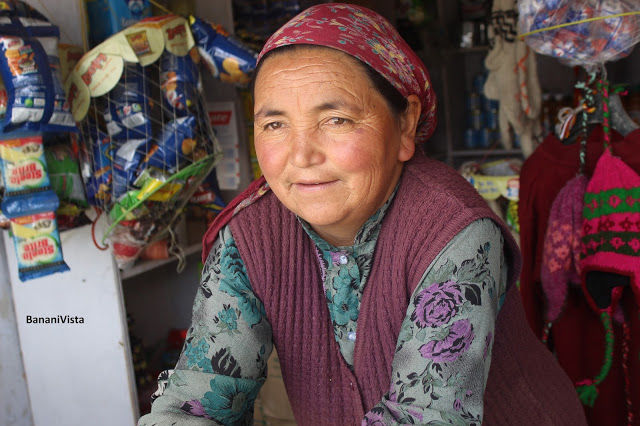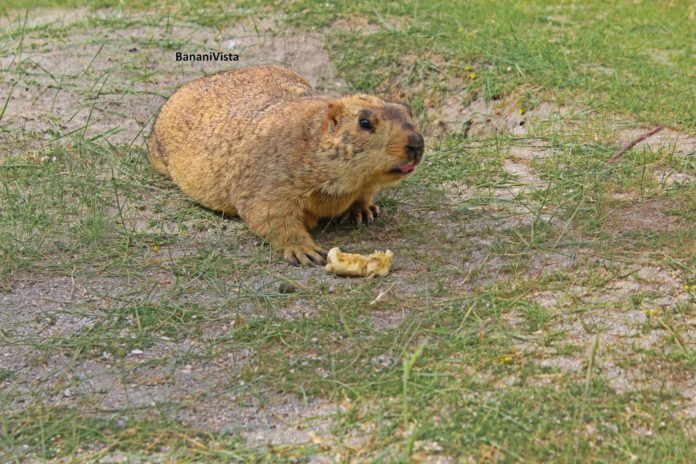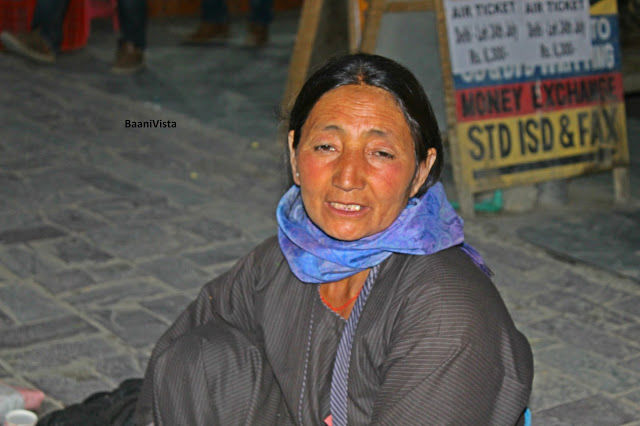 The Panorama: Ladakh is completely endowed with natural beauty. It has its own breathtaking charm. The vast barren land, the high Rocky Mountains, the endless broad lonely highways, the not so famous streams, and the soothing breeze is just perfect for a trip. My happiness doubled itself on having a bowl of Maggi along with simmering hot lime tea in the hill top café at Shanti Stupa. The view left me spellbound. The serenity of Pangong Lake is worth visiting in a lifetime. The Langaar in the Pathar Sahib Gurudwara touched my soul and gave immense satisfaction. If you are a nature or an adventure-lover who wants to get into a stress-buster trip, then pack your bags and book a ticket to Ladakh.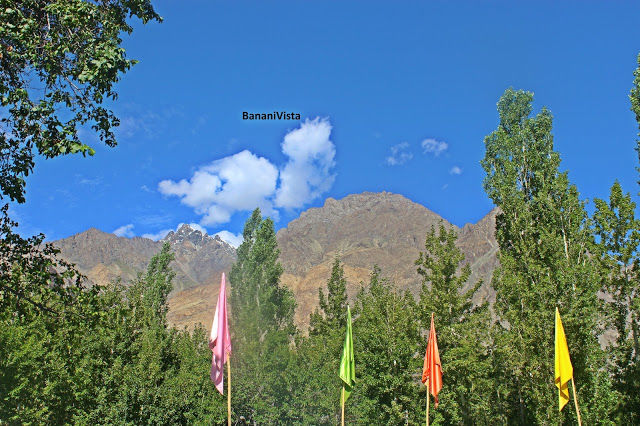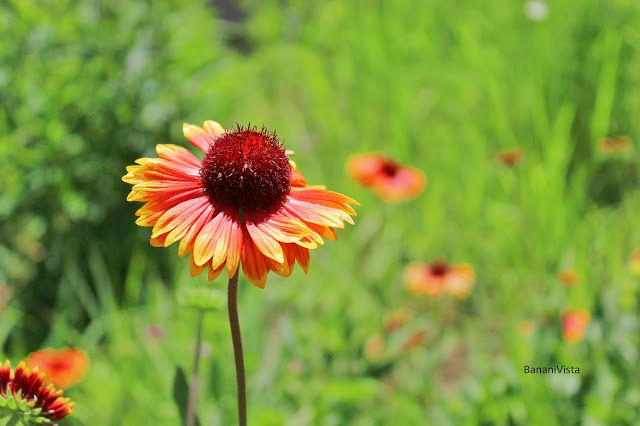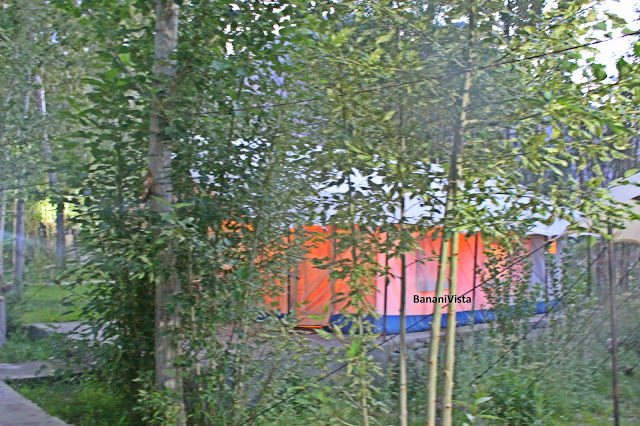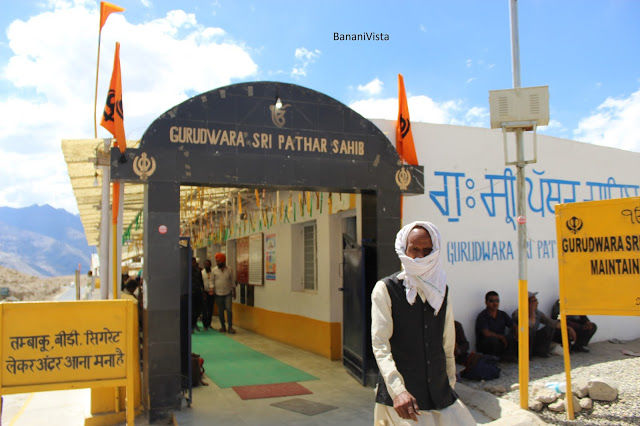 Love what you do: What can be more exciting than knowing strangers along with their culture, family, food and lifestyle?Doesn't it give you a new direction to think and live? I always believe, "One should go to the people and the places that set a spark in one's soul". And as for my happiness, I was in the midst of Ladakhis. The people of Ladakh are simple, humble and hospitable. More importantly, they are hard-working. They are susceptible to the adverse climatic conditions and hence, lead their life in a peaceful manner. Out of all I met, Rizin Palmoh is someone whom I liked the most. I met her in my hotel garden. Her smile was so approachable that I instantly got attracted towards her. On being asked, she narrated her story as thus:
"Today being a Sunday, I work as a gardener. All other days of the week, I work in the handloom factory weaving mats and blankets. I treat each and every work equally, none of the them is superior or inferior. I come from a long distance but since I love my work I am always ready to go wherever I am supposed to. I am a divorcee and now I stay with my brother's family. Being with my brother's kids fills me with joy and they complete me."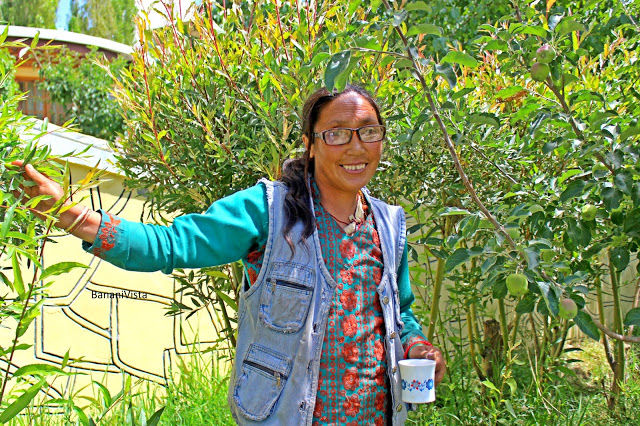 She had wanted to take me along the next day to the handloom factory but I couldn't accompany her as I had other plans for my next day. However meeting her felt like an accomplishment and I got to know that Ladakhi women finds their happiness in whatever they do, no matter what. That's a great message by the end of the day, isn't it?
Atithi Devo Bhava (Guests are God): The Ladakhis are arguably one of the best communities in the world which one can come across are the people of Ladakh. Even if they don't have any place to sit comfortably or have rich food to offer, still they will ensure that their guests should get the best. On my way to Nubra Valley, our vehicle stopped opposite to a meadow, a small nest was nestled in this beautiful stretch.My co-passengers got down and went ahead praising the beauty of immense surroundings, however my eyes got hooked onto the entrance of a small withered tent. I quietly walked towards it and found the presence of a family. A man, his sister and his wife were indulged in the processing of buttermilk or "Lassi" made of Yak's milk. The moment the man saw me, his excited heart broke every foreign bond between us.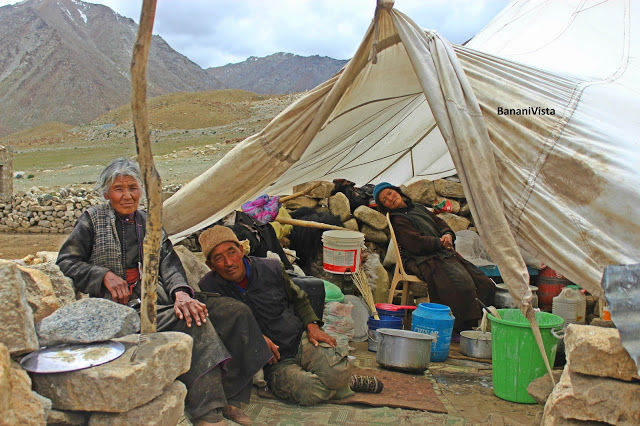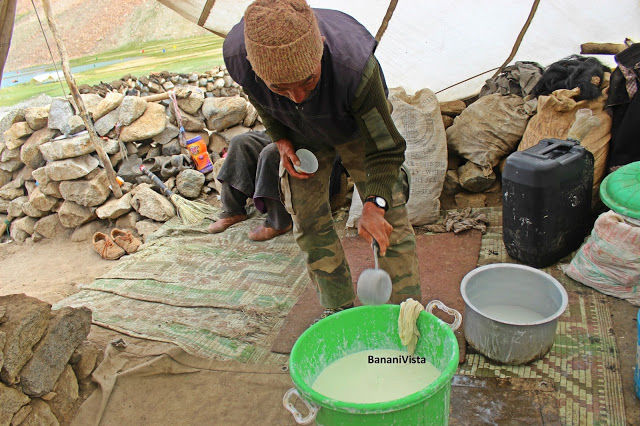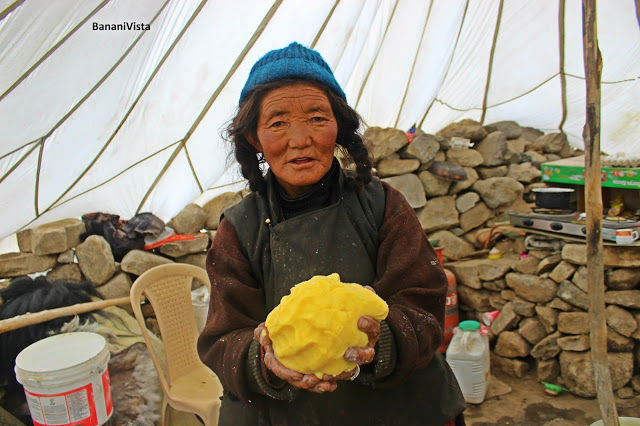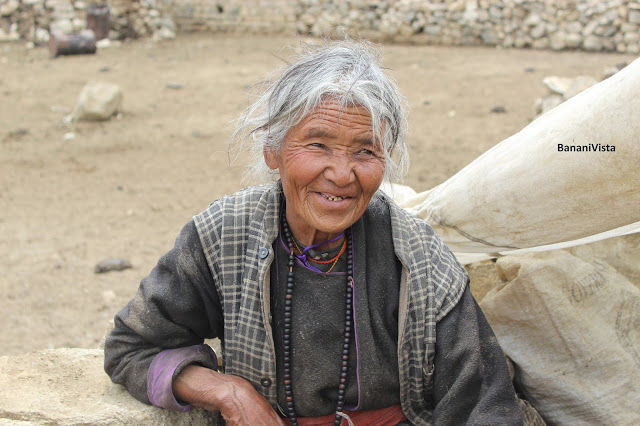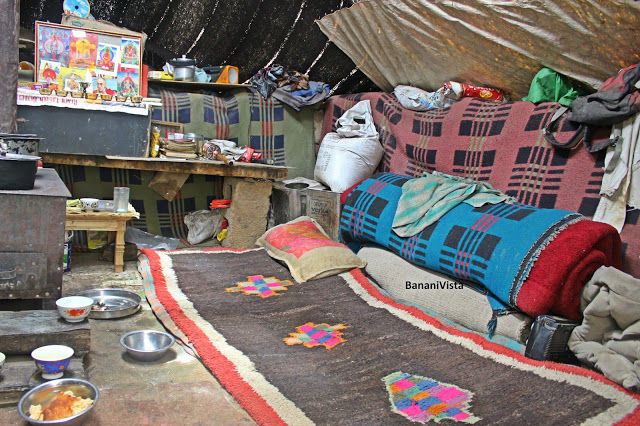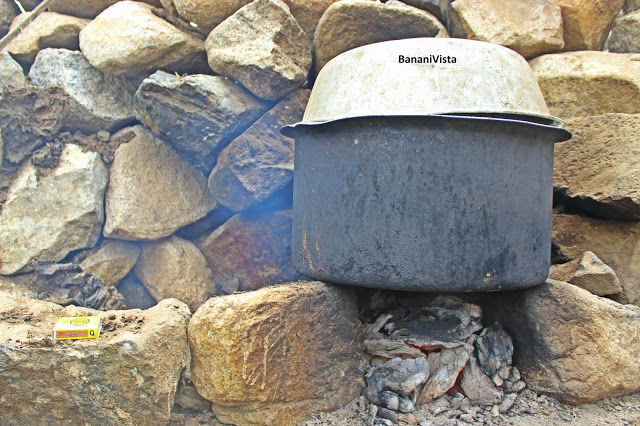 The man welcomed me with his friendly gesture and asked to enter his little abode. He introduced his sister sitting outside, enjoying the warmth of the Sun while his wife was busy preparing fresh butter and buttermilk. The man was so kind that he even gave me a bowl filled with buttermilk to drink. It was savory, a bit tangy and of course, fresh and tasty. It is very healthy indeed! I had two bowls on his insistence however controlled myself for the third helping. He told me that they use to come from their village and milk the yaks. Once it's done, they use to leave them for grazing. Then they prepare buttermilk and butter till evening and leave before it gets too dark. He showed me the butter which was as soft as cotton and was so pure. I called my co-travelers too and everyone enjoyed the buttermilk.
Being offered, they refused to take any money but finally they were forced to take a minimal amount. I felt blessed to meet them and thankful for giving me this experience. It made me remember, "Gratitude is a twofold love-one coming to visit us and another running us to greet a welcome guest.
Surviving the culture: 150km North from Leh town situated the Nubra valley, famous for white sand dunes. Double Hump Camel Ride is available in Nubra valley. I found some small tents laid next to the road from which my ears were able to identify sounds of drumbeats and trumpet coming in.We stopped at one of those tents where beautiful ladies clad in their traditional attire welcomed us. We were soon asked to grab our chairs and within a few seconds, the show started. Beautiful women started showcasing their culture- singing their regional songs and tapping their toes on the creative beats of the drum. Time flew by as we enjoyed five back to back shows. The steps were simple yet unique. Once I exited, there was a lady who insisted me to drape their traditional dress. And here am I….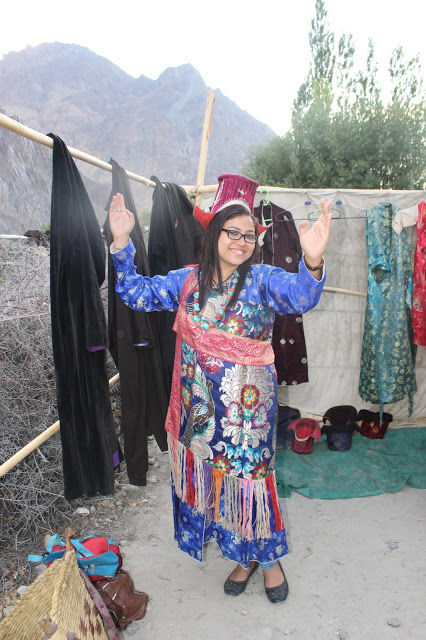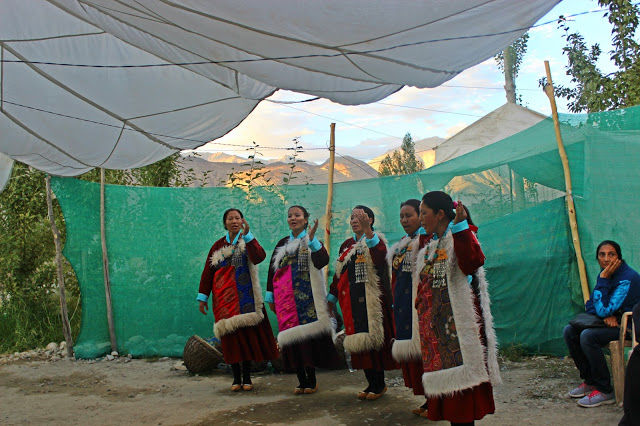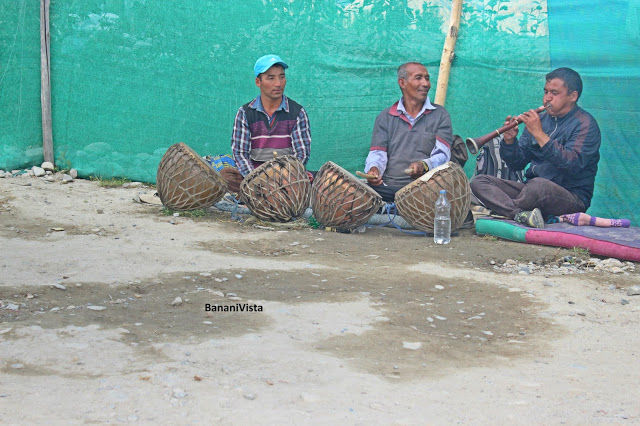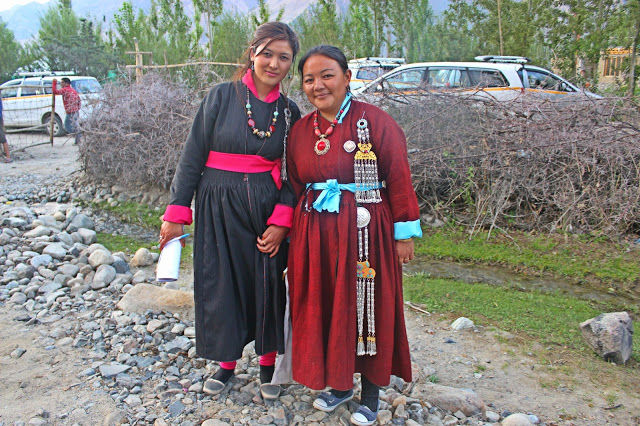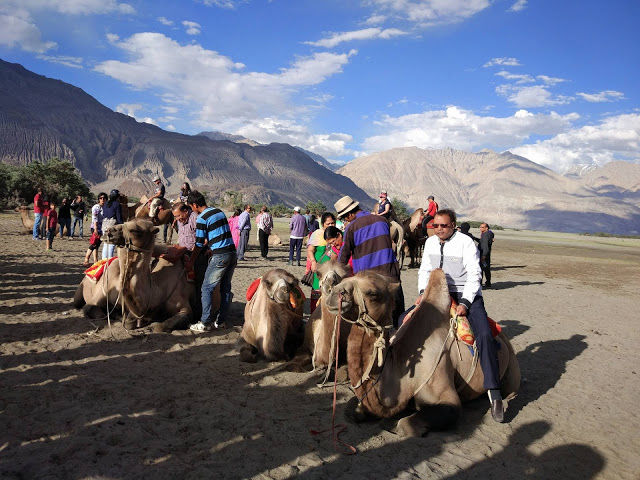 A Healthy Meal: Ladakh is a place of healthy food. Their food generally comprises of flour, meat and lots of vegetables.Their food is not spicy in nature. The chicken or veg dumplings (momos) are available in every small or big restaurants here. You can relish the dish on its every bite and to its last bite.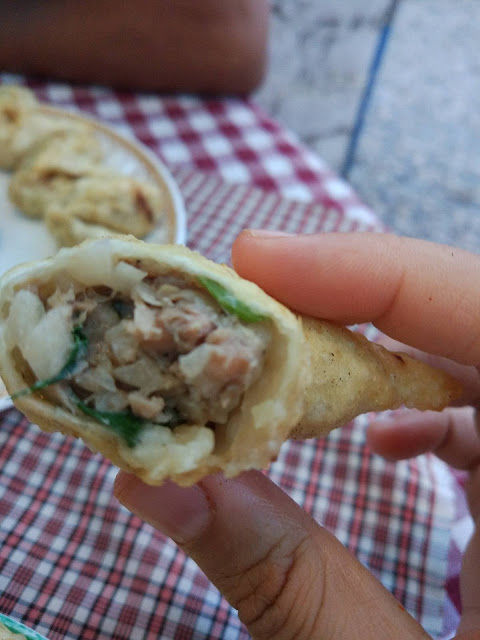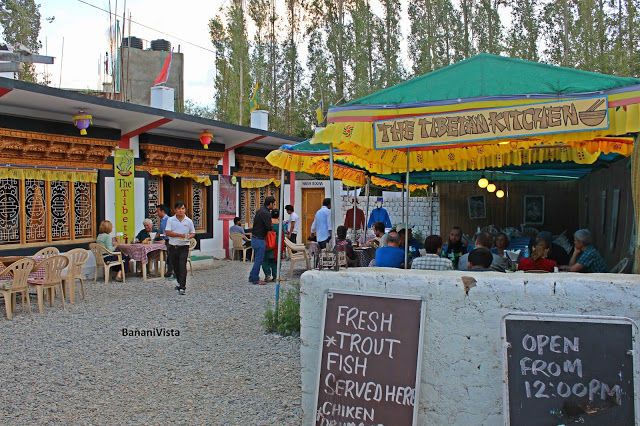 Ladakh basically observes low temperature throughout the year and hence its Thukpa is always in high demand. Thukpa, which I prefer to call as "soupy noodles", is a dish that has the capacity to stuff your stomach for hours. One can either order veg-thukpa or chicken/mutton thukpa. The hot thukpa gives you the instant kick in that cold weather. Do stop by the Chang La Pass to have a hot bowl of Thukpa.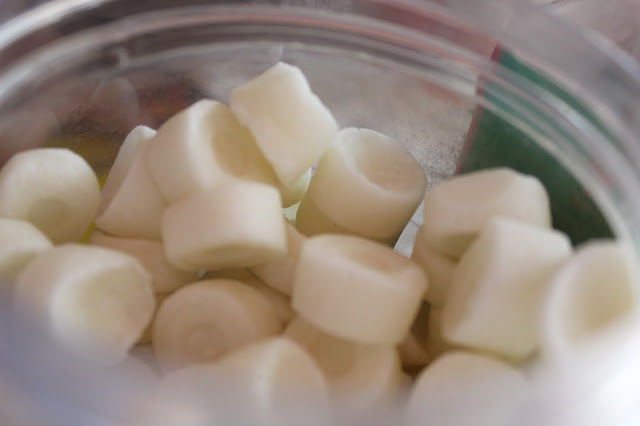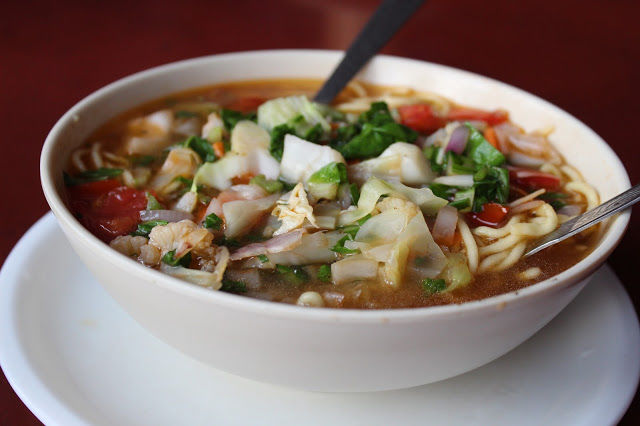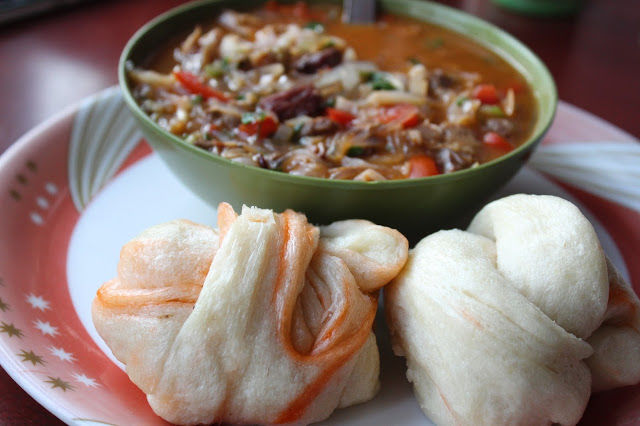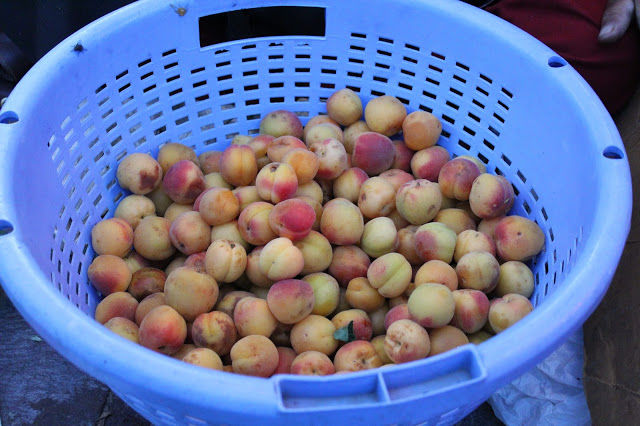 Timok is almost similar to Thukpa, however served with round balls of bread. It is a complete food, I must say. Since I ordered mutton timok, my bowl was filled with tiny numerous mutton pieces and noodles. Visit New Friends restaurant (in Leh Market) to have the best Timok in town.Their food is non- spicy and healthy. Come to this place to enjoy hot Momos, timok, thukpa, Mutton Shabagleb and lot more.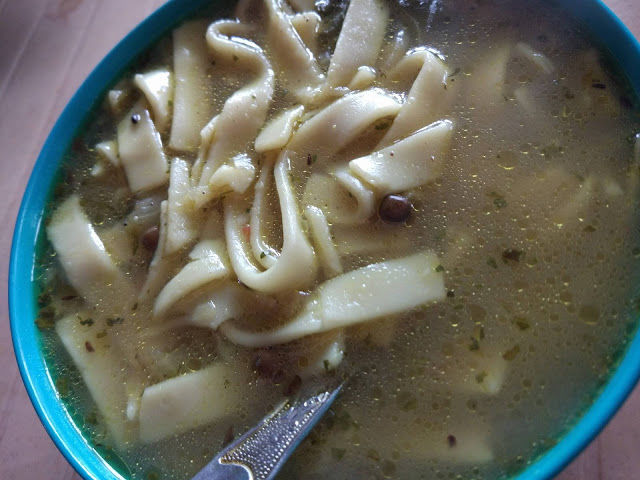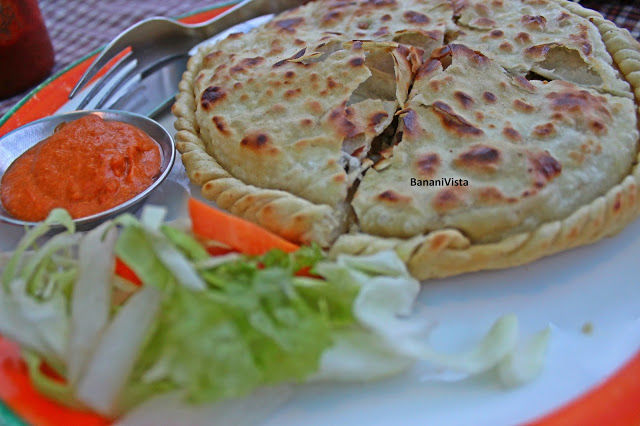 Mutton Shabagleb, a flat bread which resembles a thick pizza stuffed with minced mutton and chopped onions. To have a bite of Mutton Shabagleb, drop in to the Tibetan Kitchen in Leh Market.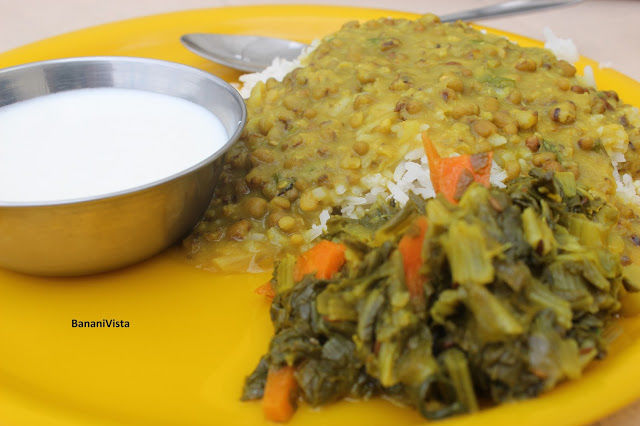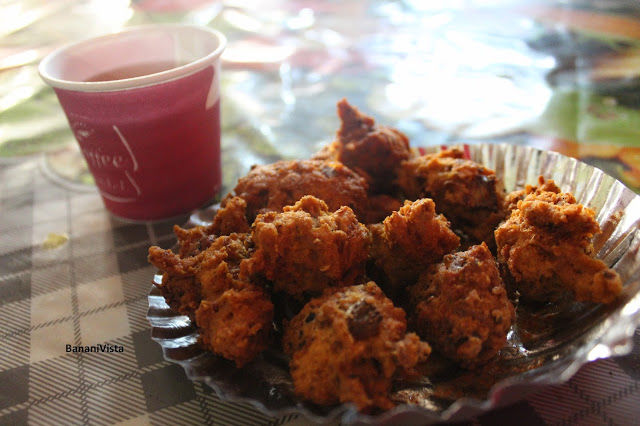 Religious: The inhabitants of Ladakh are not only religious but also spiritual. They worship their Gods and Gurus and diligently follow them. One can see of the idols of their Gods and Goddesses in every palaces and Stupas that Ladakh has to offer. Ladakh celebrate yearly festivals too. Hemis festival is one of their biggest. To know more about Hemis festival, you can visit: Hemis link: Hemis Festival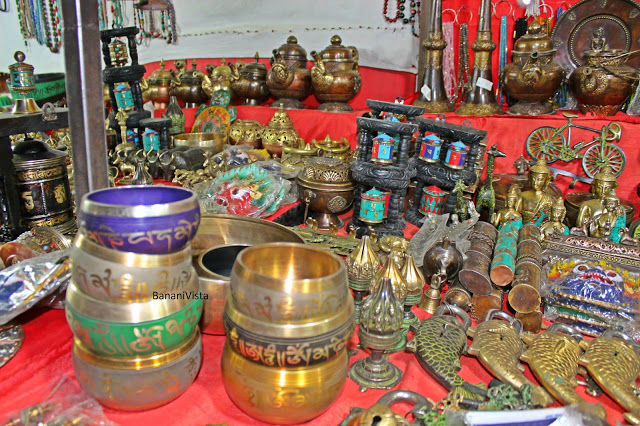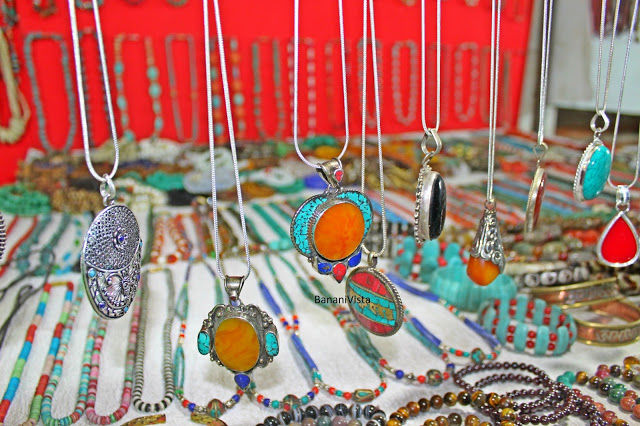 Truly, Ladakh has given me a memory for a lifetime. To offer yourself the best of your life, do make a trip to the land of Lamas-Ladakh. As Ralph Waldo Emerson once said, "Do not follow where the path may lead. Go instead where there is no path and leave a trail".
Frequent Searches Leading To This Page:-
Best Tour Packages for Ladakh, Ladakh Tour Package for Couple, Best Travel Packages for Ladakh, Best Ladakh Trip Packages, Ladakh Holiday Tour Packages, Top Ladakh Tour Packages For Family, Ladakh Tour Package for Couple from Delhi