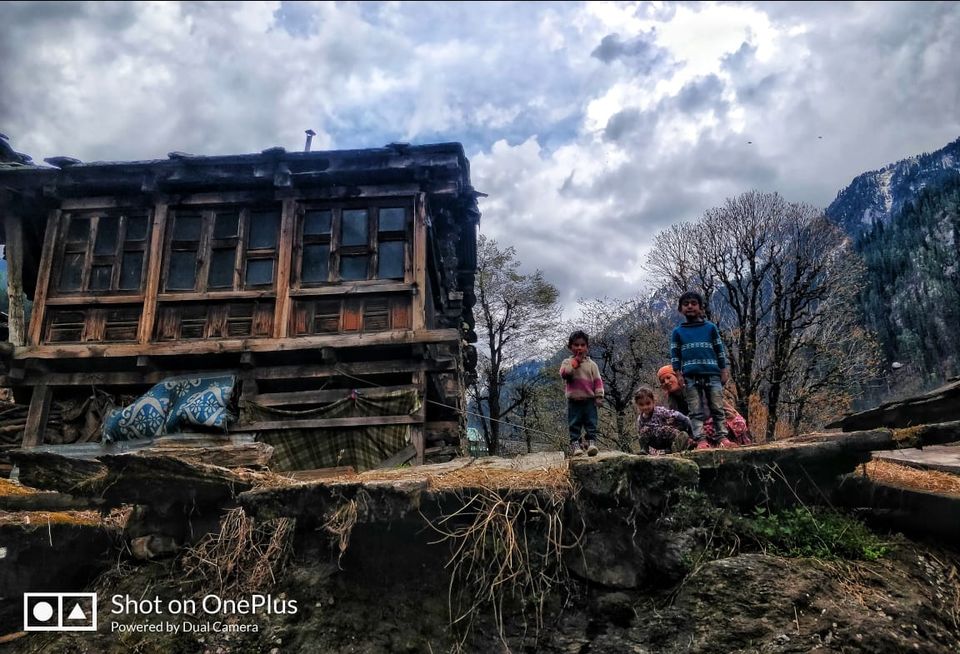 Location: Grahan (10 km from Kasol )
THE MOUNT VIEW HOMESTAY
Ph No: 8350966855
So I was chilling usually one eve when 2 Israeli girls sat beside me (Roni and Sarah) . They were quite approachable and asked how I was doing and stuff. As we were talking Mrs Raval (owner) came with a cup of soup and asked Roni to take it. As she took a sip she went to throw up . I asked if everything was ok,then I got to know Roni was suffering from Menstrual cramps and anty made her our own desi #kadha . The moment I described the #kadha thing to them, they didn't stop thanking didi (Mrs Raval) for her concern . I feel this is one of the very motherly nature pahadi women wear .
The other day while they were calculating their HOMESTAY expense aunty kept appreciating how they helped her in home chores throughout the week.
Sarah who wanted to give her ₹400 extra for papaji (Uncle) asked me to tell her as he was not doing well.
No matter how strong Sarah's emotion was to help aunty, she kept refusing to accept and was happy with the bond they shared throughout the stay.
This was something I have just seen in movies and books. The unconditional love b/w 2 strangers who don't even share a common language, the random act of kindness and compassion they taught me is what world needs to learn.
This might be so pretty things to look upto but I believe in the world of NGOs and sadhu sants trying to put world at peace, these women make me think for a better world !
I found Mrs Raval to be one of the strongest women I have seen. Apart from being a #Dadi she handles almost everything there single handedly. At the same time she contributes to field work as well .
Also I got to know about Sarah's polish boyfriend who has 2 kids and her family is refusing to accept him. The way Aunty didn't judge her unlike my #Padosi aunties, made me realise this is the real empowerment we need.
To respect other women's choice
To have a goal in life and put everything towards it
To love unconditionally
I might be far away from the peace of mind I aspire to find but I feel trips like this is gonna help me achieve it .
Also if by any chance i succeeded in promoting her business, do help in her home chores !! 😊😊