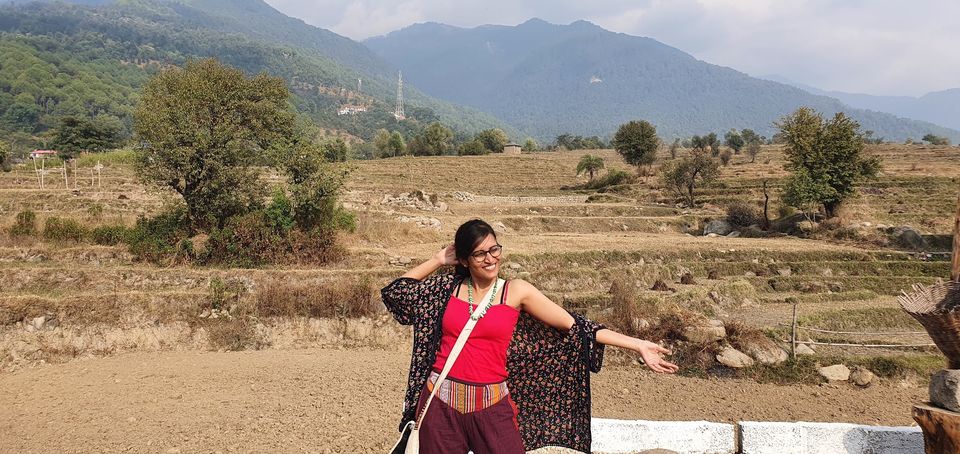 I woke up with the realization that it's Monday today, so I'd have to open the same rectangular screen and work from hills. Fortunately, the work this week is kind of chill, and I had become somewhat accustomed at striking a balance between work and vacation. So as soon as I had free time in the afternoon, I dressed up to start today's exploration.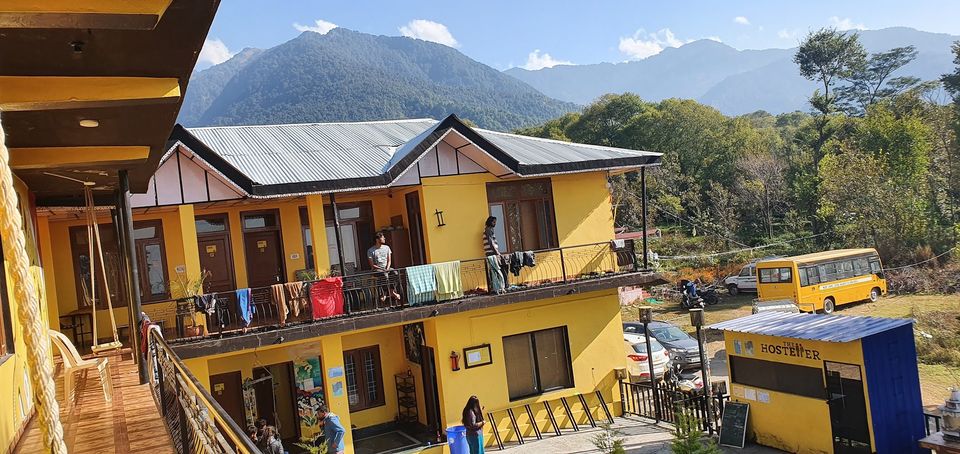 We started strolling on the roads of Bir, and came across this beautiful ground adorned with these hanging flags. But since it was a private property, we couldn't take pictures inside. In front of it was this vividly colored monastery, but due to the pandemic all monasteries are closed. Hence we couldn't visit it.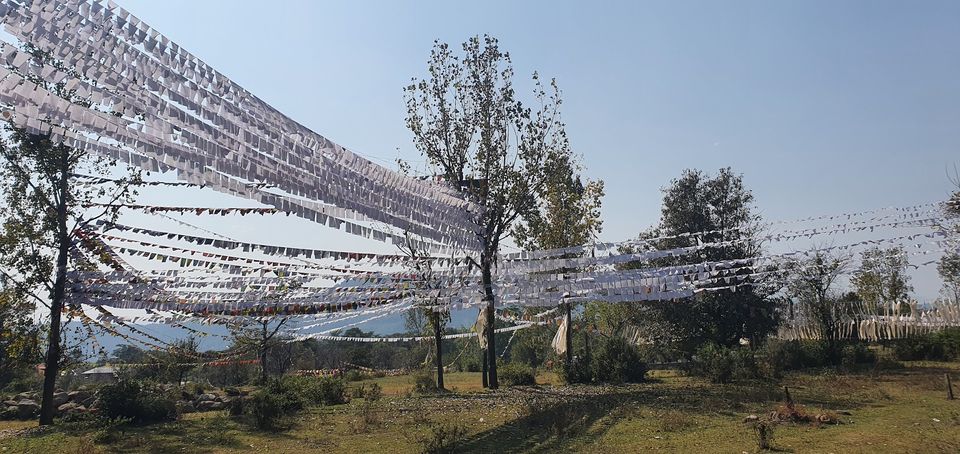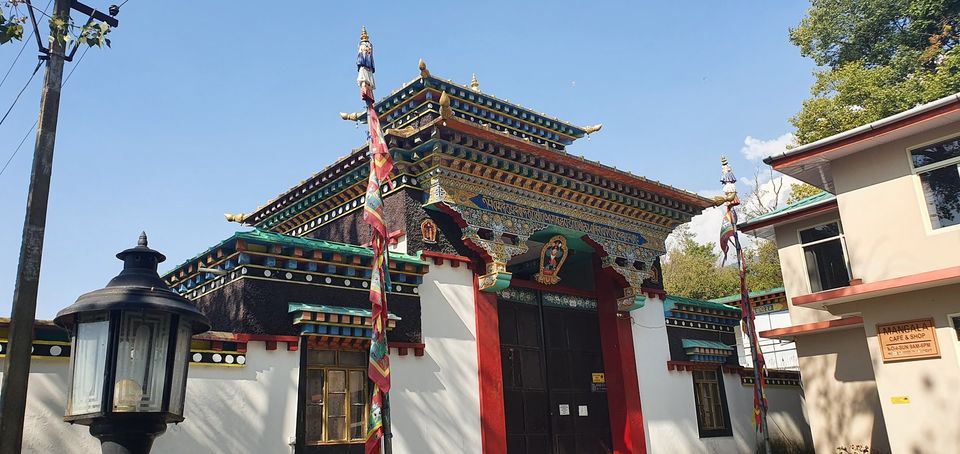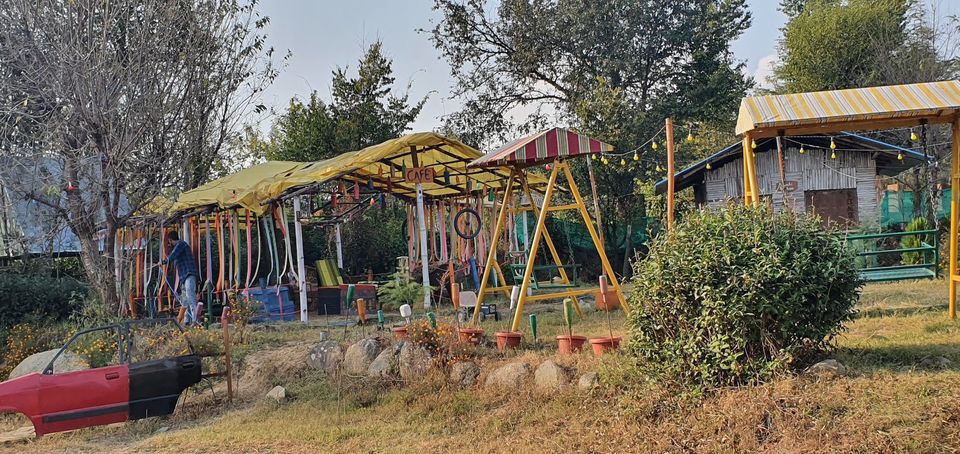 While strolling around, I saw a street in front of a monastery, and the Buddhist prayer flags hanging over there caught my attention. I ran towards the place and also saw a vibrant painted brick wall. I was delighted to see it and managed to get some crazy pictures!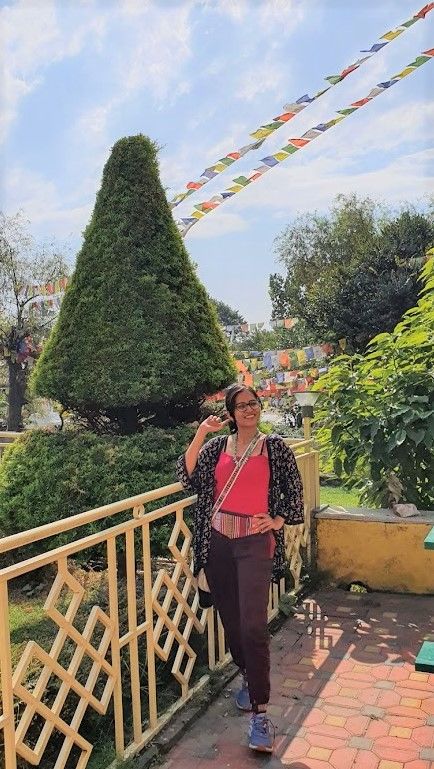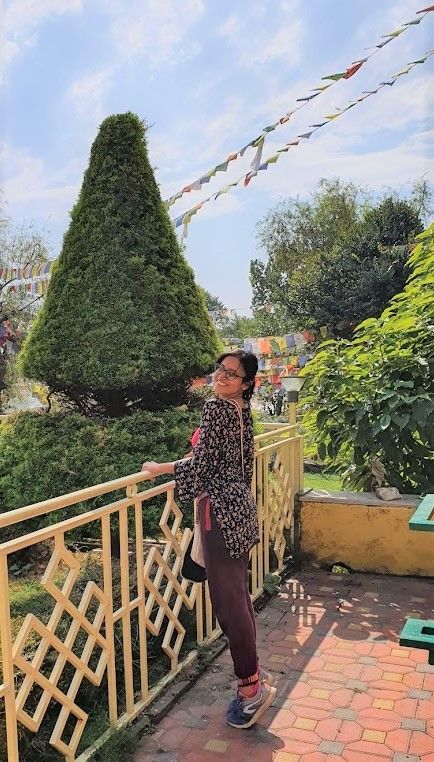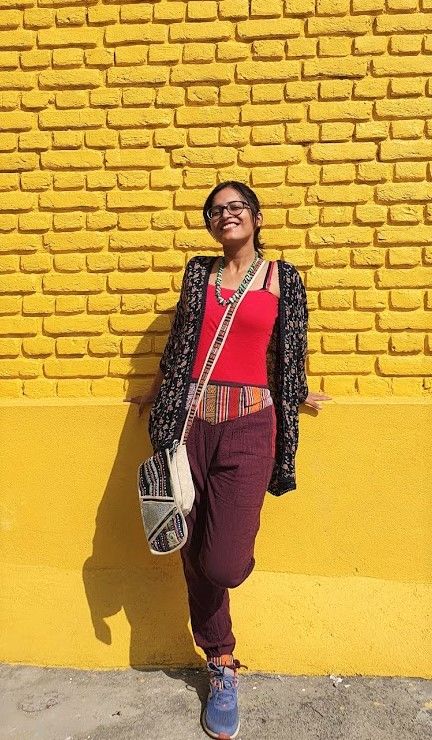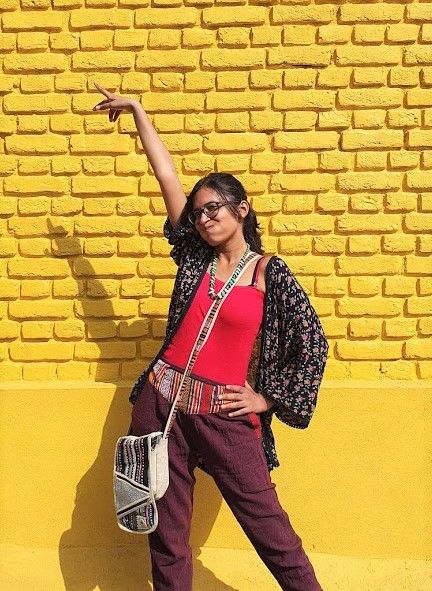 Then we went towards the paragliding ground site to get us in the feel of Bir. We then went to Avva's Cafe, which is the only authentic South Indian cafe in Bir. On the first look it seemed like I'm in Italy, even the ambiance was gorgeous. Raw wooden seating on the outdoors, white pebbles beneath us, and huge fields surrounding us. We had Avva's Special Dosa, Podi Idli, and Vada Sambar. All of the food was delicious. It's a must visit place if you're in Bir.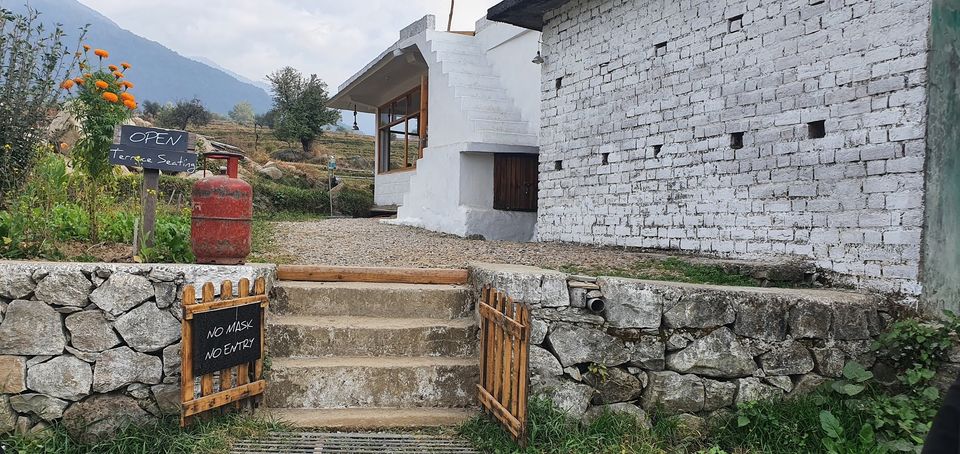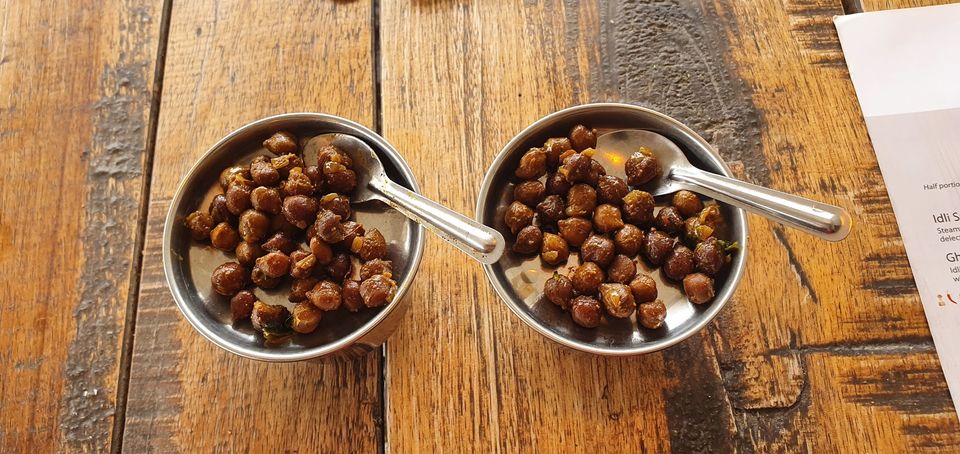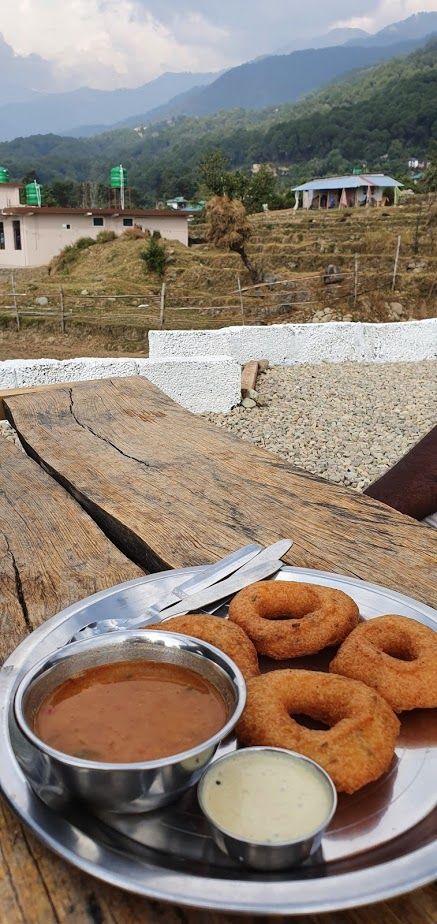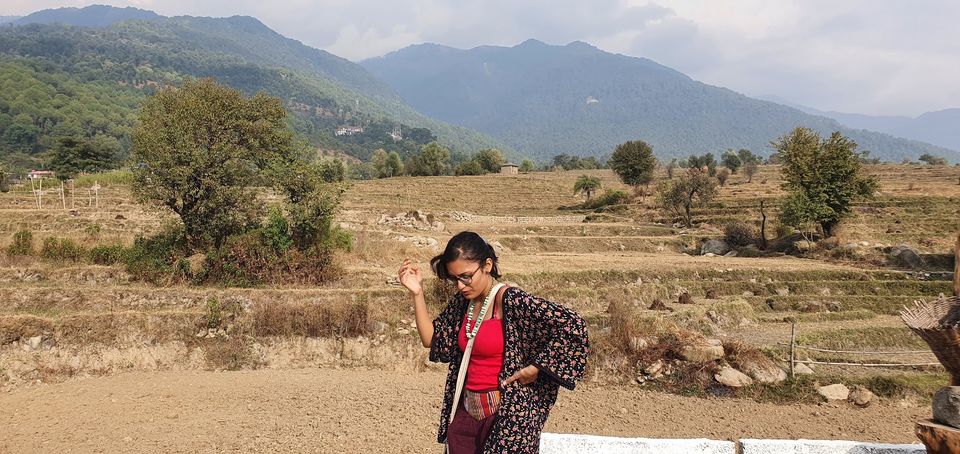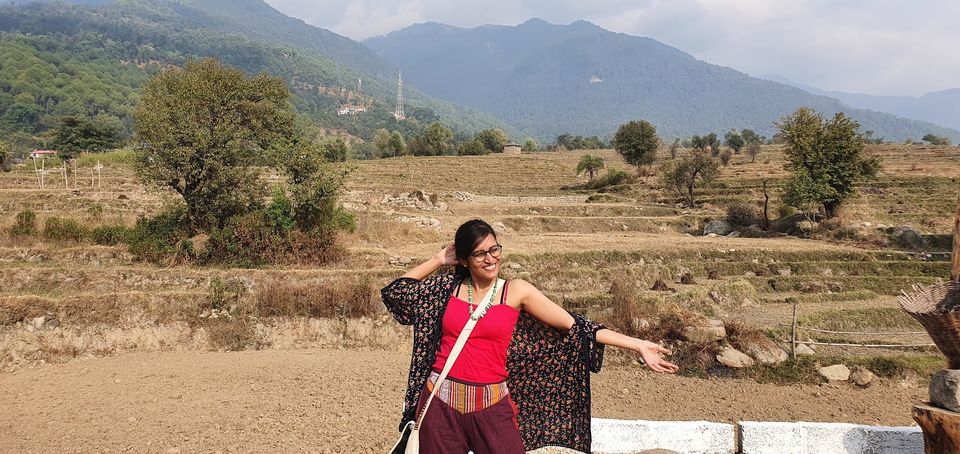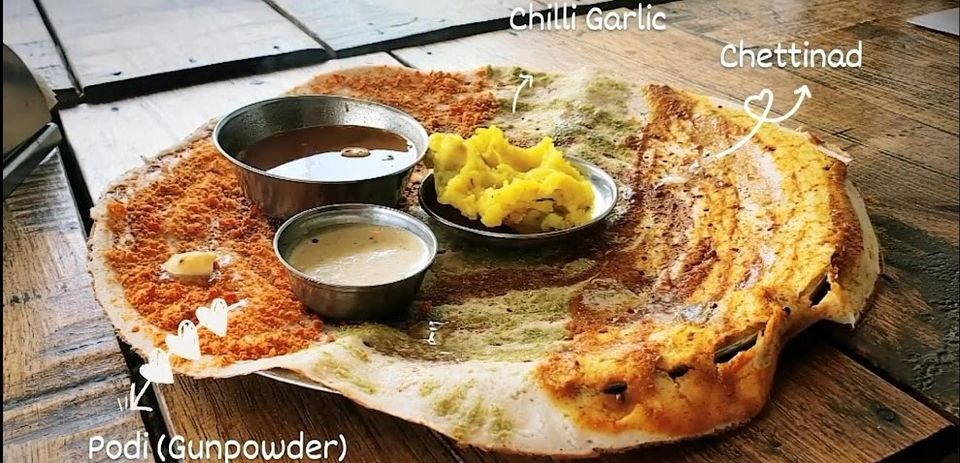 After having food, I went back to hostel and worked for some more time. Then we went to the waterfall that comes on the way to Billing. The waterfall wasn't anything exceptional, but near it we saw people doing Bungee Jumping and Sky cycling. Also, the children returning from the school accompanied us on the trek to the falls. The sunset over there was as pretty as an oil paining on a canvas.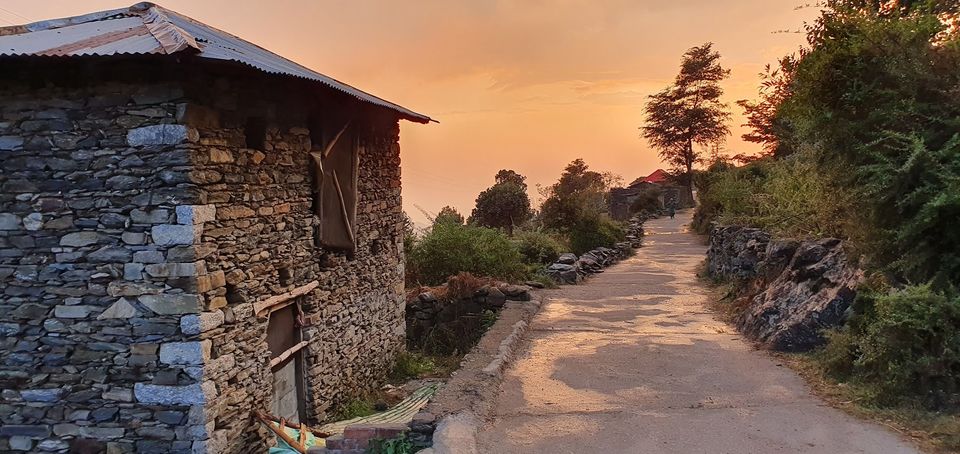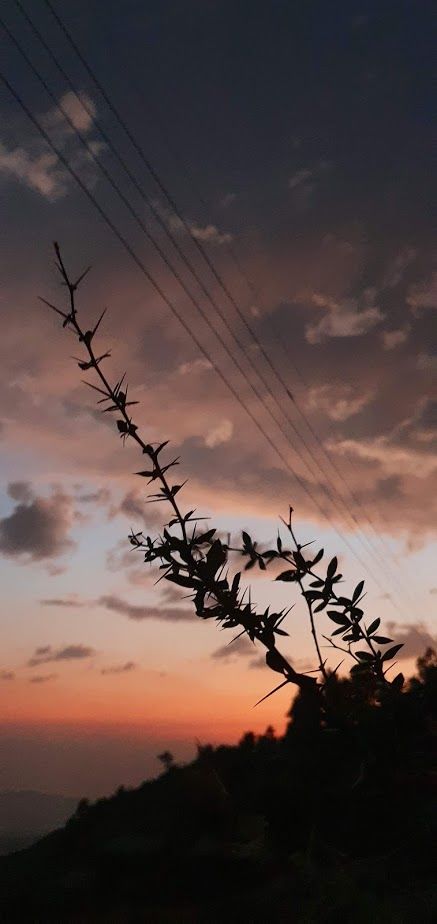 We then drove to the paragliding take-off site at Billing. We had maggi and chai at the thadi over there. Then we sat on the grass littered with wild horses' shit, since there was no other place to see the whole sky. In a few moments, a mountain dog came and sat beside us. We sat and waited patiently for the moon rise. The experience was so tranquil that by the end of it, I was laying down staring at the sea of stars that flooded the night sky.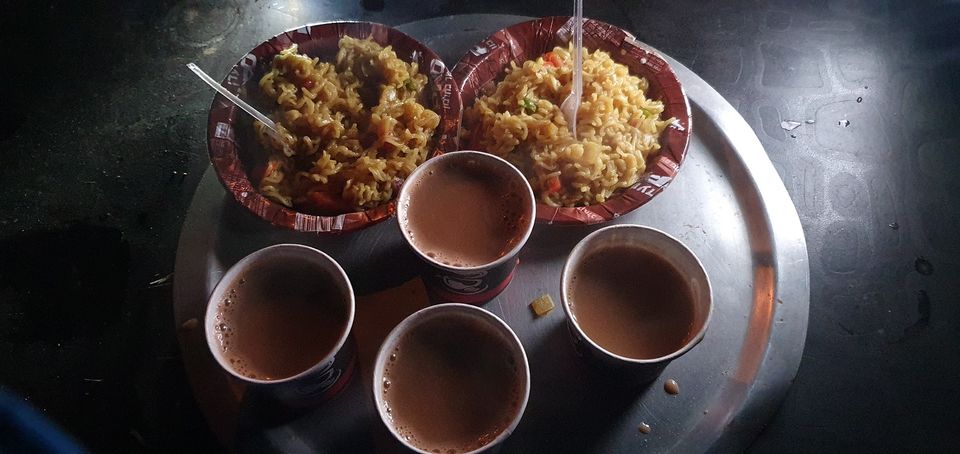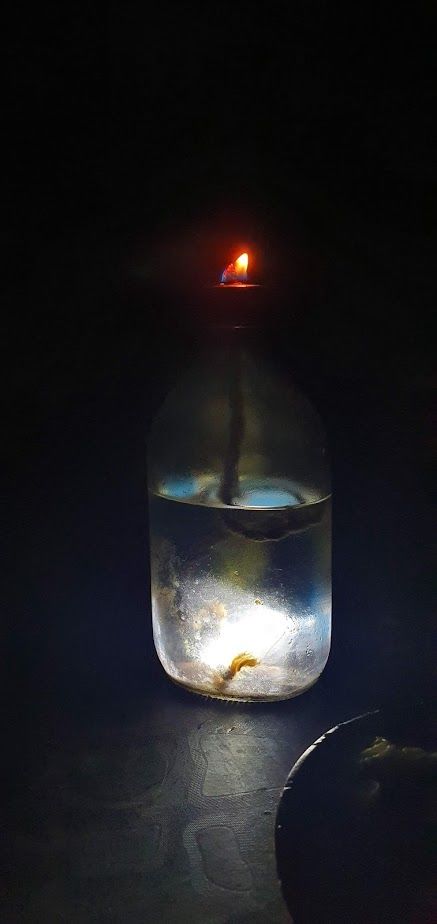 On the way down from Billing, we also saw a jackal climbing up. We were coming down listening to the radio, and on the way the same radio channel catches signal from 2-3 surrounding locations, so it was like a fusion party inside. I was so relaxed after the stargazing experience that I slept on the backseat of the car.
After a while, we reached Cafe Cloud Door and found it was empty. There was no one there except the staff, maybe they were going to close down but they were kind enough to serve us. While waiting for the food, we read Gulzar 100 lyrics - an absolute classic in their collection. The ambiance was so soothing that I was high without a substance. They're known for their amazing Woodfired Pizzas. We had Chicken Salami and Non-Veg Overload Pizzas. They seemed to be overpriced at first, but when we saw the size and tasted them, it was totally worth it. Definitely recommended, especially at late evenings.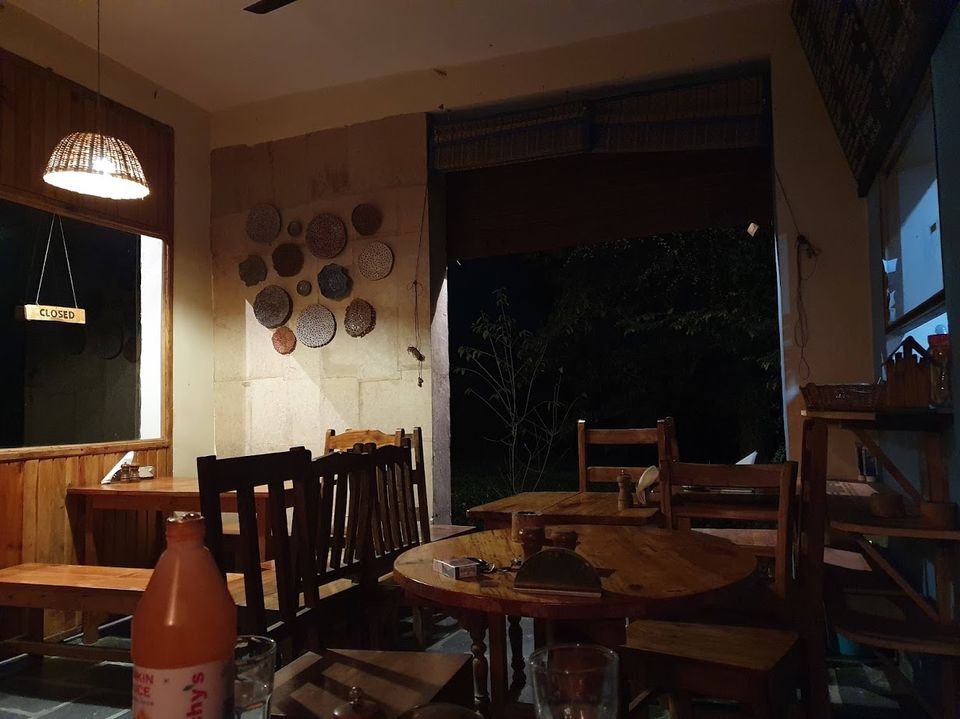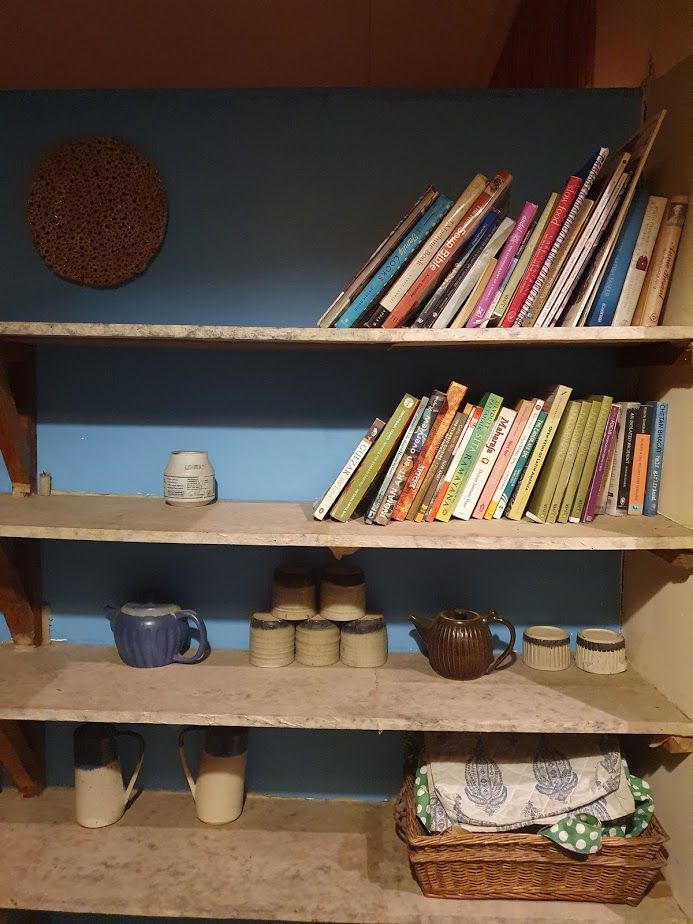 We went back to the hostel and were welcomed by the warm bonfire and jam session. Mountain Tip: Definitely try the Una in Bir, it's their local alcohol and it's so smooth that you'll forget your brandy sessions after having this.
Musings
Sometimes you feel uneasy in your own company, with your own self. But there are times when you're surrounded by people and still feel a deep sense of calmness. You are along with these people, but none of you feels like an obligation to have a conversation. All of you just somehow understands that it's okay to lose yourself in the present moment. At these times, you can just sit by them on the lakeside and see the reflections along the ripples in the water, or just lie down on the wet grass and stare at the rising moon. If you have such people in your life, remember to always keep them by your side. They are your wolf pack.
This is an article in my series 'Workation 2020', which is a 16-Day post-lockdown trip to Himachal. Follow me to live the whole experience along. Check out the posts and story highlights of this trip on Instagram at my handle @divyagolyan!