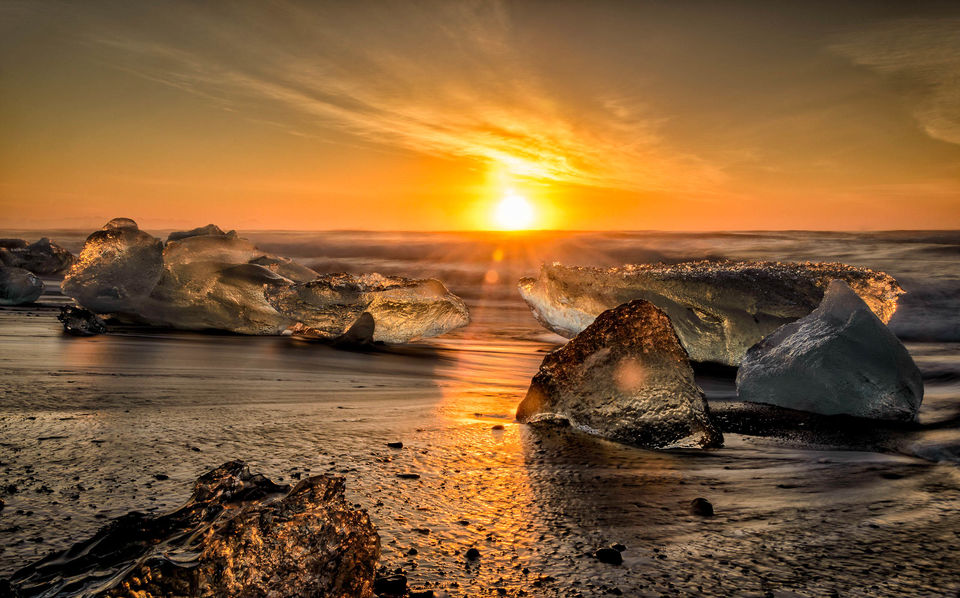 If dramatic landscape with volcanoes, hot springs and lava fields have been tempting you to take a trip to Iceland then your wish has been granted! What else? You can win a trip for free and the offer does not end here as you will also get to take a friend along. Yay!! This once-in-a-lifetime opportunity is offered by a budget Icelandic airline and here is everything that you need to know about it.
Say Wow With 'WOW Air'!
Iceland-based budget airline WOW Air is making this lucrative offer to travel lovers. It launched a unique competition named WOW Travel Guide competition on April 23. It says it's looking for a "fun pair of individuals who are able to think big."
Who Are They Looking For?
The company is looking to hire two people who are willing to move to Iceland for two months. They will travel the world for free and produce content and travel tips for its WOW Air's website. Both persons do not have to be content writers as long as either of them is handling all the task.
Perks & Pampering!
If getting a chance to travel for free isn't a perk in itself then the company is offering lots of other perks as well. The successful applicant will be paid a monthly salary of $4,500/month and will get to stay in an apartment in Reykjavik. This place can be used as a base for travels. Transportation and various other tours around Iceland will be covered by the company. If that sounds like a dream then it can come true for you!
Tempting Destinations
You will get to pick 38 destinations across Europe and North America from WOW's list. The list includes some of the world's most popular places including Barcelona, New York, Los Angeles and Stockholm.
When?
Submit your entry by May 18. The trip will begin on June 1 and last until August 15. Planning itinerary already?
Are You Game? Apply Here
If you have the next two months in your hand then there cannot be a better way to utilise this time and, that too, for free. We know you are already dying to apply for this amazing opportunity so without much ado, here is what you have to do!
To apply, visit the competition website and upload a video clip offering travel tips for your hometown. The video should be at least two minutes long. The contest is open to candidates across the world.
The deadline for entries is May 14. After this a panel of judges will select the winners who will be announced via social media. Results will be declared on May 18.
Throw your hat into the ring to try your luck for this one hell of an opportunity. If you don't make it there, not all hopes are lost as Tripoto is always there to make your travel dreams come true. Share your travel experiences with Tripoto community here and get a chance to win an all expenses paid trip.
Meanwhile, there is some visual treat for you at Tripoto's Youtube channel. Don't forget to check it out!