This is from my experience of doing Ocean Walker. It was a scary but a fun activity wherein you get to walk in the ocean with this glass on your head. You can also spot some nemo n other fishes here.Reminds you of finding nemo.. Must recommend while visiting Bali.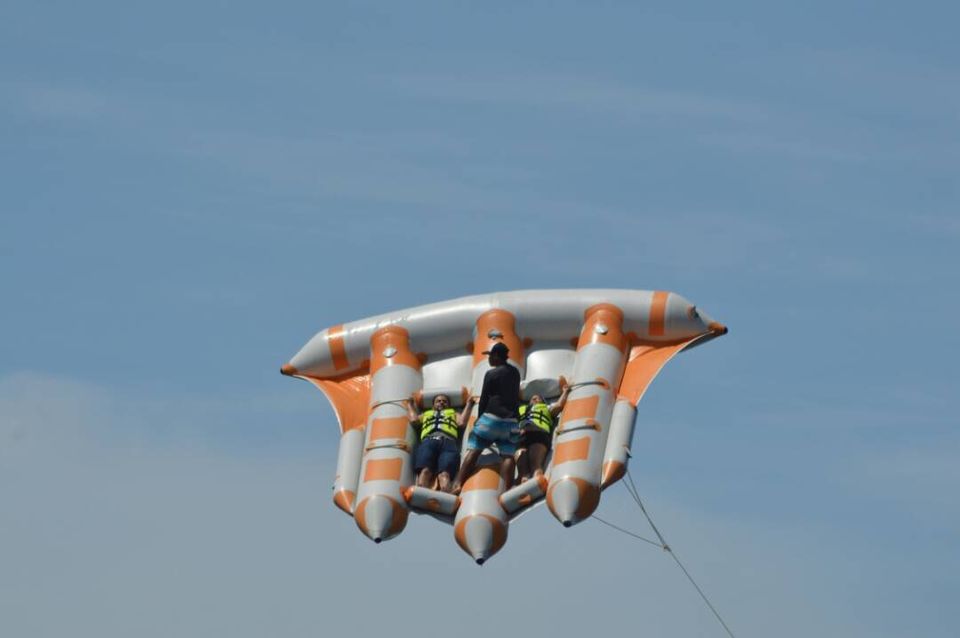 This is my personal favourite. Fly fish is a marine game activity on seawater, using a rubber boat that looks like a real flying fish. There are no seatbelts if you fall, you directly fall into the water body. It is pulled by a speedboat, the flying fish take you up to 3 meters over the surface of the water. The activity gets more intense as the ride usually lasts for about 15 to 20 minutes. It is a fun activity.
I know this is not an adventure sport but it surely is my act of daredevil. I am scared of monkeys and I totally believe that if you are scared you must give it a try. Surrounded by hundreds of monkeys, this monkey forest in Ubud is surely not for the weak-hearted.
I always wanted to scuba -dive. It was on my checklist for the longest period of time. When I actually got a chance to do it, I jumped on the opportunity only to realize I am shit scared of going underwater. After a lot of convincing myself, I gave it a shot and it was worth it. The silence under water and a totally different experience are difficult to explain rather just go for it and create your own story and an experience that will last a lifetime.