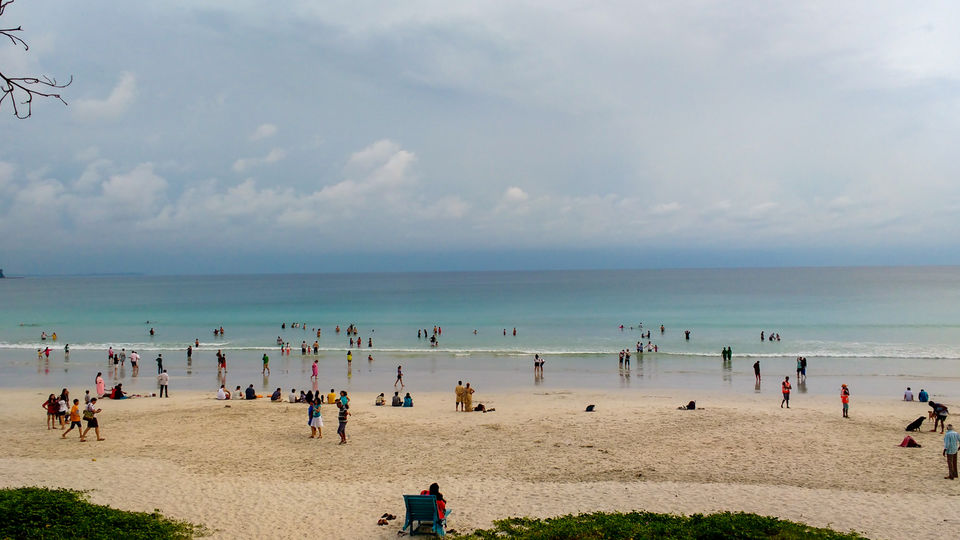 Trip to the majestic islands of Andaman is incomplete if you don't go to Havelock. After seeing Neil Island, I thought that nothing could be more beautiful that it. And when I reached here, I was wrong. It is nothing than a paradise amidst the crystal blue waters. The place looks right out the travel magazine.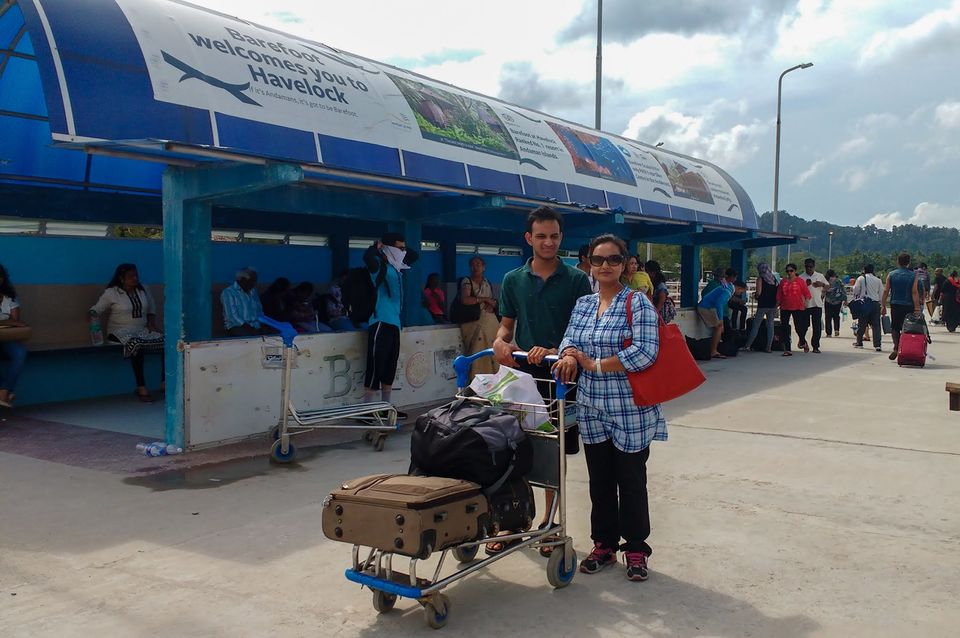 Officially called as Swaraj Dweep (Swaraj means self-rule & Dweep means Island), it is the most popular island of Andaman. Laden with mangrove forests and pristine beaches, the place is nothing less than gorgeous. Here's me telling you the places that you should not miss at all!
One of the cleanest beaches of India, the azure blue waters with slanting rays of sun falling onto the water, it was nothing less than magic. Watching the slothful sea, walking on the bed soft sand and horizon seemed to be attached to a silver line.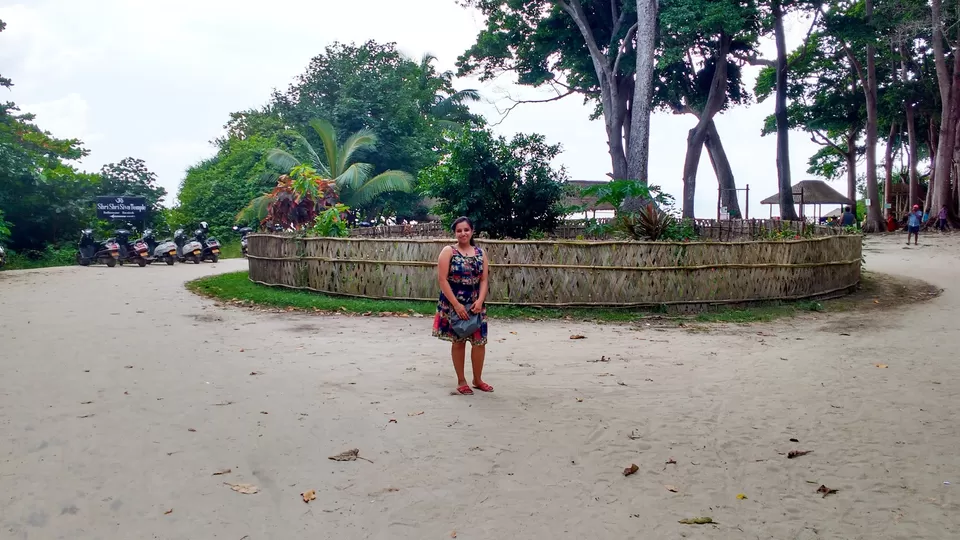 Be it swimming in the vast ocean, strolling through the beach or just sitting and just taking in all the beauty that surrounds you and making lifelong memories, it is bliss!
To reach the place, we used the local bus to which charged only ₹30 (round trip for 3 people) as opposed to 2500 for a cab! 😲 If you think how you'll come to know about the local transport, on landing the island, there is a bus top next to the Indian Tourism center. From there you can confirm the timings and pickup point close to your stay.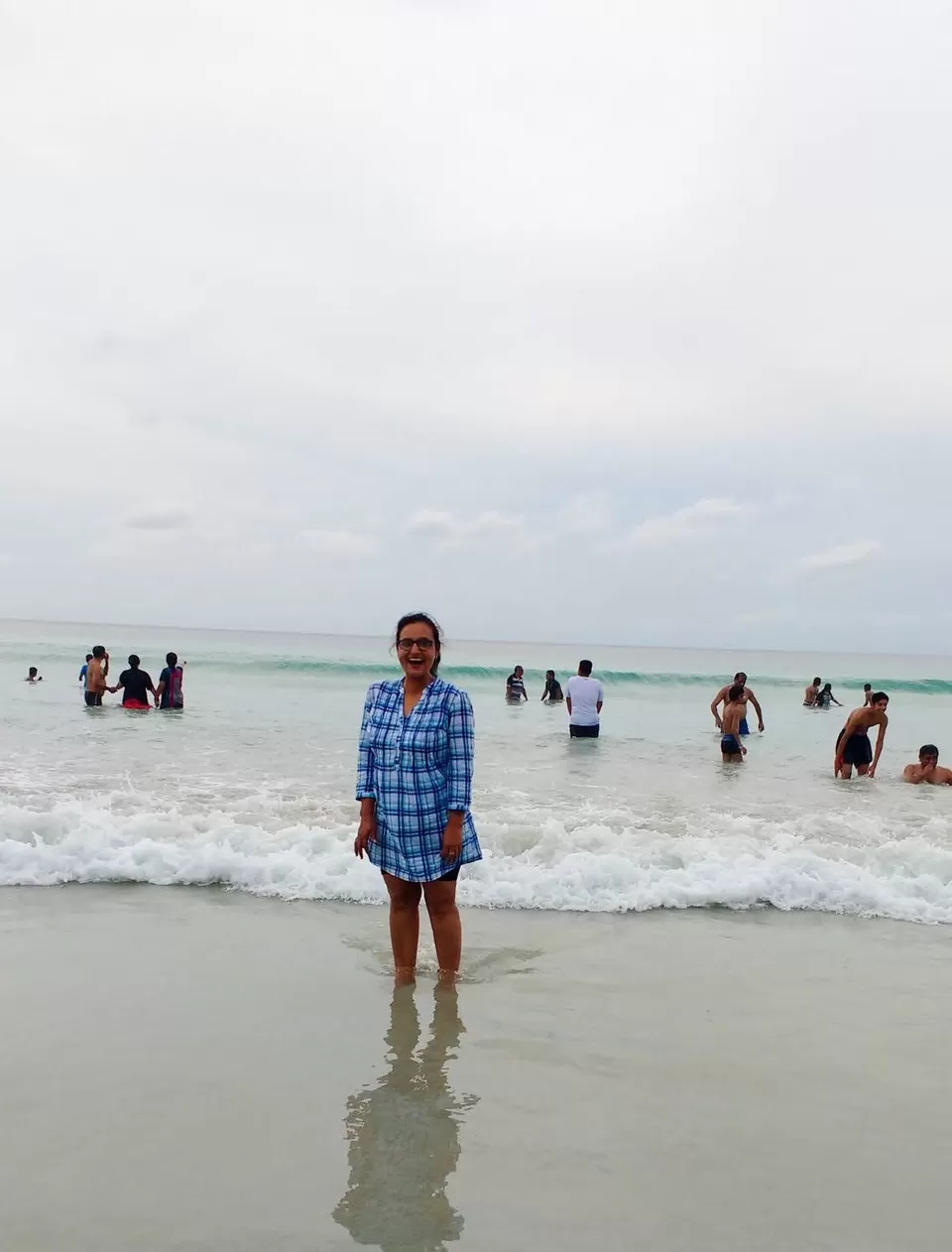 Also, if you book a cab or auto ( the charges were ₹600), they having staying period for only 3 hours, and after that you'll have to come back. So, if you want to enjoy the place without any worry of rushing back, either rent a two-wheeler or opt the local bus.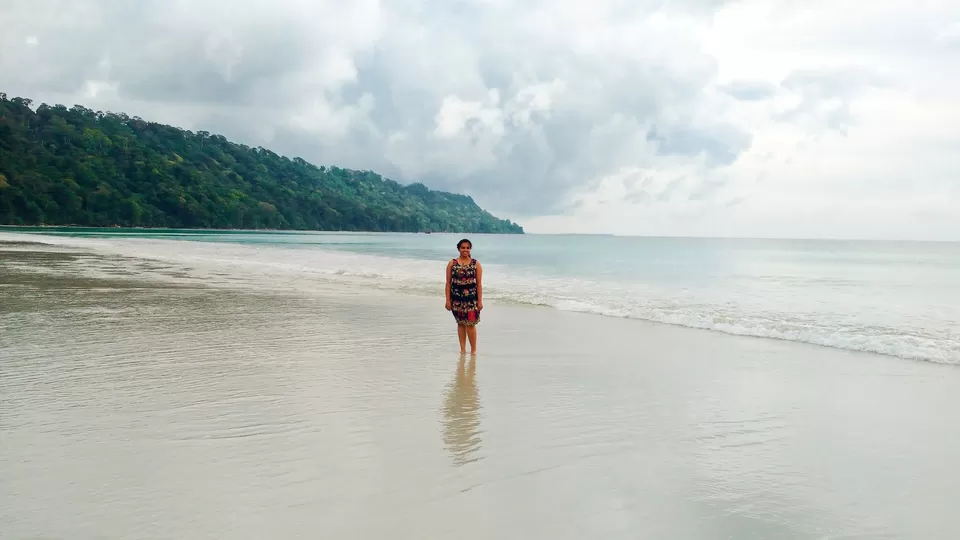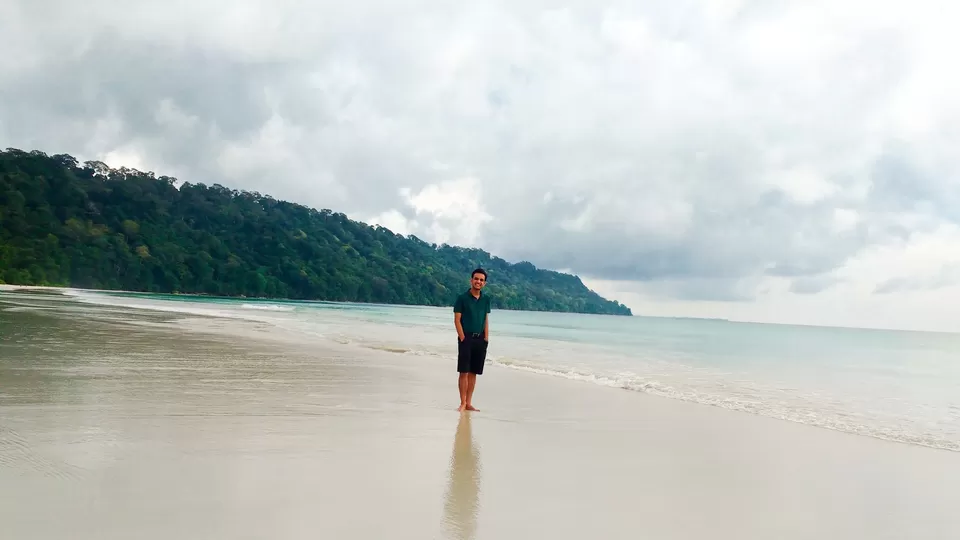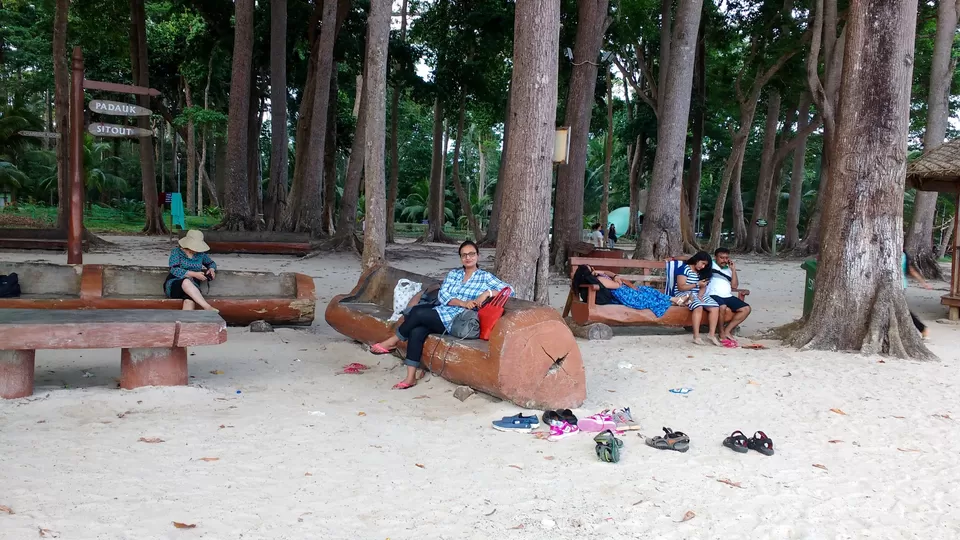 Since the beach is quite famous among the tourists, there are bathing and changing facilities.
Note: If you opt the local transport, make sure you confirm the timings of the last pickup from the beach. During our visit, the timings of the last bus was 6:00 P.M.
Another picturesque beach which boasts of exotic coral reef and vibrant aquatic life, makes it a must-visit place.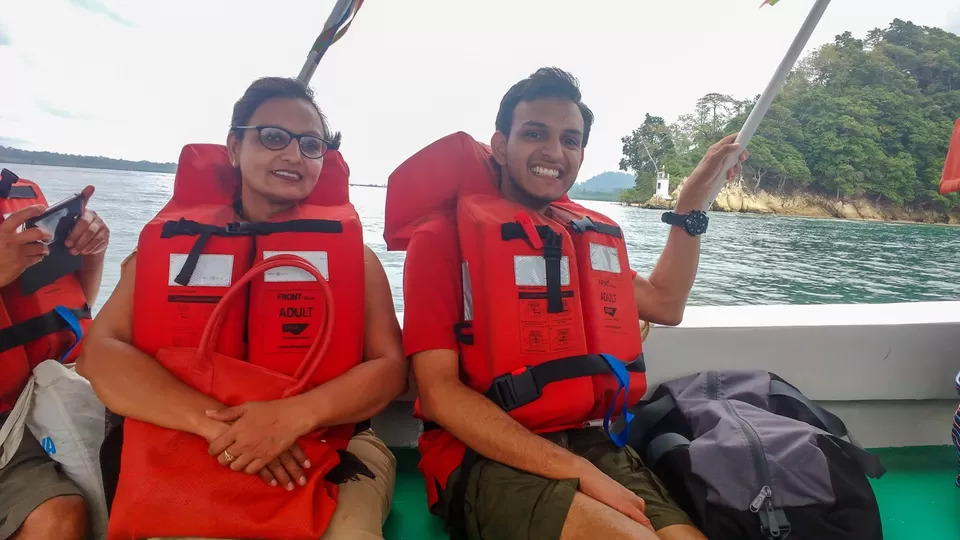 There are 2 ways to reach this beach: via boat or trekking (which I came to know later). Hence, we opted the ferry option. The ferry that is run by one organization and there is a fixed spot from where one can buy the ticket. It takes approx 15 minutes to reach there.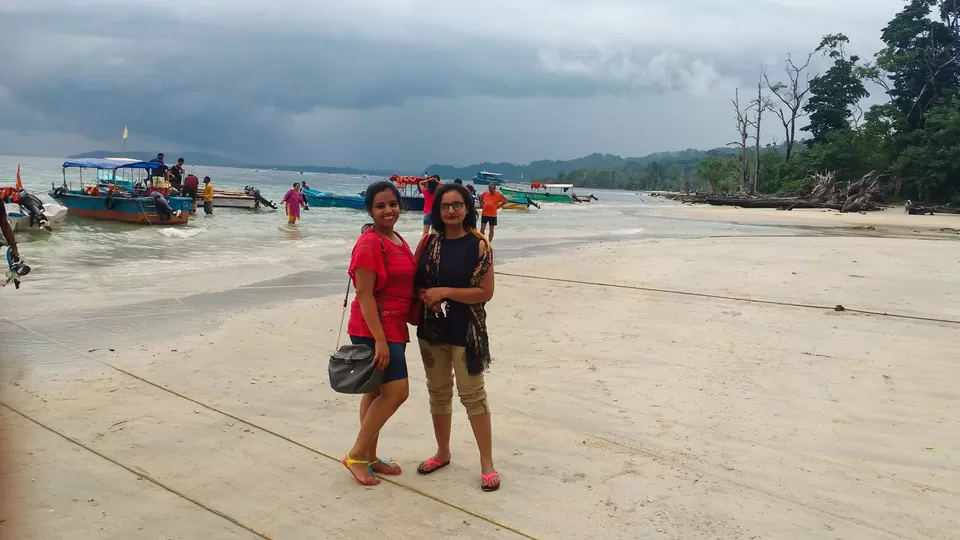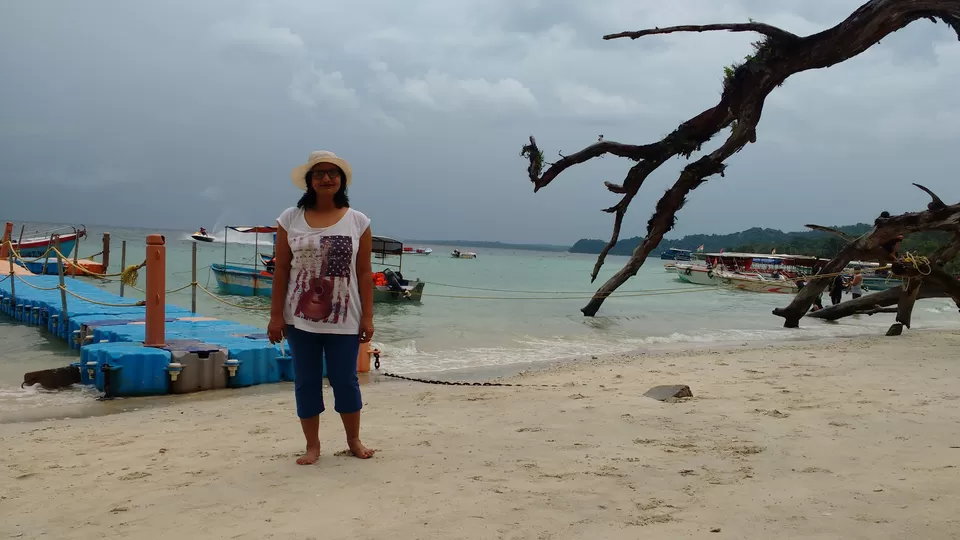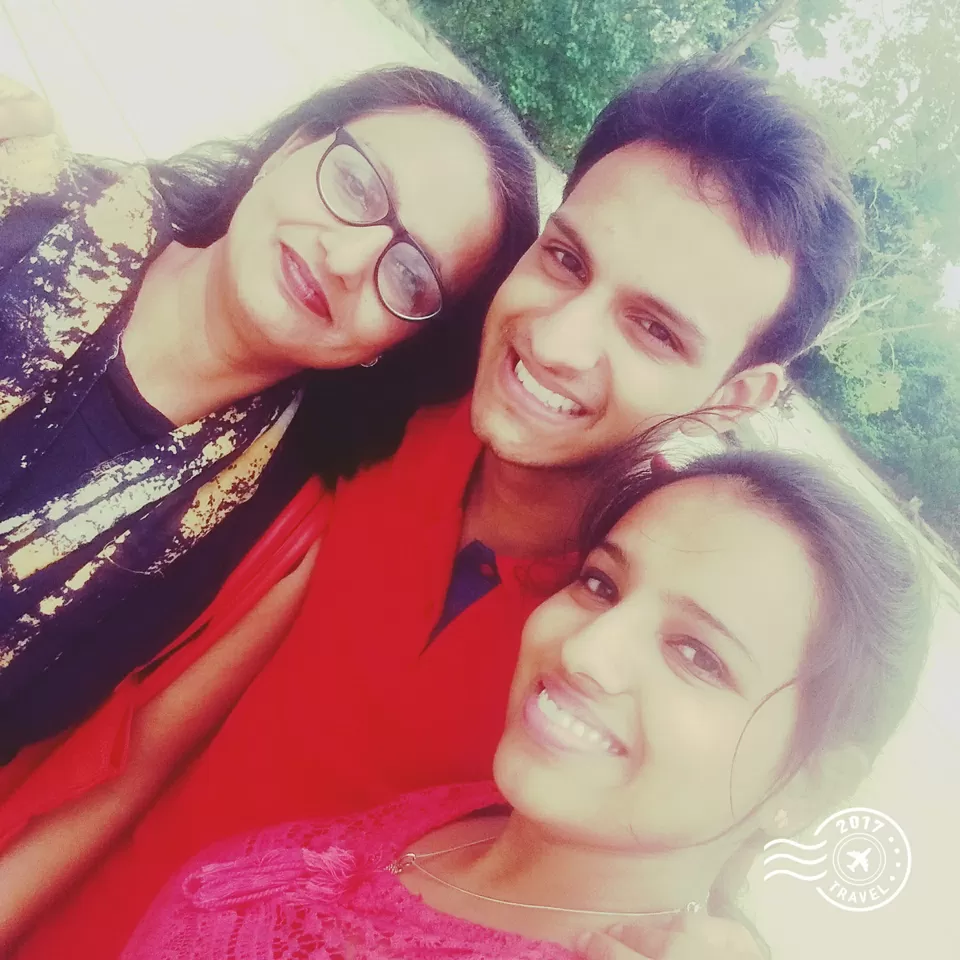 For a person who is into water sports, this beach is a water sport hub. From snorkeling to jet-ski, banana ride, speed boats, glass boat ride, there are many sports that can soothe the adrenaline rush in you. It also has sea walk to indulge in the underwater fun, and there is only one authority who has license to do the same in Havelock. We regret not giving it a try, but if you are going, make sure you give it try.
The backdrop is nothing but a glazing blue sky (if it is not rainy) and the endless ocean water. Since this area was hit by tsunami, you'll find the some of the trees just lying, but in my opinion, they add more beauty to the place. Only a small portion of the beach is open to the tourist, and rest of the area is a dense forest.
The place is also equipped with bio-degradable huts to change, and they will surely give you heart-attack as they are not at all clean. But this is the only option.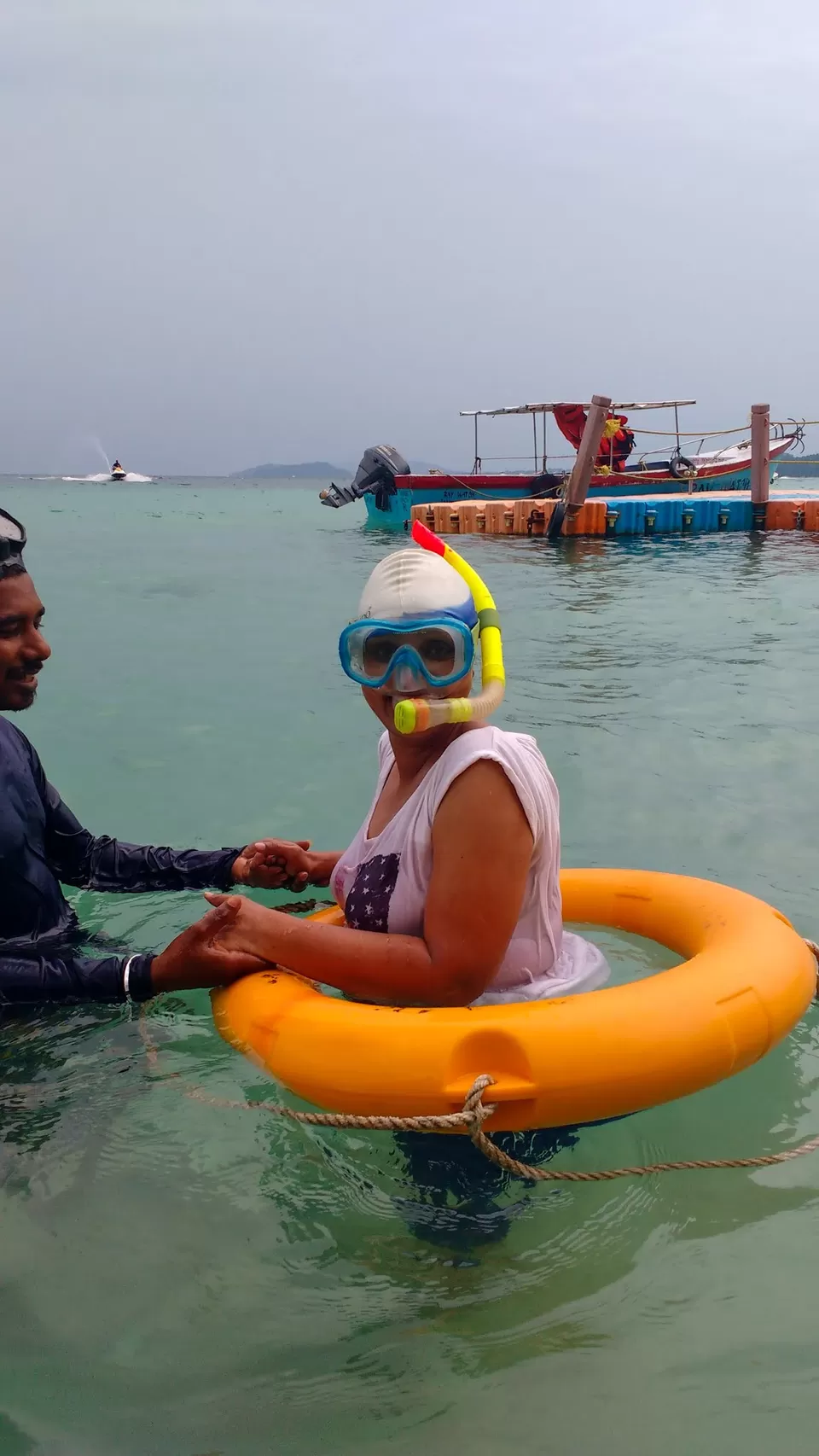 Due to rich coral life, snorkeling is a must activity. Even you don't know how to swim, an experience person from the staff always accompany. The fishes, corals, it is altogether a different world down there. 😍😍
The only thing that can spoil the trip to this beach is rain. Also, the last boat (as we were told by the authorities), the last boat that goes to the beach is at 4 P.M., and after that no one allowed to go the beach as it is very secluded with dense forest, and it can be very dangerous in the dark. So, if you plan to visit, make sure you plan accordingly to avoid any last minutes problems.
Cost for ferry: ₹700 per person(includes commute to and fro along with snorkeling) However, if you want to snorkel again, you'll have to pay for the same.
Cost for water sports activities: ₹400-500 per activity per person
Note: Make sure to carry enough cash, and carry something to eat as there are no places to eat. Also, if you own swimming costume, do carry it. If not, make sure to carry an extra pair of clothes and towel to change after you have satiated the hunger of water sports. 😄😄
A long stretch of white sand with crystal blue water and black rocks all around, this beach is not crowded. Since it is paved with black rocks, hence it is called Kalapathar (Kala means black & pathar means rock).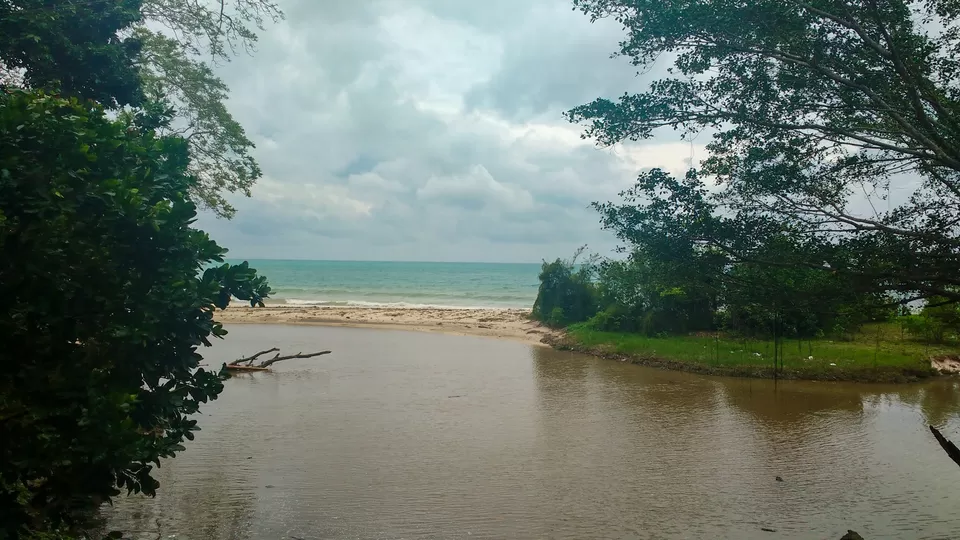 It is approx 6 km away from the main city, and the route it beautiful with beach at one side and mountains at other. I would recommend renting a scooty(₹500 per day) or bicycle(₹150 per day) and be trapped in the nature's beauty.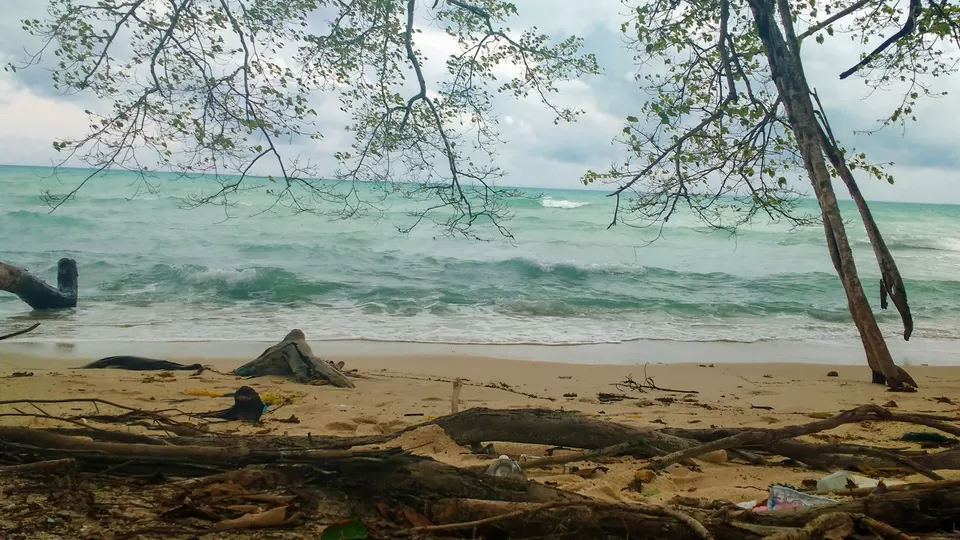 We stopped on the way many times because the complete route is full of breathtaking views. No rush and absolute peace, and riding through the beautiful narrow lanes with the gushing sound of waves. I went here 2 times as this was quite near to the place where we stayed.
Nothing much to do here. One can relax and enjoy the view, and see the waves gently drenching the sand. There local shops selling coconuts and souvenirs.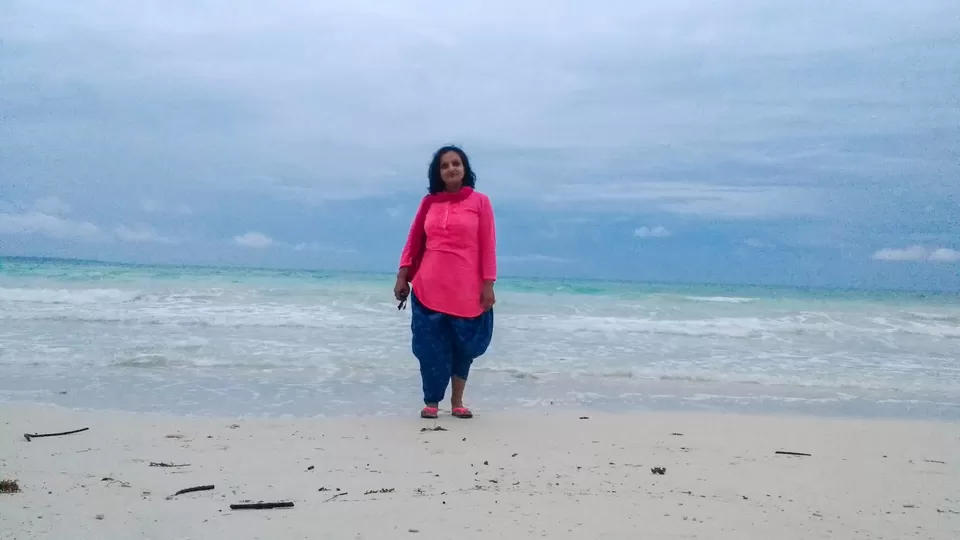 Must to activity - Scuba Diving
I know that scuba diving is not a place, but a discussion about Havelock is incomplete with mentioning scuba diving for it is one of the famous diving sites of the world. It is home to most amazing corals and marine life. My recommendation is DO NOT MISS it for the world, because missing it is a sin.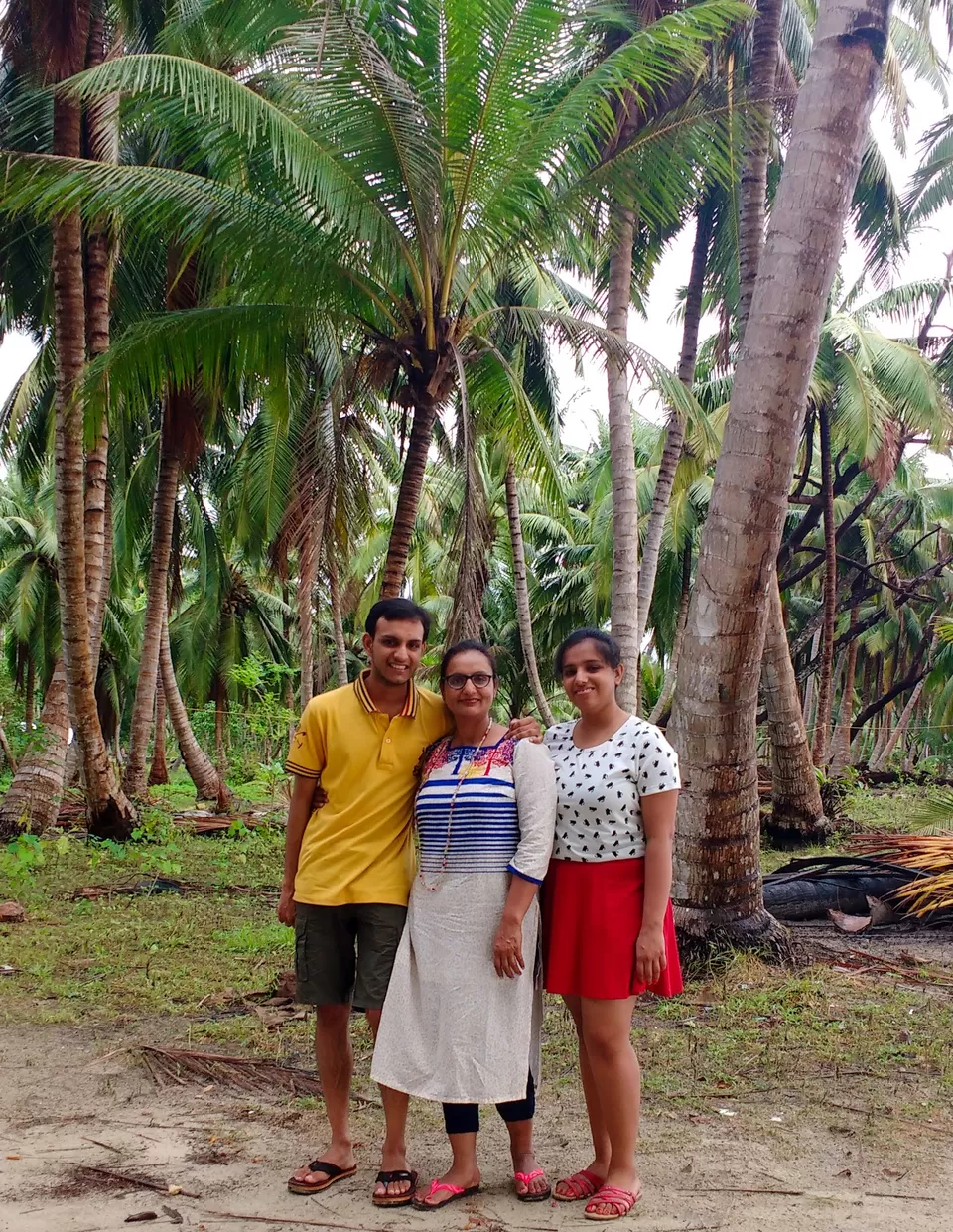 Although there are many centers, but make sure you do some research beforehand. We opted for Andaman bubbles, and they were experienced, and we really had a nice dive. For 60 mins, they trained us, and then we had an experience of lifetime. 😍😍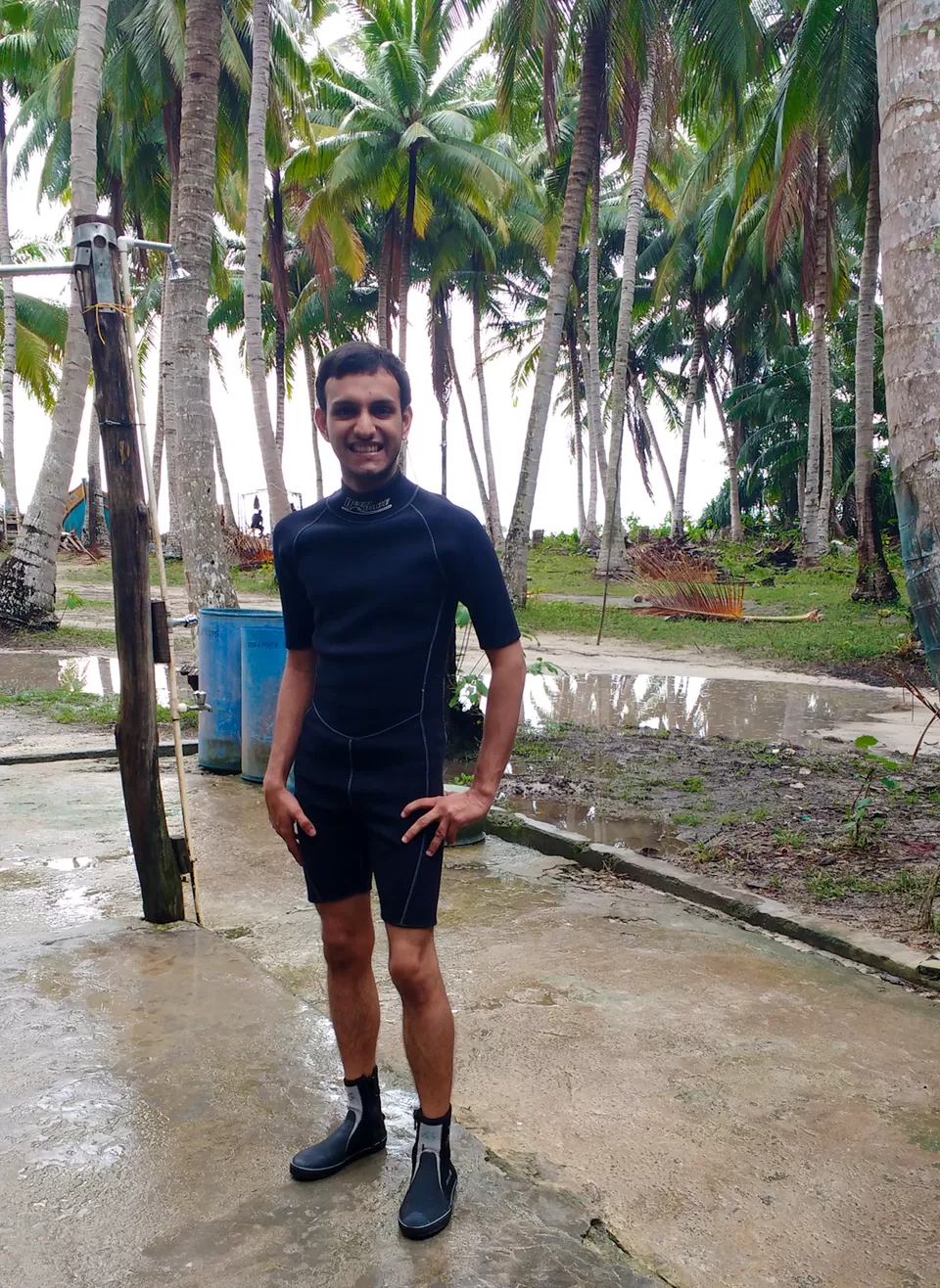 If you don't know how to swim, it will still not stop you to relish this experience. The experts divers accompany you and are trained to get you out of the water in matter of seconds if needed. My mother was initially reluctant as she afraid of water, but she later she accepted that it was worth it!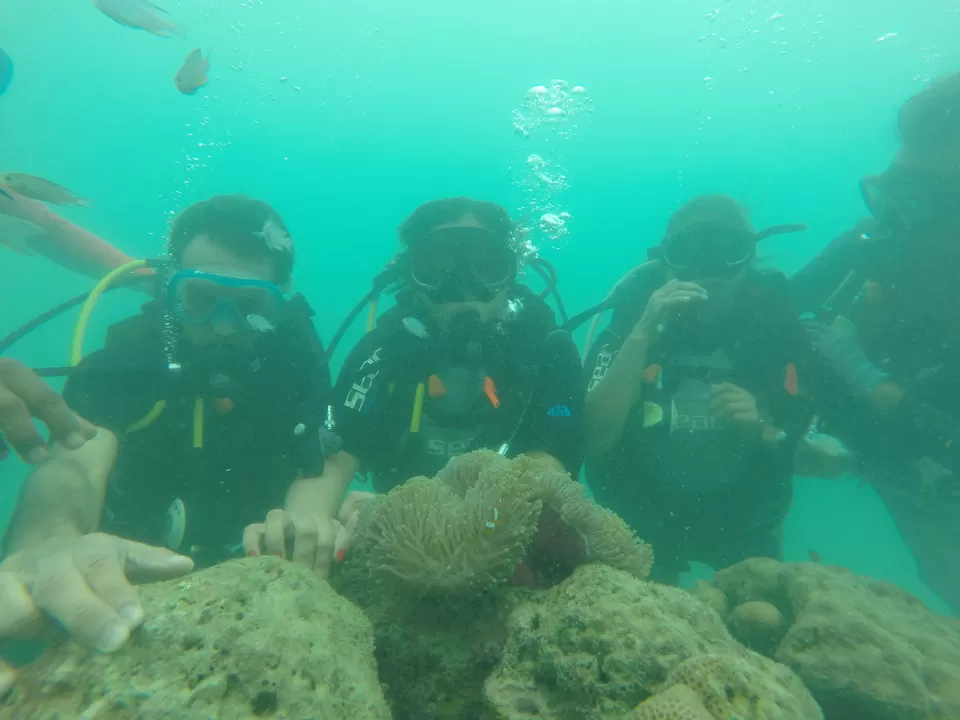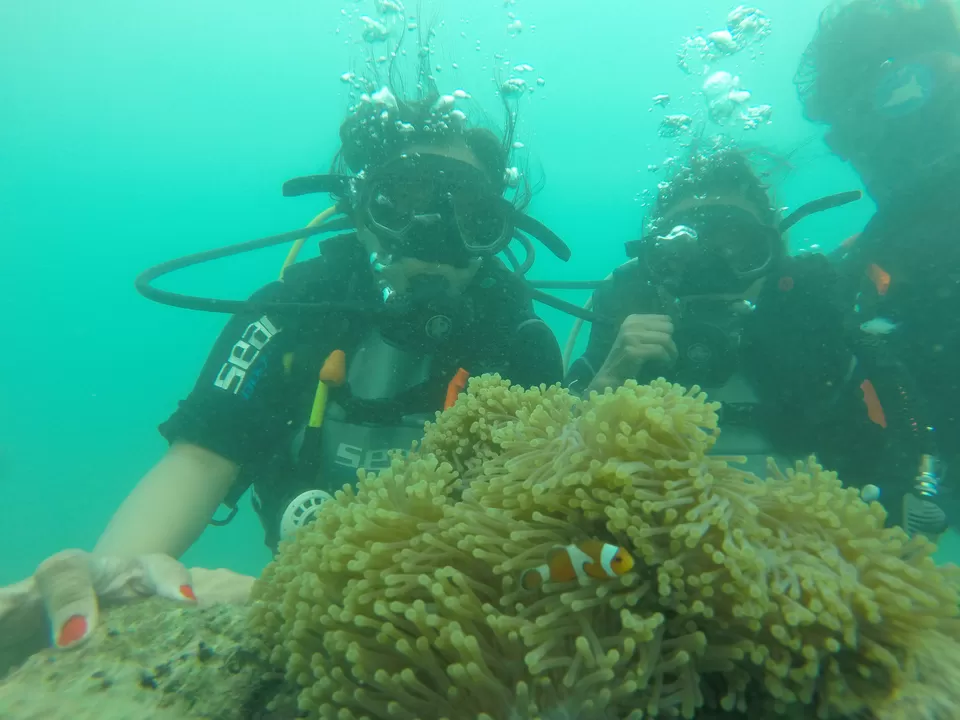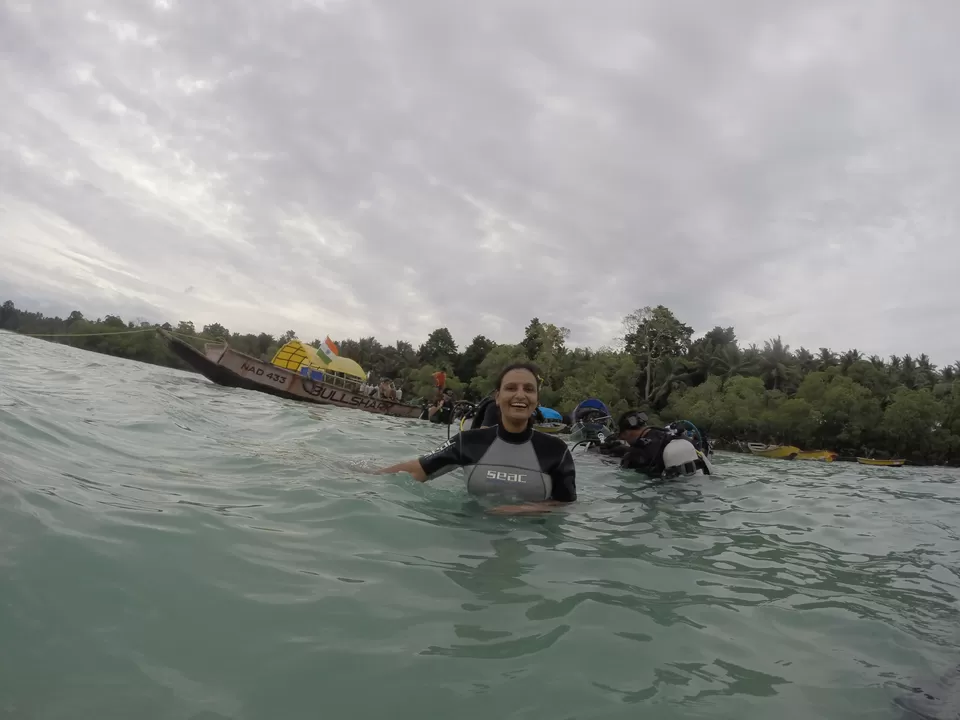 Cost: ₹3500 per person(includes underwater photography)
We stayed at wild orchid resort, which was beautiful with an amazing restaurant(they have good collections of books too!), and nice rooms. The food here is also amazing! It also owns Andaman bubbles, and hence we got discount on scuba diving!😜 It has beautiful gardens nearby a beach and the staff is courteous.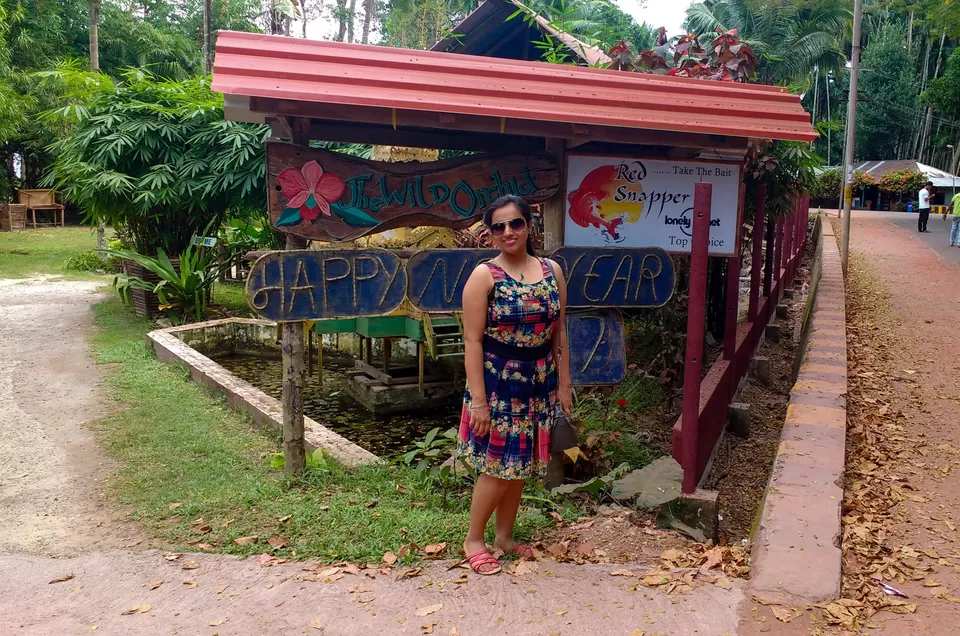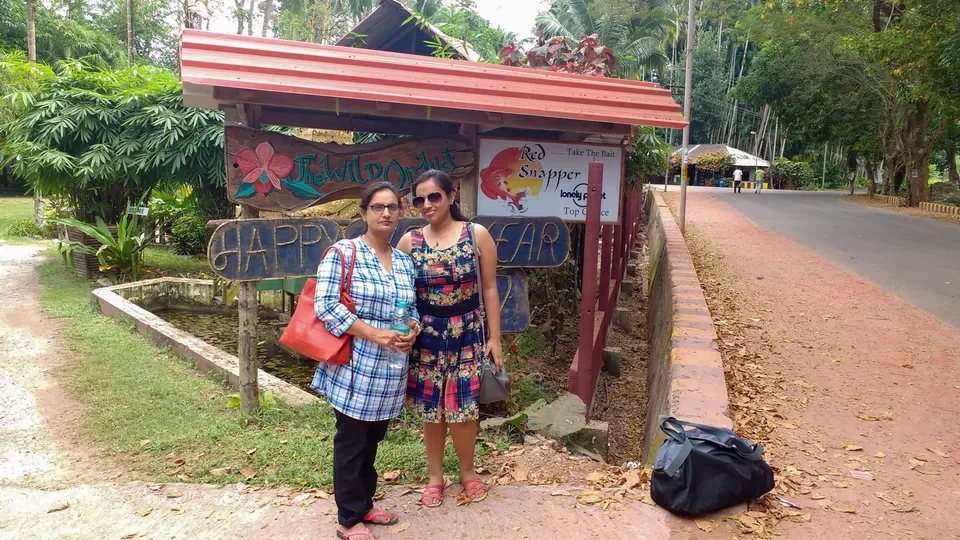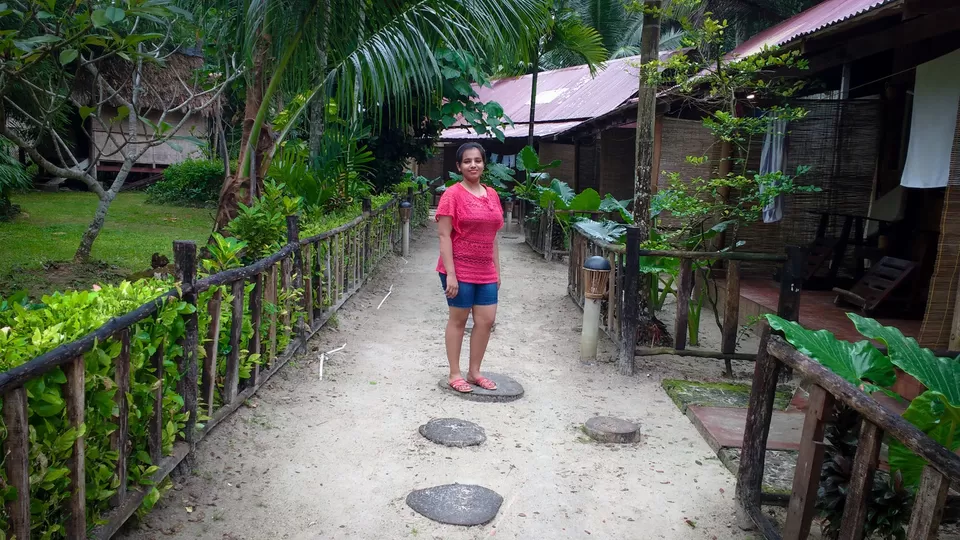 As for eateries, there are ample local dhabas with lip smacking food. We tried a quite, and the food was delicious and pocket friendly. If you are non-vegetarian, do try the local fish.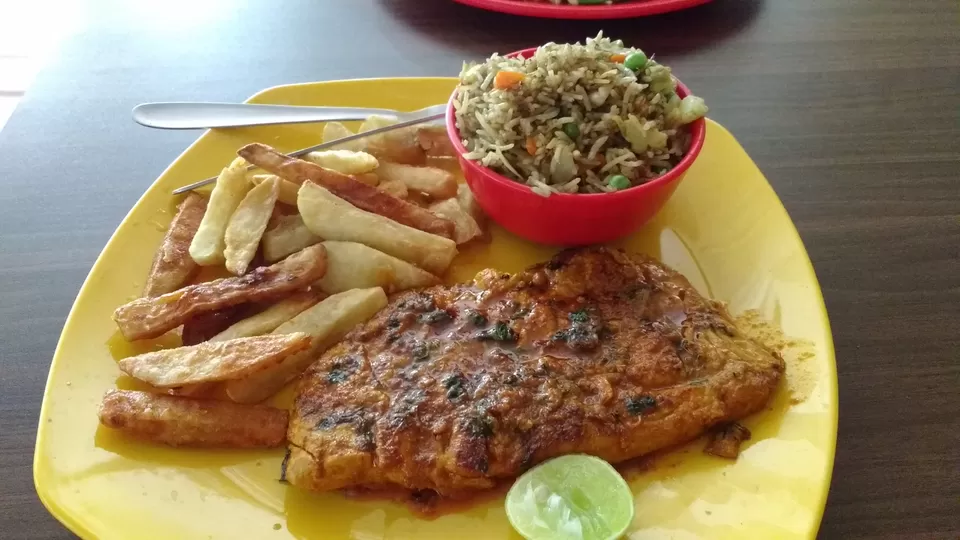 There is also an amazing café called Full moon café (I read really great reviews of this place and the place justified those amazing reviews). Amazing ambiance, food, booze with soothing waves sound is all you need after tiring trip.
Overall costs (For 3 people) :
Hotel: ₹7627 per night including breakfast (The stay in Havelock is comparatively expensive)
Transport to & fro Radhanagar beach: ₹30 (We took the local bus in which the fare was ₹5 per person one side)
Cost of ferry for Elephant beach: ₹700 per person (includes commute to and fro along with snorkeling)
Water sports activities at Elephant Beach: ₹400-500 per activity per person
Lunch at local dhaba: ₹700 for 3 people
Rent of scooty per day: ₹500
Rent of bicycle per day: ₹150
Cost for scuba diving: ₹3500 per person(includes underwater photography)
Have you ever been to this magical island? Or do you want to go here? Do let me know in the comments! Also checkout my blog on Neil Island and a complete itinerary of Andaman.