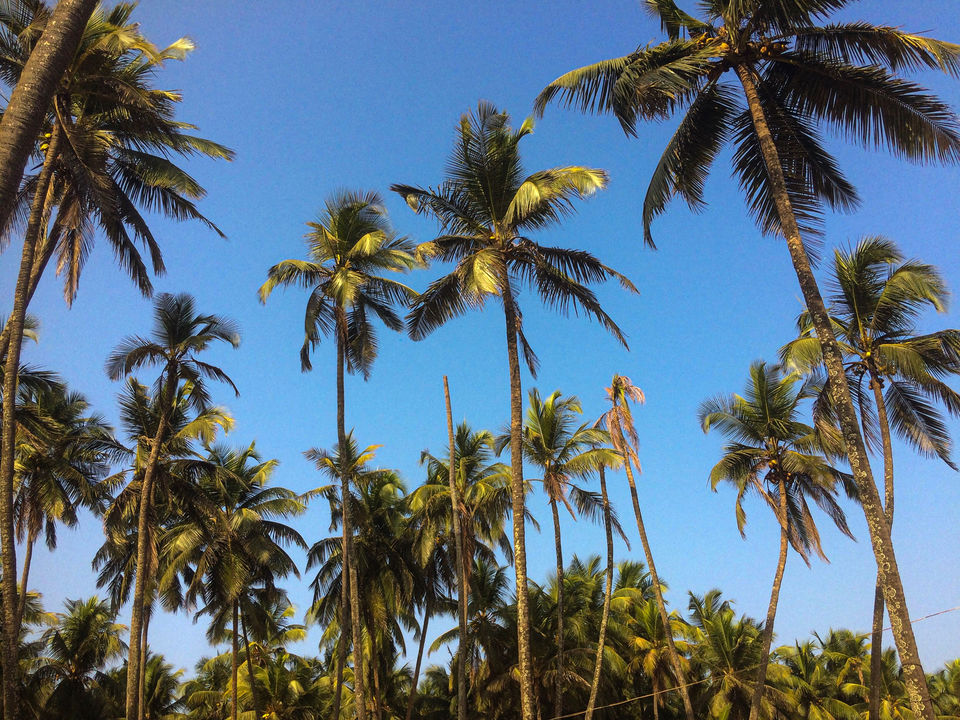 It was either the famous St Mary's Island or the never-heard-of Delta Beach that I had to choose from. I chose Delta Beach over St Mary's and boy, do I have any regrets! The idea of confluence of the river and the sea pulled me so hard that I couldn't resist.
It was not until I reached Hoode that I found out - Hoode beach is not the one with the confluence. I didn't know if I had to go back and visit St Mary's or just spend the rest of my limited time on the beach. The scorching heat added to my blues. Hoode beach was nothing similar to the one I visited the previous evening. The water level was pretty high and I couldn't see anything beyond 200m and that was kinda scary. Idk if you guys know, but I'm hopelessly aquaphobic. I couldn't spot any human on the beach but crows kept me company. Initially, I was disappointed with the whole thing but I got over it to realize that the number of fucks the sea gave whether or not it had a visitor was none. Sea was on her own, neither trying to impress someone nor waiting for some sort of validation.
The main purpose of me being there was not served yet and so, I headed back to check with the locals. I found out that the beach I was looking for was a few km away! The roads were shut due to some construction work which meant no buses too. The auto driver told me the only option left for him was to take an extended route which would easily cost me 100 bucks. I never really bothered about the kinda money Uber charged me, but suddenly I'd become very calculative. I tried to bargain but he wouldn't listen. The ride to the beach was nothing less than beautiful. A sea so vast to my left and a river to my right gave me goosebumps!
The auto driver was extremely kind, I must say! He dropped me off at a point where the km stone read KodiBengre. He warned me of the dangers of getting in the water. Kodi beach was nothing close to what I expected it to be. I was extremely hungry and I was hoping to find a place like a beach shack. Did I find anything close? No! It was 4 o'clock in the evening and my stomach was growling. Did my hunger stop me from exploring the place? You'll see :)
#footloosestories #hoodebeach #travelblogger