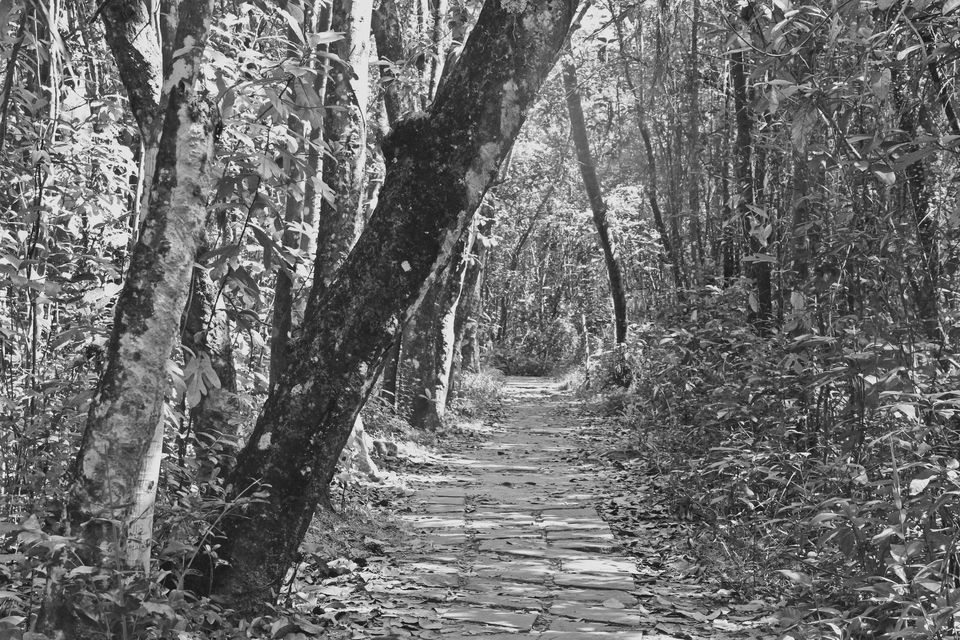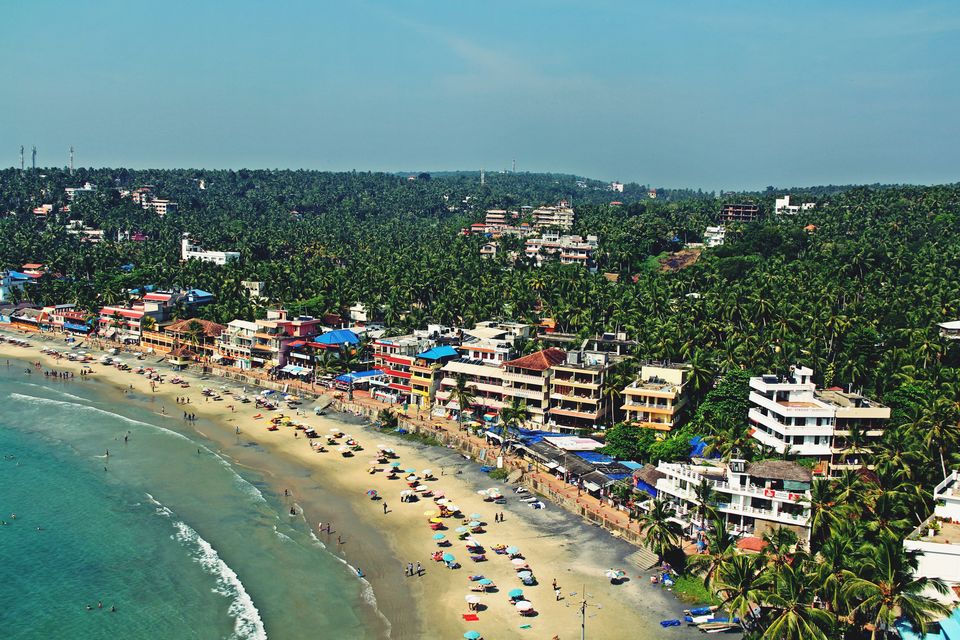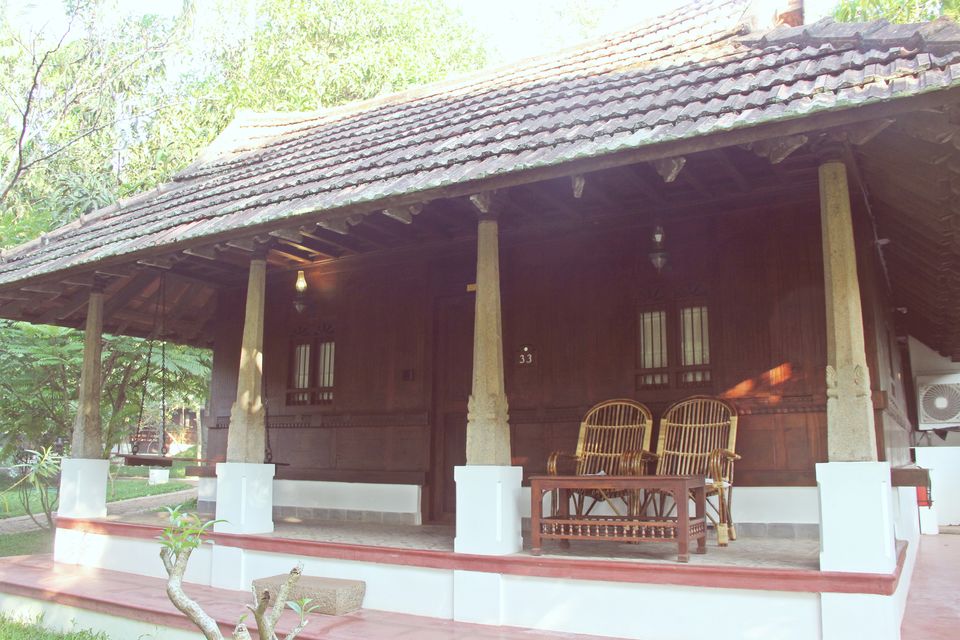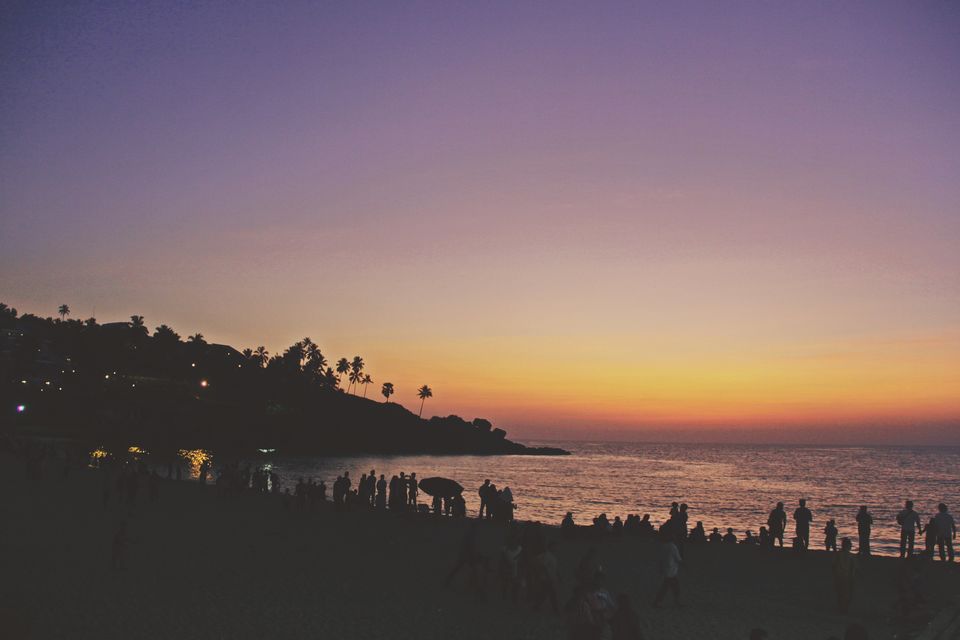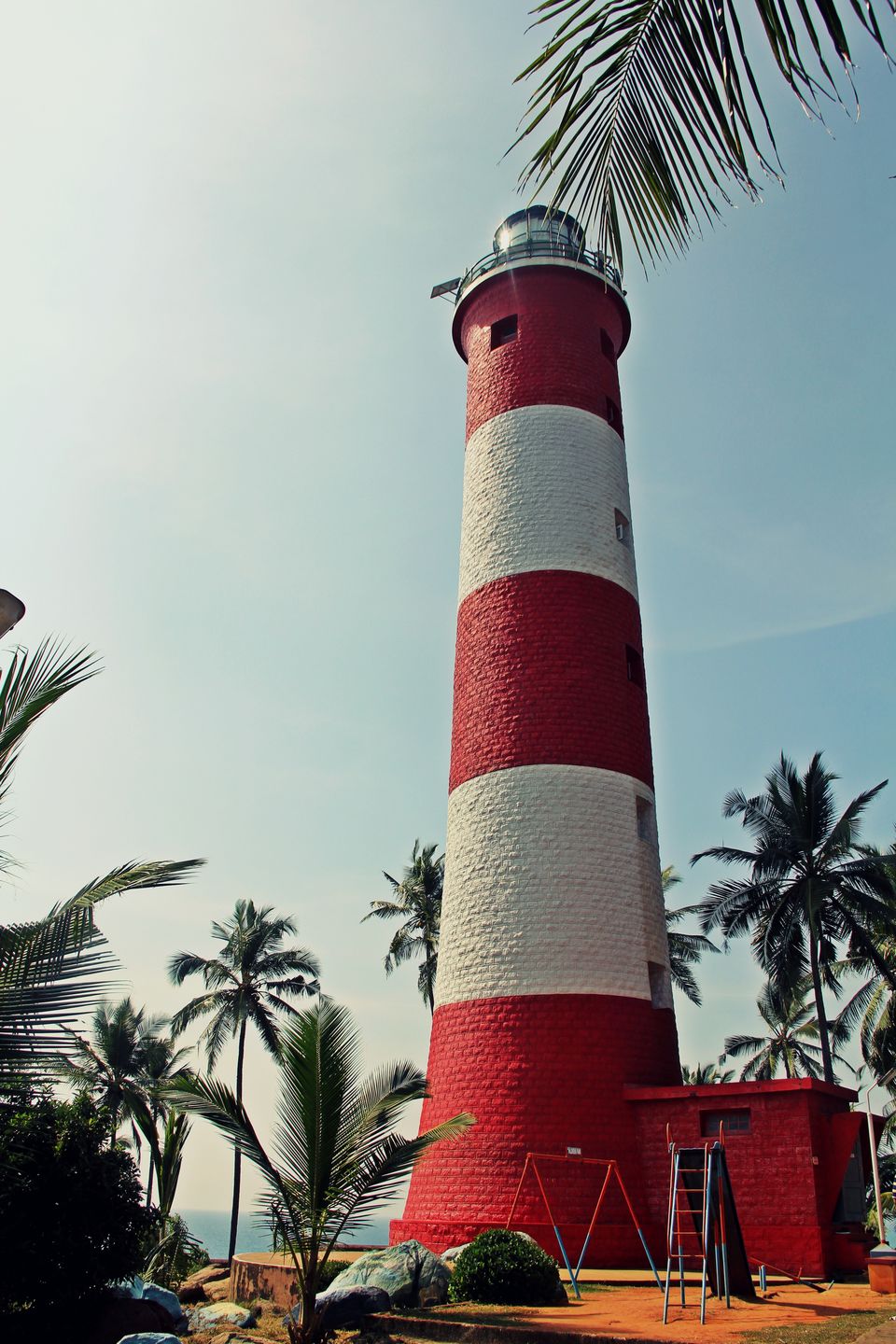 I checked in my hotel late that evening and received a warm welcome at reception. A cool Welcome drink and warm smiles on the reception desk people gave relief to all the tiredness I was feeling because of my long road journey. I couldn't wait for the check in formalities to get over and to see my room, and as if they read my excitement I was quickly taken to my room. Built in Malabar Style of architecture, it had a rustic and a perfect holiday home feel matching to the description of south Indian homes in R K Narayan's novel. It couldn't get better way to spend 2-3 days of your vacation in this wonderful place. I decided to give my body a dose of absolute laziness in that well made thick white bed with open windows on two of the walls giving an extremely peaceful and soul soothing view. After freshening up, I lied on the bed looking up at the ceiling fan. In those otherwise calm and quite surroundings, the only sound I could hear other than that made by ceiling fan was the sound of my breathing, a rare thing to happen in daily busy noisy hectic tense life. That was, perhaps one of the most unforgettable experience of this trip. I fell asleep in less than few minutes.
Next day morning when I got up I realized I dint have dinner last night. With so many things to explore in my mind but without any structure, I decided to start with Breakfast to be served poolside. Though not a foodie, I was tempted by the varieties and presentation of dishes and picked up many of those to try. Not so healthy but delicious breakfast was followed by another relaxing experience at Hotels Spa where I indulged myself in full body massage. No visit to Kerala could be complete if you haven't experienced these sinful body rejuvenating massages. Took a Quick shower and got ready for the City Tour. First on the list was a Nearby Bird sanctuary. When discussed with the driver, he told me it wasn't a good idea to visit the sanctuary at this time as the ideal time for bird watching were always early mornings. But I insisted to head towards the place. I am a complete Nature Lover and the thought of being amidst the nature itself was tempting enough to take this decision. As expected I dint see much of birds but walking along those roads in forests was amazing and also perfect for the body after that heavy breakfast.
Next on the list was Lighthouse, a tall building painted in conventional red and white. The stairs arranged in spiral takes you up the building and if you have phobia of heights, just like me, this is specially recommended. At the top, the view can leave you stunned for few minutes. The view was just spectacular and breathtaking, and in some strange way I felt as if my heart skipped few beats. At that moment I thought how rightly Kerala is called God's own country. The long stretching coastline, the shining transparent bluish green sea, the golden gleaming sand, the colorful people and beach umbrellas, the refreshing cool breeze,  green coconut trees seen till the end one can see….An amazingly beautiful scene. It was a heavenly experience and I needed to stay there for some more time to feel the essence of this place. With my eyes closed and nothing else in the mind, I completely felt one with the place and I felt as if it had some magical powers to heal the old scars of my soul.
It was time to move to Kovalam Beach which was as per my travel guide the not to miss place when in Kerala. With still vivid memories of what I saw just and with the imagination of the place I was heading for, lots of excitement was going inside the body. By the time I reached the Kovalam beach it was dusky. I deliberately missed my lunch so I could reach here in time. It wasn't less than a dream to be a spectator of what was in front of me. It was perfect picture scenery; just like those we hang on walls of our living room. The scattered people, silhouettes of coconut trees standing on the rock, the boats and ship sailing through the sea against the backdrop of mesmerizing changing colors of the sky of sunset .I couldn't ask for anything better than this. My camera in the bag was unable to contain its excitement and I think I must have clicked more than hundred of pictures trying to capture the sky which was changing from orange to reddish orange to red and then sinking in the sea. Despite of so many visitors, the beach was clean and well maintained, credit goes to Kerala Tourism department. To spend some more time, I bought coconut water, sipping slowly and enjoying the place, finally it was time to bid goodbye. Some places have a certain charm which can only be felt being there, how hard you try, yet words seem to fail. And if you are beach lover, not visiting this place is like committing a serious crime!!