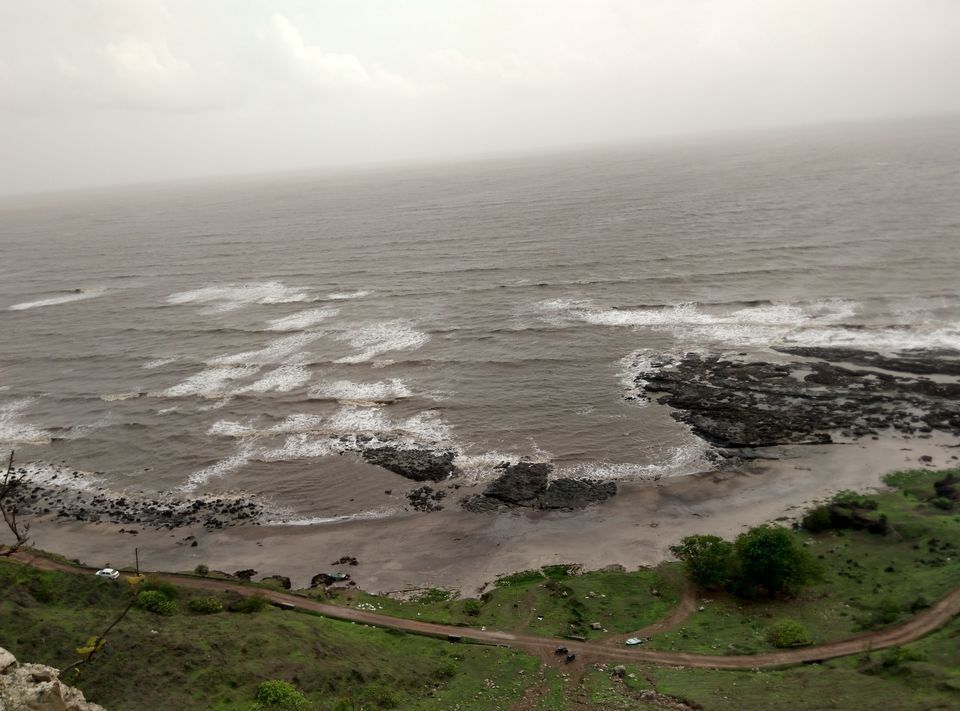 Sometimes you have to leave everything and travel. Sometimes travelling become necessity. It was a time like that. I was so much frustrated with my life. I hadn't traveled for months and wanted badly to hit the road again. Luckily my friends were feeling the same way. We decided to go to some beach and relax. We picked up a random beach in the Konkan, Kashid.
It was a long weekend. On Saturday morning we eight friends left for Kashid. It was just beginning of the monsoon. Pune had not yet received much rain, just a little bit rain here and there. But it was cloudy from couple of days and that day wasn't an exception. The surroundings changed just after we left Pune. The mountains became greener, the sky darker. The road was through Tamini Ghat. The beauty of the Tamini Ghat was enough to erase all my worries.
We didn't stop anywhere as we wanted to reach Kashid ASAP. After almost three hours of drive, we found a structure something like a plant in the right. We crossed it and found a large waterbody and a jetty just beside it. It looked secluded. It seemed that the plant and the Jetty were not used in years. At first, we thought it to be a lake, but couldn't understood how it could be so big. Soon we realized, it's the Arabian sea. We were awestruck. Never in my life I have seen sea so close to the road. The tides are literary touching the road in some places. It was almost intimidating.
Fifteen minutes from there, we started to find hotels in both side of the road. We stopped in front of one decent looking hotel, "Welcome Guest House". We didn't want to stay in some fancy resort, just a clear room with basic amenities was all we wanted. We found the rooms clean and the price reasonable too. Even the location was good, we can view sea from the common balcony. We booked two rooms. We dumped all our luggage's in one room, fresh up and left.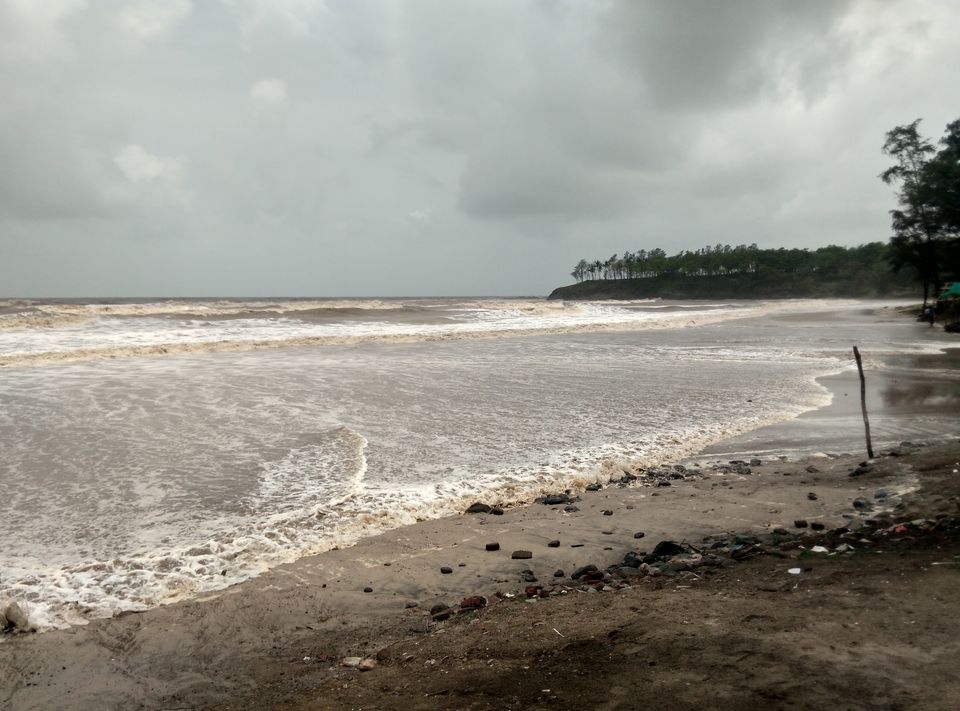 Revdanda is a secluded beach. We were the only tourist there. We spent some time there, clicked lots of photos. I personally didn't like the beach much as it was not maintained properly and was very dirty. We went to the Revdanda Fort next. The fifteenth century Portuguese fort is just beside the Revdanda beach. The Fort walls are still intact although the inner structure is almost all destroyed. You can get down in the beach from the fort. The view from here is good. You can see the mountain touching the sea in distance. You can seat in the rocks, it's like seating above sea.
Our next destination was Korlai fort. We asked locals for direction. First you have to drive through a narrow alley. We could see the fort in distance, up in the mountain. The alley ended in the beach and you have to take another road through the mountain. The road is very narrow and extremely dangerous. It had beach and the sea deep down in the left and the mountain in the right. My advice is that, if you are a weak hearted fellow, just ask your driver to park the car in the beach and trek to the top. Believe me, it's the more sensible option. But we were in the mountain with our car before understanding anything. Our driver uncle was one of the most confidant person I have ever seen in my life. He was driving as if it was a highway. It was a five-minute ride, but still couldn't forget it. It was a small trek from there, in 10-15 minutes you will be in the top.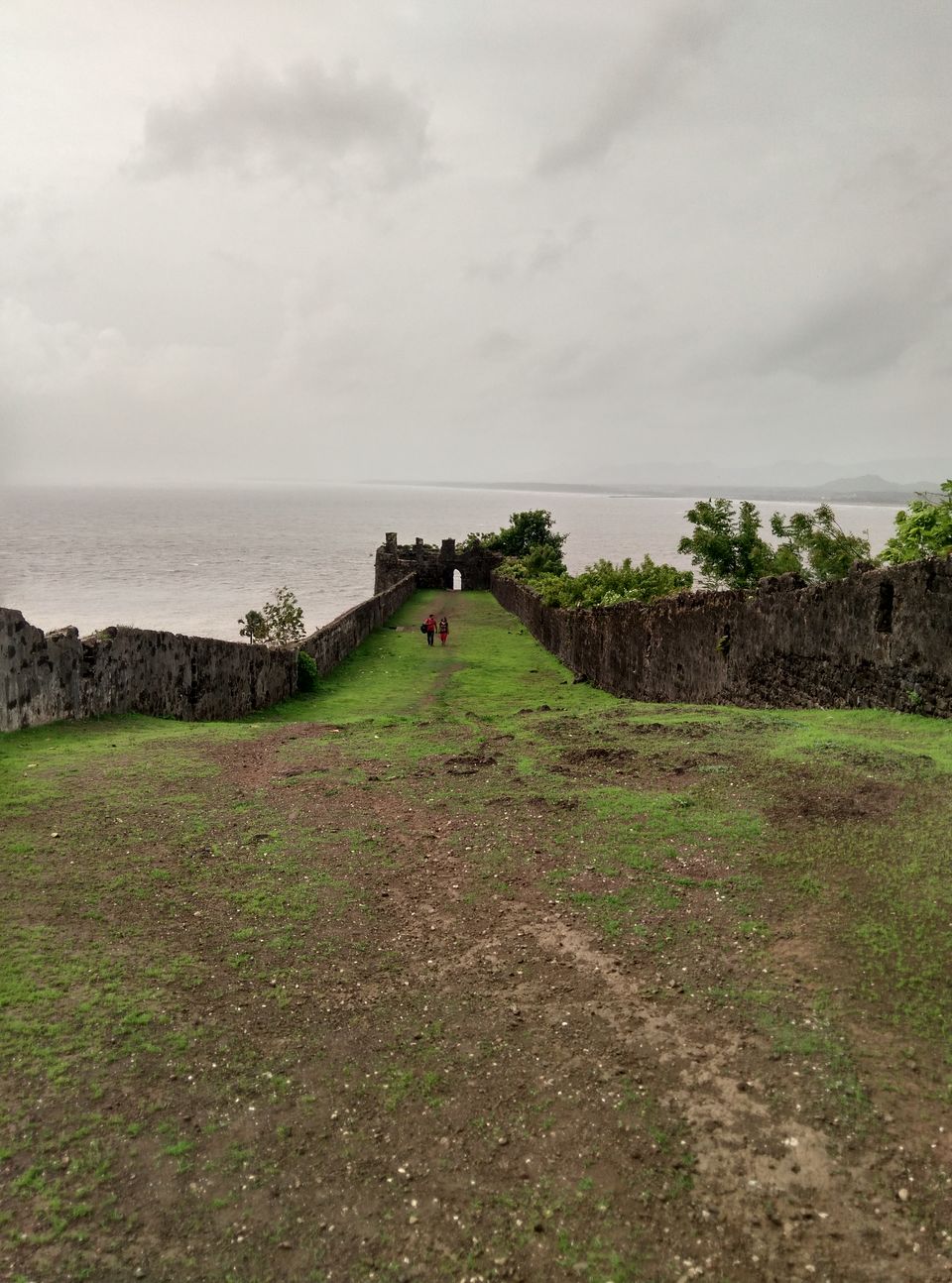 Oh God! The view from the top! The fort is guarded on three sides by the sea. It is the most beautiful fort I have ever seen. For this fort only, I can go back to Kashid. We spent almost one hour there. We had no intension to come down, but we had to as we were very thirsty. Do carry drinking water with you, there is no water supply in the fort.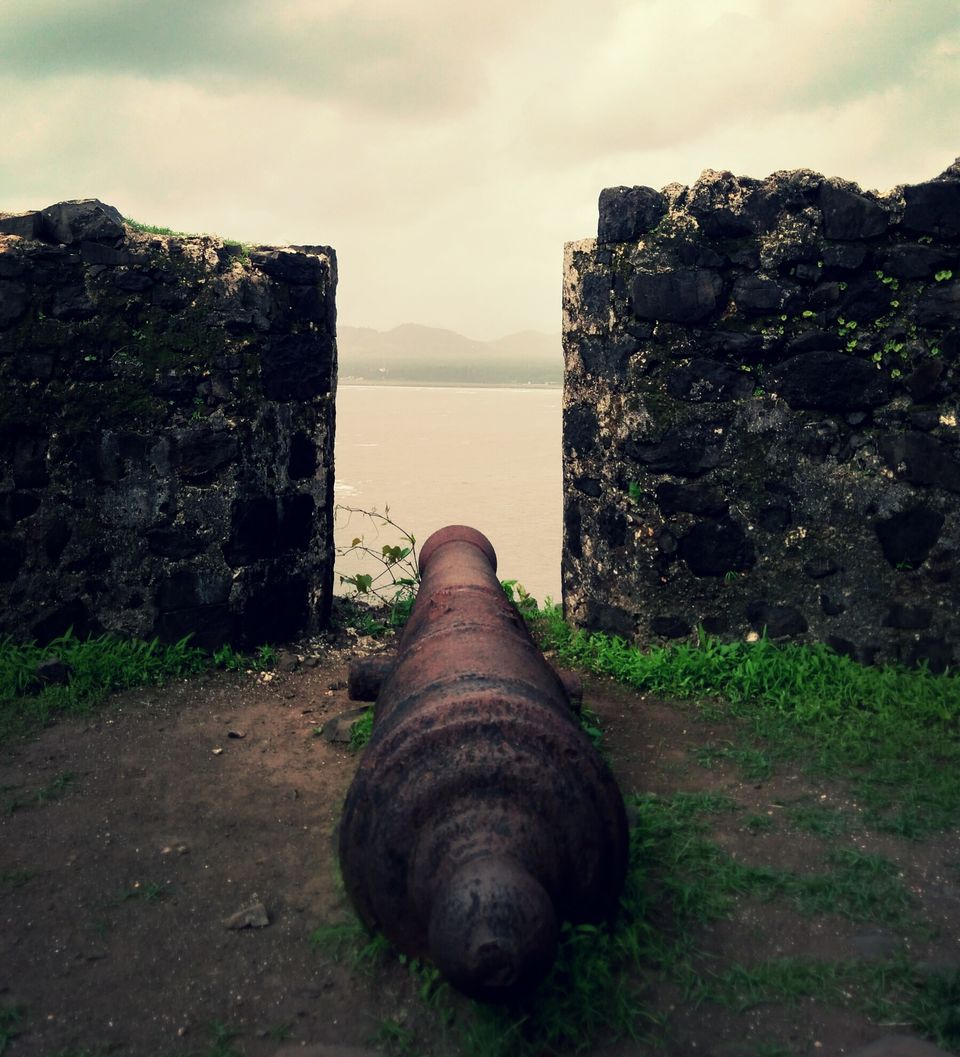 We ordered dinner to the hotel manager and went up to our room. We relaxed a bit and went to the roof. It was full moon. We could see the sea and the mountains in the distance. It started raining after some time. We came down and found out that there was no power. Raining outside, power cut inside, it was perfect for ghost stories. But power came back before we could start our stories.
Dinner came after some time, with it came the bad news. Murud Janjira fort was closed due to monsoon and high tide. It didn't come as a shock although as we anticipated this from our day long experience. We decided to visit Murud anyway.
After the dinner I sat alone in the balcony. I could hear the roar of the sea, I could smell the earth, soaked in the fresh rain, I could feel the presence of the mountain. I found peace there. I don't know how long I sat there. I felt very tired after some time so came back to our room. Nothing went as planned that day, but I was happy.
Photo Credit: Shamani Panja
Follow me:
Facebook: https://www.facebook.com/vagabondonl9/
Instagram: https://www.instagram.com/vagabond_online/
Tumblr: https://www.tumblr.com/blog/vagabond-onl9
We first went for breakfast in one roadside dhaba. We were extremely hungry and their hot poha tested like heaven. Next, we went to the Kashid beach. The beach was empty, the beach side market was close. It took us by surprise. We thought it to be filled up with tourists as it was a long weekend. however, we didn't think much and got down in the beach. We were taking photos, hardly five minutes passed, and some locals came and told us that the beach was closed due to monsoon. We couldn't believe our ears. It was just beginning of the monsoon, and how could a beach be closed! But nothing could be done, the locals told us to go to the Revdanda and Nagaon beach. So we went for Revdanda beach. Its almost 30 minutes' drive from the Kashid. You have to cross a busy market to reach there. There were many shops and homestays, so you can opt to stay here too.
It was 4 pm, we didn't have our lunch yet. We were super hungry & thirsty. We tried to find some dhaba, but everything was closed. After searching for 10-15 minutes we found a dhaba, ready to serve us some food. We ordered simple non-veg thali. They took long time to cook, but we were grateful that they were cooking something, so we waited patiently and when they served the food, we jumped in. The taste didn't matter, it was something we could eat, we were glad.
It was already 5 o'clock but we weren't ready to go back to the hotel and decided to go to the nagaon beach instead. It's almost one-hour drive from Kashid, its actually near Alibag. The beach was full of tourists. Now that's the first normal beach we saw in that day. People were enjoying in the sea. We enjoyed a lot too. We were all drenched when we came back. The sun was already setting down, by the time we reached Kashid it was dark.