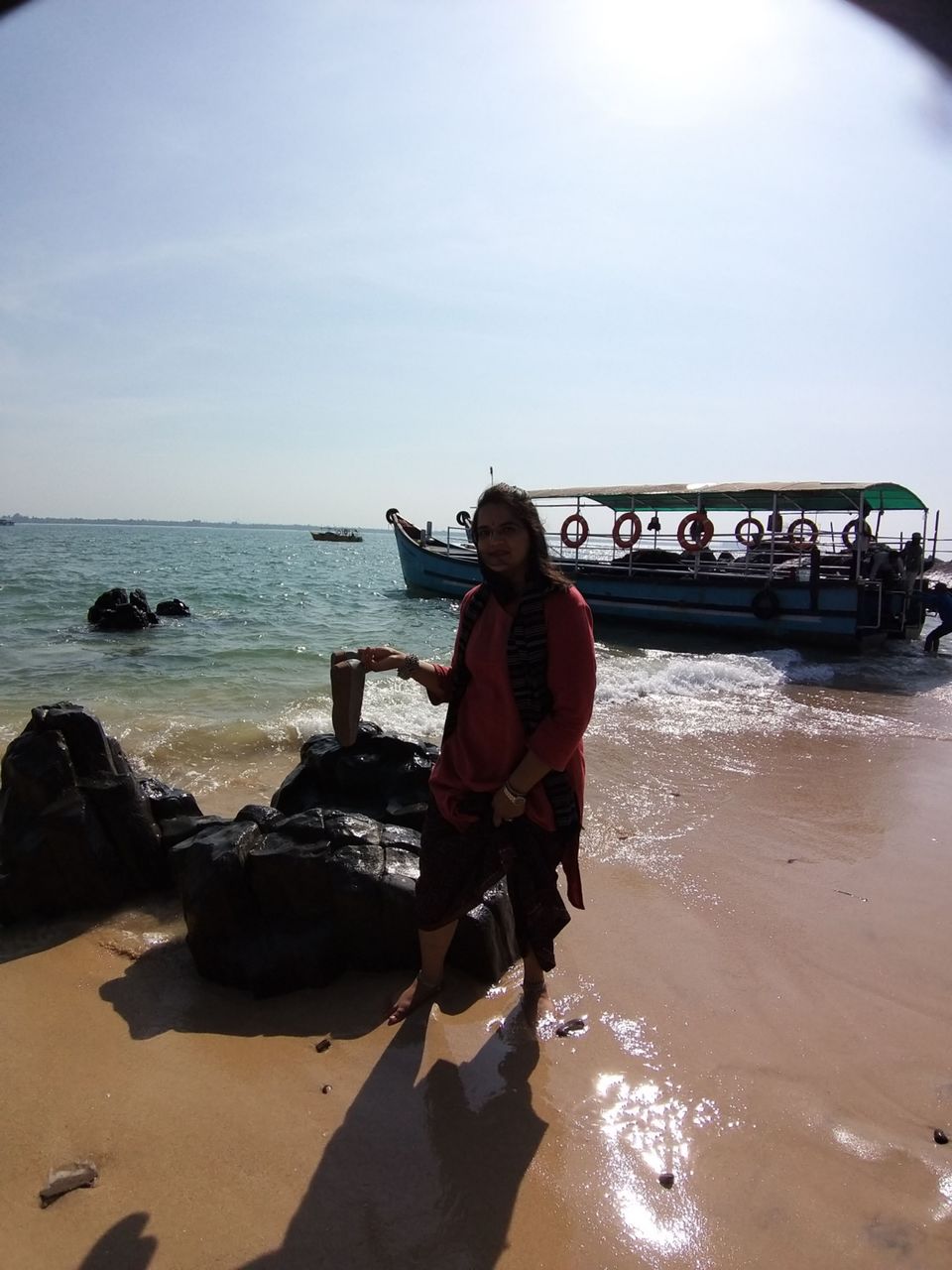 If you want to just GET LOST and escape the ordinary then this is a right place to visit. As part of a group of four islands of the same name, St. Mary's Island offers a great opportunity to enjoy islands untouched by the impact of civilization. You won't find any buildings or businesses on the island; the only structures allowed are a few covered pavilions and benches. Bring your own water and sunscreen, which you'll need in the heat and won't find on the island. Walk around the island to see the untouched nature and enjoy volcanic rocks in peculiar formations. Take a dip at one of the beaches, but watch out for jellyfish as you swim.
It is said that this island was first discovered by vasco da gama, and the rocks here are very special as these rocks are similar to Madagascar rocks ... This might be a place separated from Madagascar at the time of collision.
Do come here as early in the morning to avoid heat as it will be too hot here and the best time to visit this place is in December. The boat facility is provided here to the island and it cost just 200 INR per head. This is really a place worth visiting if you are an adventure lover as there are many water sports available here. You can really enjoy 2 to 3 hours of your life and cherish the wonderful moments throughout your life. Its really a place worth visiting if you are seeking "ME" time.
St. Mary's island is undoubtedly one of the most beautiful places in INDIA (actually outside... you have to cross the actual western boundary of India to reach there).. well preserved & well maintained by Udupi tourism....So close to nature...super-clean water of ocean...magnificent views... and what more you want to spend quality time.
Please visit and do share your experiences in the comments section below.
I'll come up with more blogs ..so till then keep traveling and enjoy!!!