Drop in at the Al Ain Zoo, to say hello to the Arabian antelope and oryx, the African gazelles and giraffes, to name a few of the plethora of animals that can be found lounging casually in the compound.
The Jebel Ḥafeeṫ mountain is 4,098ft tall, and towers over the entire city. So picture yourself on an asymmetric mountain range that is 26km long and about 5km wide, spanning from north to south of Al Ain – the city of UAE's founding father, Sheikh Zayed. Interestingly, Al Ain is also very aptly referred to as the 'Garden City' because of being abundantly decked by beautiful natural springs scattered across oases.
The mountain is also traversed by a stunning cave system, comprising of stalagmites (the upward-growing mound of mineral on the floor of the cave) and stalactites (the icicle type formations on the ceiling), of which only a few have been explored, but only to a depth of 150m or less. The limestone range is also fed with layers upon layers of rock, laden with fossils of planktons.

Go museum hopping in Al Ain. Start with the Al Ain National Museum. Housed in a fort, this is no ordinary museum. The museum's ethnographic section has on exhibit beautifully reconstructed majlis (a traditional place of sitting). It also holds on display a variety of Bedouin jewellery and traditional garments. These items have been curated for the exhibit in order to recreate items from the daily lives of the natives. Next up is the Al Ain Palace Museum that was the former residence of Sheikh Zayed bin Sultan and his family, who went on to become the first ruler of the emirate of Abu Dhabi.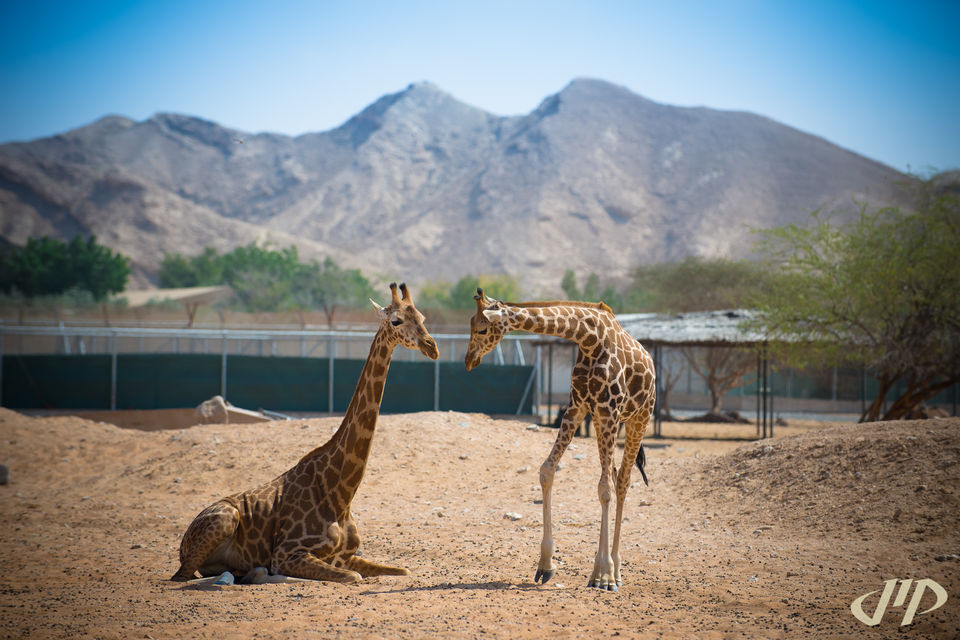 Al Ain Oasis, is also a must visit if you have some time on your hands. Offering a reprieve from the sun, you can take leisurely walks on footpaths that are fringed by date palm plantations. These palm groves are still fed by water channels using the traditional falaj irrigation system, that has been in use in the UAE for nearly 3,000 years.
Stay
Jebel Ḥafeet, translating to 'empty mountain' in Arabic, is located primarily in the garden city of Al Ain, in the emirate of Abu Dhabi, the UAE. While the summit is situated completely within the United Arab Emirates, part of the mountain straddles the border with Oman.
Exhaustive guide to Jebel Hafeet
Lessons in geography
On the foothills of the mountain, lies the 'Green Mubazarrah', a tourist hotspot, majorly for its pools, hot tubs and numerous hot springs, that spill into small streams and gives way to form a lake. These hot springs are know across the world for their therapeutic qualities.
A little something for the nature hippies
For photographers and curious travellers out there, imagine clear blue skies, endless stretches of barren land and in the midst of it all, a cheery yellow tropical flower blooming away in abandon. This rare flower goes by the name of Acridocarpus orientalis.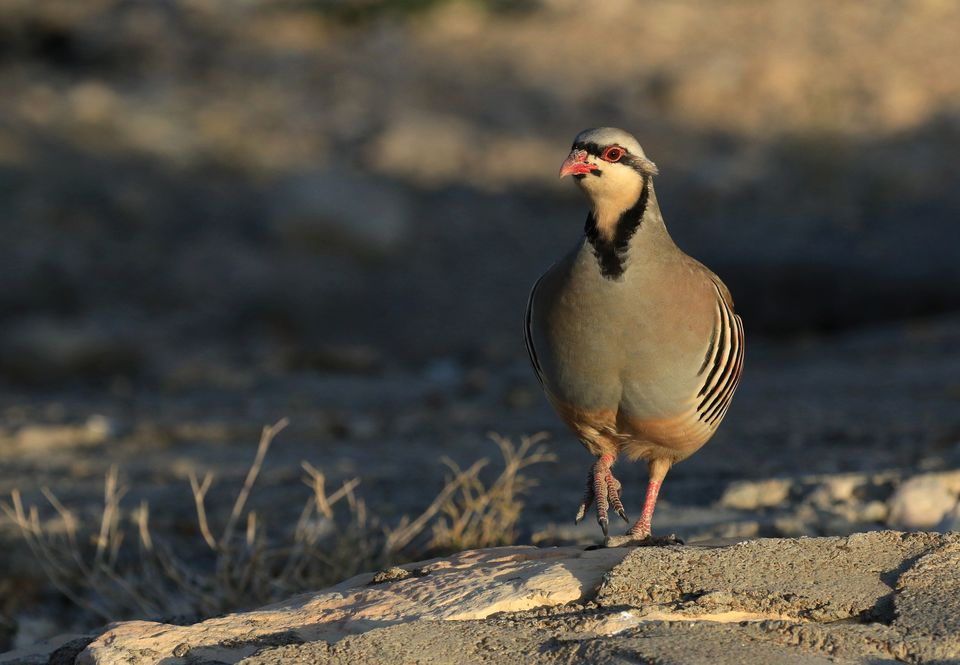 Talking of all things exotic, let's step into the cave system dissecting the mountain. Home to an array of lifeforms, a scene right out of the Jungle Book is recreated in the caves, that are frequented by bats, red foxes, snakes and rodents to name a few. To baffle you just a little more, here are a few very specific numbers – 119 varieties of birds, 200 types of insects and 23 species of butterflies that populate the caves.
An archaeological affair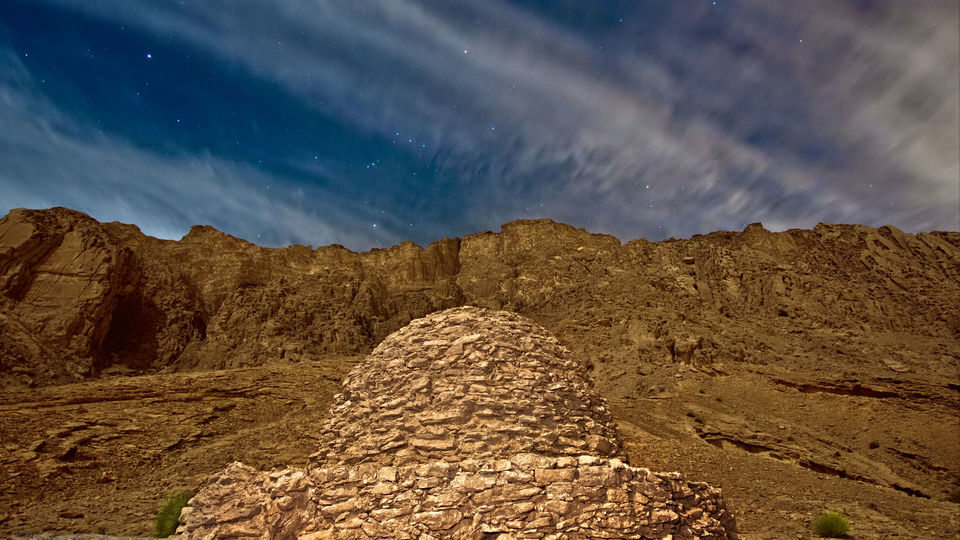 If you were one of those very few students who were not sleeping through the history classes in school, you will remember being fascinated by tombs and graves, ancient cities and lost civilisations. The foot of Jebel Ḥafeeṫ is heaped with ceramics of Mesopotamia, around 500 tombs, (dating back to 3200 and 2700 BC) and skeletons adorned with pearls and bronze objects, making it a treasure trove for all archaeological aficionados.
A drive on one of the world's greatest roads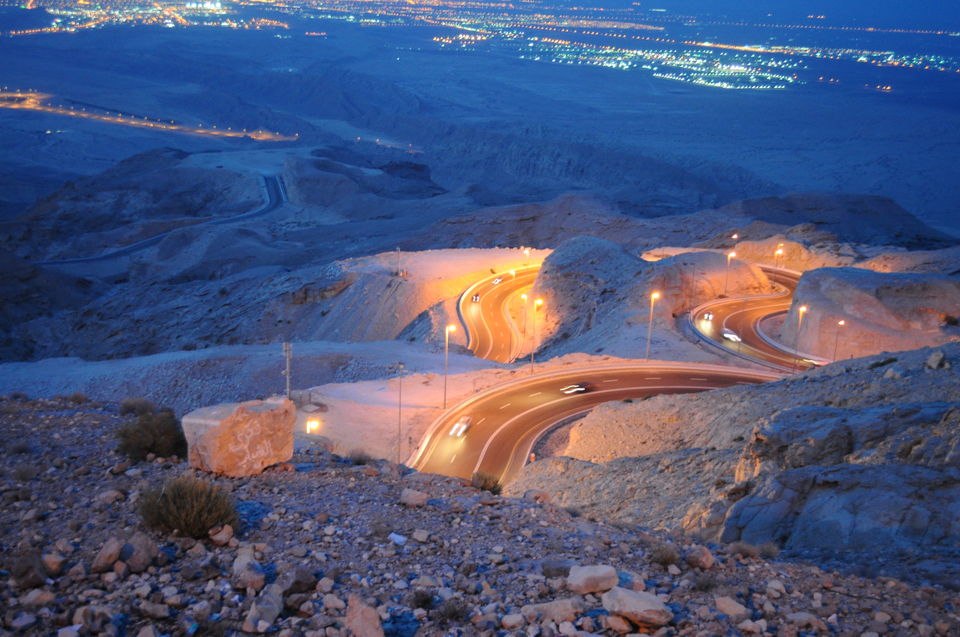 The Jebel Ḥafeeṫ Mountain Road, dating back to the 1980s, rises up to 4000ft and boasts of 60 turns and three lanes (two climbing and one descending) that offer sweeping views of the arid landscape encompassing it. The 12km-long paved road, built by a German contractor is completely lit after dark, and was named one of the greatest driving roads in the world by Edmunds.com (an American automotive information portal). The road snakes through the mountain and ends at a parking lot connected to the solitary hotel sitting with pride on the summit.
Also, if this mountain and road are giving you a strange sense of deja vu, it might be because the last time you saw both, you were watching the climax of the Bollywood movie, Race.
Around Jebel Ḥafeeṫ
The Mercure Grand Jebel Ḥafeeṫ is a unique mountain oasis resort perched on top of Jebel Ḥafeeṫ at a lofty height of 3,000ft. The hotel houses 124 rooms and suites, each offering spectacular views and a calm like no other. To whet your appetite just a wee bit more, the hotel has an outdoor heated swimming pool, a swanky fitness centre, golf gardens, squash courts and snooker tables. There's also a sauna, a tanning salon and massage rooms.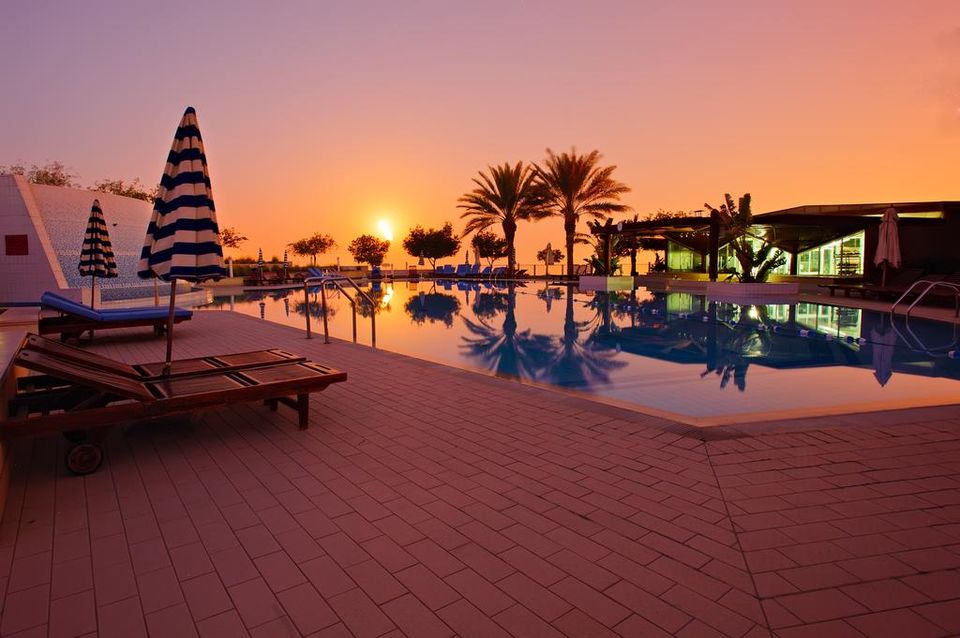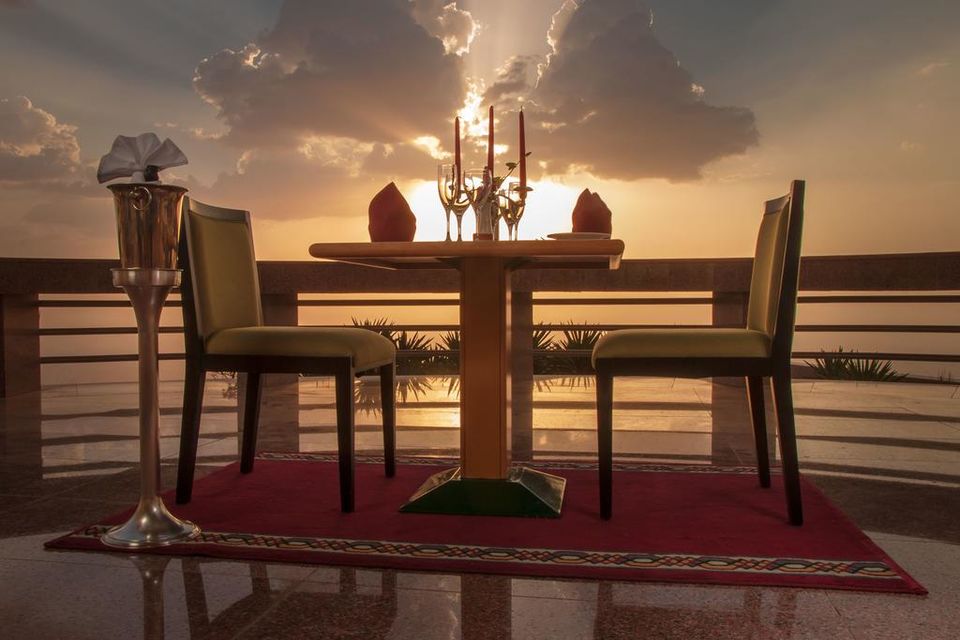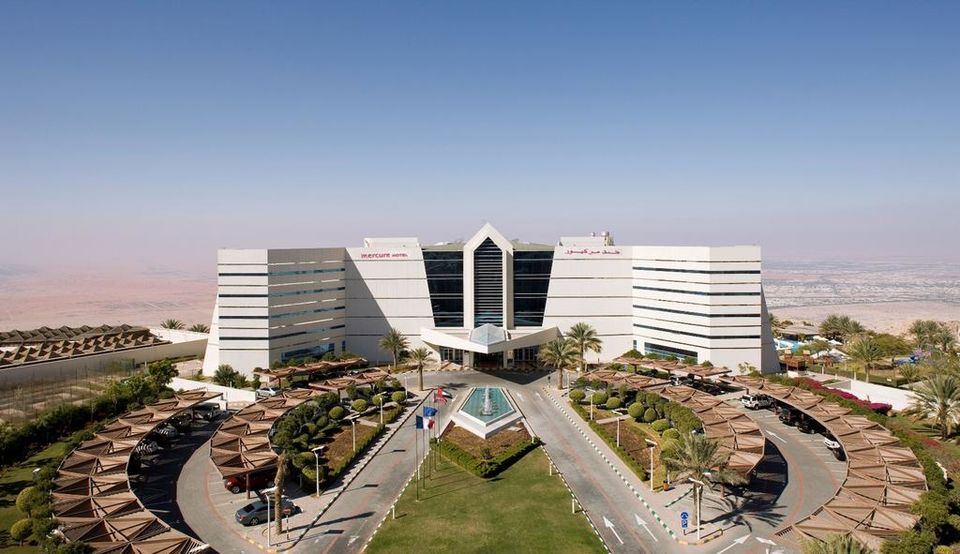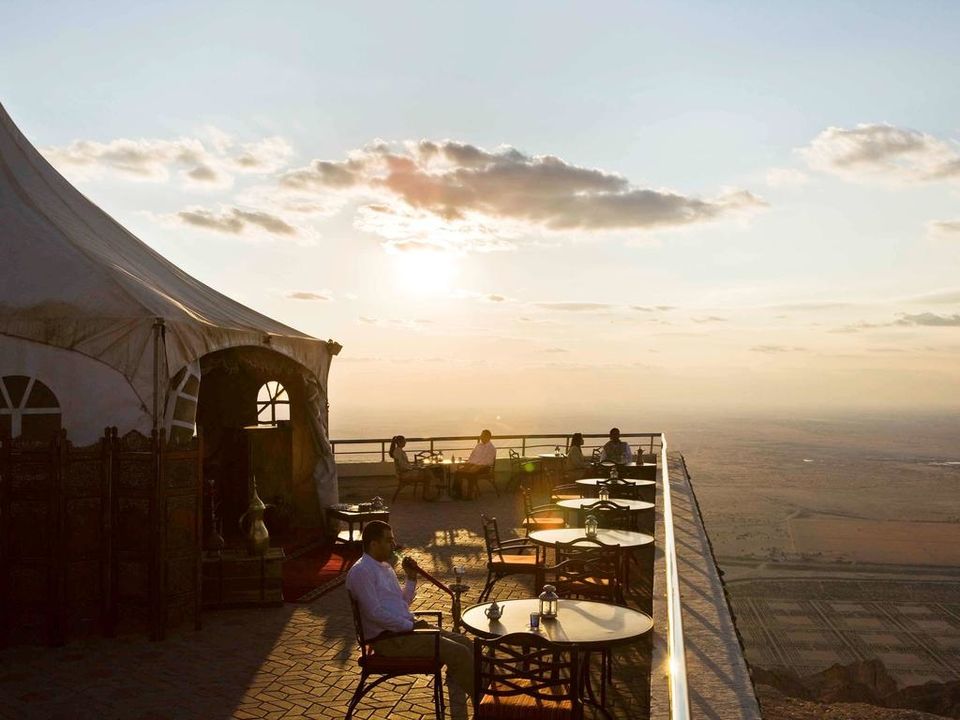 Eat
The plush Mercure Grand also comes equipped with four hotels and one bar. Bedecked with a pool view, the first restaurant, Eden Rock sits on the terrace and offers meals by the swimming pool. Le Belvedere serves authentic French, Moroccan and Italian meals. Orient Cafe and Al Khyama are the other two restaurants that mostly have oriental fare on their menus. Lawrences Bar, boasts of an exclusive selection of French wine, brandies and Mediterranean liquor-based cocktails.
Best Time To Visit
August - September, are the best months to plan a trip to the mountain. The temperature during these months are comparatively mild, with autumn steadily approaching.
Getting There
The Dubai International Airport and the Abu Dhabi International Airport, are the nearest options to arrive via air at Al Ain. Another alternative to reach Al Ain is by bus or minibus from Abu Dhabi (140km) and Dubai (100km).
If you have been to the UAE or Jebel Hafeet before, share your own travelogue with fellow travellers on Tripoto and inspire over millions with your journey.
Frequent searches leading to this page:-
Dubai tour packages from Delhi, vacancy in dubai hotels, dubai places to visit for kids, tour packages of dubai