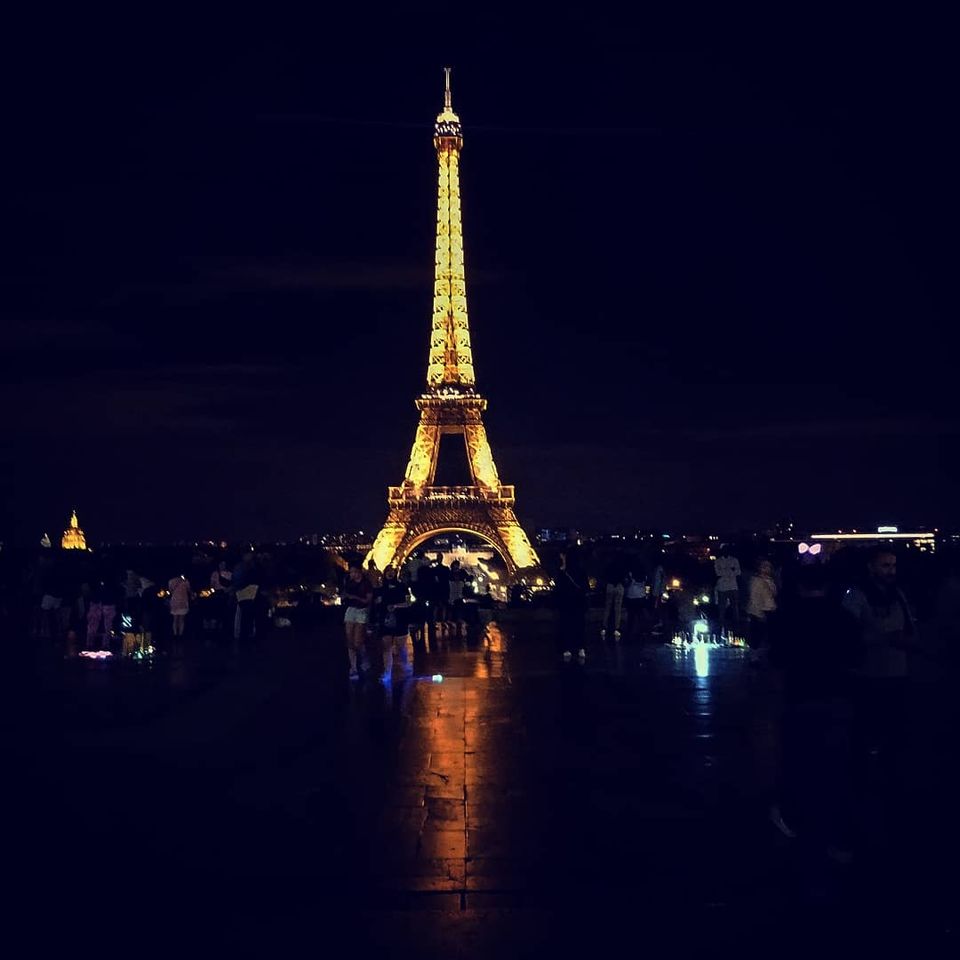 Finally the D-Day arrived and we left for Paris.Our EuroTrip had begun.Hurrah.
We landed in Paris in the afternoon ,did the formalities ,checked into our hotel ,had a nice warm dinner and tucked ourself into beds early so as to not complain for the next 2 really amazing days that we were to spend in this beautiful city of love.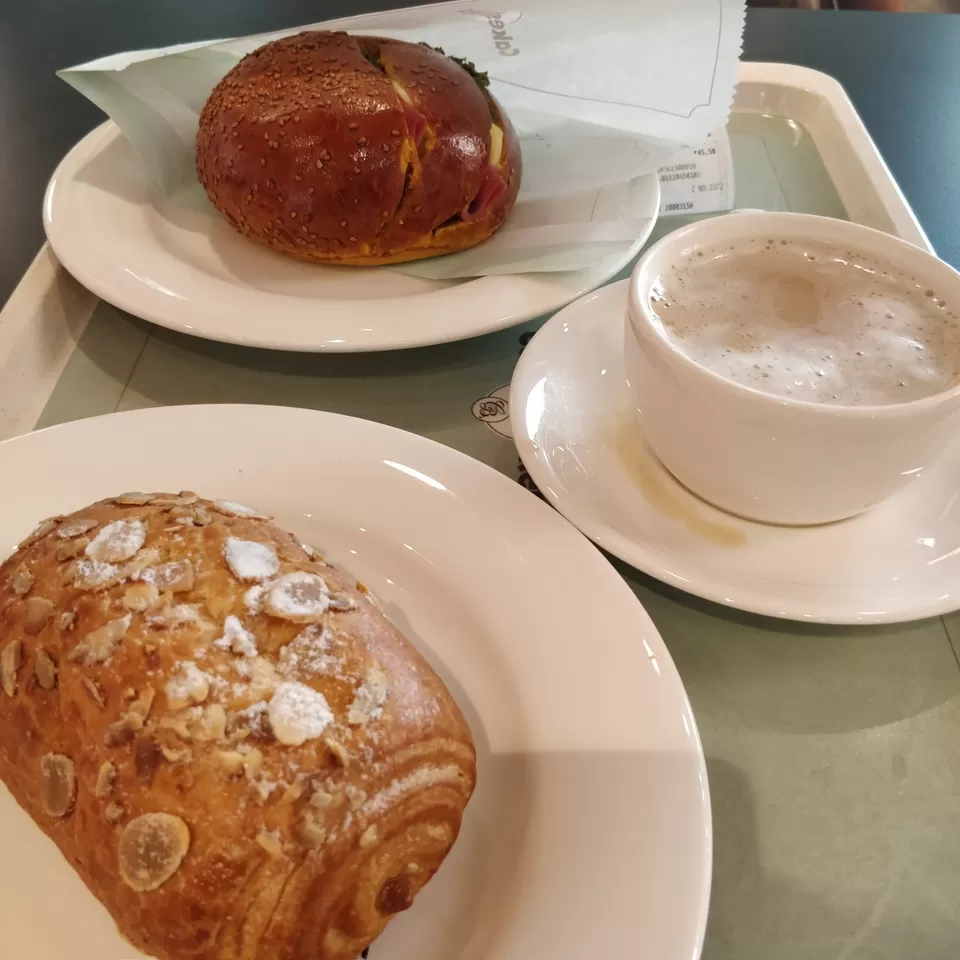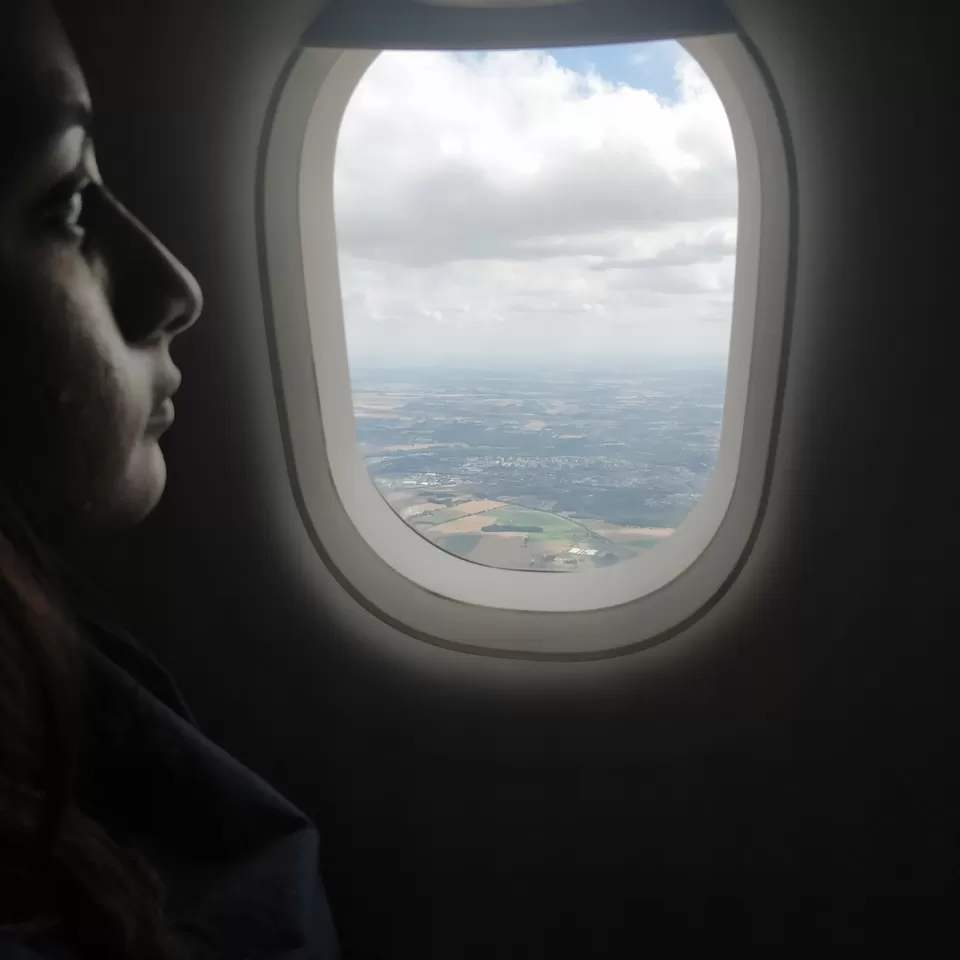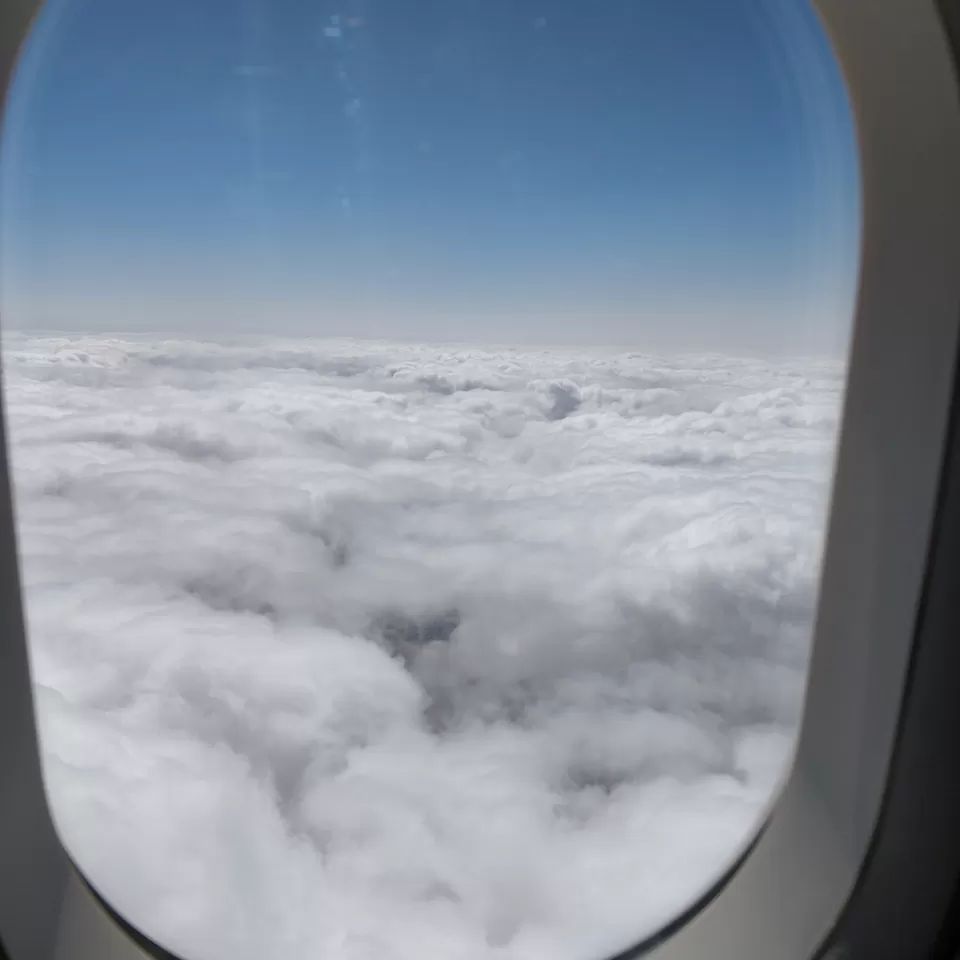 After a most relaxing sleep in our hotel we were refreshed ,charged and ready to explore the city.
Alas it started raining the moment we were about to step out .But no worried we had already been warned about this.So we took out our umbrella and off we went.
First stop Louvre.Now what is Louvre you ask?Duh.The place where Mona Lisa is !and of course many other paintings😉.The Louvre, or the Louvre Museum, is the world's largest art museum and a historic monument in Paris.Art enthusiasts from all over world come here to admire the works by famous artists.
Now I am no art enthusiast but that doesn't matter.The place is so beautiful that it will leave you in awe.The museum is huge and it involves a lot of walking so do wear comfortable shoes.
So the first thing we did was go straight to where Mona Lisa was kept and tick that off the list.Because when you say Louvre ,people will ask you if you saw this particular painting or not.Finish that and then just keep walking around the museum.Dont forget to pick up the map from the reception for reference.
After completing the museum walk we came out and did some photography outside and just chilled.
By the time we were done with the museum the rain had stopped.So our next destination was Eiffel Tower.What a wonder this tower is.We bought our ticket and went up till the 2nd level of the tower.You get a good panoramic view of the city from here.Quite breathtaking.
Next stop for us was the River Seine cruise.Its a one hour cruise with a audio book inside which keeps telling you the history of this beautiful city.Definitely a must do as you get to know the rich culture of the city.
This was the first day of Paris for us.We retired to our hotel happy and content looking forward to next day as Paris has a lot to offer.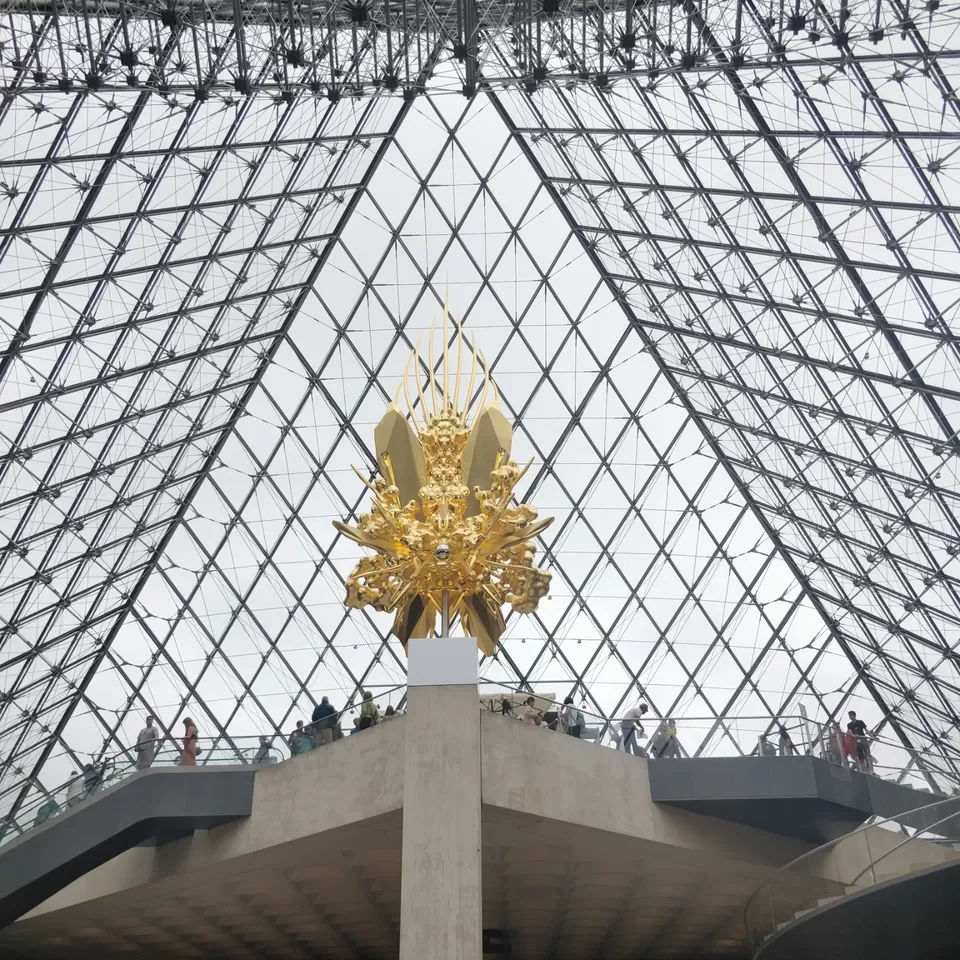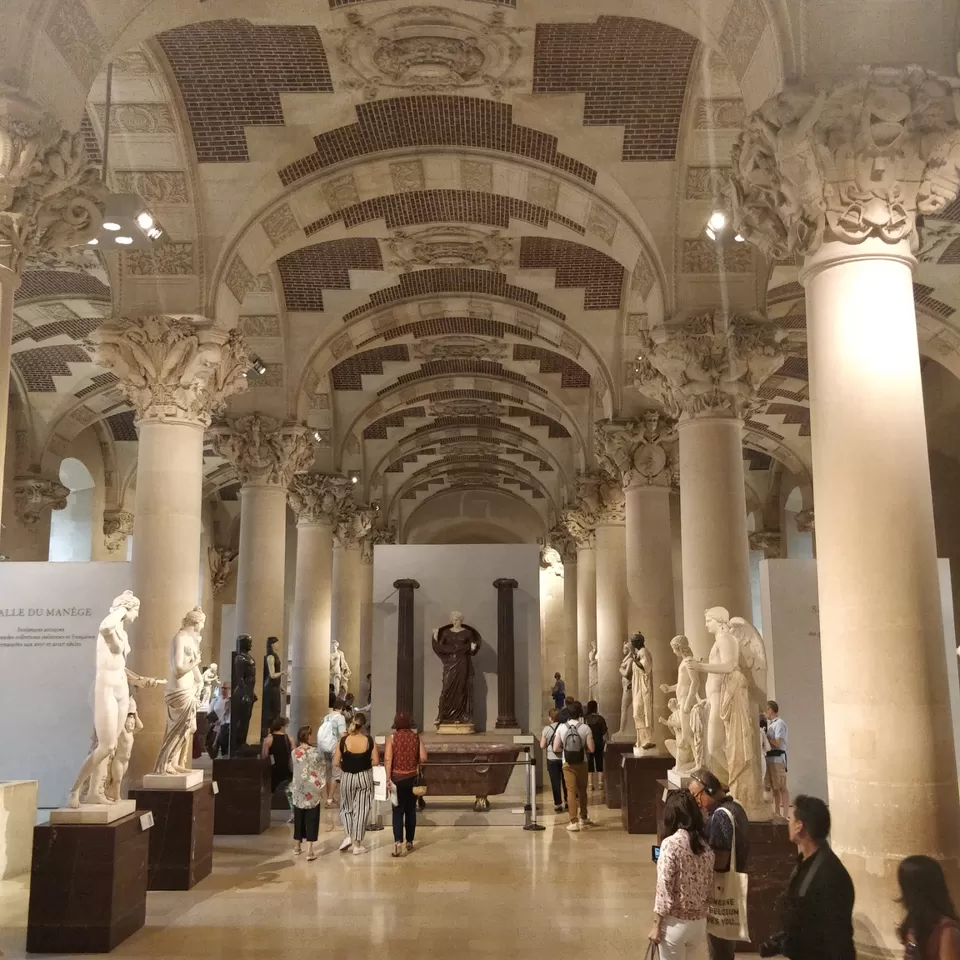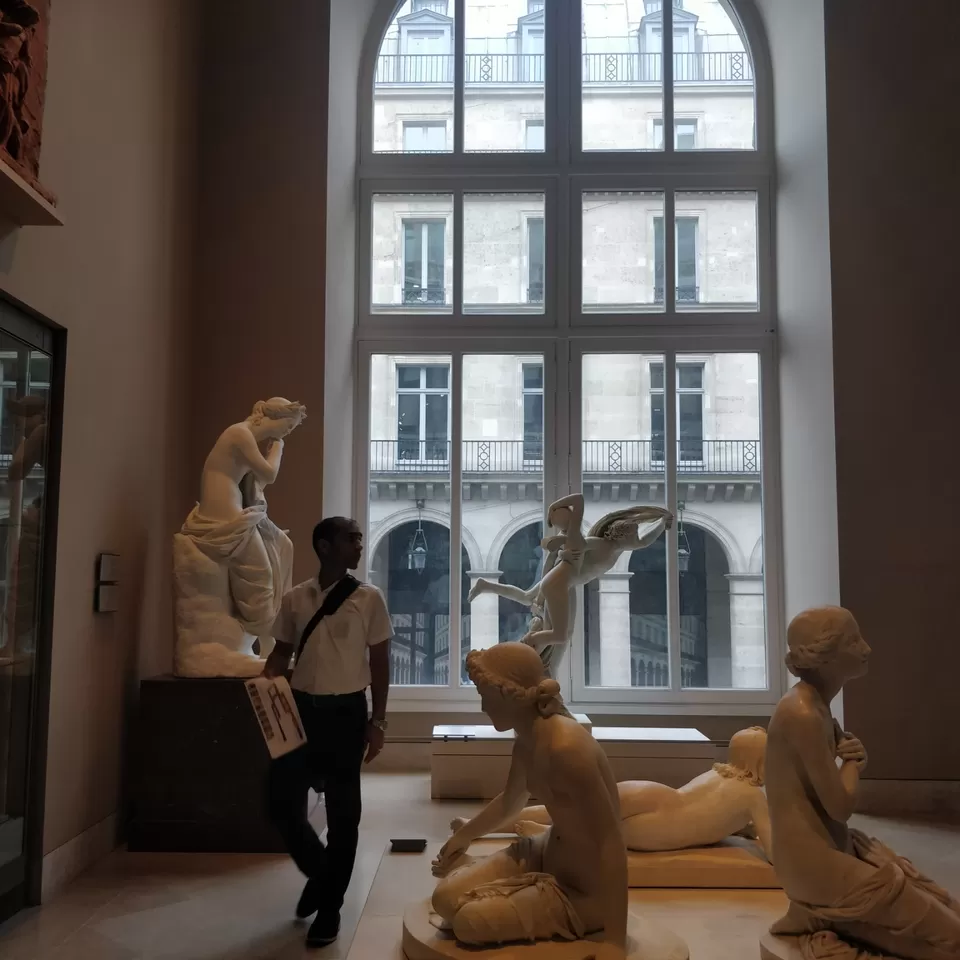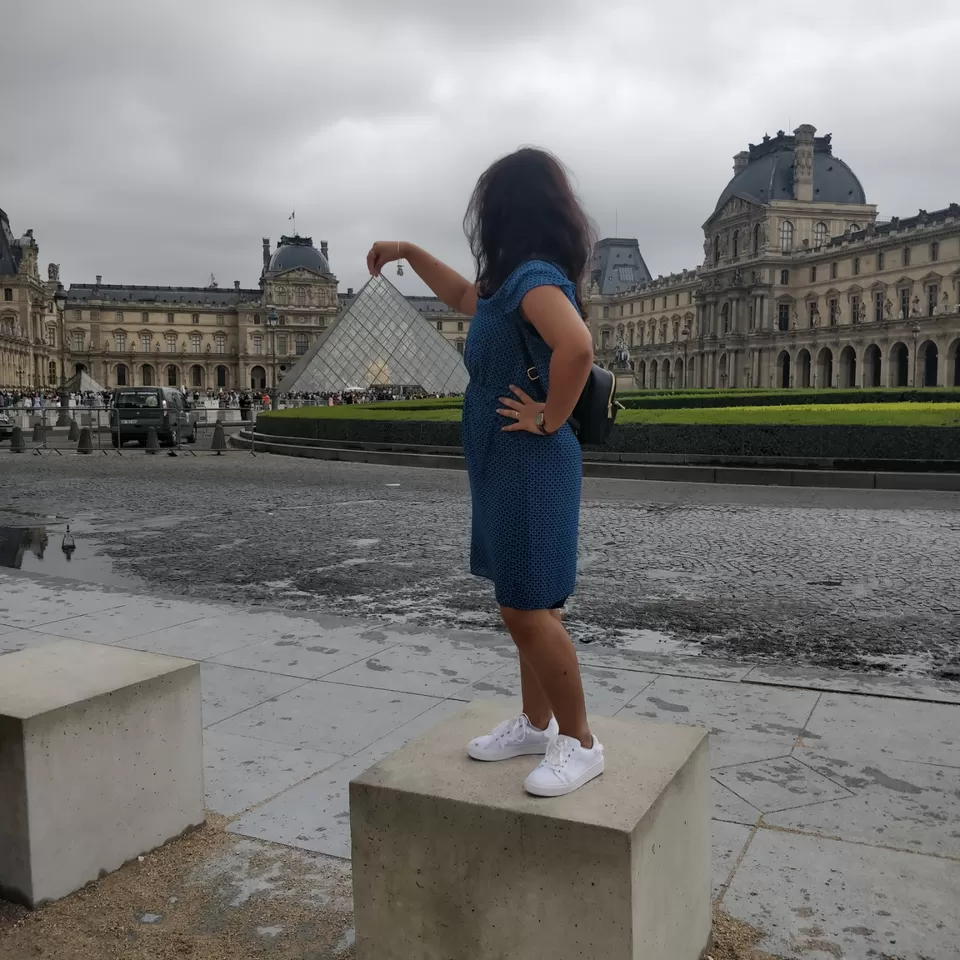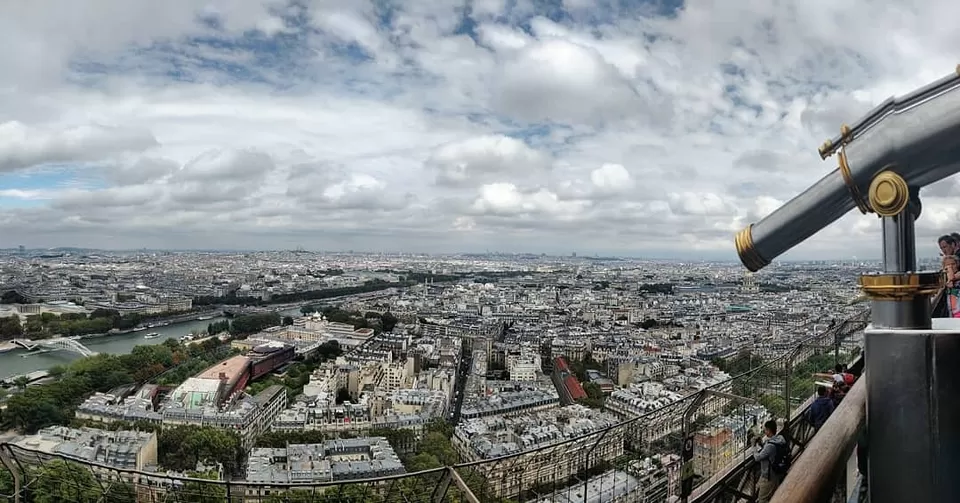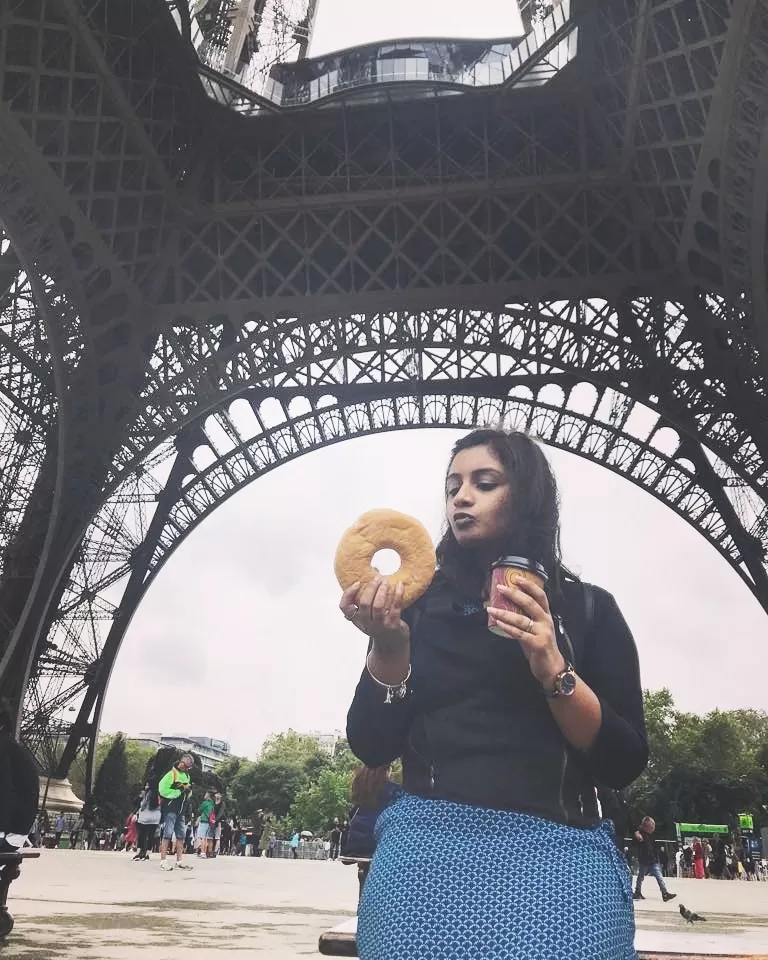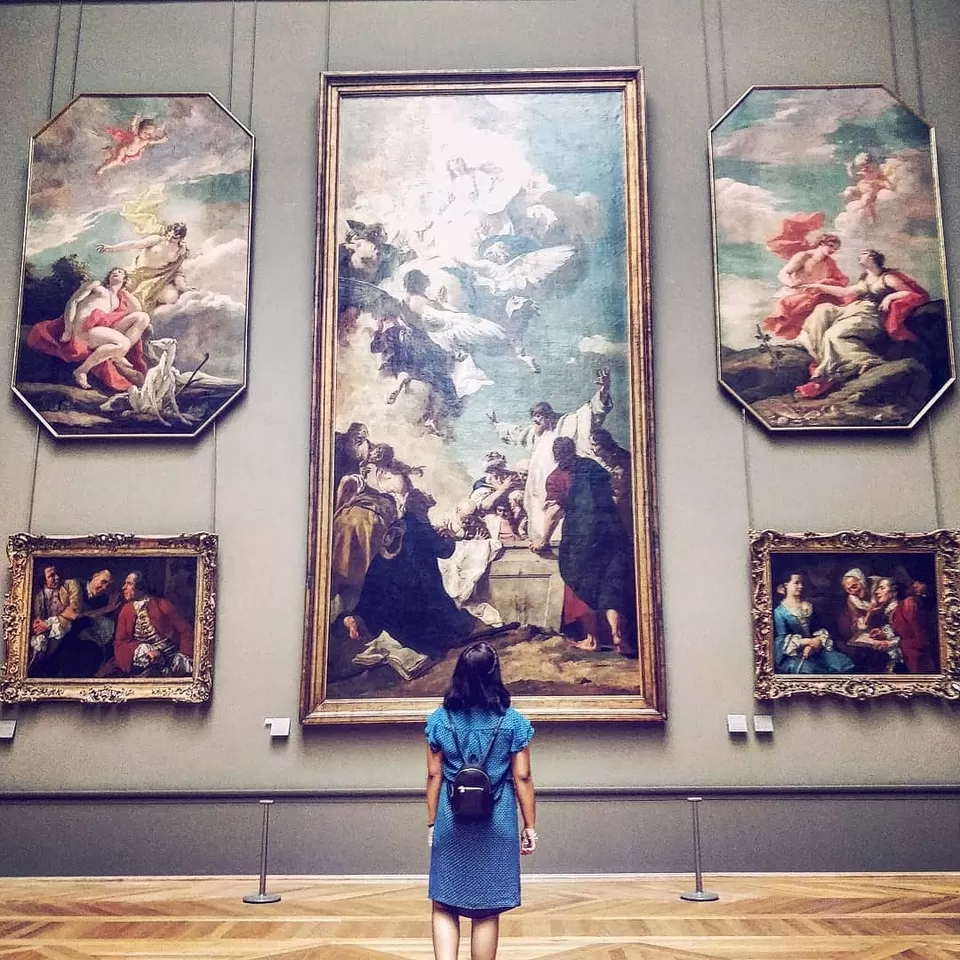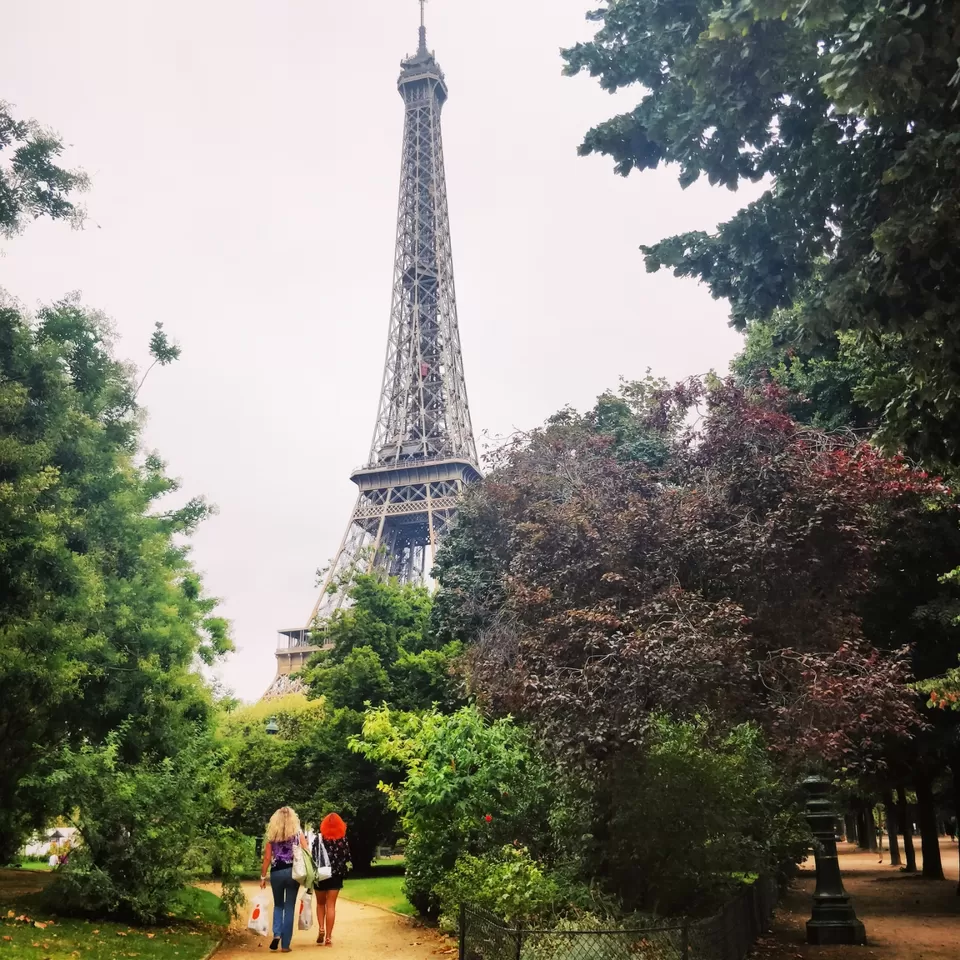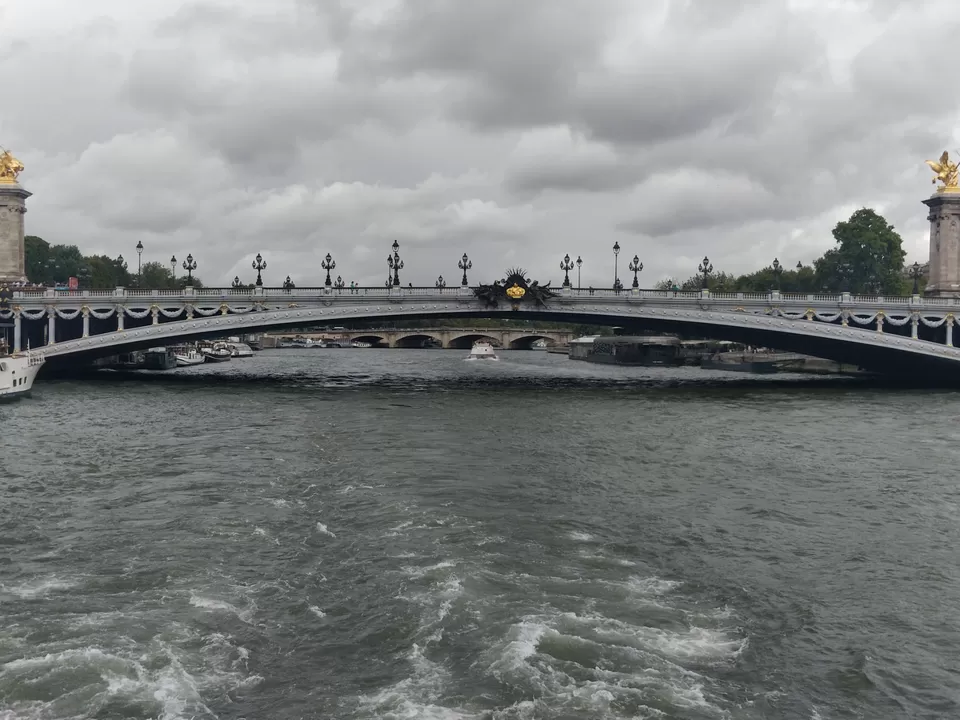 Our final day in Paris ! I know it was too short a stay but hey we tried to cover as many places as we could.
We did a little research and found out about Montmarte.It sounded like a dream when we read about it so we decided to explore this place today.This neighborhood on a hill has a lot to offer.From pretty Parisian Cafe's to artists on the streets,the cobbled streets and Sacre coeur(more on that later).
Start from Moulin rouge and start walking up the hill.This place is best discovered walking.Keep walking and you will come up to this cozy little cafe le Petit Moulin .keep walking and you will come upto a beautiful pink building that houses a cafe La Maison rose which has been frequented by many a great painters in it's time.
Next comes the ivy covered buildings with such beautiful facades that you can't help but stare at.Keep walking on the cobbled street which leads you to Place du Tertre which is a square only few streets away from Sacre coeur,the basilica.
Now this place had a completely different vibe.It was crowded with artists and people and smell of coffee and fresh baked goodies from all the cafes around just made us jump with joy.We had our lunch in one of the many cafes around (crepes of course ),spent good time in this street and headed to our last stop in Montmartre-Sacre Coeur.
It is a roman Catholic church.Very beautiful inside and outside.You get a good view of the city too from here.The buzz outside is electrifying with music and dance performance by various artists.Just let loose ,sit back and enjoy.
After finishing the Montmartre tour we headed back to new Paris and made a stop at a very famous bookshop -Shakespeare and Company.A quick stop there and then we headed to try out variety of food .We had heard a lot about cream puffs of Odette and macarons of Laduree so that was next stop.
As the sun was setting in we walked along the river Seine and arrived at Pont Des Arts -famously known as the love lock bridge.Though the locks have been removed there are still quite a few locks you can see.From here we walked down to place de la Concorde and then walk through Champs Elysses and finally reaching up to Arc di triomphe.We were lucky enough to catch the sunset there .
When in Paris you don't want to miss out when the tower covered in golden lights and sparkles for five whole minutes while the eiffel tower beam lights up the city.Its magical.
Au Revoir.