Onscreen love stories transport you to a fantasy world where everything is bubbly, fun and just perfect. You can be part of an epic love story by simply being committed to the couch with tubs of ice-cream, and popcorn as an added benefit. Although, it is heartwarming to watch the madly-in-love Meg Ryan and Tom Hanks, we've got a better idea for you. Don't just sit around wallowing in your loneliness - plan an epic trip to the beautiful destinations which served as idyllic backdrops to these classics. Here are some of the best shoot locations where you can relive the magic that you witnessed on-screen, and you just might find that love you have been longing for.
1. P.S I Love You
This was one of the most heart-wrenching films, no prizes for guessing that it is based on a novel by Cecilia Ahern. As we go through various stages of sorrow through the character of Holly, the movie also scintillates the travel junkie within us. Holly's adventures take her to the paradise called Ireland.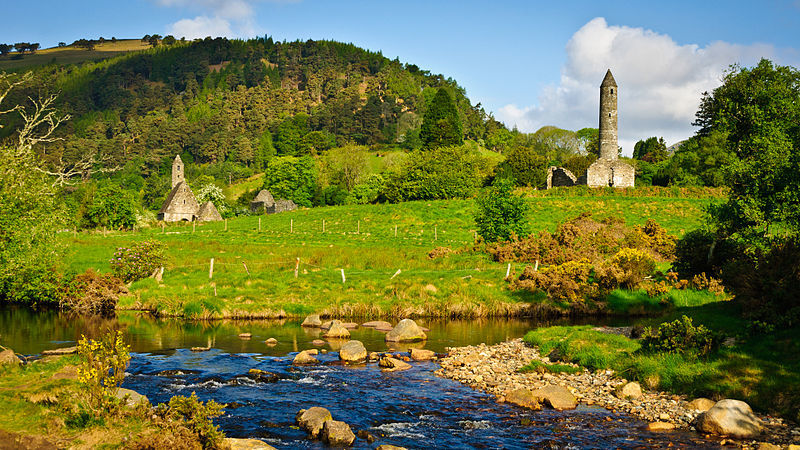 Located in the Wicklow County is a quaint town called Sally Gap which is a rich green landscape carpeted in numerous colours of spring–truly a sight to behold! This is the place where Holly and Gerry meet and kiss for the first time ever. So take a walk along this unbelievably scenic country side and relive the most romantic moments of the movie. A few miles ahead of Wicklow lies the Lackey Village which is another must-visit.
2. Princess Diaries
A majority of us grew up reading the Princess Diaries books, but it was only after the motion pictures were released that the series had an even bigger impact on the romantic within us. The life of Mia Thermopolis takes her to the 'Palace of Genovia', which is so dreamy that it almost seems unreal. But, you can actually visit this palace in England!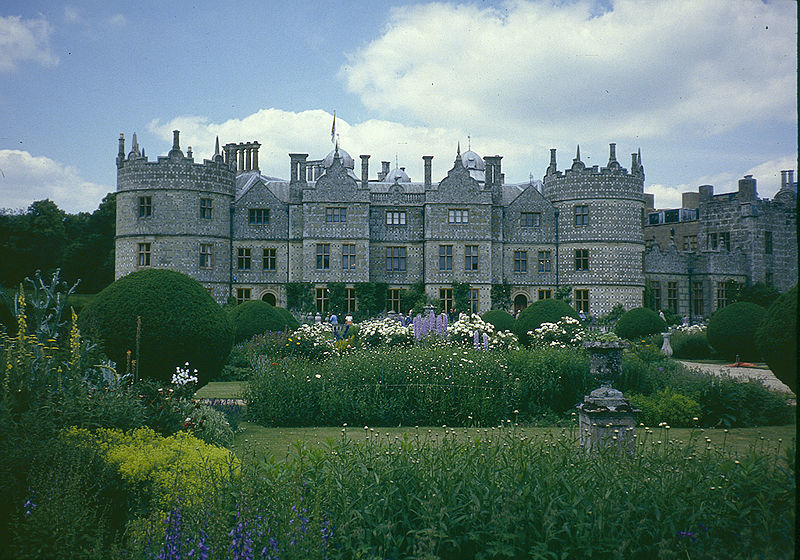 Located in a quaint English town is the Longford Castle that served as the 'Palace of Genovia' in the movies. The castle is a private home in the form of a stately house which can be visited as part of the National Gallery Tour. Evidently, an architectural delight, Longford Castle also has a wonderful art collection, making it a perfect visit for those interested in art and history. Moreover, this enormous castle stands tall amidst some of the most beautiful countrysides of England where you can simply take a stroll or read a book by a tree. Feel like a prince or a princess yourself, at Longford!
3. Letters to Juliet
This is an enchanting romantic movie that takes us to Verona, where the most epic of love stories, Romeo and Juliet by Shakespeare is set. As the main character of the movie, Sophie, a writer visits Verona for work, her encounters in this city of love take us to some of the cutest corners of the city.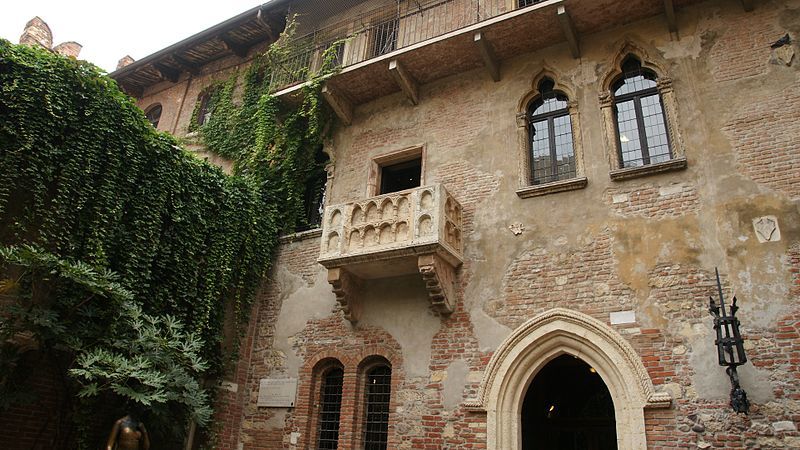 The Casa Di Giulietta is one such building in Verona, which is a pilgrimage for all those seeking love. The reason for this is that the building features the balcony where Romeo promised his beloved Juliet eternal love. People from all over the world visit this building especially to witness Juliet's statue which is a good luck charm for true lovers. The wall of letters to Juliet shown in the movie is right below this epic balcony!
4. The Holiday
We're sure you've wept buckets over this Kate Winslet and Cameron Diaz starrer. If not, get to it right now, because it is the perfect watch for the Christmas season. This heart-warming film features a home-swap between two women, one who lives in Los Angeles and the other, in Surrey. The cozy country home located in Surrey is the house that dreams are made of. One sight of the house and you're sure to want to visit the little town.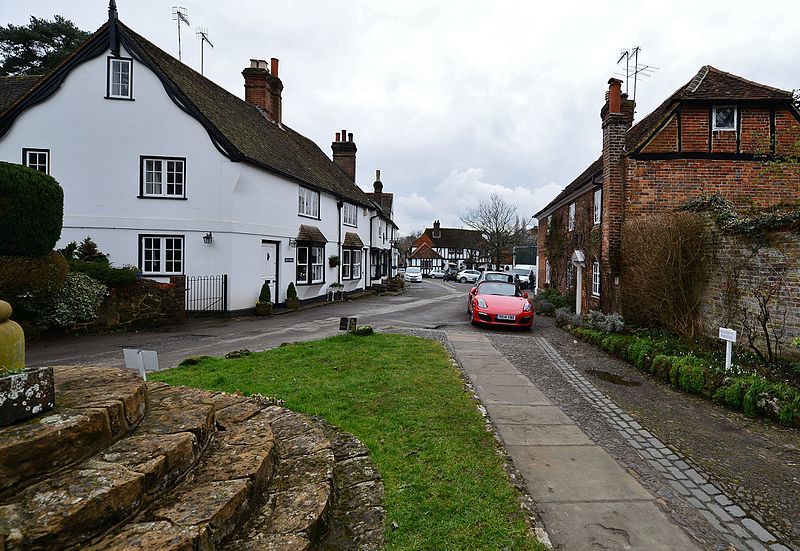 The house is located in a hamlet called Shere in Surrey, which is the cutest village you will ever come across. With only a few village houses, shops, tea houses, art galleries, two pubs and a Norman church, Shere is the perfect place to travel to if you're looking for an escape.
5. Serendipity
Another classic in the entourage of romantic movies, Serendipity is a love story that circumscribes the fabled concept of luck and destiny in love. The film is shot in some of the most magnificent places in New York, which are a must-visit if you're visiting the Big Apple.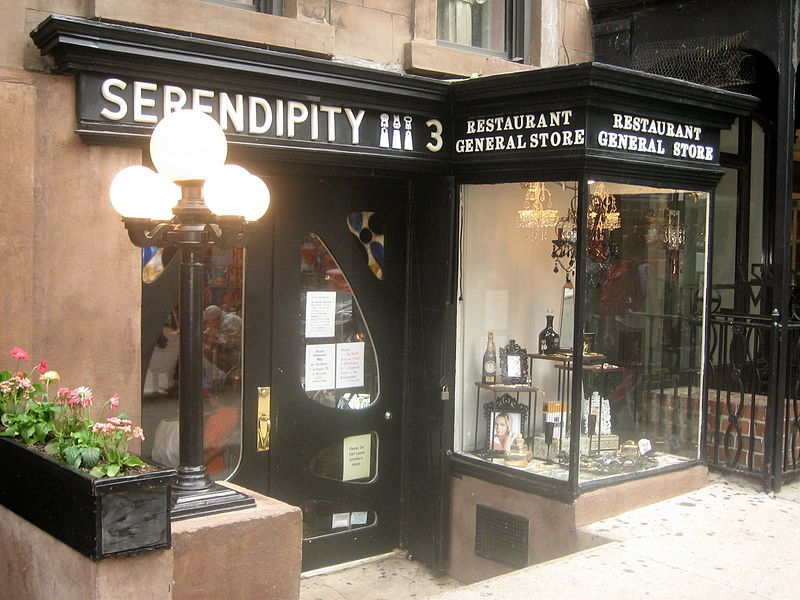 Serendipity, the shop that our lead actors meet in, is one that you can actually visit! Serendipity III is a restaurant on the 225 East 60th Street, between Second and Third avenues in New York City. This restaurant is of historic significance as it was frequently visited by Marilyn Monroe, Andy Warhol and even Jaqueline Kennedy! Do try the frozen hot chocolate here which isn't just shown in the movie but is also the restaurant's speciality.
6. Pride and Prejudice
It is a truth universally acknowledged that Pride and Prejudice is one of the greatest romances. Whether you fell in love with Jane Austen's novel, the film or the various spin-offs of the film, you are sure to have been enchanted by Mr. Darcy and his majestic estate, Pemberley. Here's where the shoot location is.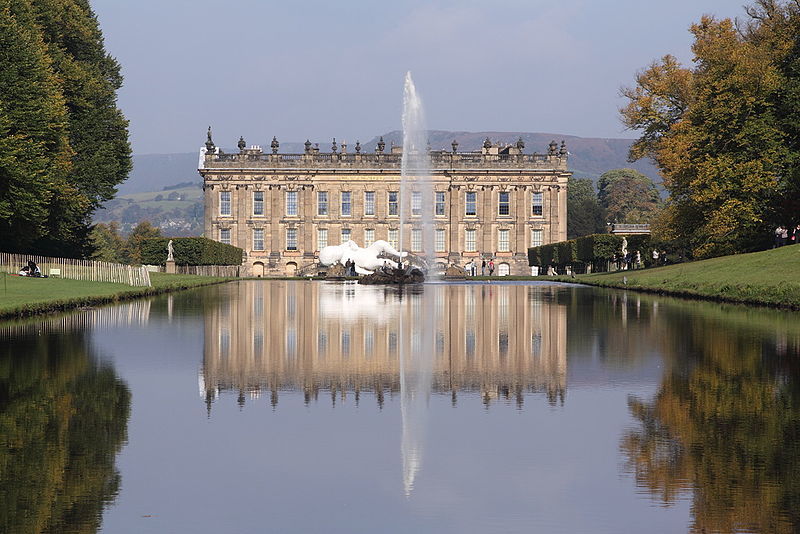 Chatsworth House, a stately home located in Derbyshire serves as Mr. Darcy's Pemberly, a vision that served as the turning point in the story. The mighty structure stands on the banks of the river Derwent. It contains a collection of unique paintings, furniture, neoclassical sculptures, books and other artefacts. Dating back to the 11th century, the Chatsworth House is a must-visit to take a step back in time.
7. The Fault In Our Stars
This is yet another heart-wrenching film, that brought to life the hard-hitting novel by John Green. Revolving around the lives of two young cancer patients and their love, The Fault In Our Stars made us all laugh and cry, and then, cry some more. A love story like none before, the film is yet another reason to trigger a love affair with Amsterdam.
Amsterdam, the capital city of Netherlands is picturesque and a must-visit to get that just-right flavour of the European way of life. If you're part of The Fault In Our Stars fandom, a visit to Amsterdam is sure to leave you satiated. Visit the house that serves as Hazel's favourite author, Peter van Houten's house on the Vondelstraat 162 street. The Rijksmuseum and the Anne Frank House, also of significance in the movie are must-visits. Don't forget to take a tram ride and do get your pic clicked on the famous bench located at the intersection of the Herengracht and Leidsegracht canal.
8. Before Sunrise
This movie is definitely your favourite if you're a hopeless romantic. A story of two strangers who fall in love when they meet on a train to Vienna, we are confident that there is something about Vienna that creates adventurous love stories.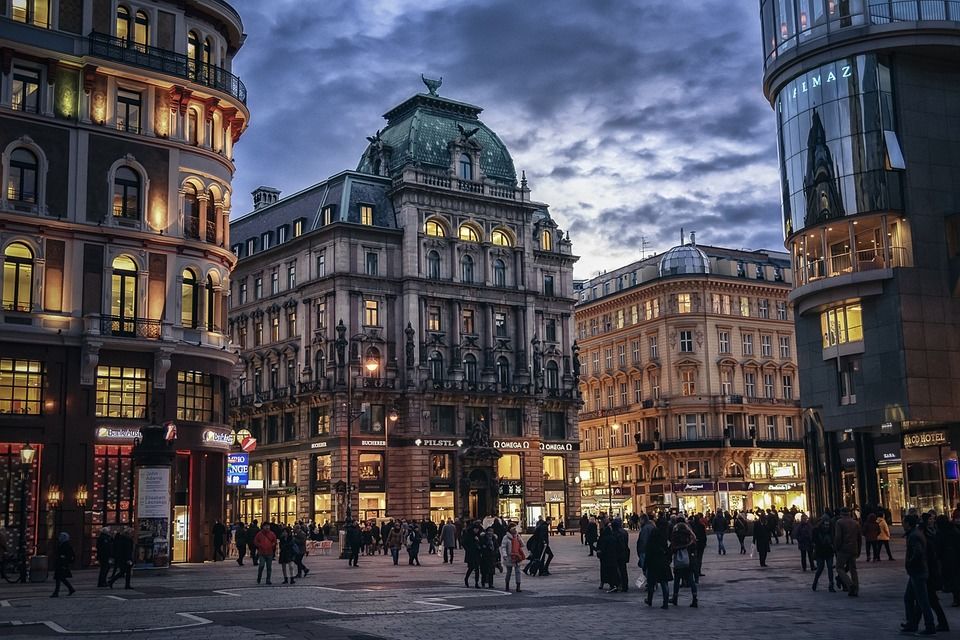 The capital city of Austria, Vienna has an extremely rich legacy of art and culture, shaped by maestros like Beethoven, Mozart and even Freud! With some of the most beautiful street-scapes in the world, walking along the city's cobbled roads is a marvel in itself. At Vienna, visit the Belvedere Palace which displays the largest collection of works by Klimt and Kokoschka as well as Schiele. The Giant Ferris Wheel in the Prater and Vienna's old recreational park are other locations seen in the film. Vienna is the perfect place to immerse yourself into tradition, literature and culture!
So, before you watch the next romance on Netflix, remember you can simply pack your bags and travel to some beautiful shoot locations and find your own special love story if you are lucky.
Know of more such wonderful hidden gems across the world? Share your travel itineraries, wishlishts and experiences with us on Tripoto!