Ask any traveller who has been to Ios, and she will tell you that the problem with this stunning Greek island is that once you're here, you can't leave.
Get some sun at the super popular Mylopotas Beach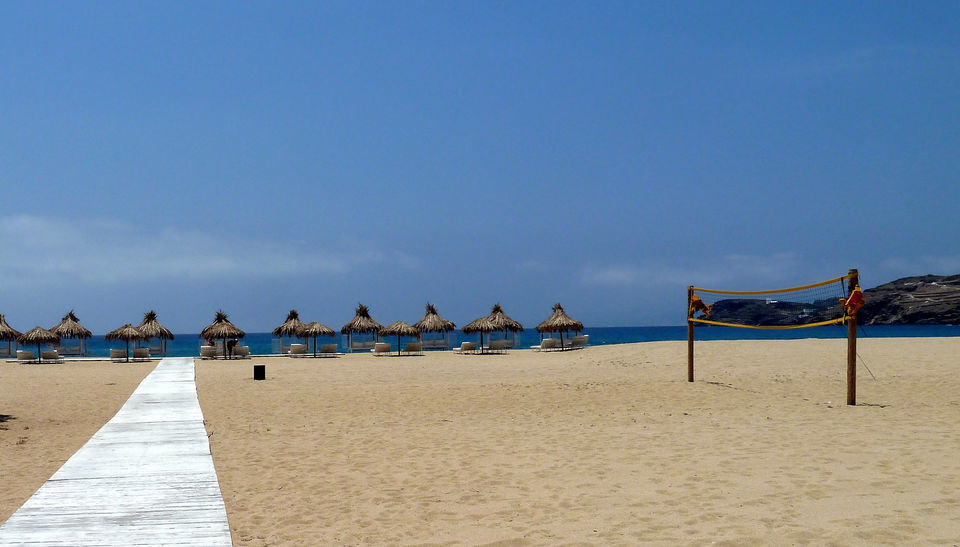 Admire the fascinating archeological site of Skarkos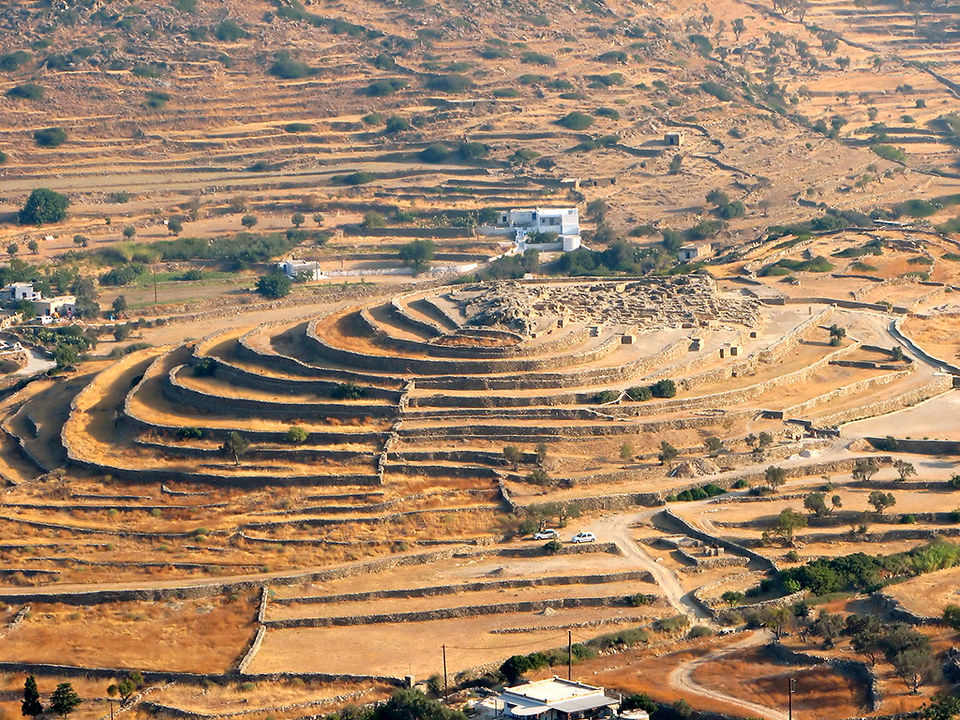 Ios is a wild party island located in the Cyclades, a group of Greek islands in the Aegean Sea on the south-eastern side of the mainland,. If you haven't heard about it, it's probably because travellers prefer to remain tight-lipped about this secret destination that always seduces them to stay longer than they intended.
Days begin with strolling through the meandering alleys of the old town and progress to swimming and windsurfing on the beaches. As the sun goes down, the hunt for the hangout of the night (one of the many clubs and bars) is initiated, and the rest of the evening is spent in a joyous, often drunken stupor.
Why travel to Ios
Whether you are a partygoer or prefer to relax in solitude, Ios is full of things to do to keep you happy and coming back for more. Here's a small list:
This sparkling white-sand one-kilometre long beach with emerald waters is the most loved beach of Ios. Chances are you'll run into several youngsters nursing a hangover from last night on the beach. If you aren't one of them, then come here early, so you can bag a good spot, as it gets crowded after 1pm. Mylopotas is a relatively commercialised beach, so you'll find all kinds of restaurants, taverns and bars around. There's a small market where you can buy knick-knacks. If you like are looking for something more active, try your hand at banana boating, scuba diving, or boating around the island. You will find several organisers for these water sports activities on the beach.
Skarkos hosts the remains of an early Bronze Age settlement on a hill that was excavated from 1984 to 1997. Covering an area of about 1.1 hectares, it was home to around 300 people from the Keros-Syros culture. The prehistoric site is extremely well preserved. You can find stone-built rectangular buildings, with a ground and first floor, along with a courtyard, and pieces of Cycladic architecture, such as pottery, tools and utensils made of bone, stone and metal.
Shop in Chora and stay back for some fun with the locals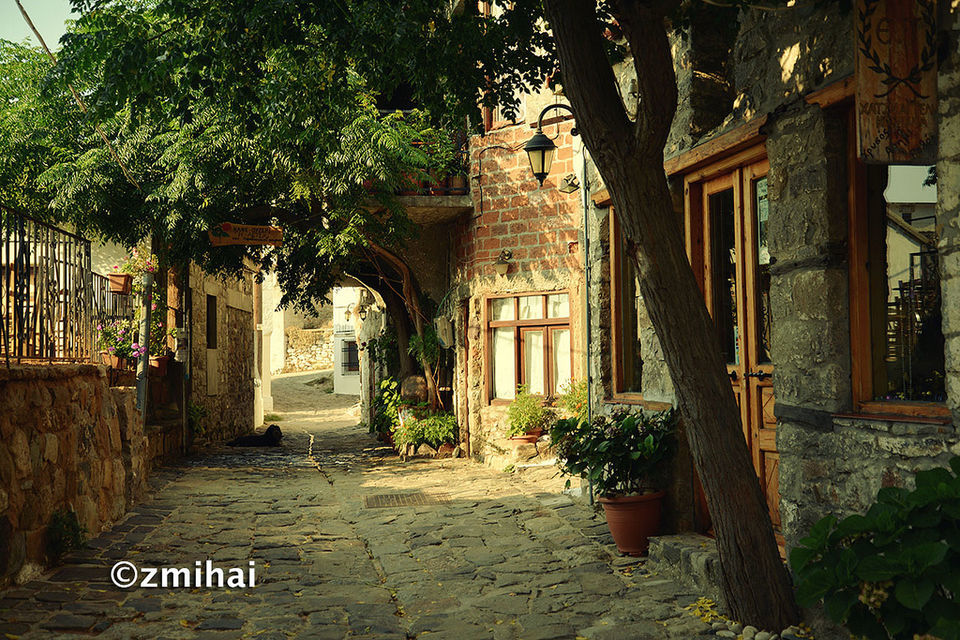 A charming traditional village, situated at a 20-minute walk away from the port, Chora is an intriguing place to roam around during the day. It's a labyrinth of white alleys, dotted with restaurants and small shops selling jewellery, clothes and souvenirs. Prices here are much lower than the Greek mainland and the selection of stuff is great, so load up on all the gifts you need. At night, head to the central square, where locals get together for music and drinks.
Dance the night away at a club of your choice
Even if partying is not high on your list of priorities, you cannot leave Ios without exploring a few of its many, many pubs and clubs. There are jazz bars, rock clubs, Irish pubs, discos and slammer bars to choose from. Most visitors start their evening by watching the sun go down from the Ios club, and then dancing the night away with the crowd.
Cuisine on offer
Those looking for cheap and fulfilling food, can bank on the street food. Especially gyros, a pita bread sandwich with onion, tomatoes, vegetables/meat and sauces. Expect to have a meal on the street for as little as €4 (₹300). If you're on a flexible budget, however, you can eat each meal at a new place in Ios, there are many restaurants and eateries to choose from. And authentic Greek food is fabulous on the island – traditional and flavourful. Katogi, the Nest, Lord Byron, Escape and the Mills Restaurant are a few great places to sample Greek cuisine. Meals at restaurants will cost around €18 to 27 (₹1,380 to 2,070). For that post dinner drink, or two, some popular watering holes are Far Out Beach Club on Mylopotas Beach, Blue Note Bar and Liquid Bar.
Visa
Like other European countries, a Schengen visa will get you access to Ios. You will have to apply through the Greece embassy, on paper. The Schengen countries have outsourced their visa application cells to VFS Global, a company which now handles the entire process. There is also no requirement to go to the embassy anymore. To start off the process, log on to VFS Global's website. Find everything you want to know about the Schengen visa in this article: All You Need To Know About Getting A Schengen Visa On An Indian Passport
When to go
If partying all night and sleeping on the beach the next day is how you want to spend your time in Ios, then July and August are when you want to be on the island. Clubs are open till 6am, and play a mix of house and electro dance favourites.
Not much of a party person? Then go before or after this time to explore the scenery and beaches with little crowds. The weather is pleasant most of the year, so plan your holiday based on your own convenience.
Getting there
There is no direct route from India to Ios. So here's how you can go:
By air: Fly to Santorini or Athens. A round-trip from New Delhi to Athens starts at ₹15,000. From Athens, catch a ferry to Ios. It will take you four hours and €41. From Santorini, Ios is half an hour away by ferry.
By train: Athens is well connected by rail to Thessaloniki and other major cities in Greece and Europe. From Athens, catch the ferry to Ios.
Getting around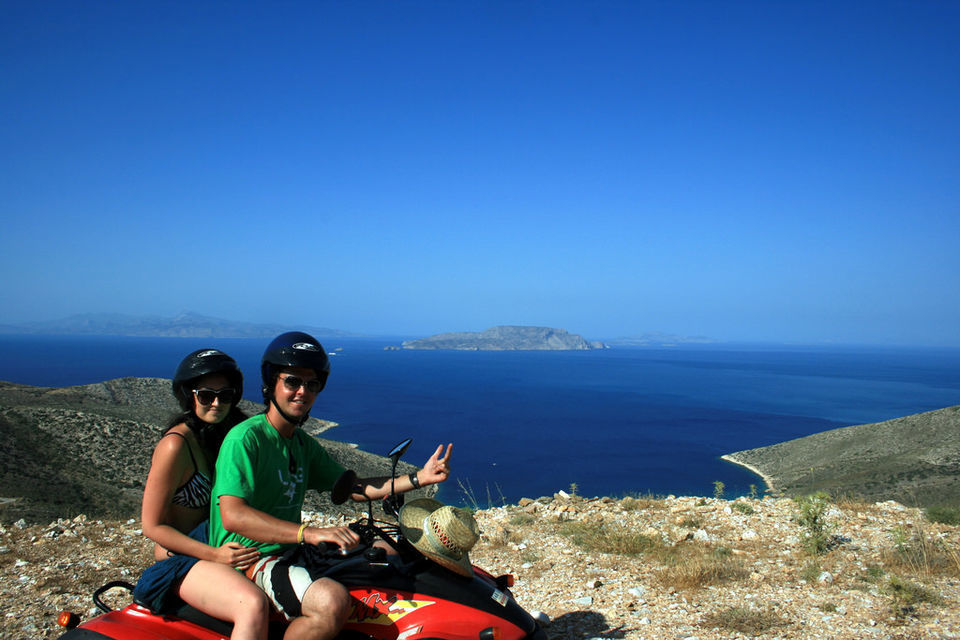 The best way to travel in Ios is by ATVs and mopeds. These vehicles can go up an incline easily and help you make your way through small alleys to explore the island. Depending on the season, an ATV will cost you around ₹1,131 to 3,017 (€15 to 40) for a day and a moped anywhere between ₹754 to 2,262 (€10 to 30). Taxis and buses are also easily available on the island.
Costs
Flight from New Delhi to Athens: Starts at ₹15,000
One-way ticket on local transport: ₹150 (€2)
ATV rent per day: ₹1,131 to 3,017 (€15 to 40)
Hotel stay, per night: ₹2,263 (€30)
A budget meal: ₹300 (€4)
A fancy meal: ₹1,358 (€18)
Accommodation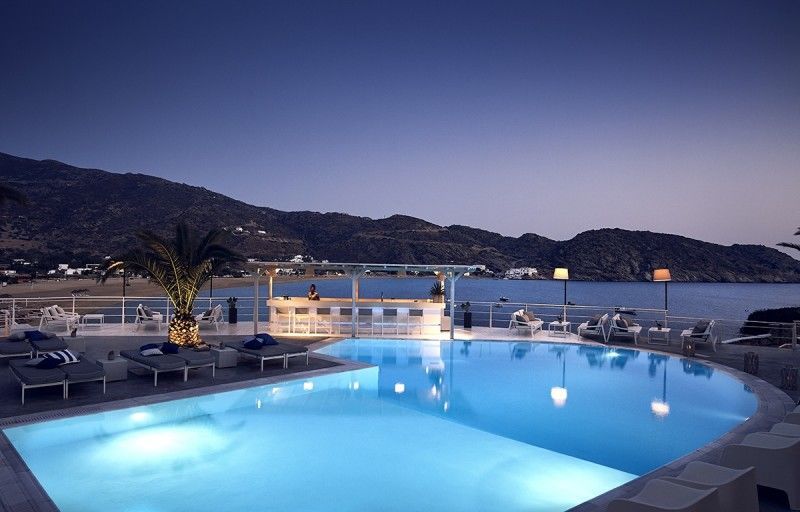 While Ios doesn't have the same number of luxury hotels as Santorini, there are enough high-end places to stay on the island. The most popular are the ones near Chora and the Mylopotas Beach.
If you are looking for cheap accommodation, then hostels are your best bet. A bed at a hostel in Ios will cost you around ₹900 (€12) per night. The two most popular hostels are Francesco's, located in the centre of town, and Far Out Beach Resort, which also offers camping on Mylopotas Beach starting at ₹452 (€6) a night.
For luxury travellers, Ios Palace and Levantes Boutique Hotel are excellent options that offer cushy indulgence on Mylopotas Beach.
For more accommodation options in Ios, check here.
Have you been to Ios before? Did you spend your days partying it up or relaxing on the beaches? Write all about it and help other travellers plan their trip to this incredible destination.
Frequent searches leading to this page:-
Europe tour packages for family from Delhi, Europe tour packages for family from India, Europe tour packages for family from Mumbai, Europe tour package from India, ios island beaches