Greece seems to find it's way on everyone's bucket list, with its palette of blue, multitude of spots around every nook and cranny for view-seekers, and magical sunsets that are very Disney-fairytale. The Greeks are a warm but proud lot, owing to their rich culture and a history that boasts of a glorious past. It's one of the things that keeps them going after the economic crisis that has taken over the country in the past few years. Given that Greece welcomes millions of visitors each year, the locals are welcoming and helpful, always hospitable and always inclusive towards people from different countries and cultures.
Greece, along with it's 3,000 islands, is arguably a pleasant idea any time of the year, though summer is the best time to visit for a quintessential Greek experience. While Athens is the ideal place to learn about Greek Mythology, the Greek Islands should be your go-to for truly authentic Greek culture and beauty. That's where all the action is as well: the parties, the stunning cave hotels, sunset boat rides in the ocean, and many a picnic on a yacht. It's difficult to discuss all the Greek islands in a post, so I'll talk about the commercial two (that also happen to be the ones I've visited): Mykonos and Santorini. This post also includes general and additional information that will help you plan your travel to Greece.
You might be surprised to know there's a lot to Greece that goes beyond the typical Athens-Mykonos-Santorini stretch that's most famous in India. While we're still stuck to the idea of these two islands, the world is moving on to discover that Greece has far prettier islands to offer, each with a distinct character. Here's everything I learnt during the six days I spent with two adorable Greeks, and all the information you'll need to help you plan your trip- straight from the horse's mouth!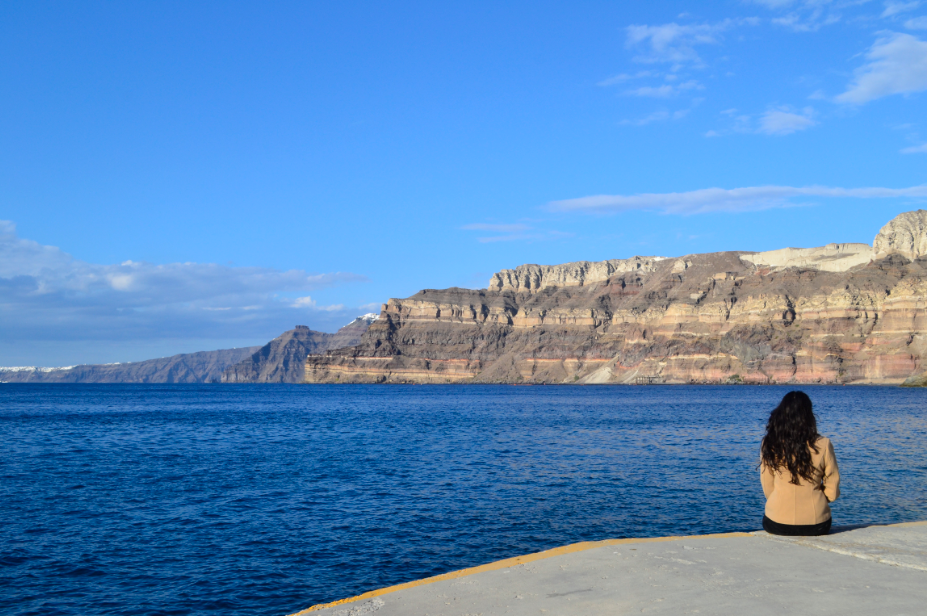 When should you visit:
The best time to visit Greece is during the summer. This is when you can make the most of the beautiful beaches in Santorini, and Mykonos is in full swing with all it's parties and the millions of people that travel here each year. Since Greece has some of the pretties beaches, the best parties and most tourists flying down during the summer months, it's a given that this is the best time to visit. Some islands go from jam-packed to deserted within months. Mykonos is one of them. Most locals shut down their shops, restaurants and other businesses and fly out to spend their hard earned money at exotic locations around their country and the world. Now the economy might be running thin, the government might not have money, but the Greeks are rich people. Come winter, most hotels shut down for renovation in Santorini, and most of Mykonos is shut down (including shops, cafes and clubs).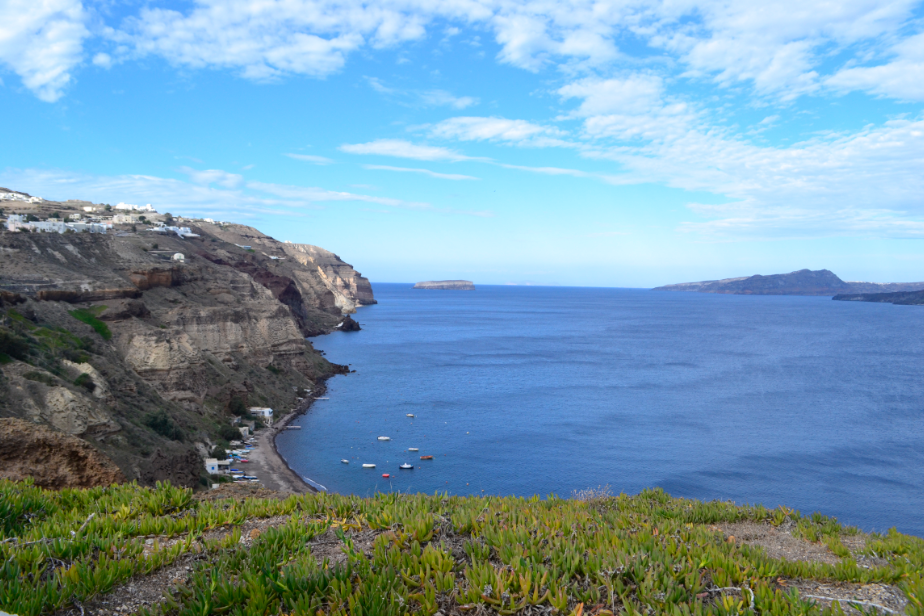 That said, most people assume Greece is not a winter destination. You might want to reconsider if you belong to that category. There are islands worth visiting during Winter, or you could simply stick on in the mainland. Greece is a colourful, bright country even during winter. You could consider a trip to the mountains for skiing or visit two of the prettiest Greek islands: Hydra and Crete. Crete is one of the biggest Greek islands, and known to be one of the most beautiful.
Where should you go in winter:
Winter in Greece is as good an idea as summer. There's a different charm traveling to destinations that are a little away from the madding crowd, lesser discovered and far more beautiful. Some popular places include Athens and Delphi, Hydra, Crete and Meteora. These are popular among Europians as well as Chinese tourists choosing to travel in winter. There are lakes, mountains and valleys worth discovering, that could put the popular Santorini and Mykonos to shame.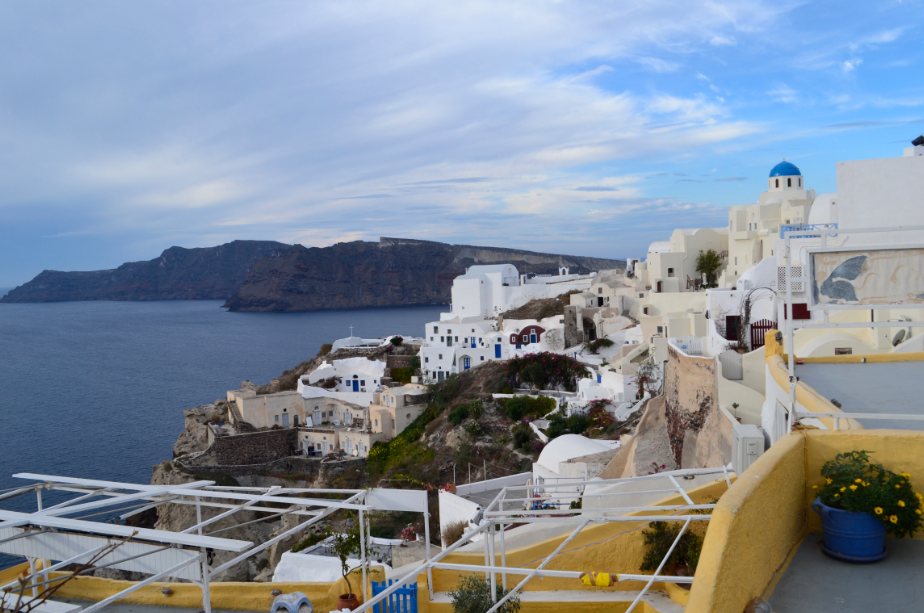 How to reach the islands:
There are two ways to reach the more commercial islands in Greece, from Athens: Ferries and flights. These ferries are more like tiny cruise ships, with comfortable seating inside, wifi available on purchase, cabins (to be purchased additionally), cafes and restaurants, as well as storage space and space to transport vehicles on the cruise. Each cabin accommodates four people. There are two types of ferries: regular/slow ferries and fast ferries. Both type of ferries stop at 2-3 different islands on the way. The only difference between the two ferries is that the fast ferries save somewhere close to 1-2 hours travel time. Slow ferries have decks and seating outside for anyone willing to step out for some fresh air or to breathe in the ocean. Fast ferries do not have decks and the ocean must be enjoyed from the vicinity of the huge glass windows. Approximate time taken from Athens to Santorini by a regular/slow ferry is 7 hours, and by a fast ferry is 5 hours.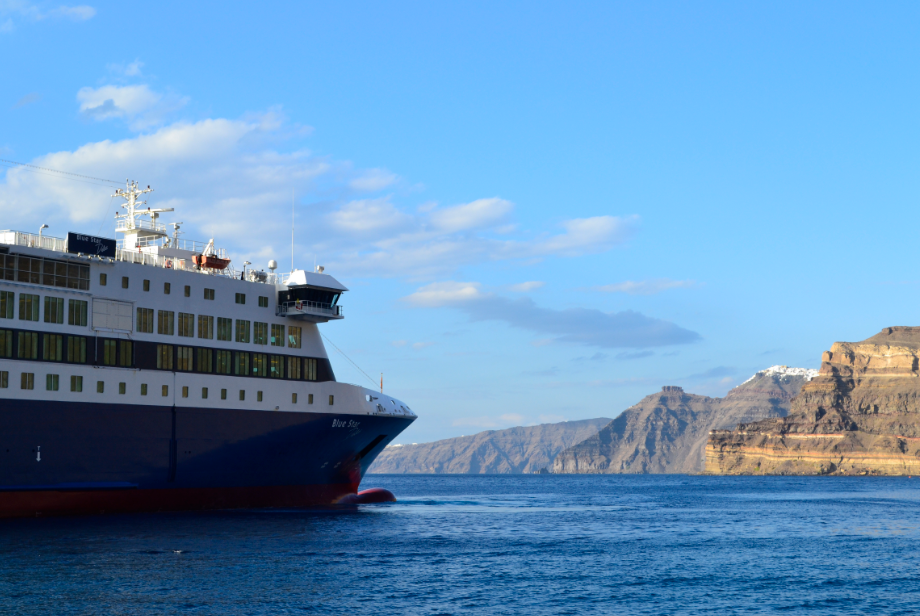 Where should you stay:
In Athens, the best place to stay isn't the city center or the main shopping area as one would usually expect. Plaka is a walking street, and buses are not allowed inside. Hotels in this area play on the advantage of a central location and end up charging an awful lot more than other hotels a little further away. Given that this is a walking area, you would have to cart your luggage by yourself, as hotels in Europe don't offer the services of a porter. It's best to pack light or pick hotels a little away from Plaka. There are numerous hotels located 10 minutes away by cab/bus, a short 5 euro car ride. It's best to opt for one such hotel. Novotel is a good example of a chain hotel with a decent sized breakfast spread and a convenient location.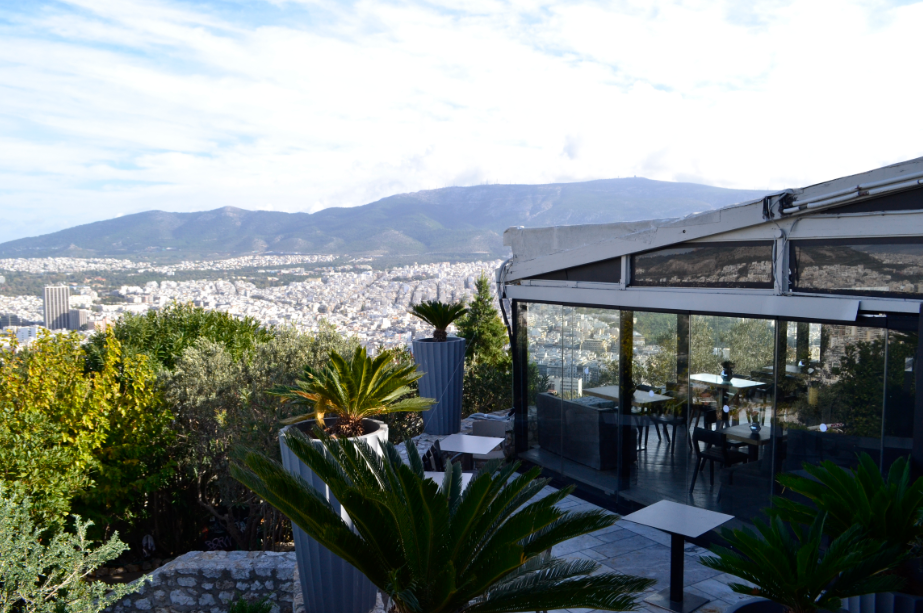 In Santorini, the best places to stay are Fira or Oia, though the hotels here are quite expensive. If you're expecting to stay in the Santorini you've been seeing in pictures (the main parts of Santorini), then Fira and Oia are the two places you should consider if you don't mind the extra bucks. If you're willing to consider anything beyond the typical tourist spots (they do get crowded during season time), Kamari Beach is another wonderful option. Most hotels are located right at the beach, including some 4 star properties that could pass off as 5 star hotels. Kamari beach is a black sand beach with a tiny market place around the area, as well as a bunch of cafes and taverns to keep that authentic Greek food coming. If you're one for the view, you could consider a hotel in the Caldera region, with a view of the ocean. Pick a sea facing room that would probably cost you an additional 30 euros or so depending on your choice of hotel. Goulielmos is an excellent hotel with a stunning view.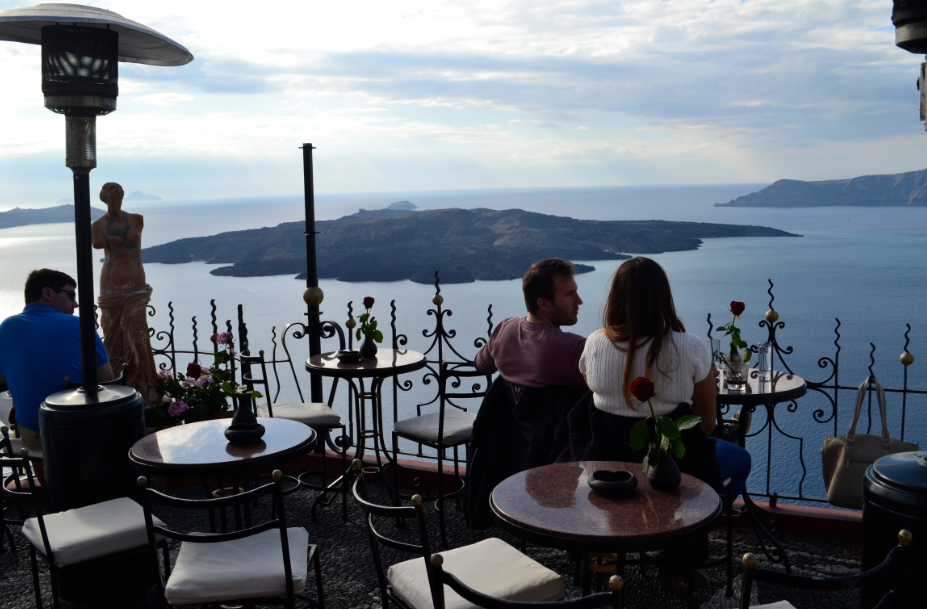 In Mykonos, remember to opt for a hotel that's close to the bus stop. Since Mykonos is a part island, the ideal place to stay is the Paradise Beach Club. Known for its parties around the world, the parties at this club last all 24 hours. They have different categories of rooms available for those wanting to stay at the club, basis your budget. From beach cabins to apartments, you can pick one that works for you. You could also consider staying close to the main market: Chora. A couple of sea-facing hotels with beautiful interiors are located here. Harmony and San Marco are two hotels I've had a good experience with.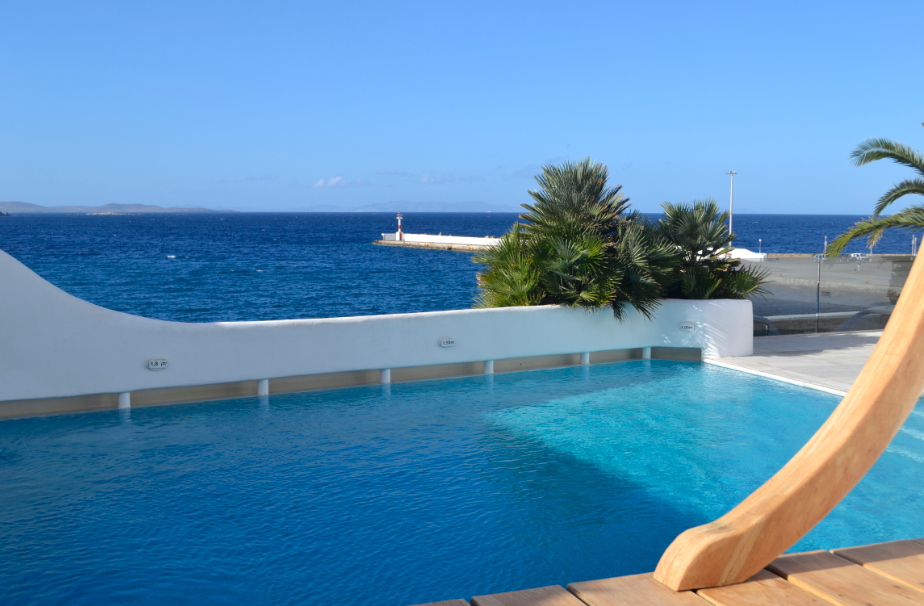 How should you go about local transport:
Athens operates like any other city in Europe, with a convenient bus and metro system. While cabs are expensive, they're cheaper than most European countries and quite honestly, not all that steep. On the other hand, the islands do not have cabs at all. Very few cabs operate on the islands and could cost you somewhere between a kidney and a leg. The best way to commute on the islands is to use the buses or to rent a car that you can drive around as per your convenience. Funny thing in Greece- each petrol station has different fuel prices, so remember to do a quick comparison before settling for one. It's a smart way to save money! In Santorini you could also use donkeys to help you through the numerous steps and steep climb, though they could easily cost you around 200 Euros. Hydra is a car-free island, and guests commute via donkeys or on foot. Just one of the charming little things that make Greece so adorable!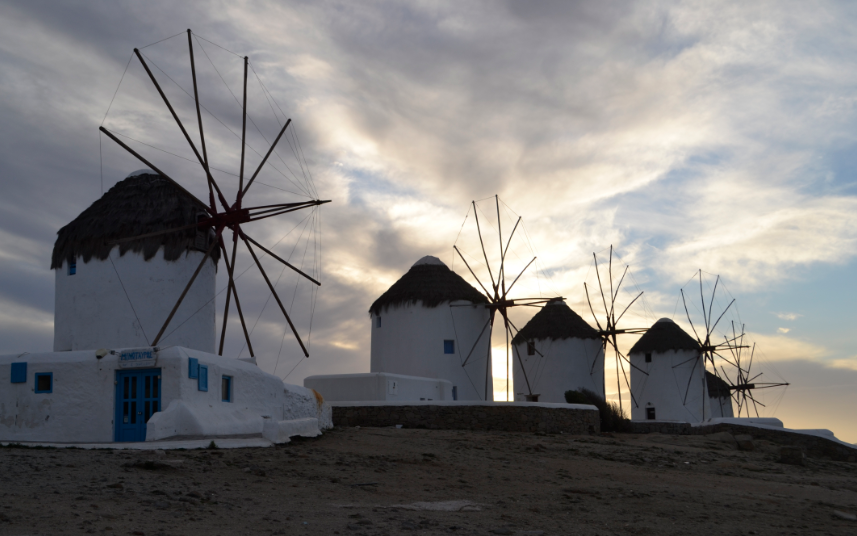 What should you eat:
If you're up for some experimenting, try the Souvlaki, Spinach Pie, Gyros, Greek Salad served with Pita Bread, Taramosalata (made from fish eggs), Fried Squid, thick fish broth at a local tavern, Moussaka, followed by Milopita (Apple pie with powdered cinnamon sugar) and Revani. Greeks prefer to keep their cooking simple, with veggies tossed in olive oil and lemon for flavour making them actually healthy, putting your salads from Subway to shame.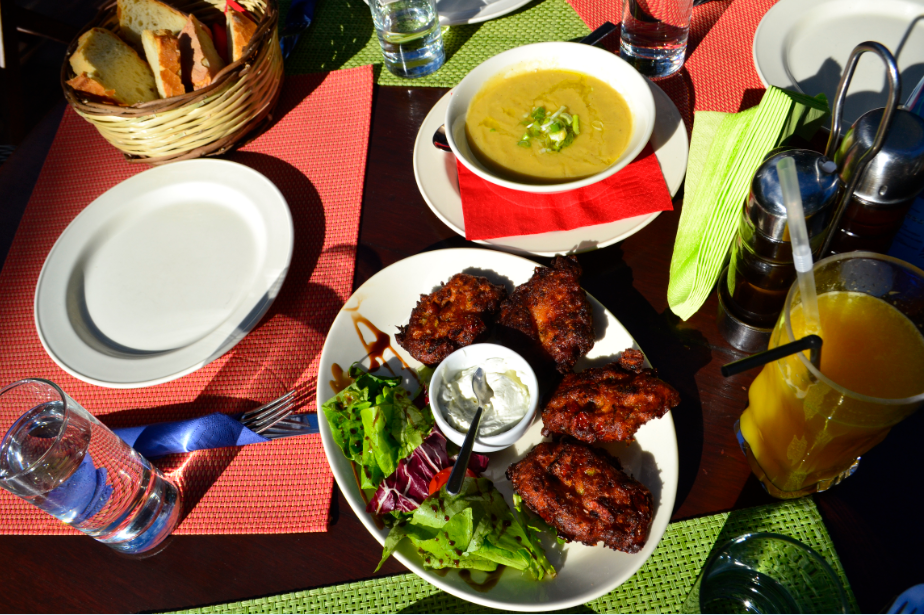 What about the Greek economy:
The capital control in Greece hasn't affected tourism at all. Tourists are expected this year in just the same numbers. The only catch being, the increase in tax from 6% to a whooping 23% on pretty much everything. While you might face some constraints on withdrawing money, you can pay by credit card or carry adequate cash with you and you've nothing to worry about. Don't go waltzing into their country with 500 Euro notes. They're difficult to break and most locals will eye you with suspicion. Given that the withdrawal limit per day is 60 euros and per week is 420 euros, they'll wonder why you're carrying so much money. Besides, high chances of losing the money with such high-value notes.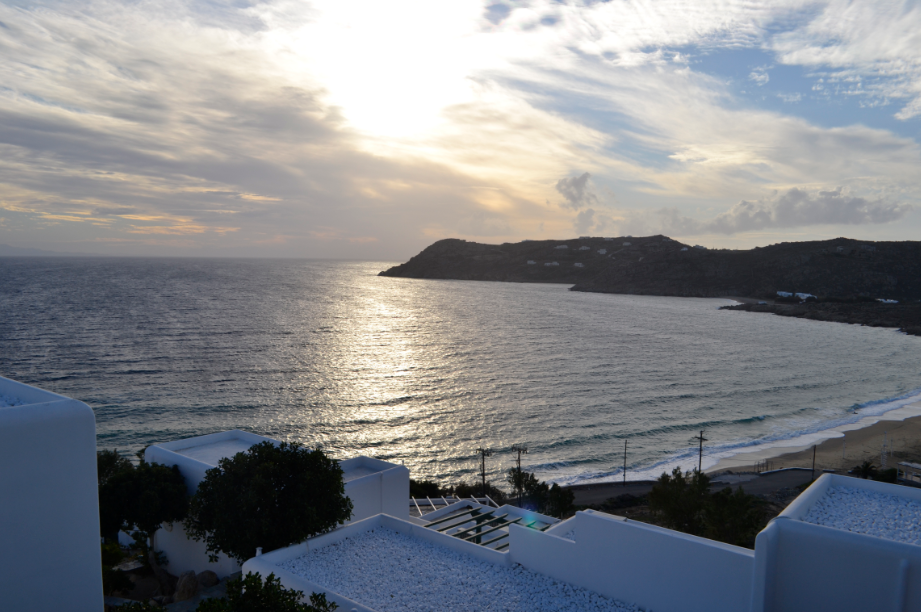 What should you take home:
Olive oil! Take home loads of olives and olive oil. Olives are sold here in different flavours, right from street vendors to big stores. You could also consider taking home some traditional Greek alcohol- Ouzo, quite similar in taste to Turkish Raki and had with plain water. It's a strong drink that could hit you rather soon, but an essential addition to your goodies. Greek jewelry is unique in style, inspired from the jewels of the Greek Gods they worship so religiously. Though some jewelry could sway towards the expensive side, you could also pick their artificial counterparts for daily use. Plaka, Athens is a good place to scout for these beauties. The souvenir stores in Greece have some adorable souvenirs for friends back home. Don't rely on the duty-free store in Athens to shop for souvenirs- they have a negligible selection. Walk into a souvenir shop while you're casually strolling about, and you might come across the prettiest hand-painted Santorini sunsets to pin up on your wall back home, or a mason jar with a straw and an adorable map of Mykonos. You might also stumble across the most unique candles depicting the essence of Greece's blue and white houses. This country has the best souvenir stores: make the most of it!