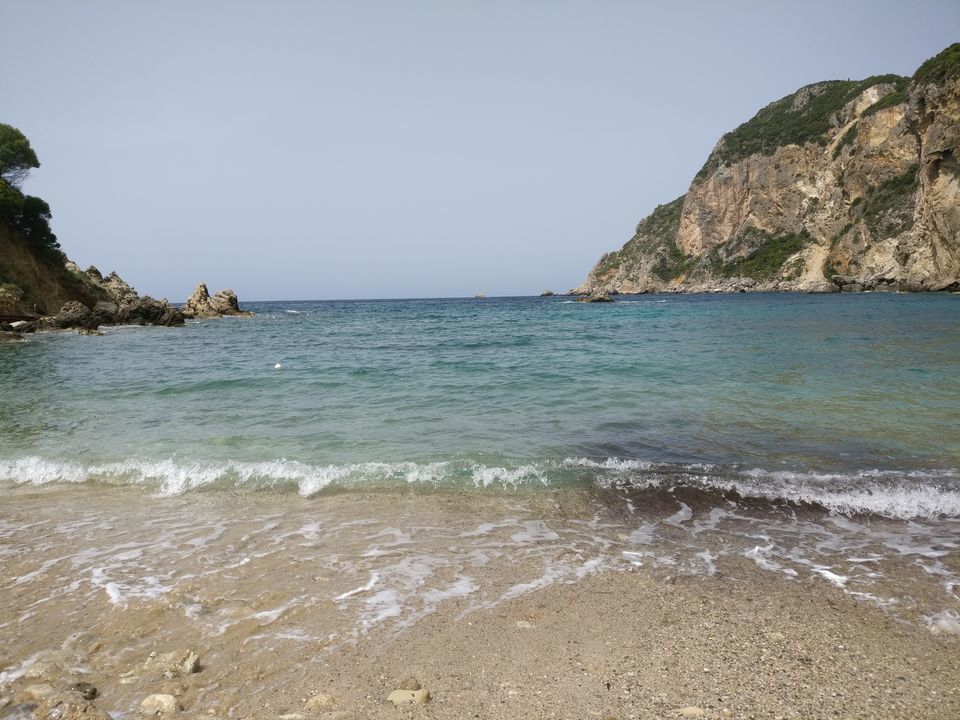 When you skim over the world map, wondering where to go for your next holiday, the tiny Greek island of Corfu may easily escape your notice. But though it may be tiny in scale, Corfu or 'Kerkyra' as it is locally called has much to offer visitors. An emerald island surrounded by a blue-green sea, this lush land lies on the western coast of Greece and is one of the greenest Ionian islands.
Why travel to Corfu
Although it does not feature too prominently on the international tourism map, Corfu is a destination that should not be missed on your Greek holiday for it offers the old world awe of Athens and the laid-back vibe of Santorini, besides throwing in a a heritage flavour entirely its own. Most importantly, Corfu has some of the cleanest and quietest beaches that Europe has to offer, all within an hour or two of each other.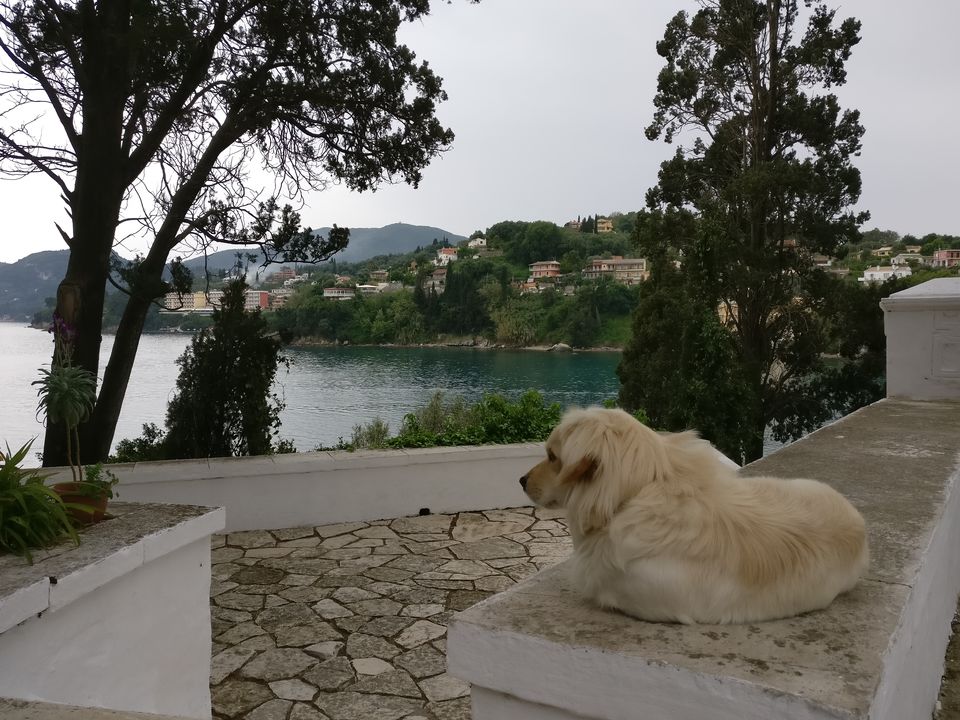 A Corfu beach is like no other, with tourism shenanigans like cafes and restaurants and shops all on the quiet periphery of the beaches, leaving you with the feeling that nothing stands between you, the sun, the sea and the sand. Here is a list of tried and tested beaches for you to hit up on your Greek holiday!
Agios Gordios
Distance from Corfu town - 18 km
The best part about this beach is the drive to it! If you start from Old Town Corfu, the drive will take you past Greek hamlets and sunny meadows with creamy cloudscapes all along. As you wind your way down the slopes of Corfu towards Agios Gordios, you will get tantalising glimpses of the curved bay of the island,with the cool green water of the sea inviting you to jump in the minute you finally reach.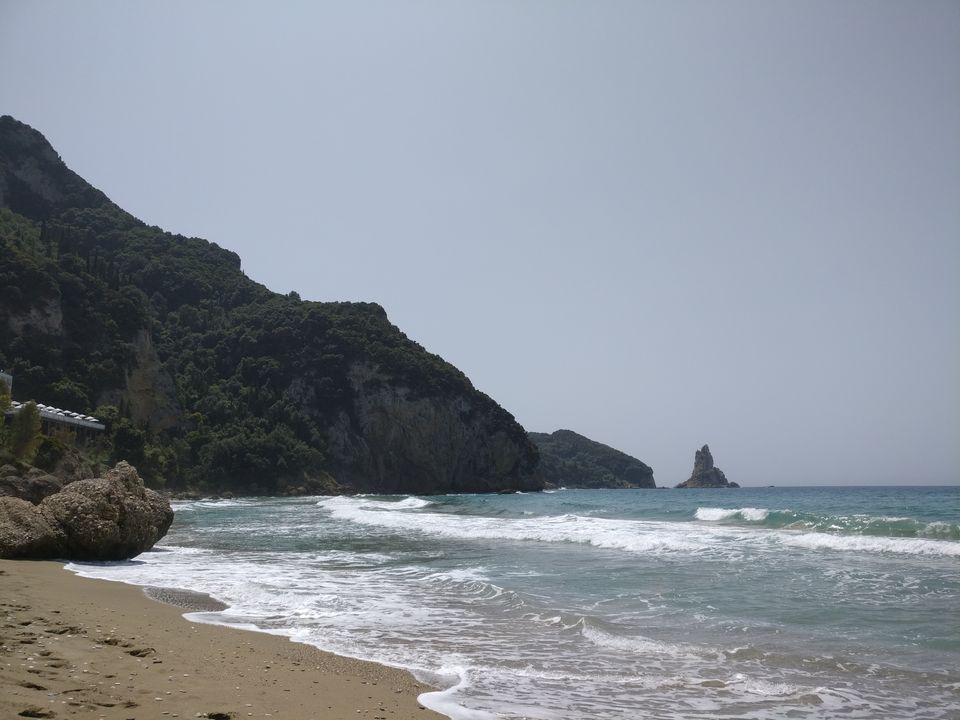 The dark cliffs of Corfu that surround Agios Gordios are pleasantly balanced with the white sand of the beach. This beach has a long sandy stretch dotted with cafes that have their sunbeds and beach chairs laid out for visitors to use as long as you order something off their menu. A narrow cemented paths runs along the beach, allowing visitors to walk and pick a perfect spot without slipping in the sand. Taps have been put on the beach for public use, making it easy to get the sand out of your body and hair once you're done with your fun in the sun!
Keep your slippers handy, for parts of the beach are strewn with pebbles!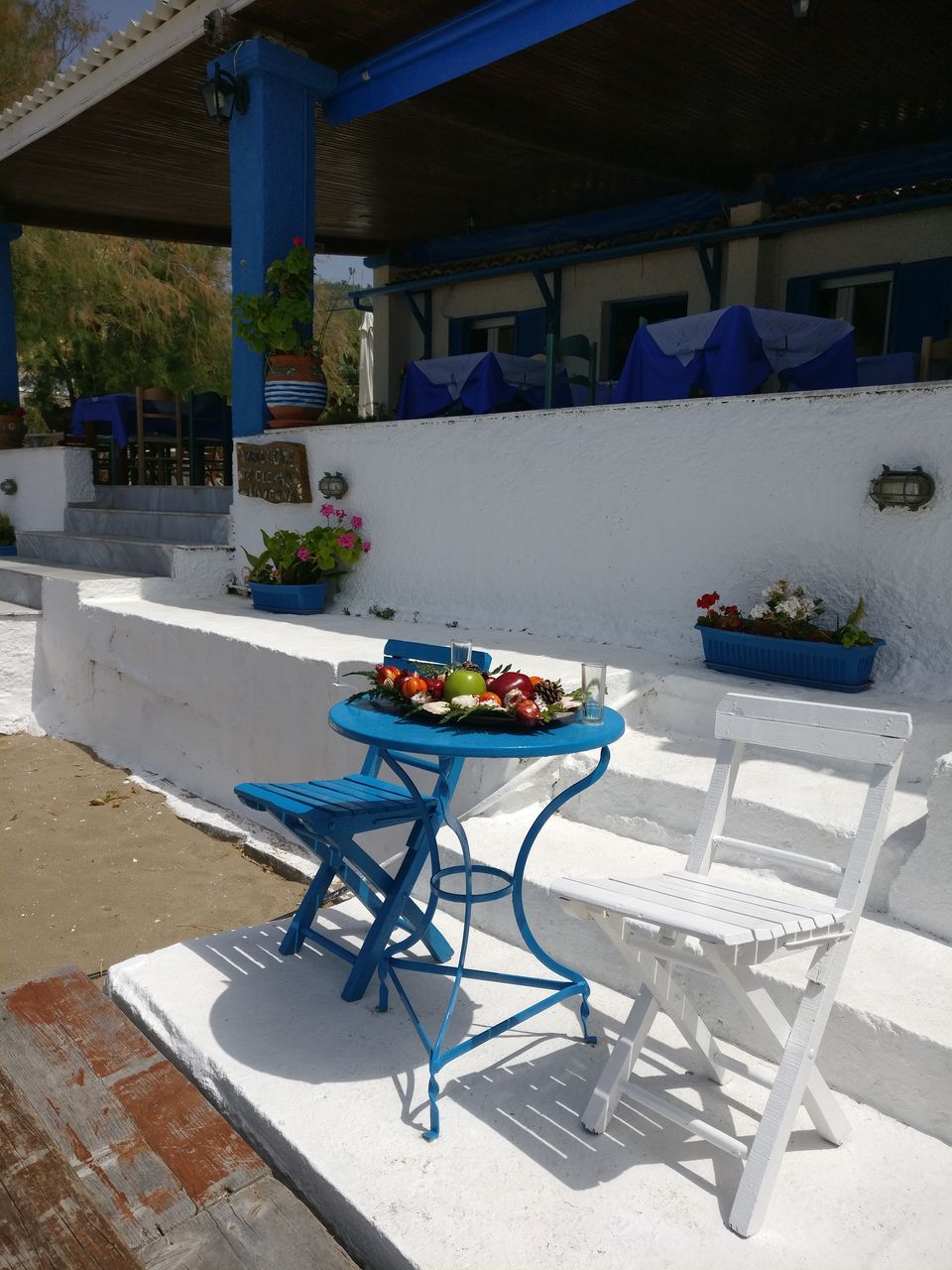 Glyfada
Distance from Corfu town - 17 km
This is definitely a fancier beach than Agios Gordios, with several resorts to be found along and around the beach. You can enjoy the typical Greek elements imbibed in the architecture of these hotels and resorts as you make your way to the beach. You will be sure to spot plenty of motifs with urns and olive trees and donkeys and Greek columns!
Due to the more affluent crowd it attracts, Glyfada is an extremely quiet place with full fledged restaurants operating along the beach. Several of these have swimming pools - in case you're tired of feeling sand between your toes and would rather take a dip in a regular pool that overlooks the real thing! A range of coastal food is on offer, although you may find yourself unable to look beyond freshly baked bread dunked in olive oil, served with a side of olives and feta cheese that is a staple on most menus.
Be nice to your waiter and he might let you carry your drink to the poolside!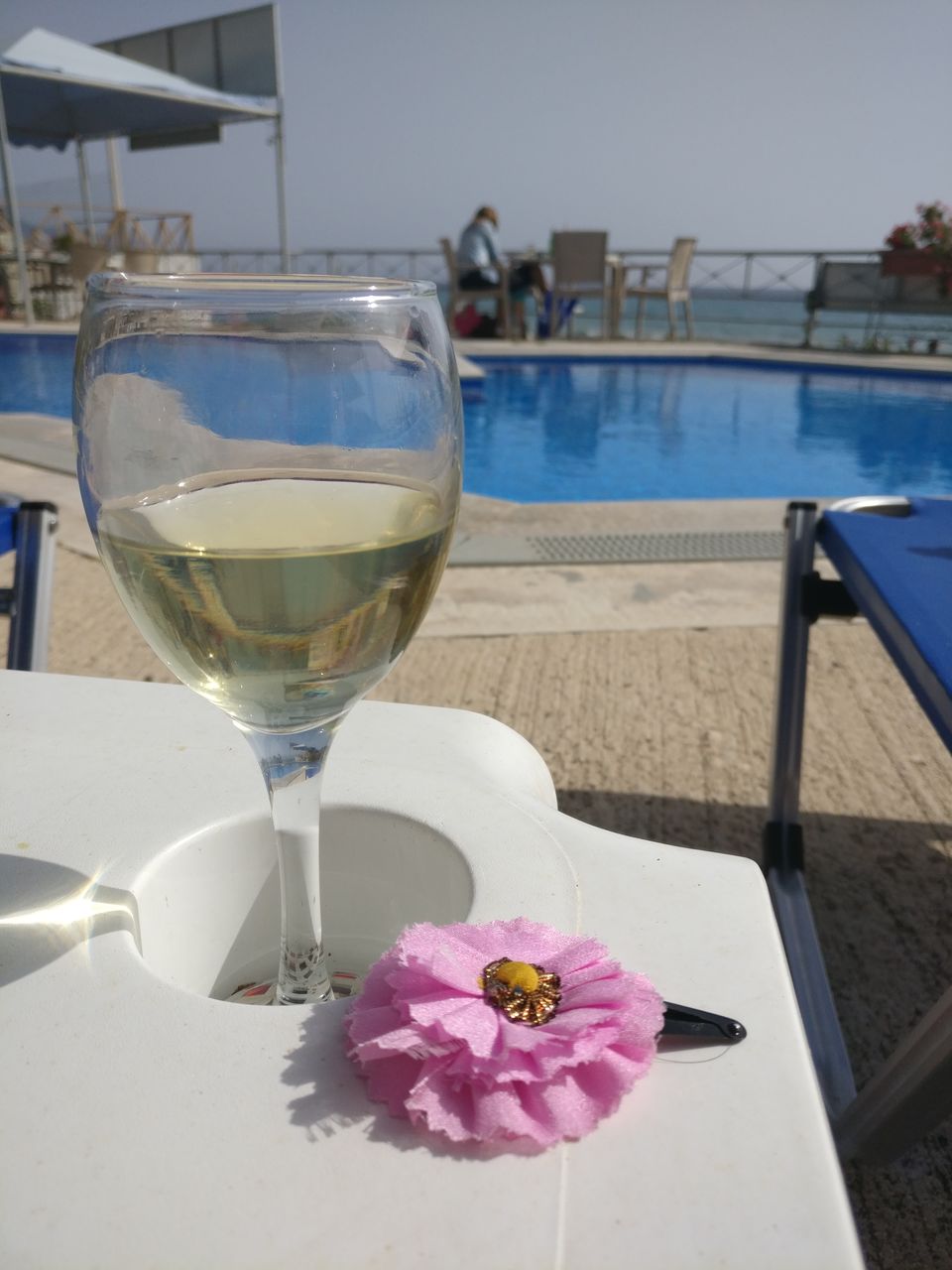 Palaiokastritsa
Distance from Corfu town - 30 km
A day trip to the village of Palaiokastritsa will be worth your time, with a smooth and scenic drive to lead you right up till the beachside. Dark, sea-worn rocks stand out against the greenery of olive trees. Plenty of local villagers are to be found lying on the beach, bringing babies and pets out to have a good time in the sun. A wooden jetty sticks out into the water on one of beaches at Palaiokastritsa, its wobbling planks giving away the force of the seemingly calm water of the Ionian sea. Small boats runs at regular intervals to take tourists on a short tour of the marine caves that surround the village. This takes about an hour and may not seem as appealing an option as spreading your towel on the soft sand and running right into the cold waves of the sea!
Fresh seafood and orange juice is a popular lunch option by the beach and good way to finish off a lazy afternoon.
Buses make regular runs on the stretch between Palaiokastritsa and Corfu town. You can save quite a few Euros by opting for a bus instead of a local taxi!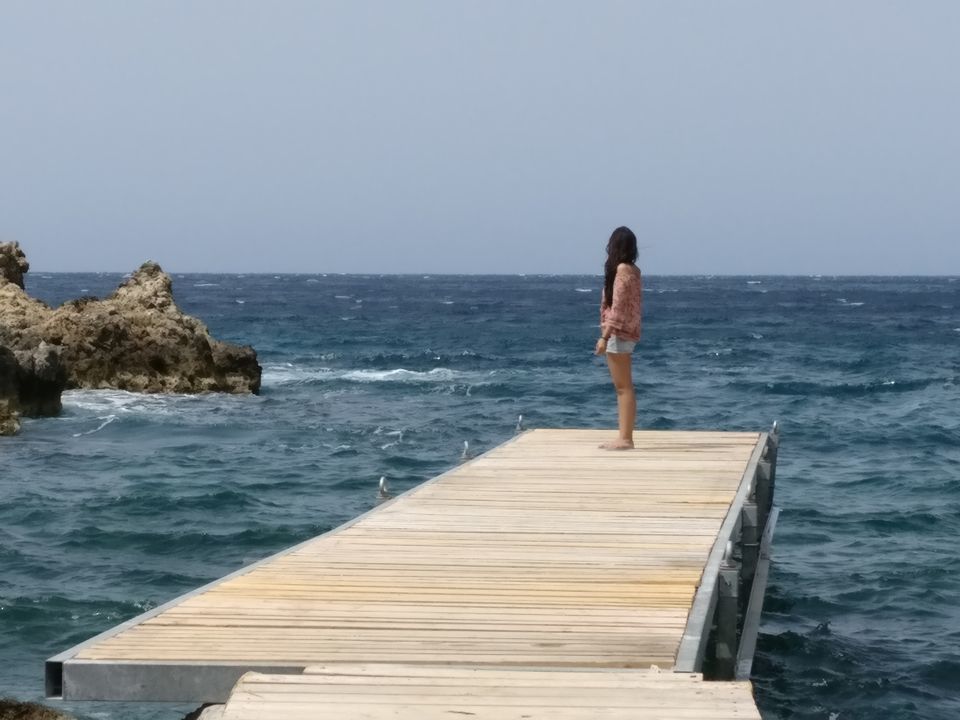 Visa for visiting Corfu
A Schengen visa should see you through your visit to Corfu, leaving open the option of travelling to other Schengen-covered countries in Europe as well.
For Indian passport holders, the application goes through VFS Global where visa applications to Schengen-covered countries are outsourced. You will need to have your tickets and hotels booked before you submit your application, with copies of both included to the application form that you submit in person. For a detailed guide to tackling the process of successfully filing a Schengen visa application, read this article. All You Need To Know About Getting A Schengen Visa On An Indian Passport https://www.tripoto.com/trip/schengen-visa-for-indian-all-you-need-to-know-about-getting-on-an-indian-passport
Getting there
There are no non-stop flights from India to Corfu.
From Delhi - Most flights heading to Corfu from Delhi have layovers at Dubai and Athens before coming to a stop at the Corfu International Airport.
From Mumbai - Layovers include either Dubai or Zurich before making a second stop at Athens.
The best way to go about visiting Corfu is to break your journey at Athens. Spend a couple of days exploring the city's landmarks and then get on a domestic flight that takes an hour to get you into Corfu.