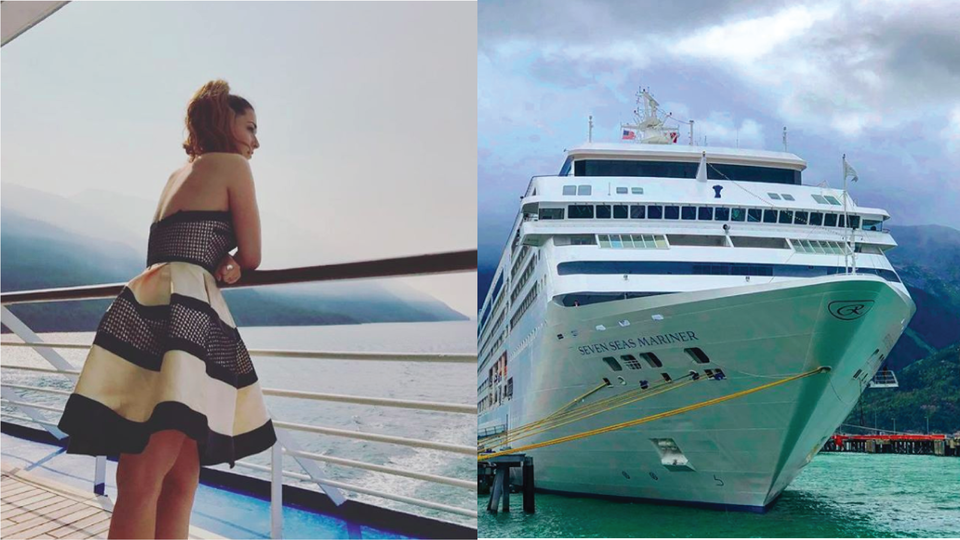 Growing up in the 90's, my childhood was all about reading, rather than spending hours in front of a screen. Of all the reading material I ever had access to, it was always stories of voyagers and sailers that managed to catch my eye the most. Just the thought of having sailed off to travel lengths across the world, was thrilling to say the least.
If you're someone who relates to the feeling or just happen to be someone who's always had a world tour on their mind, this will surely make your day. Come 2021 and you will be able to embark on a journey of a lifetime, traveling across 30 countries and even witnessing as many as 56 UNESCO World Heritage Sites in the process. So all you explorers out there, look no further because this is just the opportunity you've been waiting for all along!
Tell me more about it!
The team at Regent Seven Seas Cruises has just announced a one of its kind luxury cruise, inviting travellers aboard on a 117 day voyage through thirty countries across six continents. Seven Seas Mariner, a recently refurbished cruise-liner will sail off the coast of Miami, stopping at as many as 56 UNESCO World Heritage Sites. Right from the popular Great Barrier Reef to the mysterious Peruvian lost city of Machu Picchu, the itinerary has something for just about every kind of traveller.
As for the cruise itself, Seven Seas Mariner has been curated to offer nothing but the absolute best in terms of luxury. Each of the cabins on the ship come with world class facilities and beautiful balconies to laze about. The ship also boasts of seven fine dining restaurants, swimming pool, spa, bars and even a fully functional tennis court!
To ensure that the entire experience is luxury laden from start to end, the fare also includes first class airfare to Miami and business class airfare back from the final stop in Barcelona to every voyager's source city. A pre-cruise gala event, one-night hotel stay in Miami, unlimited onboard beverages (including alcohol), unlimited dry cleaning and pressing services, and medical services are some of the many additional perks voyagers will be able to make use of.
What route will the cruise take?
Seven Seas Mariner will kick off its journey from the beautiful coast of Miami to sail through South America, French Polynesia, Australia, Asia and the Mediterranean.
For a detailed route, click here.
When does this cruise sail?
The cruise will sail off from the coast of Miami in Florida on 5 January 2021. After completing its voyage across thirty countries, the cruise will finally end its adventures on the picturesque coastline of Barcelona in Spain on 3 May 2021.
How much will the experience cost?
Tickets to this dream cruise experience start at $60,499 per person and go up to $1,64,499, depending on your choice of accommodation.
How can I book this cruise?
You can book this experience by heading over to Regent Seven Seas Cruises' official website.
Share your memorable cruise experiences with the Tripoto Community by simply clicking here! Make sure you also check out Tripoto's YouTube channel for travel videos that will fill you up with wanderlust.