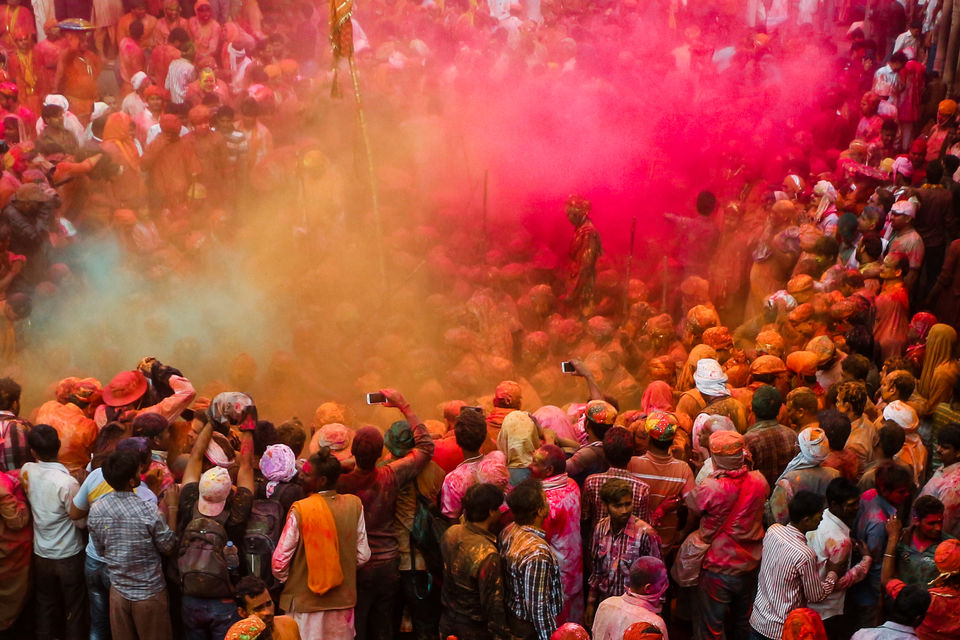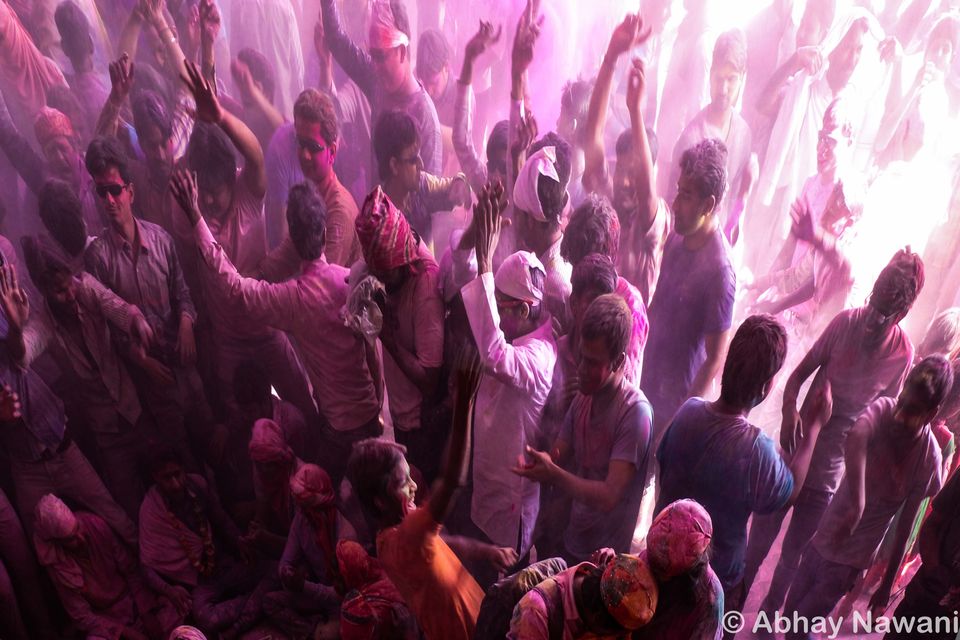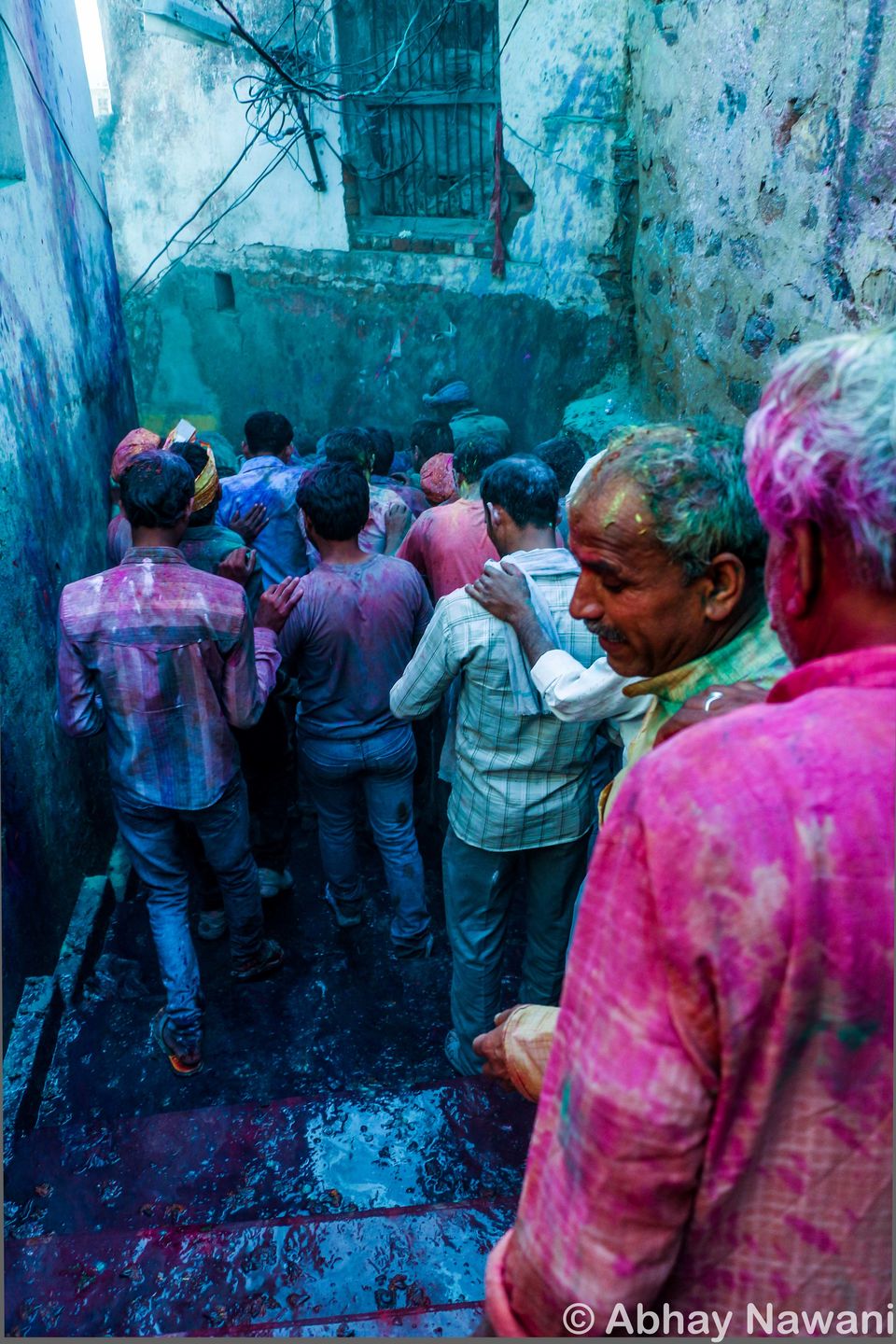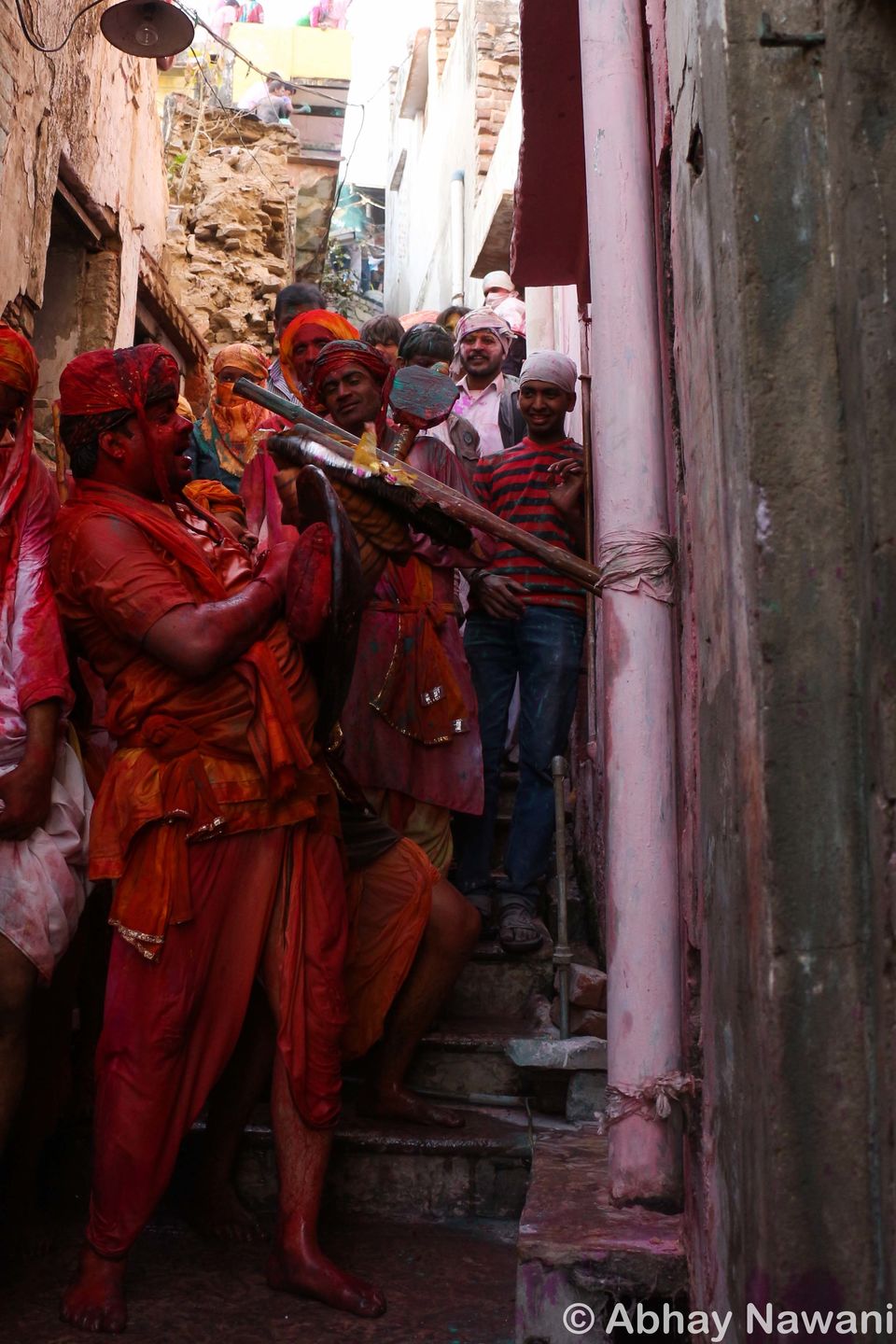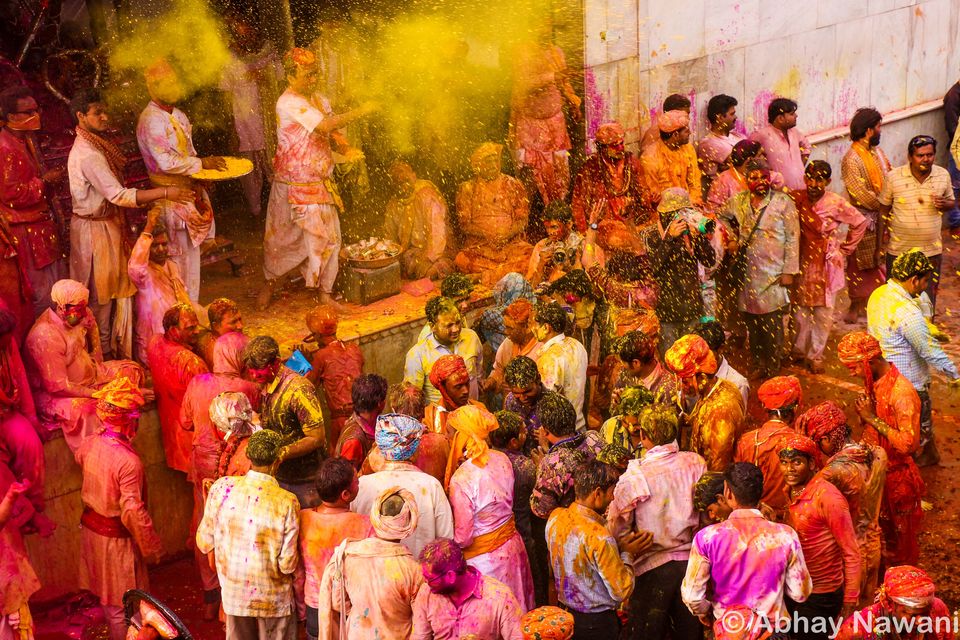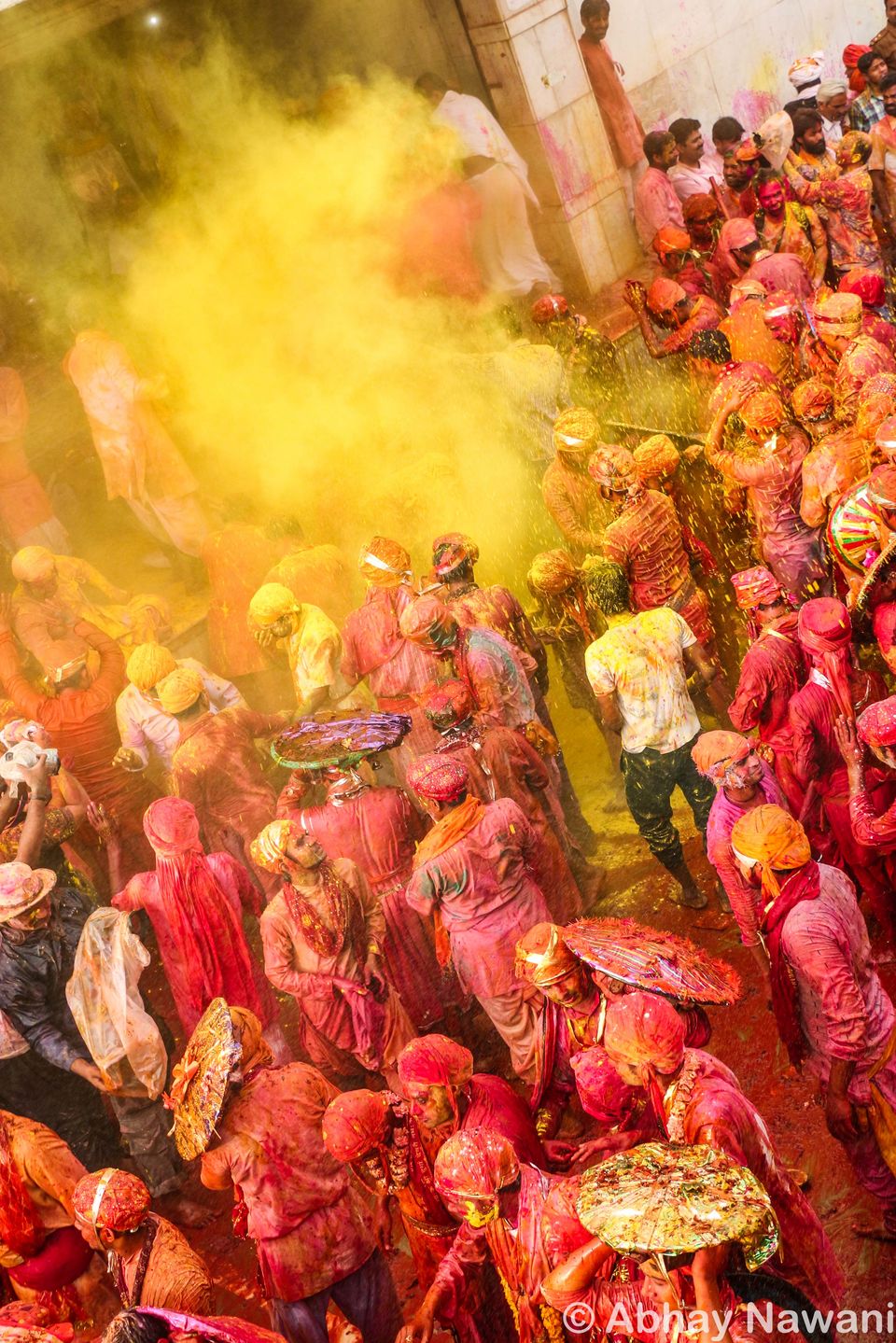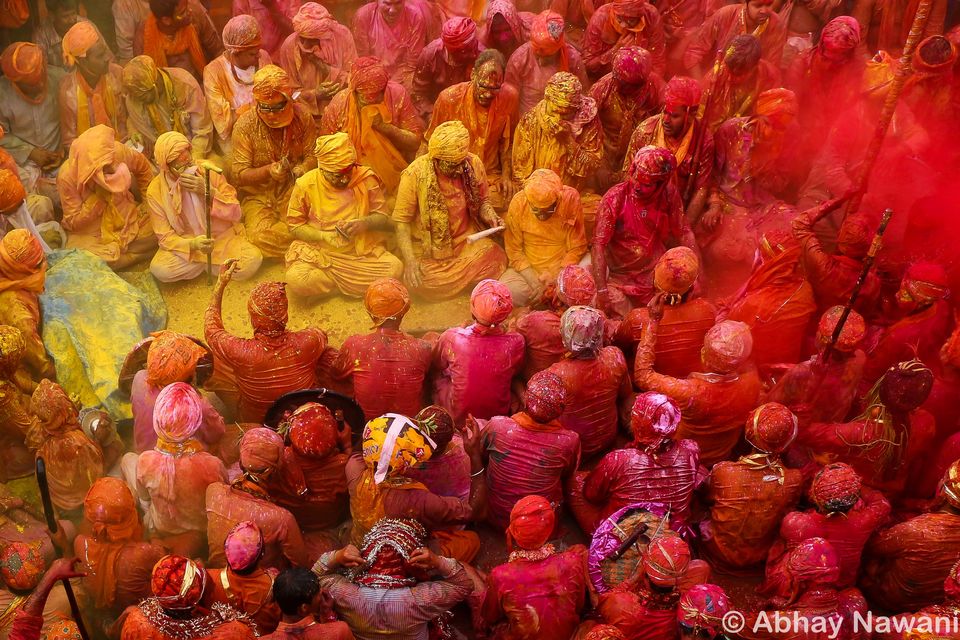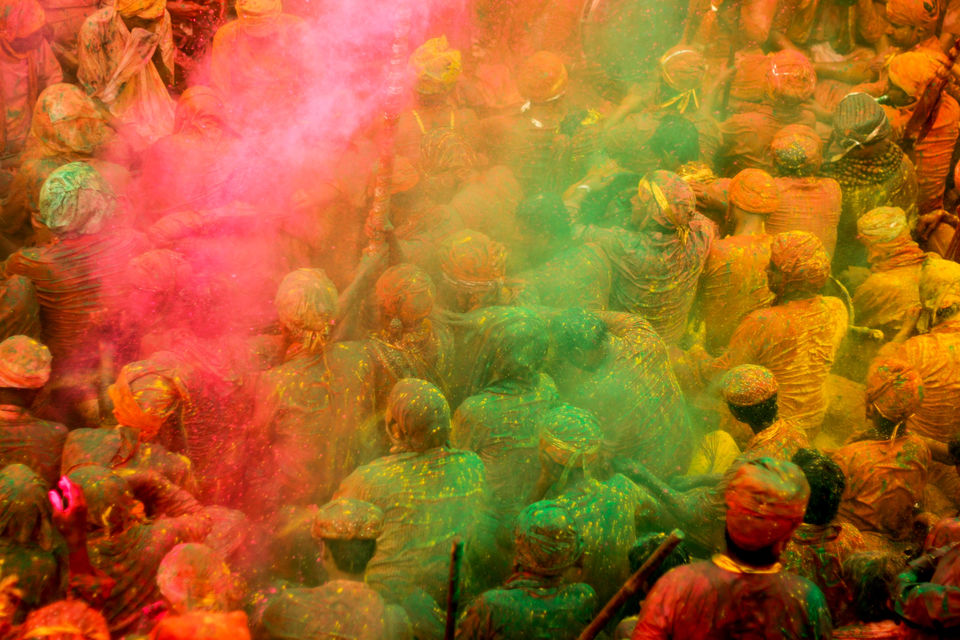 The best place to play holi is Barsana and Nandgaon in uttarpradesh, it is known as lath(stick) mar holi. The celebration starts a week before the actual holi.Barsana is a small village located near Mathura. It is said lord krishna's favourite gopi radha spent her chilhood here, krishna visited his beloved radhas village on this day and playfully teased her. Women from barsana taking an offence at it chased him away. On the first day men from nandgaon come to barsana to play holi with gopis. The next day men from barsana goes to nandgaon to play holi and the gopis beat them with the stick.
You can find narrow and colourfull streets around, the whole town come alive in holi celebration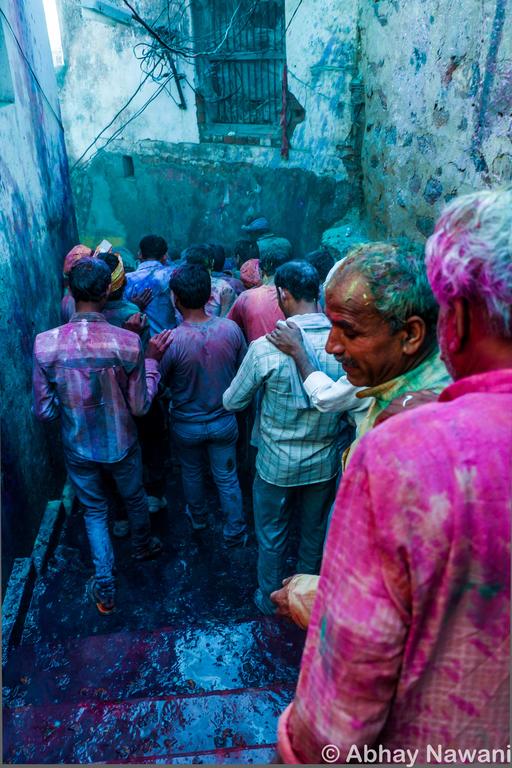 A special drink called thandai is served (bhang) , which is made of cannabis made. After drinking people react differently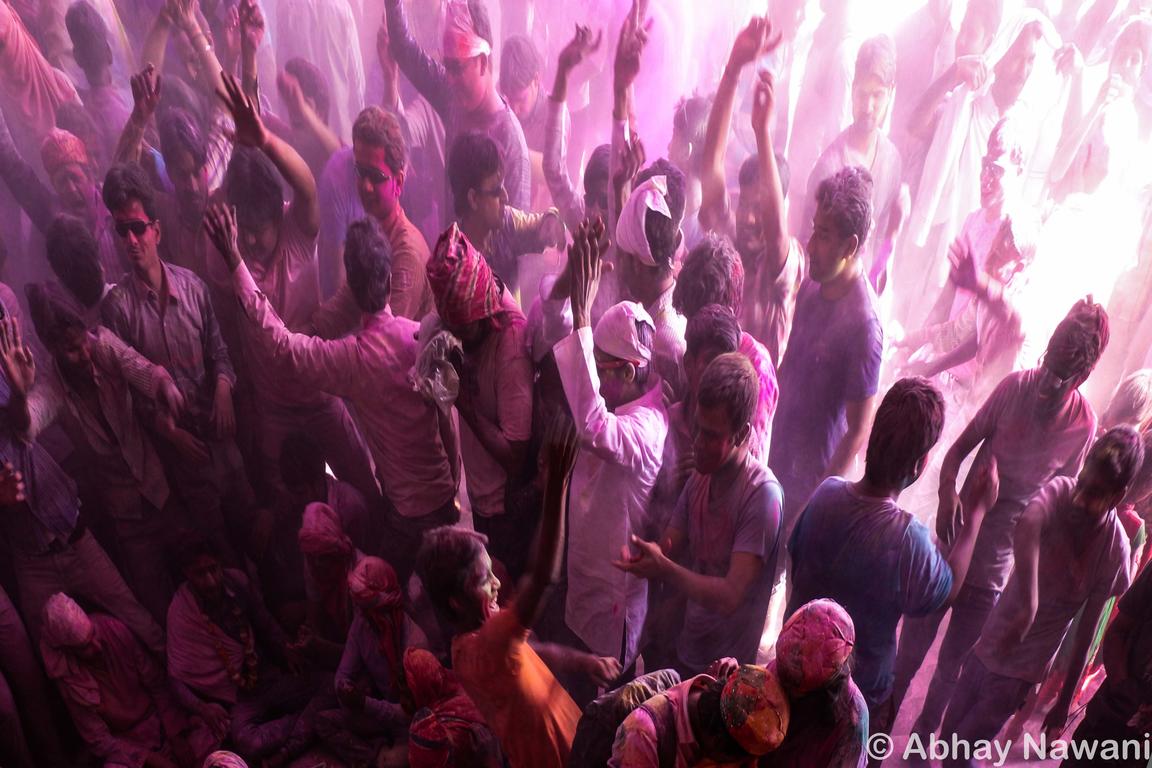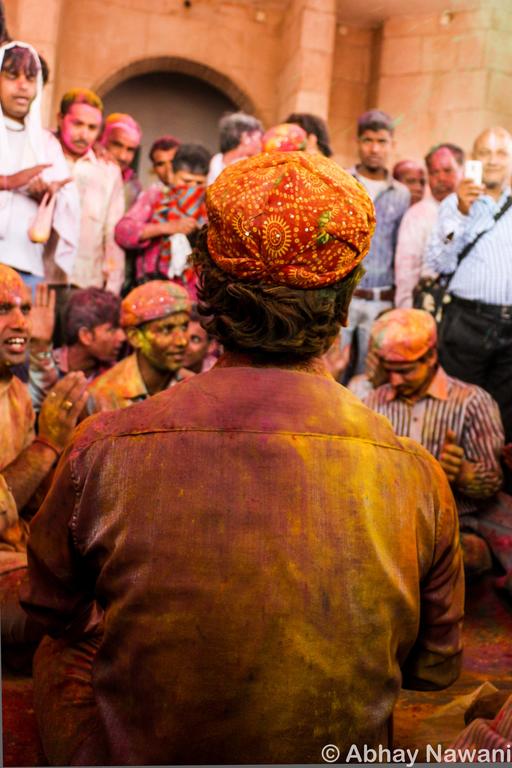 Before the the lath (lathi) maar holi starts, in the temple of barsana people from both the town gets together chants religious and holi songs, coloured water and gulals are thrown upon them.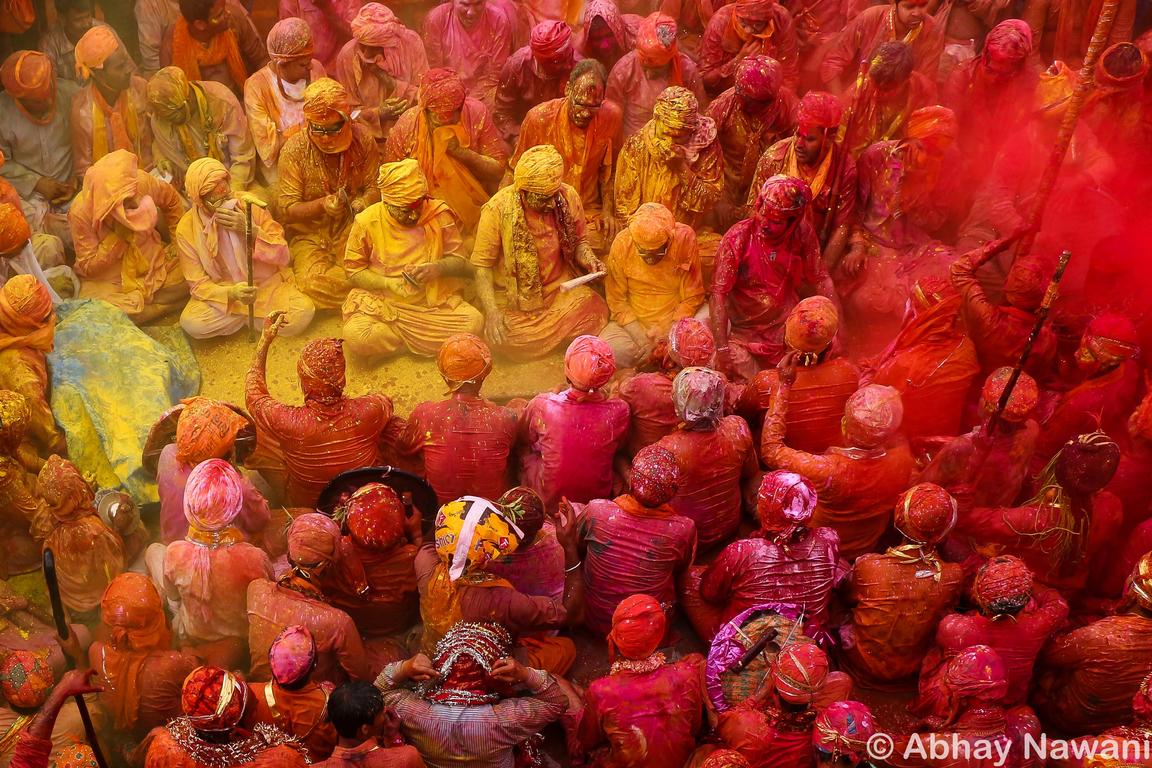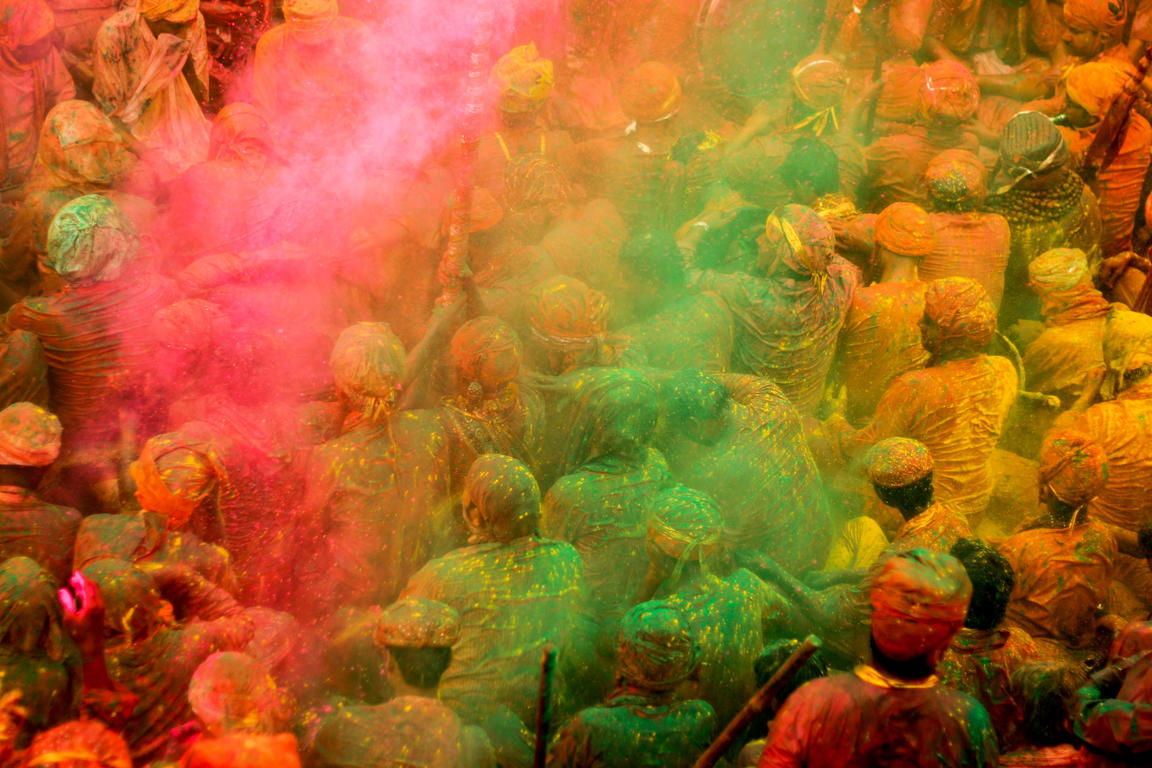 After the colourfull celebration its time for lath mar holi .women beating up men from a stick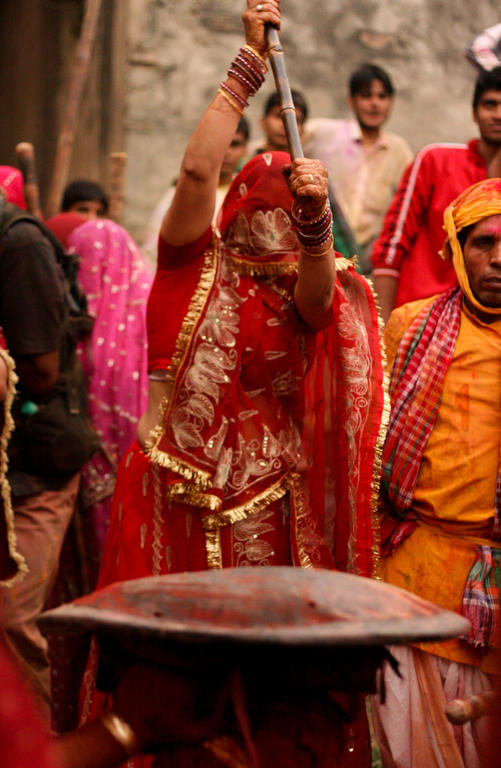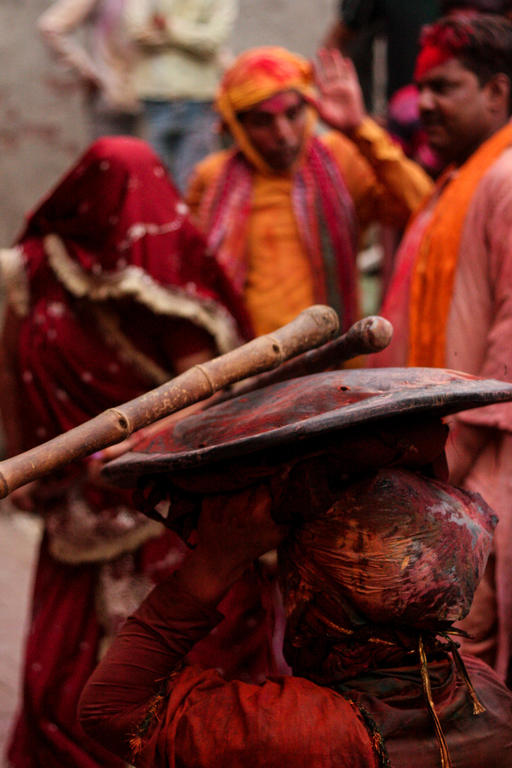 If you dont like holi ,i guess you will start liking it after visting this beautiful place.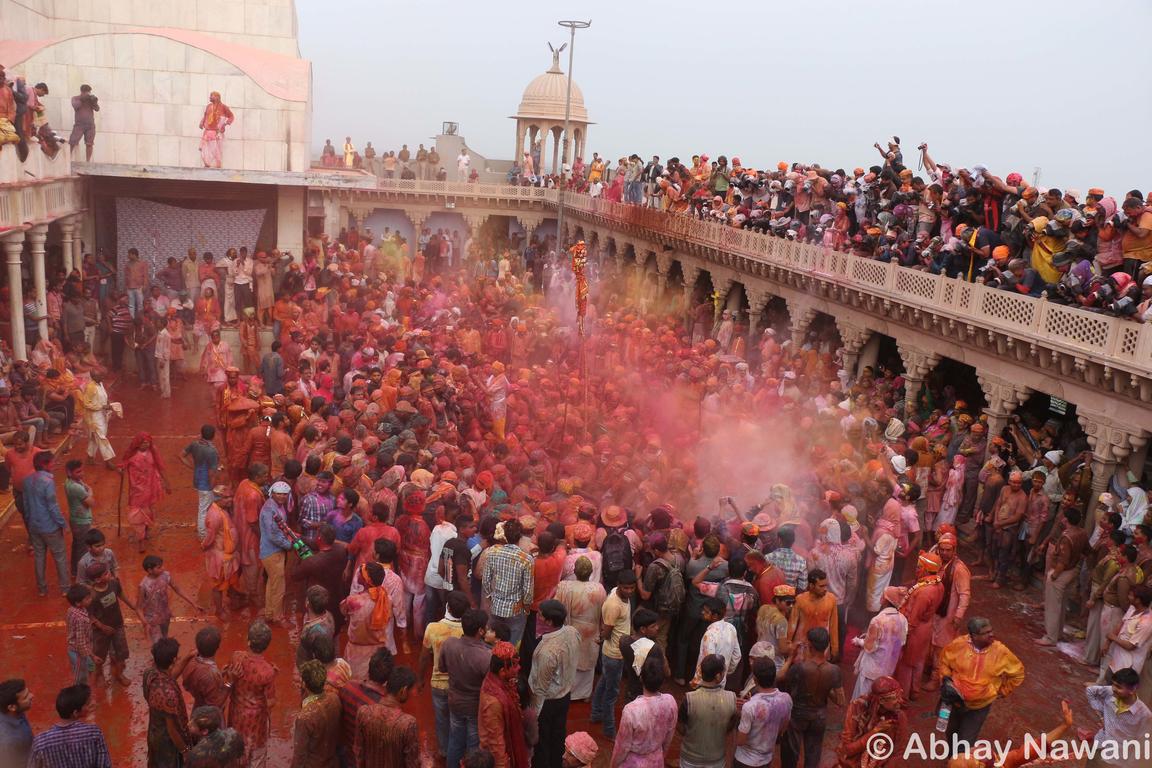 Just don't click ,leave your camera aside and get soaked in some colours, because unless you particpate, its no point visiting there.