Well this has been in my bucket list since long. And finally my roomie gets married and I get a chance to visit Dehradun. After attending the beautiful Garhwali marriage ceremony I plan to start my trek on 28th April 2018. I was staying near to Vrishnapul Dehradun and good part is you get direct shared jeep to Rudraprayag from Virshnapul fare is Rs. 350. I started at 6 am and yeah Try to sit in the middle seat to avoid mountain sickness. We stopped once at Teen Dhara for tea. Around 11. 45 am wola we reached Rudraprayag. The moment we reached Rudraprayag take the bus going towards Pokhri. Well, you will find very limited bus during March to April towards Kanakchauri as its a wedding season. We were lucky to get the bus and the last bus leaves from Rudraprayag at 12 pm. Reached Kanakchauri around 3 pm. On reaching Kanakchauri you will find "Mayadeep Holiday Home". And offcourse you can't guarantee about the weather in Uttarakhand, we were welcomed with heavy hailstorm so do carry 1 warm jacket. Owner Mr. Rakesh Rawat was sweet enough to feed us with hot tea and Maggi (Contact number - 8859324360). Later on we were served with roti, dal, sabji and rice for dinner. We had filled our tummy and went for a good and cozy sleep as the next day we had to start early for sunrise.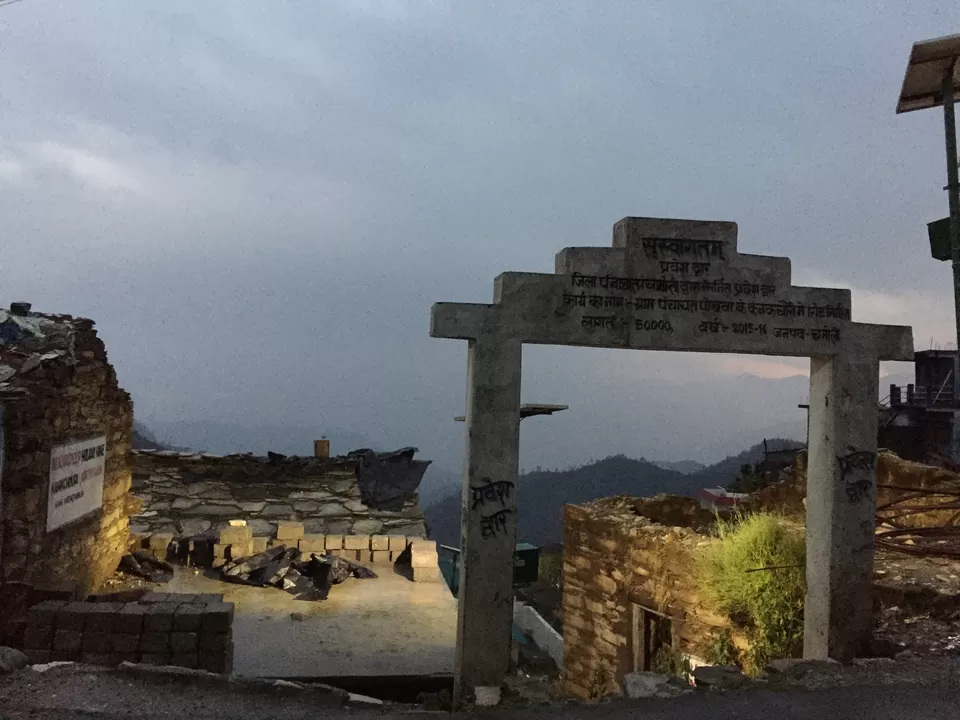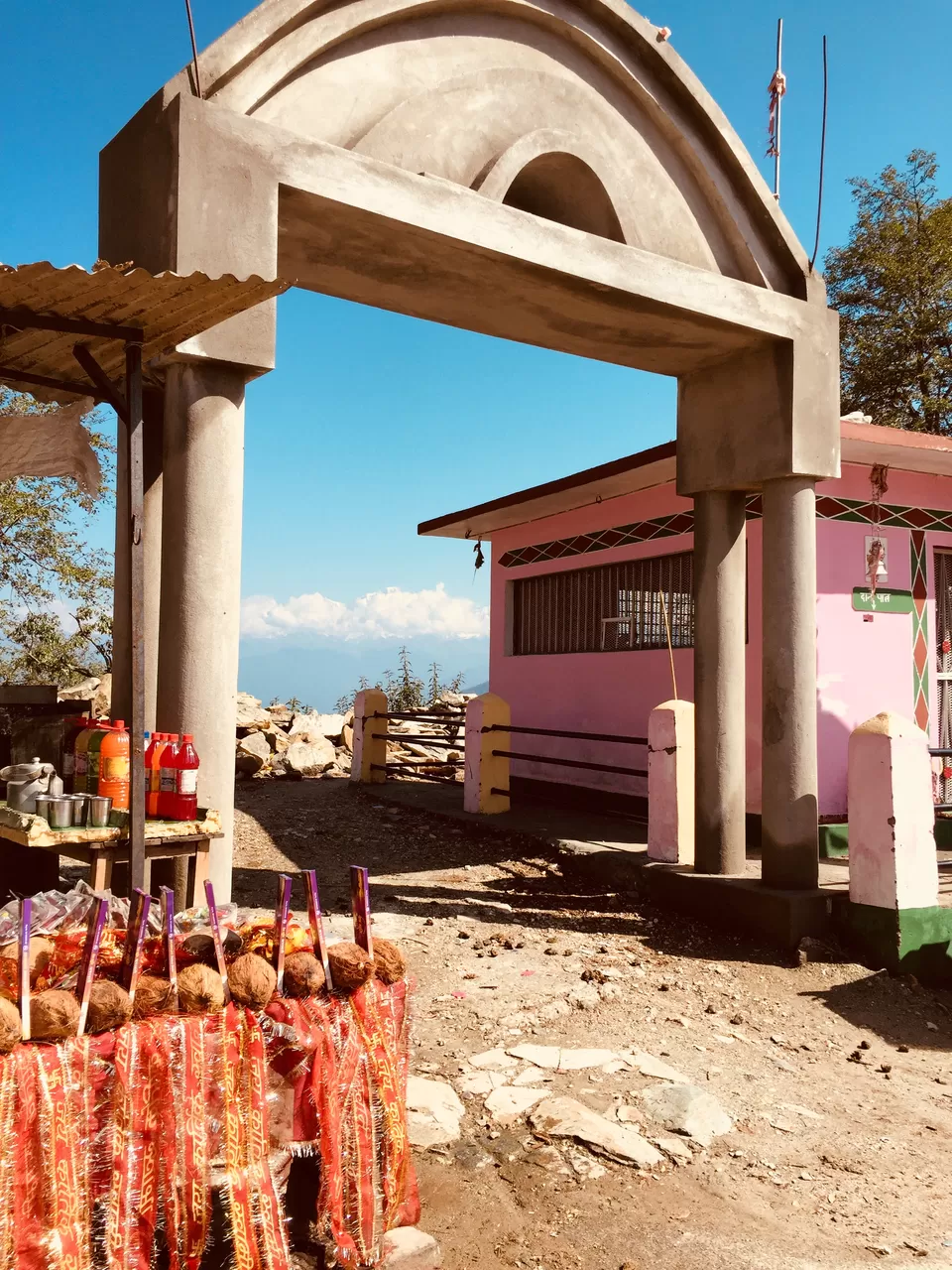 It was 3.30 am in the morning and got ready in half an hour. Temple was which was just 70 meters from the cottage. Started to trek towards the temple at 4.30 am Its one of the easiest and cleanest trek done so far, you really don't require any guide unless you are trekking in snow. During peak winters its covered with snow and you wont be able to see the trail so better to take a guide during winters.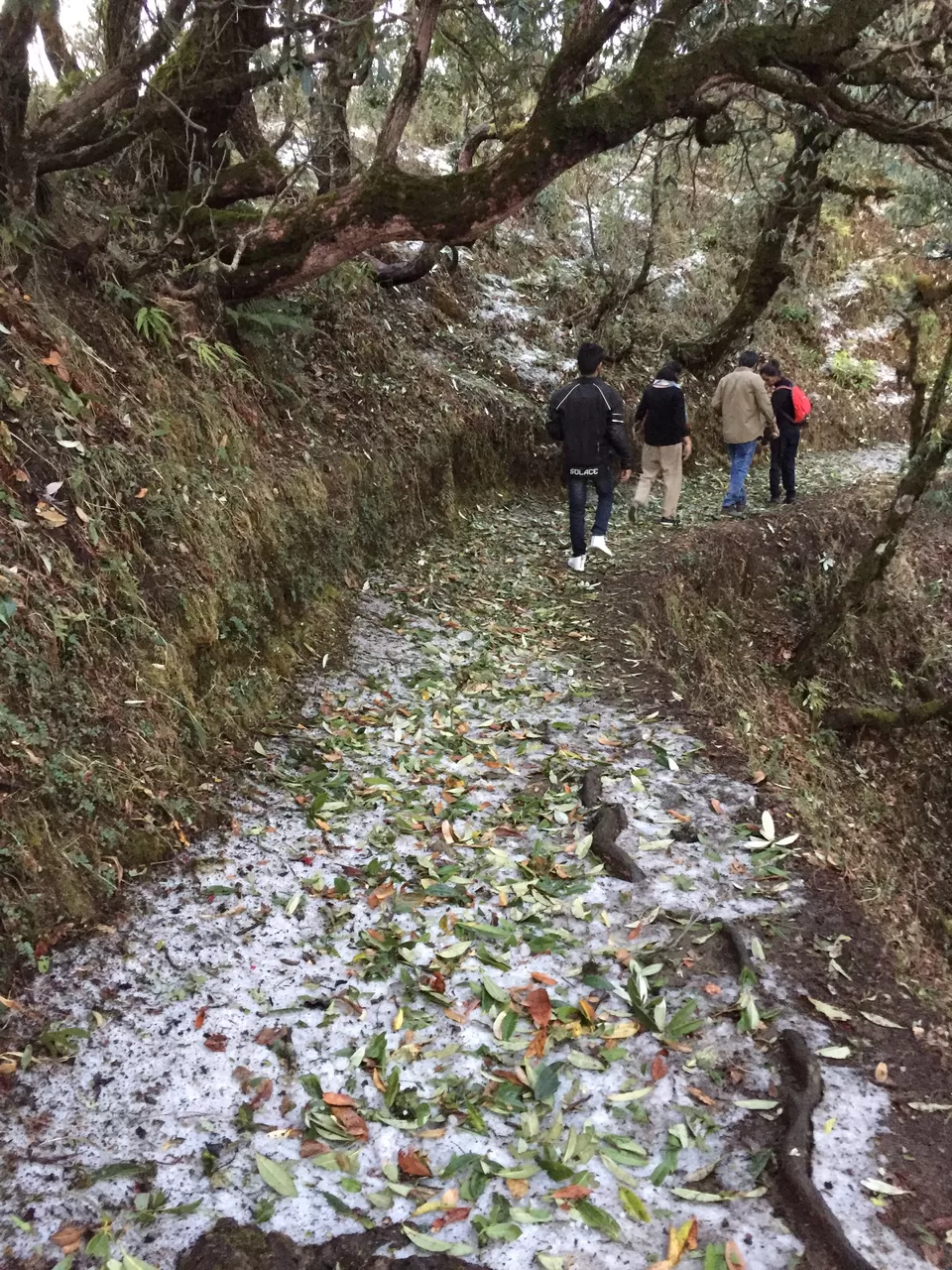 Yeah, we did find some snow on the trail. April seems to be quite comfortable for trekking without snow. As spring is in you will find some sweet birds singing in the woods but barely could see them. So preferably April is good to go. Its just a 3 km trek so anybody can do it.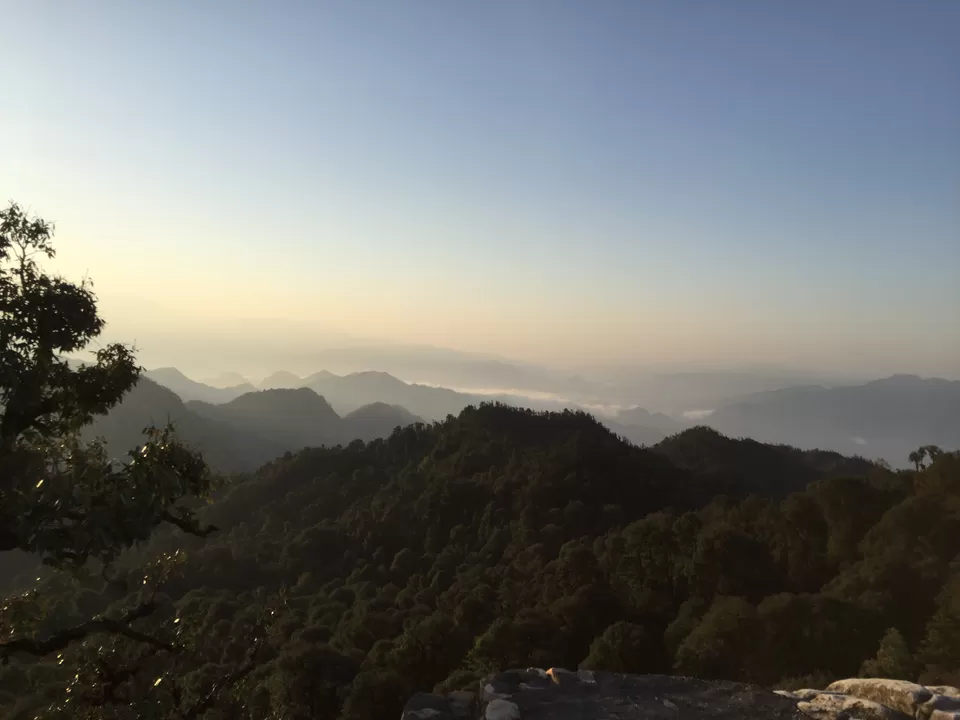 Slowly and steadily I could see the Nanda Devi, Trishul and Bandur Punch and jumped like a kid on seeing it. What could be more fascinating and exciting on seeing the mountains which you could barely see in the cities we stay.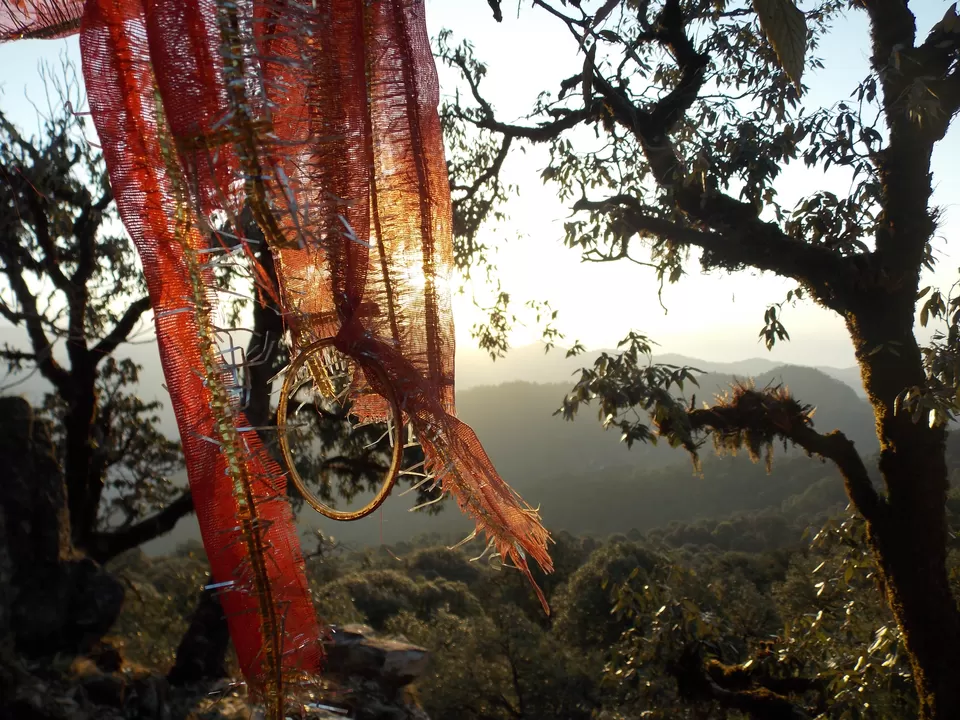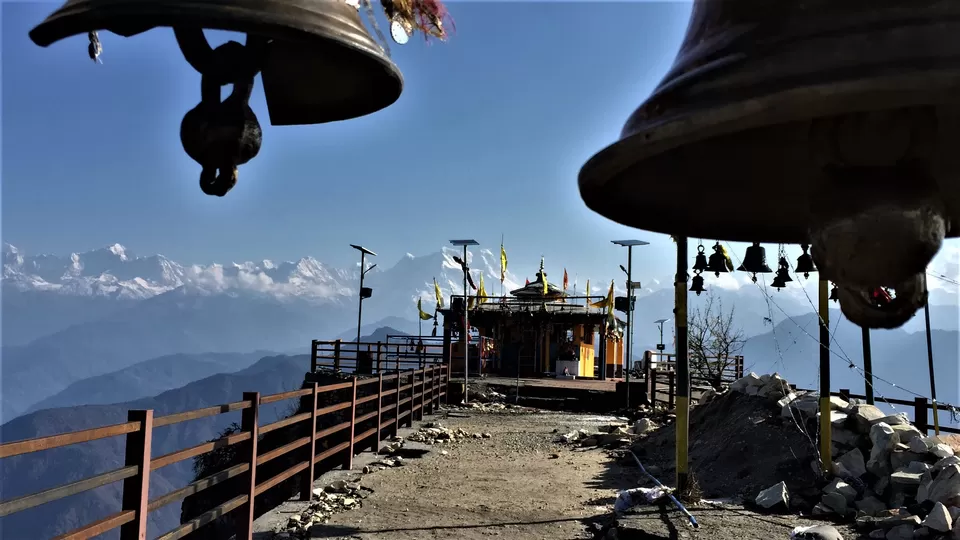 Around 5.45 am I reached the temple top and was Montivagant with the view that you get to see. Who could ever say that a small village tour and a little effort of 3 km will give you this view.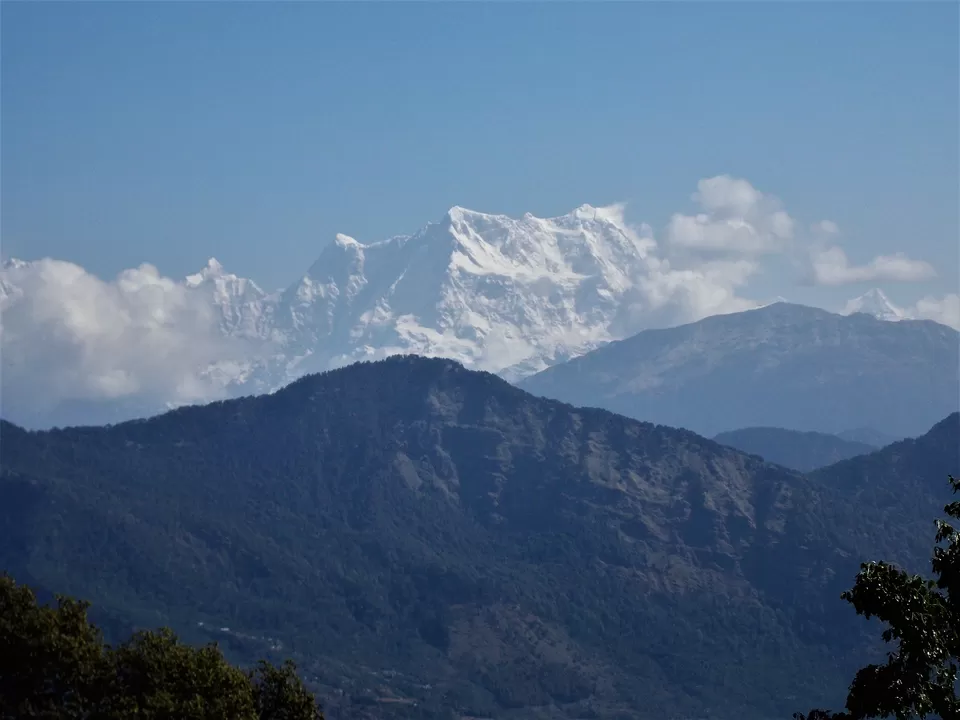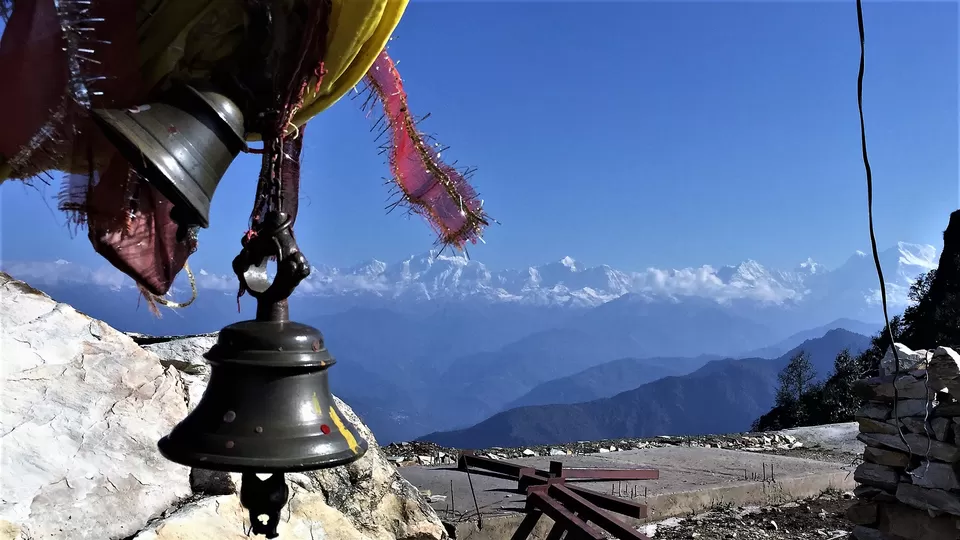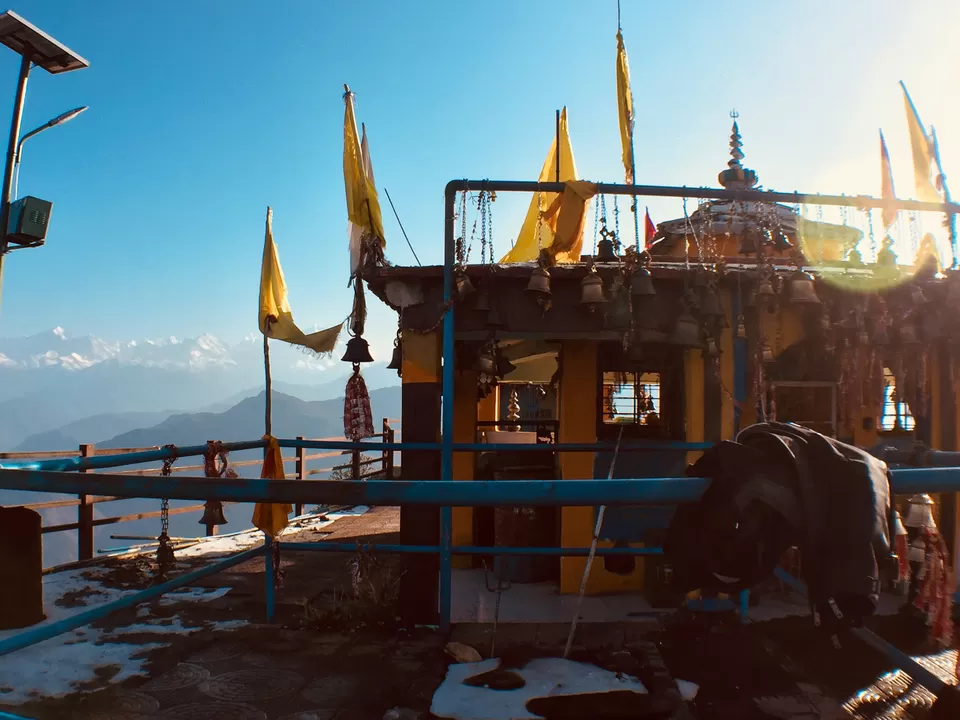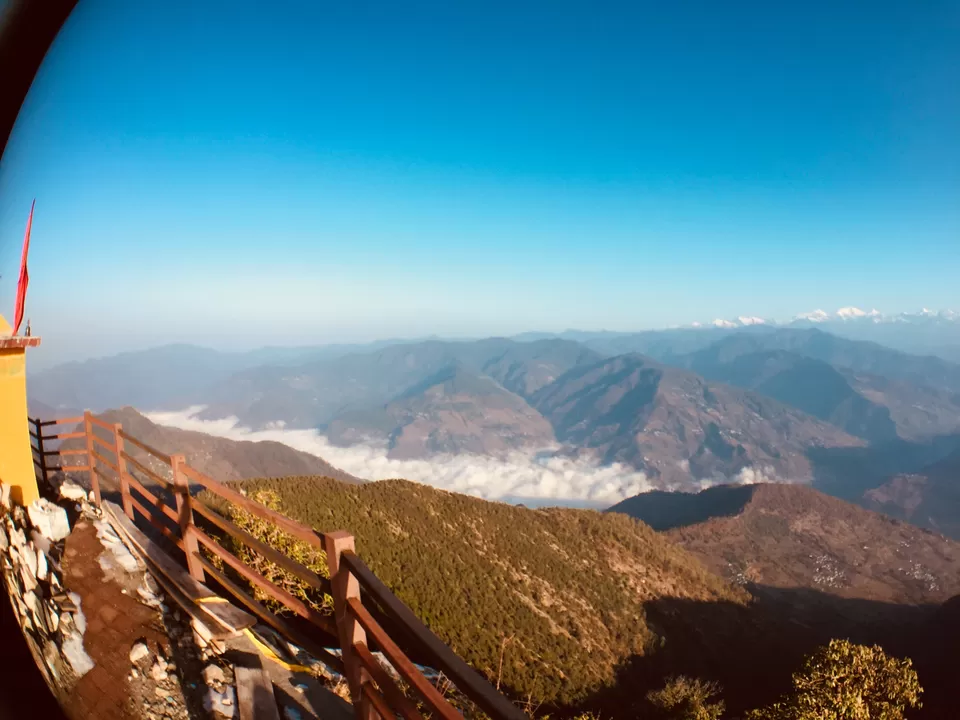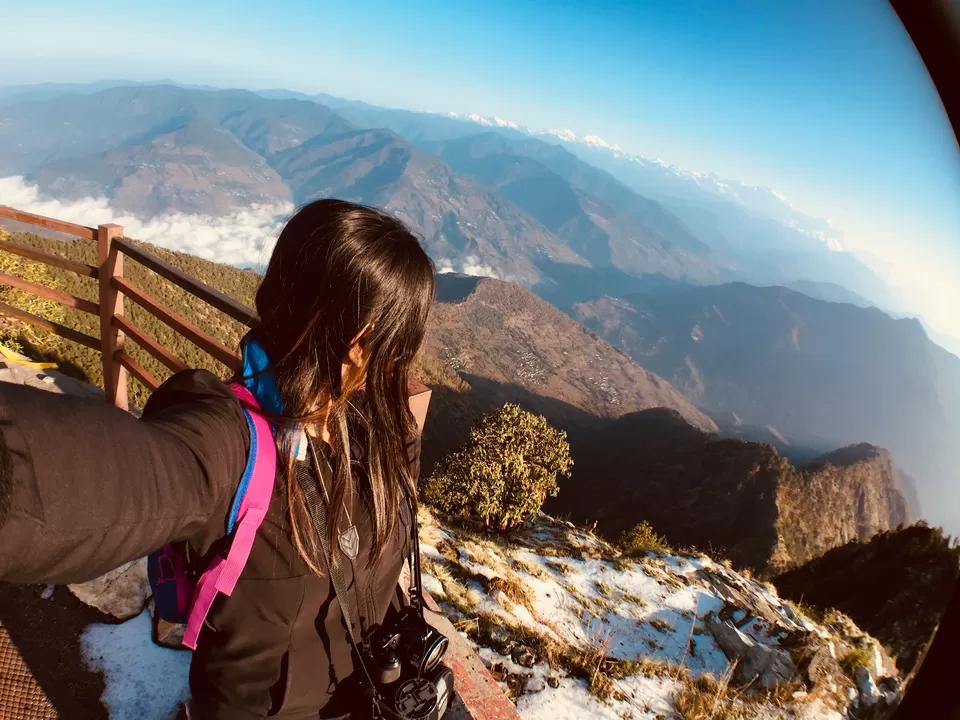 I spent almost 1 and half hours at the temple wandering and enjoying every bit of the beauty and after collecting such good memories and capturing every view in my eyes its time to descend and get back to our daily lives.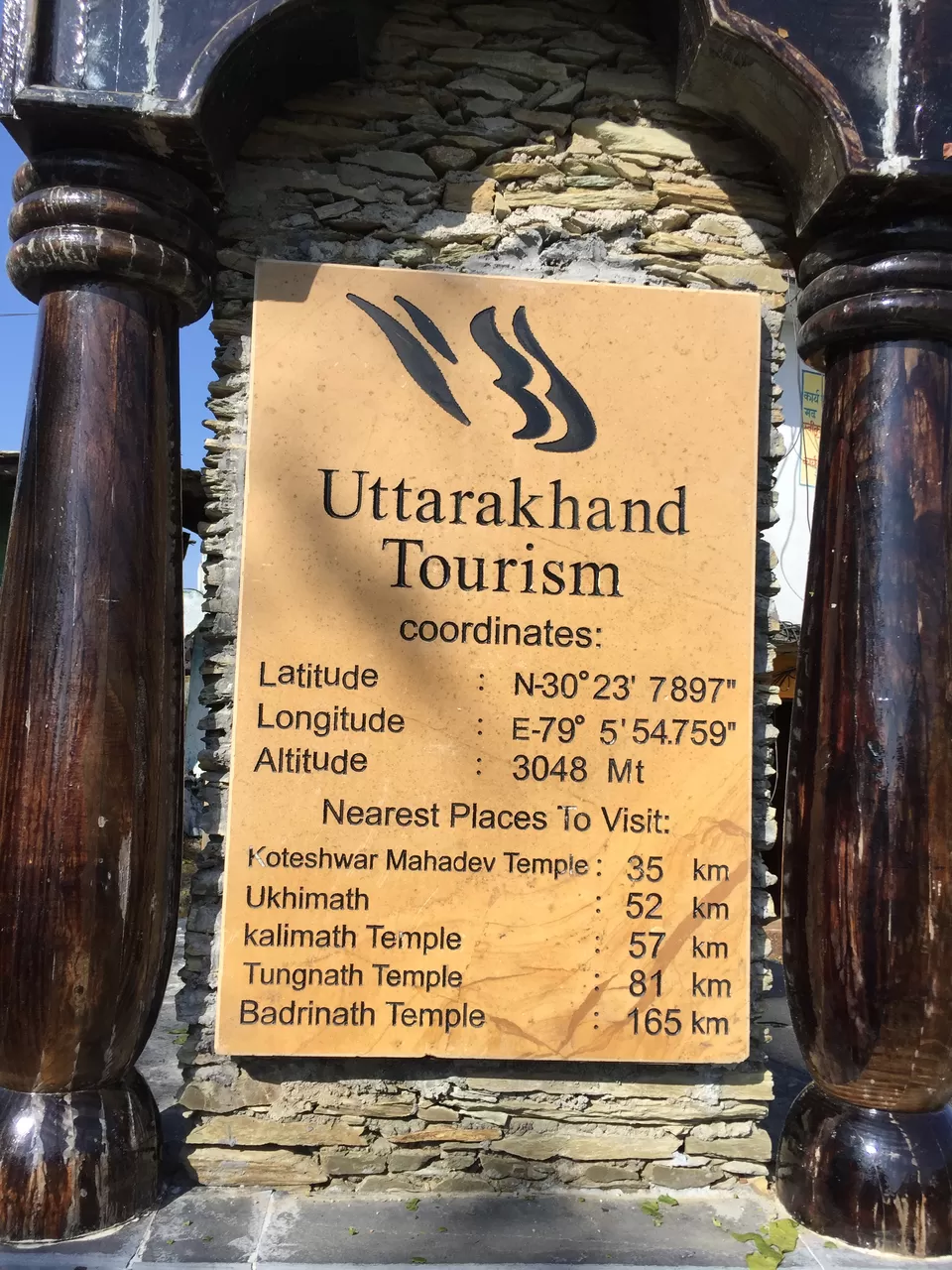 Happiness is a well deserved vacation, so collect memories and have stories to tell to your next generation.
This entire trip have cost me only Rs. 2000 including food, bus fare, Uttarakhand public trasnport and stay at Mayadeep Himalayan Home. (Dehradun to Rudraprayag on shared jeep Rs 350. Rudraprayag to Kanakchauri Rs. 65 and Stay Rs. 500). Please note the rates are only for a single person and I have taken only bus and shared jeep.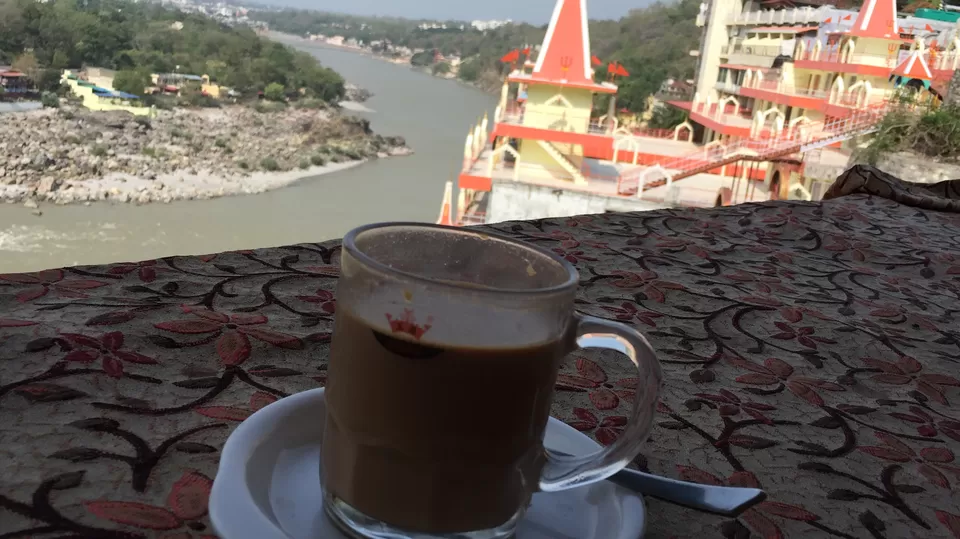 On returning I halted for 1 night in Rishikesh just to relax and next morning started for Delhi. I halted there in Moustache Hostel Rishikesh which costed me Rs. 530.
Well, I have lot many destinations in my bucket list and also have completed many treks in Uttarakhand. This is my first write up. I hope you will like reading it.
Thanks for reading and keep exploring.
Frequent searches leading to this page:-
dehradun cheapest hotel, offbeat places to stay in uttarakhand, dehradun mussoorie nainital tour package, 3 nights 4 days package in mussoorie, dehradun tour package for family