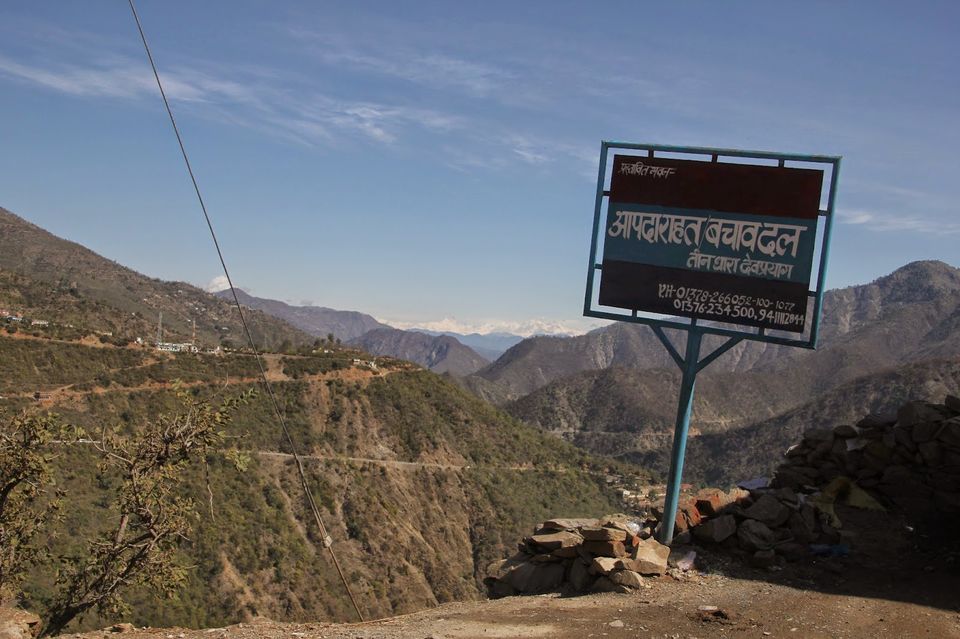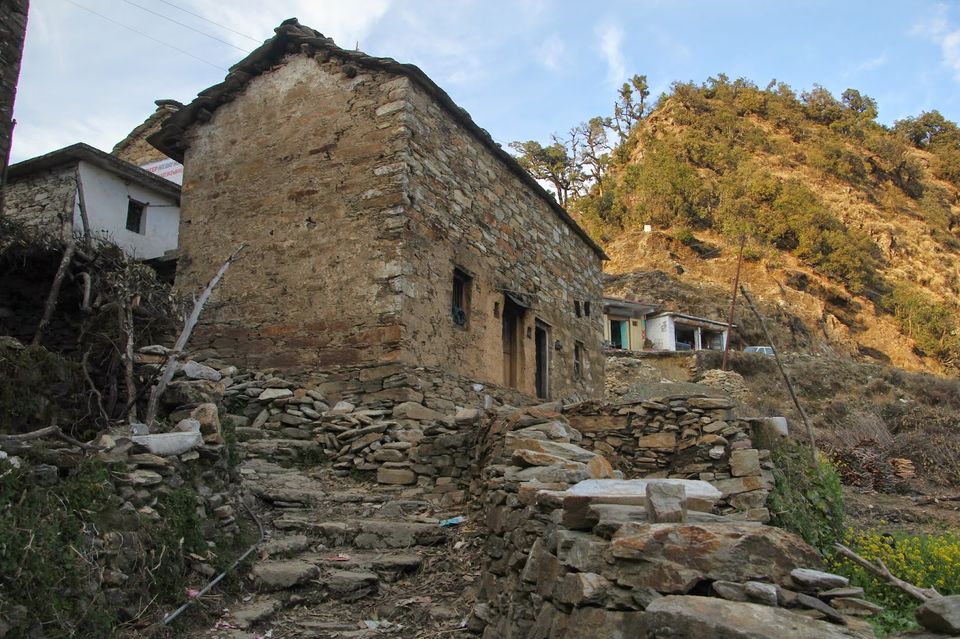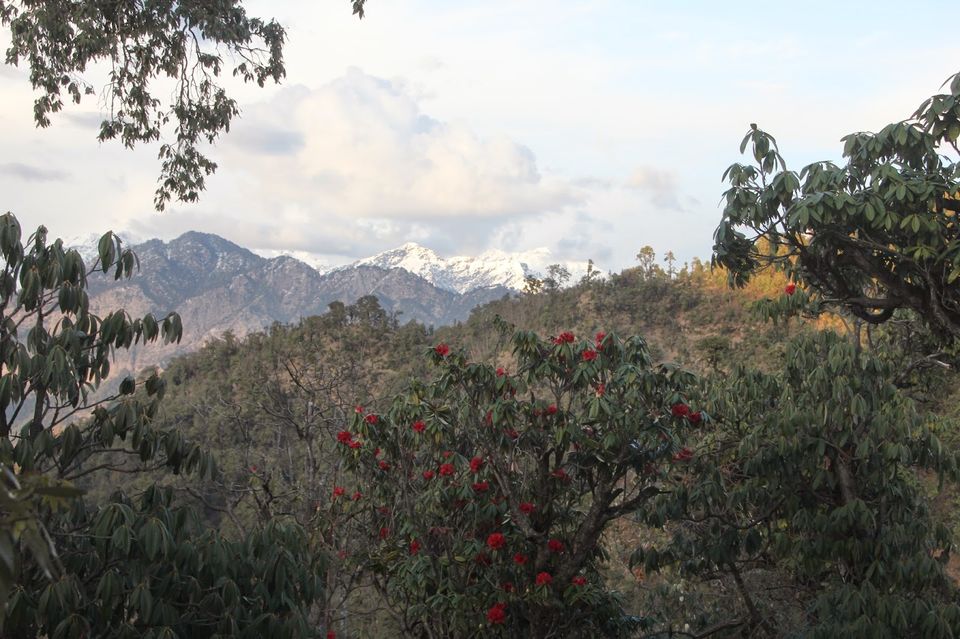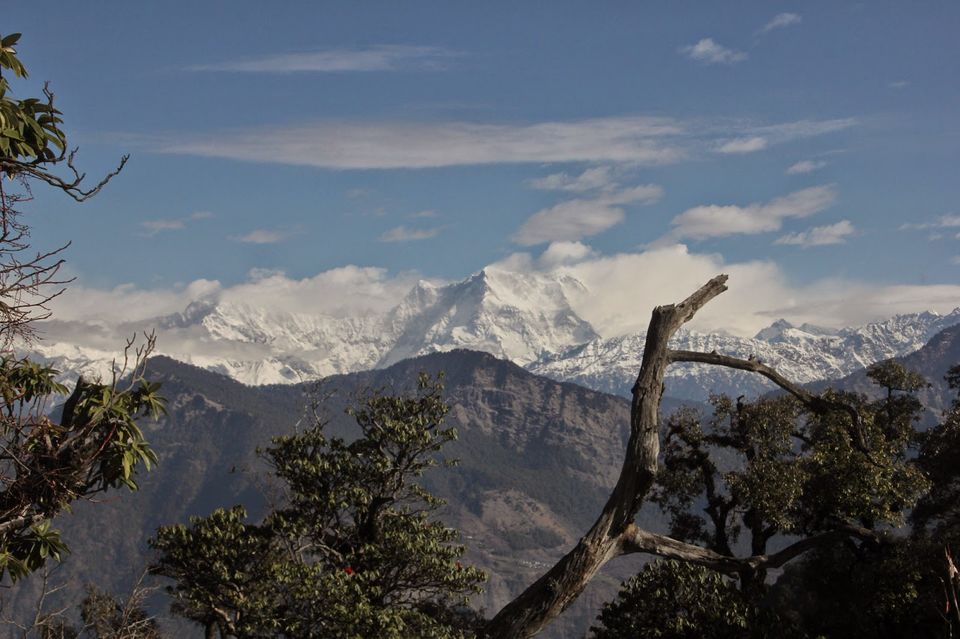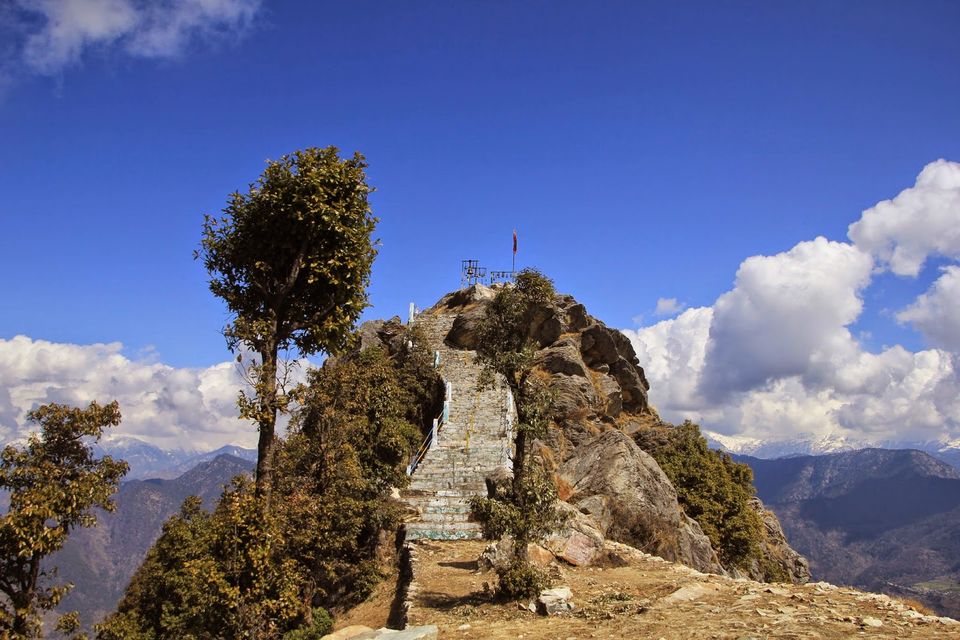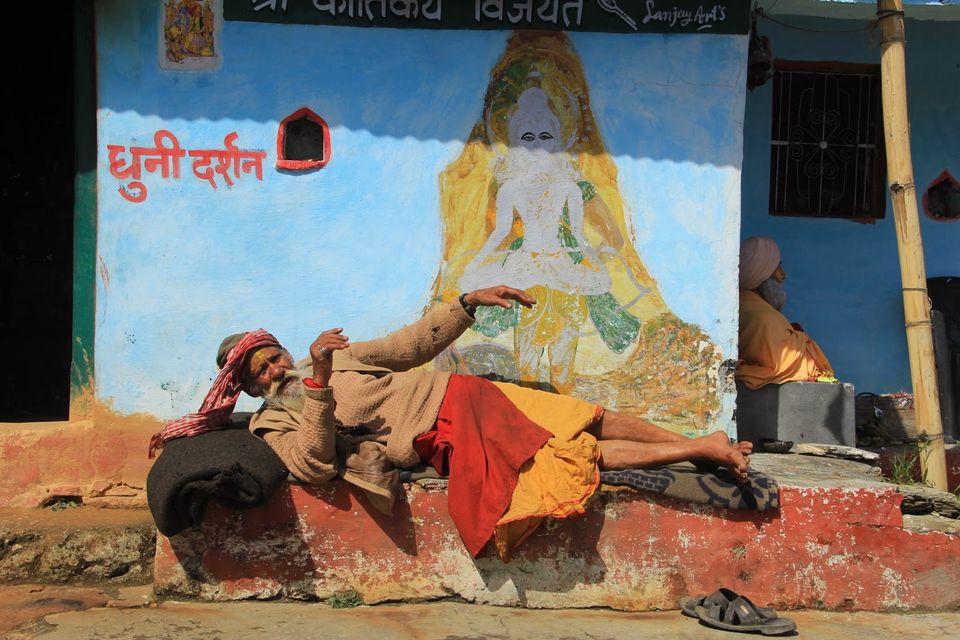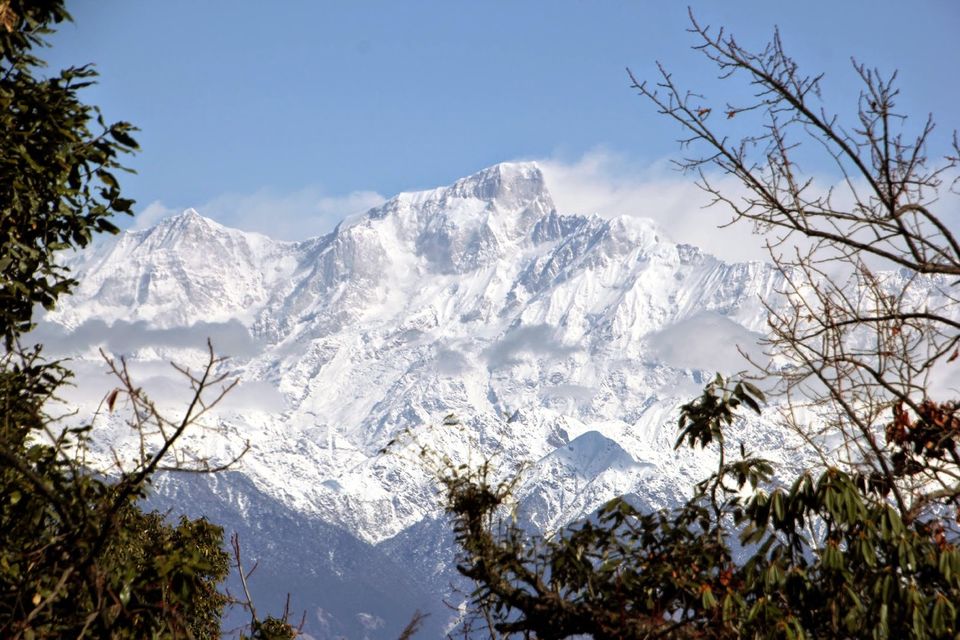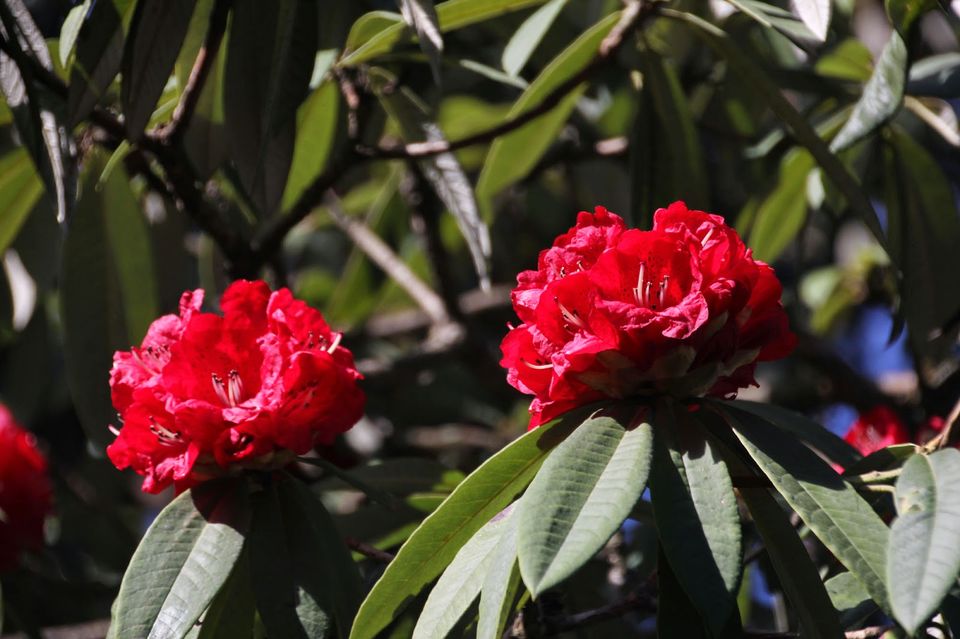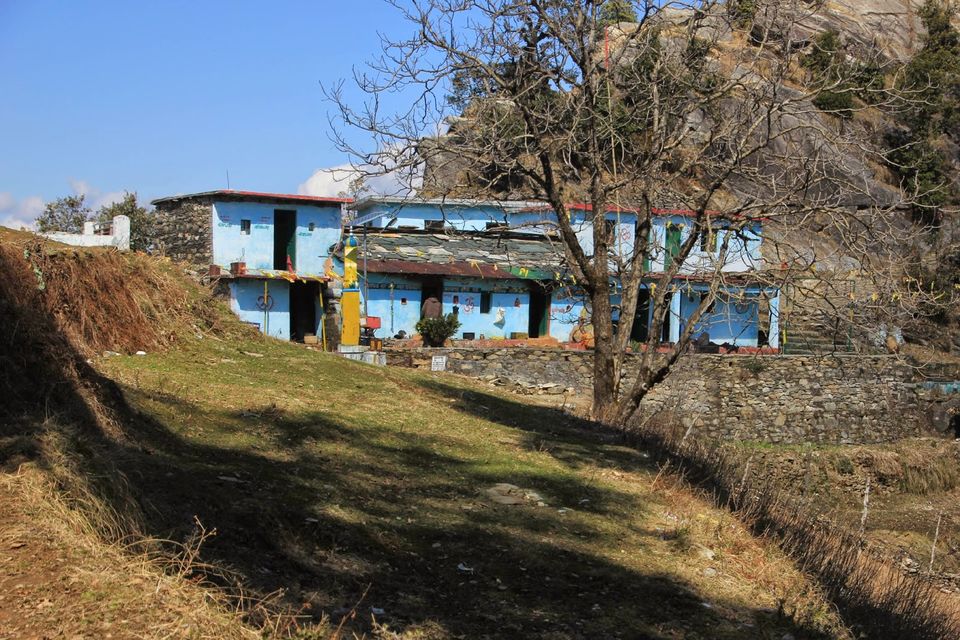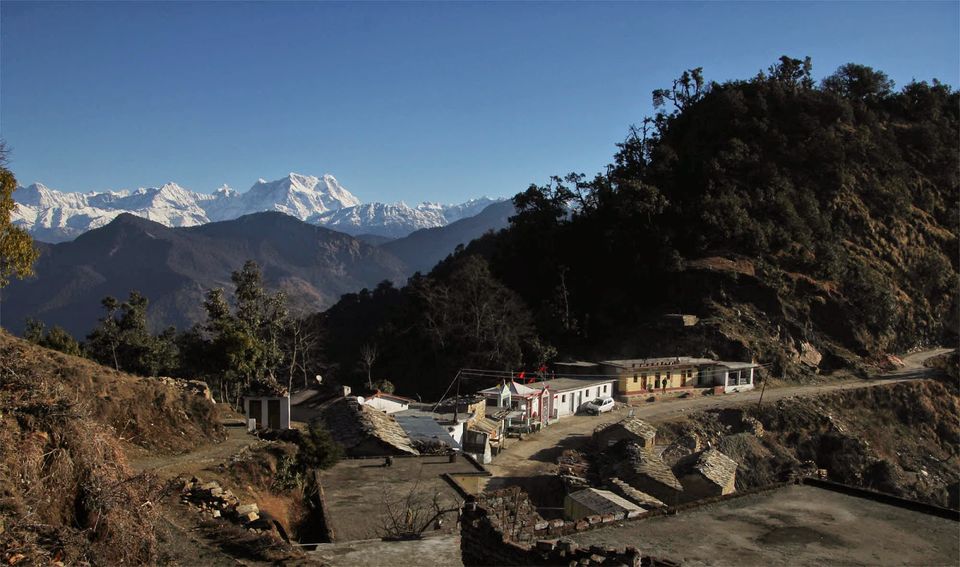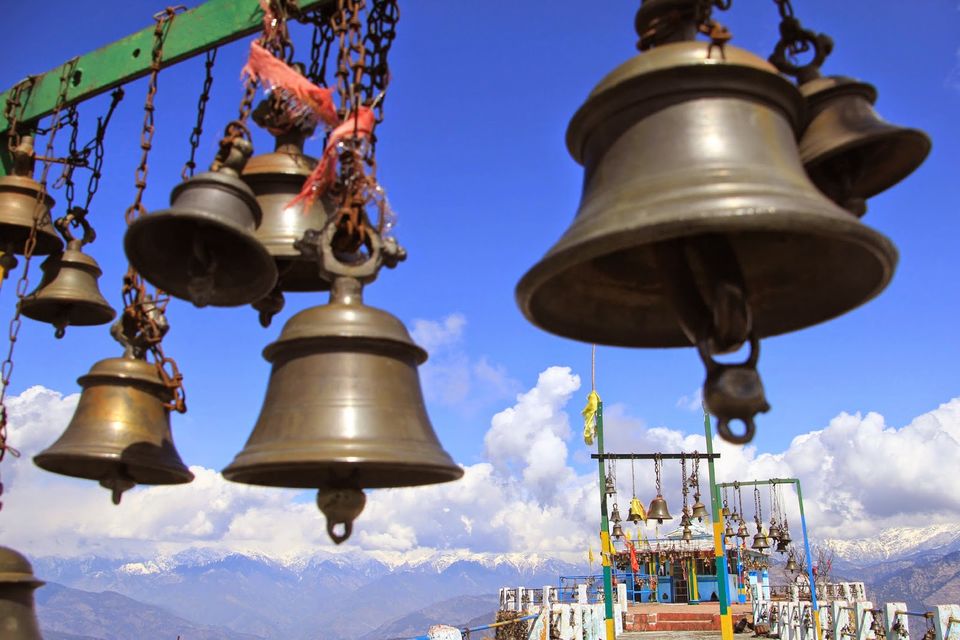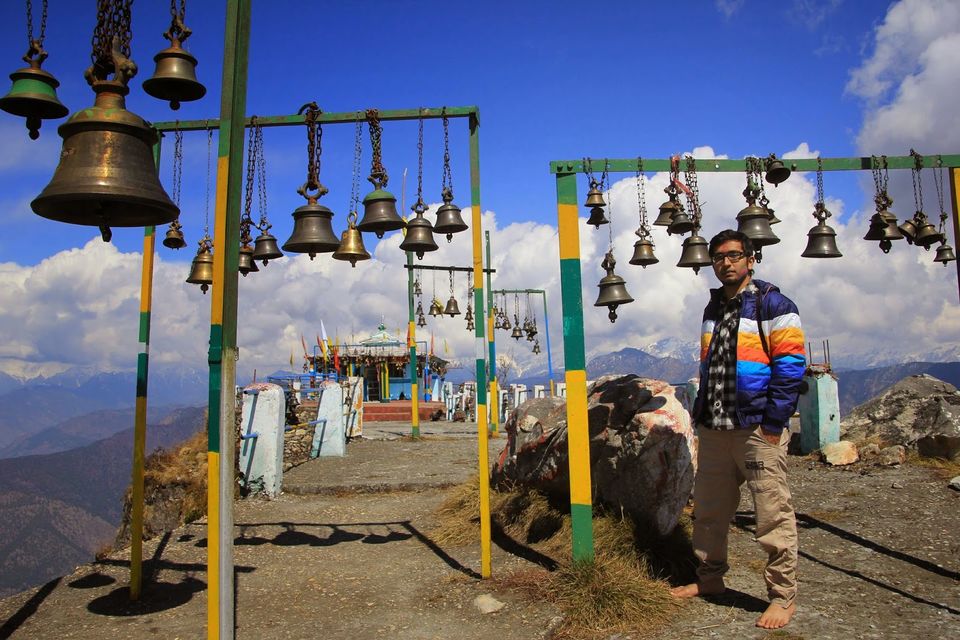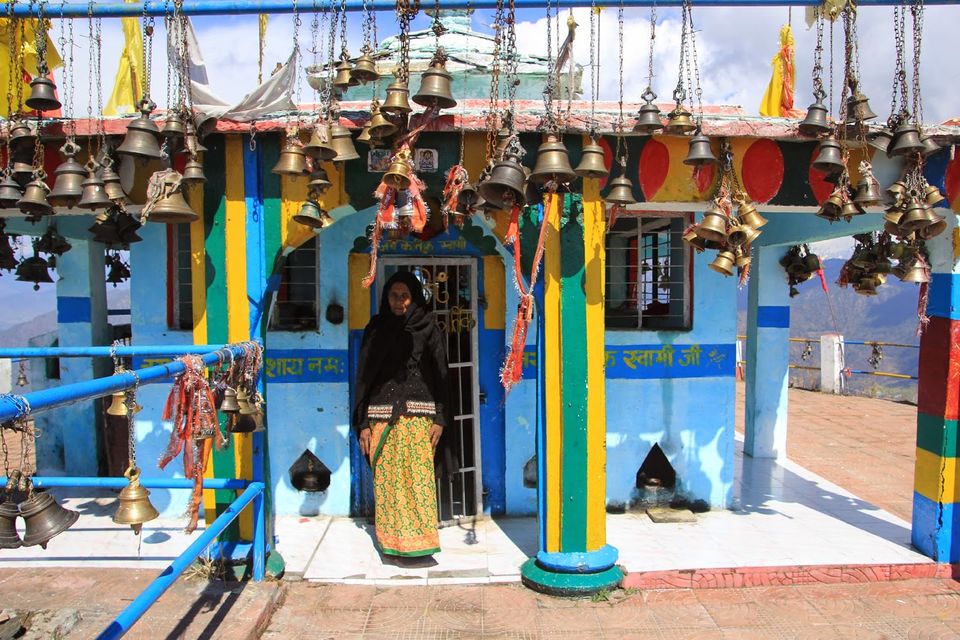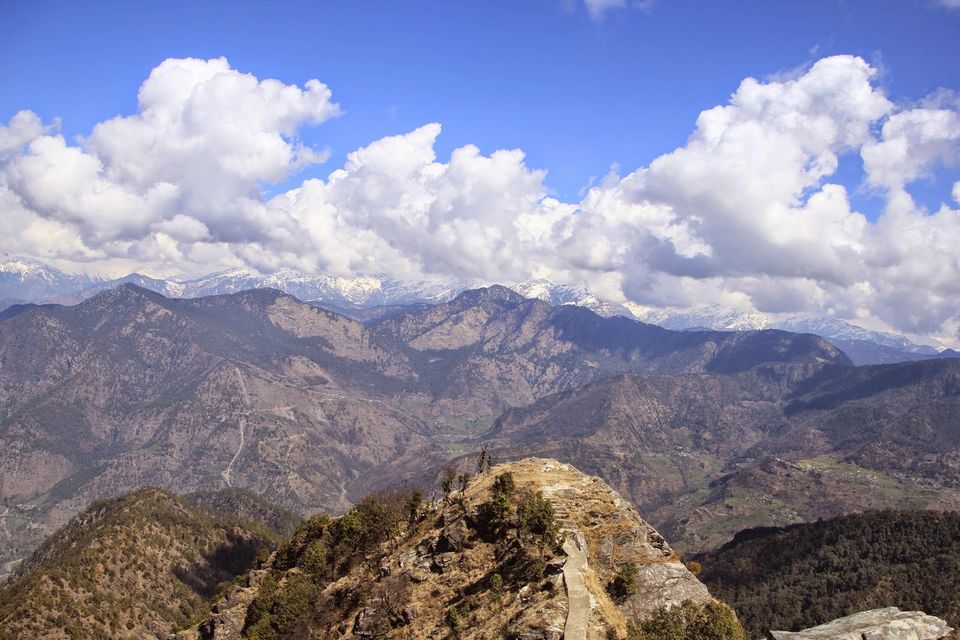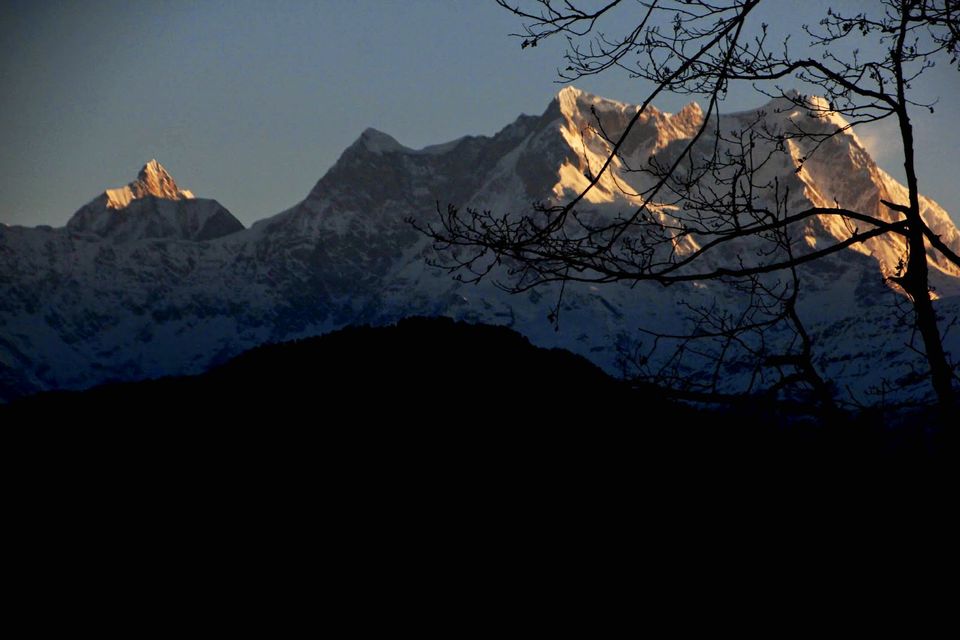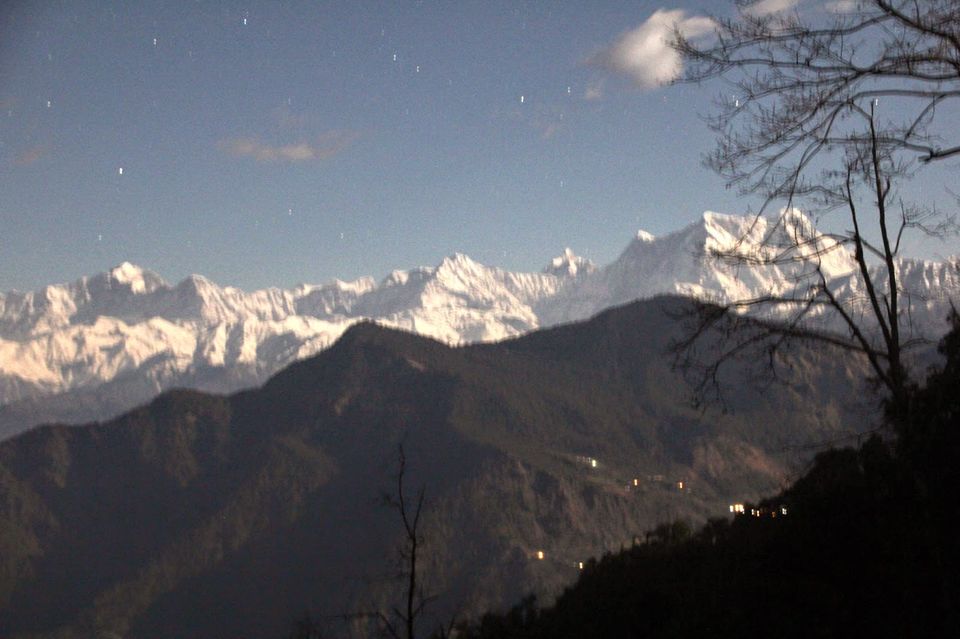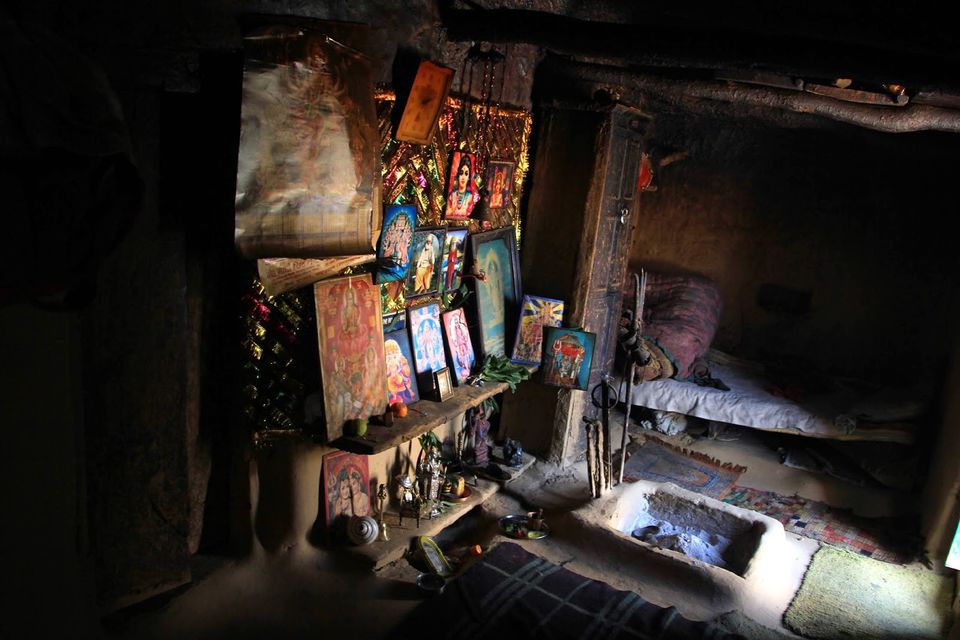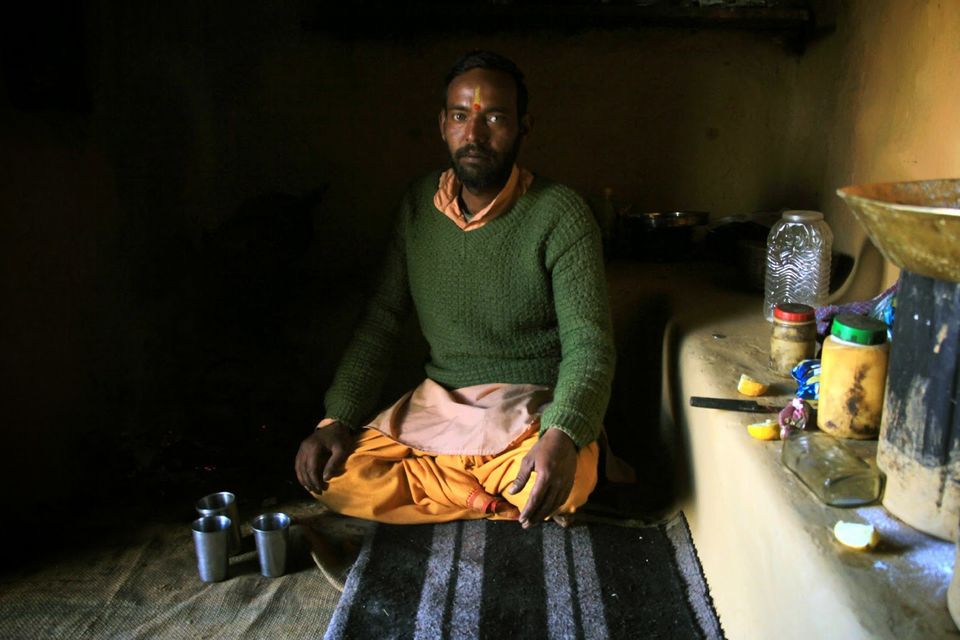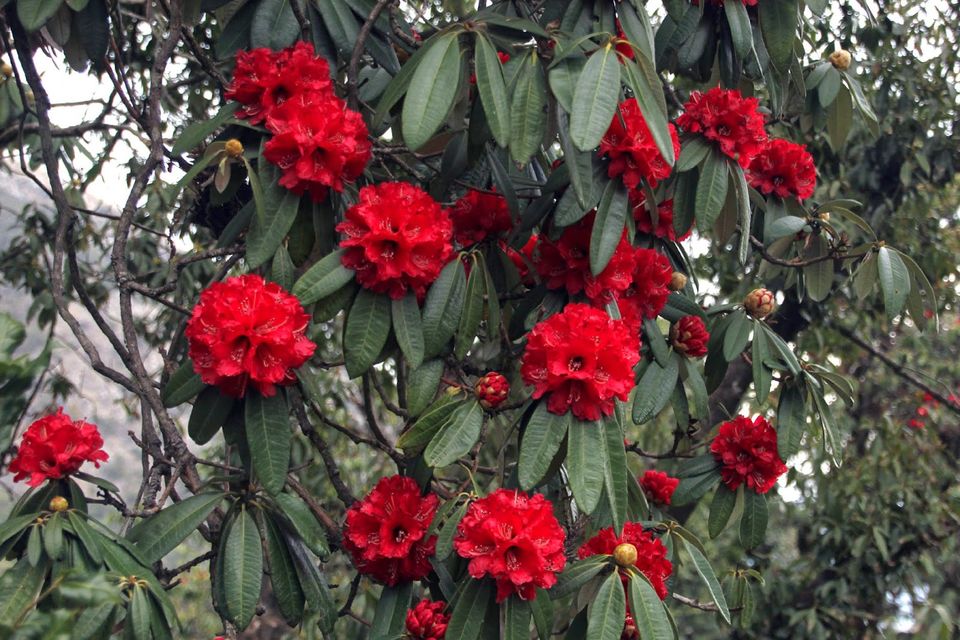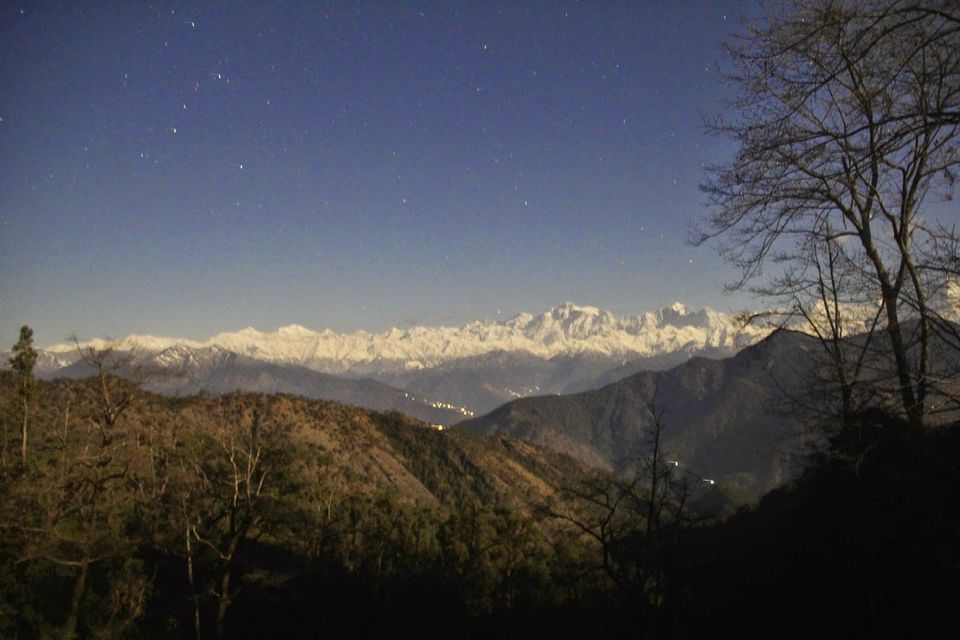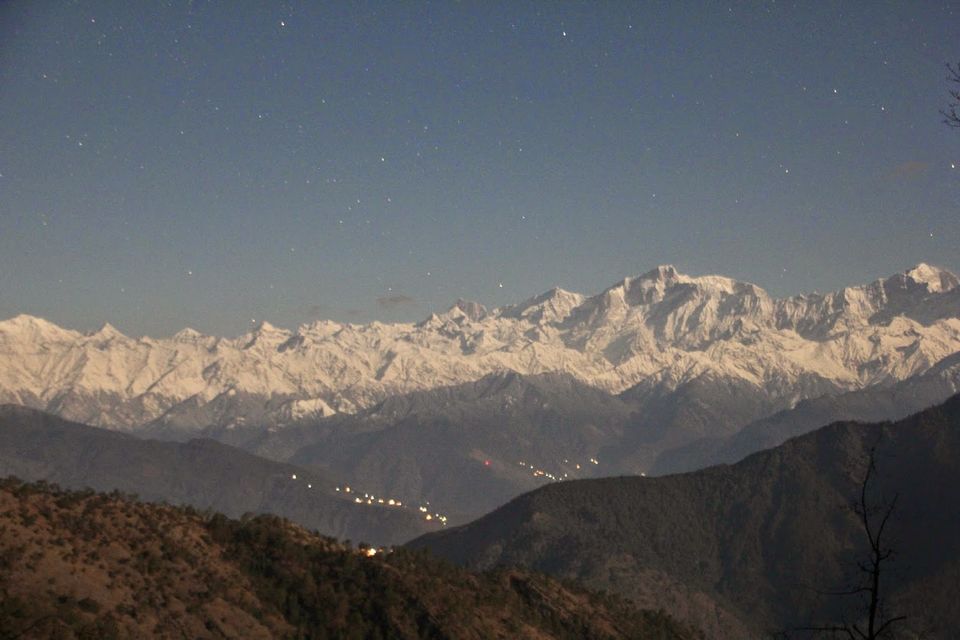 Venturing for the first time in the garhwal himalayas with a short trek trip on my mind,deoriatal with tunganath ,chandrashila was on my cards. But extreme weather heavy snowfalls from Chopta onwards made me change my plans . After searching online and going through www.indiamike.com made my mind to do the short hike to kartik swami temple from kanak chauri village .We reached Haridwar at around 7.30 am,took a shared jeep to Rudraprayag .We were lucky to get the middle seats of a 10 seater bolero.Haridwar as always cramped with tourists and I could easily hear folks speaking bengali around me after a long time .We took few snacks for our long journey, started at 8 am and stopped around 10.00am on a nice roadside dhaba after crossing deoprayag - confluence of bhagirathi and alakananda forming the mighty Ganges . After getting to know all the different prayags in Uttarakhand the only thing which had come to my mind is that these would be good multiple choice questions in any competitive exams .
The dhaba had good views of the snow capped peaks and the chilly wind outside forced me to open my backpack to get my hoodie . After a breafast of alu parathas we boarded for the next part of our long journey. We reached rudraprayag around 1.30 pm. Roads of uttarakhand did impressive ,mostly good roads with clumsy patches once a while.We boarded the next bus which was fortunately the last one to pokhiri. Roads started to narrow down , steep cliffs ,small clumps of houses on the valleys, and occasional snow capped mountains on the bends made my day as we reached chopta after a 1.5 hours . After getting to know from locals uttarakhand has two choptas, the other was in the well known route of Tungnath temple.The journey of 40 kms to kanakchauri village took 2.5 hrs with many halts in between.Kanak Chauri main market was a small one with hardly 10-15 shops on the road.The village extended down the valley , just crossing the main market there was the paved path for the kartik swami temple hike.Few gloomy guest houses on the road as we went to search for accomodation .A guy lead us to mayadeep rest house down the slope, after a bargain he did settle for a good deal. Though a remote village the facilities were really impressive. A change of gear was urgent as temperature was dropping down and three layers made me feel comfortable .An evening stroll was tempting as I headed towards the temple trail but to my disappointment clouds covered most of the landscape.
Next morning after a quick breakfast we started around 8 am. It was holi ,few people on the road got very excited and made us colourful in no time .The trail was paved for first few bends with gradual ascent ,paved path merged with the jungle trail.Rhododendrons bloomed over the path.Right side of the view had partially cloud covered snow capped peaks with chaukhamba dominating the views with kedar group of peaks,swargrohini and bandarpunch to name the others .Trail had few passers and occasional villagers passed us carrying logs and wild grass.With each bend the landscapes opened up and the kartik swami temple at the peak became visible . I could localise guptakashi with the help of a localite and road leading to Ukhimath ,with kedar group of peaks and swargrohini glacier .
After about an hour and a half with lots of photobreaks in between a few house and restrooms had appeared .The trail from there was a steep ascent with a mix of stairs and stones.The priest stayed alone up there.Usually travellers who want to spend the night up here stay there.He can arrange for basic food and tea.Tourist can donate as per their wish.We took a 10 mins break as the priest offered us tea .There were three other guys from rudraprayag who had stayed there for the night.
As we headed up to the temple the clouds heaped over us .It was steep ,stairs in the beginning leading to stoned path .The resthouses gradually miniatured in the backdrop.After 20 mins we finally reached the cliff base, it had a "road to heaven " like feel to it .As we reached the top there were bells all around , with the temple right up in clifftop . Few other villagers were offering their prayers as I roamed around to get the feel of the place. It took us around 2.5 hrs to climb the peak which was at around 3098m above the sea level.As I looked around locals explained me the routes that head towards guptakashi and ukhimath in the north ,chandrashila peak just in front of cloud covered chaukhamba,the nandadevi peaks were visible at the extreme east from there .The zigzag road to pokhri , our next phase of journey was a beauty. The path from kanakchauri was also a delight to watch. After a short orientation to surroundings we offered puja and prayers to lord kartik swami. Temple as told by locals was more than 200 years old and that is was soon going to become the fifth dham in uttarakhand after Kedarnath, Badrinath, gangotri and Yamunotri . In the month of may and june there is a huge influx of devotees here ,otherwise its a relatively peaceful and secluded place amidst the mountains unlike the other dhams.I was a bit disappointed as I could not see the snow peaks from the clifftop but didn't know at that time what god had in reserve for me for the next morning .Heading back to the restrooms was fast as the priest offered tea and lunch.We went around his residence and came to know that his father had been the priest for last 50-60 years, he expired last year and he took his fathers place as chief priest .Coming down was fast and it hardly took 40 mins to reach kanak chauriAfter spending an hour in the market it turned cloudy and it started raining , so we were forced to return to room .
Post dinner I went out and to my surprise rain had stopped and it was full moon , I could not resist my temptation to head up to the market and check out whether the peaks were visible in moonlight .I put on all the winter clothes I had, took my cam and tripod and headed up the slope to the market in the dark .There was pindrop silence as I went into the temple trail, I was mersmerised to see the crystal clear view of the panorama which had eluded me till now.Without any further delay I started setting my tripod and as I removed my gloves I could feel the chill at 10pm night.The night view made my day and after spending an hour clicking,battery empty symbol flashed in my camera, fully contended I headed back to my room .Next morning fully satisfied we headed to pokhiri village to take jeep for Karnaprayag for the next part of my trip.
IMPORTANT INFO:
1. Distance form Rudraprayag to Kanakchauri is 40kms , jeeps and bus available till 2-3 pm in the afternoon , takes around 2.5 hours with lots of breaks. bus fare rs 55.
2. Rudraprayag can be reached from haridwar 160kms , jeep rs 300 , 5.5hrs
3. Mayadeep group has a good resthouse here , bargaining can give you a good deal of around 800 per room , online booking charges around rs 2000 .
4.Food is pretty basic, chargers 100-150 a meal per person .
5 Trekking to karik swami temple is 3kms takes 2-3 hrs for a average person , fast trekkers can do in 1 hour,
6. Guide is not necessary and infact not available in the village , just follow the trail.
7. It is easy to reach karnaprayag from kanakchauri via pokhiri
kanak chauri to pokhiri , jeep , 15 kms , rs 30, 30 mins
pokhiri to karnaprayag , jeep , 40kms , rs 50, 1 hour , route is very beautiful with good views of nandadevi peaks and alakananda .
8.Ideal place for a weekend gateway from Delhi and north India, peaceful gateway away from hustle bustle of usual tourist places.