The tiny little town established by the British around the Naini Jheel- Nainital has emerged as one of the most popular tourist destinations of Uttarakhand.
We've all reveled in the vibrance of this quaint town, so much so, that most travelers return to Nainital every holiday season! Adding yet another feather to its cap, Nainital is now home to a first of its kind concept holiday resort, Abbotsford 1876.
No longer do you need to jostle with the crowds on the Mall Road or trudge from hotel to hotel to find a quiet room; you can simply drive right up and stay in absolute luxury at Abbotsford and enjoy Kumaon in its pristine natural beauty. The Victorian settings and the breathtaking view will make you feel that Abbotsford is the Downton Abbey of India!
ABBOTSFORD 1876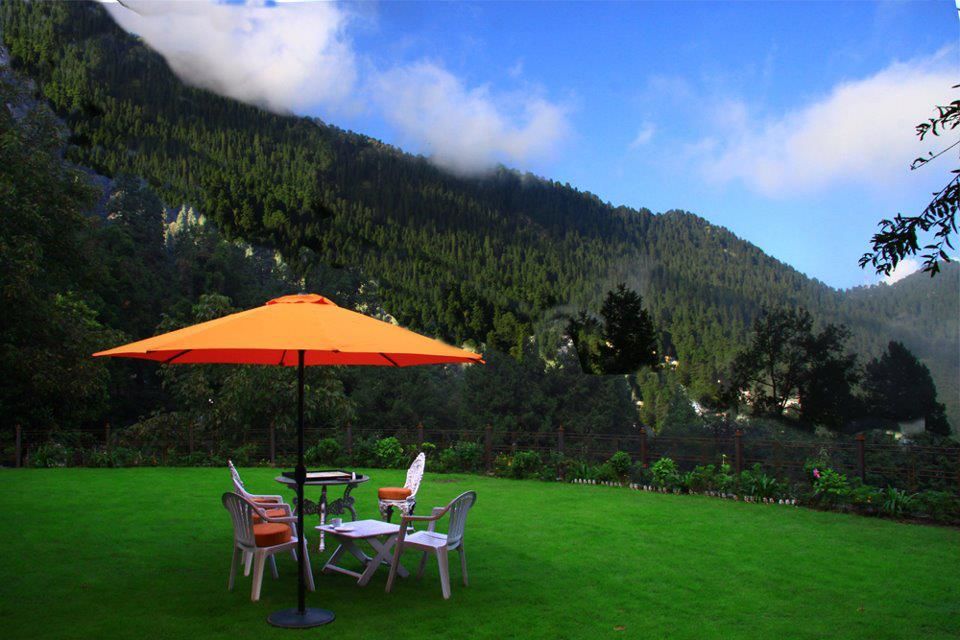 The property, originally called 'Abbotsford Logde' was built in the colonial era, the year 1876 by an English esquire. More than a century later, in 1903, the lodge was bought by the Parasada Family, in whose possession the property prospers today as Abbotsford 1876 . The changing lineage of the lodge brought with it regal decors and interiors that make you feel part of the Kumaon Hills. Located a little away from the busy town of Nainital, Abbotsford is surrounded by forests, walking trails, and the stunning view of the entire Nainital lake and town. Wake up to a warm sun shining outside your window with beautiful mountain birds singing their songs out in the garden.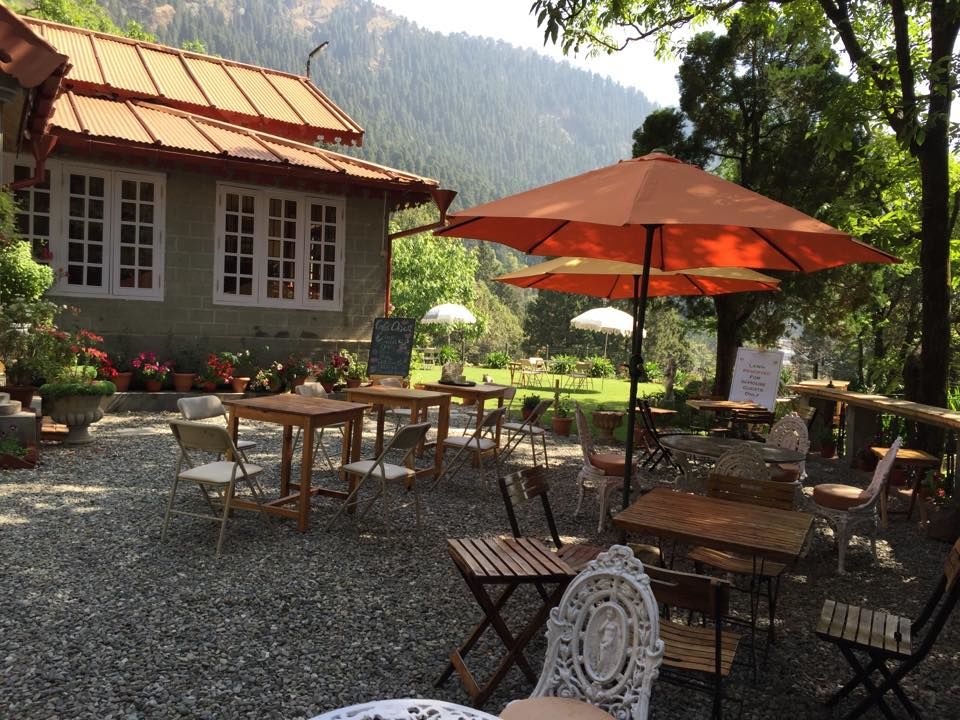 Enjoy a rainy day in front of a pinewood fireplace, and sip a piping hot cup of soup as raindrops pitter-patter on the tinned roof of your room. During the time that you spend at Abbotsford 1876, you'll have the perfect mountain house that everyone dreams of. As you walk along the halls of the hotel, expect a lot of distraction as you are sure to pause and admire the artistic decor pieces from all over the world. Wedgewood plate hangings, swords, muskets, elephant tusks and ancestral pictures of the Prasada Family are sure to make you travel back in time.

Events and Eating at Abbostford 1876
There are various other events that Abbotsford hosts around the year. These events are open to all, even those who aren't residing at the Hotel. The hotel hosts various golf, culinary, literature, wellness, and music events. An upcoming literature event at the Hotel is 'Himalayan Echoes' that is to be held from 6-8 October,2017. The festival will see distinguished authors and literature enthusiasts interact with each other and discuss pertinent issues of the time. The restaurant at the hotel, Cafe Chica is an epicurean paradise with a very unique menu to offer. If you're not a guest at the hotel, then, it is advisable to book a table beforehand.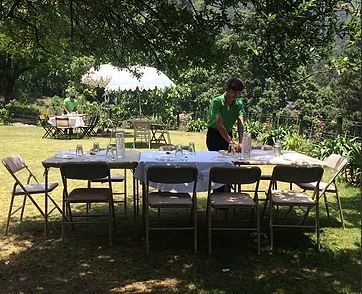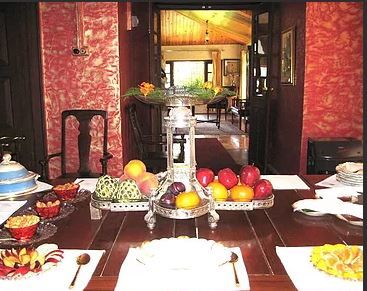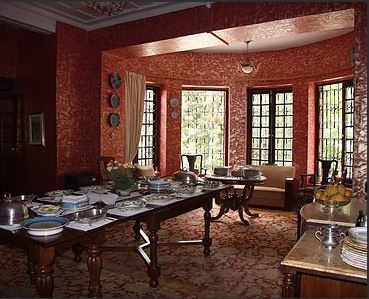 Rooms and suites at Abbotsford 1876
Range from anywhere between Rs. 5,000 - Rs. 10,000. All the rooms, with their own specific theme and exclusive decors are well equipped, sunny, and overlook heart-stirring views of Nainital. One can choose from the Crown Room, Juliet Room, Kings Room, Princess Suite, Family Suite, and Wordsworth Suite that are spread over different cottages of Abbotsford. Revel in the wafts of extravagance that emanate from every corner of the rooms! See more details Here.
Best Time to Visit
You can visit any time of the year and Abbotsford will be beautiful. However, if you want to truly enjoy trekking, shopping, and sight-seing in and around Nainital, the best time to go is from April-June and October- December.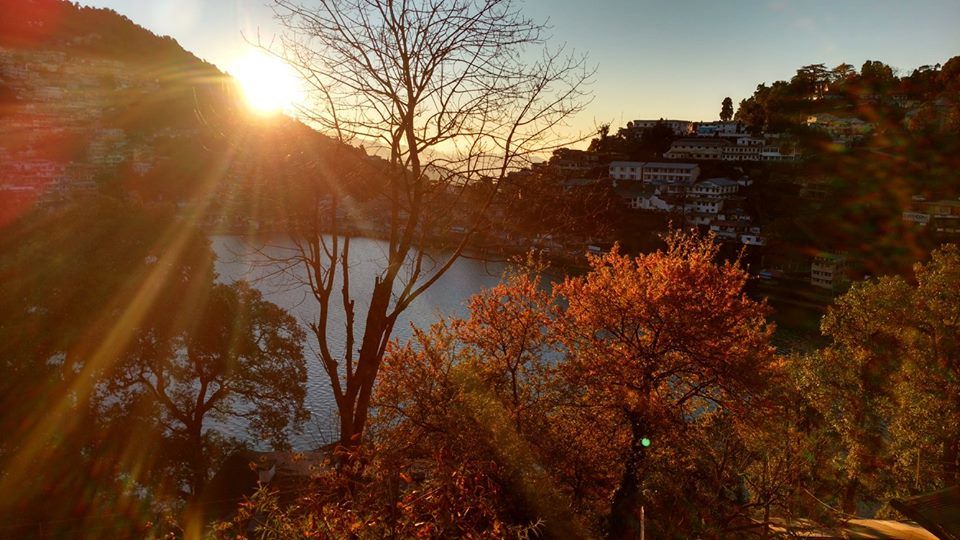 How to Get to Abbotsford
Rail: The most common and widely used mode to reach Nainital. Travel from New-Delhi to Kathgodam, the closest railway station to Nainital which is about an hour's drive away. Hail a taxi from the railway station straight to Abbotsford.
Air: Nainital is not connected by air.
Road: The road trip from Delhi-Nainital takes about 7-8 hours. One can either reach Nainital via Haldwani or via Kaladunghi Road. It is best to speak to the hotel staff before you start, as they will be able to tell you the condition of the roads.
Around Abbotsford
The Nainital town is only a short walk away from Abbotsford and offers a lot to do for tourists! One can take a boat ride in the Naini Lake and enjoy a 360 degree view of the beautiful hills of Nainital. You can also experience a fun yacht ride, which is open to all around the year. The yachting experience is one that kids will especially enjoy and remember for life.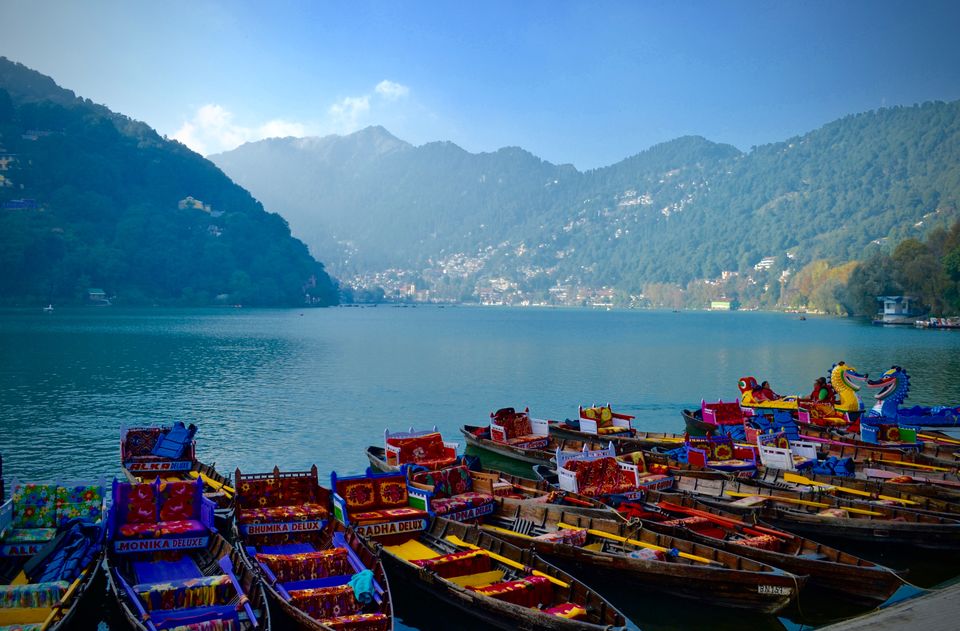 If you're a casual trekker, do trek to Snow View (that can also be reached by road) where you can visit the amusement park for extra adrenaline rush, or take a trolley that goes over the Naini Jheel. Other short treks include Tiffin Top, Camel's Back, Kilburry, Land's End, and China peak, which is the highest mountain peak of Nainital. In case you fancy shopping, visit the Bhutia Market, a Tibetan market where you can shop the latest trends. Nainital is a perfect potpourri of activities to do, ensuring that each tourist indulges in what they love!
So What Are You Waiting For? Visit Abbotsford and experience the true glory of Nainital !
Frequent Searches Leading To This Page:-
Nainital Tour Package From Delhi, Nainital Tour Packages With Prices, Nainital Package From Kanpur, Nainital Honeymoon Package, Nainital Package 4N/5D, Nainital Tour Package For Couple, Nainital Tour Package From Delhi By Car, Nainital Family Package, Group Tour Packages To Nainital, Nainital Tour Plan 7 Days