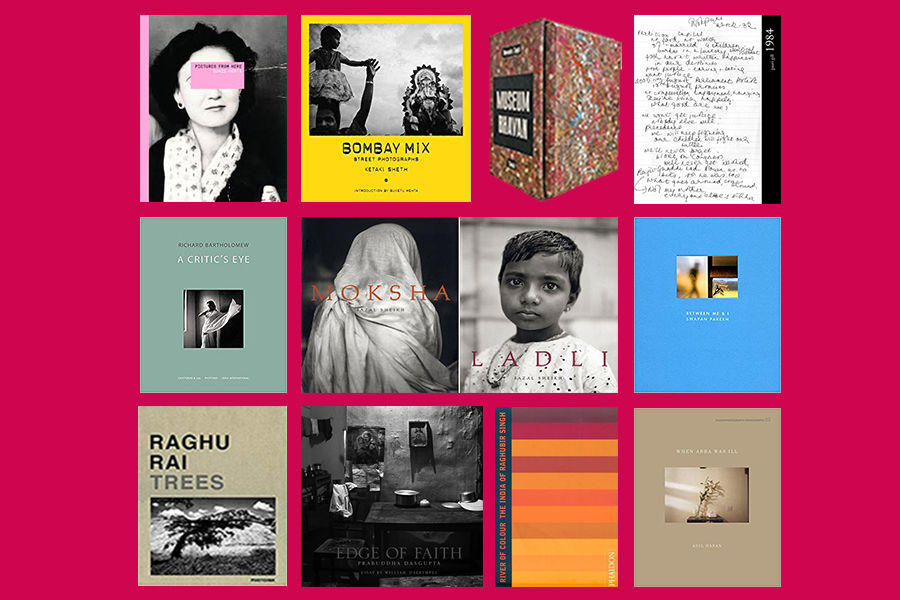 The Kitab-Almora Edition:
Set in the midst of snow peaked mountains, Almora in Uttarakhand witnessed the second edition of India's Photobook Festival from 21-23 September. This festival was one of a kind festival in South Asia, as it boasts works of 70 photographers from 30 different countries in an unorthodox setting. The Photobook Festivals are a unique idea which reflects societal reality and in turn, helps to create awareness among people. This year's festival focused on the lives of 'Women in the Himalayas' and how their lifestyle is completely different from women living in the plains.
This whole idea of Photobook is photography in a book pattern which easily translates into powerful visual stories. Works of 70 photographers from all around the world were exhibited in this event, thus in a way empowering mountain women. Considering that this three-day festival aimed to educate people, the exhibitions were kept completely free and open to all. This year a special exhibition was organised for the women of local communities so that they feel involved and be a part of this global event.
What is Kitab Photobook Festival?
The Kitab is the brainchild of a passionate photographer, Manik Katyal, who wished to create a new world for photos, beyond museums and art galleries. The organisation has been designing similar festivals in other regions of India which revolve around topics related to transgender communities, slum communities and several overlooked issues. These topics are thought-provoking and raise curiosity, stimulate awareness and initiate a conversation among the rural as well as the urban population of India.
How to Reach:
Almora is a small town in Uttarakhand and is located 363km away from the capital city of New Delhi.
By Air: The nearest airport to Almora is the Pantnagar Airport which is 116km away from the town. Hire a taxi for the remaining 116km. A round trip from New Delhi to Pantnagar starts from ₹10,000. Book in advance to get cheaper deals. 
By Train: The nearest station to Almora is Kathgodam which 90km away from the town. Hire a taxi for the remaining 90km.
By Road: There are no direct buses from New Delhi to Almora. You can take a direct bus to Nainital which is 68km away from the town. Hire a taxi for the remaining 68km.
Where to Stay:
For budget travellers Rudra holidayhome(₹1500) is a good option. Mid range travellers can choose to stay at Binsar Oak Paradise(₹2500) and luxury travellers can book a room at Kosi Valley Retreat(₹3500).
Have you been to any of the exhibitions before? If yes, share your experience with us here. Also subscribe to Tripoto's Youtube Channel for more ideas.