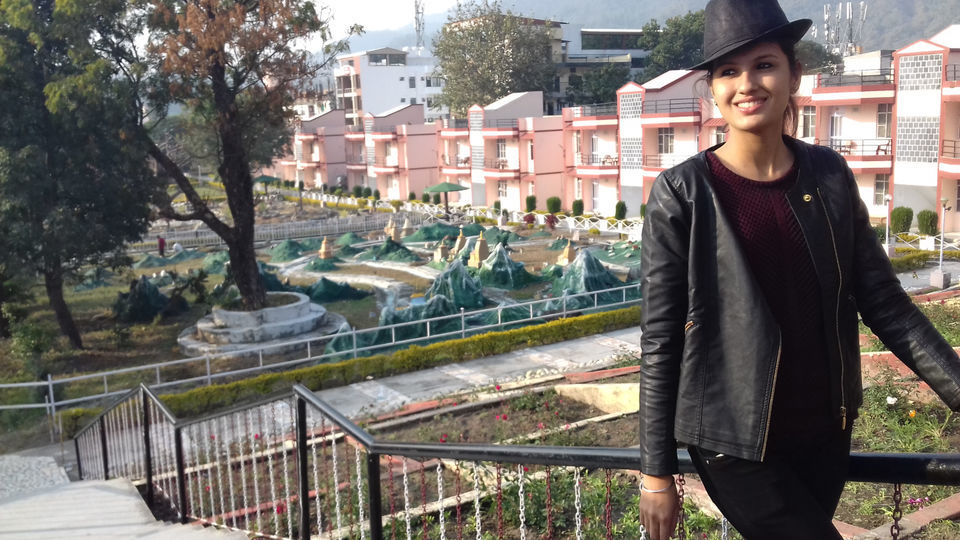 Rishikesh is my city. I was born here, brought-up here and studied here! I have been visiting to different, sometimes same places in Rishikesh for quite a long time now. So, I think myself to be well-qualified to answer this question here.
Coming to the review, I have visited many ashrams in Rishikesh and believe me all of them have such great ambiance, that you don't want to leave after getting here. However, I found the VANPRASTHA ASHRAM to be the best among them.
It is located in Ram Jhula, which is a 10 minute drive from Rishikesh city. Standing in front of the Pramarth Niketan and facing the Ganges, you will to walk towards your left. After 5 minutes you will see a banner above you saying "VANPRASTHA ASHRAM" with an arrow. Move in the direction of that arrow in a narrow lane and when it ends take the right. Moving ahead a few steps, you will see the ashram on your left! Bingo! I told you all this because I found it like this way only.
The entrance to the ashram was huge and the roads went to every corner of it. The area was so vast and there were some quarters, cottages, ans some other buildings. When asked, I was told that they have different-different rooms depending upon the budget of the people who want to stay! The price for one night started with 100 rupees to some 2100, I guess. I was pretty impressed by this fact and had already started liking the place.
Talking about the surroundings, there was a beautiful display of all the important places of Uttarakhand in the form of a park. There was small models of the temples like Kedarnath, Badrinath and many more.
An artificial tree stood in the centre of the park which had different artificial animals and birds sitting on it. In short, It was an all-in-one presentation of Uttarakhand.
Not only great surroundings but the Ashram had a beautiful lawn, where you do meditation, yoga, exercise and much more. They even also provide you with the different techniques for relieving back-pain. The ashram has the 24×7 facility of providing buttermilk(both sweet and salty) and that of course for free. When asked, the man said, "The feeling of serving others gives him pleasure". Hearing that, I suddenly became a fan of him.
There are so many other things too that make this place the best among the others, but for that I suggest you to come to Rishikesh and stay at VANPRASTHA ASHRAM!
Have you visited any Ashram in Rishikesh? If not, then do it!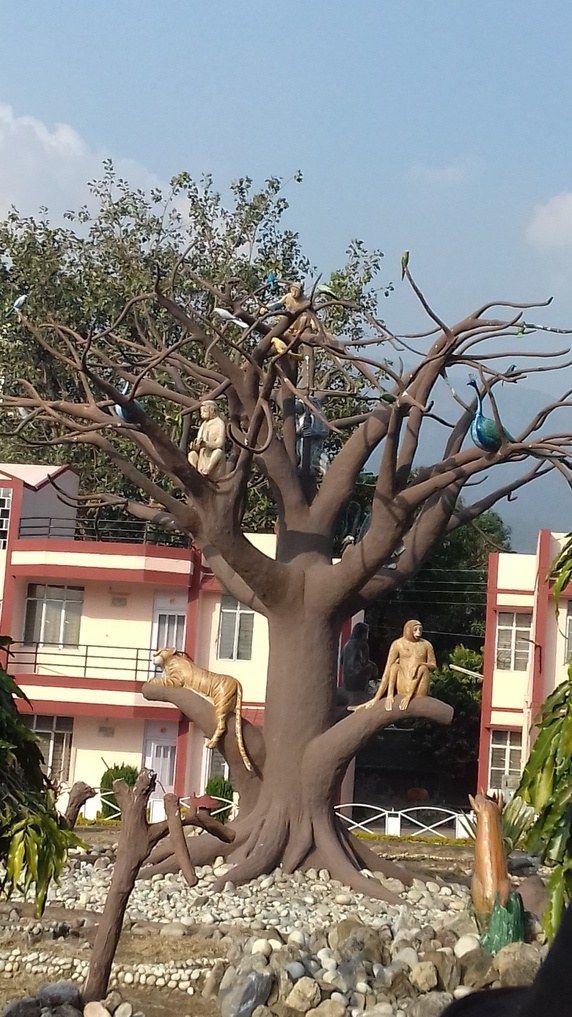 Frequent Searches Leading To This Page:-
weekend tour to rishikesh, weekend getaways to rishikesh, weekend holidays to rishikesh, weekend trip to rishikesh, weekend travel to rishikesh