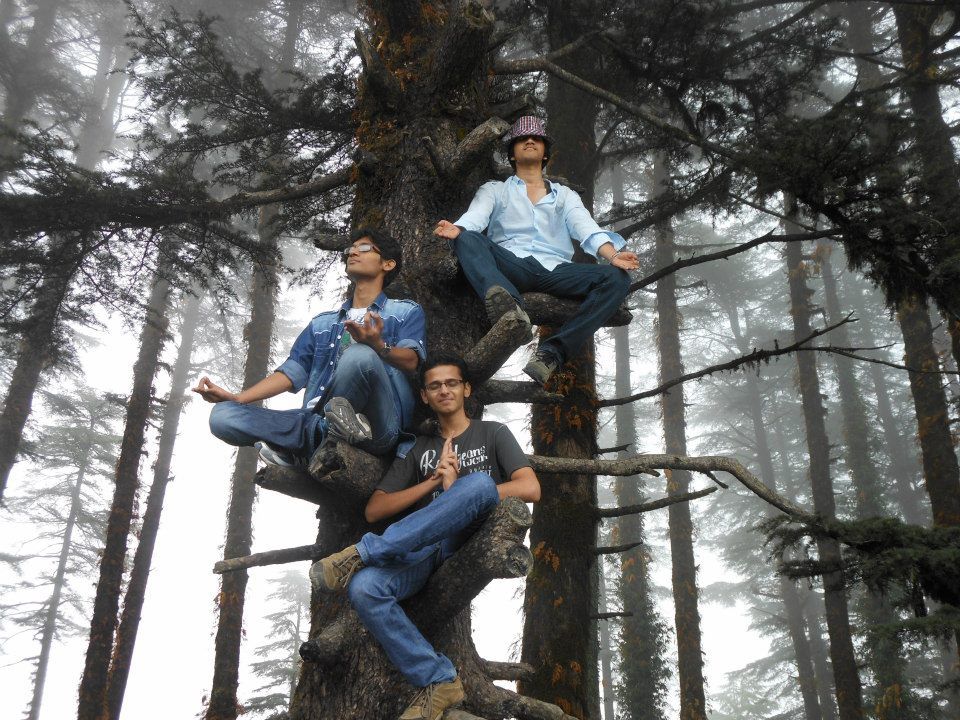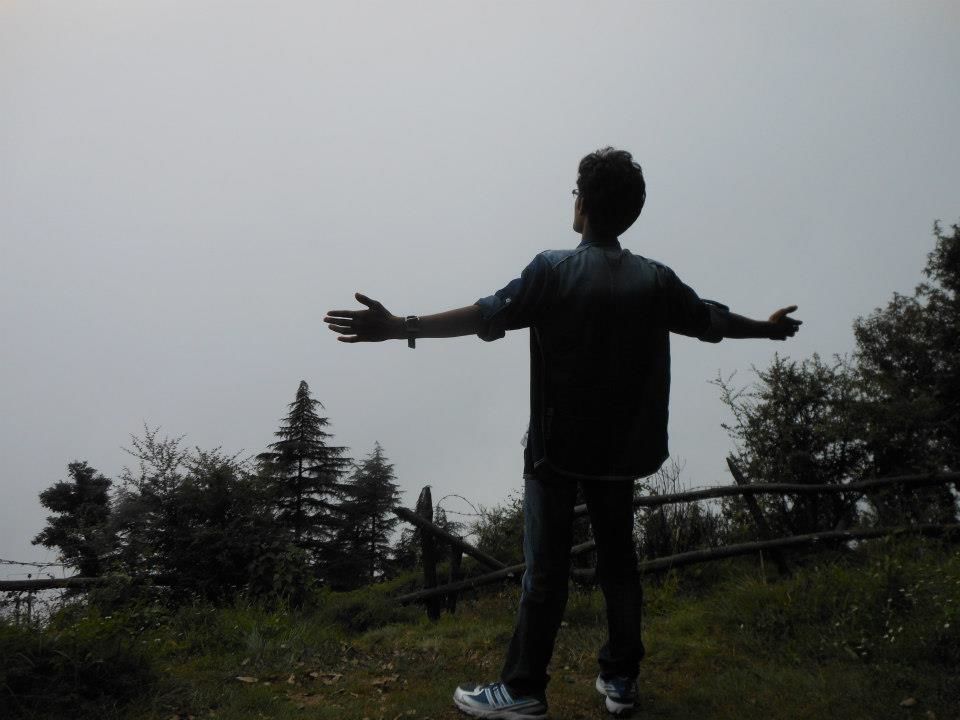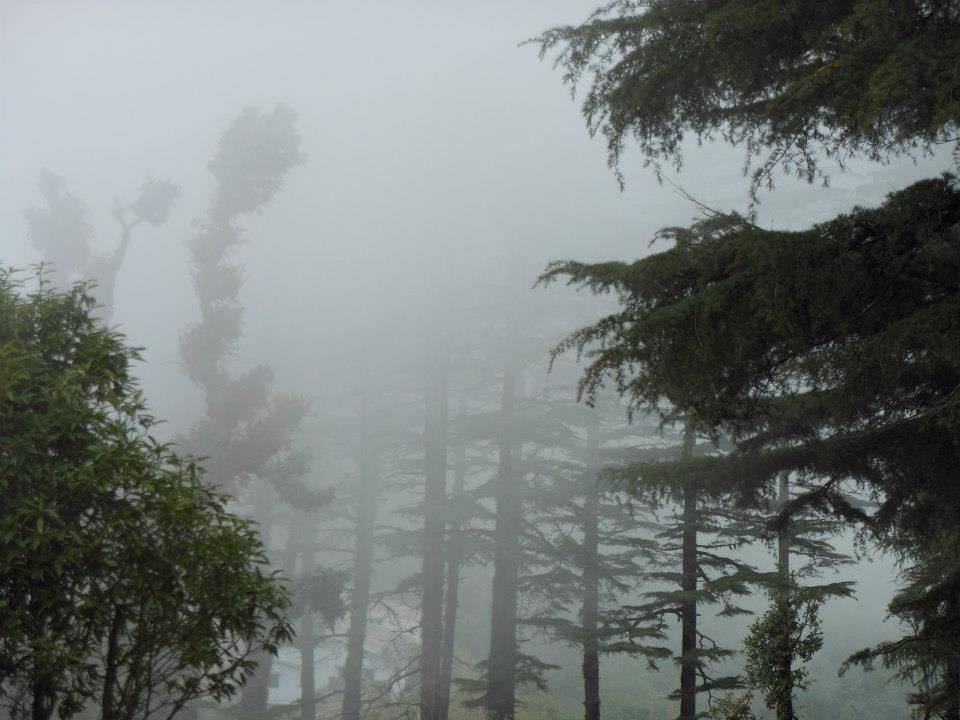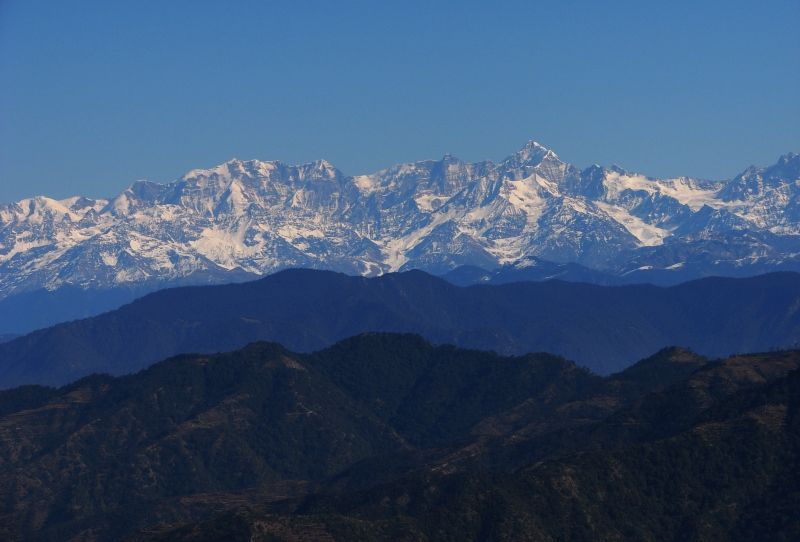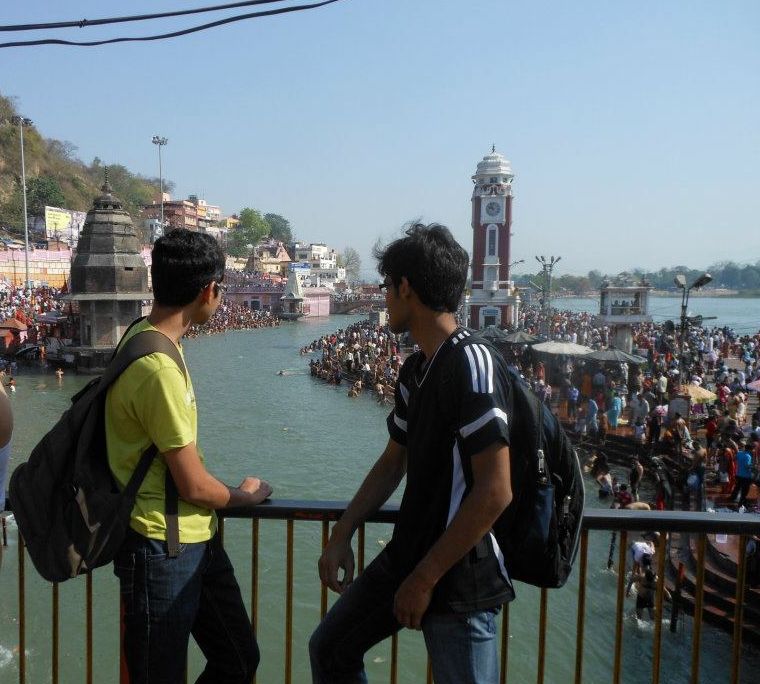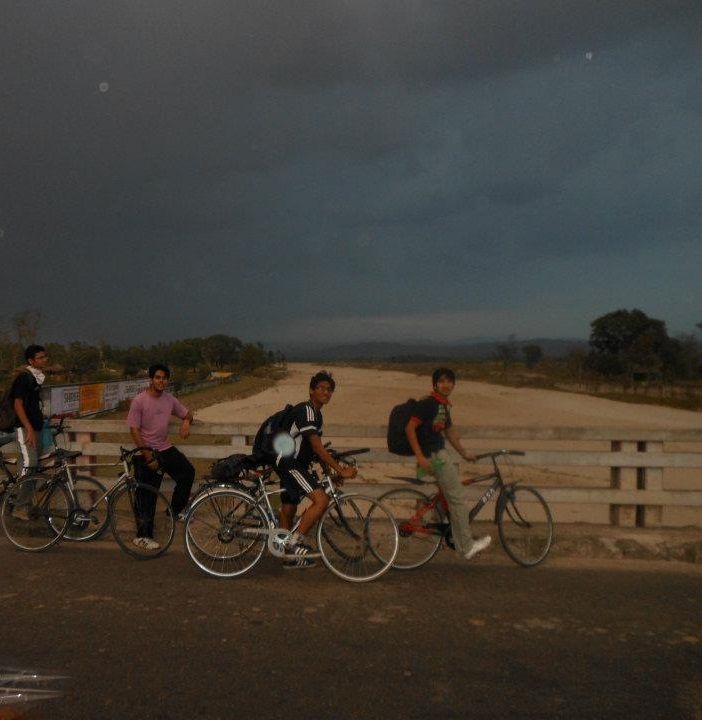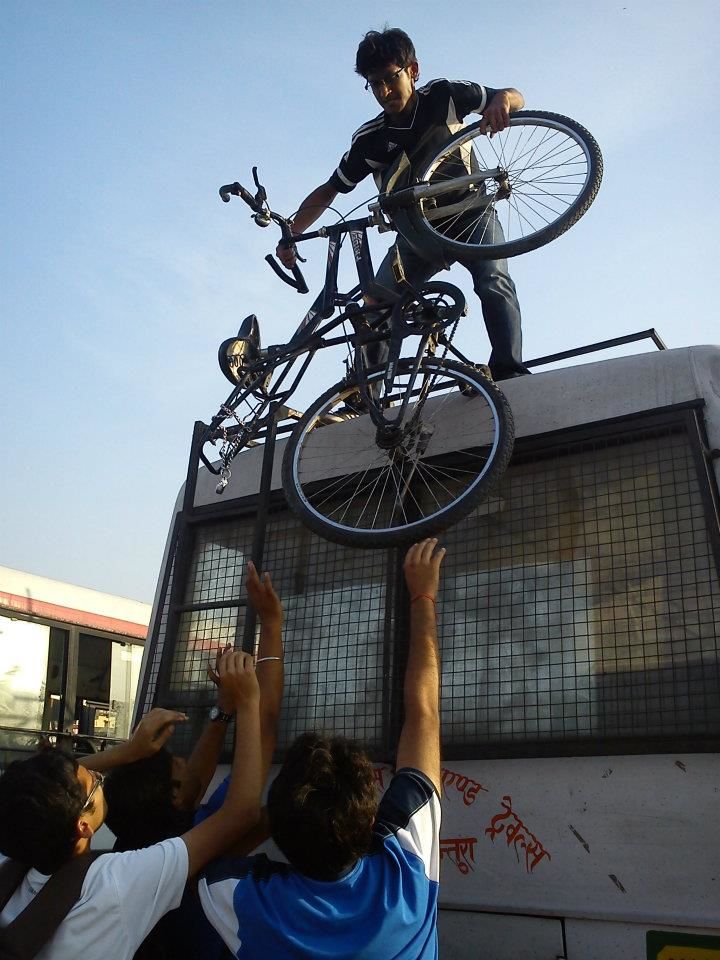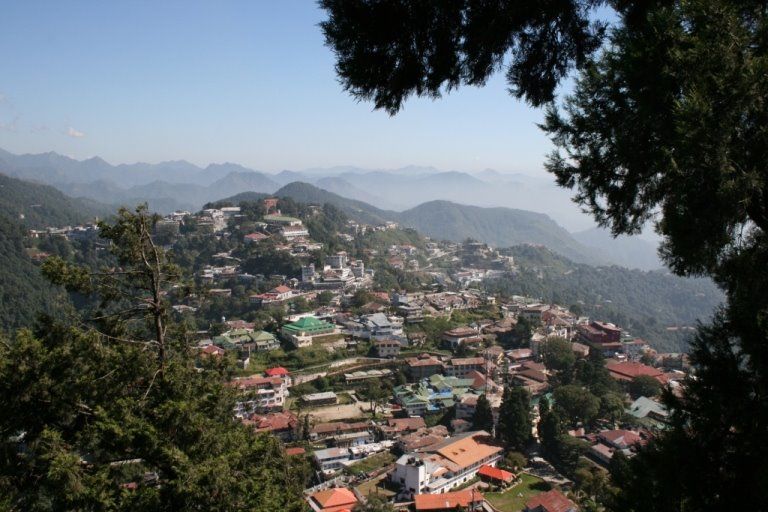 A Ray Of Hope
I came back to my room, exhausted, deprived of sleep for God knows how many days. But now I was free for the ordeal of mid-term exams was finally over. I was accustomed to the mundane nature of celebration within our campus. Letting weariness take over over my mind, I retreated to seek solace in the dreams of adventures, as I always had. Suddenly, I heard a knock on my door. It was one of my friends. Even in my sleep I could sense the level of exhilaration in his voice, a ray of hope went through my heart, leading me to open the door.
"Suit up! We are going on a 3 day trip to Uttarakhand"
In that moment of my inquisitiveness, I asked "Is a three day trip affordable"?
"Don't worry, we will manage. After all it's a bicycle trip."
"Wait a minute, what did you just say". I was astonished and bewildered. There was no question about the un-bounded limit of our mental endurance, but never had I explored the limits of my physical strength.
"I don't believe people are looking for the meaning of life as much as they are looking for the experience of being alive."
Adventure Begins
It was cloudy that day, with a mild wind sweeping through, creating small whirlpools. Perfect conditions for our endeavor. Without wasting any time, all eight of us left our hostel, and took our bicycles to the repair shop. After all the formalities, we all were disposed to embark upon one of the most thrilling trips of our life. Before leaving, we had a healthy discussion of the places to be visited, and it was finally decided that we would go in this order:
Roorkee (our city)---Haridwar---Rishikesh---Mussoorie---Roorkee.
Keeping in mind the heavy traffic on NH-58, we came up with an expedient solution of using the other road paved alongside the solani canal. Even though it was a bit longer route ,it turned out to be a blessing in disguise, as we not only sequestered ourselves from the traffic, but also witnessed the beauty of nature, the soothing music of the brook, the landscape painted by the orange tinge of the setting sun. Heaven didn't seem far.
The trip started with high hopes and enthusiasm, but then God intervened. We had covered only 17 Km and the darkness pervaded the whole sky, winds raving in furious gusts, kissing the sweat at my chest and neck. Without a moments pause, it started drizzling. On reaching Bahadarabad (midway),we sought temporary refuge in a petty Dhaba. After nearly two hours of cycling, we all were nearly sick from inanition, and ate whatever they had to offer, mostly Parle-G with a cup of tea. Now we were supposed to use the highway, en route to Haridwar. It was the time to contemplate the risk involved in cycling on the highway, in absolute darkness, and that too on a wet road. I think you now have a fair bit of idea of what happened next. As soon as the drizzling stopped, we started peddling. It was really irksome, to pedal against the direction of gusting wind. What a consternation of soul was mine, when there were no cars or trucks to lead us in the darkness. I remember but little of those moments, I retain yet, the sense of audaciousness in the eyes of each and every cyclist, without uttering a word, we went on and on, till we reached Haridwar (31 Kms from Roorkee).
"Voila!,we did it". Truth be told, I felt as if it was one of the greatest accomplishment of my life. The sanguineness of each one of us paved the way to defy all odds. But exhaustion had taken it's toll on all of us, so we began our search, for a night stay at a reasonable cost. After a brief period of searching and bargaining, we found ourselves in the A.C rooms of Hotel Ganges. After the dinner, we had invigorating talks (Bakar,in regional language), and within few hours we all went to sleep.
"I closed my eyes, thinking what more could an adventurer dream of, as I was living it now."
Spiritual Quest
You may sound incredulous, if you say that you didn't experience any higher states of spiritual consciousness on your trip to Haridwar. The orange tint had just disappeared, and we were out on the roads of Haridwar, pedaling our way to 'Har-Ki-Pauri', the famous ghat on the banks of Ganges. It became clear why Puri halwa of Har-Ki-Pauri is famous. It never tasted so nice…truth be told, I didn't have any preconceived notion of such a place, and I was rather complacent to the mythology and the beliefs of countless pilgrims I could see. But I still remember being in that place at that time. I was really a transformed person. The air was filled with the vedic chants and sound of temple bells. While crossing a small bridge, I was lost in the magnificent view. I am not a firm believer of god, but seeing those pilgrims, chanting with a passion of piousness, their gloomy visage, reflecting this holy place as their only hope, and their holy dip in the ganges, to absolve them of their sins, I really felt myself to be in the presence of something powerful, beyond explanation, and in that moment of mysticism, I found internal peace and tranquility.
"Exploration of Uttarakhand is an exploration of your inner self."
Adventure Continues
After the rejuvenating stay at Haridwar, all of us were charged up to continue the escapade. It was 10 in the morning, when we left for Rishikesh, of course with our bicycle. Memories of previous day's endeavor kept all of us surrounded by an aura of optimism. Entering the lower Himalayas (Garhwal),the trip turned out to be a decent one. we would occasionally stop at points, to let ourselves be overwhelmed by the grandeur of the natural beauty. Whenever the road seemed free of traffic, we would race amongst ourselves, much to our fun and excitement.
It didn't take us more then 2 hrs to cover 24 Kms from Haridwar to Rishikesh. Being worn out again, our body needed nourishment to revitalize itself. After a decent lunch, we were on our way to explore this adventurous yet spiritual place. The splendid views we came across on our way to Rishikesh was just a harbinger of the beauty yet to be unraveled but I was now having this inchoate feeling, that it was not going to be easy to steer through mountainous regions, considering the slope of the road. We steered our way alongside the Ganges to the famous 'Laxman Jhula', an iron suspension bridge over the Ganga River. Such a narrow footbridge, cramped up, crowded and chaotic. We decided to pedal our way through the human jam. The place was vibrant and lively with so much color and cultural presence. You gotta believe, being part of the slow moving crowd is an experience in itself. People trying to get their pictures clicked, and just next to you would be a cow trying to move ahead and not too far would be a monkey with a disposition towards stealth and a similar set coming towards you from opposite side. The view of the majestic Himalayas, the Ganges, Villages, and the Sun would make your heart skip a beat. After crossing the bridge, we found ourselves in the middle of a marketplace, a congregation of vendors selling varieties ranging from paintings, gems, clothes to ayurvedic medicine and religious items. It was a congested place, with a narrow road, which was getting steeper and steeper. We tried to get past our aversion to steepness and not give up, but pretty soon it became insuperable. We had to get down from our bicycle, and drag ourselves to the highpoint. We had already anticipated the beautiful view of nature, snowcapped mountains and lush green fields, but much to our exultation, we had a vertiginous drop to the foot of hill, without any sharp turns. In the beginning, we all were circumspect, with hands on brakes, but how could an adventurer like me not succumb to the temptation of letting go of them. Boy! We did it. Off we went downhill, within minutes we had picked up tremendous speed, the thrill was so inundating, that we gave out a cry. Since then, undoubtedly, it has been the most thrilling experience of my life.
Ganges was pretty calm and clear, unlike in Haridwar, truly an epitome of holiness, enticing all of us to take a holy dip, and get lost in oblivion.
"May god absolve me of my sins".
To Mussoorie
Purifying our souls, it was the time to head north. I looked at everyone else, poker faced. I couldn't even imagine myself, going to Mussoorie on a bicycle. It's fairly impossible. Not only is it 73 Kms from Rishikesh, but it's a hill station at an average height of 2000 metres. Even Forrest Gump will think twice. Darkness would be pervading the sky within an hour or two. A bus was the only option. You will not be wrong in anticipating that we fastened our bicycles to the top of the bus. With so many twists and U-turns, it was a bumpy ride, but we were privileged to be on that bus, for the pain in our legs and buttocks was beginning to show its mark. The journey was gratifying, taking us to so much height, unraveling the splendid view of mountains much to our amusement, accompanied by a beautiful sunset.It was almost dark by the time we reached Mussoorie. The town is based in a rugged mountainous terrain. Going in a group proved pretty economical for night staying in such places. We booked two rooms in Hotel Mayur. After resting for some time, we decided to take a night walk on the famous 'Mall Road'. It looked like as if the whole town was immersed in a festive mood, one of the liveliest illuminated carnival I had ever seen. Houses were decorated with lights, roads flooded with exuberant travellers and couples. I was beginning to wonder, was that night special, or just another one of the ordinary nights of Mussoorie. On the eastern end of Mall Road is a marketplace, we were delighted to come across a host of eateries ranging from Tibetan and continental restaurants to coffee shop, CCD and Baristas.
"In that cheerful evening ,elation was identified".
Dhanaulti
Mussoorie seemed to be a perfect honeymoon destination spot, but we were the seekers of adventure. Visiting waterfalls and other picnic spots seemed too mainstream. We decided to explore a nearby town the next morning. 24 Kms from Mussoorie, amidst the deodar forest, is a small town, Dhanaulti. The visit turned out to be a gem of our whole trip. So serene and peaceful, one could do meditation, sitting anywhere in the town. The deodar forest turned out to be the true personification of beauty. The dense white fog, created an enigmatic and magical atmosphere. Far way from daily noise, from modern humanity, from burdens and responsibilities, we were in seventh heaven. We payed a visit to Eco park, a lush green recreation ground, fully covered in towering pine trees. Breathtaking views of snowcapped mountains and soul soothing peace made that place an exotic hideaway for us. I would highly recommend nature lovers and seekers of peace, planning to explore Uttarakhand, to visit this majestic place.
After Dhanaulti, we headed our way back to Roorkee. The trip ended with me being a completely transformed individual, with a new perspective of life and myself. It was not a pre-planned trip, but it was really off the hoozle. One of the things that I learnt is that there can't be any room for boredom in your life, if you are doing something that you had always wanted to. As for me, whenever I am bored, I just grab my gear, and set out to explore the unknown.
"An amazing adventure, worth sharing."