To read the same blog in Hindi, click here

You do not need a therapist if you own a motorcycle, any kind of motorcycle!
It was my childhood dream to roam in the twisted roads of mountains with
my bike, to stop the bike on random turns and take snaps, to float
like a fish in Ganges, to sit on the Ganges beach for hours, to draw
random pictures on sand and enjoy the evening at the beaches of the holy
river "Ganges'"
But I don't know how I can ??
"Twenty years from now you will be more disappointed by the things you didn't do than by the ones you did do." – Mark Twain
So I decided, I have to come out of my comfort zone and go for a road
trip...
Now the most important question is, who is my partner in this road trip. I have tried so many friends of mine, but every one is busy in their own
routine. Finally I have a thought - "Road Trip with my cousin"
And finally I got my partner in crimes, one of my Uncle's Son, which
belongs to my age group, and ready to go with me.
We are ready with a bike having full tank and 2 helmets and some other required stuffs that are essentials during our trip. We finalized the day of Saturday (05-Nov-2016) to start our trip at around 6:00 AM from my current city i.e. Noida. I left with a bag and a pair of helmet at 6:15 AM, 15 mins delay from the planned time. The next destination is Vasundahra, Gajiabad where my riding partner is waiting for me.
We left the city at 6:30 AM and riding on highway from Mohan Nagar towards Meerut. In the first hour we covered the distance upto Meerut and took a halt for a tea break. After tea break we again started towards our destination.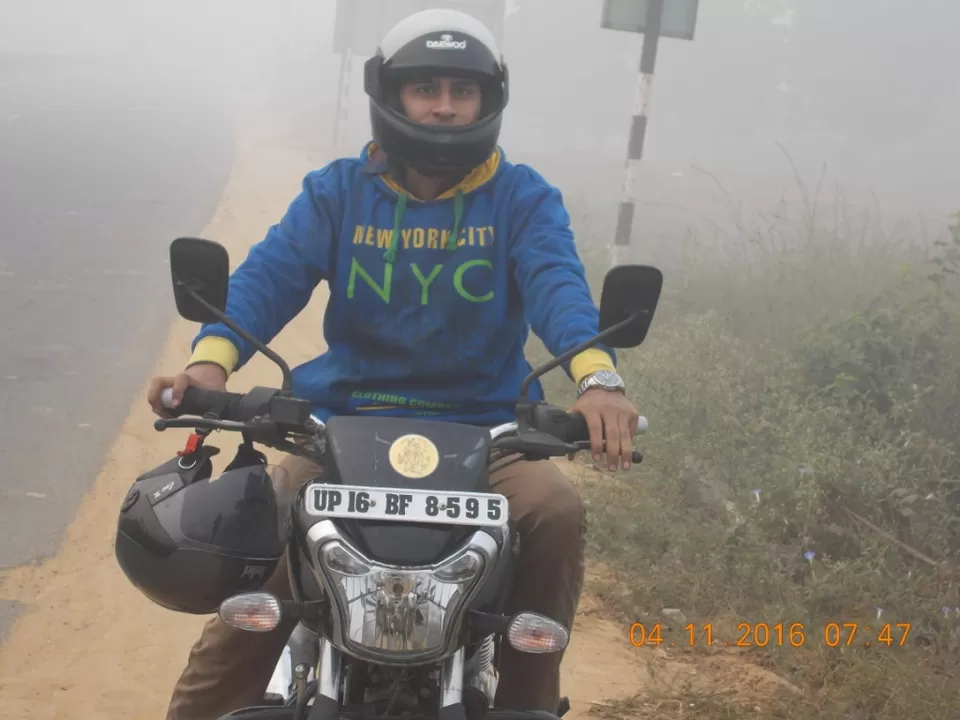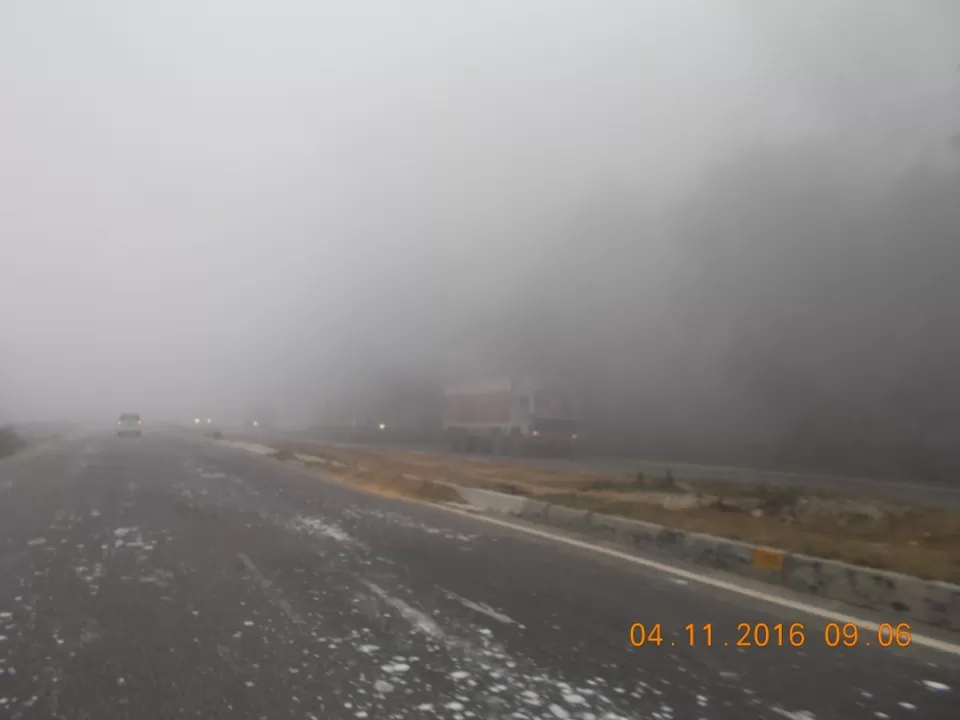 But what is this! as we move forward the fog become dense and the road disappears slowly.
The real adventure starts from here. Because of dense fog and very low visibility no one is able to see the road and traffic and it leads to accidents. We saw accidents on each 2 KM, and the big question is: should we stop or continue with such horrible condition.
Both of us never face such kind of terrible condition during riding, after thinking a lot I took the bike and think "Dar ke age jeet hai" and move further by turning ON the head light, indicator and open the helmet front glass to get a proper view of the road which is almost invisible. We started to follow a SUV and cover that foggy area in half an hour with an average speed of 40 KM/hour.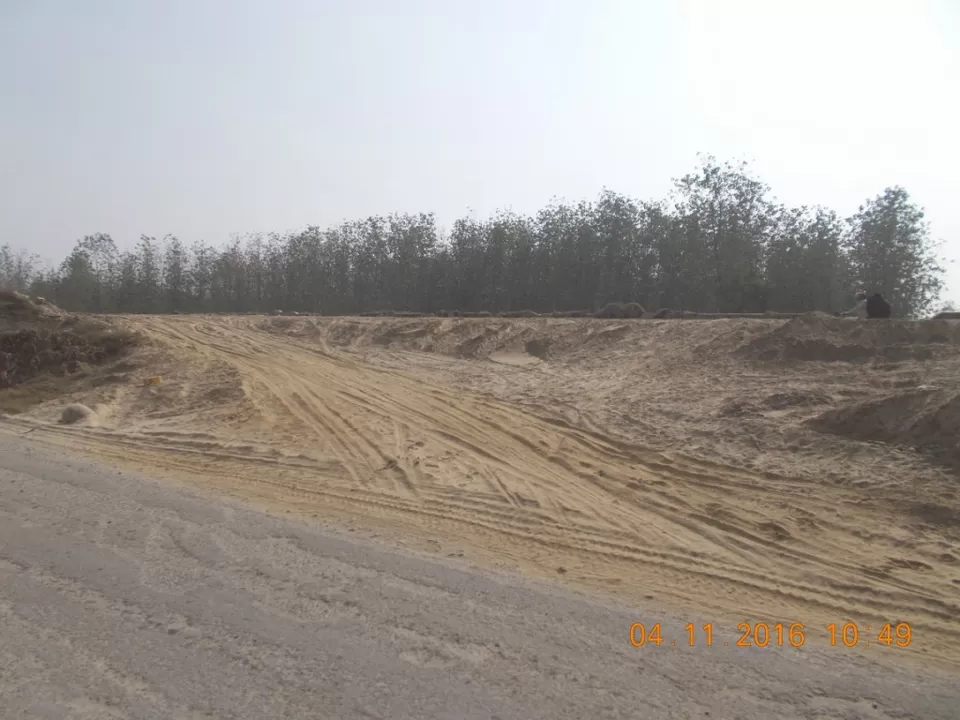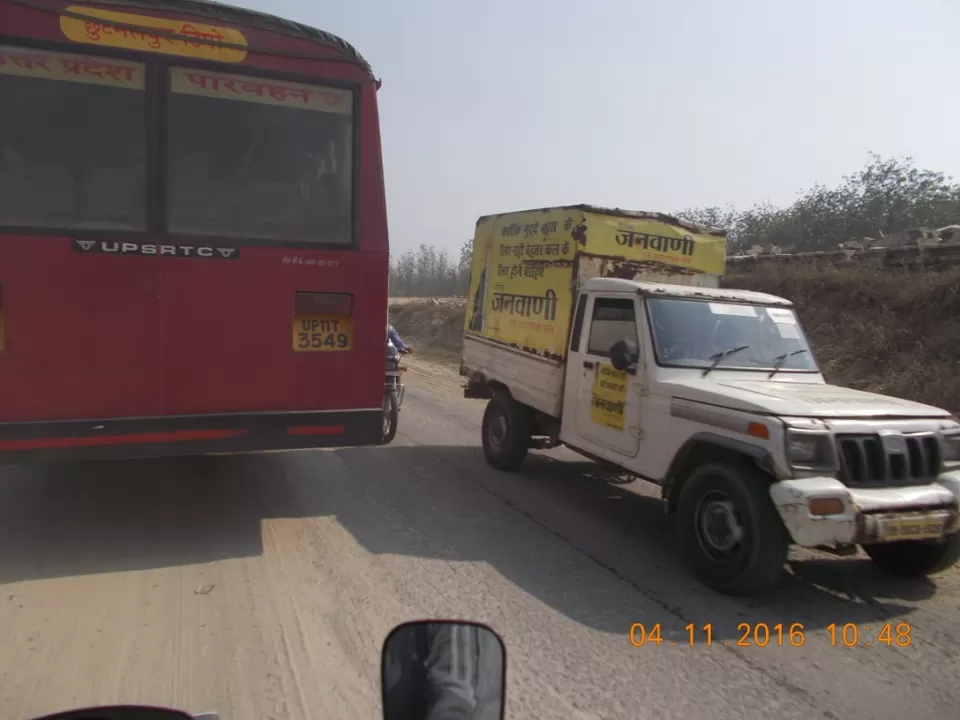 We took a halt at Roorkee to fill our empty stomach and to have some rest on a Parantha Wala Shop. They served us hot Parantha with Chhole and Kari. After food break we were move further.
Till this point we have not decided our destination, whether it is Hardwar - Rishikesh or Dehradoon - Mussoorie. After covering some more KMs we found a crossing in Roorkee, from there one road is heading towards Dehradoon and one towards Haridwar. And we took the latter one, we were moving forward to Haridwar.
"Not all those who wander are lost." J.R.R. Tolkien
The road from Delhi to Hardwar is almost good in condition, only a piece of 20-30KMs on which construction is under progress which is painful. We entered Haridwar at around 10:30 AM and reached Har ki Pauri at 11:00 AM.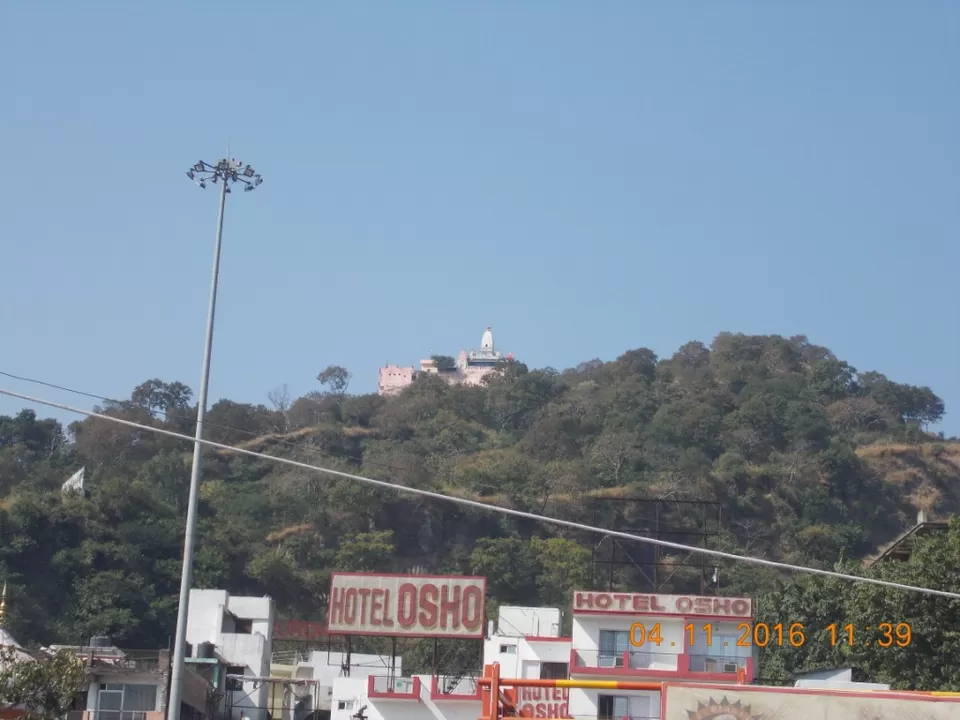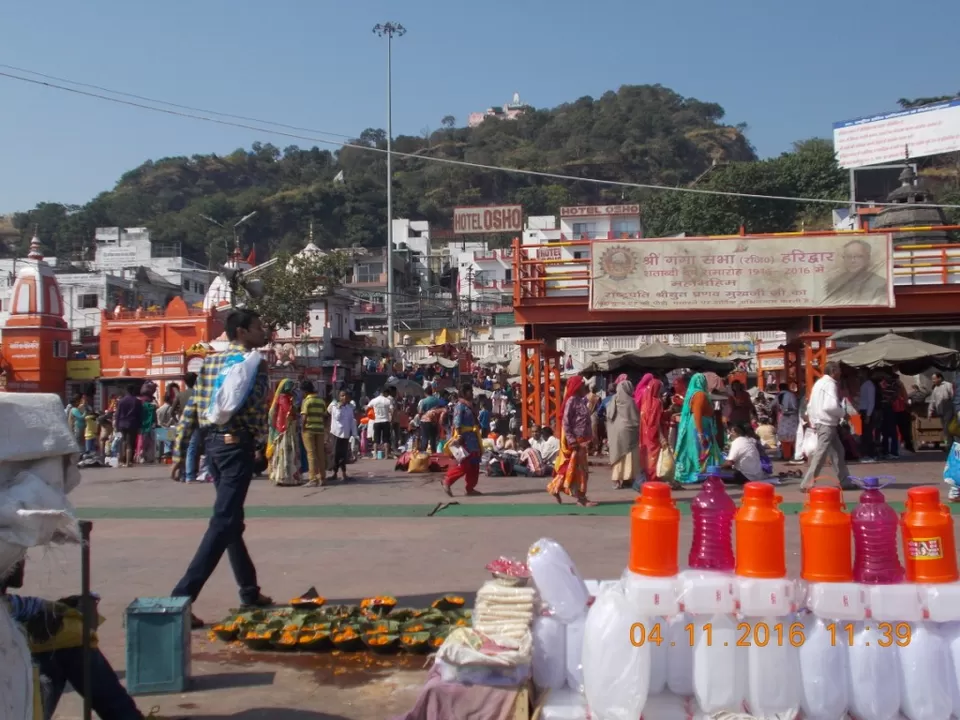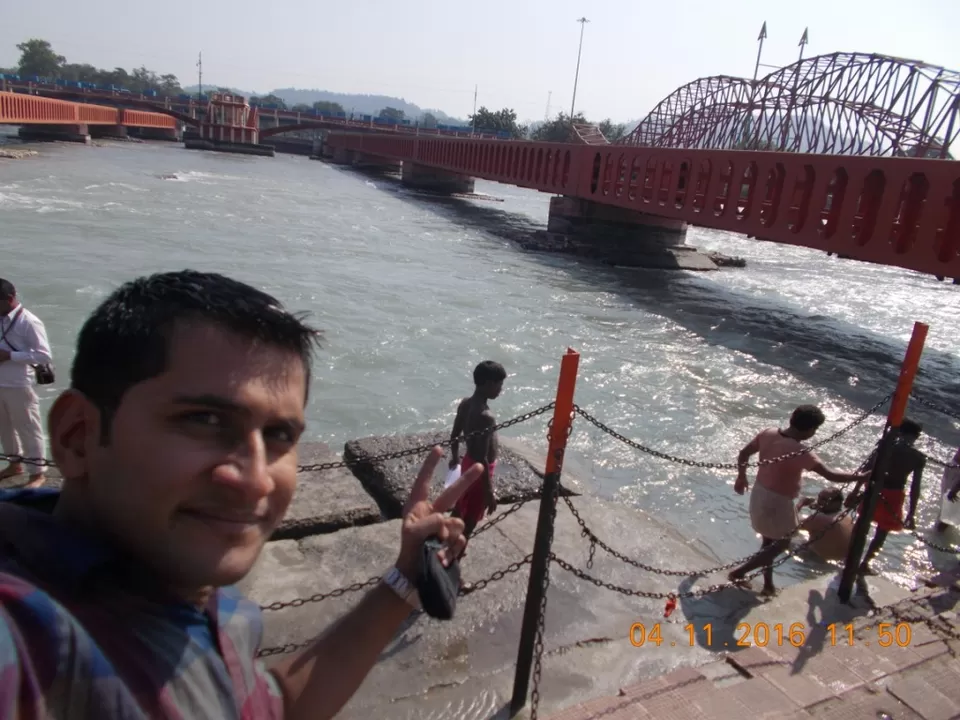 At har ki Pauri we parked our bike and go to the Ghat, people's performing ritual practices there. We decided to take a dip in Har ki Pauri. The water is so much chilled, after taking bath we were all set to move further to Rishikesh.
Rishikesh is 20 Km from Haridwar and we were in mood to enjoy the ride as the road passes from the forest area having some great views. It took 45 minutes to reach Rishikesh. Our first stop in Rishikesh is near by the Ram jhula. This is the point where rafting ends. We were sitting on the ghats and enjoying the scene by putting our feet in the chilled water. We saw the groups of people enjoying the rafting there and after watching them we decided to go for rafting. I called up one of my friend who is the owner of a rafting and camping company. He managed 9 KM rafting for us which starts from Brahmpuri and ends on Ram jhula.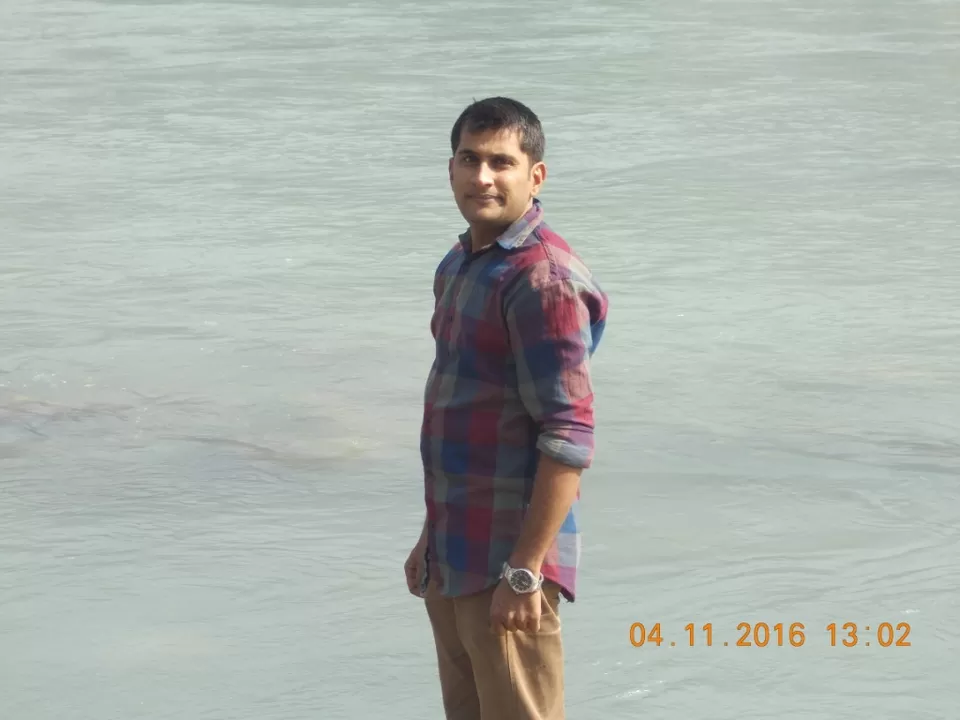 Rafting is the main attraction of Rishikesh, if you missed it, than you missed the entire glamour of this place. It's a life time experience that remains with you so don't miss it.
Rishikesh River Rafting story link : https://www.tripoto.com/trip/rishikesh-river-rafting-points-to-remember-581f256ee533d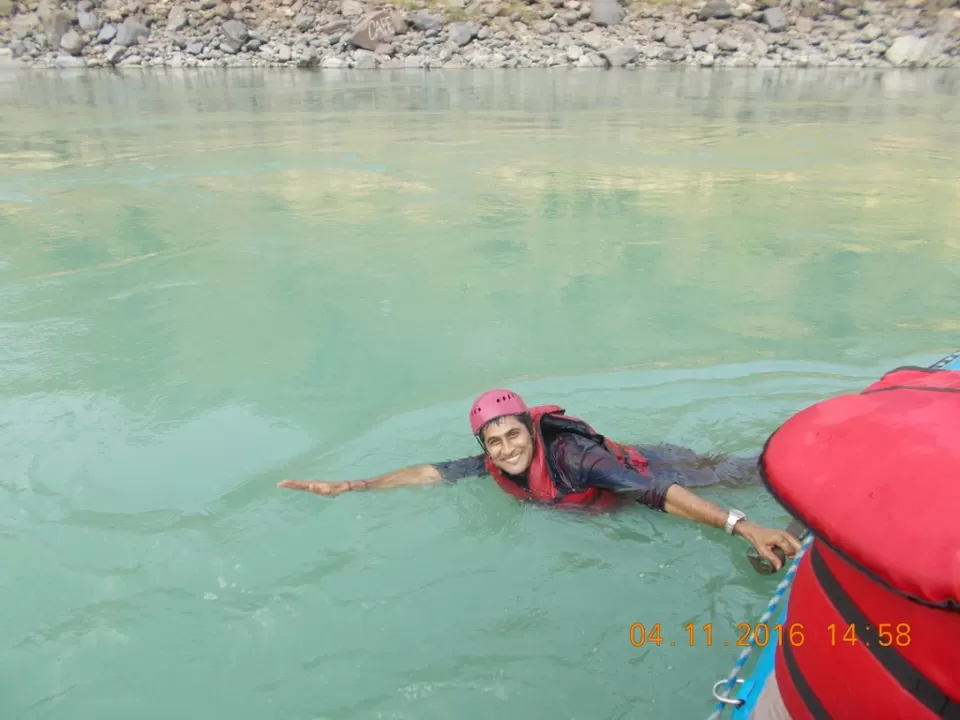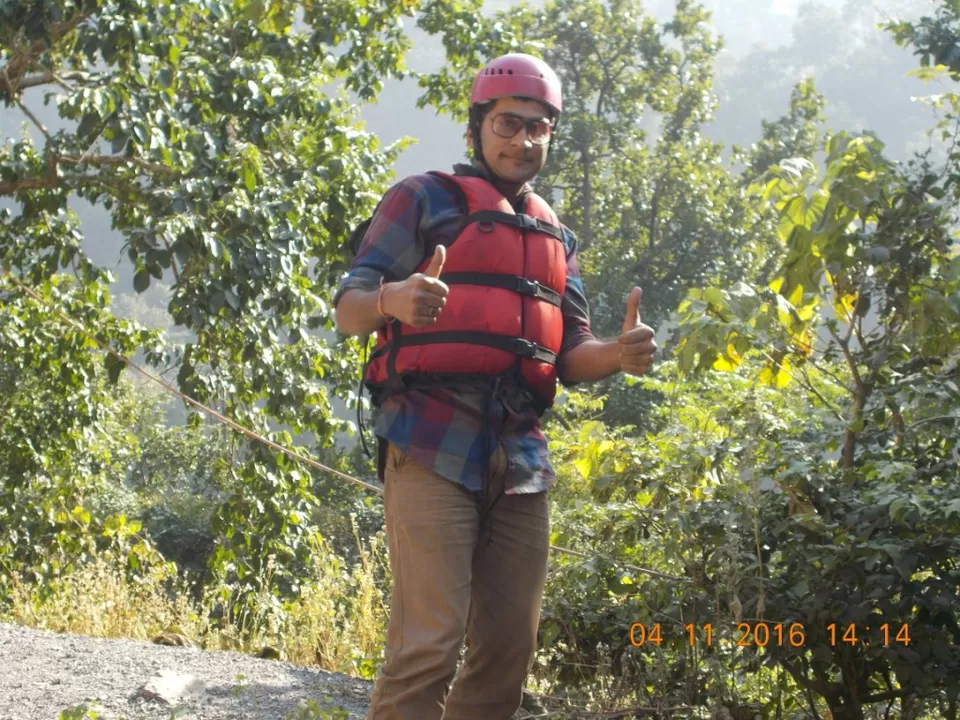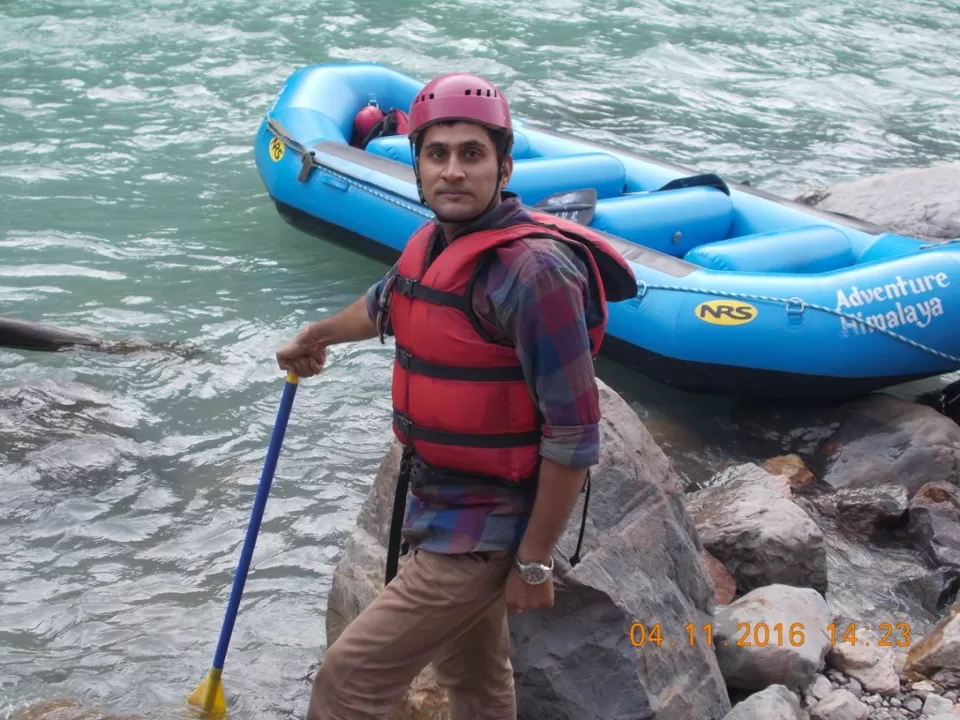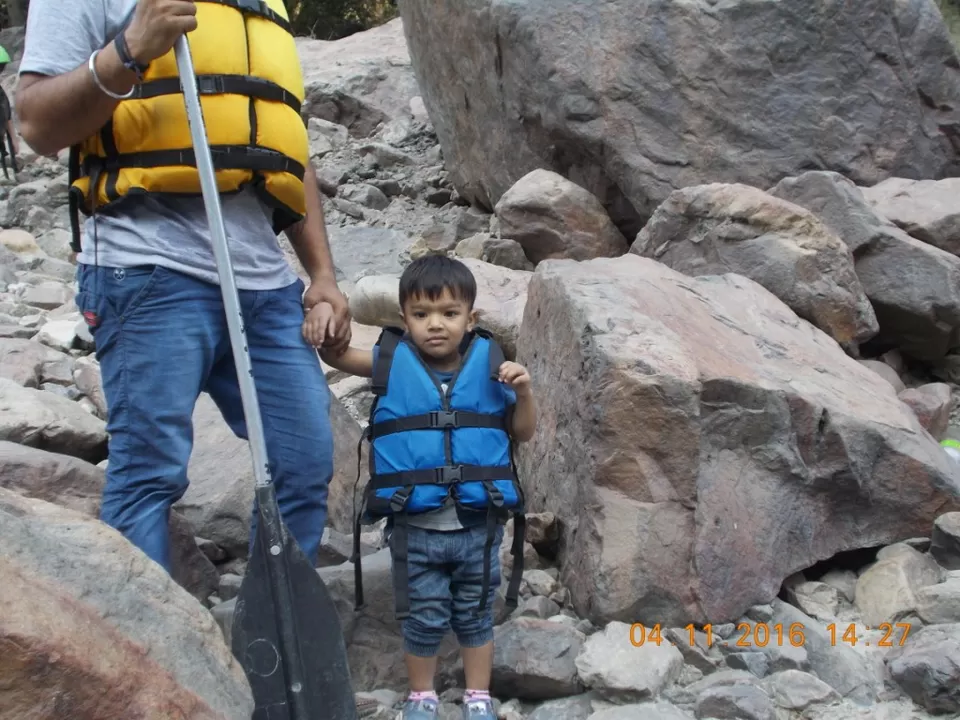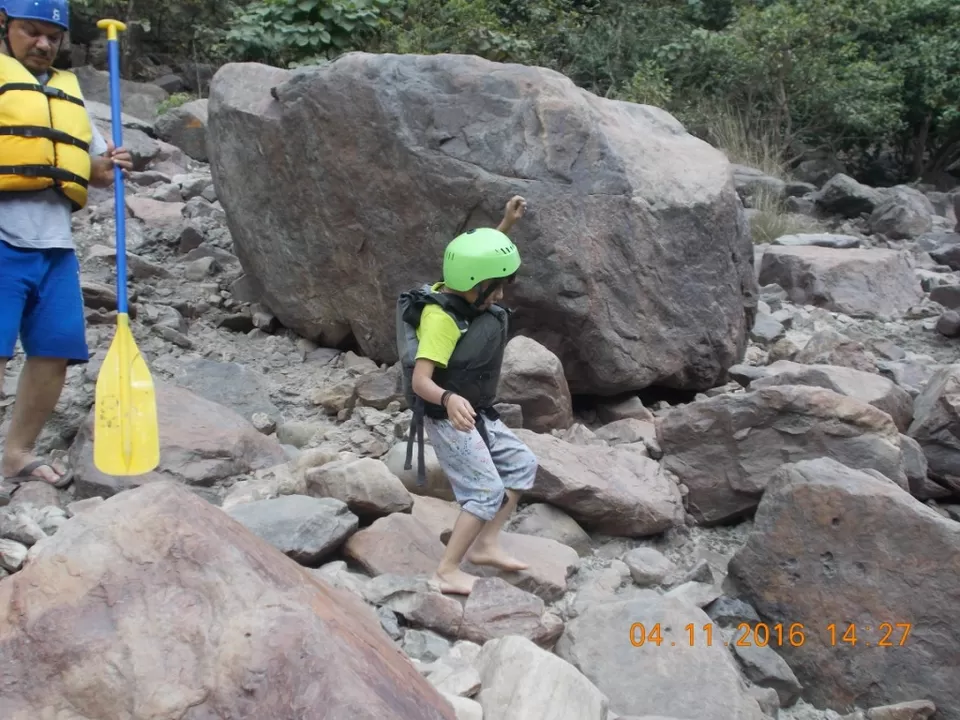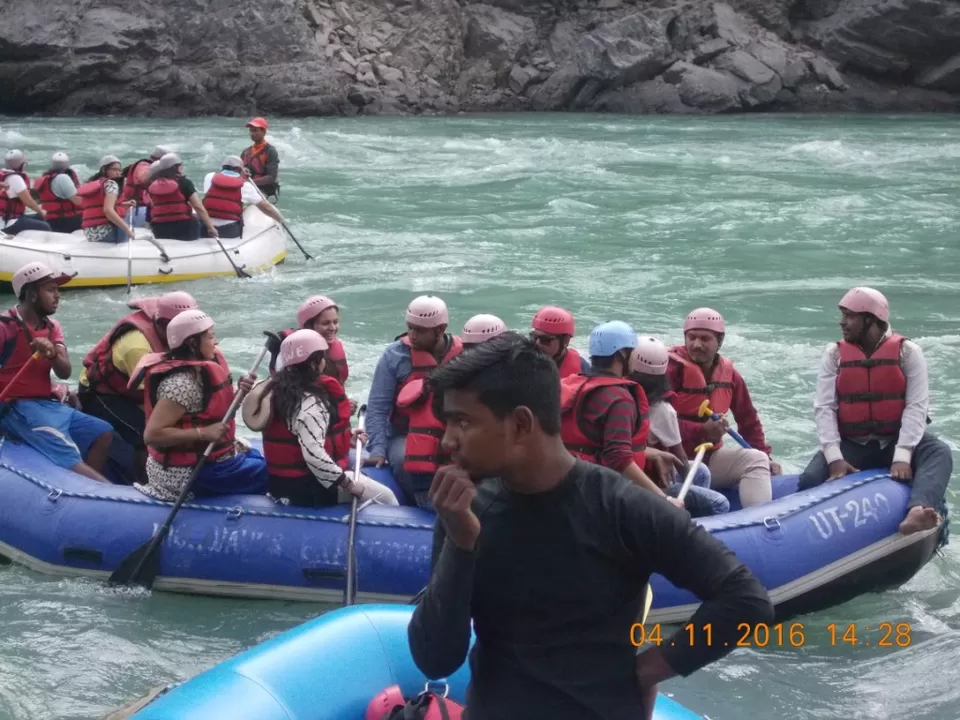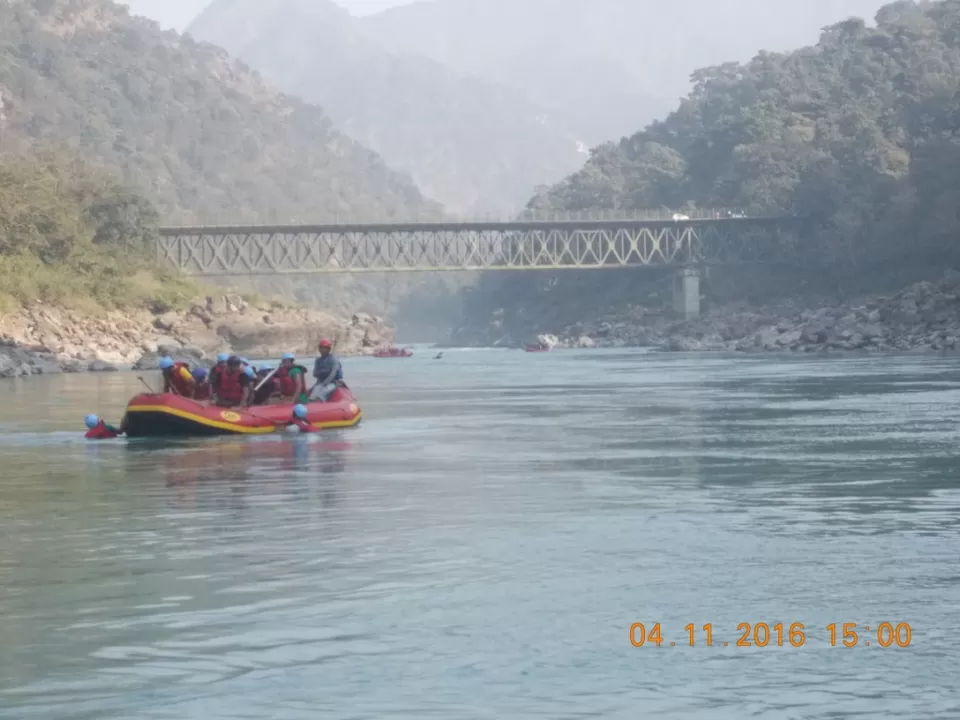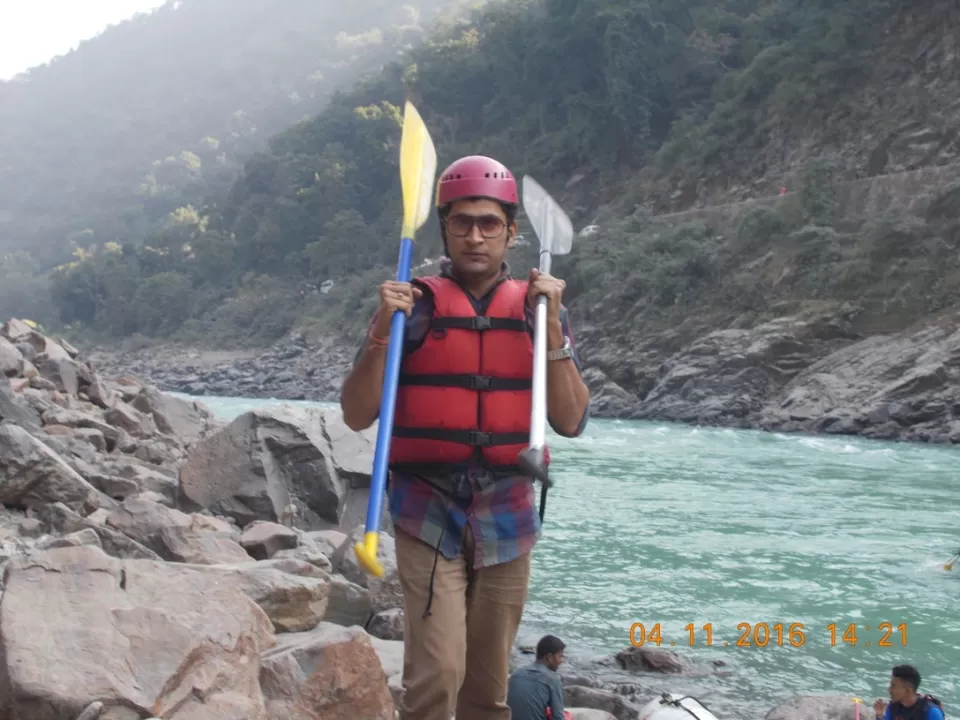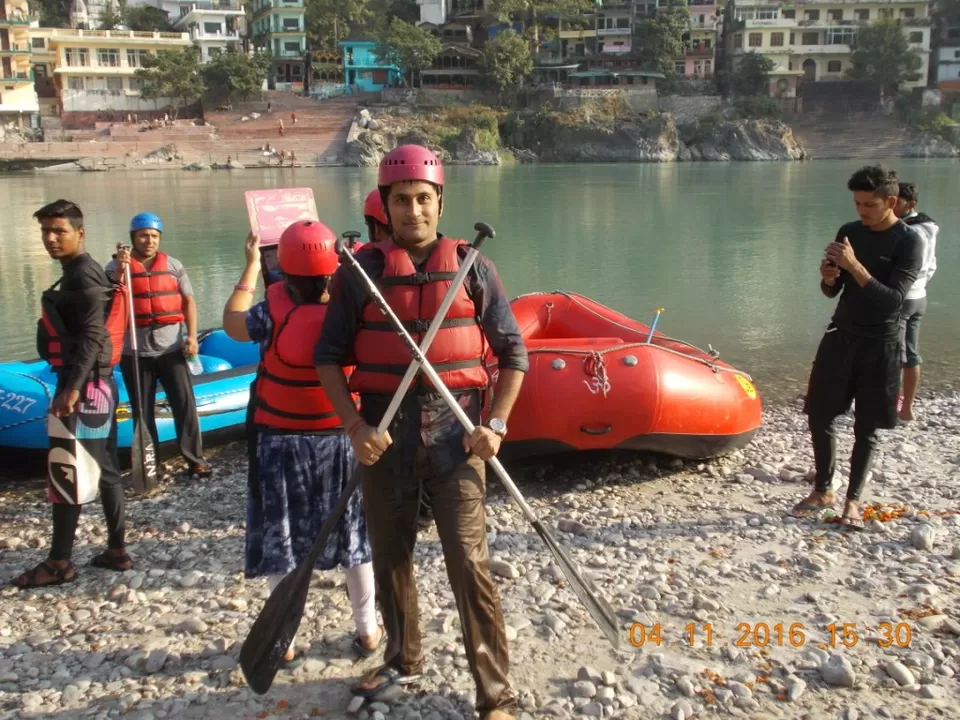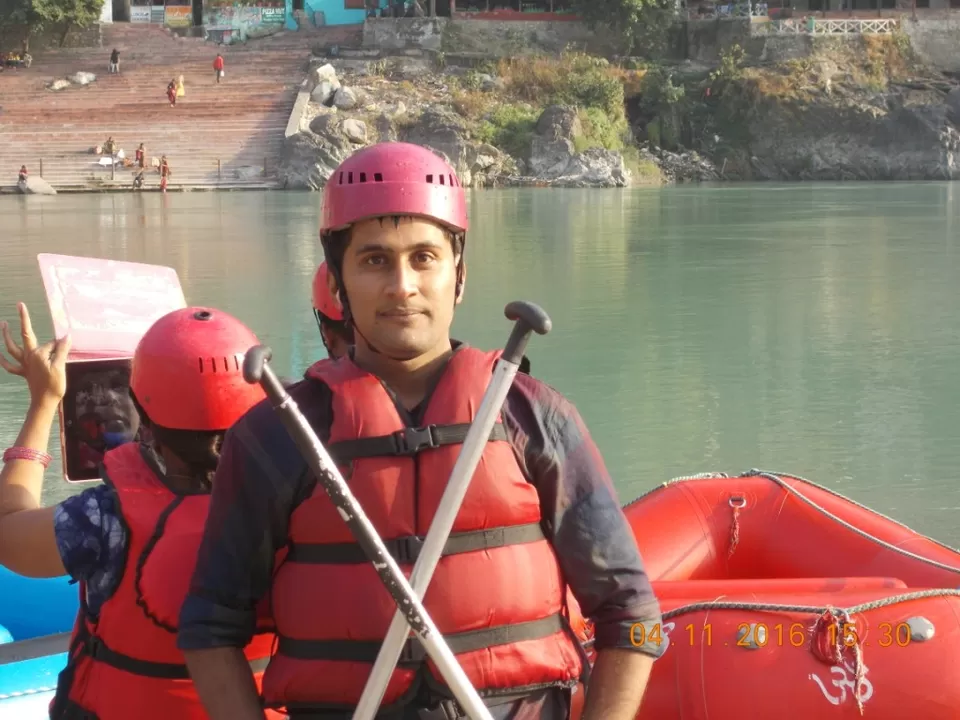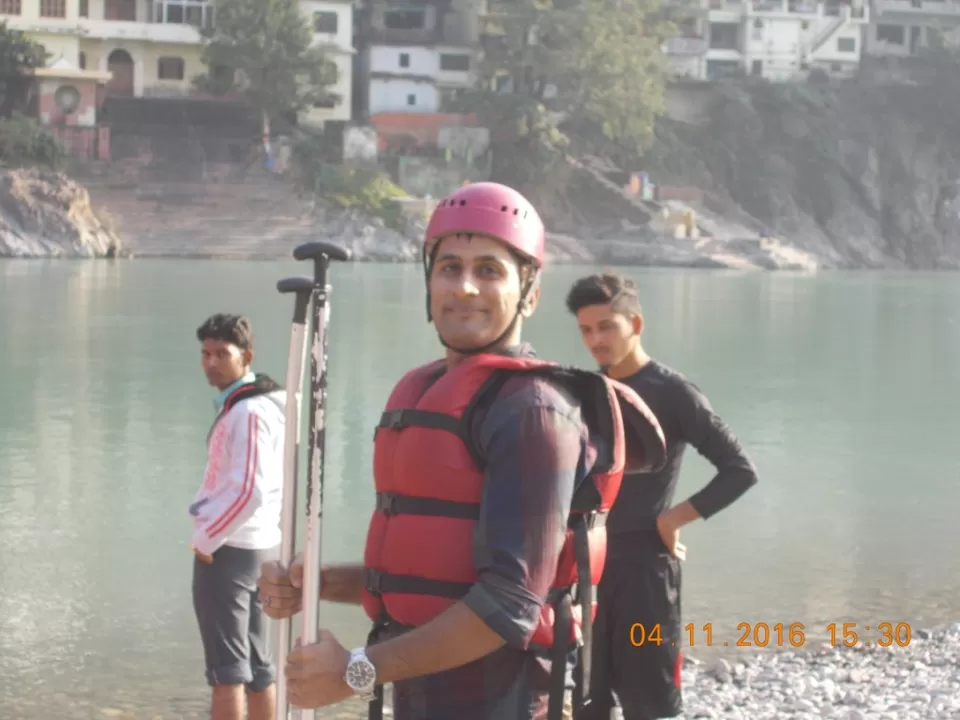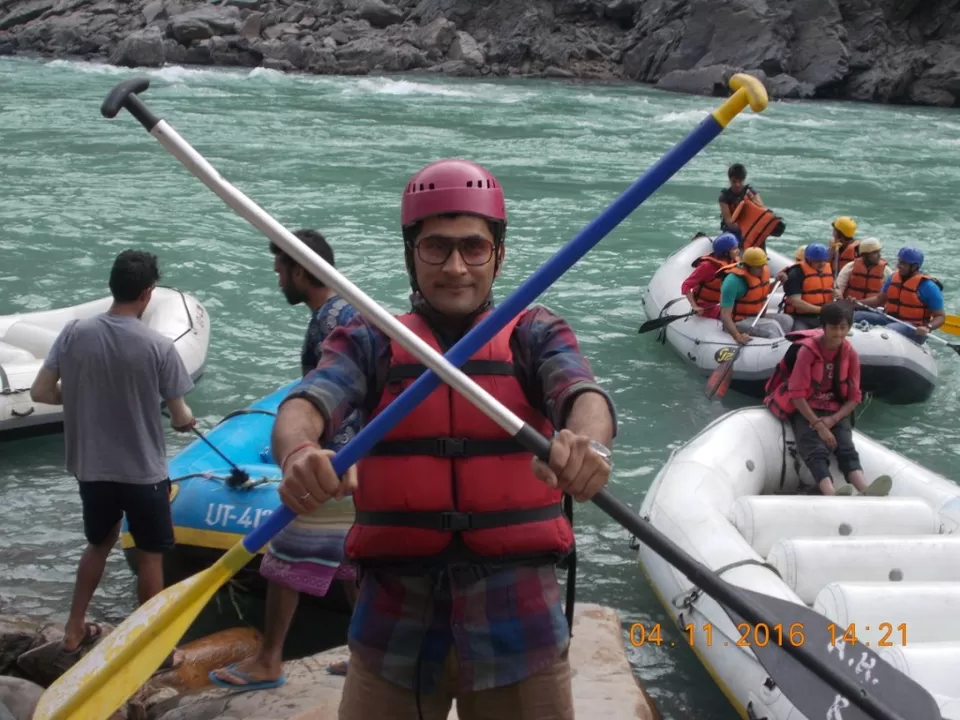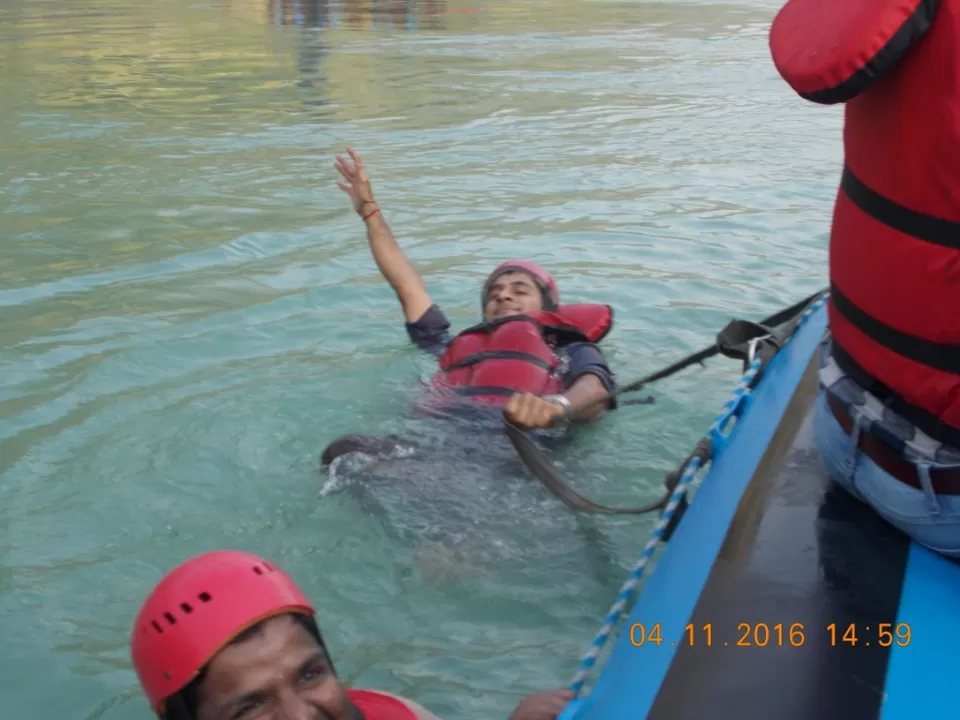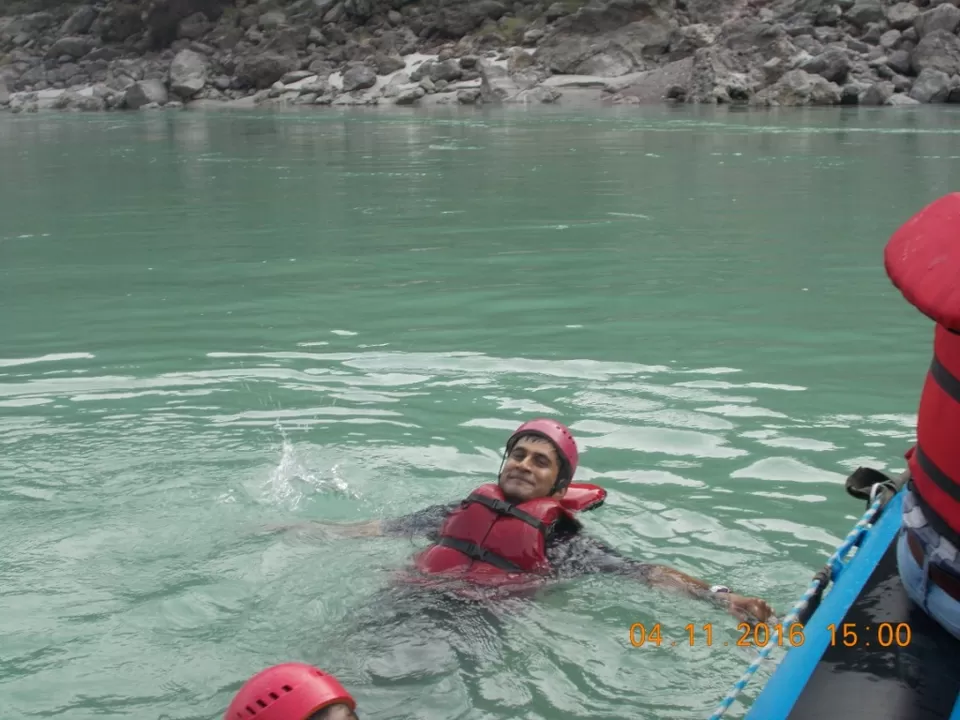 After rafting we headed to our hotel to change the wet clothes and then for having some food, as we both were starving. Rishikesh is the place where foreigner tourist are more than Indians, so one can get every thing that make your trip easy. Its almost evening, after having food we headed towards the Temples and Ashrams. These are the places where one can spend hours by doing nothing. We were sitting on some ghats near by Laxman jhula and watching the floating water and making some random pictures in the sand of ghats. The best evening I had spent in my life by doing nothing special, no smart phones, no wifi, no facebook only me with nature :)
Its 8:00 PM and we were going back to our hotel by crossing the Laxman jhula and watching so many random people s belonging to different countries and different communities.....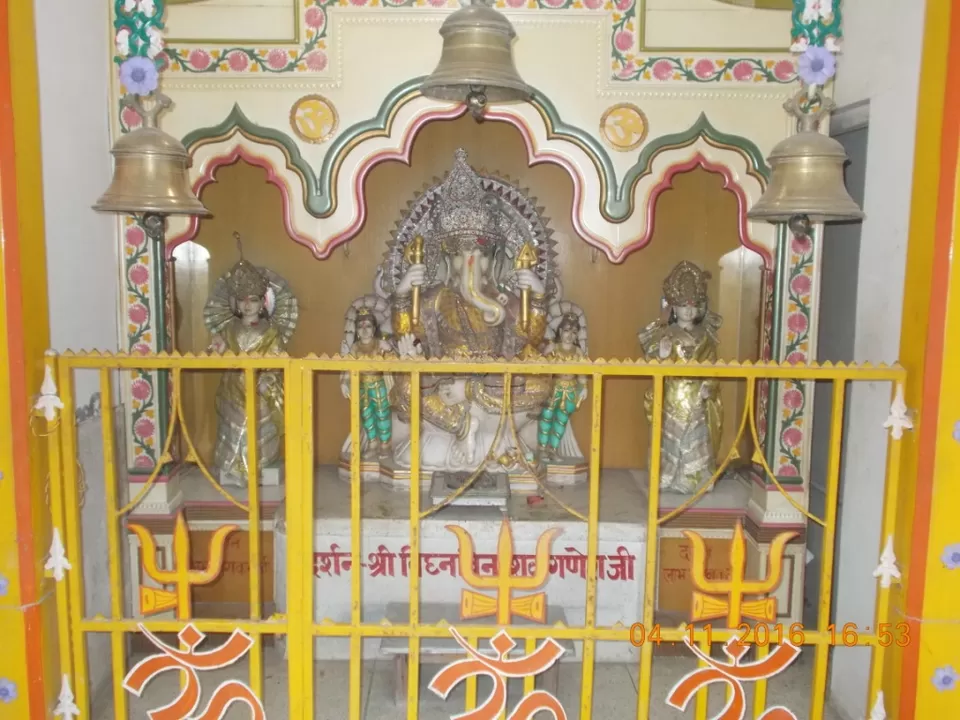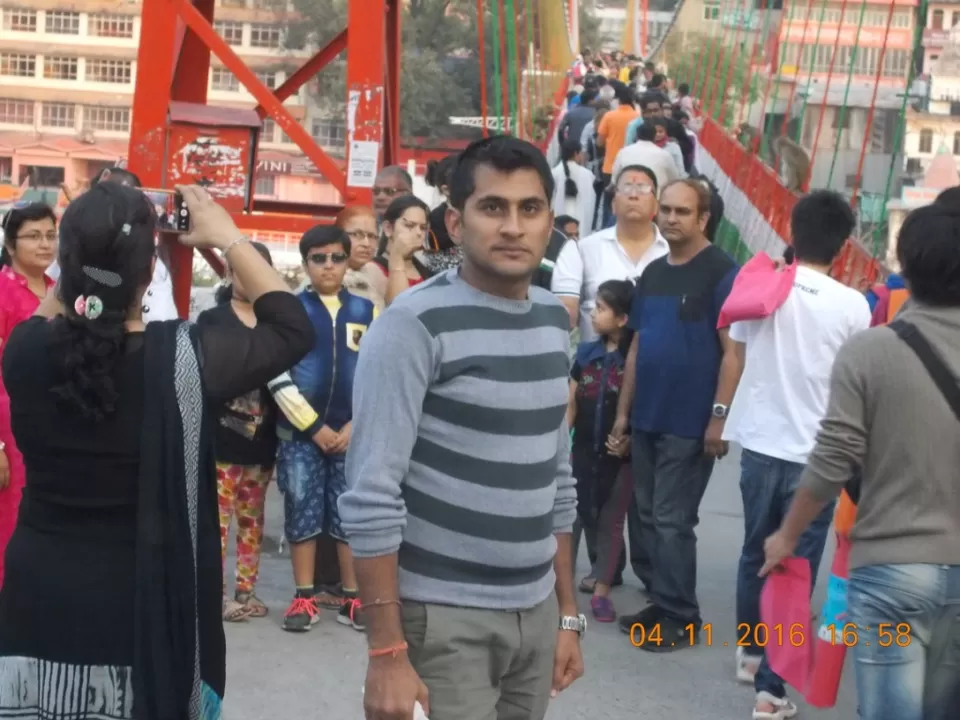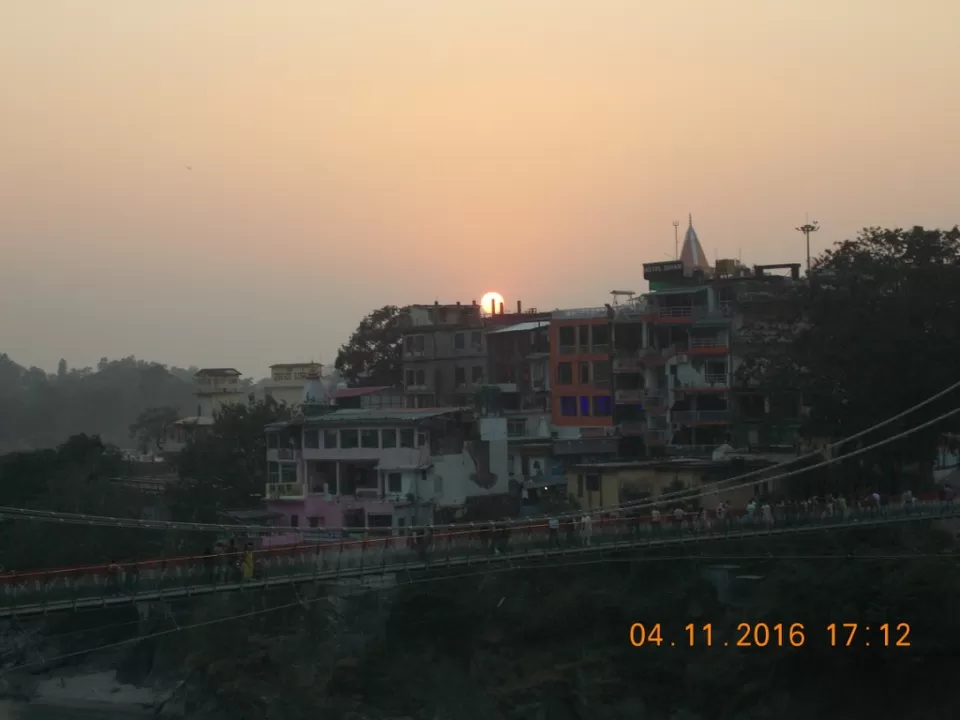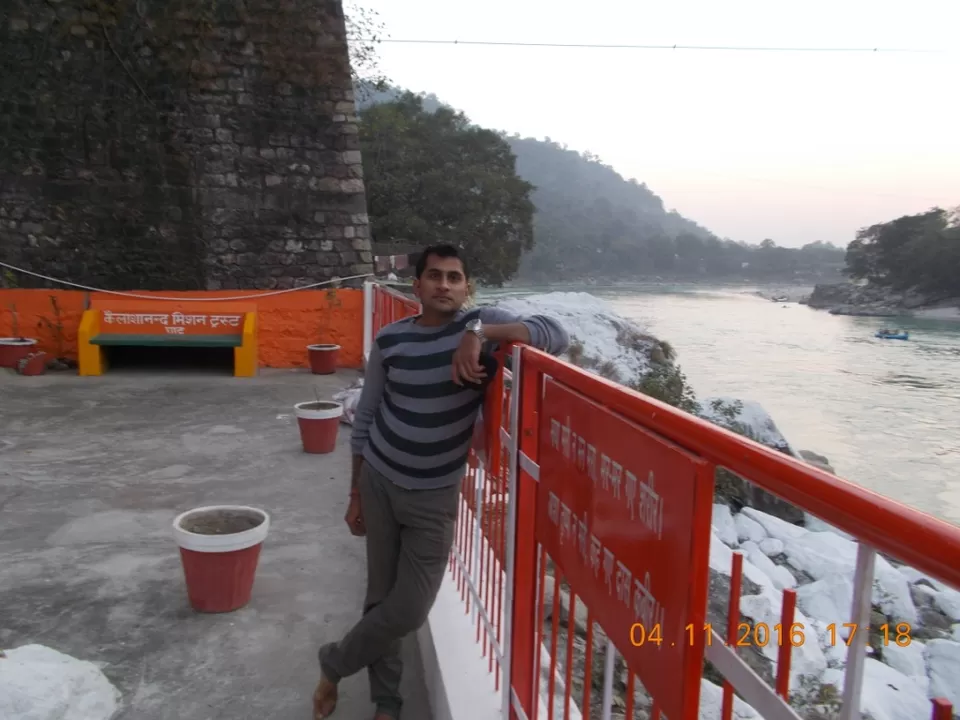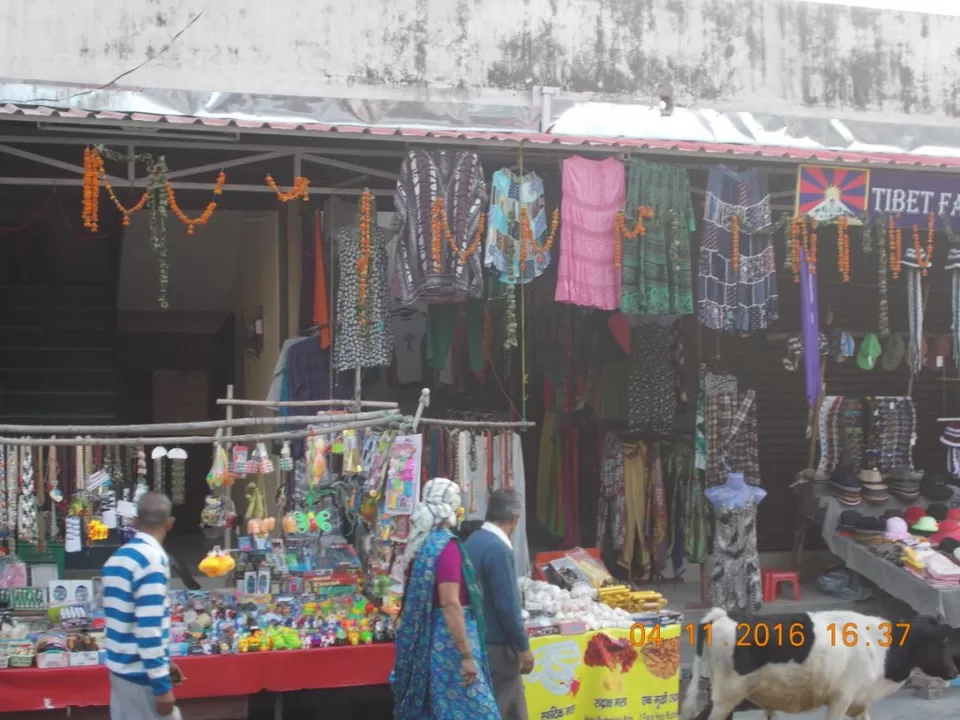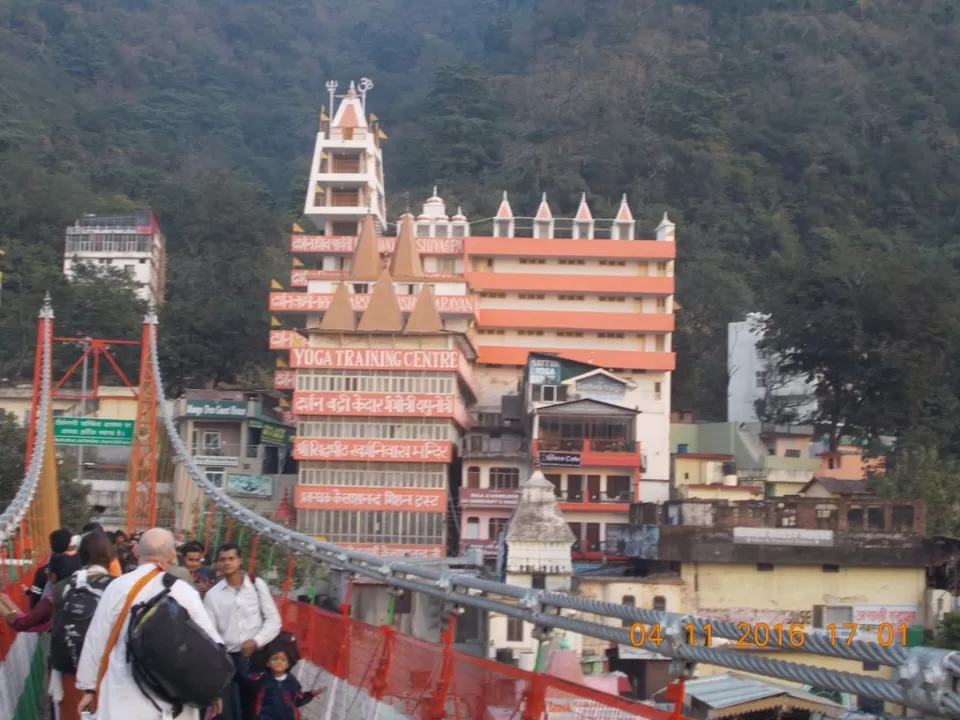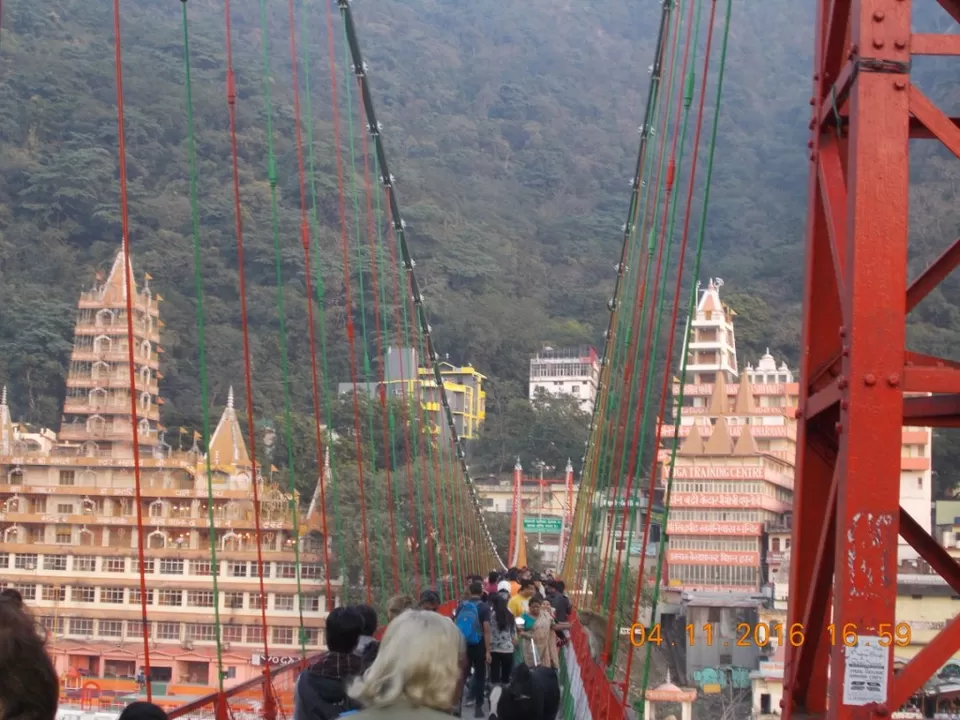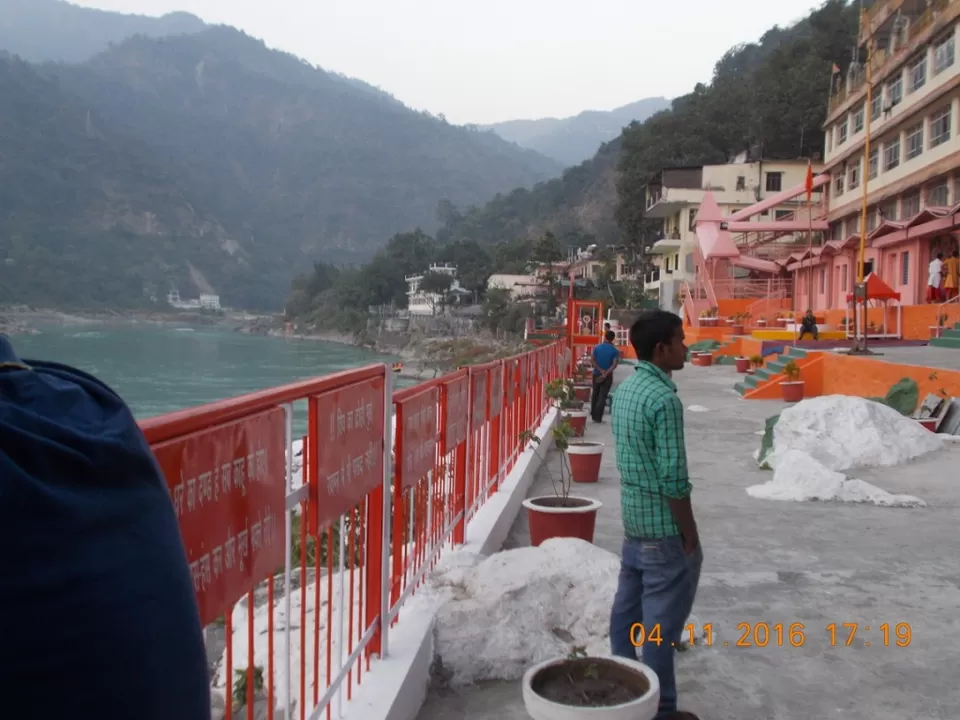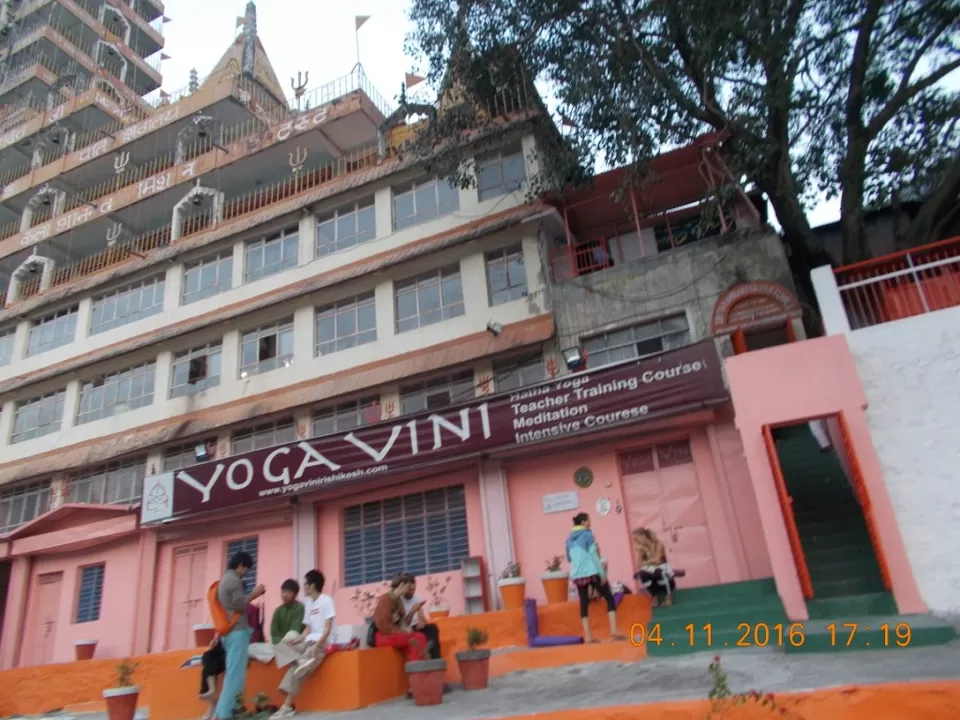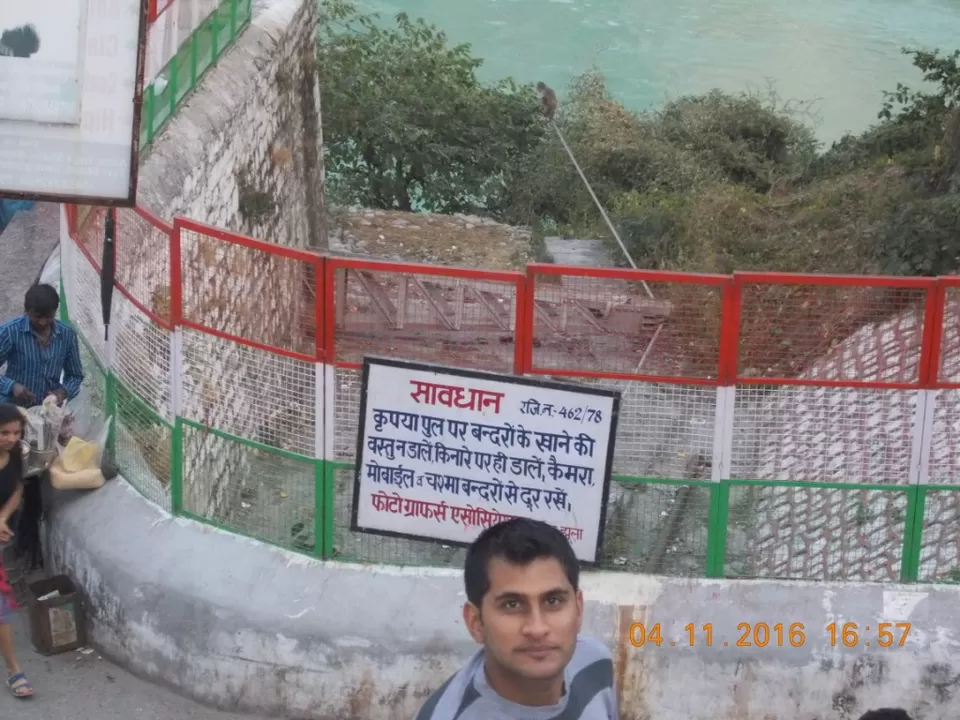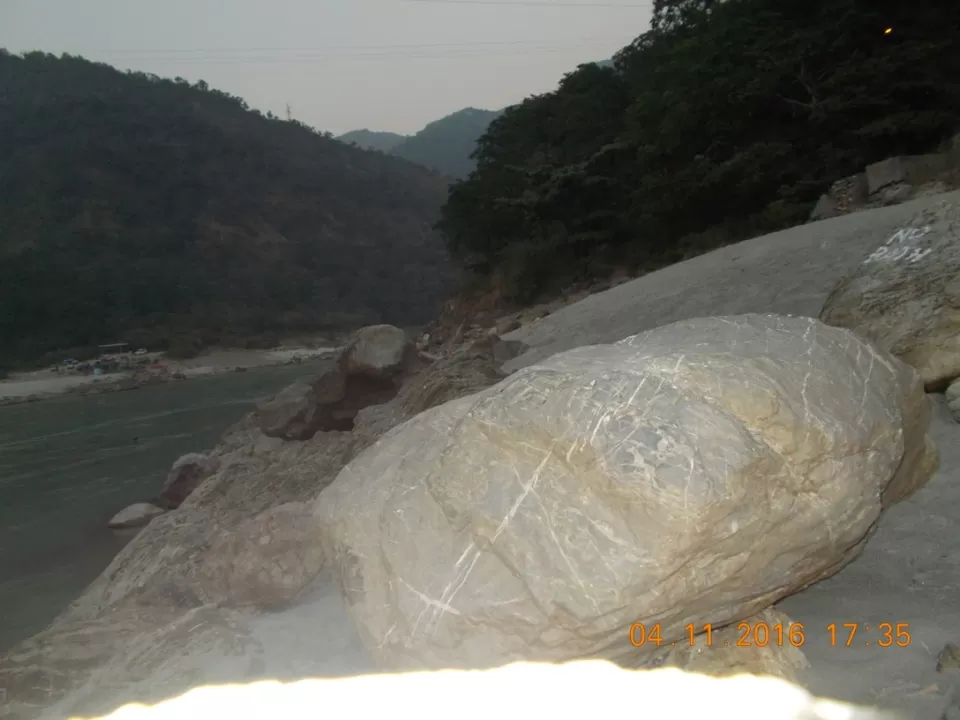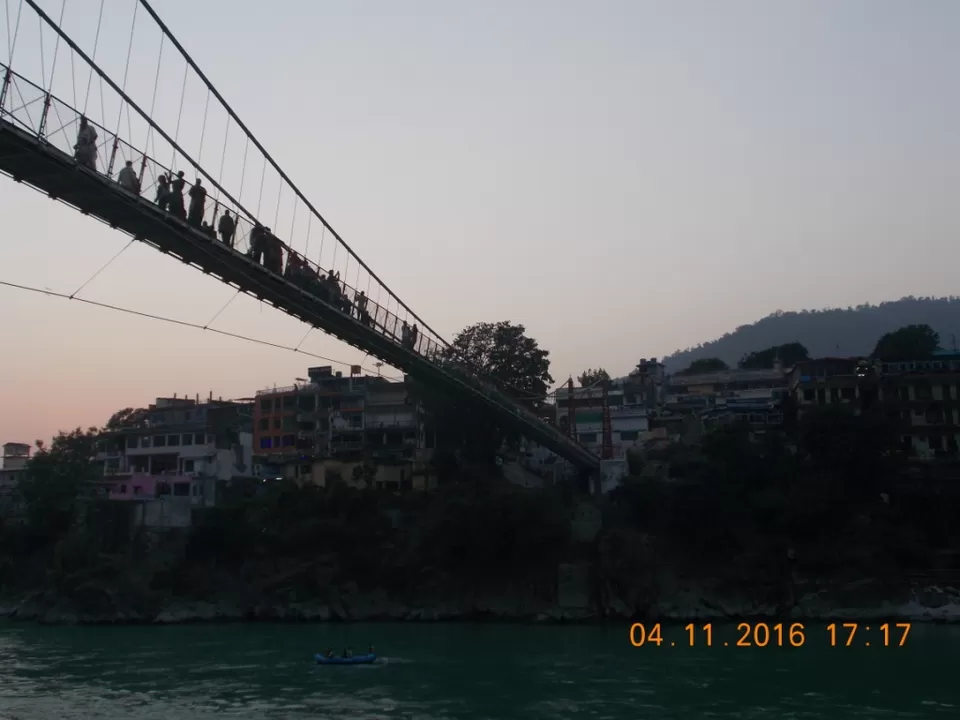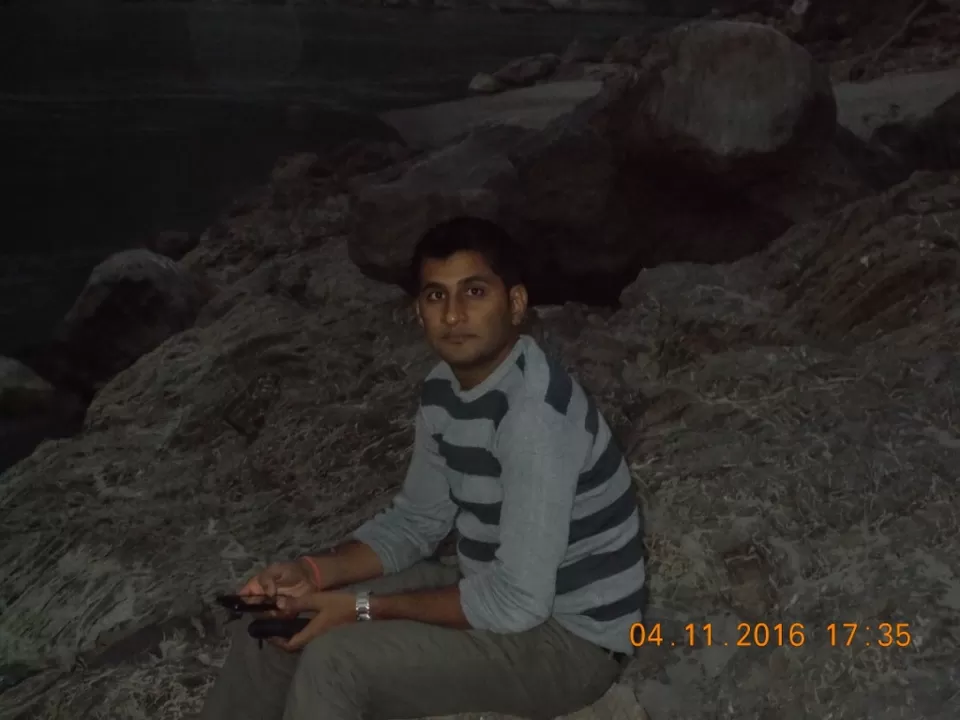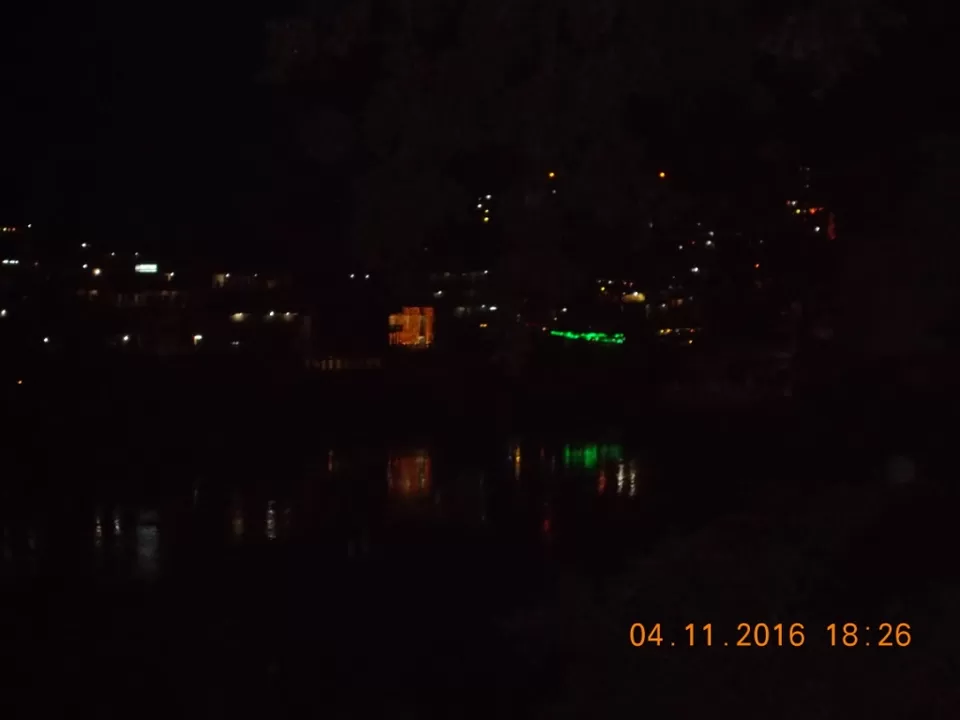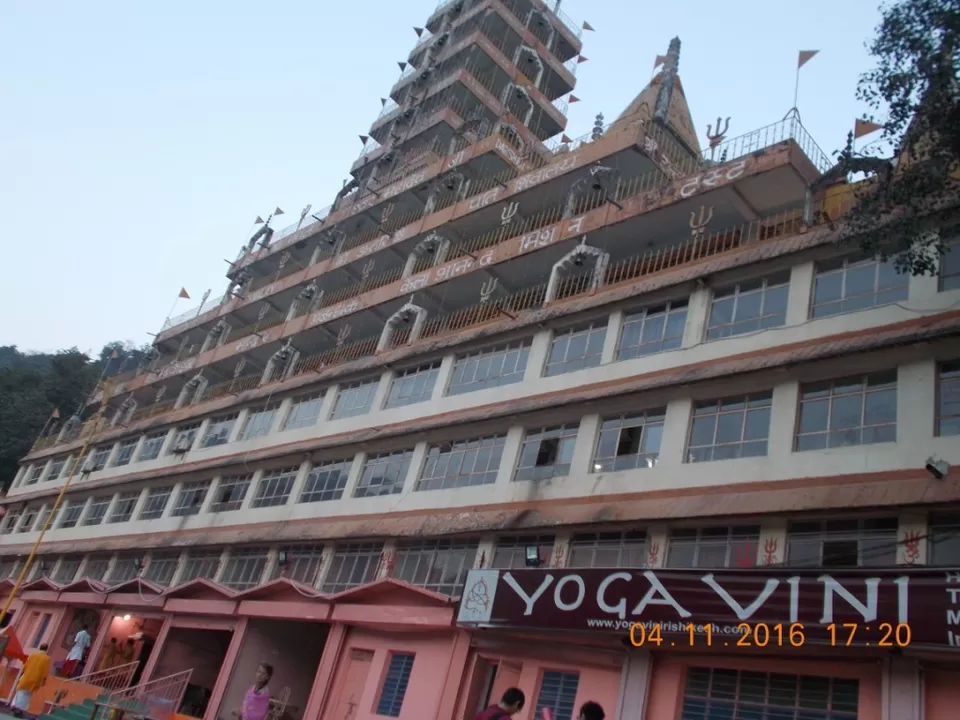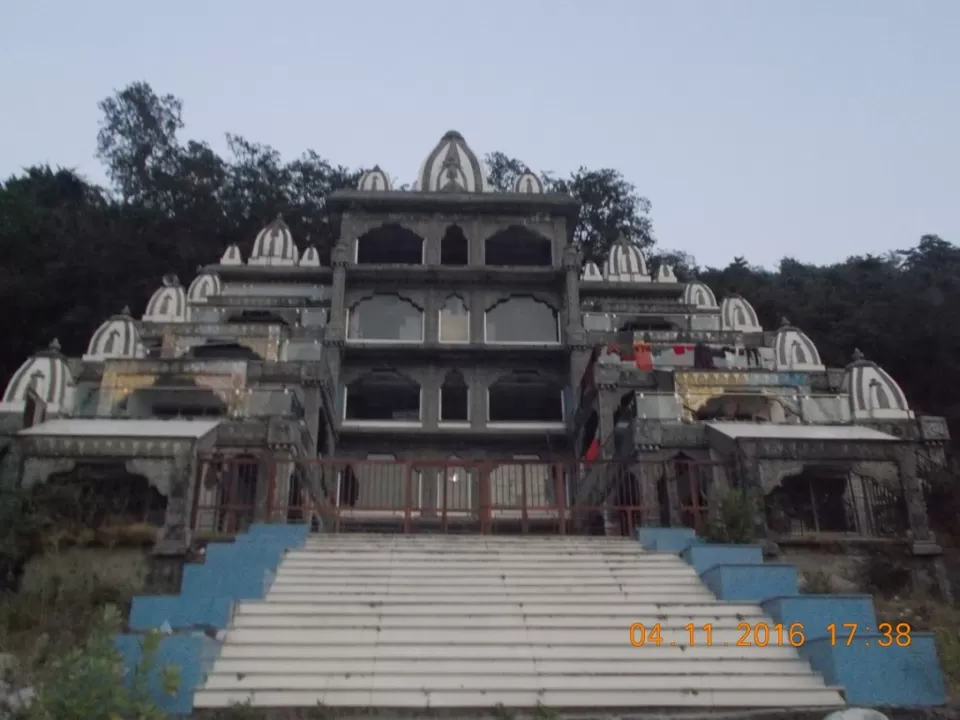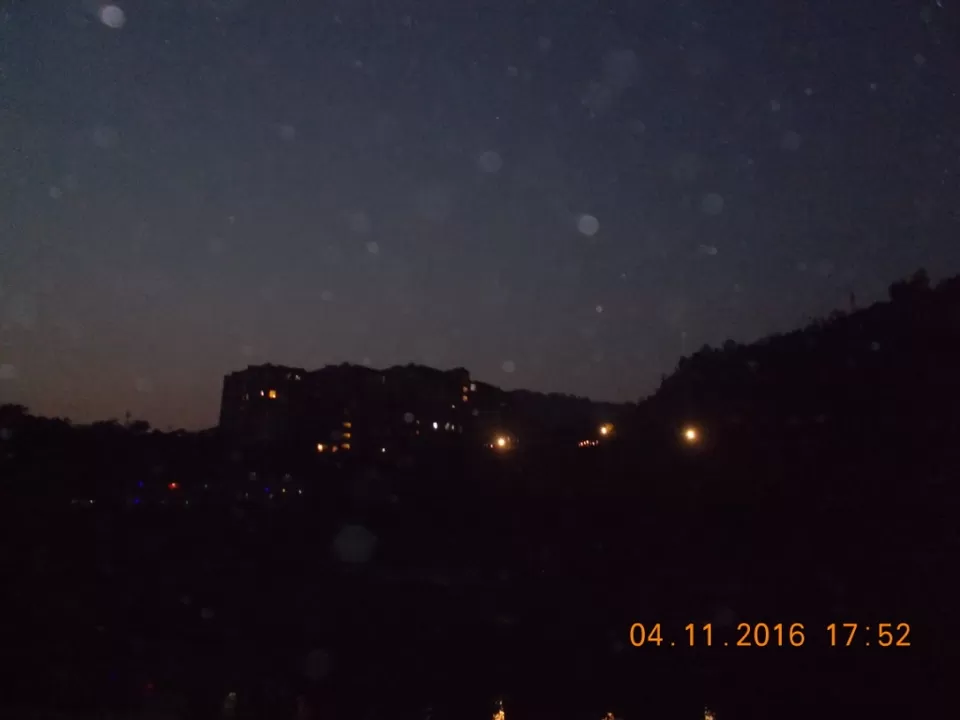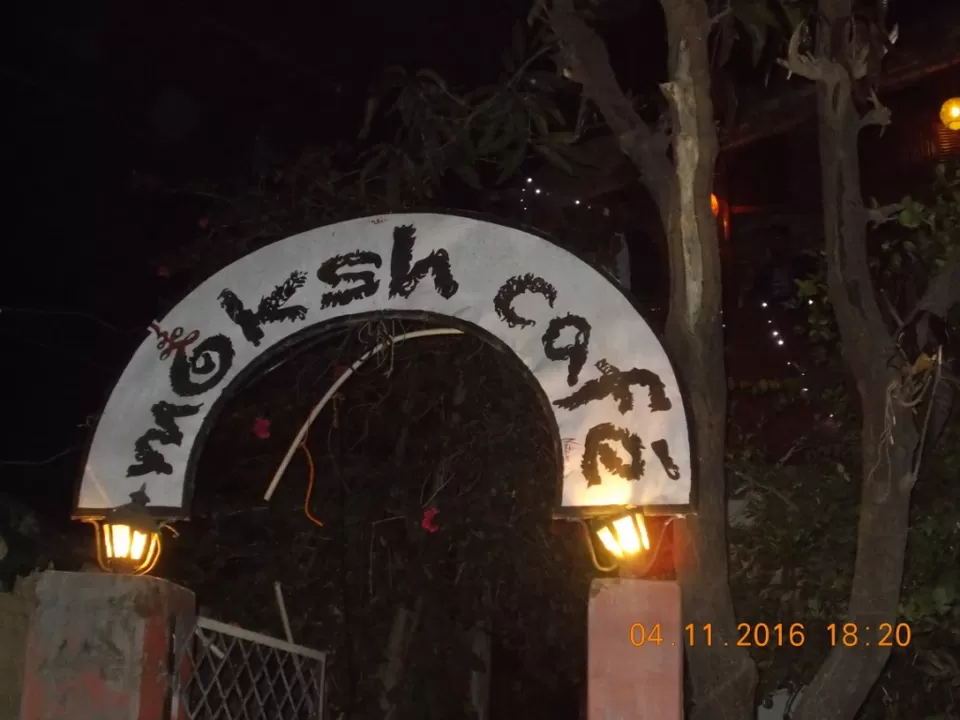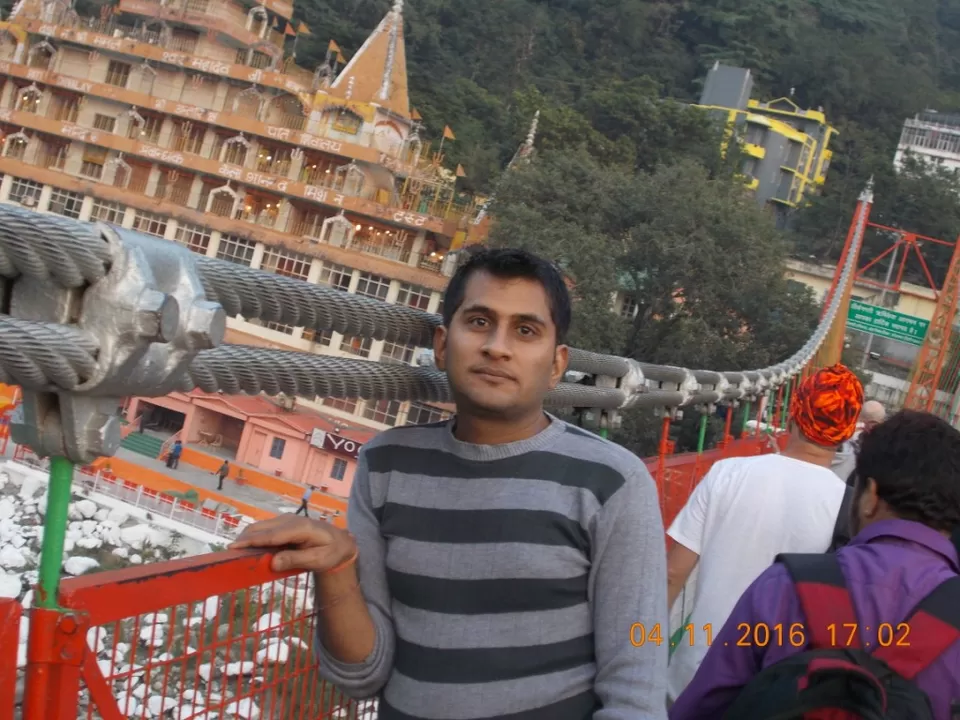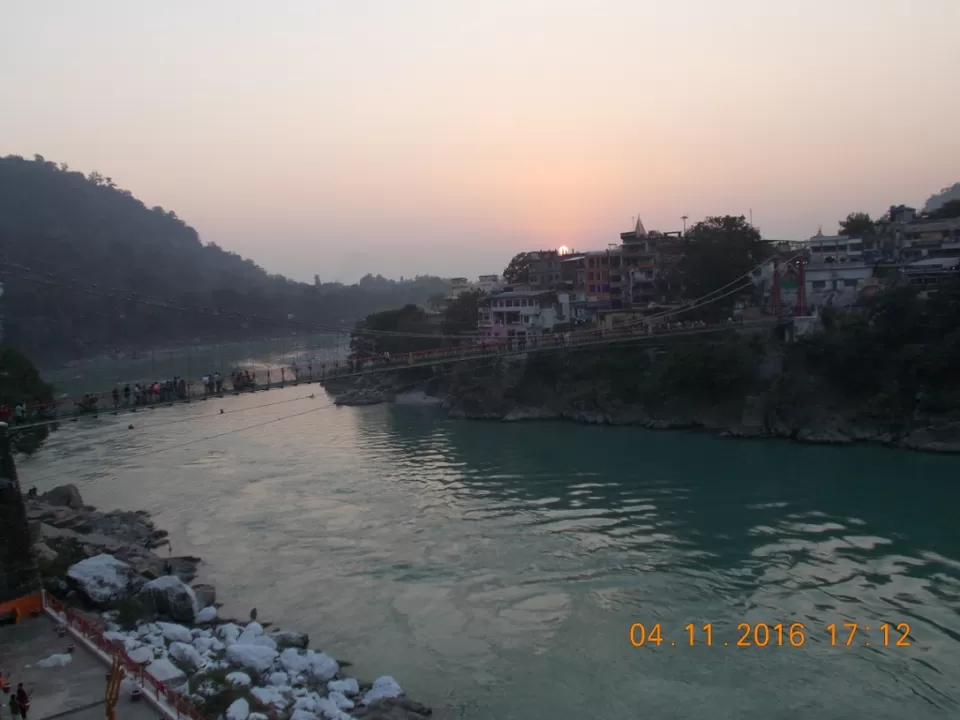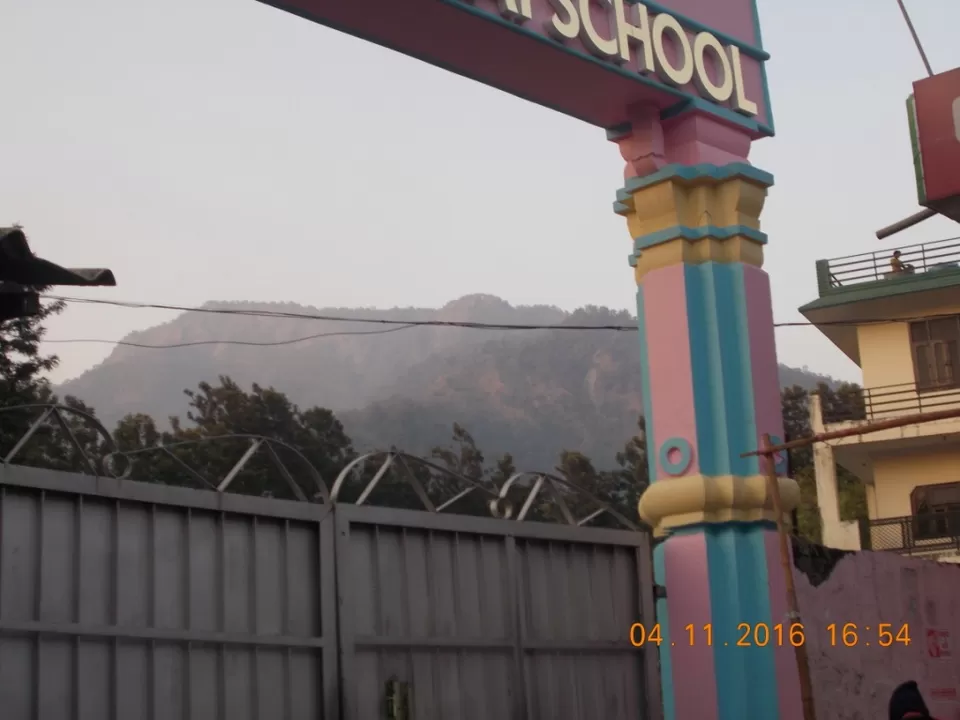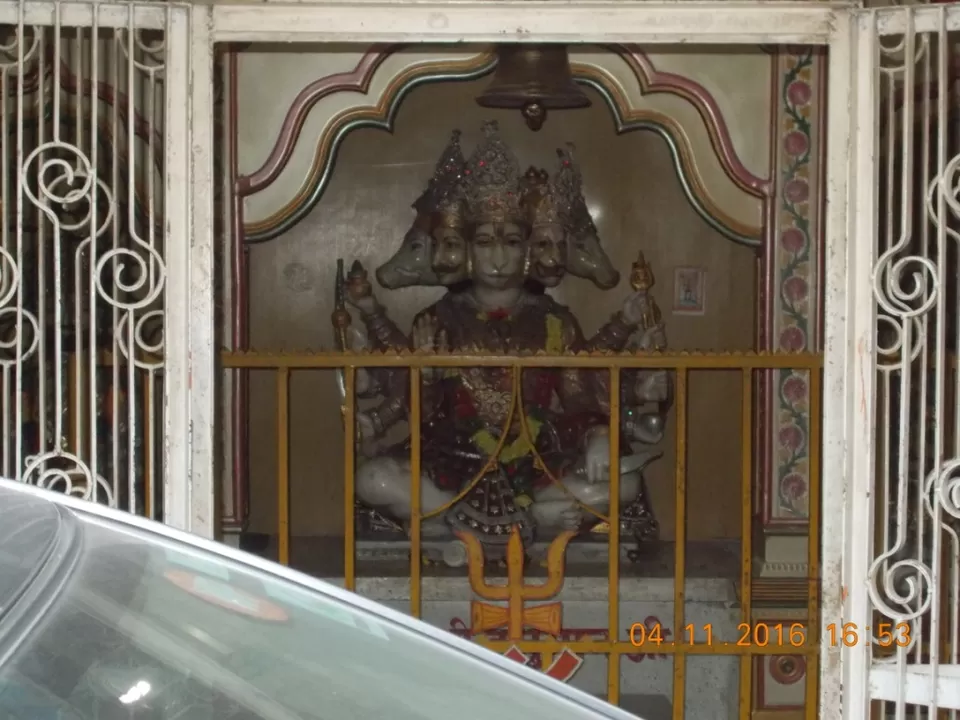 "We are all travelers in the wilderness of this world, and the best we can find in our travels is an honest friend." Robert Louis Stevenson
After having our dinner we were going to have some sleep as we were feeling exhausted (Bike riding of 250+ KM & Rafting & Roaming on ghats in a single day). The next day we have to ride back to Delhi, before doing that I have some more thing in my wish list and the next one is to ride bike on mountains.
On next morning we are all set to move further up to Byasi or Shivpuri. Its 6:40 AM, we felt the cold waves creating shivering in our body. But we are riding further and enjoying the turns of roads. Each turn show us the different picture of nature. I just love them...
During this ride we also went to the Neer Waterfall, a famous point in Rishikesh which is 3-4Km far from Laxman jhula. One can enjoy here after taking the entry pass which cost Rs. 30 each.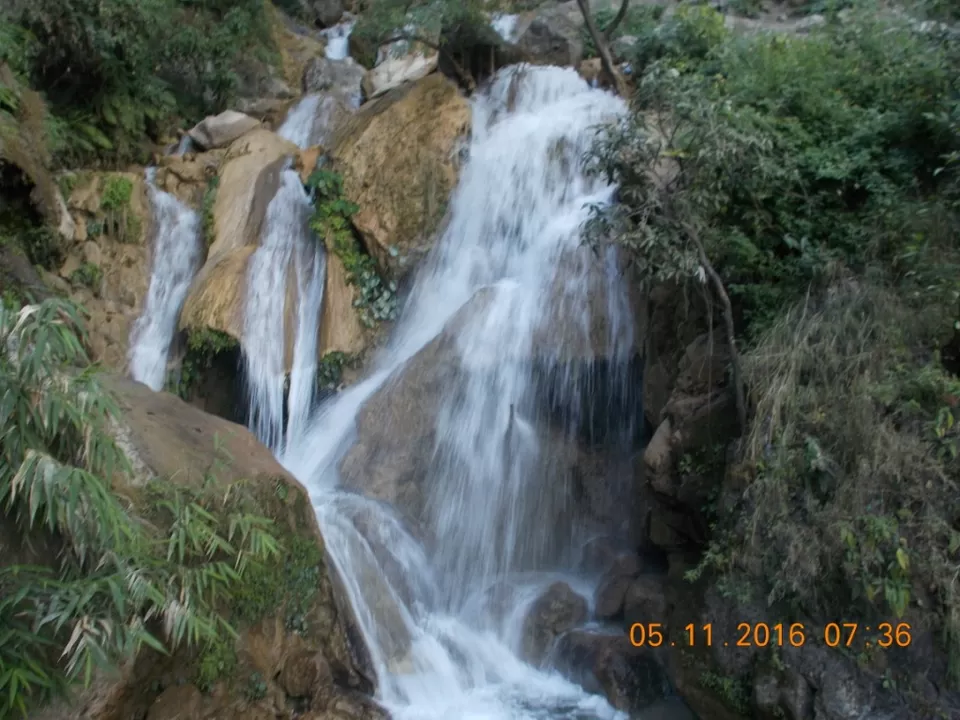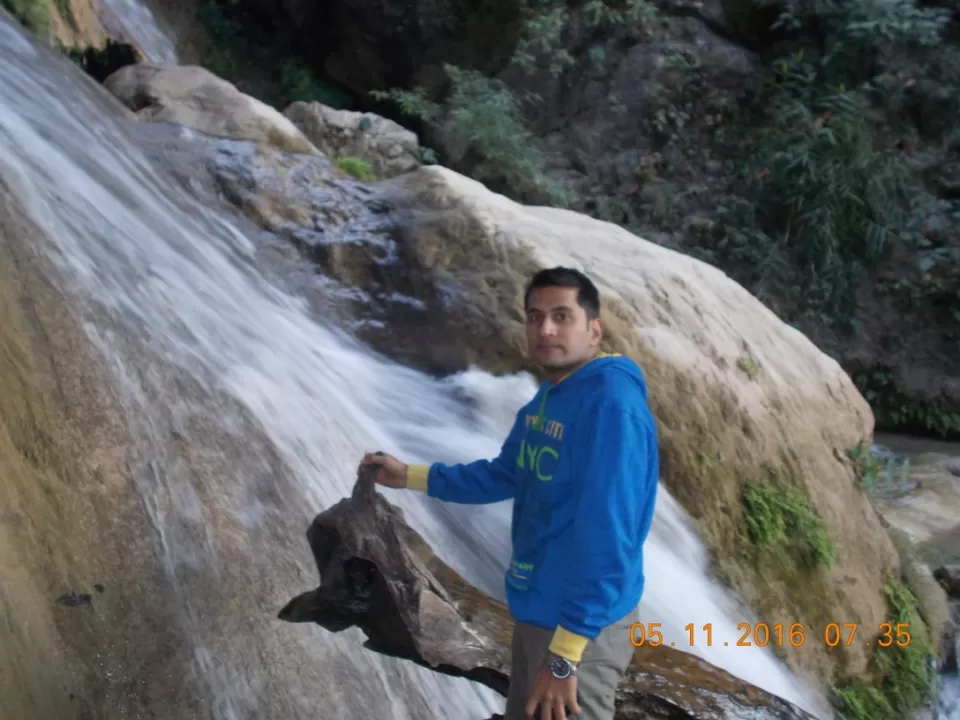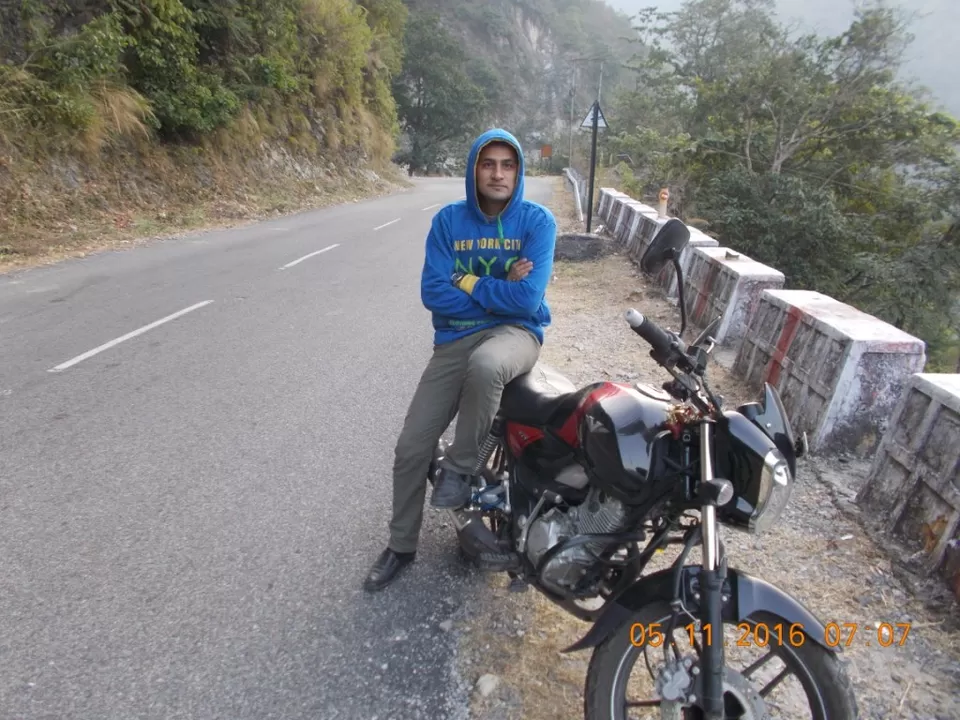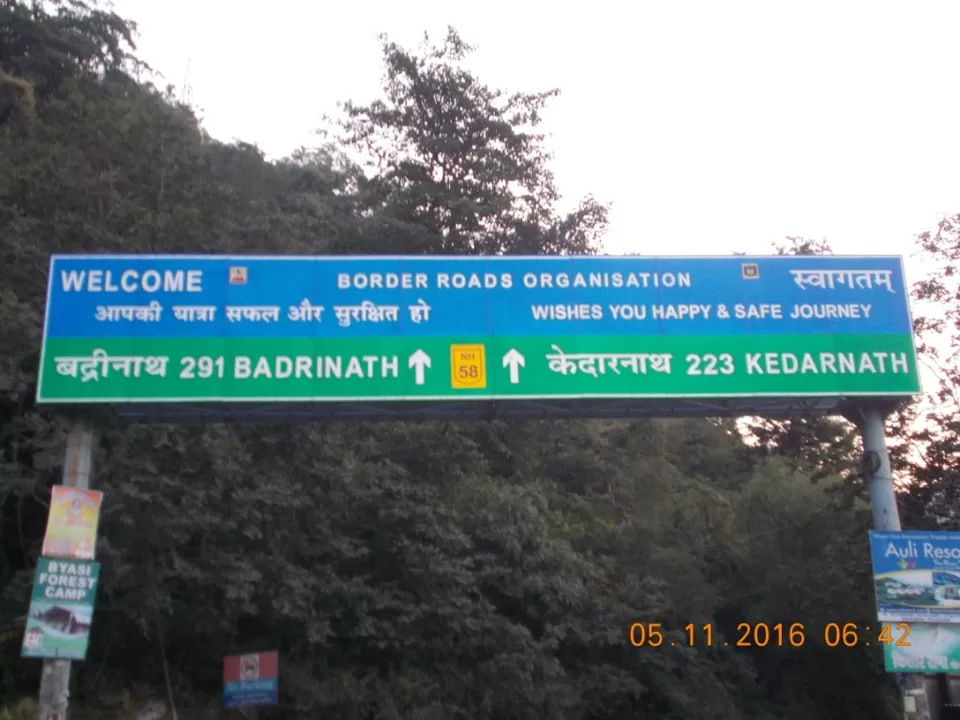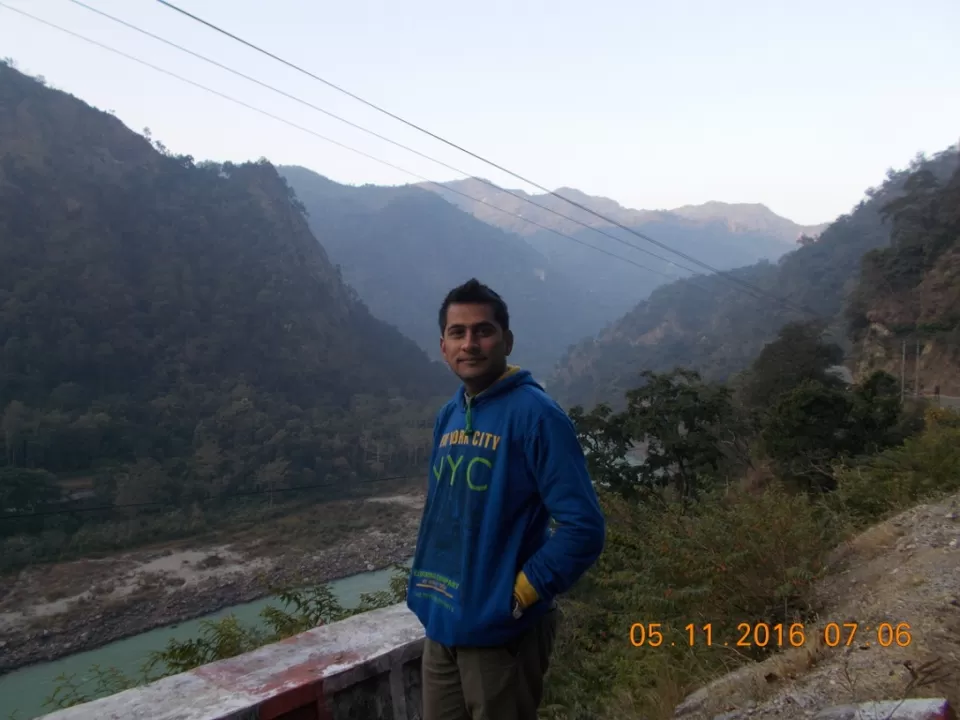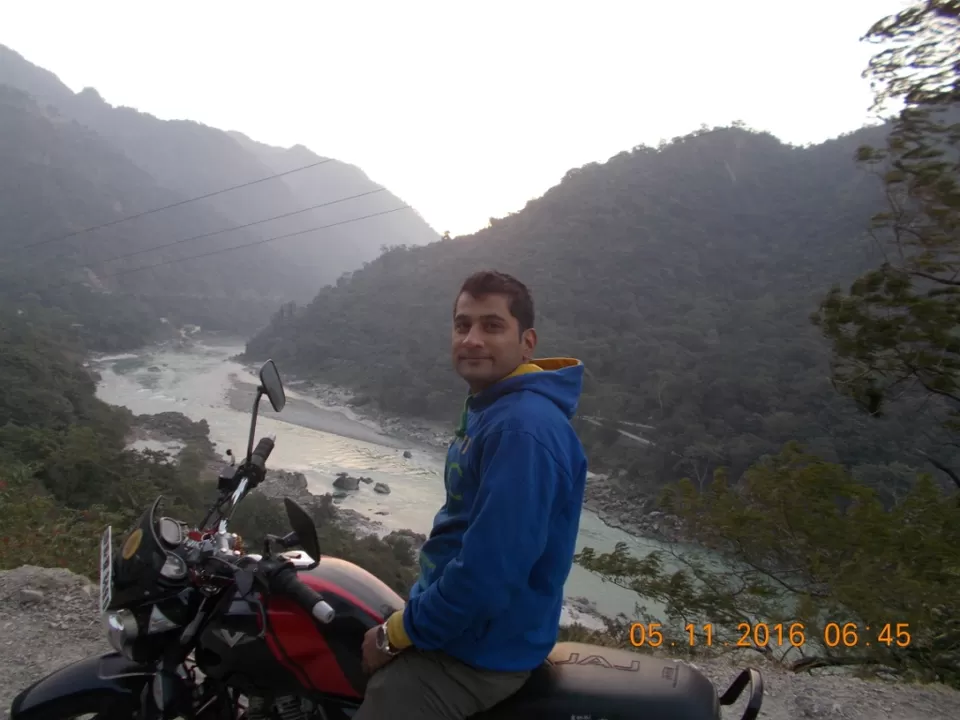 Finally the wish list is almost complete and we were coming back to our hotel to checkout and get our luggage and move back to our city with some never forgettable memories and adventure :)
"A good traveler has no fixed plans, and is not intent on arriving." Lao Tzu
Happy traveling
Fir milege kahi kisi roj ghumte firte :)