So the first cite on my list was paltan Bazaar. You cannot escape Dehradun without visiting Paltan bazaar...At the heart of city it starts from clock tower and ends at railway station.At about 1.5 kms stretch, it goes through variety of shades.
1. chaats and Bakery: As you enter the market, you have Quality bakery and a few others for some best confectionery items. Try Ice cream, buns and hotdogs for sure.
In case you are more on Indian chaat, just opposite is Chaat gali with gol gappe, Tikki , dahi chaat etc...
As you go ahead, you have mostly clothing, a Lord Shiva ji temple and you reach Mission school.
On your left from here, you have some electronics shops and further dry fruits, fruits and vegetables market.
On right, you have famous fish market, followed by traveller's paradise...You get all hiking stuff, from shoes, bags, jackets, to tents and turfs...Moving further straight, you reach kotwali..
Don't miss out bun-tikki at the corner.
Diagonally opposite are sweet shops to pamper your tastebuds with sweetness of gulaab jamun. Roshan sweets is serving same for 100+ years now. This area has some book stores for academic and competition books.
Further down part is called Dhamawala and is full of Jewellery shops, music instruments, utensils and other house hold stuff.
Nos you are at Raja road cross, on your right is Vegetable market ( badi Mandi) with fresh fruits, vegetables, dairy items. Hanuman chowk here has great ancient temple of Lord Hanuman ji, and you get here great quality pulses/ lentils. Also a joint next to temple Chetan pooriwala is known all over for pooris, also sabji n pumpkin veg.
Moving further down, you reach Guru Ram rai ji Darbar on right, please visit and the road full of some small restaurants and good food joints.
At reaching the end of the bazaar, near clock tower, you will find Laxmi restaurant, established in 1944, this place is known for it's authentic south Indian taste.
This is mostly end of the trip to Paltan Bazaar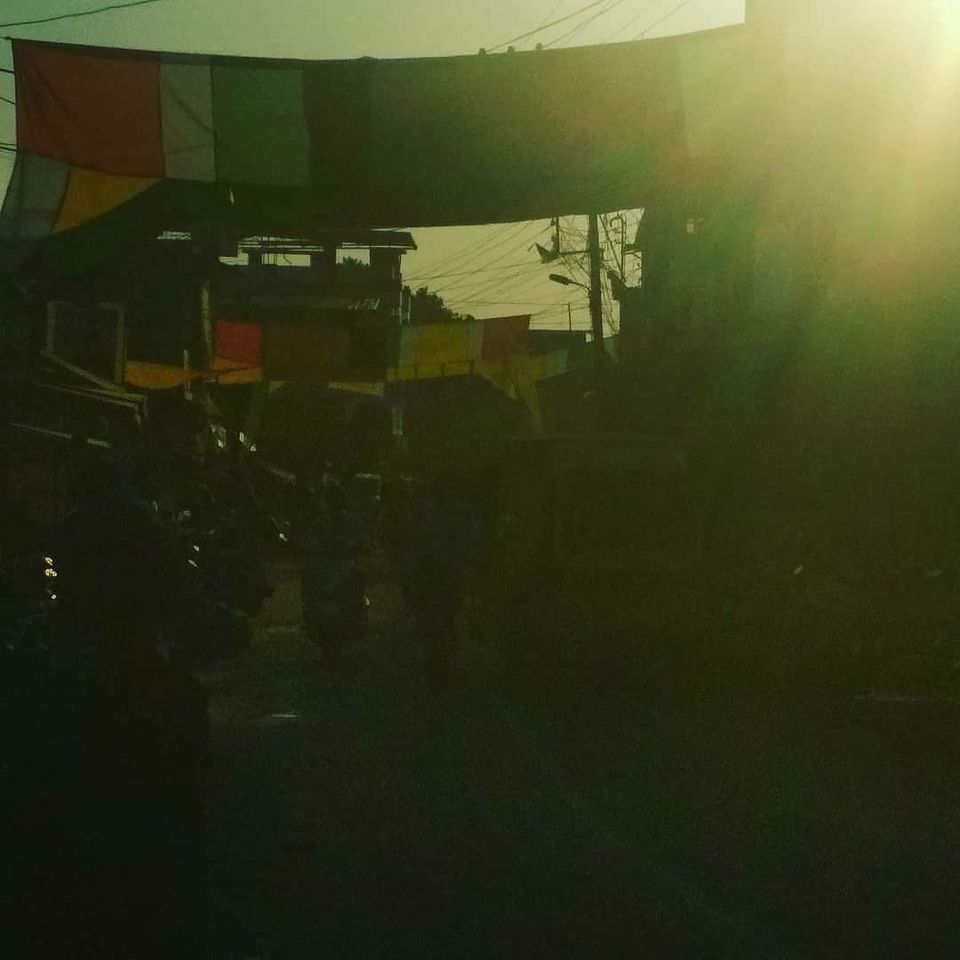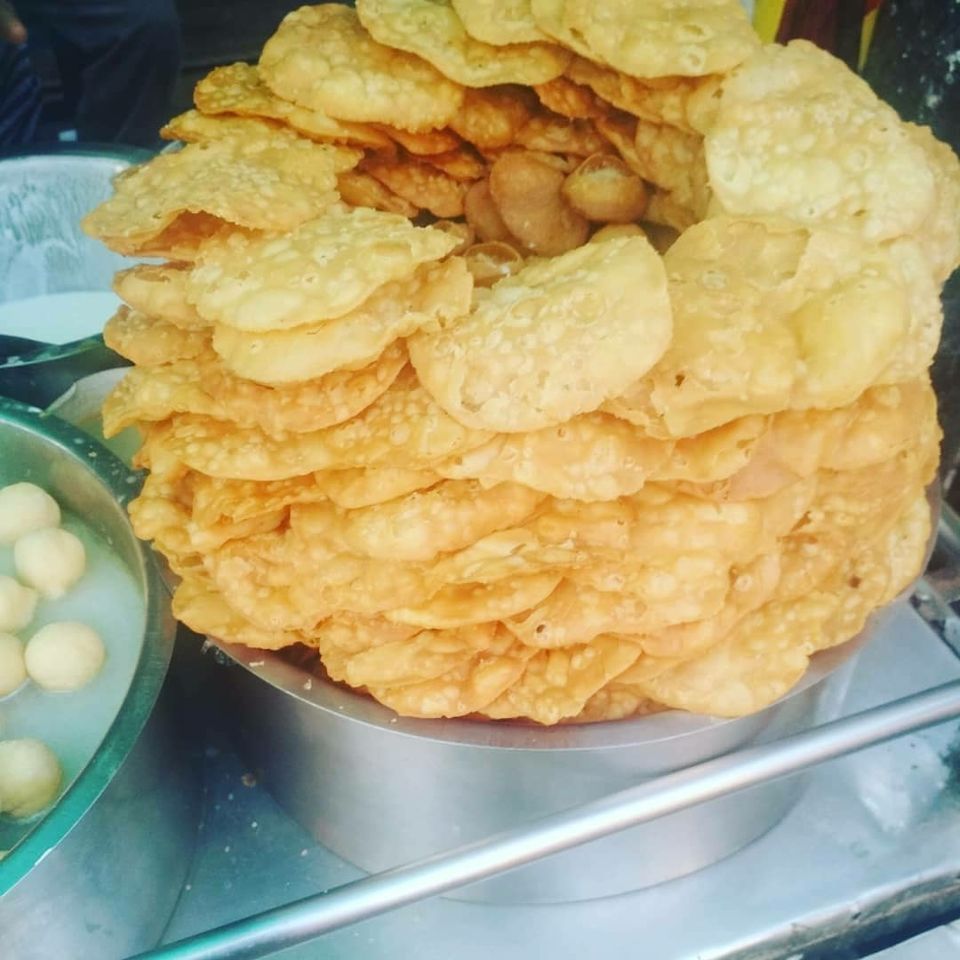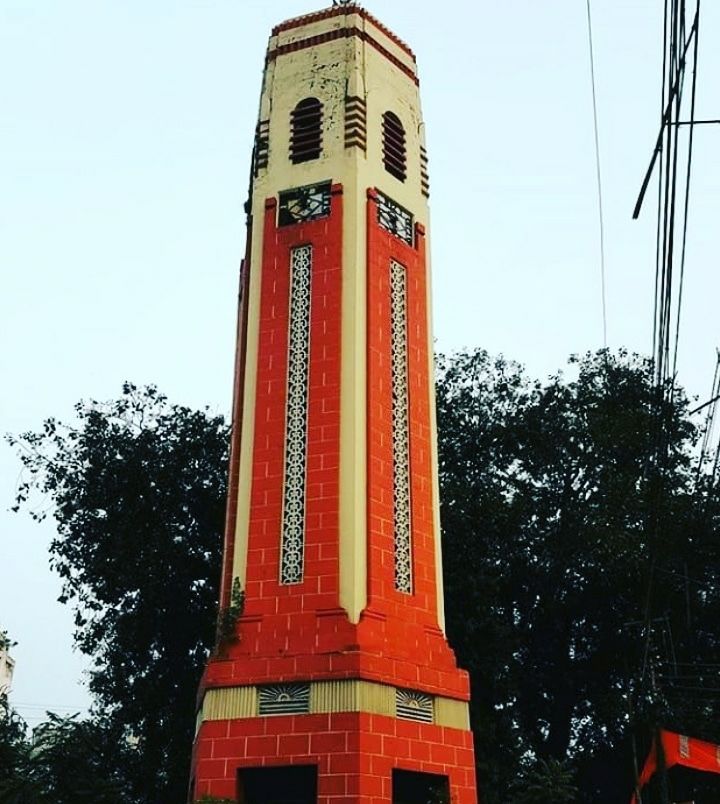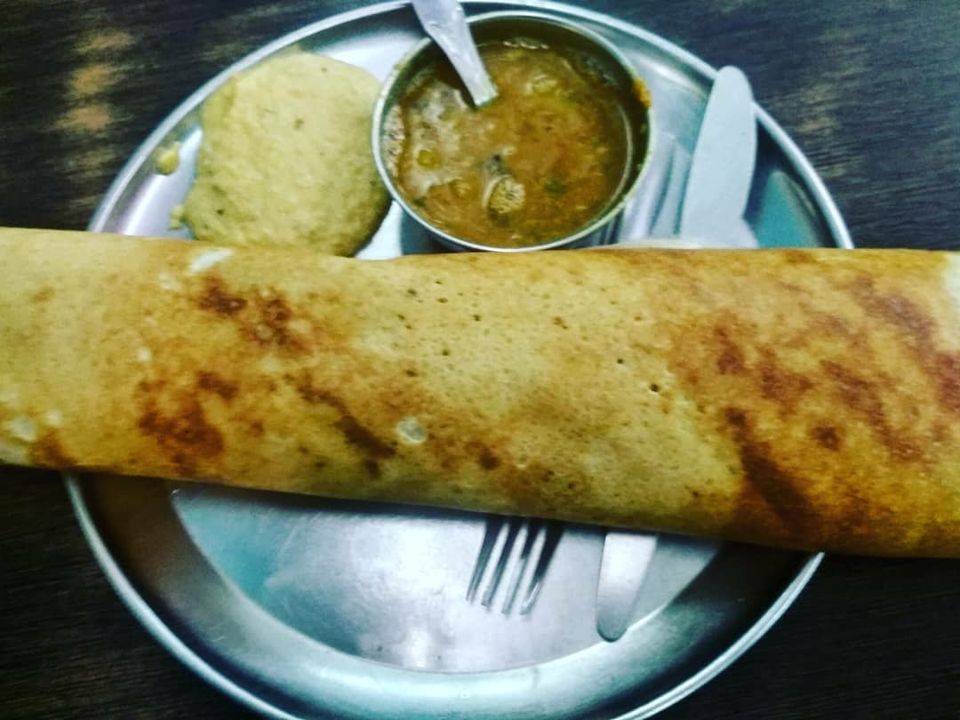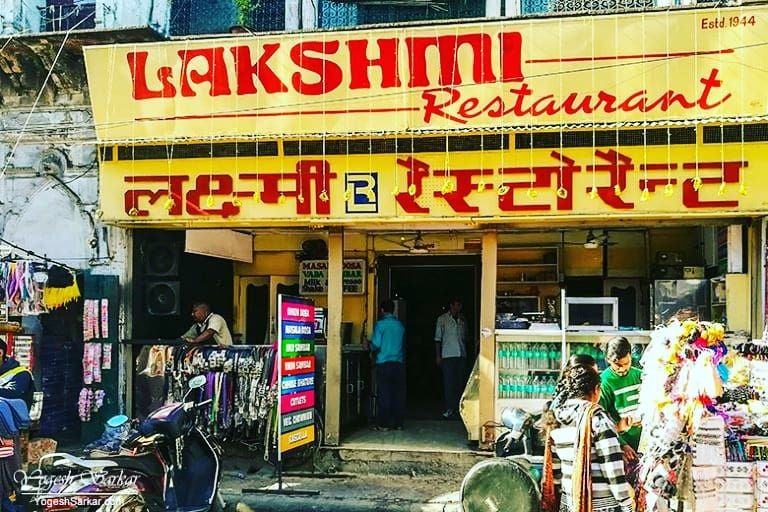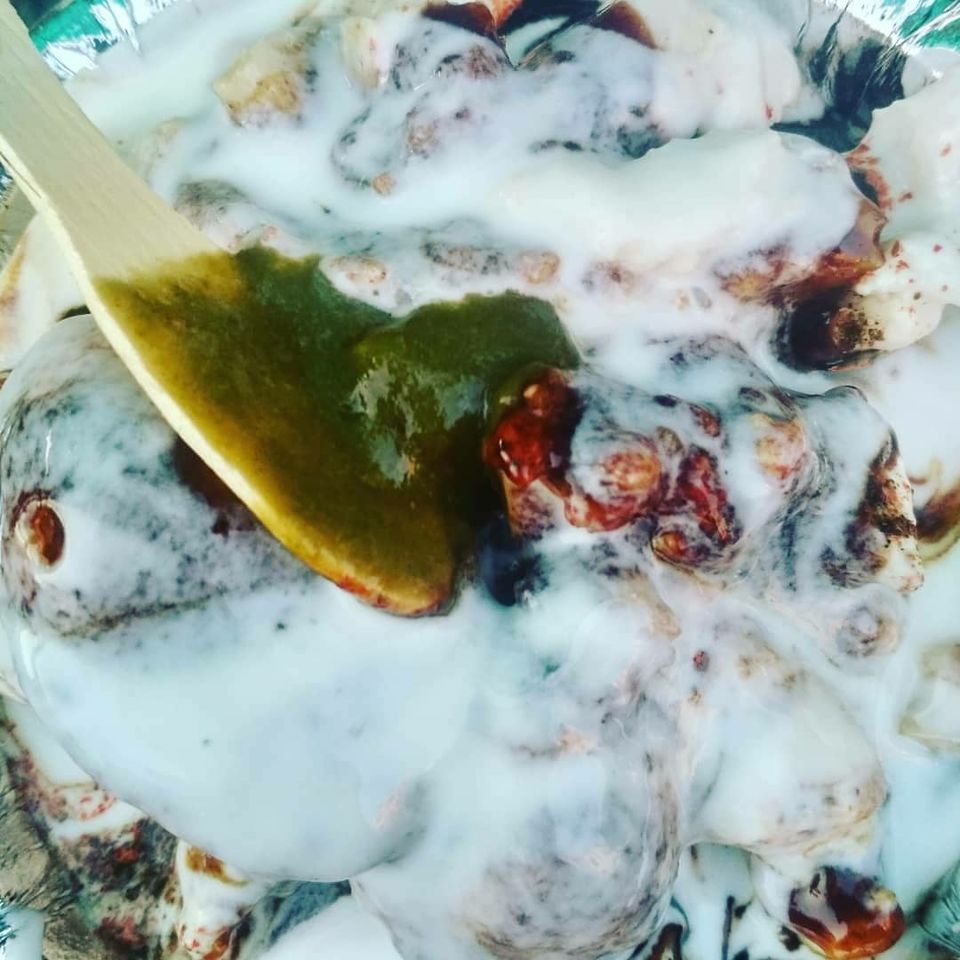 'Because sometimes even if you know how something's gonna end that doesn't mean you can't enjoy the ride.'
The visiting reason to dehradun was for SSB at 1-AFSB, but being screened out on the first day, lead no option but returning back to Chandigarh, then I decided to stay here and see the beauty of this town.
I must say the architecture of this city is extremely beautiful built in British era,you can easily the touch of English and French architecture. Not only the architecture of this city but the people of this city are beautiful, for boys you can easily the beautiful girls of this city, they look beautiful even without makeup and for girls you can easily see the handsome men of Indian military academy on the city roads.
So on booking an OYO near the bus stand, I decided to make the list of the cites to be checked out. Exploring Google i found out 8-9 sites to be travelled in the radius of 10-11 kms of the city.
Local transport
1. VIKRAM
Here in dehradun the most famous transport is Vikram(blue colored autos), you can take Vikram according the numbers mentioned on it or the location you are going to (can easily be confirmed from locals here). Also when you have ask to stop there would be a bell switch on the top in the front of two opposite seats. Just press the bell, and ask him to stop, they take minimal amount going from one point to another, mostly Rs 5, 12, 14, 18 or 20. Depending upon the distance, so preffreably have some small currency and coins in your pocket. The most famous one are 5 no. They travel here from ISBT to paltan Bazar.
2. Local city bus
Also there are local dehradun buses running on the Doon roads, they are small, blue colored, speedy buses running from one point to another. There traveling cost is also similar to the Vikrams and do carry coins in your pockets while traveling in these buses, also they are heavily crowded, and no tickets would be provided by the bus conductors.
People
As said people here are beautiful, you can mostly find local pahadis, Muslims (because of nearby town muslim town saharnpur), and Buddhist monks (because of nearby buddhist monastery), despite of this divide people here are cheerful, softspoken and helping.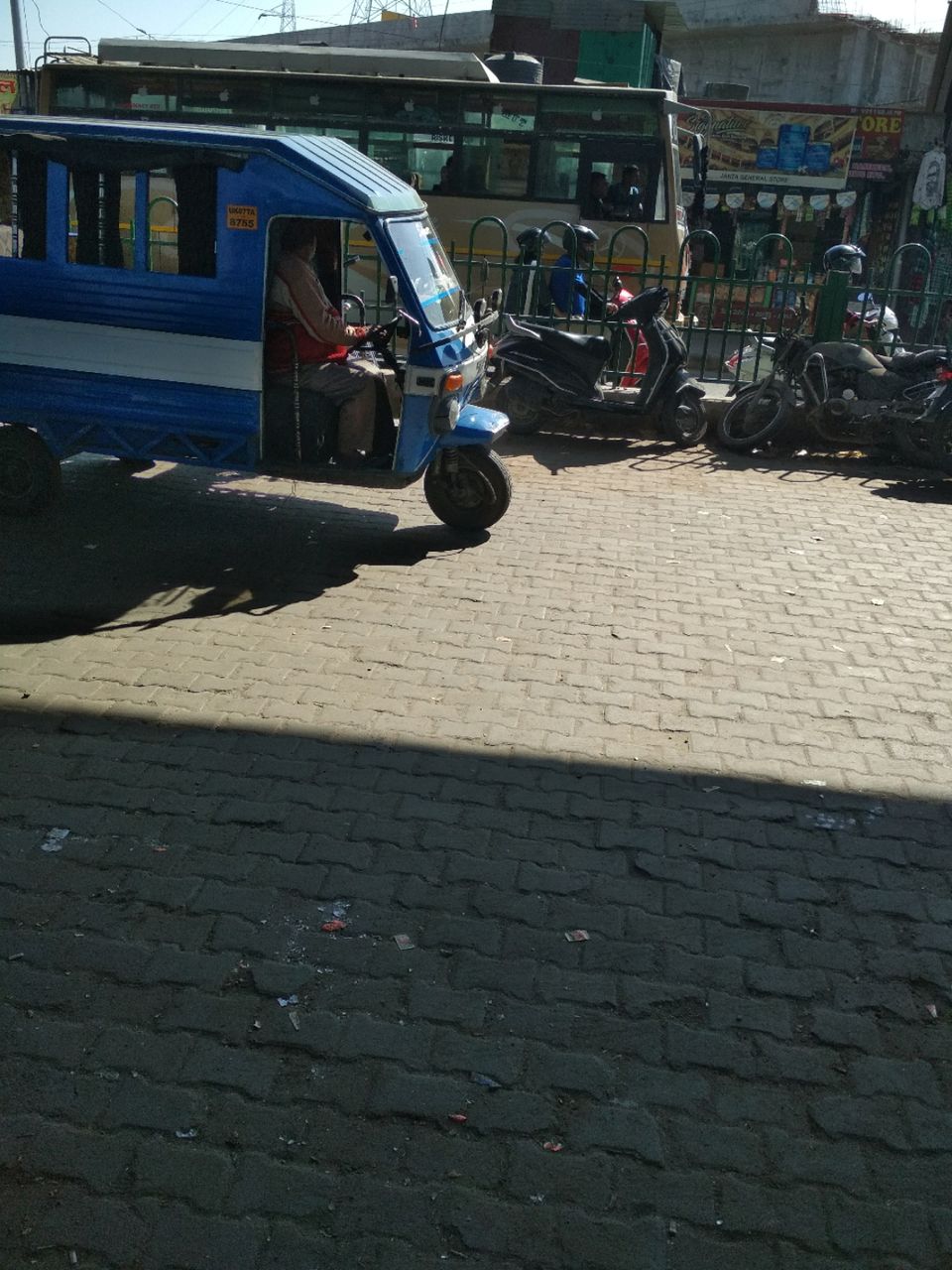 After having the city view, the next on my list was Forest research institute, while entering dehradun on can notice a beautiful majestic piece of architecture in front of Hills and adjacent to Indian Military Academy (IMA).
Established in 1906, the Forest Research Institute, Dehra Dun, is one of the oldest institutions of its kind, and acclaimed the world over. The Institute's history is vertually synonymous with the evolution and development of scientific forestry, not only in India, but over the entire Indian sub-continent.
Set in a lush green estate spread over 450 hectares, with the outer Himalaya forming its back drop, the Institute's main building is an impressive edifice, marrying Greco-Roman and Colonial styles of architecture, with a plinth area of 2.5 equipped laboratories,library, herbarium, arboreta, printing press and experimental field areas for conducting forestry research, quite in keeping with the best of its kind anywhere in the world.
There are around 6 museums inside it which includes works related to Forests and tree products like plant pathaology museum, timber museum, etc.. and you can easily find teacher's and researchers in the corridor of the building doing their research work, if have a chance talk to them.
The whole sceneric beauty of the place is breathtaking.
Also student of the year was also shot here only..
You can easily reach here by taking local bus, which are continually running, just find the bus on the most opposite side of the ISBT and ask the conductor for FRI, and he would drop you at a nominal cost of 18 rs.
On return you can easily found a vikram or local bus going either to ISBT or clock tower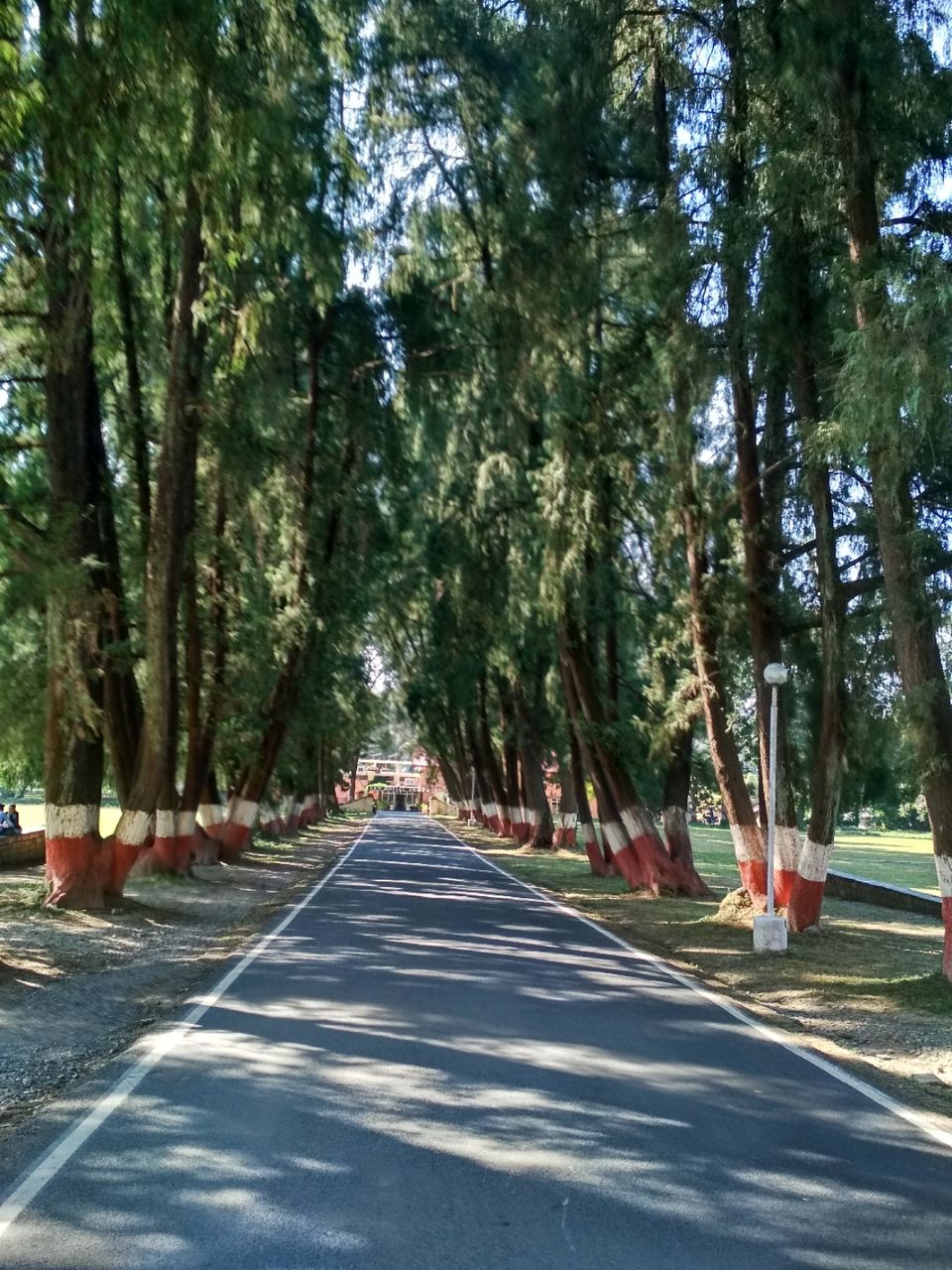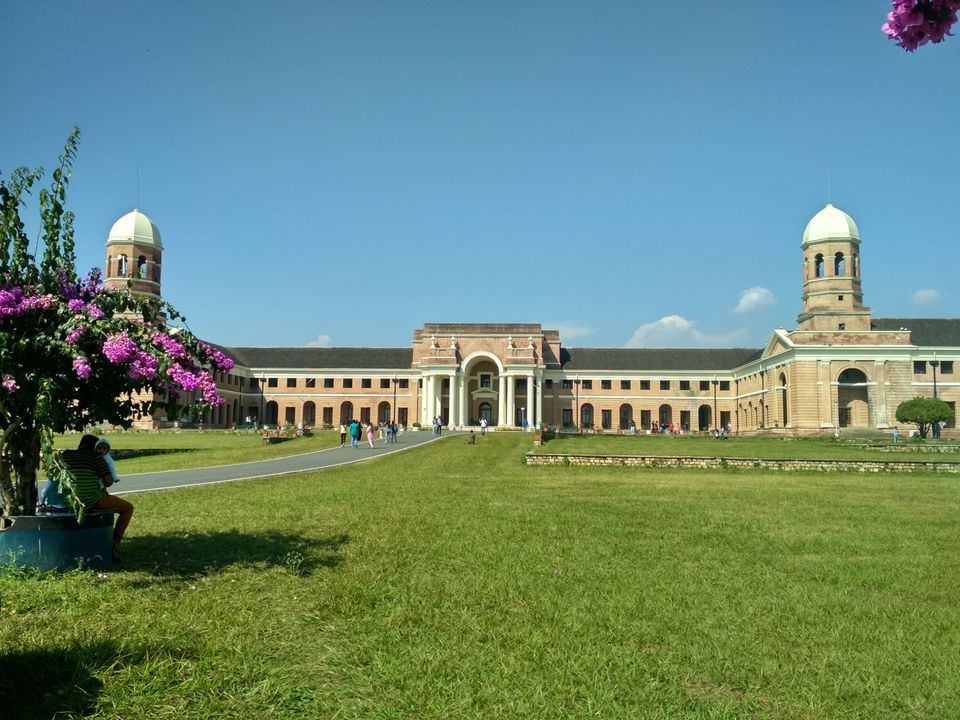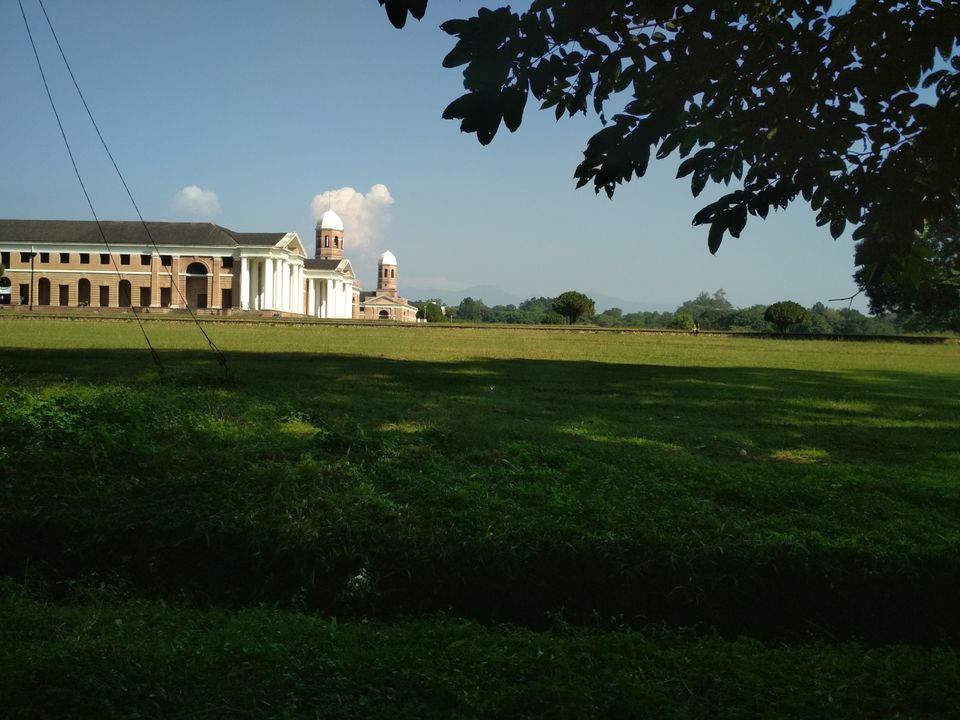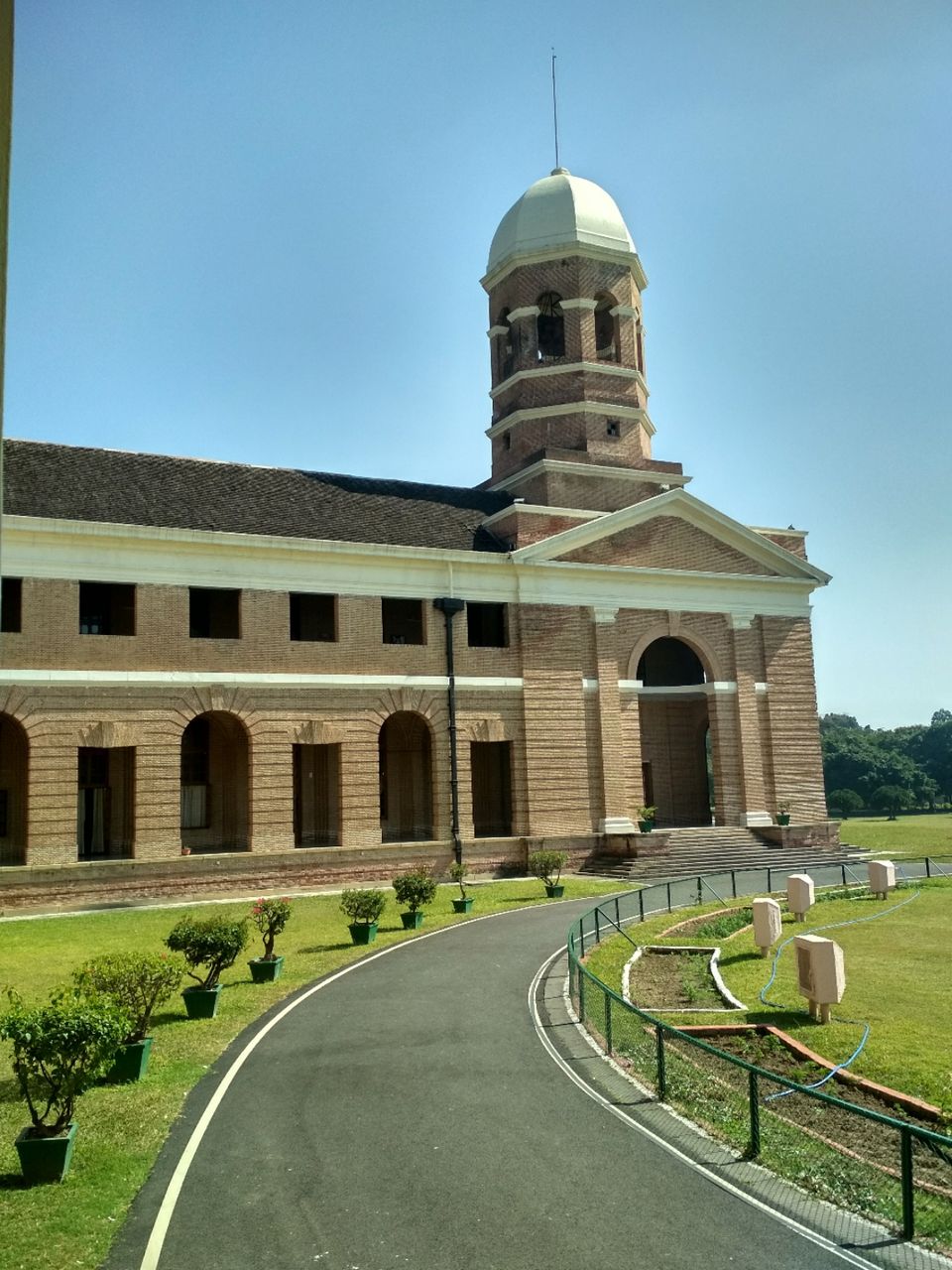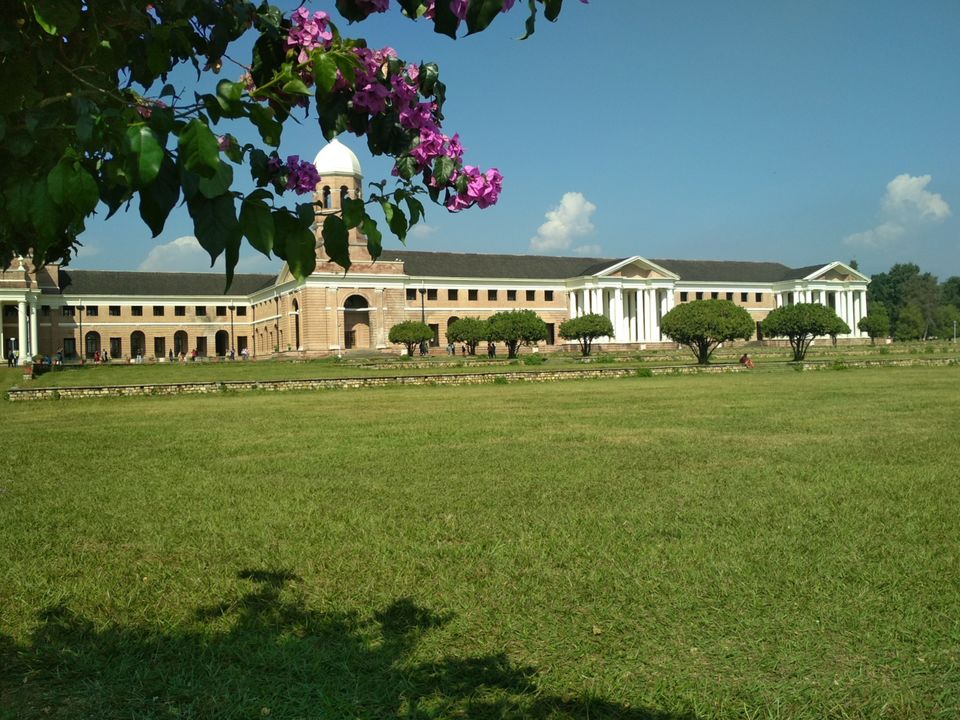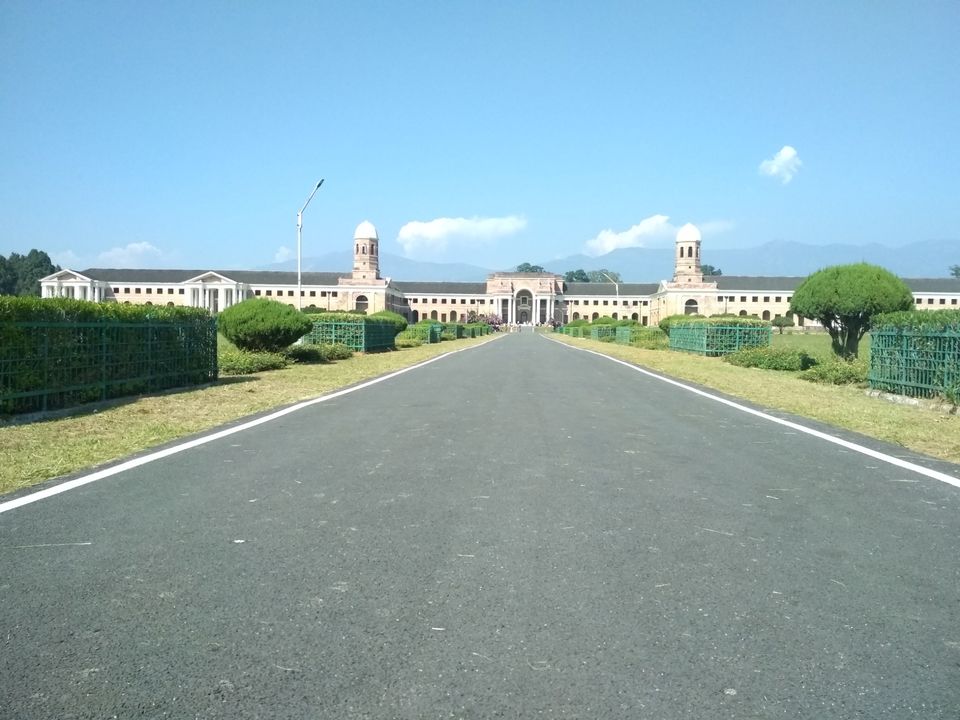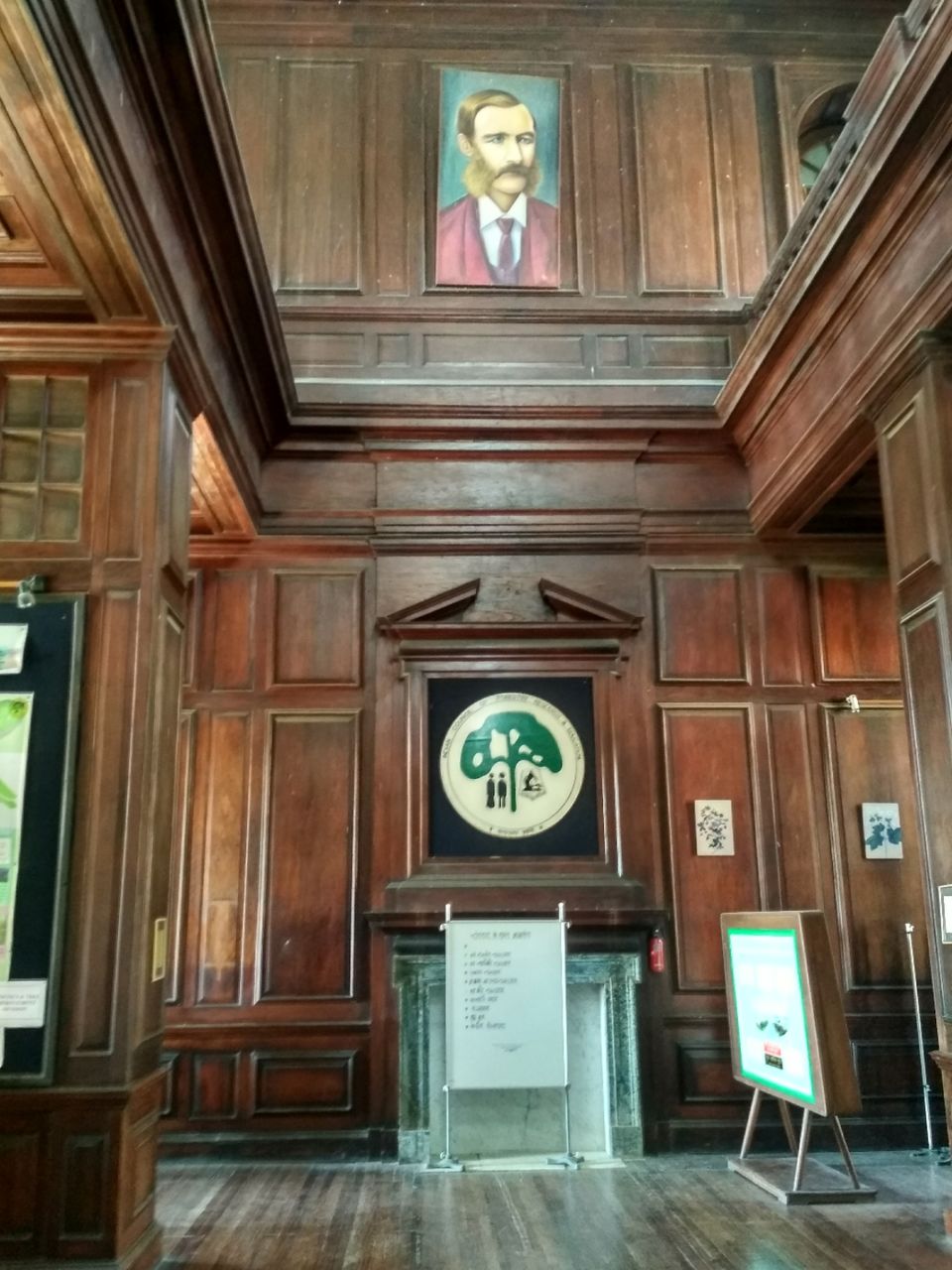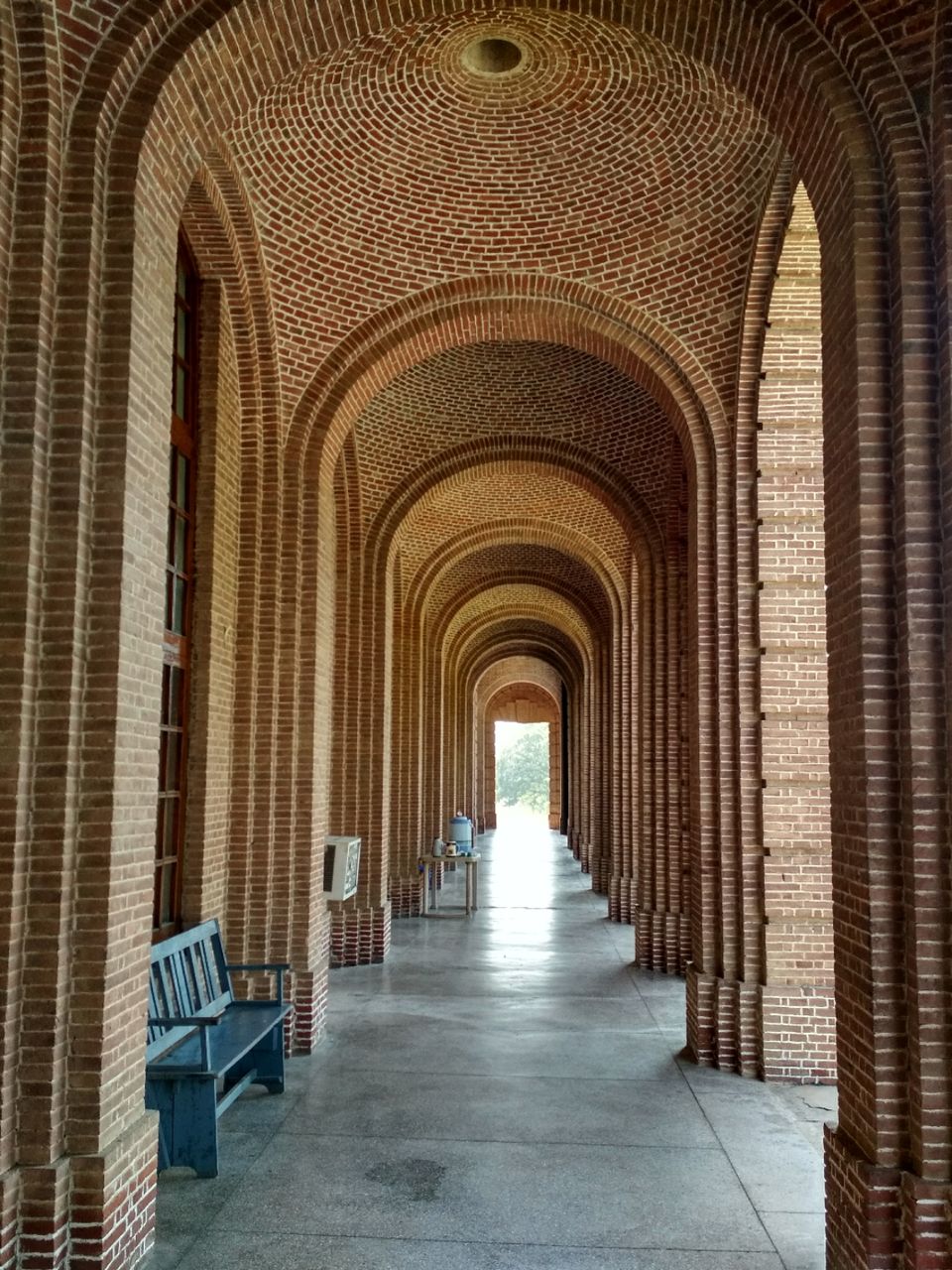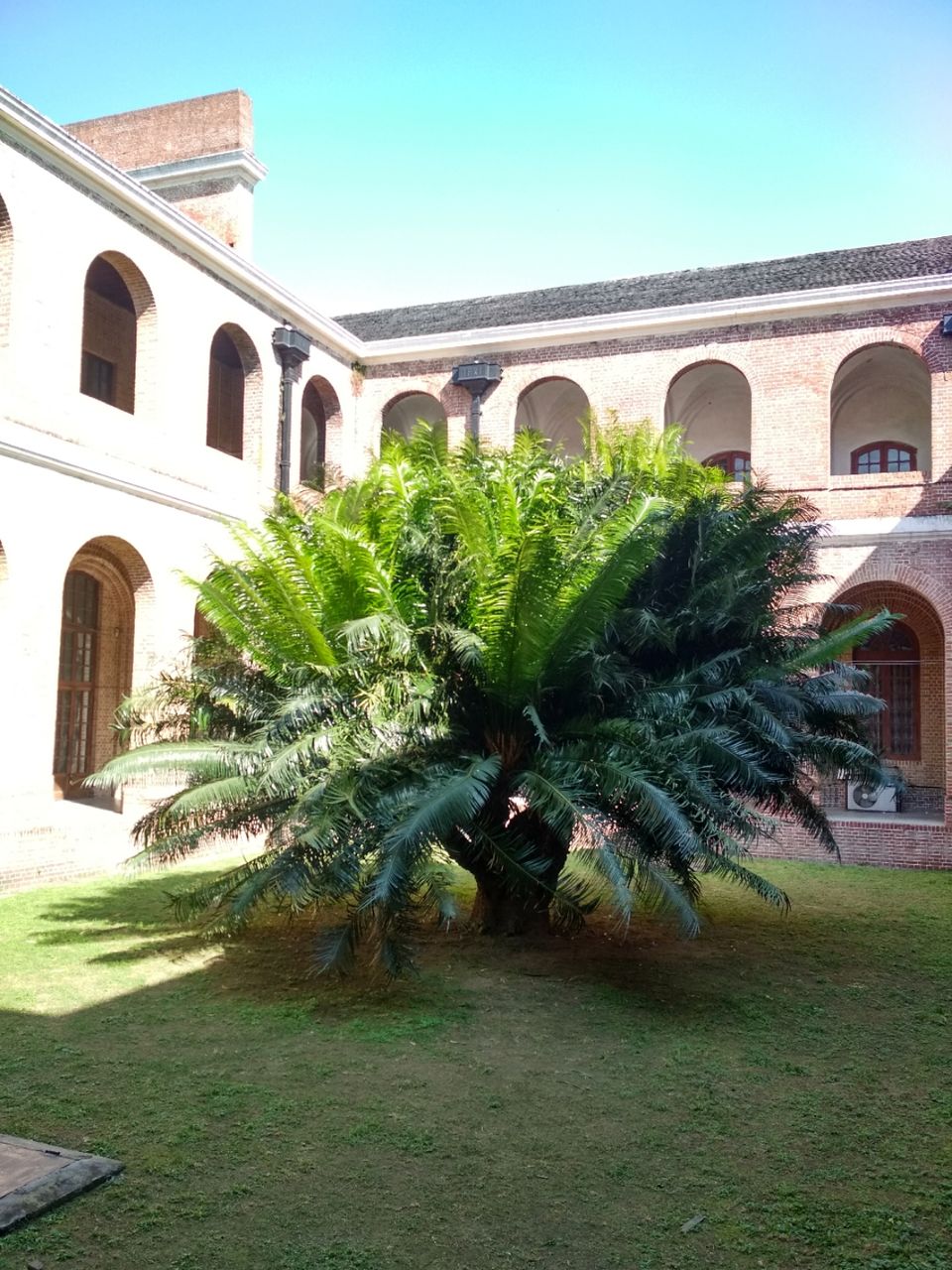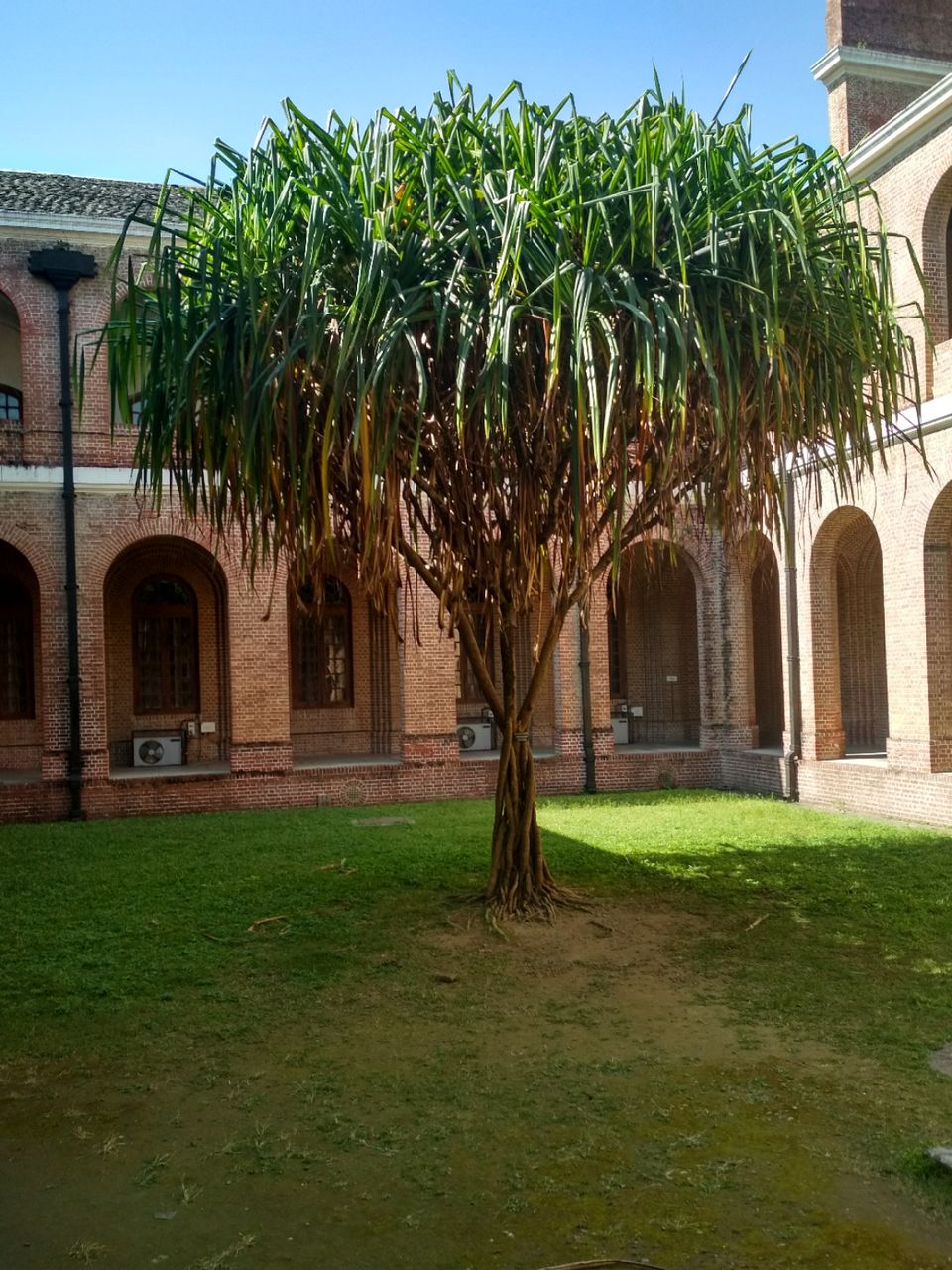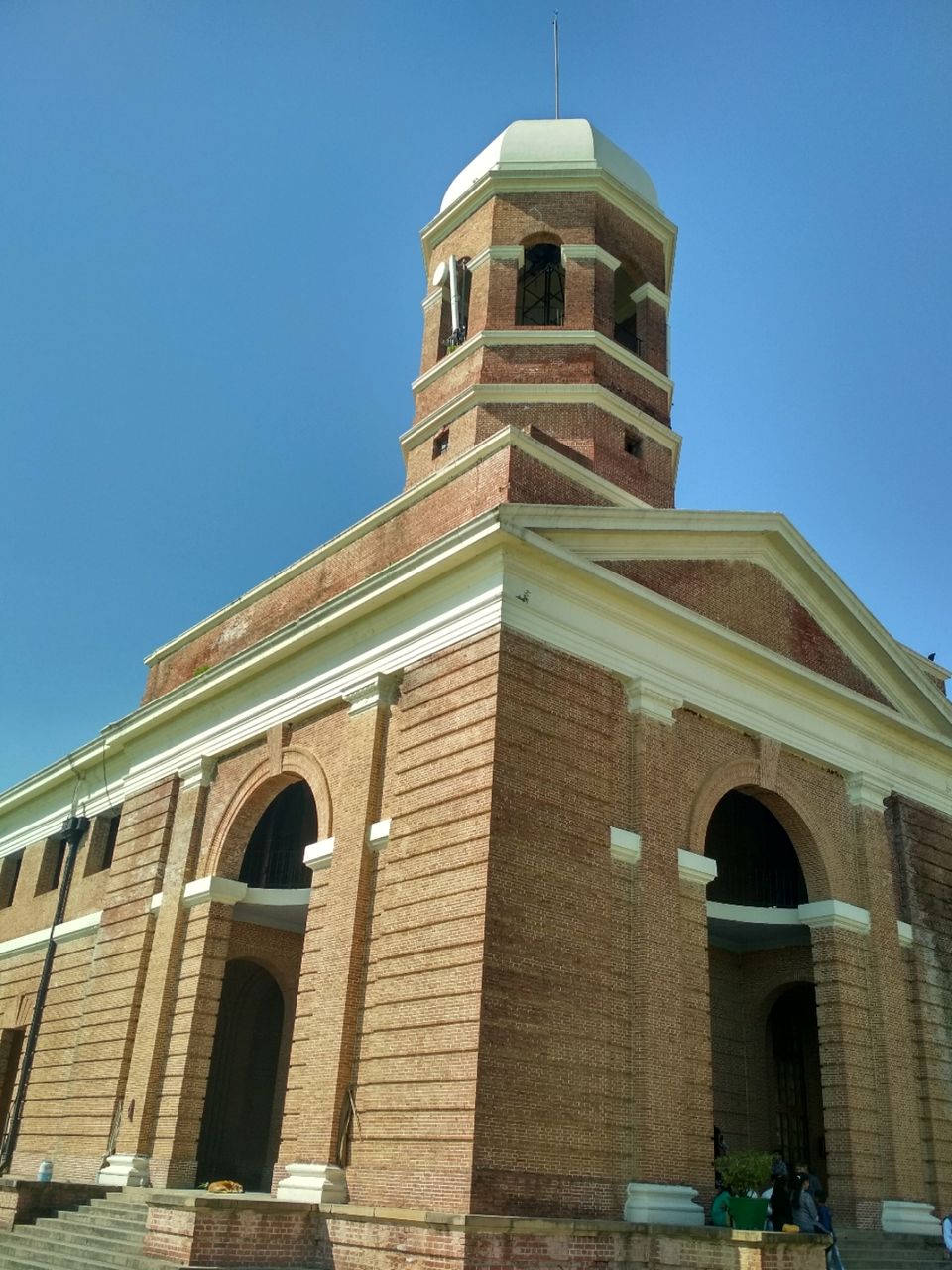 On the very next day I went on two decide on two destination malsi deer park or robbers cave, so being on road I decided for deer park. So you can think the position of roads with respect to clock tower, at the entrance of saharanpur side you see the clock tower in front of you and the straight road leaves you to dehradun city and 90 degree on the right side you find rajpur road, it's one of the lavish roads of dehradun, here you can easily find malls, big brands, food joints. It is vast and really broad road just like a boulevard. On the right side of road I found the buffet snack shop. It's one of the dehradun's famous and oldest burger shop and just a value for money. Here I had tried cheese burger and cold coffee with ice cream and it costed me around 70 bucks, but seriously the taste was for more value than money. One should definitely give it a try. And then I continued my journey for park on that road, and after interacting with locals I found that I have to catch a bus for kothal gate, it's just three point intersection where one roads meets from dehradun to mussoorie and other leads back to dehradun, because bus doesn't leads you straight away to the park but it leads to the park on your return journey to the dehradun. So bus costed me around 18 bucks and around 45 mins journey. So after hitting the road for the park you have to pay for tickets which costs around 20 bucks and you have to buy another ticket if you also want to see the acquarium which costs you around 50 bucks though I didn't visited one and also no baggage or bottles are allowed inside the park. so at the entrance you can find a children's swing a park and then section for birds which includes birds of international spieces of parrots, hens, ostrich, turkey and then you will find the leopard, and then reindeers and deers. And for returning you can easily find the same buses on the road which could drop you near ISBT.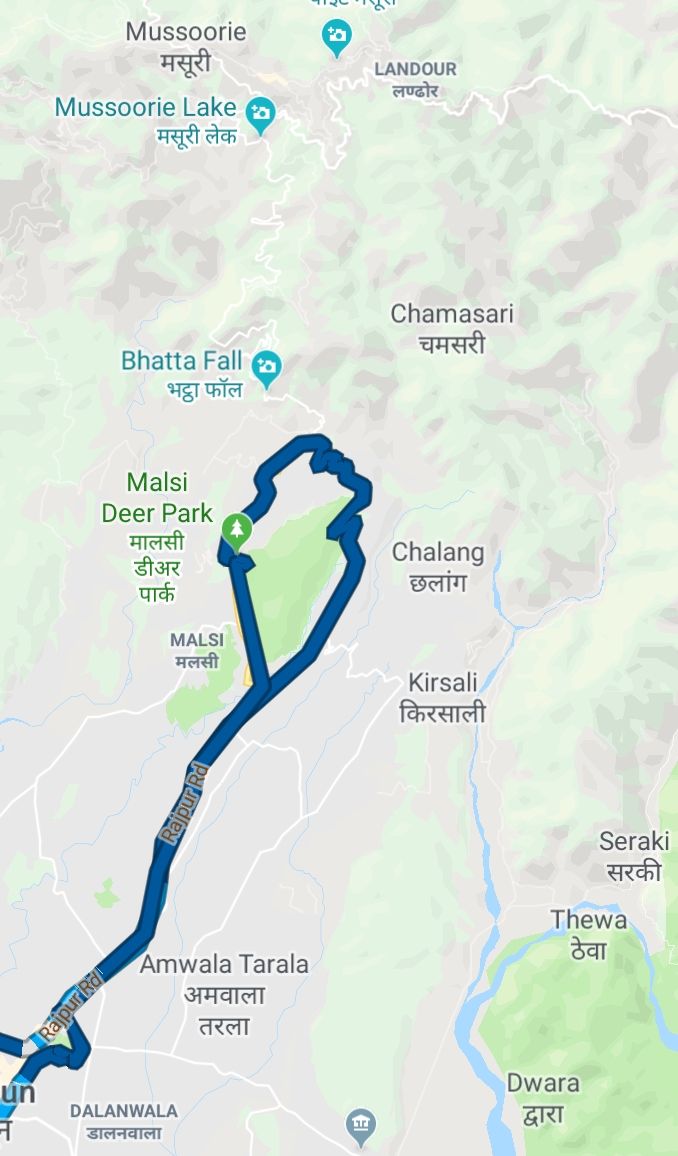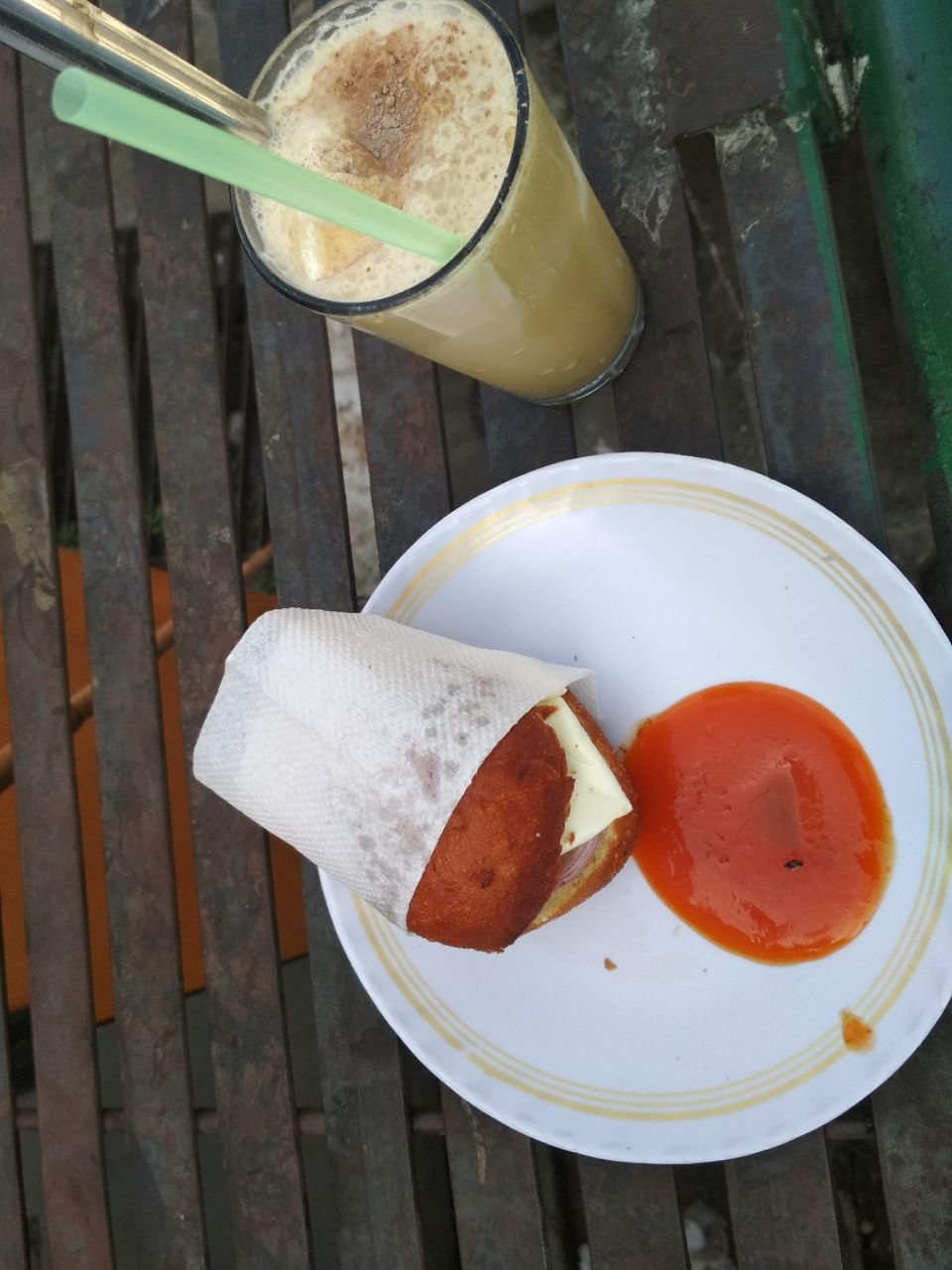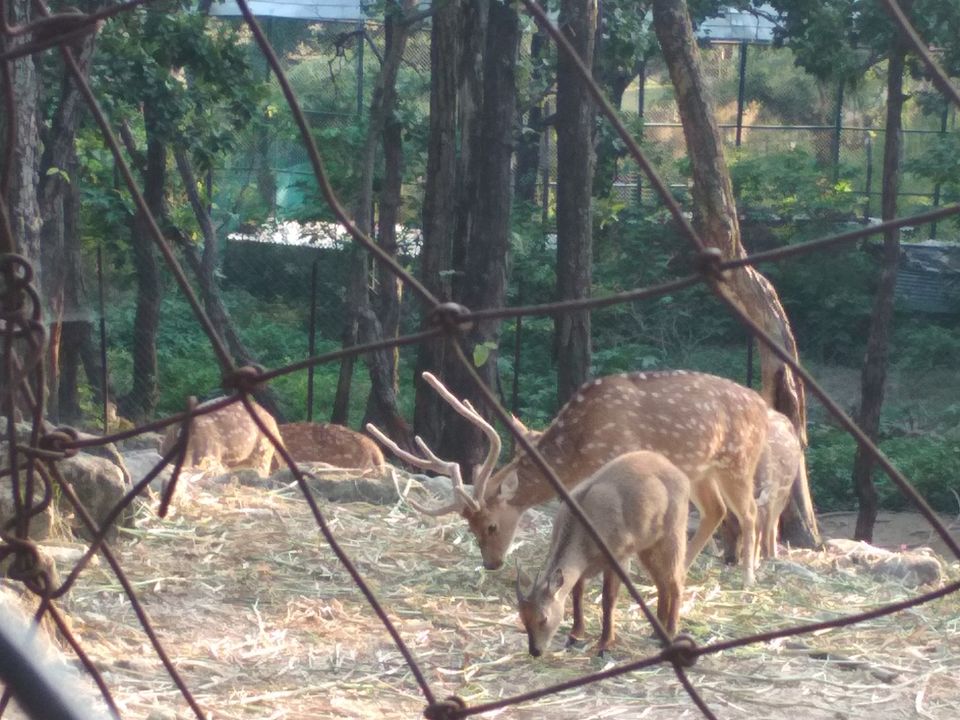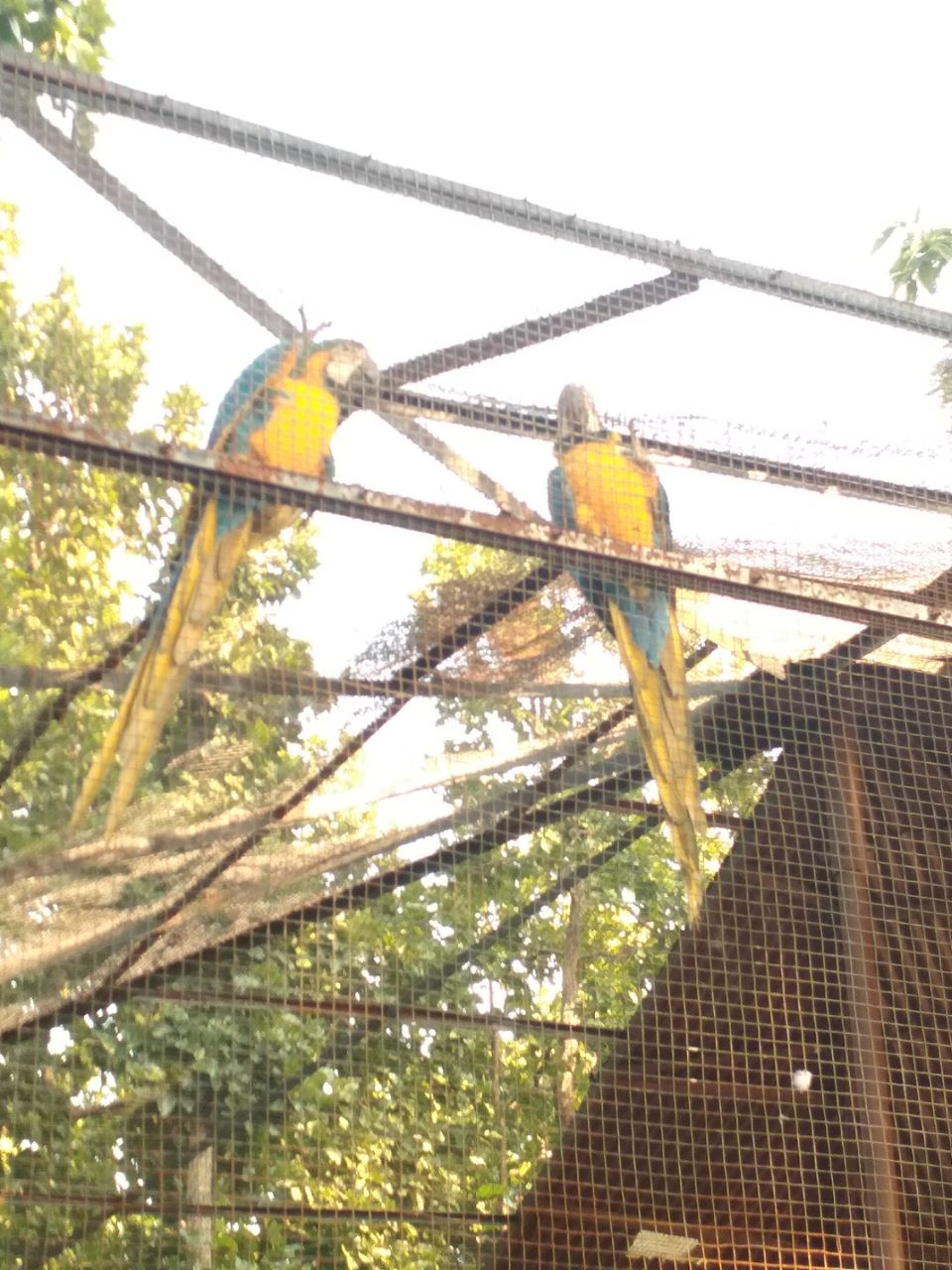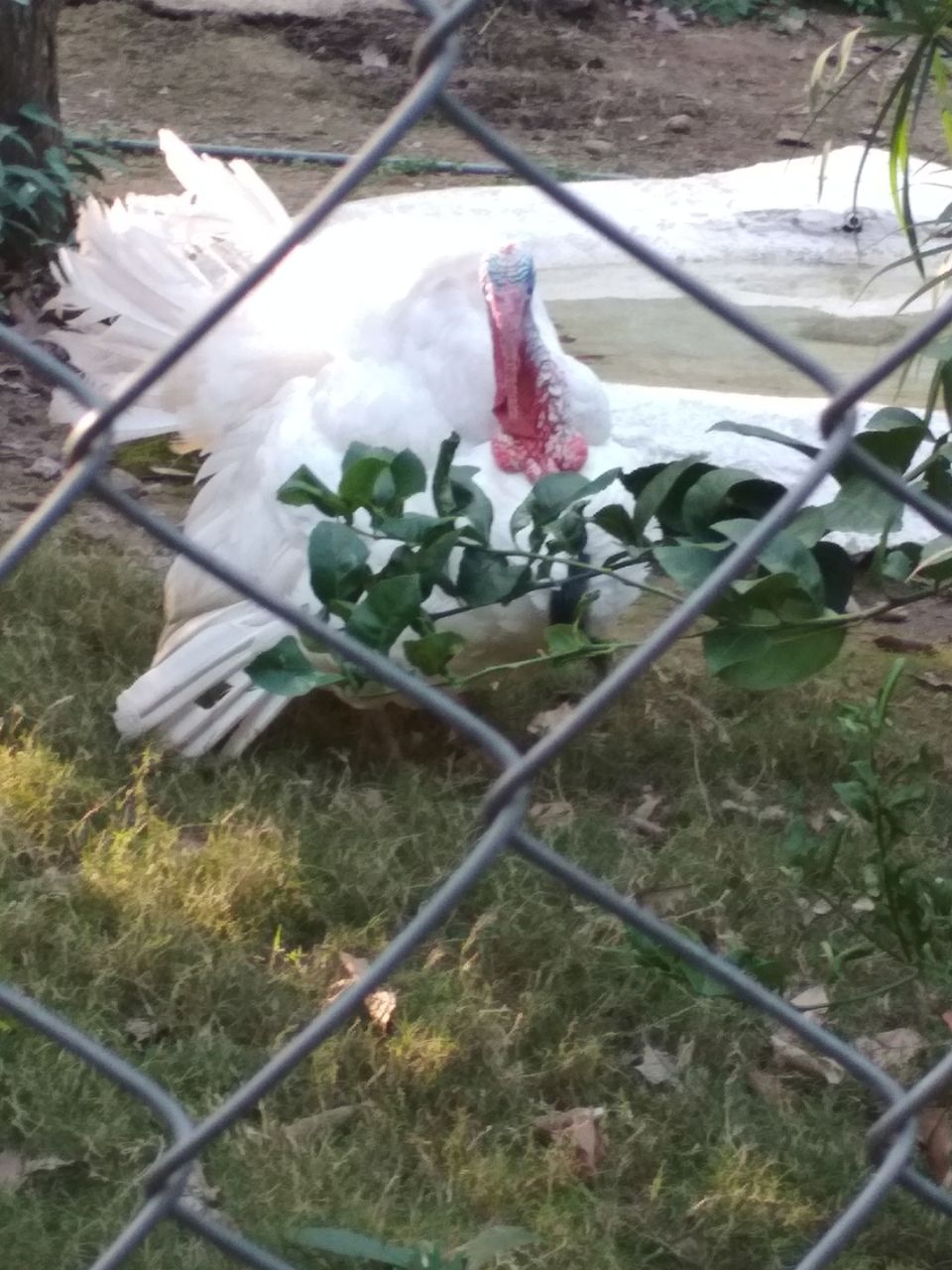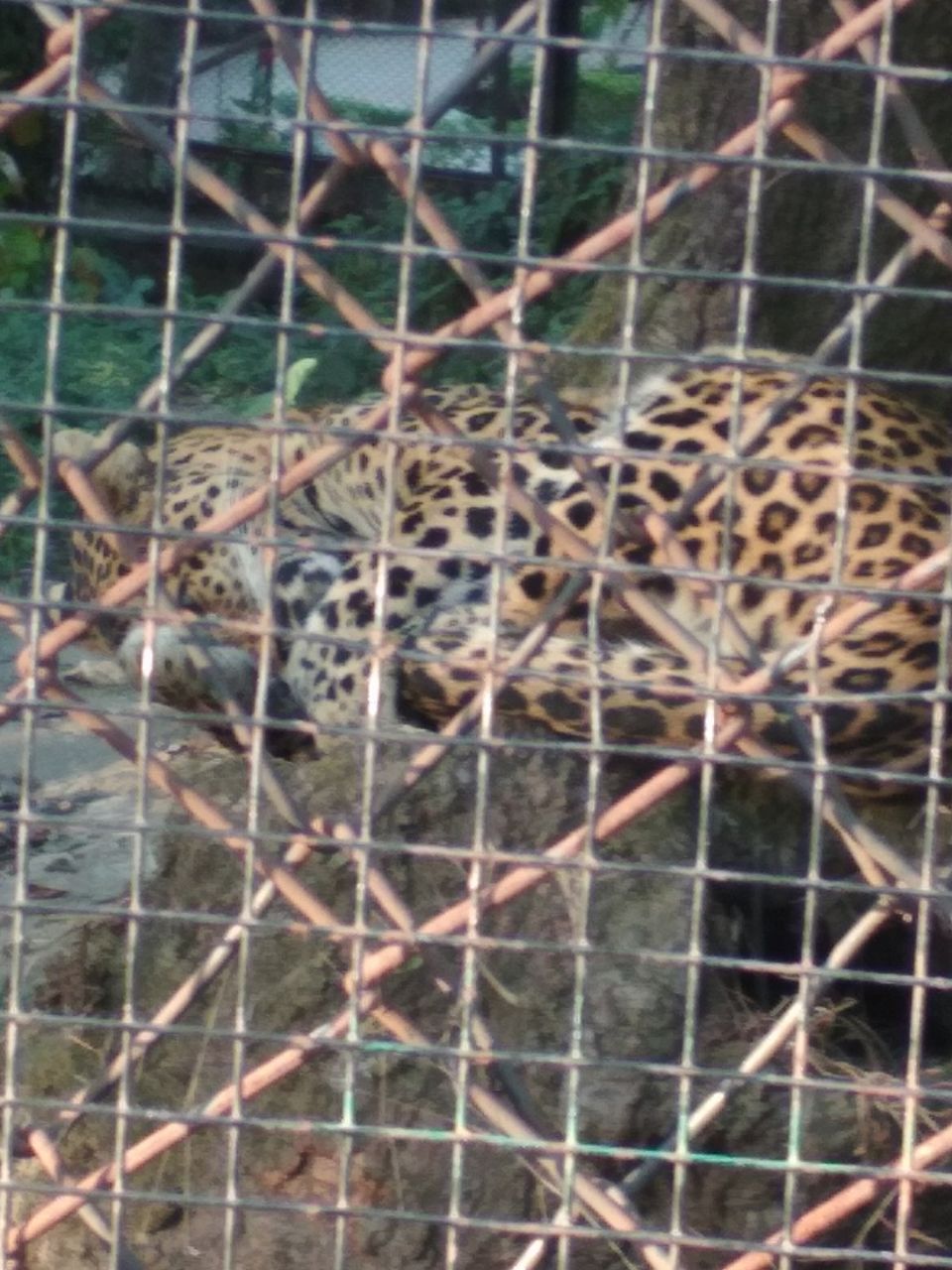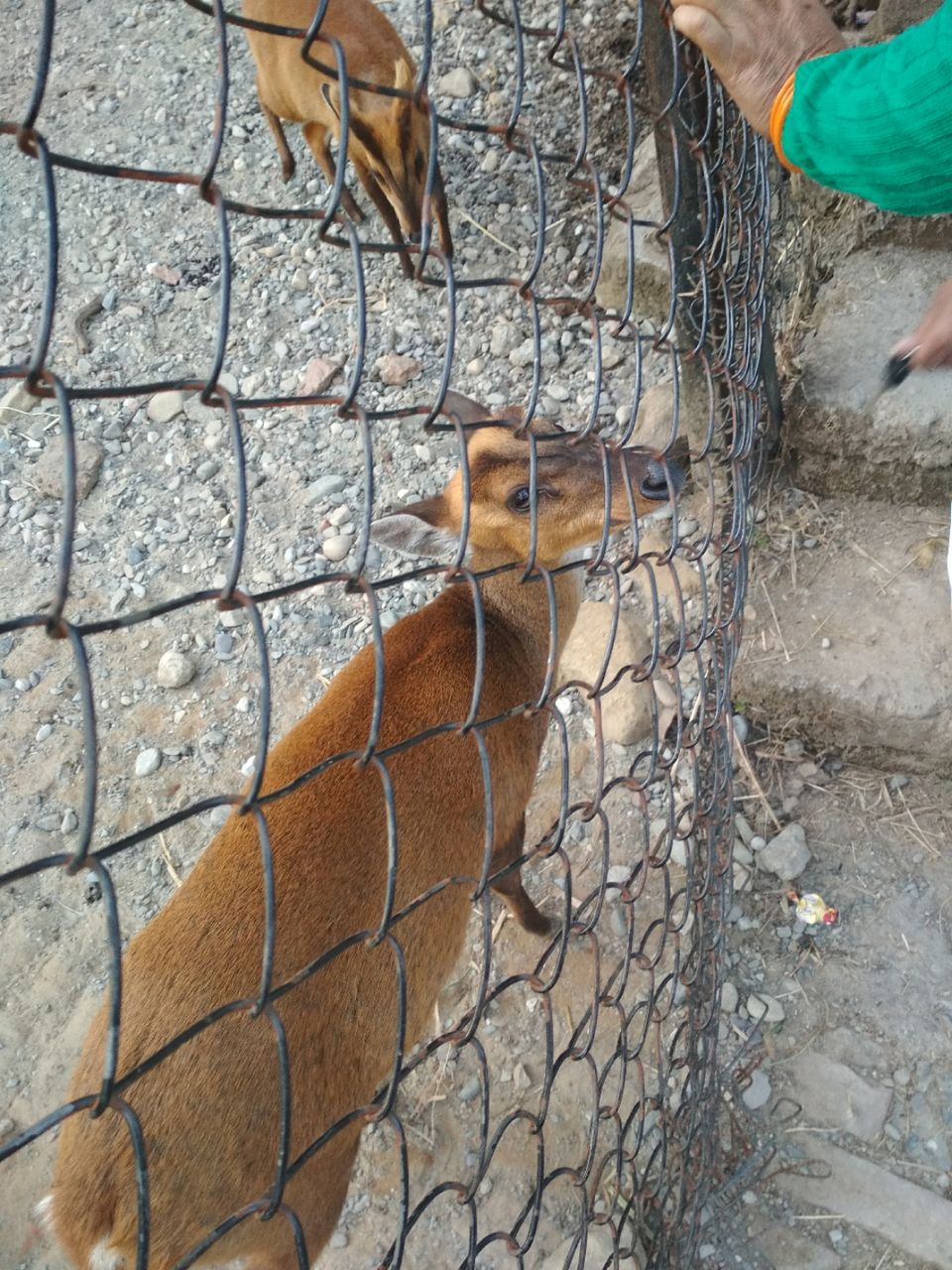 So the next day was my return, packed my backpack near 7, checked out and 10, and seated on bus 11:30, government buses are easily available from dehradun to chandigarh on ISBT, and tickets cost you around 260 one way and nearly 4-5 hrs in time. But you have to be in queue for getting the tickets.
So at the end google maps proved to be a great companion and thanks oyo for the best in budget rooms and swiggy and zomato for the delicious meals.
Here's my travelling wish list for dehradun, and some of them got full filled due to time limitations.
    Place.                              Distance.             Any fees
1. Sahastradhara               11km.                        No
2. Tiger falls.                         87km.                     50 Rs.
3. Robbers cave       2 hrs.(7am - 6 pm)              No
4. Mindrolling monastery.
                                    2hrs(only sun. open).          No
5. FRI.                                     8.4kms.                       50
6. Malsi deer Park.          10 km(2 hrs).                20
7. Lachiwala.                       Google it
8. Tapkeshwar temple.      Google it.
9. Tapovan.                            Google it.
"TO AWAKEN ALONE IN A STRANGE TOWN IS ONE OF THE PLEASANT SENSATION IN THE WORLD"
HAPPY TRAVELLING🏔️🌏🌇🌄🌆🚉