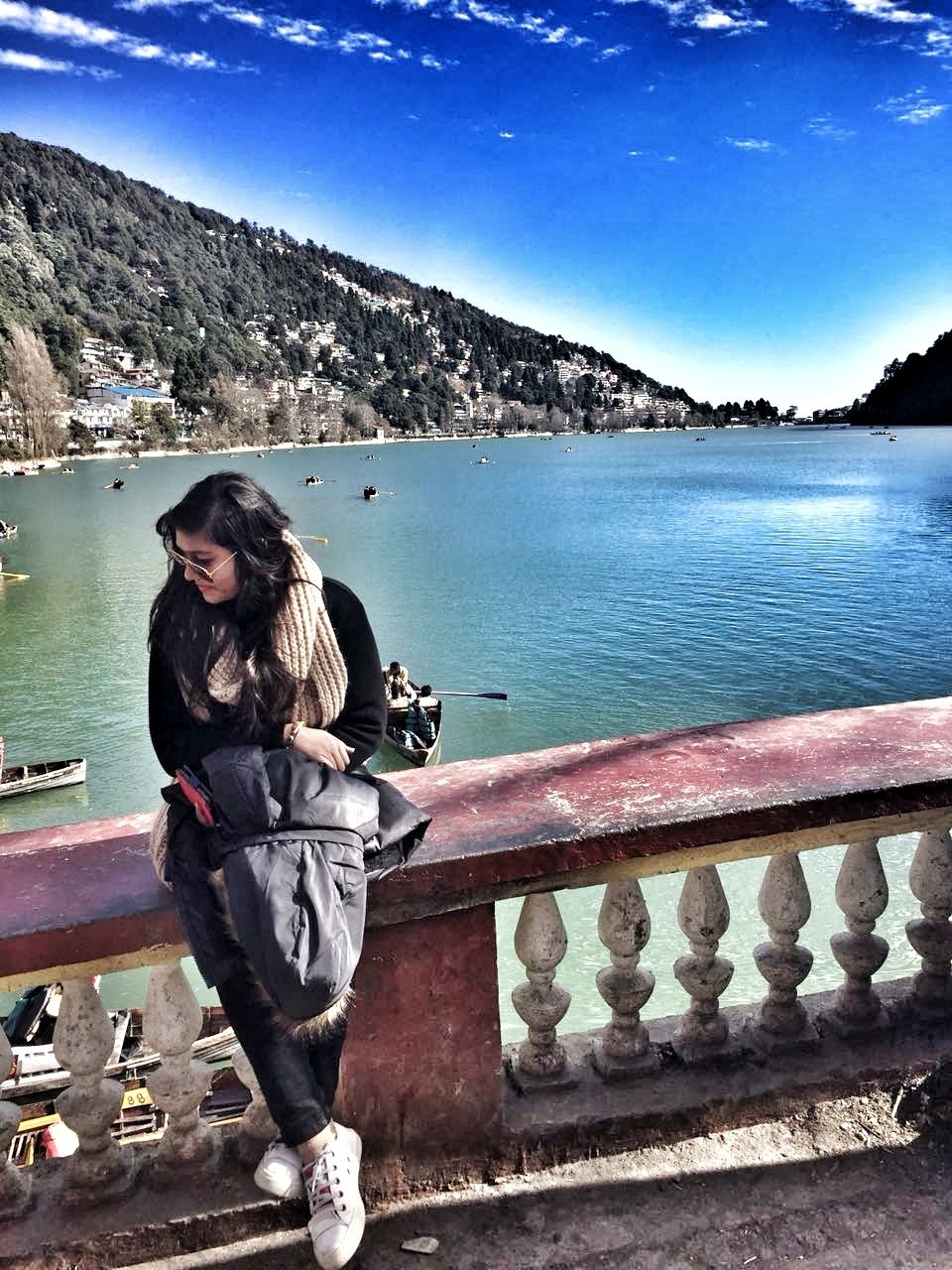 So when no one was ready to accompany me, I decided to leave myself, all alone, thinking of seeking help from local people about where to go and what to do.
So I just informed our Trip In-charge that I am going and I will surely come back till 8, where we all had to meet for dinner. My phone had no signals, so I could not tell anyone else as they would not have allowed me to go alone because of safety issues. But thank goodness! Out trip in-charge was cool and finally permitted me after I assured him that I will be back safe.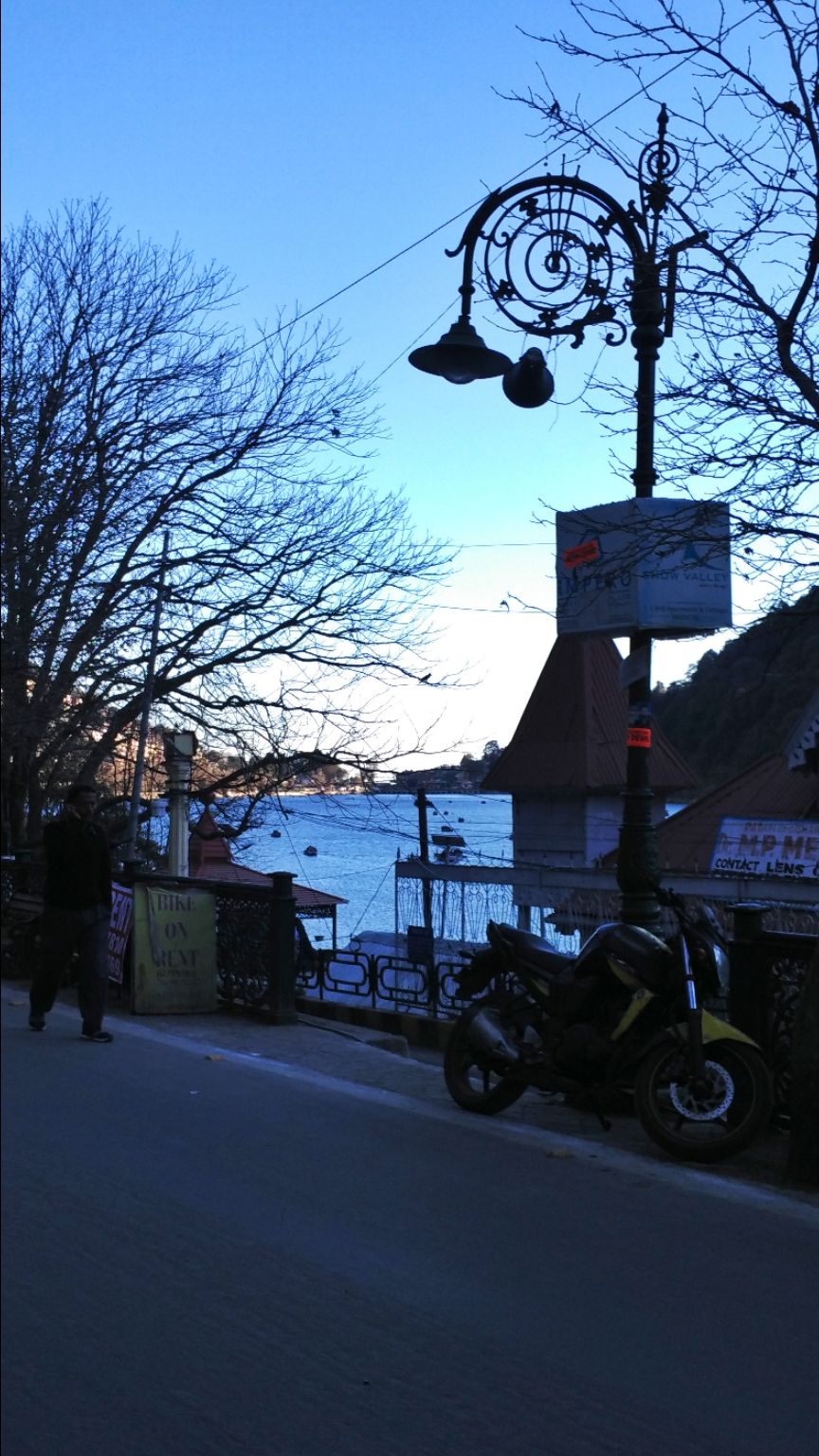 So from there I began my little solo journey, and I had a little plan in my mind after asking the locales, that I will buy fragrant candles, travel in the cable car, and buy the famous baal mithai. So there were many shops selling beautiful, scented candles, and it was an effort not to buy too many of them. After buying candles, and rushed towards the place where I could find the cable car, but on my way, I got to know that the service is open only till 5 pm. And it was 4.50 pm. You see, I felt like screwed at that moment, because I had to go in the cable car. So I started running. After the plain road, there came a slope and I kind of had to climb up, and I was already exhausted. But I ran, as fast as I could, and finally reached a minute prior to the last trolly was about to leave. Another shock, that it won't come back. So I will need to hire a cab or something to come back, which would cost be too many bucks. Luckily I met a man who ran bike service and agreed to the me back from the hill at a fine price. So I stood in the cable car, and to be honest, it was kind of disappointing, because there was no fun, and the journey route was also small. But because I had to travel in it, I traveled. Real fun started from there on wards. I climbed a little bit up, and to my surprise, I saw this extremely beautiful view.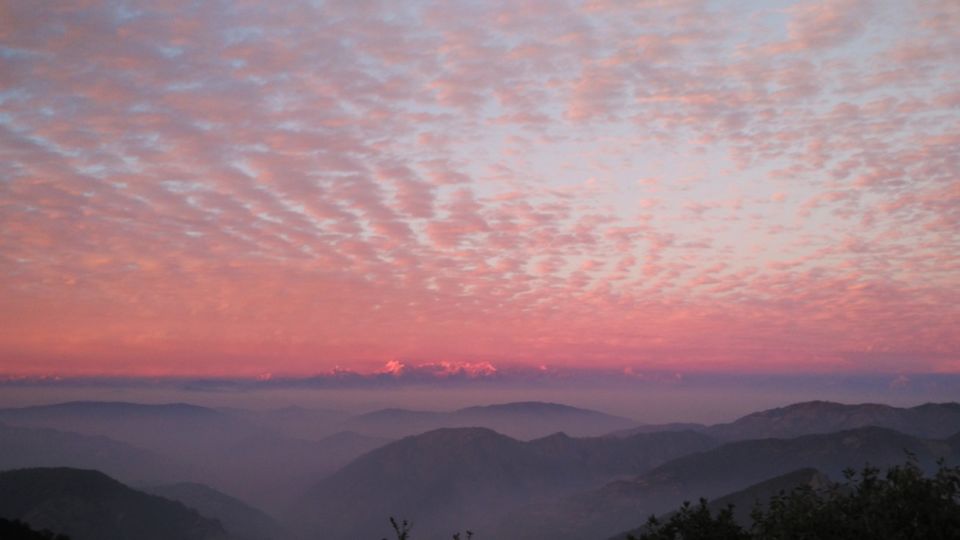 These mountain ranges visible far away in the pink are the Himalayas! I was left astonished, because it was for the first time I had seen any such thing, and that too on my own. And I was even more thrilled because no one else had seen the same view as I had, and I would have some story to tell. At the same time, I was afraid too, because I did not have number of the bikeperson I hired, and he did not even tell about an exact place where he would meet me. So I was freaked out whether he would come or not, and how would I be able to go back! But apun ko kuch daring karne ka tha! So I started to walk and go at some other place, where I finally found him. He told me about a local temple, and asked me to explore and come back when I would want. So I headed off towards the temple, and then, constantly watching the sky, I realized that it was about to be sunset. So I asked him where can I see a proper sunset, and he told me about Lenz Point, but I knew I would miss the sunset if I will go there. So I decided to watch it from there only.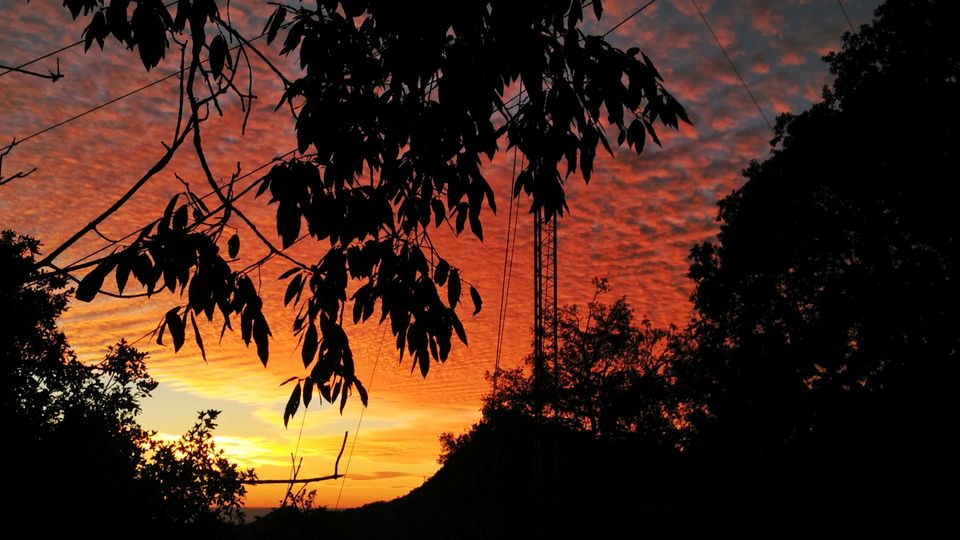 There was a small tower sort of thing, which had people watching and capturing sunset. I rushed up it, but I almost missed it. And decided to go back, as visiting the Gurudwara and Mandir at the Mall Road, and buying the sweet was still left on my newly made itinerary. So I asked him to take me back and leave me at the main market area, while he was ready to take me to some other spots of beauty. That bike ride throughout the hills was too much fun, filled with a deadly combination of thrill as well as fear, as I was new to the place, too less confident, and was trusting a stranger, though those bikers were affiliated there, nullifying the risks.
Upon finally reaching down, I rushed towards the market to buy the sweets because I was left with only an hour before I had to meet my companions. After buying the sweets, I also went to the Gurudwara, which was a small one but peaceful one, and the temple and rushed back to the Mall Road to get re-united with others, where I was welcomed with personal scoldings by each of the senior friends I had made during the trip, but all of it came out of love and care, and I managed to melt their hearts by my toothy smile.
But through this, I earned many pockets full of experience, and confidence upon myself.