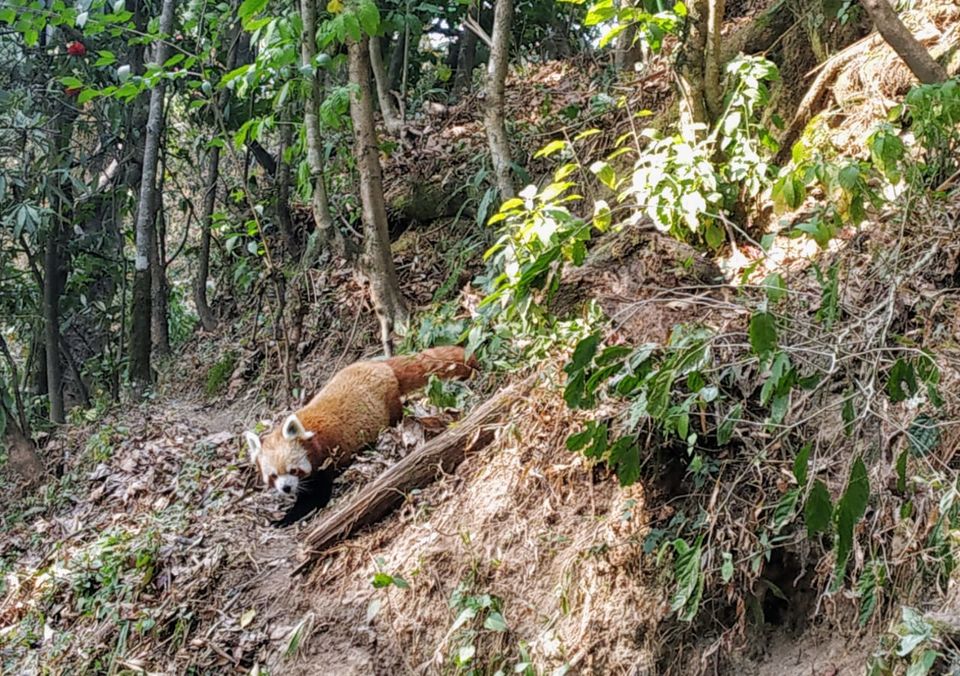 Located in the foothills of Himalayas, the city of Darjeeling is situated at an altitude of 2042 m in West Bengal (unlike many peoples' misconception that it resides in Sikkim). The name Darjeeling comes from the Tibetan words - 'Dorje' and 'Ling'. Famous for its Toy Train and Tea Estates, there is a lot more to it and hence this place is on everyone's checklist. Be it the beautiful view of Kanchenjunga, the 3rd highest peak in the world or the tranquility of Ghum Monastery.. the city is worth spending your time and money. Whats even more interesting is the local food. People love Momos, which is a local snack and can be found in every corner of the city. Secondly, hot chocolate is amazing. We probably had a glass of it with every meal for the 2 days we were there.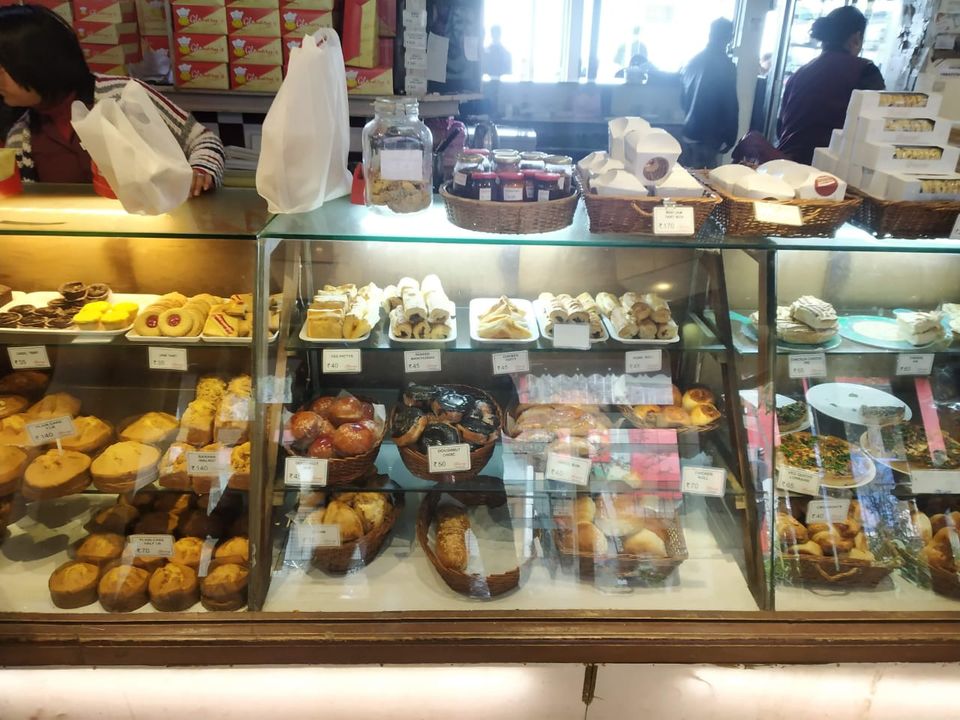 Planning a trip to Darjeeling?? Here is all you need to know..
How to Reach-
By train - You can take a train till New Jalpaiguri Station (NJP). There are several private as well as shared cabs available right from the station which will take approximately 3 hrs to Darjeeling. The frequency of cabs reduces generally after 6 in the evening so better you reach early.
By Air - Bagdogra Airport is the nearest to Darjeeling. You can get a direct cab till Darjeeling. If not, take a cab till NJP which will take about 40-45 mins and then change for Darjeeling.
Let me summarize it you. All the listings are in priority order according to me.
Places to visit -
1) Padmaja Naidu Zoological Park
2) Tiger Hills
3) Mountaineering Institute
4) Ghum Station and Monastery
5) Batasia Loop
Places to Shop -
1) Mall Market
2) Mahakal Market
3) Dragon Market
Places to Eat -
1) Kunga Restaurant
2) Glenarys
3) Nathmuls
4) Keventers
My 2 days in this culinary paradise..!
We were a group of 7 and were returning after 7 day long Sandakphu - Phalut Trek. We reached Darjeeling around 8 at night and were damn tired. After a week of eating Rice and Wai - Wai, this stomach craved for good food and Darjeeling turned out to be a paradise. After having a not so good experience with OYO, we ordered Pizzas from Dominos and retired to bed.
Time for city exploration!! But before this, we checked in to a new Hotel for the next two days.
Its the day of Holi!! There is a large procession in the city that roams around coloring everyone. So, if you are not that fond of colors, BEWARE :P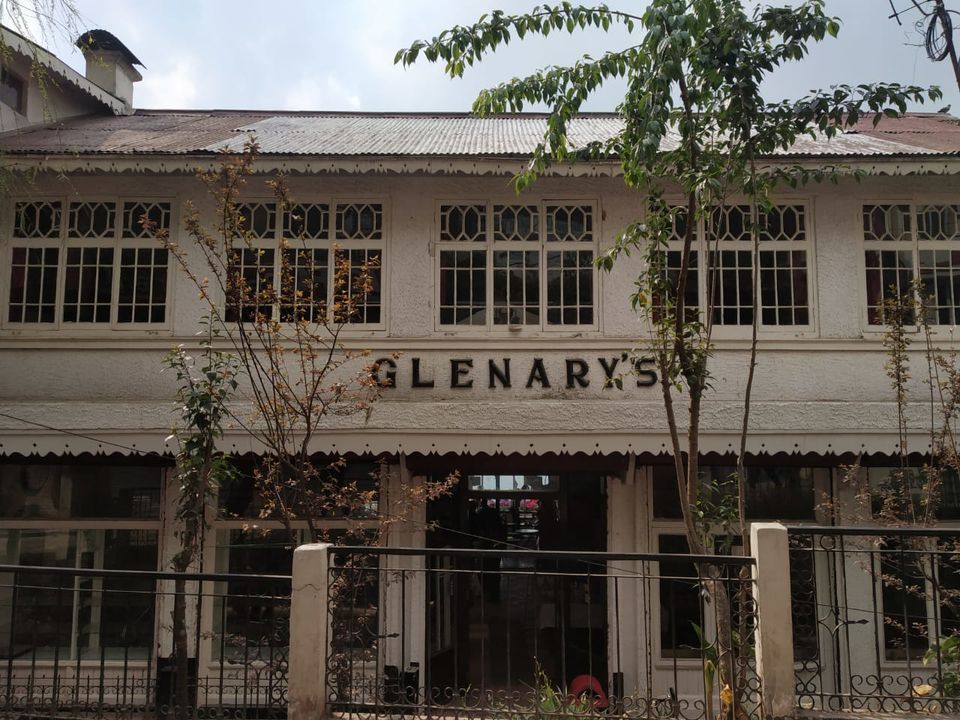 Glenary's- The first place that we visited in Darjeeling and one of the reasons why I call it a culinary paradise. You can never get enough of this place. The biggest bakery in the city with an amazing number of delicacies, each one better than the other. We tried more than 15 different types.
After heavy brunch and having a well satisfied stomach, it was time for sight seeing. Various cab operators function in the city and mostly have fixed rates as per the no. of sites and people. We hired a cab from clock tower and our first destination was-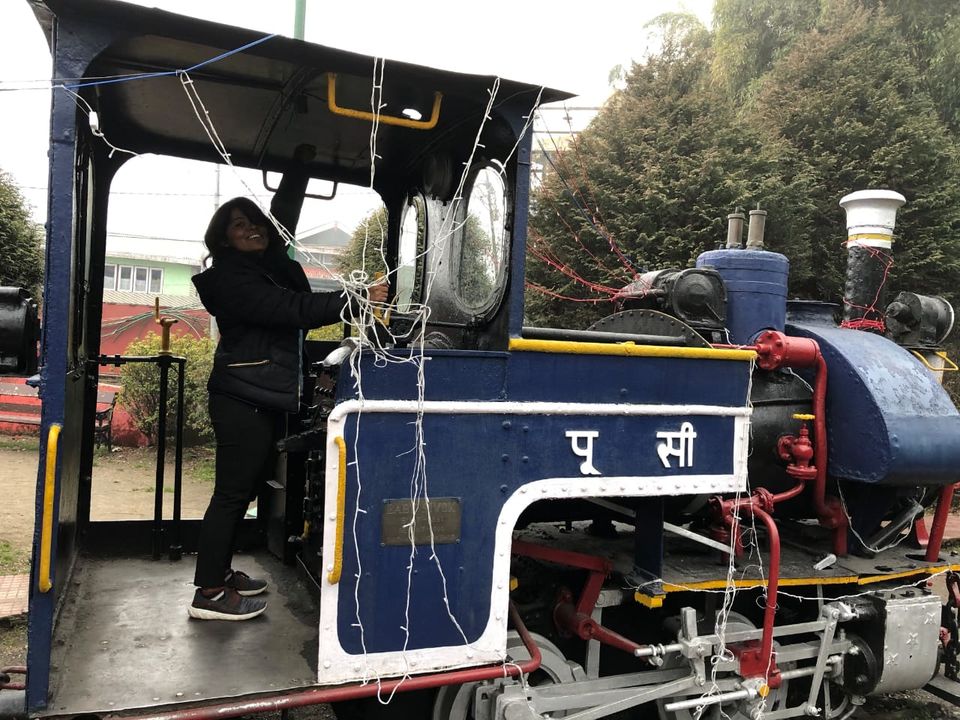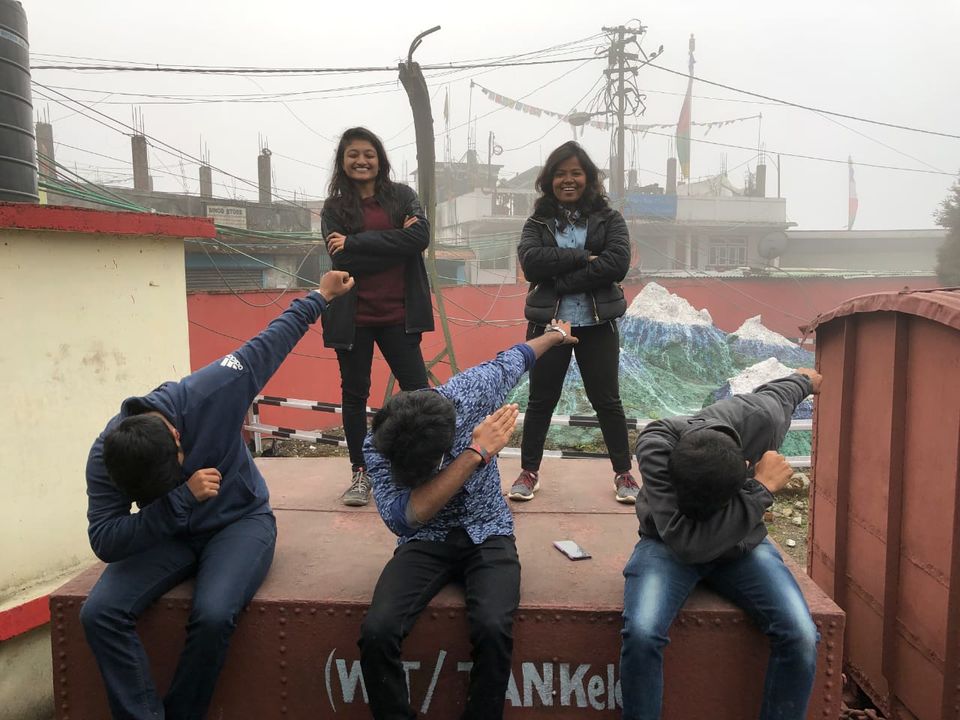 Ghum Station- Ghum Railway Station is the highest railway station in India at an elevation of 2258 m. It can be reached by Toy train or by cab. A pretty little place to click pictures on the tracks or you can also see the small railway museum next to it. (We even made a small 'chaiya - chaiya' video there)
IMPT. - You need to book toy train tickets in advance online or offline. Its almost impossible to get it on the same day.
Yiga Choeling- Popularly known as Ghum Monastery, this is a beautiful Tibetan monastery where the essence of Buddhism can be felt in air itself. Definitely worth a visit.
IMPT. - Do not buy anything from here. Things are highly overpriced and are easily available in outside markets at literally half the rates.
Batasia Loop- This place is of great architectural importance as per literature. It is a spiral railway created to lower the ascent of the Darjeeling railway from Ghum to Darjeeling. There is also a war memorial at the center.
Tiger Hills- The place embraces you with the view of the magnificent Kanchenjunga, the 3rd highest peak of the world. Sunsets are beautiful from this place.
These places can easily be covered in a day. After this we went to Mall Market which is famous for woolen clothes.
After a lazy morning, it was time to check out Nathmuls.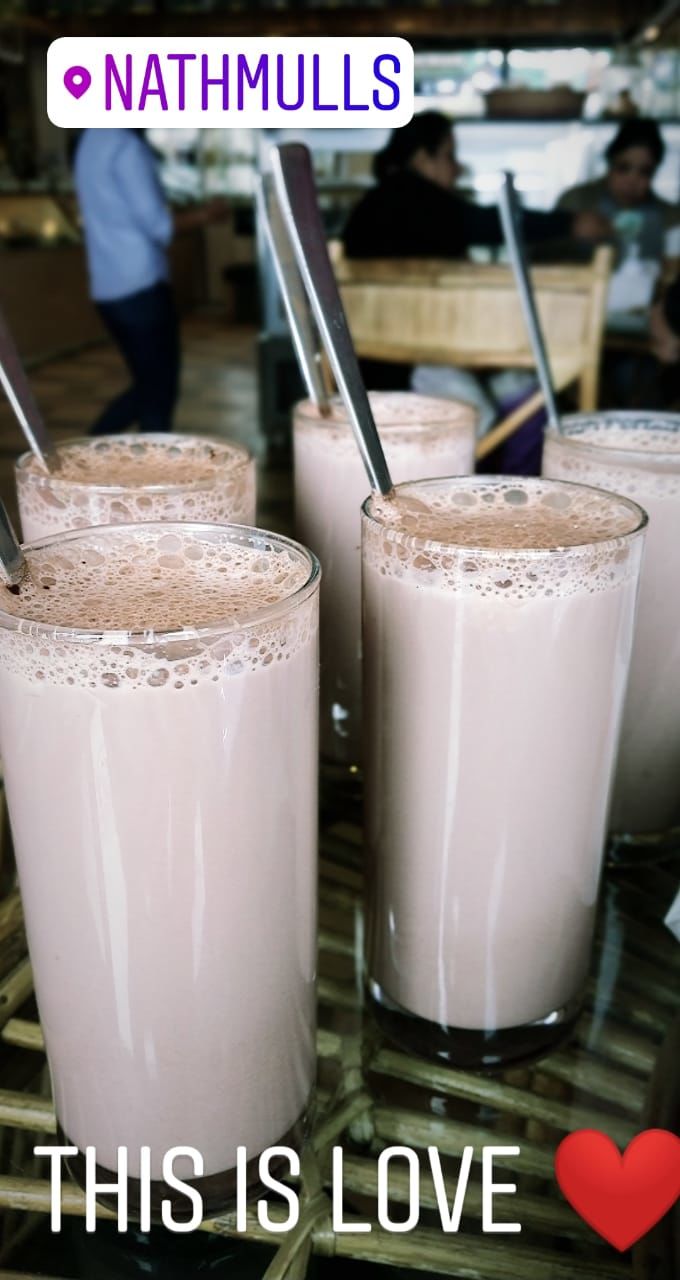 Nathmuls- Probably one of the best teas and hot chocolates in the city. There are various outlets in the city and it a must go.
Kunga Restaurant- This was our next stop. I can visit Darjeeling again just to eat at this place. From soups to momos to main course, everything was delicious. Cheeze tomato soup, Veg cheeze momos, Pork Bhagthuk soup, Chicken momos - these are my favourites.
After this, we only had one thing in our checklist for the day. And it turned out to be the most enjoyable one.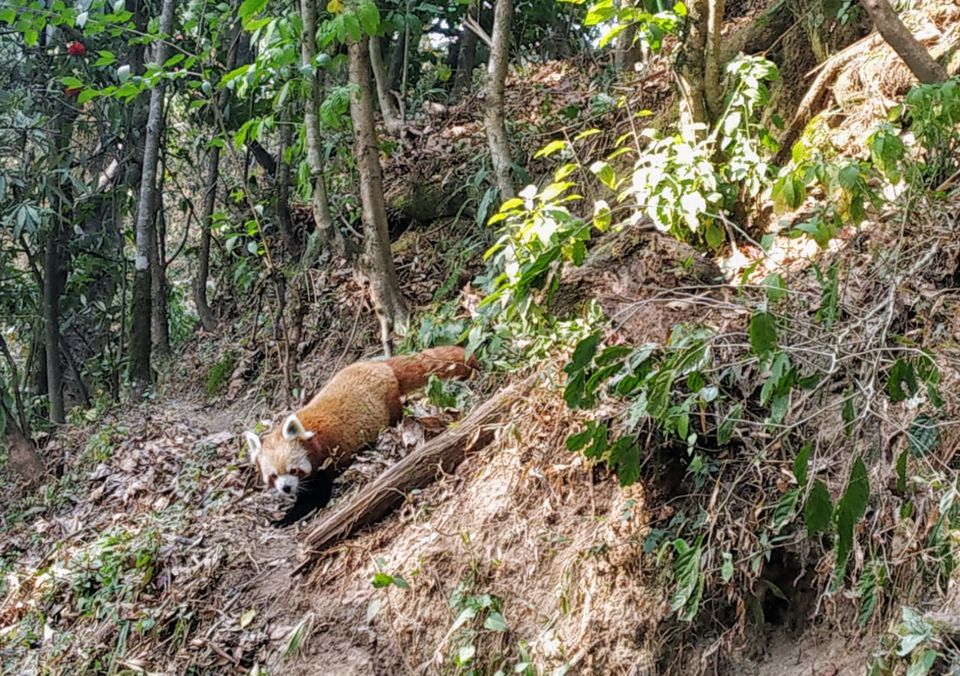 Padmaja Naidu Zoological Park- Red Panda is something you can't miss when in Darjeeling. Only the sight of this cute little furry friend can make your day. Apart from him, there are- black panther, bear, tiger, various birds etc.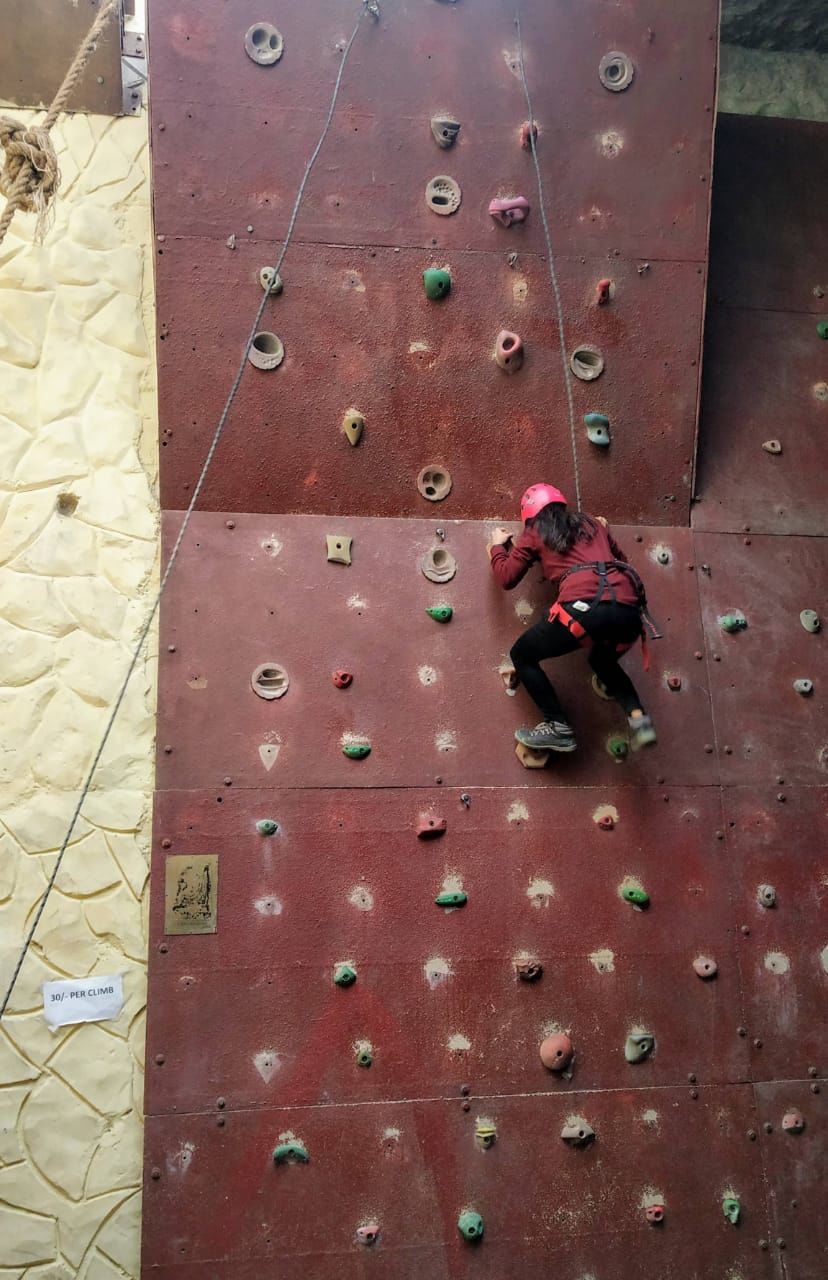 In the premises of zoological park only lies the Himalayan Mountaineering Institute. Do try out the rock climbing on the artificial wall there. They also show a documentary on Kanchenjunga.
How can you possibly skip shopping if you have girls in your group. :P . On our way back, we stopped at Dragon Market and Mahakal Market. These are famous for shoes and clothes respectively.
We had dinner as Fiesta restaurant which was not at all good. So you can skip this place.
Last day in the city!! Anything left? Yes.. more places to eat. We again started off with Hot chocolate in Nathmuls. Next stop was Keventers. This place is famous for its pork delicacies. Pork sandwich and bacon burger are really good.
Since Kunga was closed, we had lunch at Hasty Tasty. Only north indian cuisine here is good. Rest is not worth it. This followed by a bit more of roaming around in the local markets brought an end to the trip.
If found the city really amazing and if not anything else, it can be revisited for Glenary's and Kunga and even some others which we couldn't cover.
Happy Travelling! :D