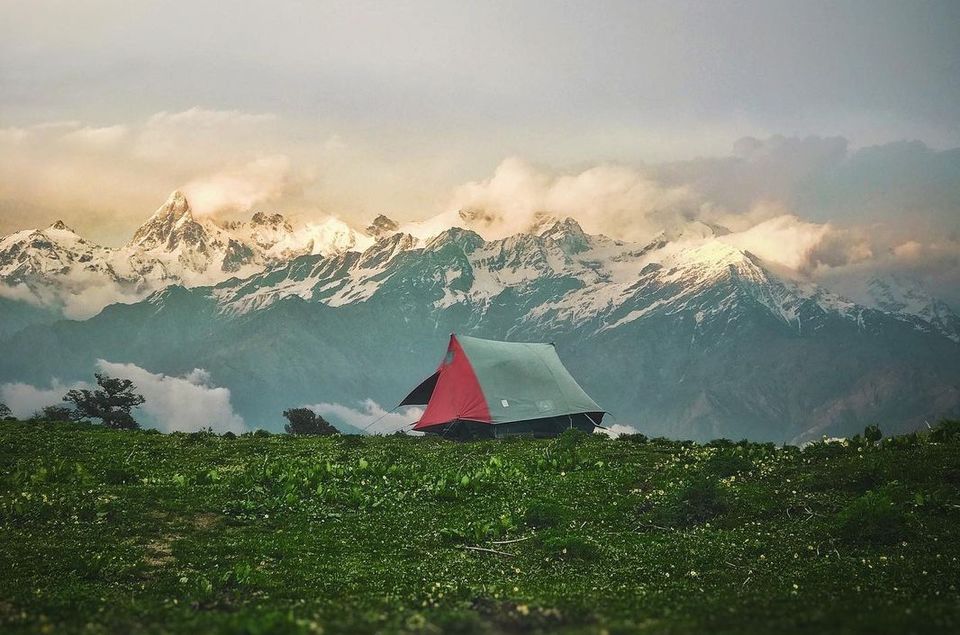 Bugyals are alpine pasture lands, or meadows, found in higher elevation ranges between 3,300 metres and 4,000 metres in the Himalayan region in Uttarakhand. The Bugyals in Uttarakhand remain covered with snow in winters and come alive with beautiful seasonal alpine flora and green grass in spring and hence it is the favorite grazing ground for the cattle of tribal herdsmen.
Uttarakhand Bugyals are one of the most scenic places to travel and enjoy the bliss of being so close to nature. Below are the list of some of the most beautiful and hidden Bugyals of Uttarakhand.
1. Ali Bedni Bugyal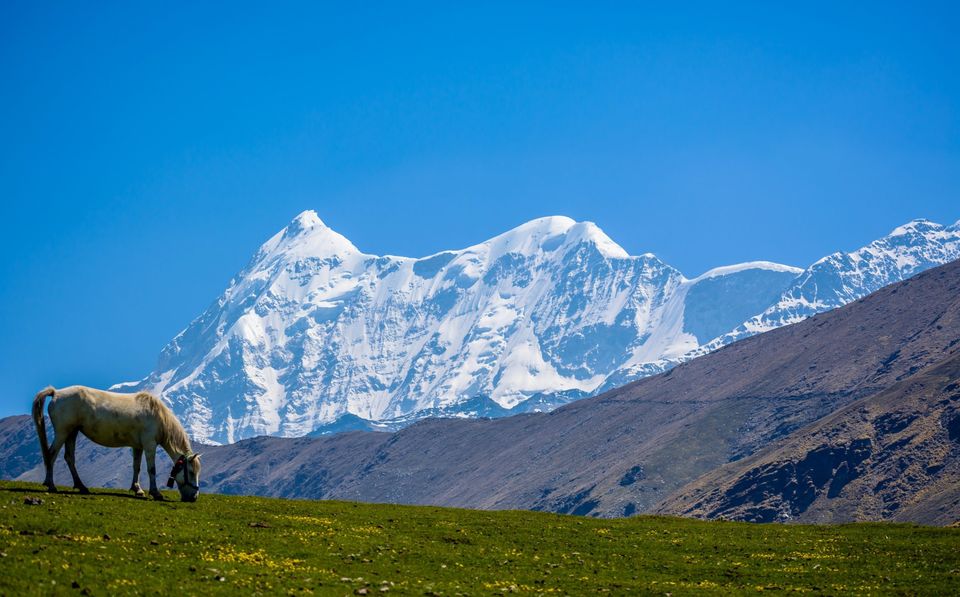 Situated at the border of Garhwal and Kumaon in the Chamoli district of Uttarakhand, Ali and Bedni Bugyal offer the majestic views of the Himalayas. These Bugyals have the grandest mountain view because of the sight of Mt. Trishul and Mt. Nanda Ghunti jutting right out of meadows. Jutting out means you see not just the tips but the entire face of these mountains, almost 6000-7000 ft rising in front.
The impregnable trek to Bedni Bugyal and Ali Bugyal passes through the velvety grasslands and the thick coniferous forest clinging to the steep slopes and hills. Bedni Kund in Bedni Bugyal holds great religious importance amongst the locals.
Take a sneak peak of this Bugyal here.
2. Pakhwa Bugyal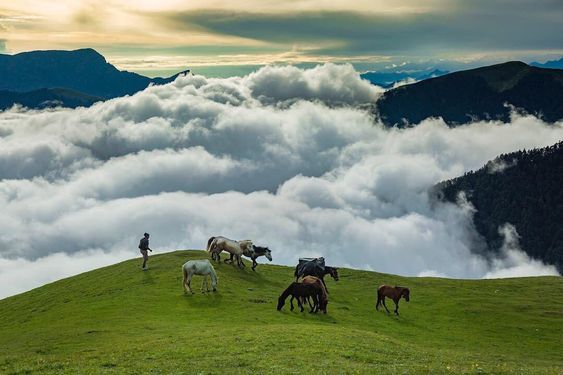 At an elevation of 10,826 feet, the Pakhwa Top is a gorgeous mountain situated in the Kumaon mountains of Uttarakhand. Due to the vast meadows it holds, this trek is popularly known as the 'trek through the biggest alpine meadows of the Himalayas'. The journey to Pakhwa top takes you through mountain ridges, dense forests, rolling alpine meadows and more. You can catch the spectacular panoramic views of the Himalayan Peaks like Nanda Kot, Nanda Khat, Changuch, Panchachuli Peaks, Nanda Devi from Pakhwa Bugyal.
Read more about this Bugyal here.
3. Gidara Bugyal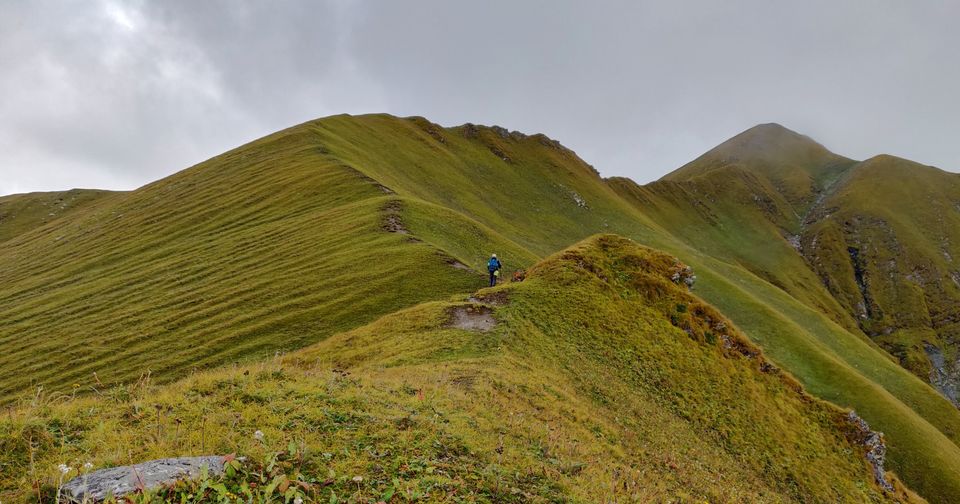 Gidara Bugyal is one of the lesser-known high altitude meadows in Uttarakhand. This lush green meadow is more of a trek-route for the adventurous souls than the tourist folks. During the spring season the full bloom of myriad flowers covers the entire meadows. During winters this place is unapproachable due to snow. This heavenly place is enveloped with peace and serenity and offers stunning views of Banderpoonch peak and Gangotri Ranges.
Take a ride into the scenic journey of Gidara Bugyal here.
Which Bugyal is on your list now? While visiting please be a responsible traveller and keep the mountains clean.
Follow Tripoto on Telegram to get early access to top travel stories every day.
Share your stories on Tripoto's Clubhouse channel!