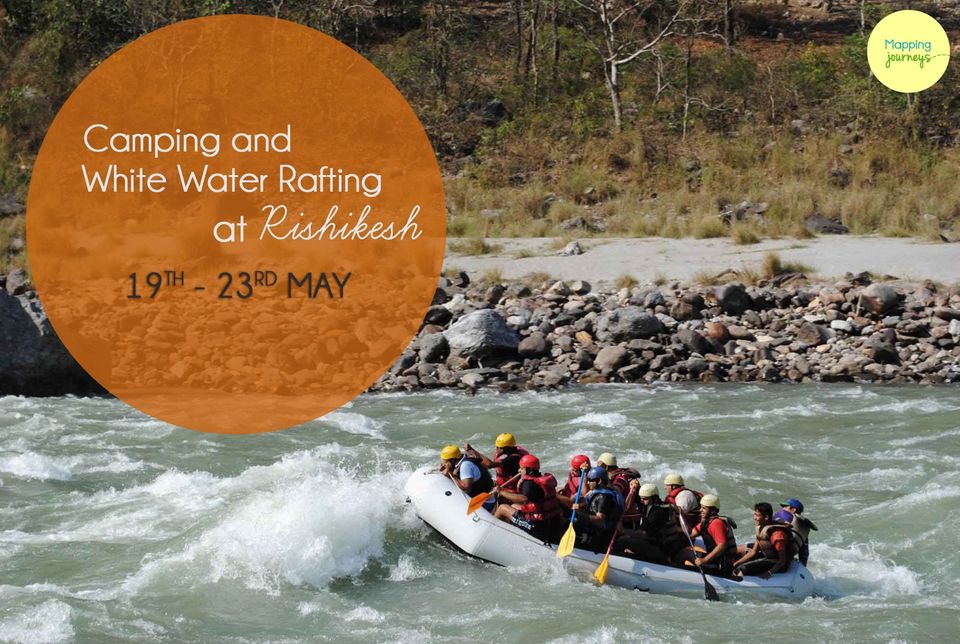 Located in the foothills of Himalayas, Rishikesh comes out to be the land of adventure and spiritualism. A land of nature and adrenaline. A land of saints and travel enthusiasts.
This May, lay in the white sands by the Ganga, explore the Rishikesh markets, take that leap of faith while you bungee jump and raft in Grade 4 rapids!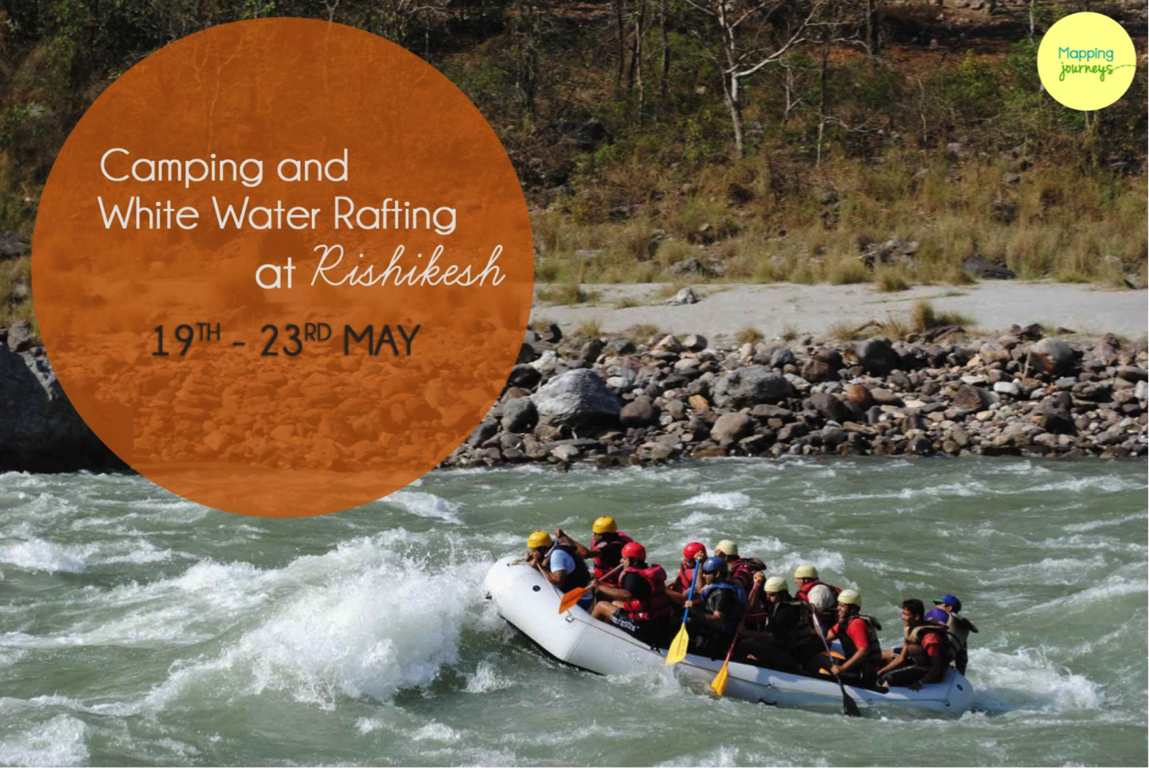 Itinerary:
18th May: Let the adventure begin Early morning departure from Mumbai.
19th May: Hello Haridwar! Reach Haridwar in the afternoon, lunch at Haridwar and transfer to the campsite. Spend the evening exploring the campsite, playing volleyball at the beach and enjoy the warmth of a bonfire in the evening.
20th May: 16kms of White Water Rafting! Post breakfast, we'll leave for the first white water rafting experience and raft through 16kms in Ganga. Post some delicious khaana, we'll head for a trek to a waterfall and end the day with some more games and bonfire.
21st May: Rafting, once more! 26kms of awesomeness. Post breakfast, we'll hit the river this time for a 26kms rafting patch and our day will also include lots of adrenaline, food and Rappelling post Rafting.
22nd May: A day of Bunjee Jumping and explorations Post breakfast, we'll bid goodbye to our campsite and head for numerous adventure activities like the Bungee jumping, Giant Swing and flying fox. Participants are free to partake in any of these activities at additional costs. During the second half of the day, we will be exploring Rishikesh. The day would be the kind of day where we use local transport, eat local food, explore on foot, shop from the markets and attend the much acclaimed Ganga Aarti by evening. We'll stay in a hotel in Rishikesh for the night.
23rd May: Bidding Goodbye The day to bid goodbye to the waters and the sands of Rishikesh. Early morning departure from Haridwar.
24th May: Reach Mumbai
Cost: Ex. Haridwar - Rs.14,000/- (Triple Sharing Room)
*Discounted price till 15th March
Booking Amount:Rs.8,000/-
Balance Payment: Rs.6,000/- (On or before 15th April 2015)
Inclusions: 4N4D accommodations. (3 nights in tents in campsite, 1 night in a Hotel in Tapovan.) Jeep transfers from Haridwar stn- Campsite and back. All Meals from 19th-21st May and breakfast on 22nd May. 2 Rafting experiences Rappelling and trek to waterfall 1 Mapping Journeys traveler Exlusions:
Meals during train travel Meals on 22nd May. Personal Expenses (Shopping, Expenses in Rishikesh, etc) Bungee Jumping (3000/-), Flying Fox(1500/-), Giant Swing(2500/-) Transport to the Jumpin Heights site (350/-) Insurance of any kind Medical and Evacuation Charges Anything not included under "inclusions"
Minimum Group size: 8 Maximum Group size: 24
Important Note: Reporting time in Haridwar is 2:15pm. On 19th May, our train reaches Haridwar by 1:10pm. We will have lunch in Haridwar and take a transport to the campsite by 2:30pm.If you reach after the given time, additional charges for the jeep can be given to move towards the campsite. How to reach and get back from Haridwar- Option 1 - Direct train till Haridwar (Dehradhun Express starting from LTT Mumbai at 7:55am) This is the option that we would be choosing to head towards Haridwar. Option 2- Reach Delhi either by a train or flights. From Delhi, you can board a train towards Haridwar or any of the buses that ply on the Delhi - Haridwar route. Hiring a cab from Delhi is also an option. (6-7 hours journey) Option 3- Reach Dehradhun via flight. From Dehradhun, you can board a train towards Haridwar or any of the buses that ply on the route. Hiring a cab from Dehradhun is also an option. (1 hour journey)
Our team's return journey till Mumbai on 23rd May is going to be from Haridwar by 14318 DDN INDB EXP at 7:45 am to Delhi and then another train from Delhi by 12248 NZM BDTS YUVA at 1:35pm to Mumbai.
You can opt to join us in this journey or choose to fly back from Dehradun or Delhi.
We'll assist you in all possible ways to get to Rishikesh and getting back. We can discuss your return travel options at length if the need be!
Cancellation Policy
For Cancellation, If you inform us, Prior to 15th Feb 2015: 25% of the total event costs would be deducted.
Between 15th February to 15th April: 50% of the total event costs would be deducted. Between 15th April to 1st May: 75% of the total event costs would be deducted.
No refund would be provided from 1st May 2015
Frequent Searches Leading To This Page:-
weekend tour to rishikesh, weekend trip to rishikesh, weekend holiday to rishikesh, weekend getaways to rishikesh, weekend travel to rishikesh