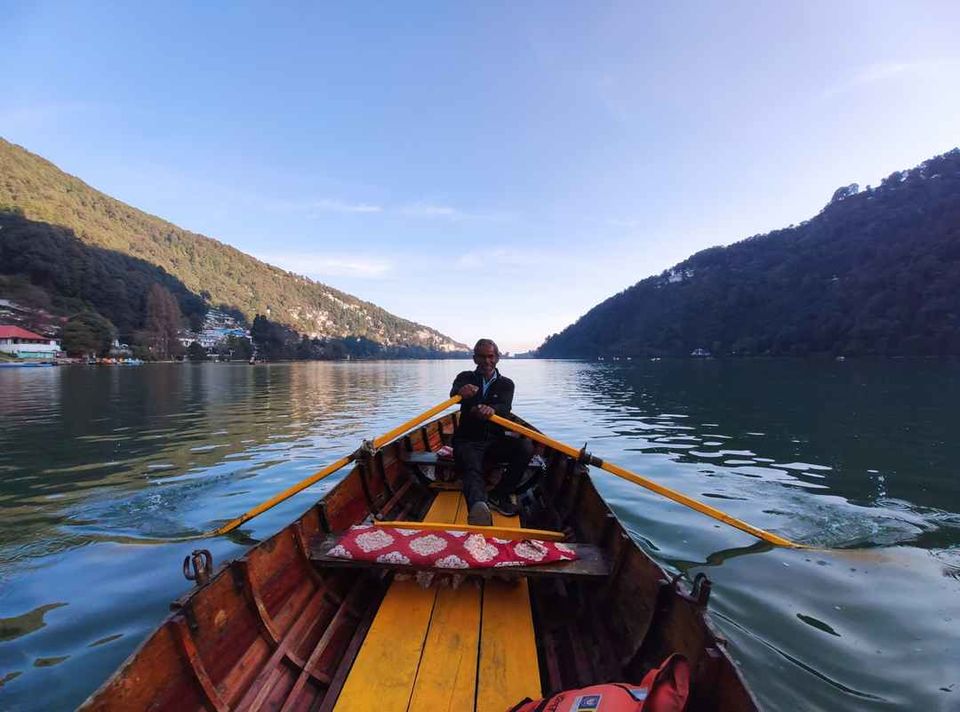 After spending 2 days and covering most popular places and having a 10 month old baby we decided to do light travel on 3rd day. We woke up at around 10 AM and after breakfast and bath left the hotel at 12 Noon. We preferred walking to Nainital. In afternoon we have seen the ducks and fish in lake. Ducks, fishes, lake, mountain, cloud all in single picture. You can see these in pics.
We have seen many colorful boats also offering boat rides. And each boat has unique name. We walked around lake on Mall road during day to the other end of the lake where Naini Devi temple is present.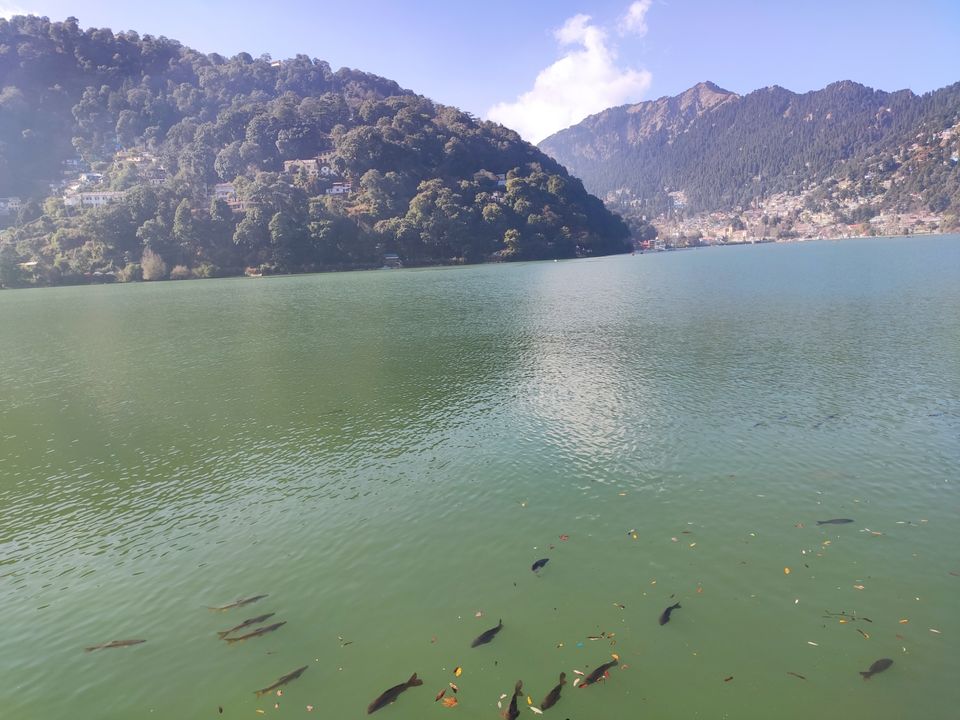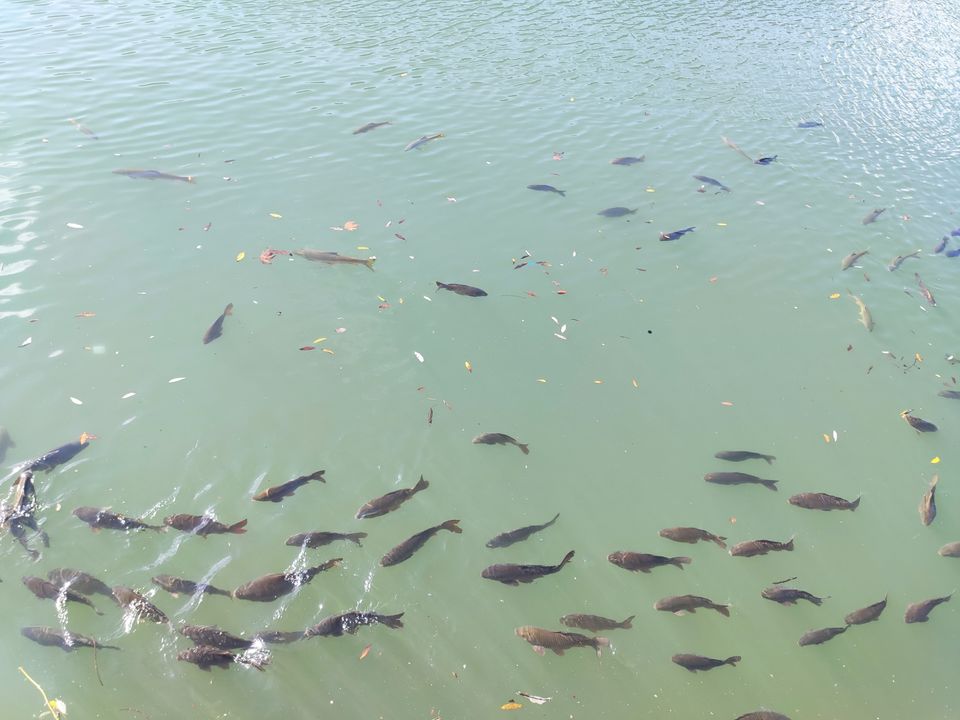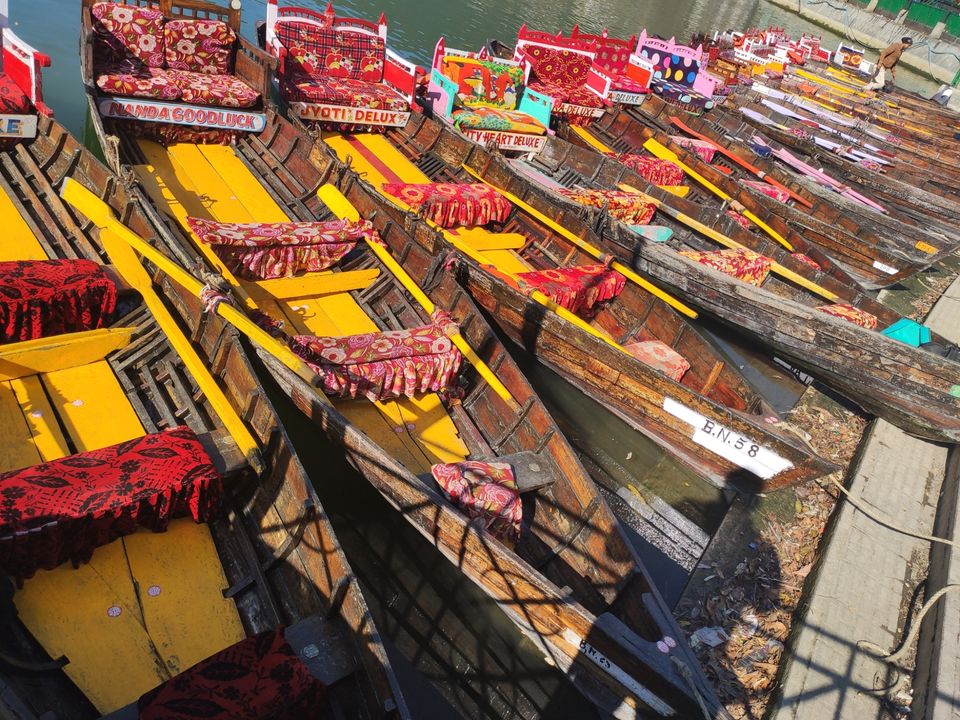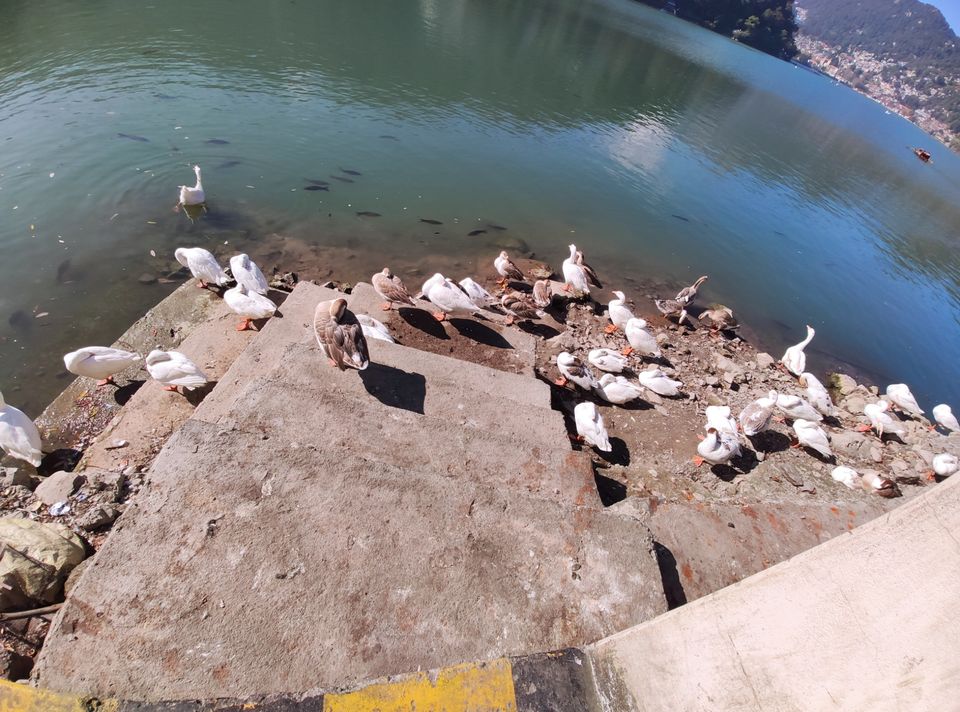 Nainital lake at Naina Devi Temple end
So at this end new boats are being prepared. Being painted, polished and decorated. Then we walked through the Tibetian market and bought one gift for one of my friend's new born baby. Thanks to the wide angle camera in phone now days, I am able to capture whole boat from one end to another end just standing 2 steps away.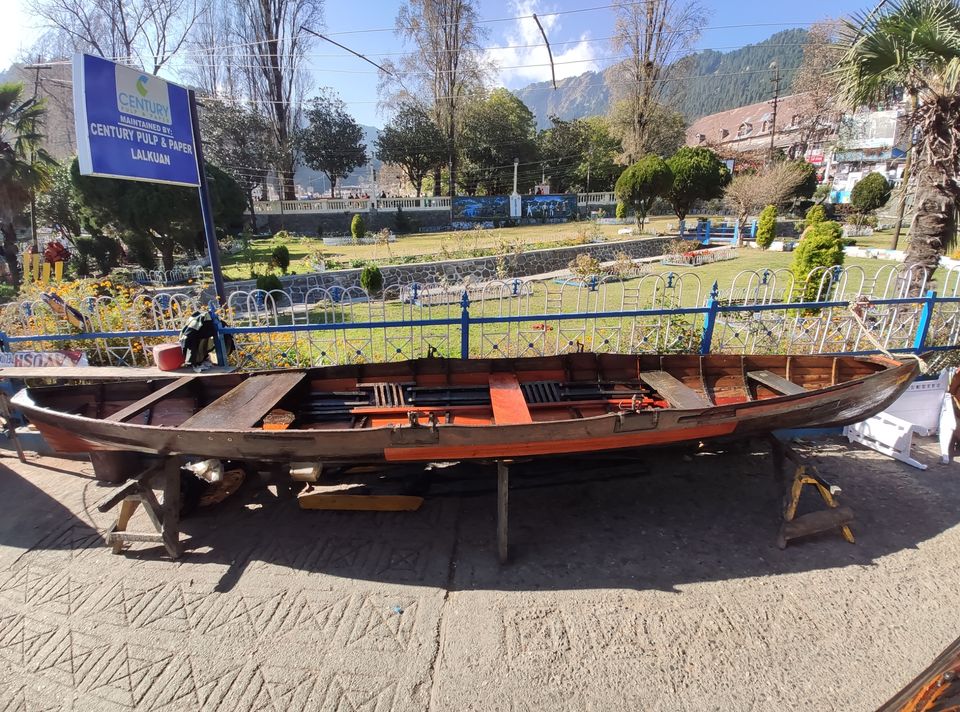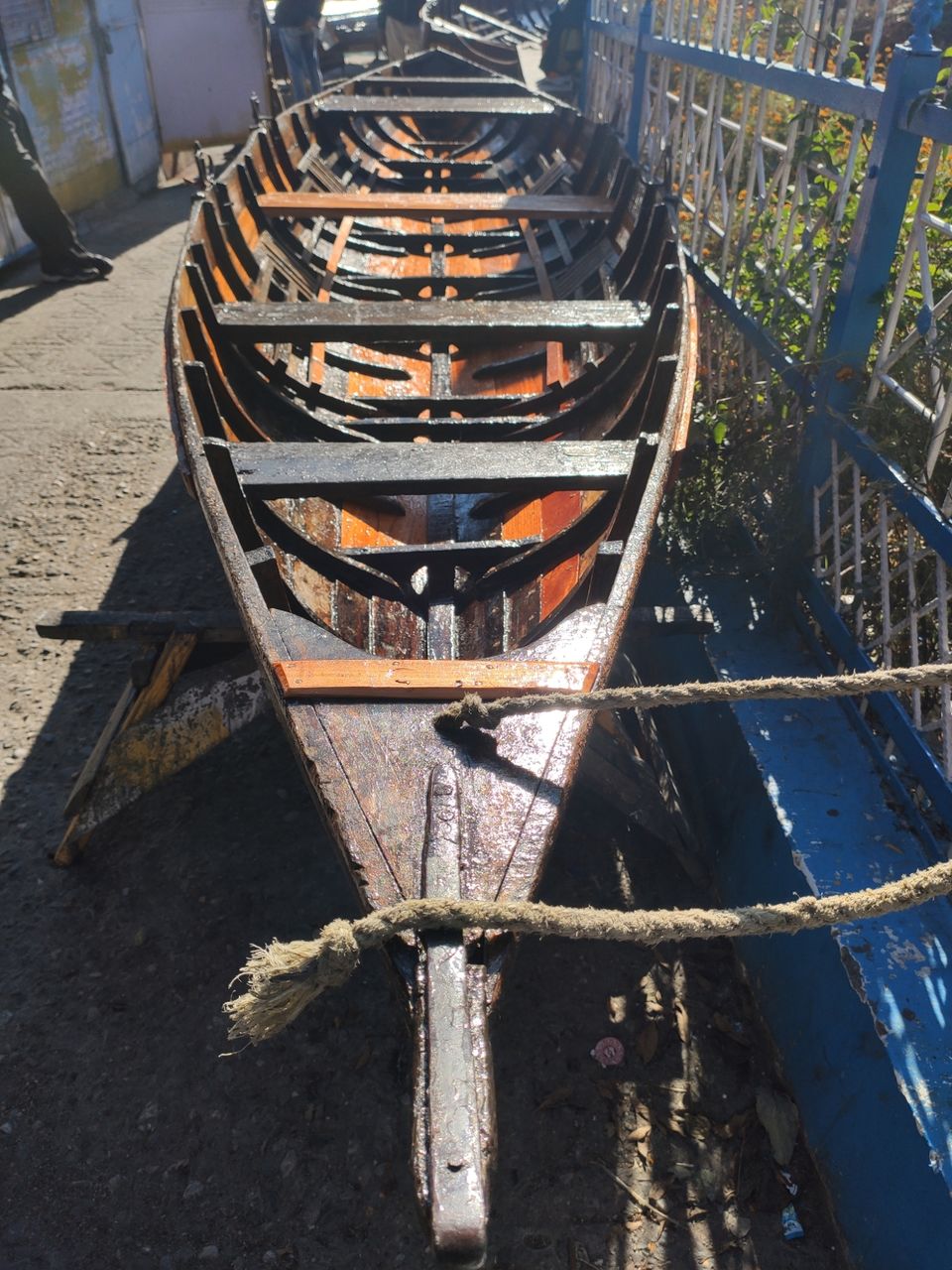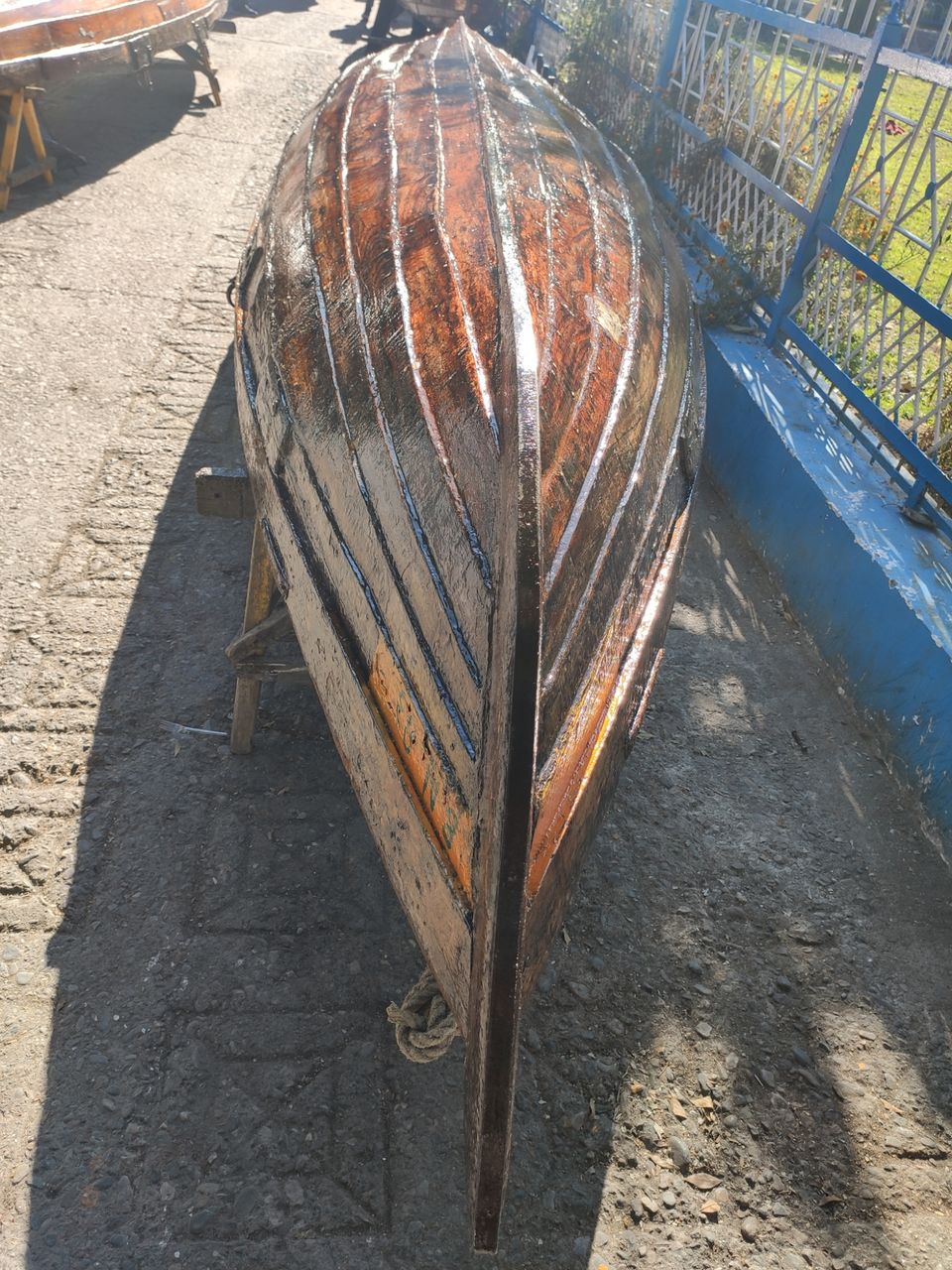 We reached the Naina Devi temple and offered some prasad there. After that we went to Gurudwara. And it was very peaceful at Gurudwara. We spent some time there. After coming again through Tibetian market, there is cricket ground just beside the market. Some match was in progress.
Now instead of going to Mall road again we decided to move towards the local market of Nainital. Because all of the Mall road is specifically for tourist only. All things are costly. We started walking towards the local market. There are a lot of shops for sweaters, shawls and restaurant. We did lunch here at some vegetarian restaurant.
Nainital Boat Ride - A memorable one
After doing lunch, we came down again to Tibetian market and went for boat ride. The bait driver was awesome. He sang song for us in his own way. and I sang too for my daughter. This scene was very filmy. Like who sang songs on boat after Shammi Kapoor's "Tareef karoon kya uski jisne tujhe banaya". The boat driver sang "pholoon sa chehra tera , kaliyon si muskaan hai" and many song. I captured one song to have souvenir from this ride. He was also splashing water to entertain my 10 month old daughter.
He was telling his boat names "Dhano"( from movie sholay), Anarkali (From Mughl-E-Azam). Now he is driving "Kavita".
He also told us that boat is prepared in 1 to 2 lakh rupees but licencing is one in 5 to 6 lakhs. So total on water price for boat is around 7 lakh 30 thousand.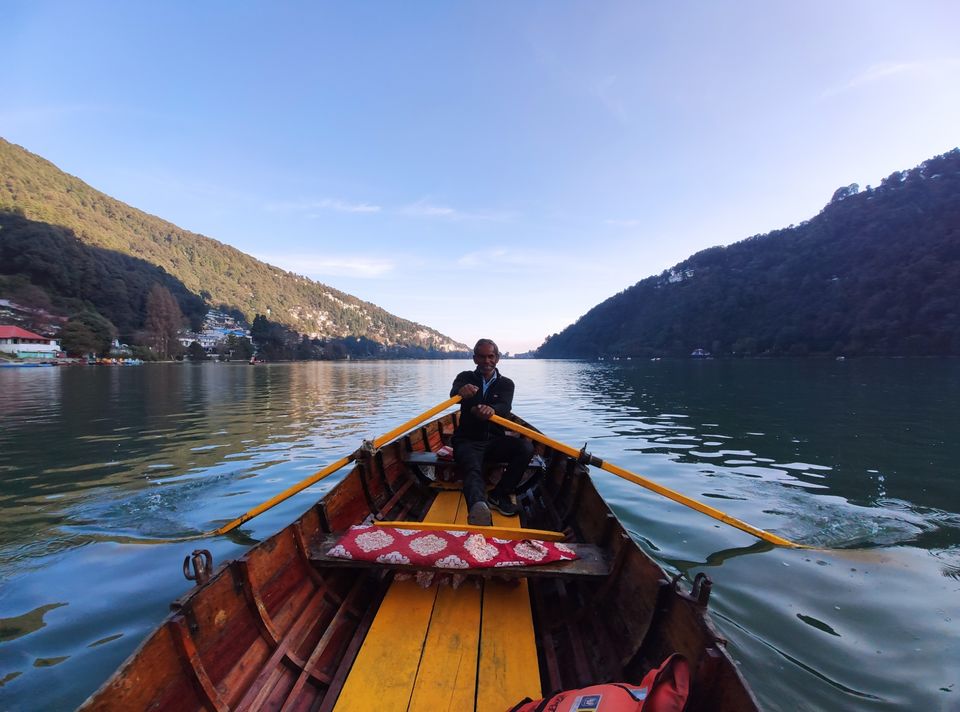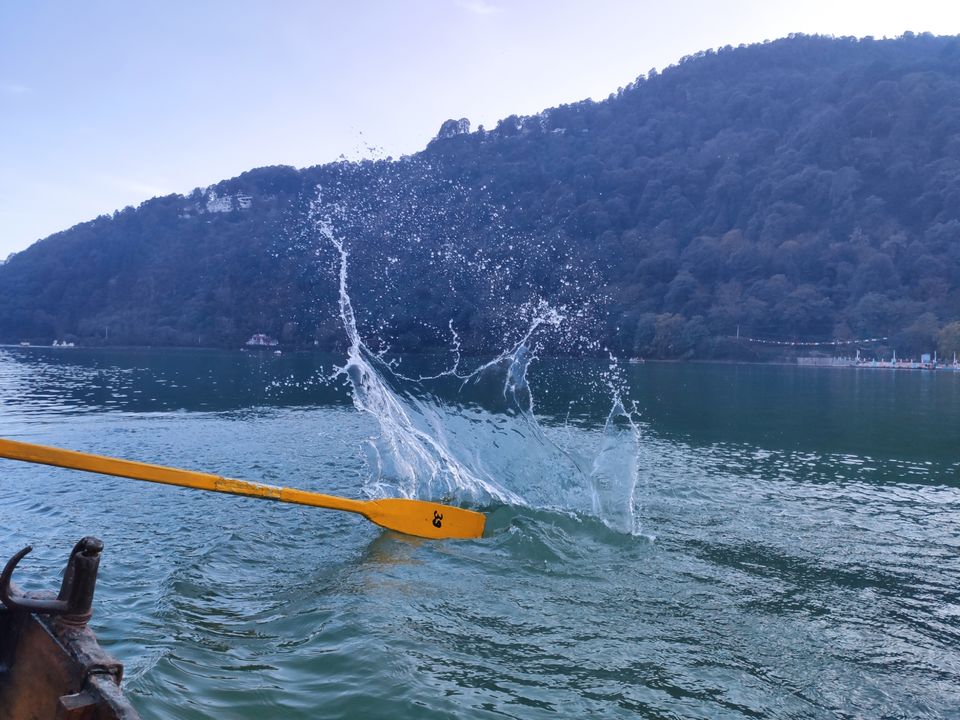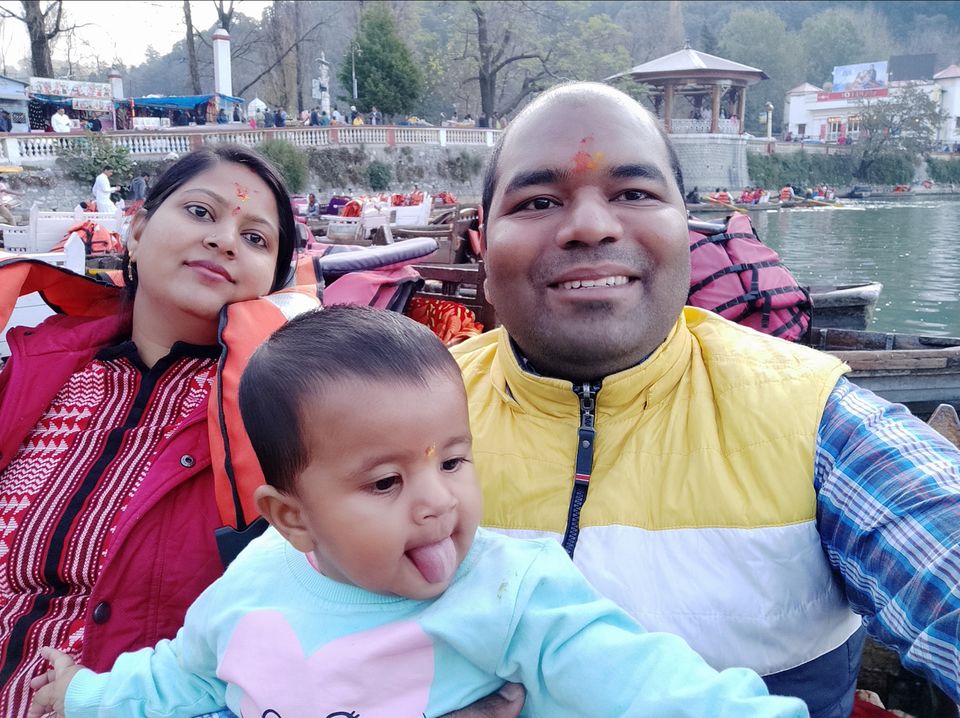 Frequent Searches Leading To This Page:-
Best Tour Packages For Nainital, Tourist Places Near Nainital, Nainital Sightseeing Tour Packages, Trip To Nainital Package, Nainital Tour Package Cost, Nainital Tour Travel Packages, Nainital Local Sightseeing Package, Nainital Holiday Packages Families