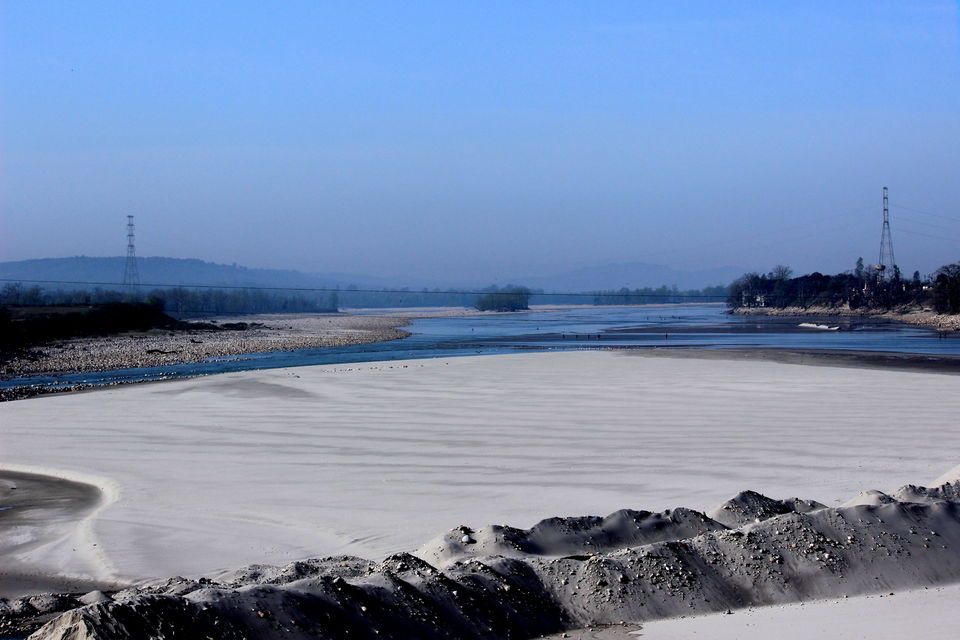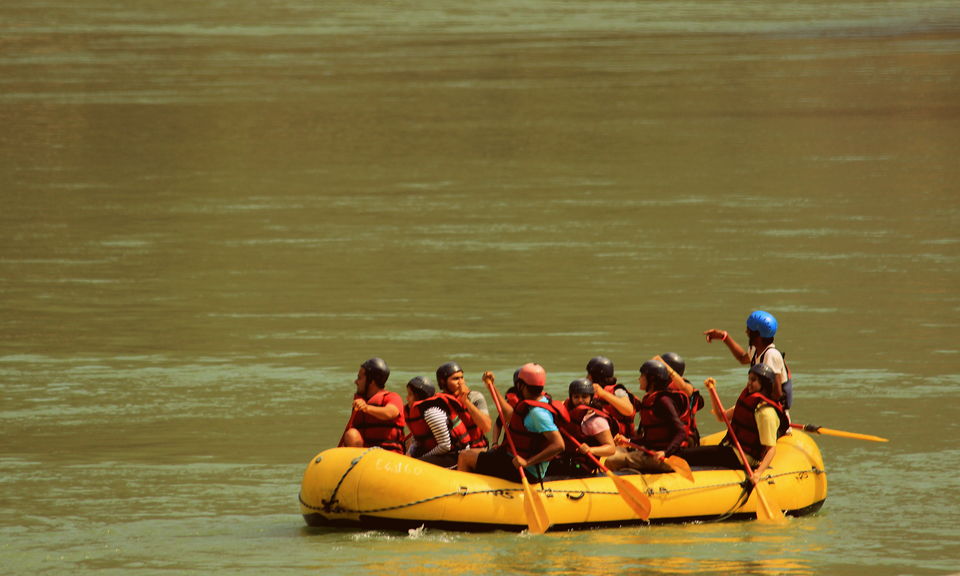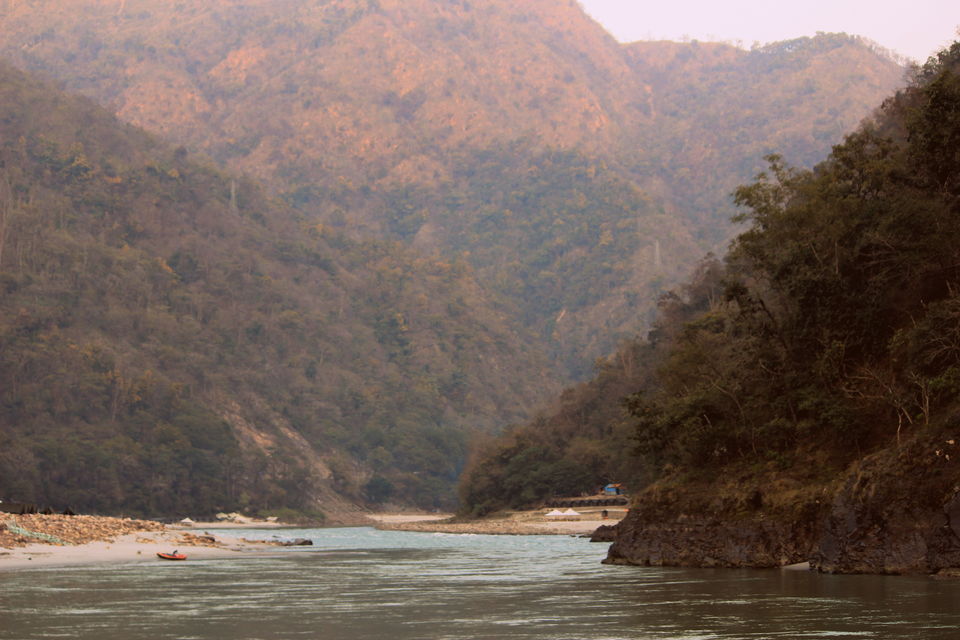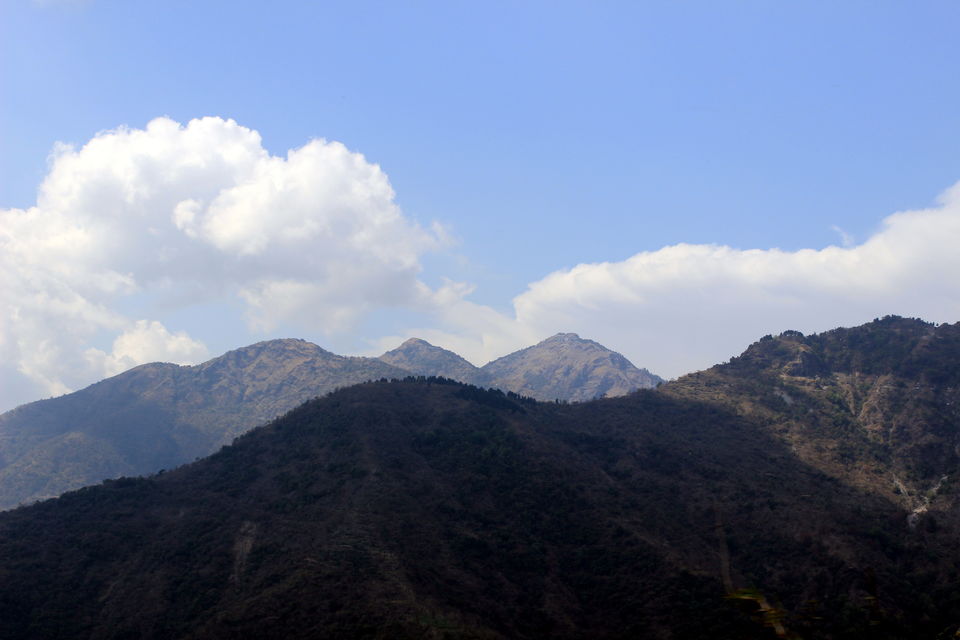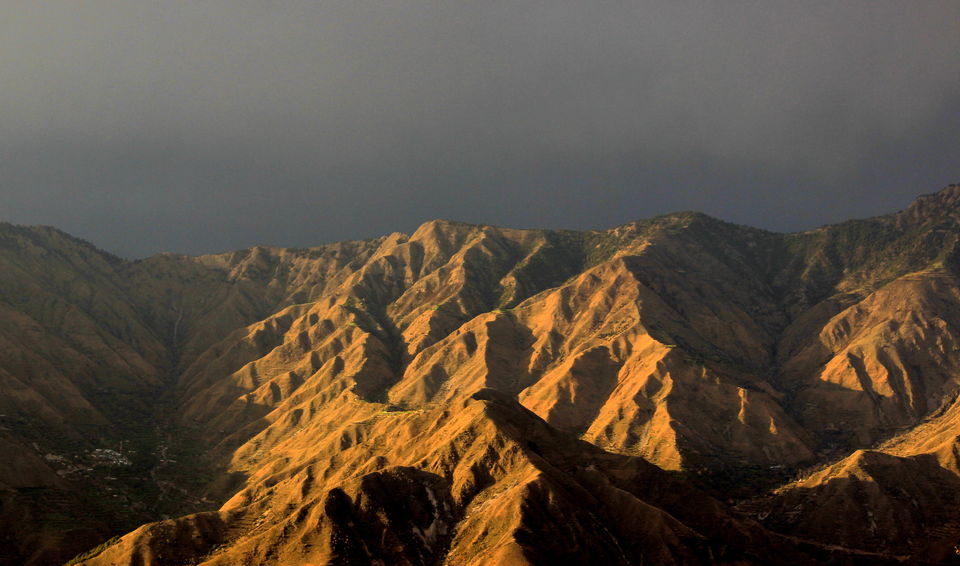 This was the most special and most random trip till date as one night all of suddenly I decided to overcome my fear and decided to do bungee jumping and river rafting.
DAY 1:
Same night I packed my bag and decided to go and explore Rishikesh with no friends and no planing . I started around 12 in the night from Meerut by bus and reached Haridwar 4 in the morning. I was welcomed by cold breeze and pleasant weather. As i got down from bus i started feeling the spritual vibes .
I took a bath in the holy Ganga at 5 in the morning ,water was so cold that my whole body become numb but i couldn't come out of water since it was so refreshing.
At 7 everyone started gathering for Ganga aarti i also joined them . it was a blissfull experience . I got to capture few amazing moments on my Canon 600d
After Aarti I headed towards Rajaji National Park where i took safari and got to see wild animals like elephants deer and different kinds of birds.
It was already 12.00 pm before i came out from my safari Ride , i decided to go to Rishikesh for what i came yes it went straight into jumping height office and booked my slot for bungee jumping
yes finally the time came I was standing and waiting for my jump . I was nervous but excited to experience something different :) yes i got the guts finally
the instructor was nice she explained me how to jump and also motivated me by telling you going to witness something magical that you will remember throughout your life .
and finally i jumped after 3 seconds i was flying like a bird screaming and shouting
it really was something magical . i didn't speak for 30 mins after i came down i was sitting near river side and thinking about my jump .Tears came out of eyes but those were out of happiness :)
yes finally i did it :)
after bungee jumping i had my lunch in the jumping heights cafe . food was good little expensive though but it was hungry so i decided to eat their itself.
After having my lunch it was time for my next adventure - river rafting as i was alone rafting people ask me to adjust with one group from Delhi .
I introduce myself to them and we become friends soon after our journey started .
it was a thrilled but fun ride .View was amazing as we were passing through Mountains.
we were entertained by our guide who was scaring us by telling how people die in river rafting
I was tired after having my day full of adventure so i decided to stay in a camp Shivpuri and i made the right choice as the view was breathtaking .
we started out night fun by ding campfire and playing games after dinner I decided to go for bed as i was tired and next morning we have to go for other activities , you could hear the sound of water during night .
DAY 2:
I woke up around 9 ,after having our breakfast I decided to go to Mussoorie which was 4-5 hours drive from haridwar .
We visited gun point and other local places and returned back to delhi next morning
Ram Jhula is an iron suspension bridge situated at Muni Ki Reti in Rishikesh in Indian state of Uttarakhand. Built in the 1986, over river Ganges to cross the river and is a landmark of Rishikesh. You can visit the nearby temples.temples. Dont forget to eat at chotiwala restaurant ,its worth it :)
You got the guts ?if yes this is the perfect place for you This is the perfect destination For the people who wants to experience something different and wants to know what it means to be alive . Me and my friend made the decision to overcome our fear and decided to do it finally. it took only 5 seconds to realize how it feels like to be alive . I was so scared when i looked down but jumped after taking a long breathe and in no time i was flying like a bird I didn't speak for 1 hour after i jumped from 83 meter tower knowing i may or may not be alive :) I cant explain much but once you go and experience it ,you will understand me better You really need the guts, i mean it :)
An experience to remember- river rafting On the banks of Ganga our guide was pumping air into the raft. We huddled closer to him as he gave us instructions and precautions. I tried hard to focus on his words but my mind was occupied with the surrounding beauty of the silent river and the eagerness of rafting. Not once did I think that these words would save my life later. We jumped onto the rafts with much enthusiasm. Our guides made sure that our life jackets were tight and helmets on their place. We were handed paddles which were longer than I was. I imagined how much strength I would need to move it through the water. With a few strokes our raft left the banks and the sky turned darker. We hollered 'Jai Ganga Maya Ki' and cheered our paddles. We drifted through the river and even hopped out of the raft into the cold river for a while. Our guide informed us that we were nearing the rapids and here we would need to paddle harder. I was excited for the new adventure. I admired the flowing water and dipped my fingers into the icy water. Huge waves were forming in front of us looking like lifeless ghosts. Our raft rocked with the waves and a gigantic wave hit our raft. In seconds it overturned. All seven of us were dumped into the chilling water. Before I could take a breath I was pulled downwards by the strong current. The waves kept pushing me into the river. I gulped down much water. My life jacket kept bringing me back to the surface against the current. Water sprayed all over me and I felt as if I had no chance of making it out alive.
Frequent searches leading to this page:-
rishikesh 1 night 2 days package, rishikesh to kedarnath and badrinath, haridwar and rishikesh package from delhi, tour in rishikesh, rishikesh to char dham yatra package