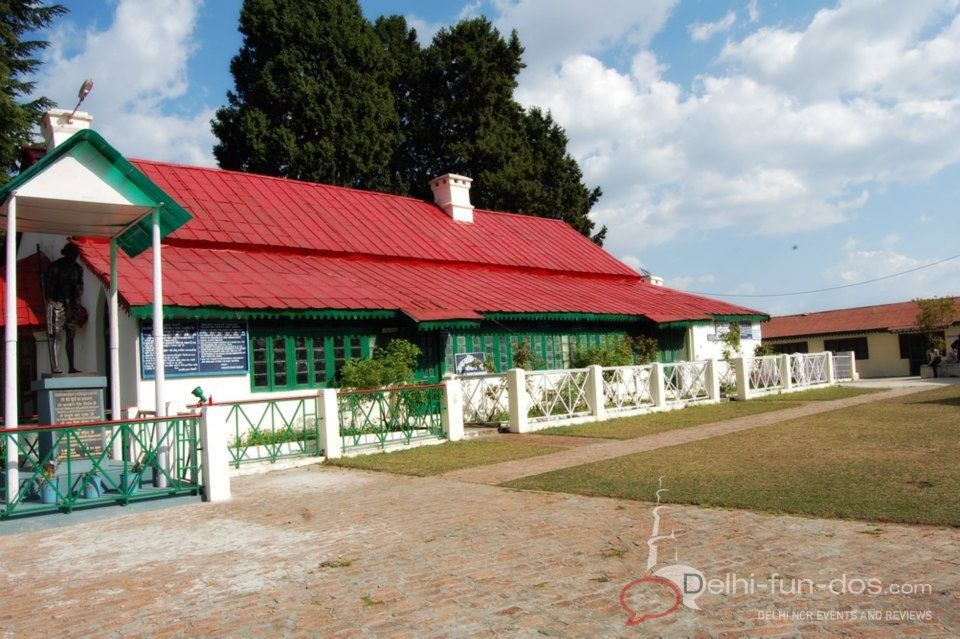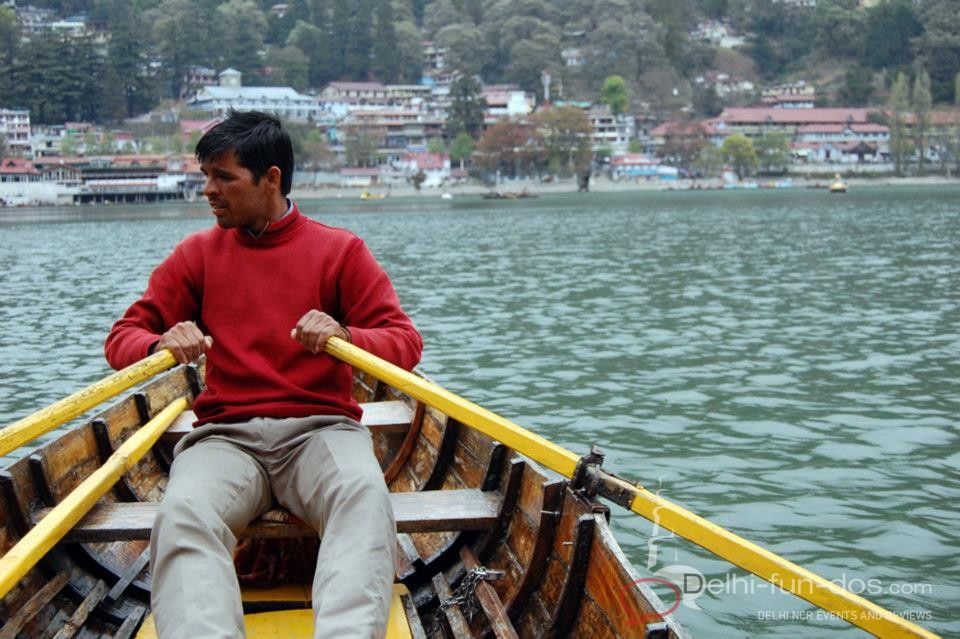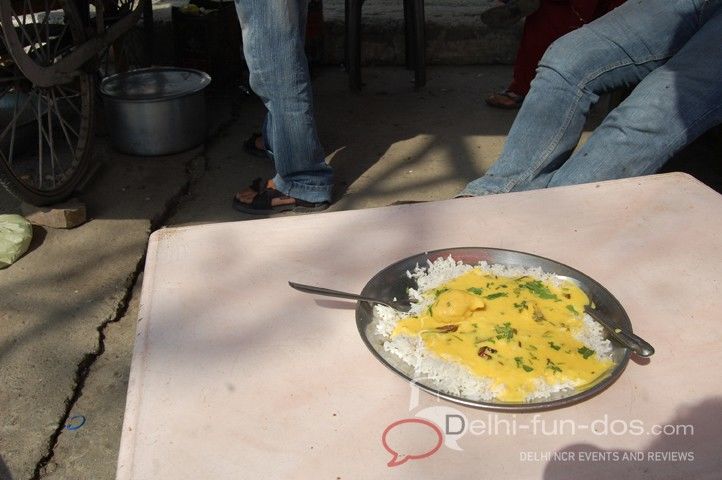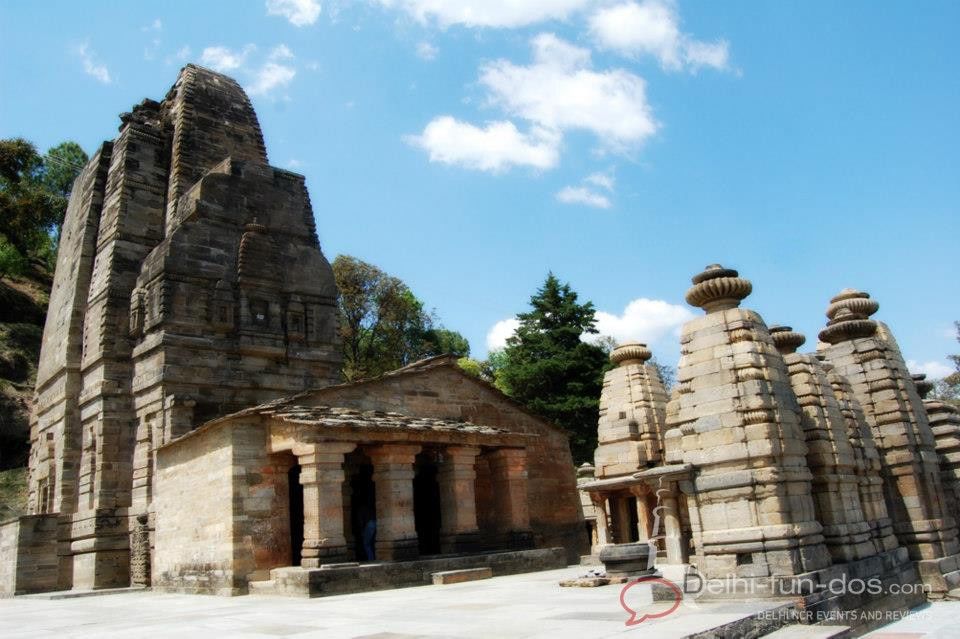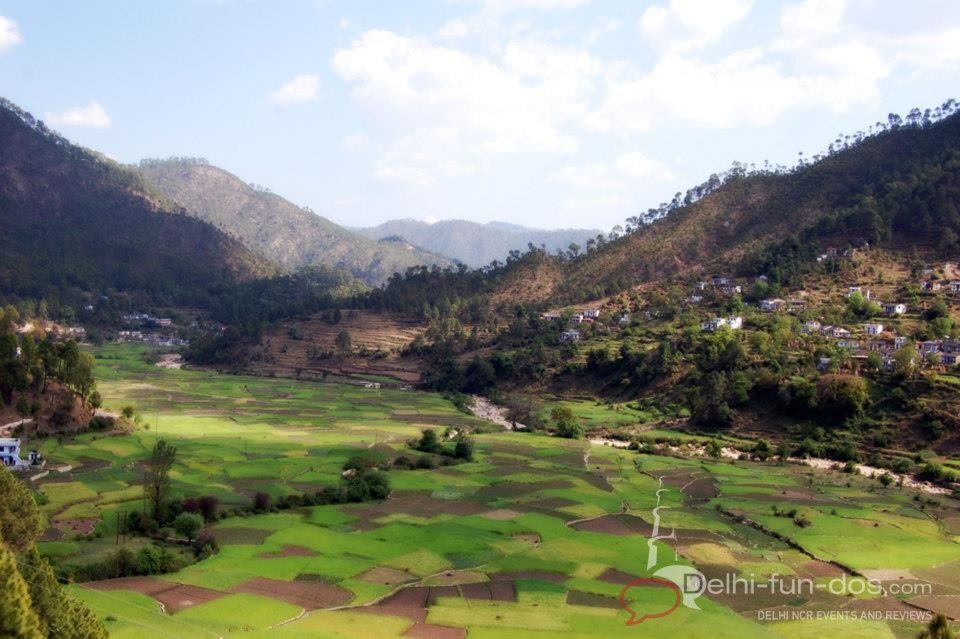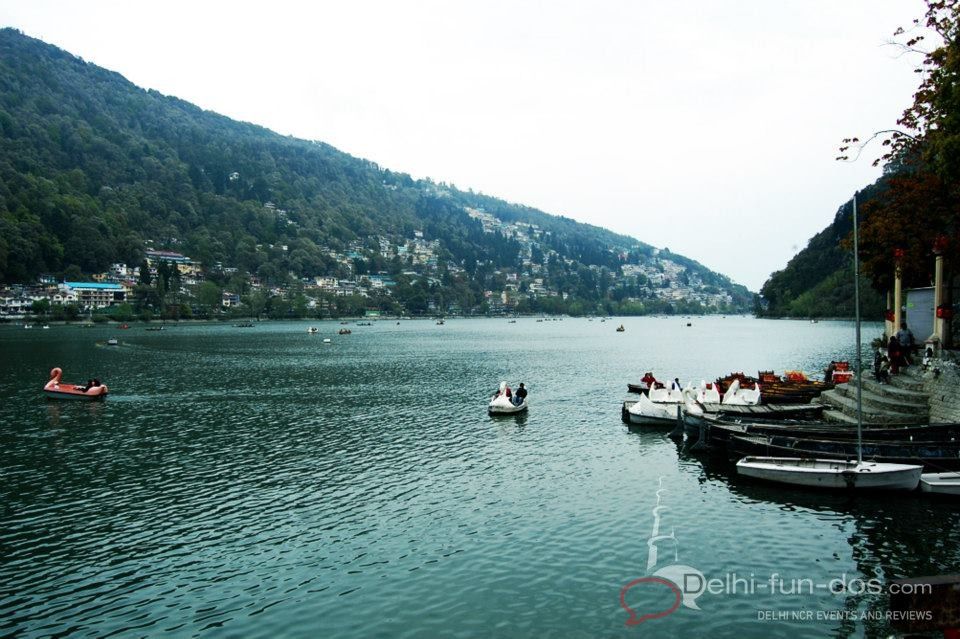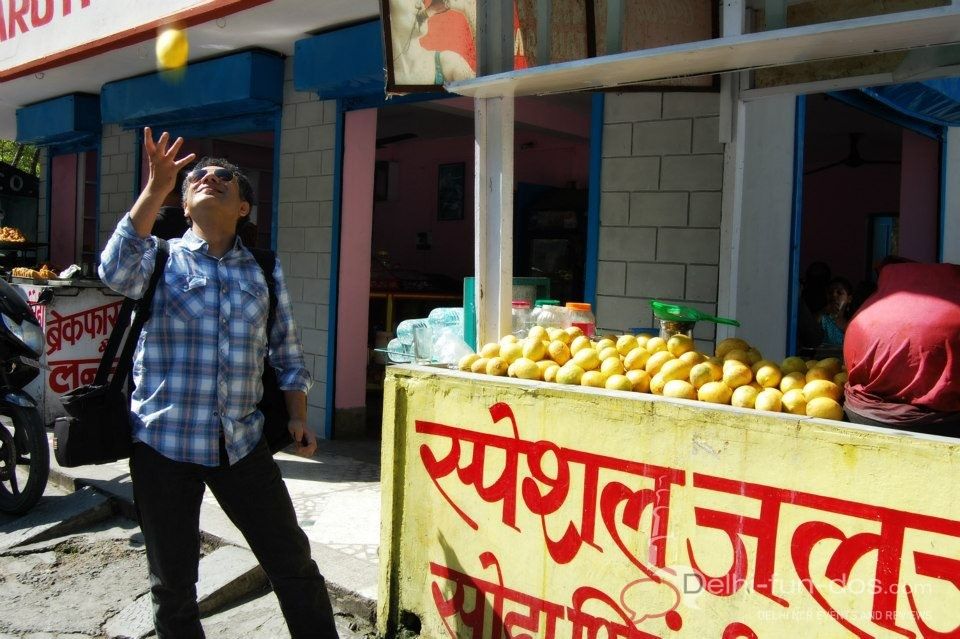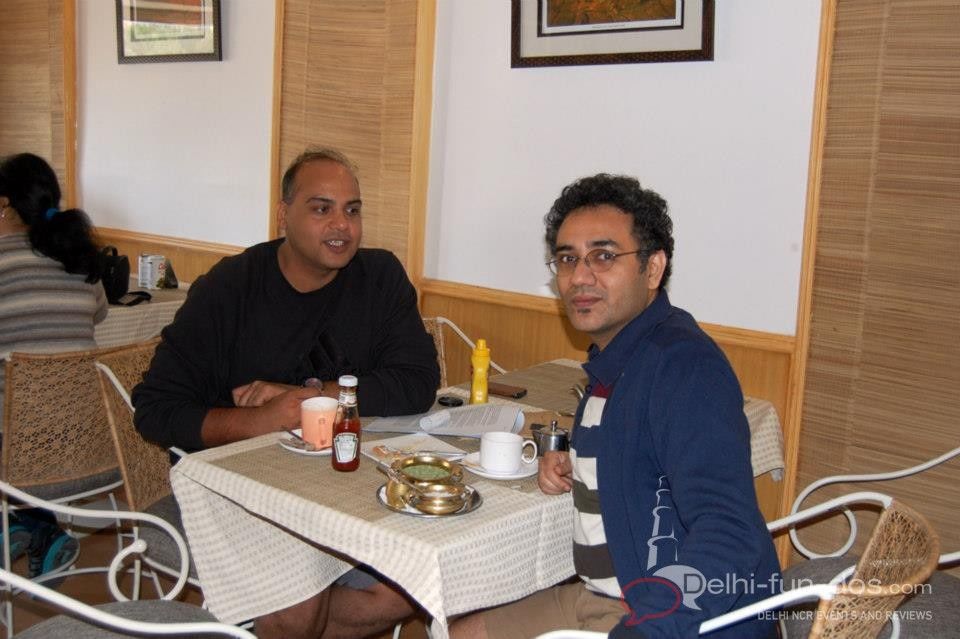 The fun of Delhi is that the fun dos are not limited to the city. April's second last weekend, being a 3 day break for many, saw a virtual exodus from Delhi. People dug up uncommon locations and travelled to exotic destinations in Himachal, Rajasthan or Kerala. We decided to go common and drove up to Nainital post work on Thursday.The route was Gurgaon (3:30) – Rohini (5:30) —Nainital (2:30 next morning ;-), 9 hours gross from Delhi to Nainital). The drive was mostly on plains except for the last 25 odd kms up Kathgodam. The roads are decent – mostly. The stretch between Rampur to Rudrapur is on hell. This 30-40 km road is all broken with almost a foot deep potholes extending from side to side. So if there is any doubt about condition of the car, give this road trip a skip. When we had started from Delhi – it was raining – rather – pouring and in the first few hours we enjoyed the untimely showers. After Rampur, the sky was clear till Nainital where winter still had a residual presence. We had prior booking so accommodation at that hour was not a problem and we slept snug under extremely heavy quilts that night.
The next morning was bright and pleasant. The sparkling lake dotted with colorful boats seen from our hotel balcony made us realize that we were finally on a holiday. To celebrate – for breakfast we went on a binging spree at this fancy café – Sakleys – tea cakes, chicken sandwiches, coffee / tea and banana pie loaded with fresh cream. We spent the evening strolling on the Mall road and sampling chats, gol gappe, chila, fried burger and similar soul food – which was wise on hindsight since the hotel dinner was bad. We had soaked up enough Nainital in a day. Consequently, early next morning we were showered and ready in our car for Kausani by 8! Kausani is 140 km from Nainital and in combo with some other tourist points like Raniket and Almorah it is a day-night trip with tourists preferring to spend the night at Almorah. We were however committed to our Nainital hotel for three nights so intended to return.
We drove on and stopped for breakfast. On enquiring, we came to know that the Katarmal Sun temple was a mere 7-8 km detour. This is an eighth century temple dedicated to the Sun God, and apparently one of the four Sun temples in the world. We decided to visit this.The temple was located on top of a hill. Earlier, the only way to visit the temple was to climb for about 45 minutes to an hour. ASI's initiative to restore the temple has recently led to the building of a road till about 200 meters away from the temple. However the road is still kuccha, and the scary drive up should only be attempted by pros.
Thereafter, we returned to our original route and resumed our drive to Kausani. The closer we got, the more picturesque became the surroundings. We drove through valleys with step farming and serpentine rivers. The road was smooth and we saw unknown wild flowers on the side.
We spent about an hour their soaking in the peace. Around 5 ish, we started our drive back for Nainital. Barring a flat tire, the rest of the drive was uneventful. We reached Nainital at around 10 ish and packed food from Shaan-e-Punjab. Fare warning – it is one of the worst Punjabi food joints that one can think of.The next morning was a rejuvenating jog around the Naini lake for one of us and catching up on winter sleep for the other. We attempted the rope way but could not make it because of the long wait. Instead we bought sweets (the famous Bal Mithai of Kumaon) and drove to Bhimtaal. Bhimtaal is also a lake, smaller than the Naini lake. We strolled on the footbridge, took pictures and had the tastiest karhi chawal from a cart and then we drove back to face the Delhi Summer of 2013.