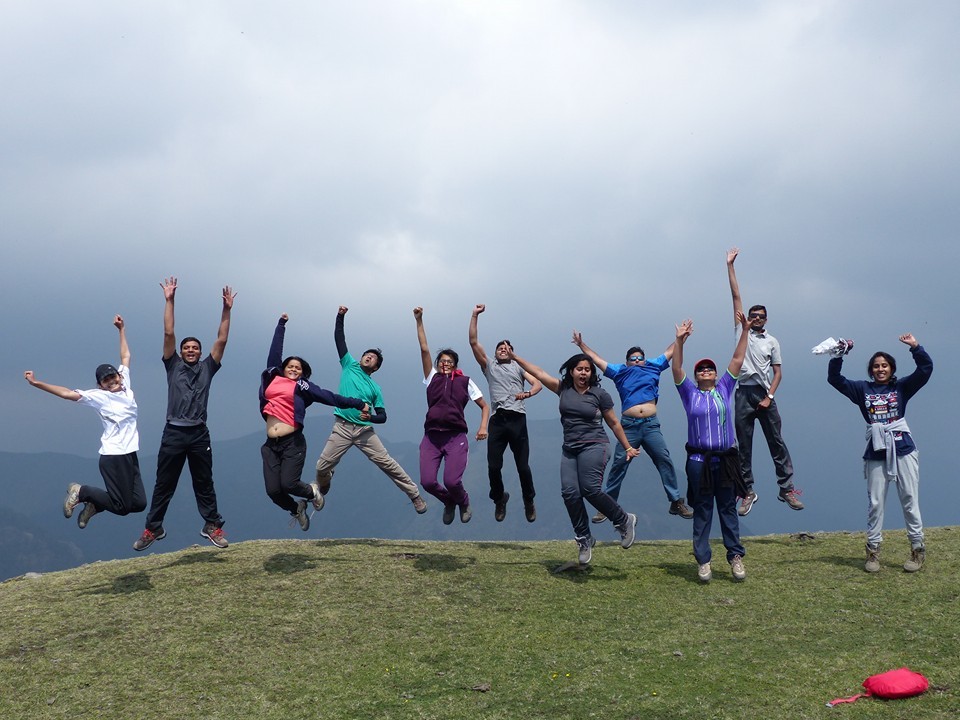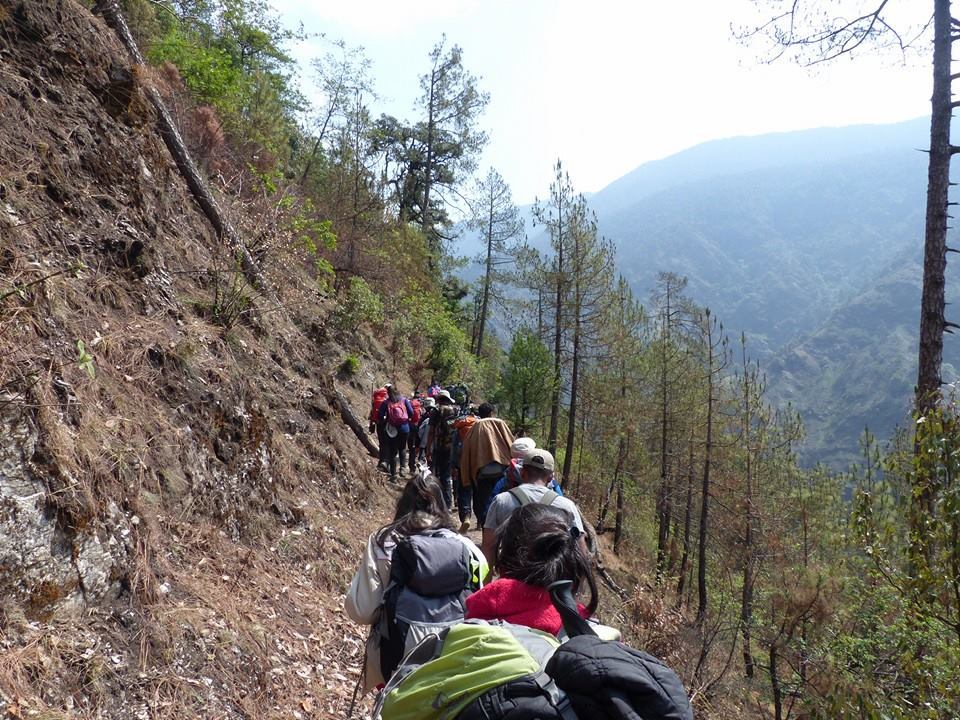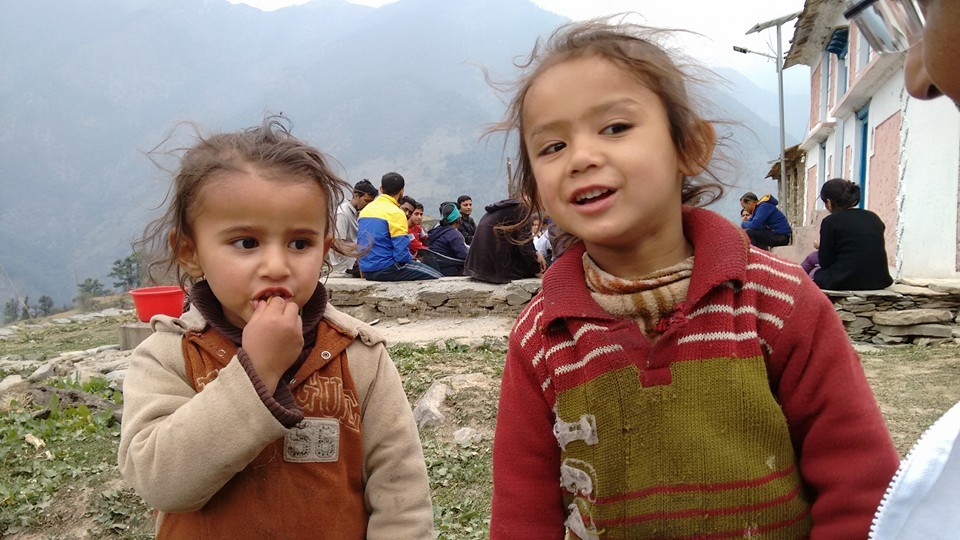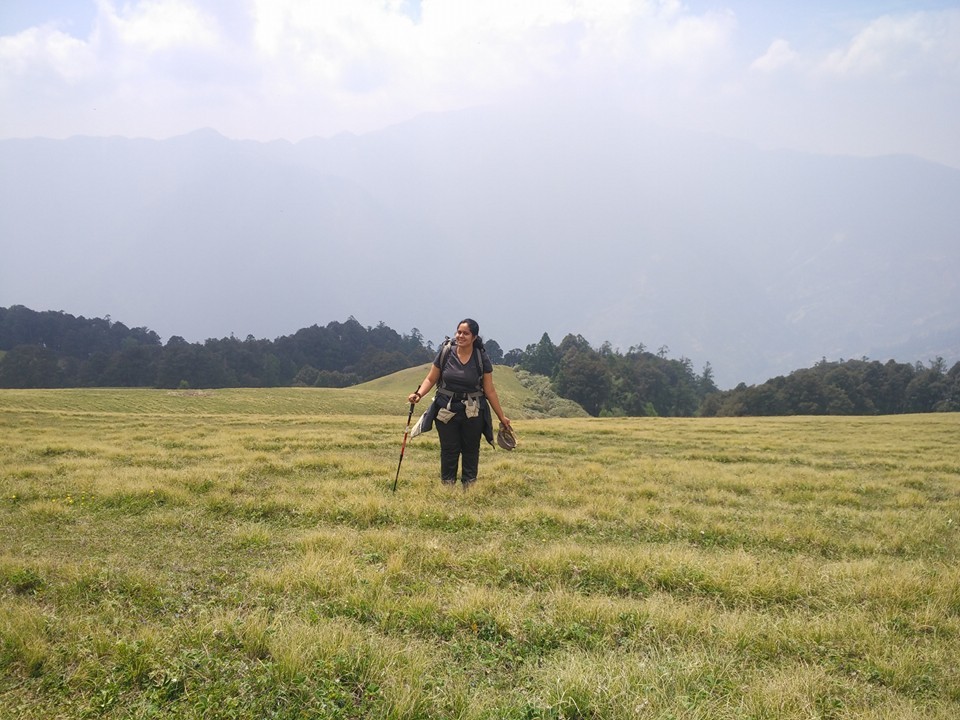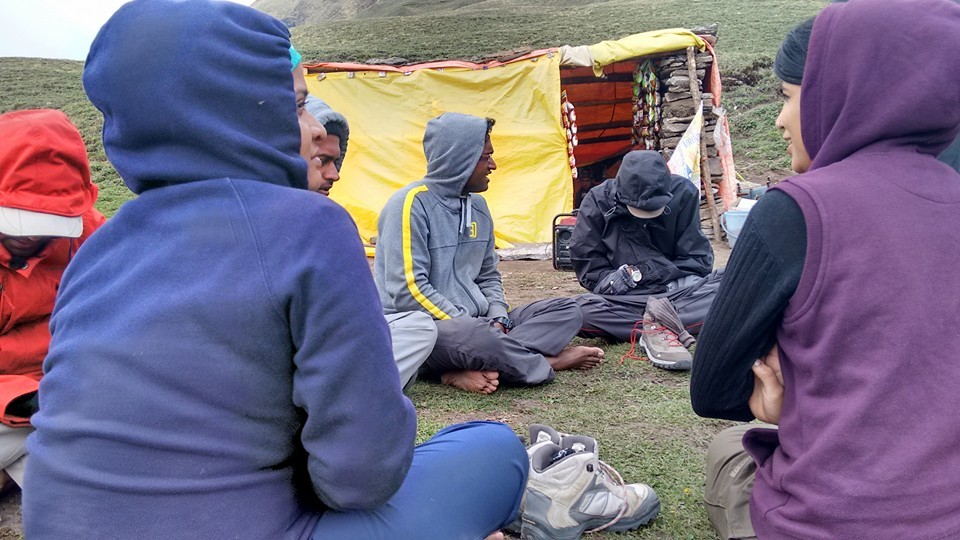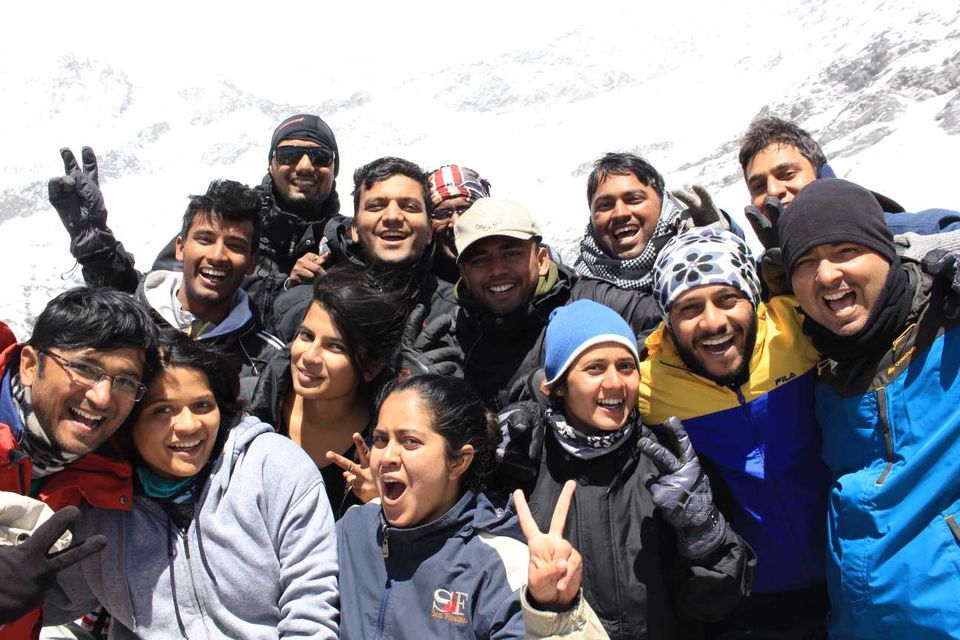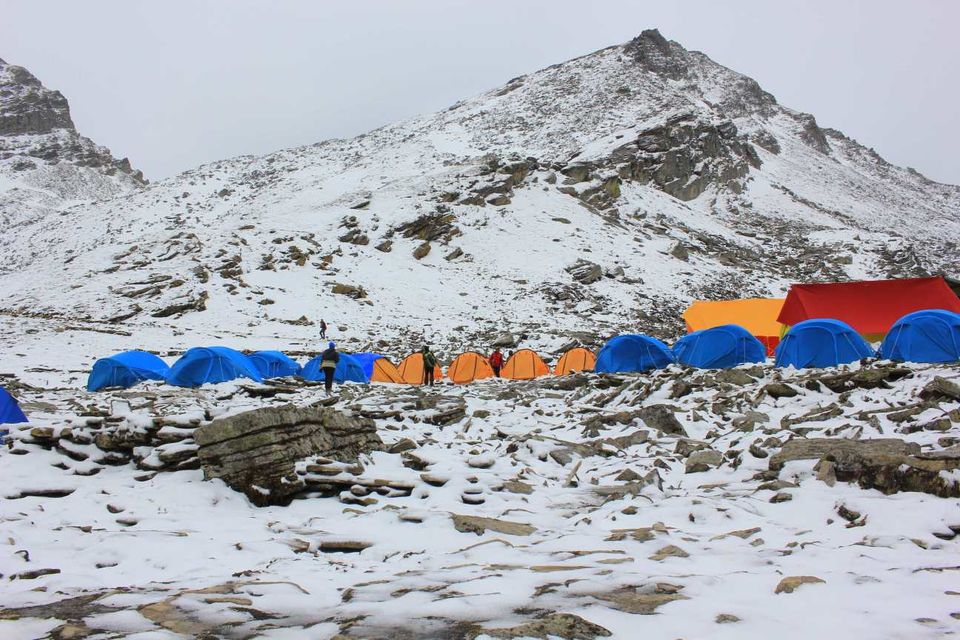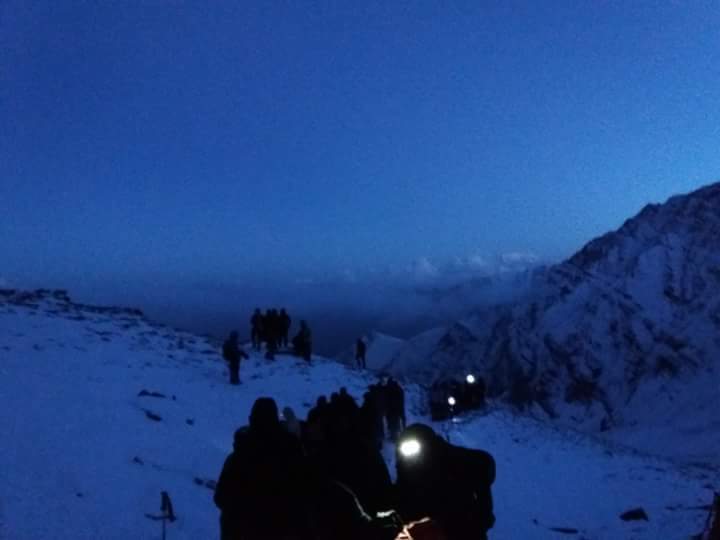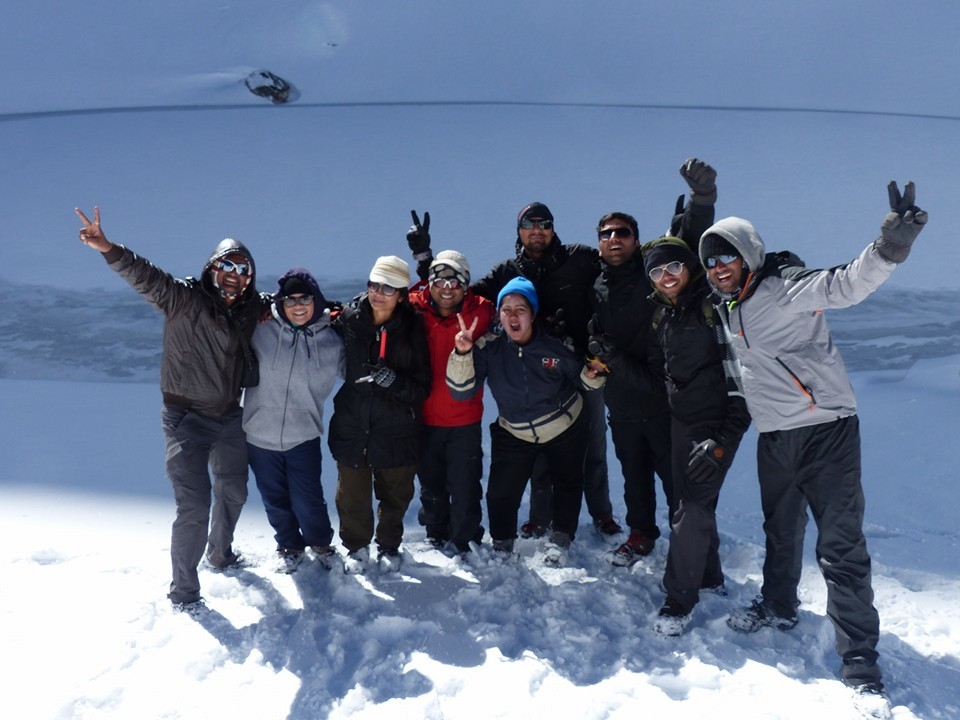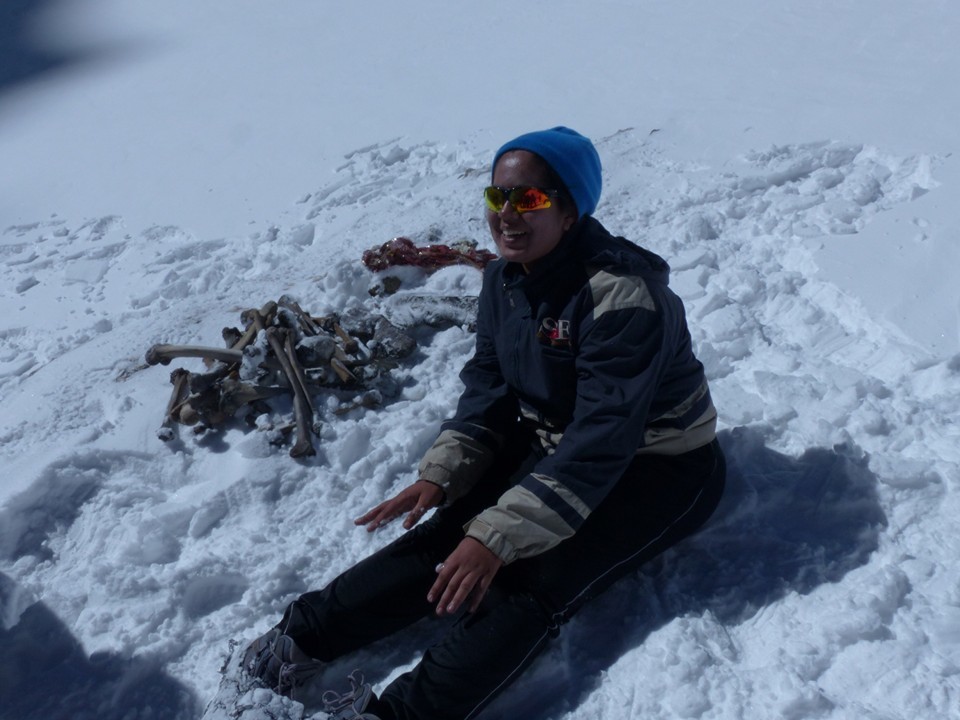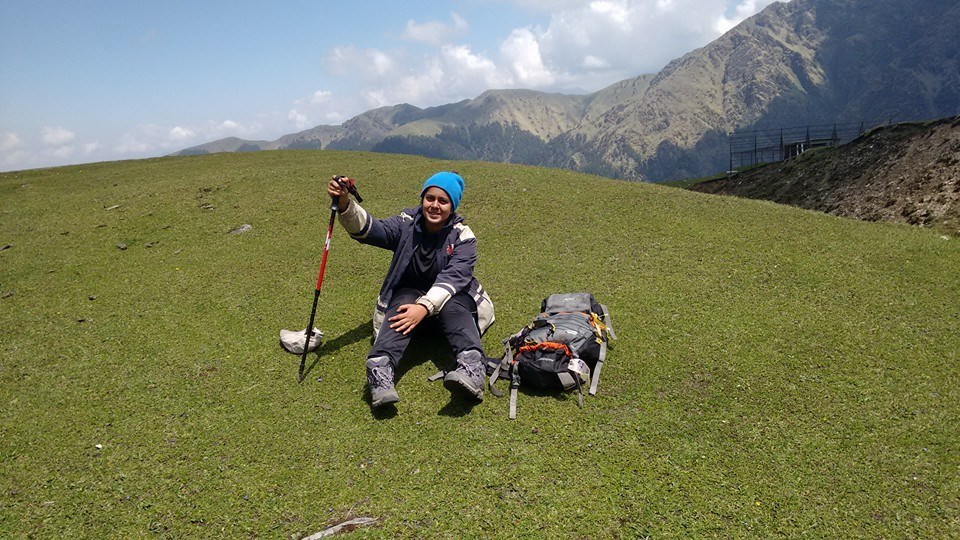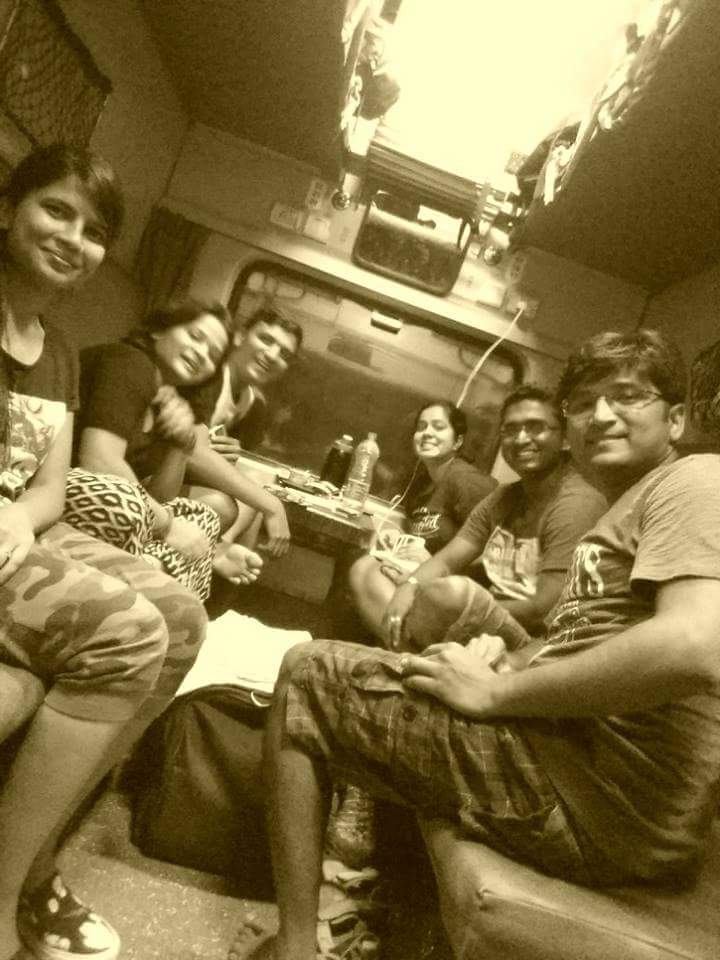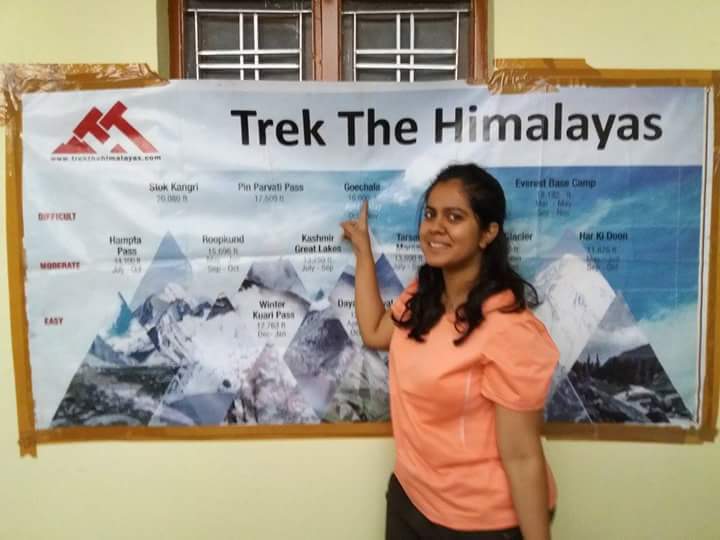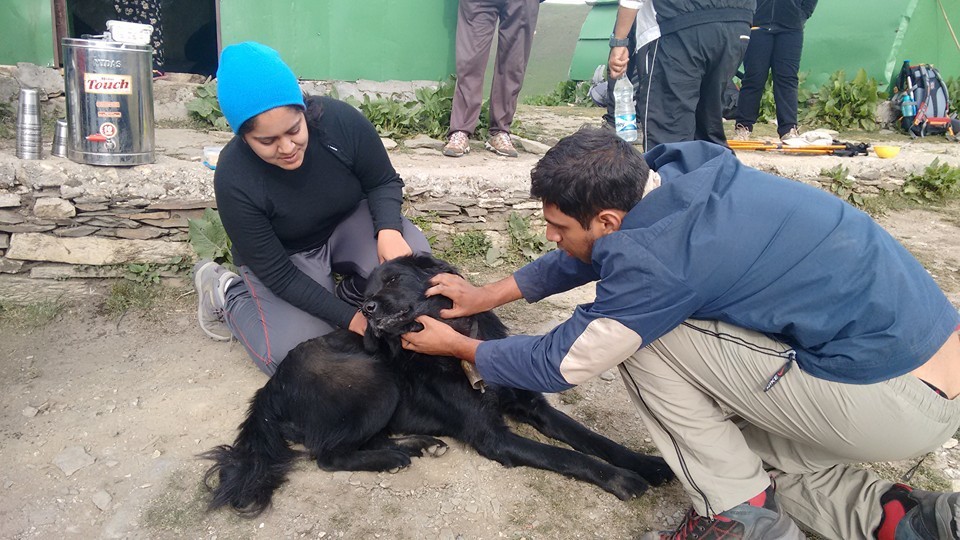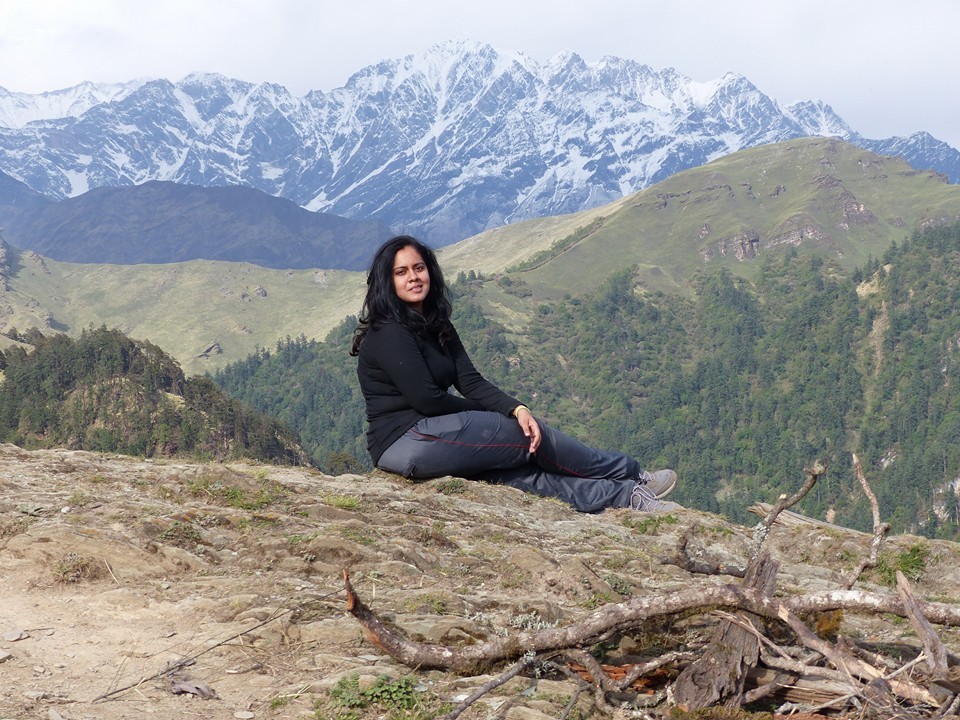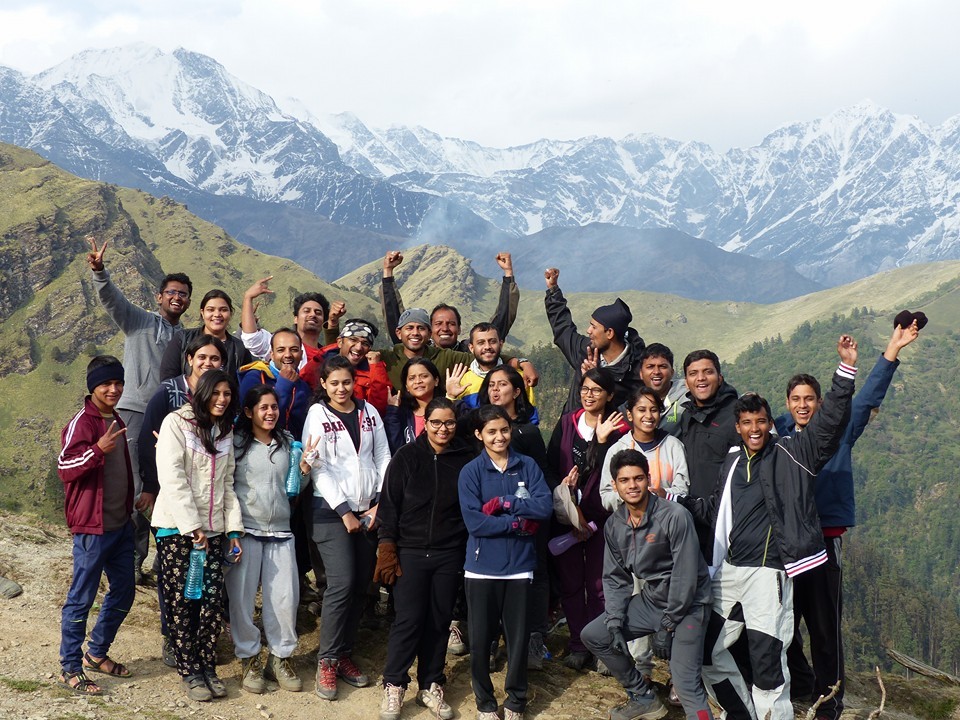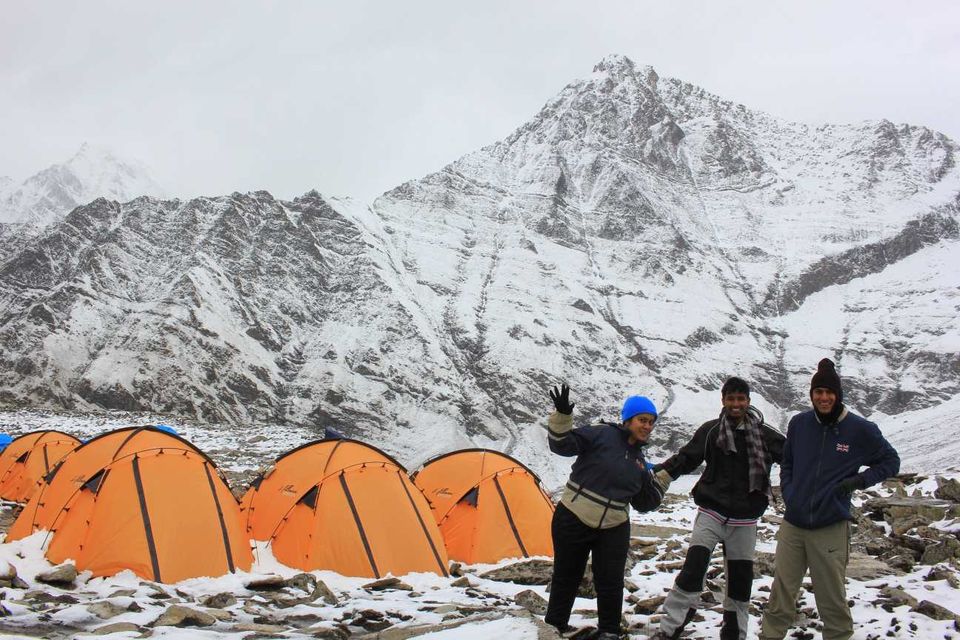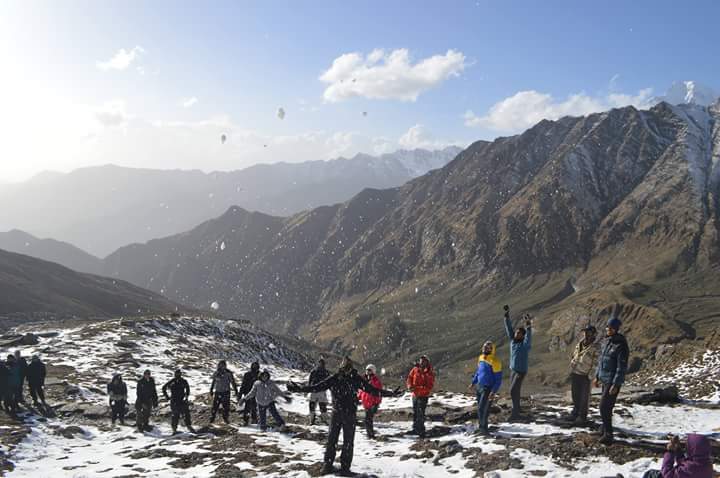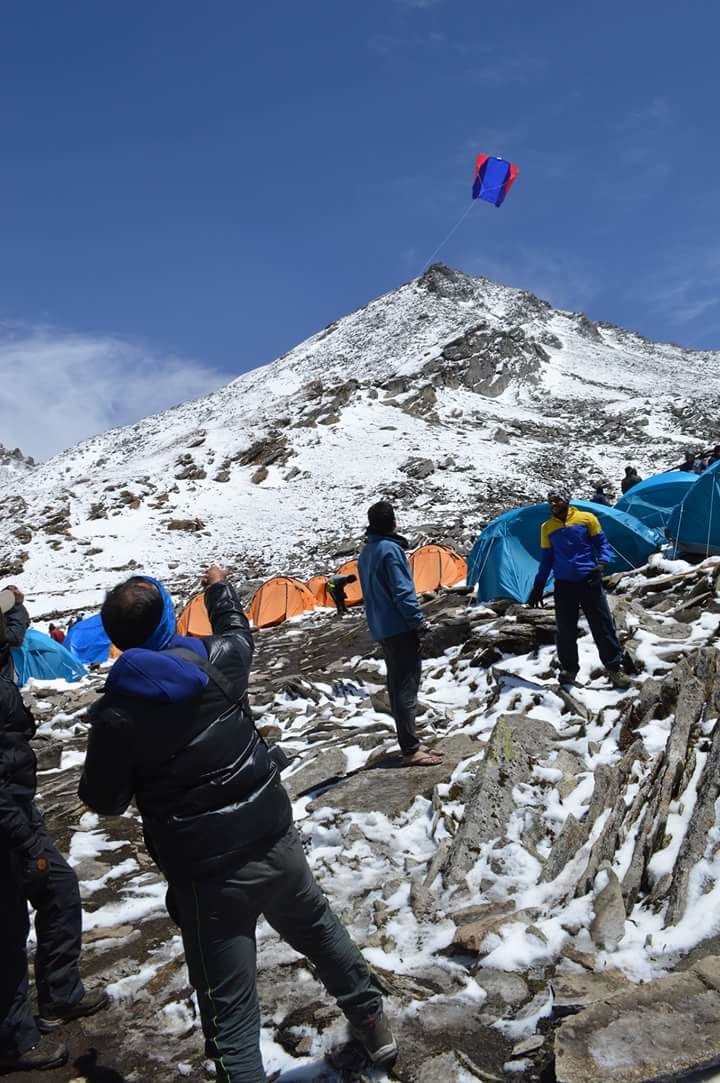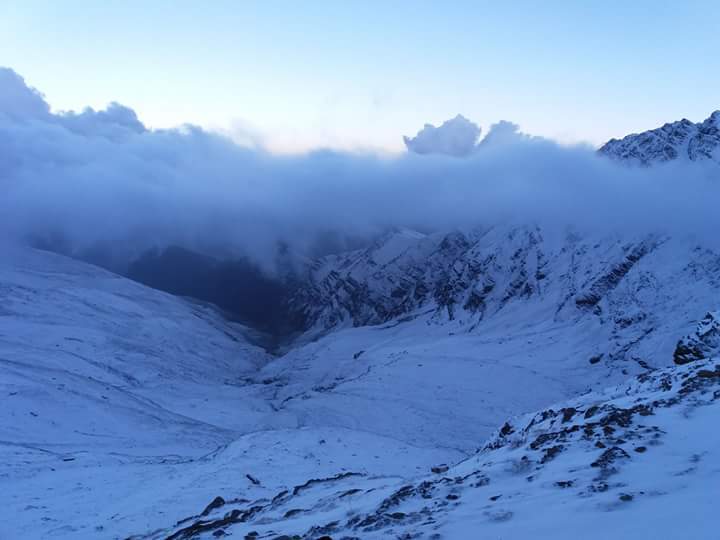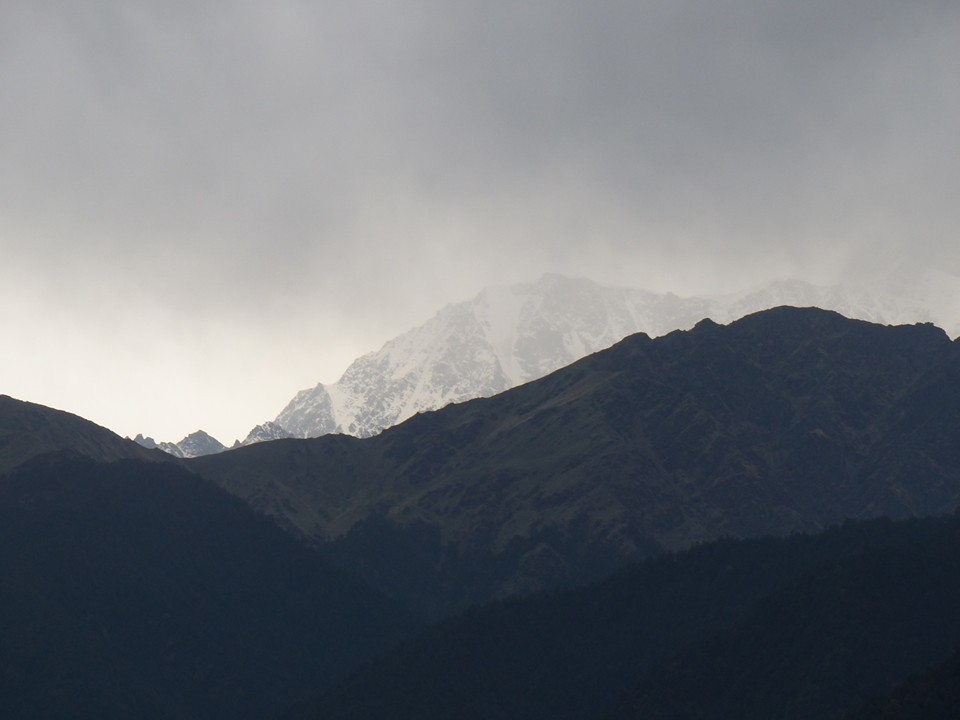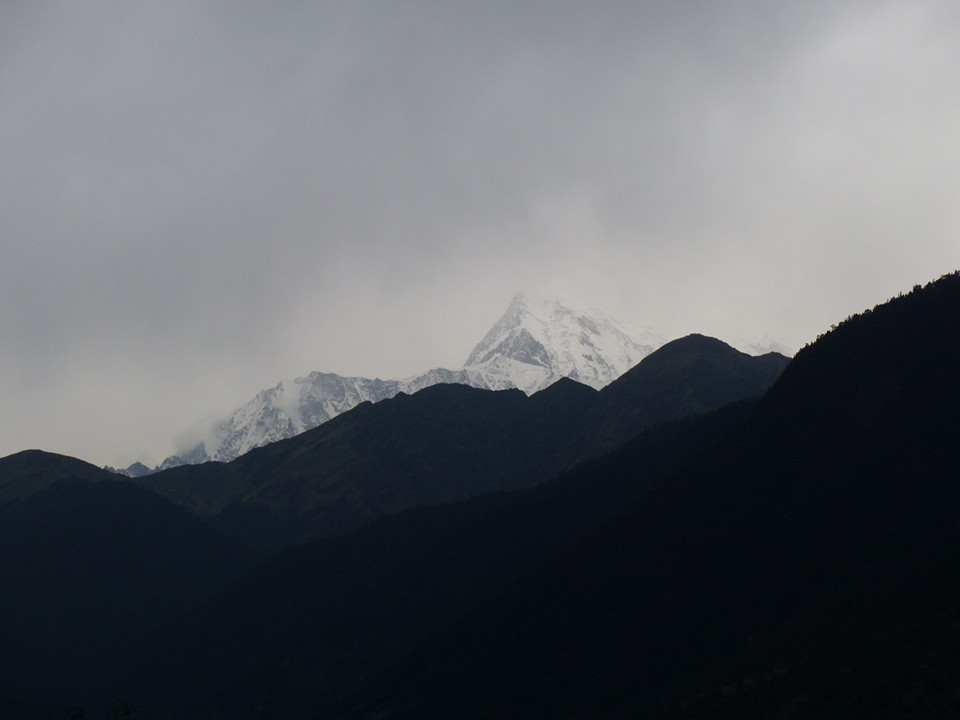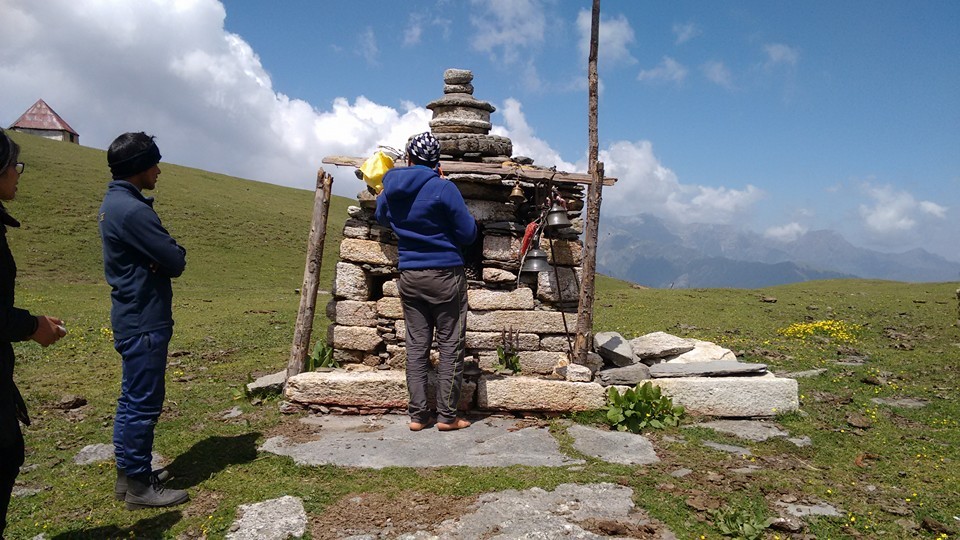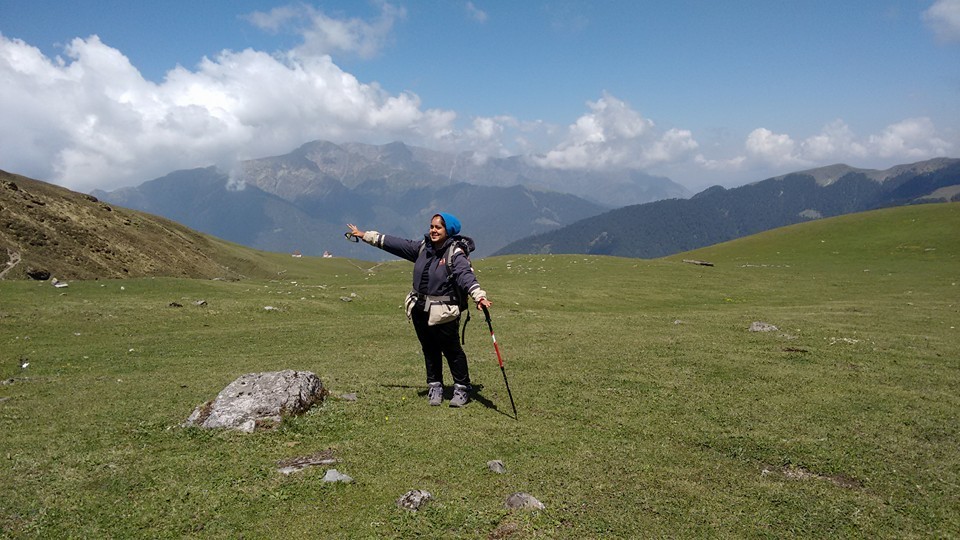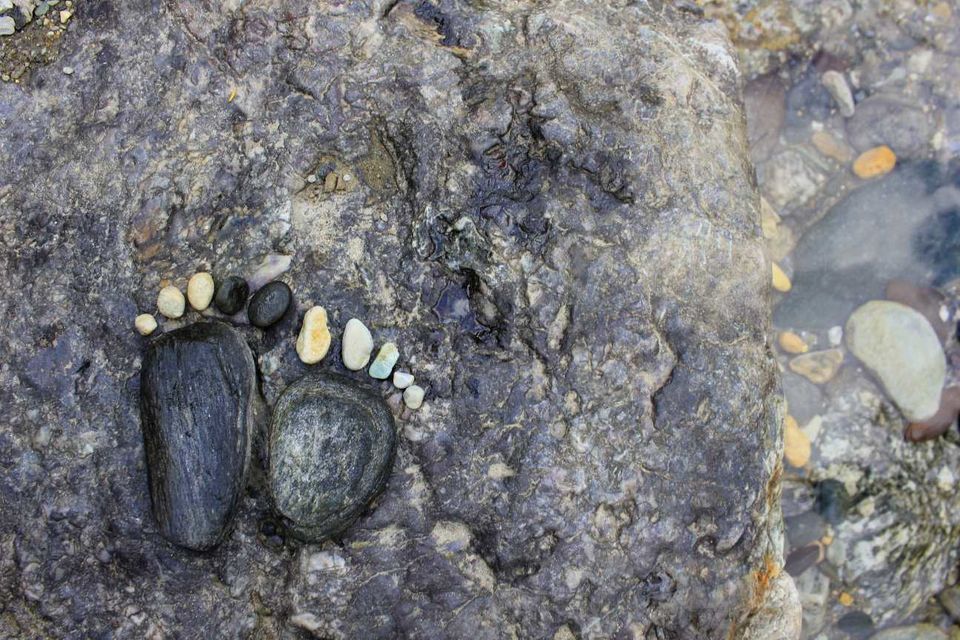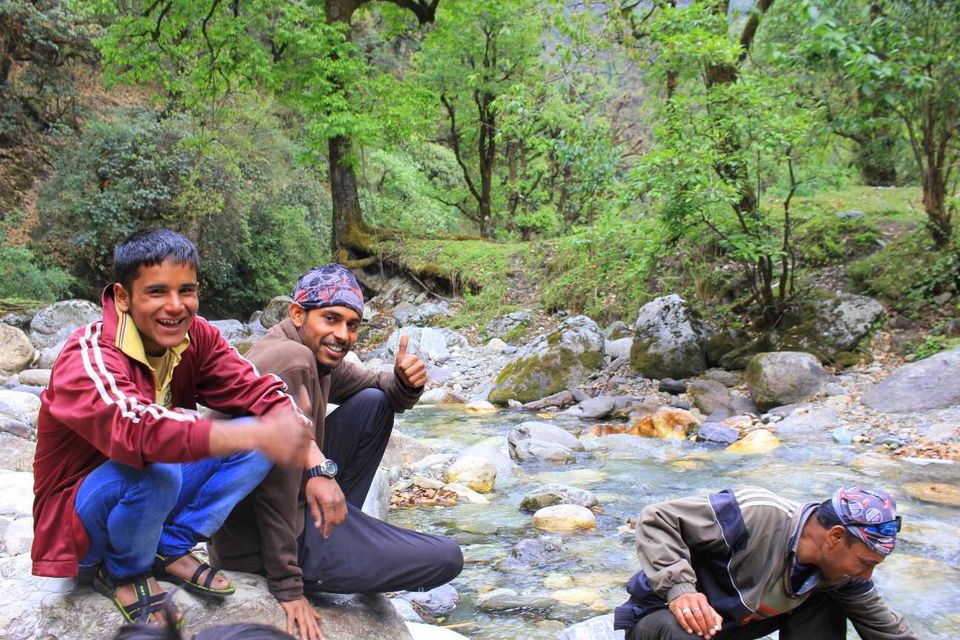 "It is not the mountain we conquer but ourselves". This is my favourite quote related to mountains and everyone who has trekked a mountain can very well relate to it. :)
Having done Chadar trek in January 2016 and considering the fact that I had some free days, I decided to do Roopkund in May this year. I have always been some one who enjoys travelling solo on long trips and decided to follow the same for this trek too.
Having enjoyed the Rajdhani journey from Mumbai to Delhi and then reaching Kathgodam from Delhi. I ended up becoming good friends with a group who had registered from Mumbai. Well Antakshari, Dumsharasj and Uno are the perfect way to start any friendship, you see. We ended up entertaining the other passengers on the train as well ! Pranks, jokes, pulling each others legs.. So I was no more travelling solo. I had made friends even before the trek started ! We were picked from Kathgodam and driven to Loharjung i.e. the base village of this beautiful trek. We were briefed about the trek in the evening by our trek leaders and it felt good to meet 25 other people who had the same dream. All of us wanted to summit the mystery lake Roopkund ! :)
So here we were, day 1 between Loharjung and Didna village. Having seen people trek with their backpacks I decided to do the same on this trek. During the brief, Day 1 sounded very simple. We go downhill and uphill. Done. But it was way more than that. I was pretty enthusiastic during the first 2 hours, but my energy levels dropped after that. Ohh it wasn't that easy. A 7 kg backpack felt like 15 kgs at that time. I stopped regularly and sipped water. I asked our trek leader, Rahul about the coming days of the trek and he would tell me, "Madam aaj hi difficult hai. Kal se easy hai kafi". Hahaa the only way he could encourage people like me who were moving really slow.
There we were at the end of day 1. We reached Didna village. All my body pain vanished when I met two extremely cute kids there. Playing with them, taking photos with them, pulling their cheeks are the most memorable moments of this trek for me. We stayed in an extremely beautiful homestay in that village.
It felt better after a good night sleep and I was charged for the next day. Our trek leader told all the girls who were slow to move before the other people. Day 2 we trekked from Didna village to Ali Bugyal. It was way easier and was just a slow walk on the vast meadows of Ali Bugyal. Those beautiful meadows. They seemed never ending! The Ali Bugyal campsite was were we got the first view of the Himalayan mountain range and peaks like Trishul and Nanda Ghunti.
The third day was only a 4 km upward trek till Patar Nachauni. This was also a easy day like the earlier day. The strong winds forced us to wear our caps and a windcheater. By now, all of us had gelled well. We ended up playing truth and dare after the trek ended this day and had a blast. We got totally engrossed in the game and laughed for hours. There was a sudden change in the weather. Heavy wind started shattering our tents, and finally it turned into hailstorm. It was an experience of a lifetime.
Next day morning we moved up to the last campsite i.e. Bhagwabasa. This is the day I had been waiting for. Trekking in snow. Well I had never done that before and was eager to experience it! It was a steep and a zig-zag route and we all went through this section slowly and carefully. I chanted just 4 words throughout the trek "Deep breathing, Baby steps". Well we reached Bhagwabasa campsite by lunch time. We were at 14,500 feet. I cannot express in words how beautiful this campsite was. Undoubtedly, this was the most surreal camp site I had ever been to. It was magical. It felt heavenly.
And there it was. I could see Roopkund in front of me. Covered in snow and it looked so pretty. I was totally in awe of it. Well when you dream of something and you are so close to living that dream. That feeling. Ohh I cannot express it in words. Having reached Bhagwabasa by lunch time we had a great time playing in snow, those snow fights and making snow man. We even danced on the famous Marathi song "Zing Zing Zingat" and flew a kite at that altitude. This day was the best day of the trek for me. :)
Having enjoyed a lot, we were called by our leaders for a discussion for the next day i.e. the summit day that we had been eagerly waiting for. Just the thought gave me goosebumps, or maybe it was the cold, I didn't care. We were given crampons as there was heavy snowfall and were told that we would be starting at 3.30 AM in the morning the next day. That night was a difficult one. I don't know what was it. The excitement of the summit, the snowfall, the extreme temperatures or the fact that I was sleeping alone in a tent. I just couldn't sleep that night.
And there it started. 3.30 AM we were in a line with our head torch on. The girls in the front, then the boys. We started like an army. Marching towards our goal. Slow and steady. One step at a time. One side there was a tall mountain and the other side a steep valley and we were moving like ants at 3.30 AM. It was dark, it was scary at times but the summit journey is by far the best trekking experience of my life. Well after 5 hours of trekking uphill there we were. The first time I saw the Roopkund lake I shouted like a mad female. I was at 15,700 feet, the highest altitude I had ever trekked to. I was on the top of the world. I can still remember the way I hugged Gruhita and Bhakti, two extremely good friends I made at this trek when we reached the top.
We took some group photos near the Roopkund lake and then started descending for Patar Nachauni on the same day. The feeling that we can be called a summiteer sinked in only after I got up the following day for the final descend to Wan village. We had a 15 kms descend on the final day and enjoyed the whole journey.
Well it turned out to be a really good decision of going solo, as I met many like minded people and enjoyed their company. I booked the trek through a group called "Trek The Himalayas". I have to appreciate the trek leaders and the support staff for the way they lead the group and encouraged everyone.
Those changing landscapes. I felt that I saw 7 extremely different places in those 7 days! It's been a humbling experience. I always get amazed by seeing how people living in such difficult terrains are satisfied with their lives and are always smiling. There are so many things about life that we need to learn from them.
And "Trek the Himalayas" ended the journey with a question for us.. What next??