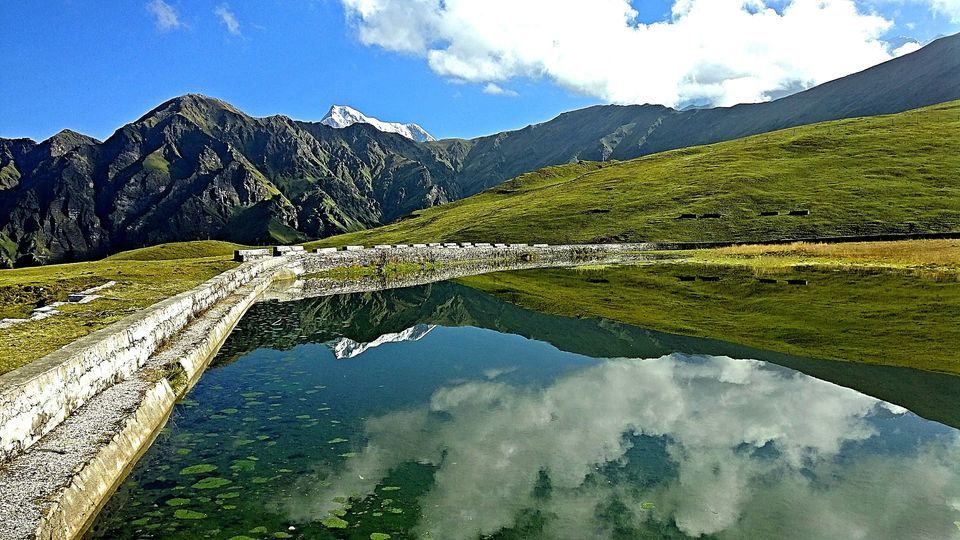 We booked our seats with YHAI. We were excited and skeptical at the same time as YHAI was organizing Roopkund trek for the first time and we were in the first batch of it! We still took a leap of faith and left from Bangalore to reach Delhi.
After a combination of air, train(Delhi to Haldwani) and road (Kathgodam to Gwaldam) travel we finally reached Gwaldam, the base camp for the trek. The initial three days (including the one when we arrived) were for acclimatization wherein we did a small trek one day and rock climbing the other. It was fun. Our itinerary looked like the following thereafter.
We were shipped to Lohajung (7660 ft) via a jeep on the 4th day. From here, we left for a beautiful village called Didna (8045 ft). The route was very easy.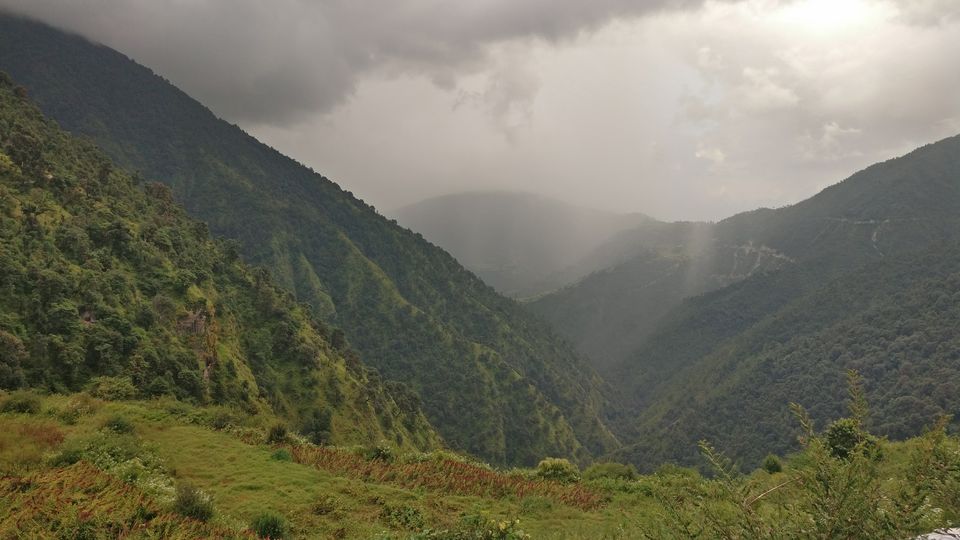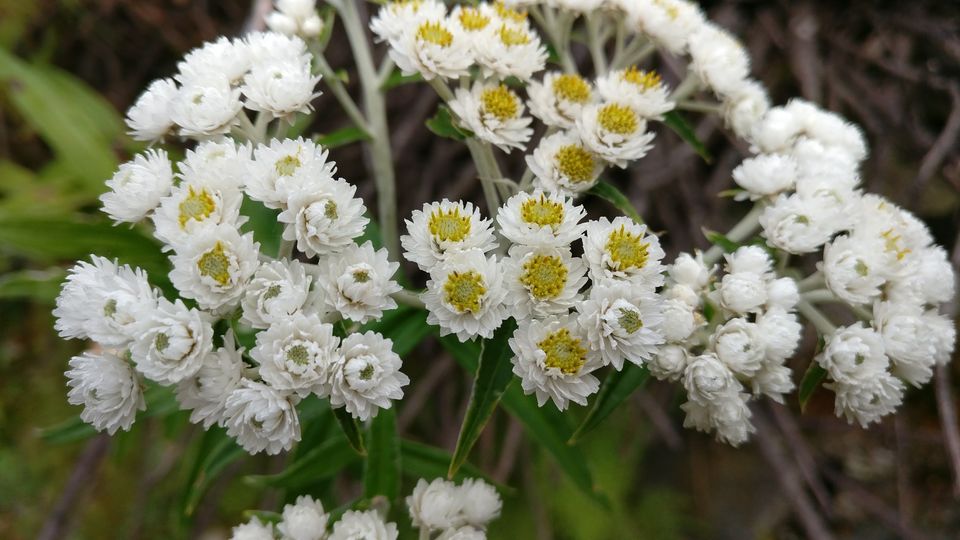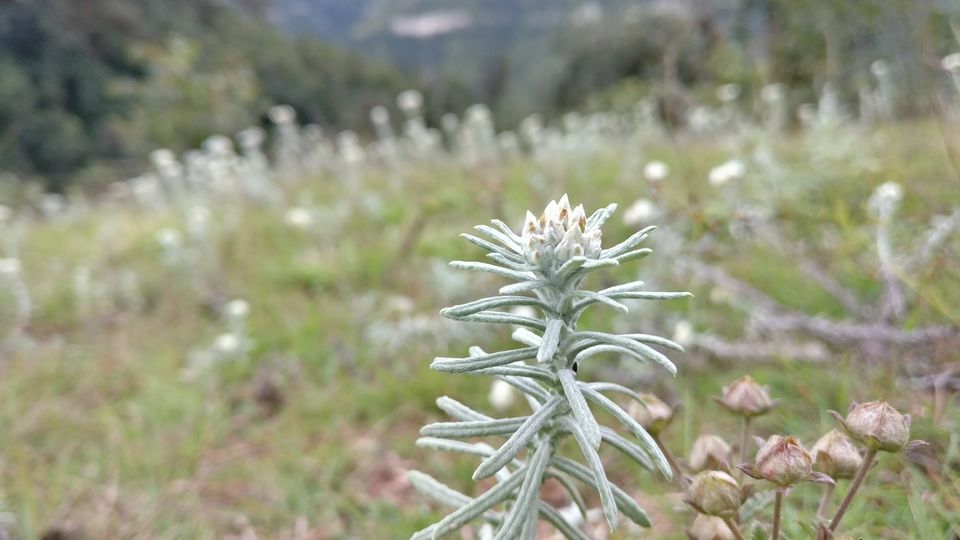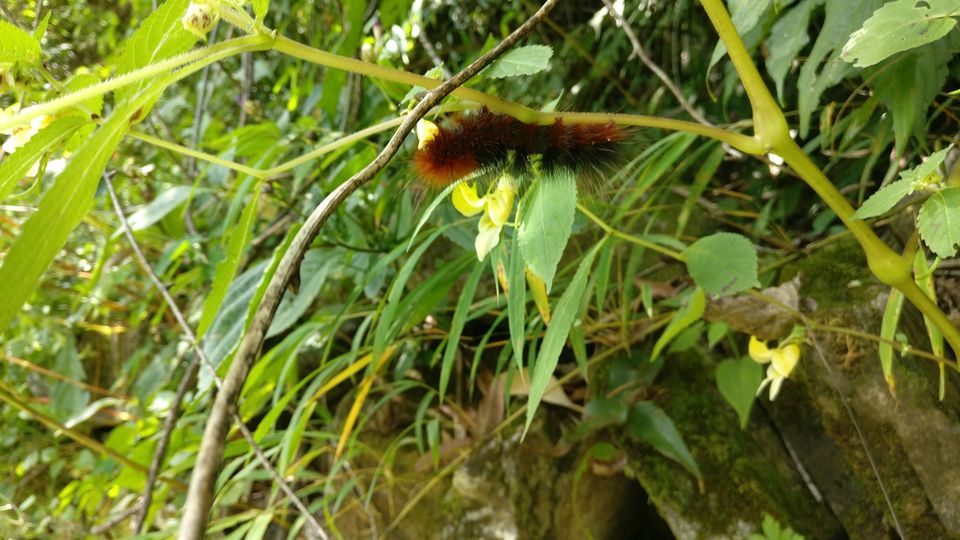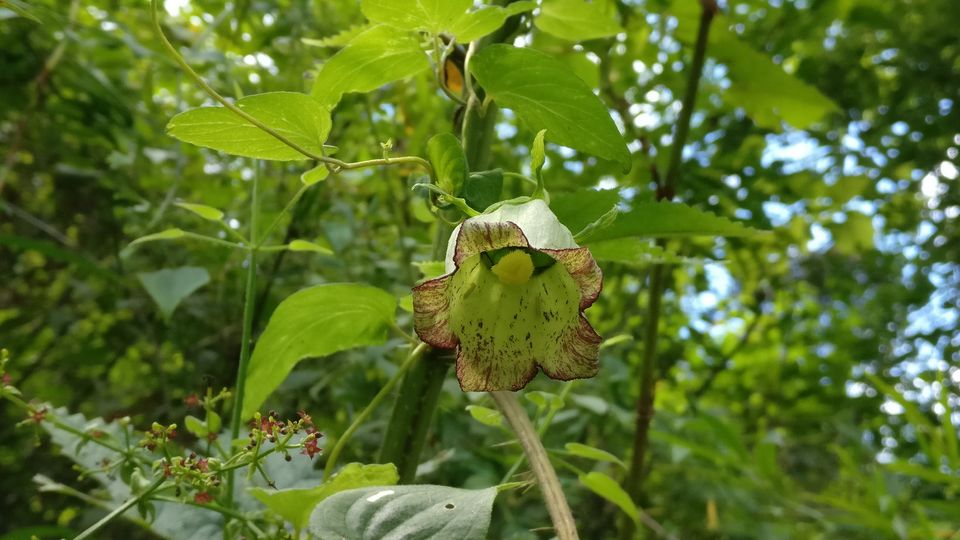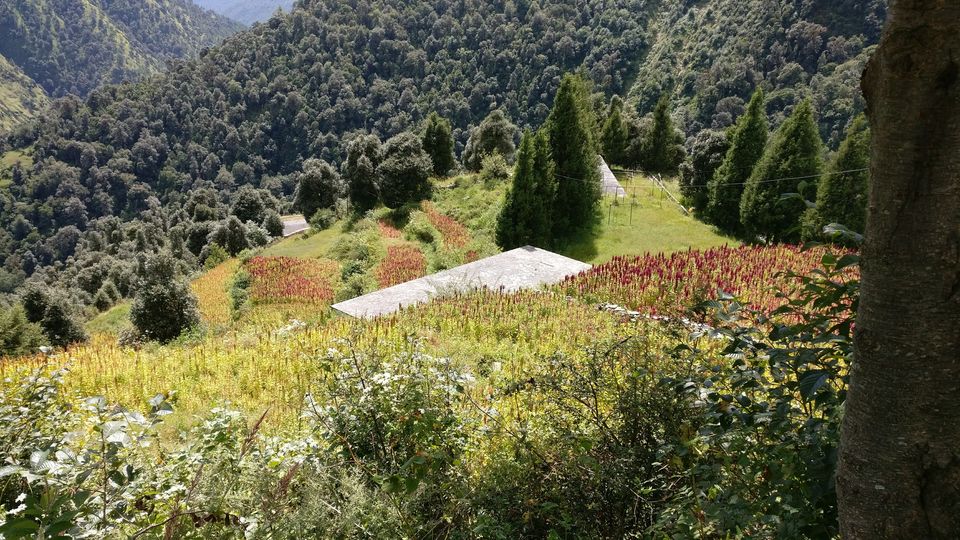 From Didna, we moved ahead to reach the beautiful Bedni Bugyal (11000 ft). This was the most beautiful part of the entire trek. The weather was perfect and in the night one can see geostationary satellites and Milky White Galaxy as we did!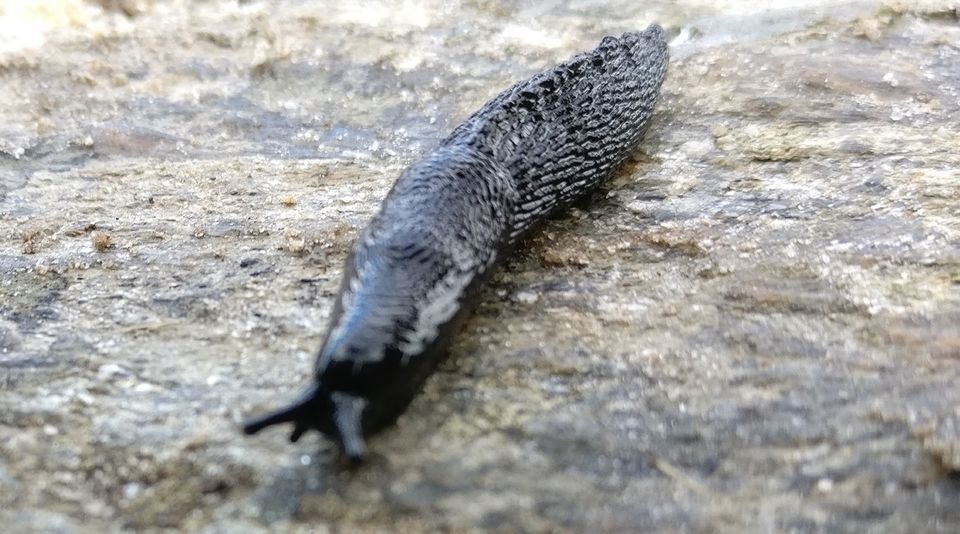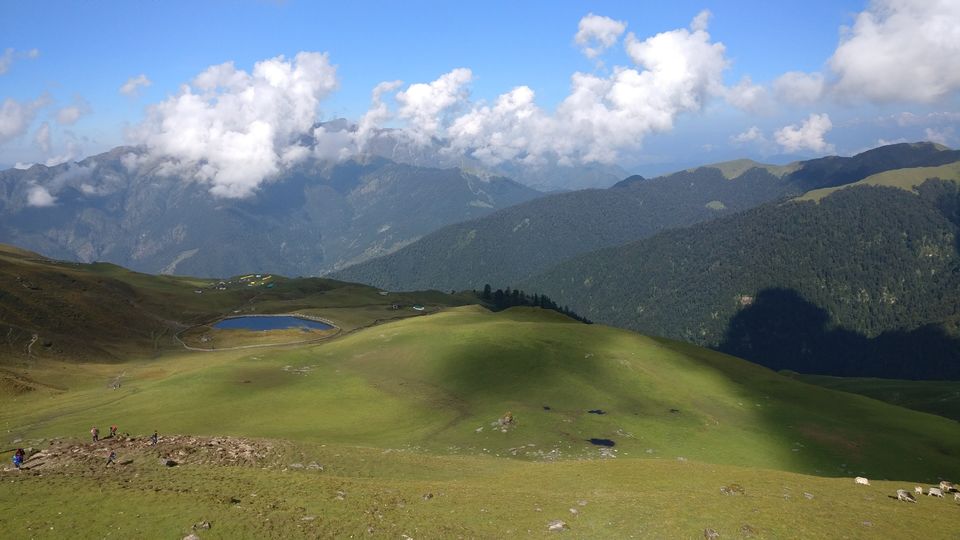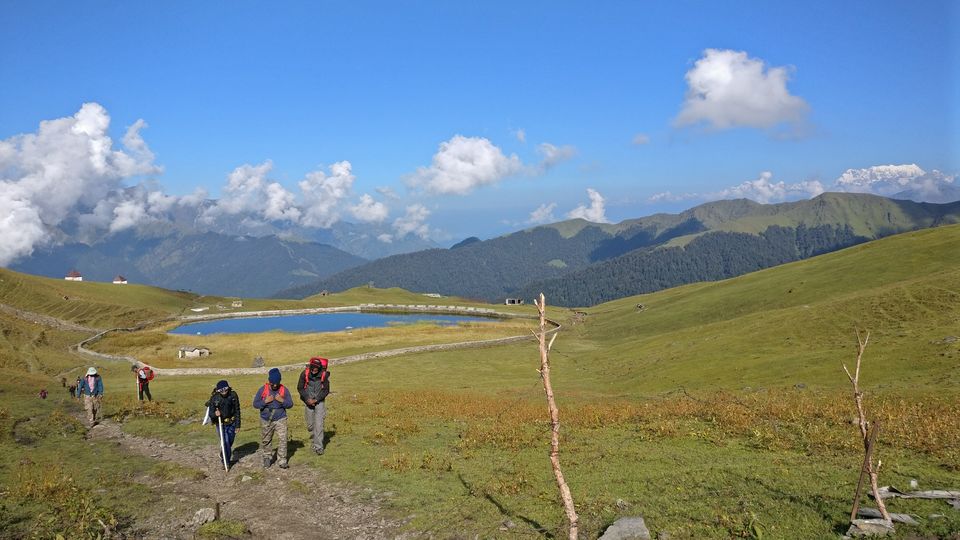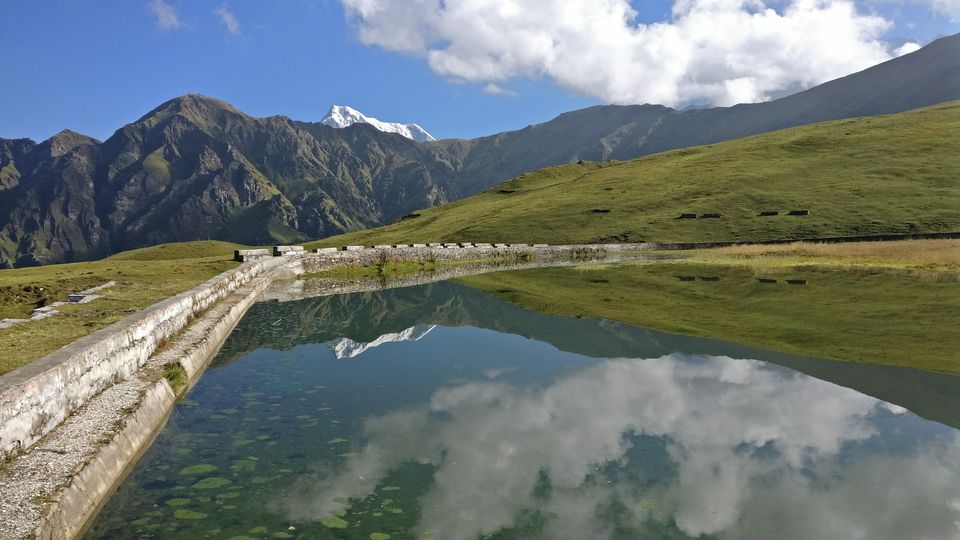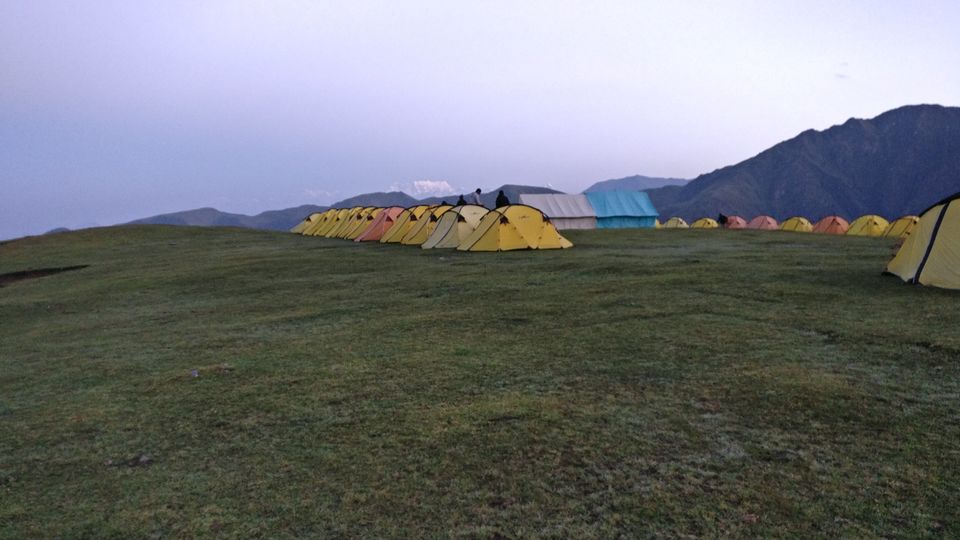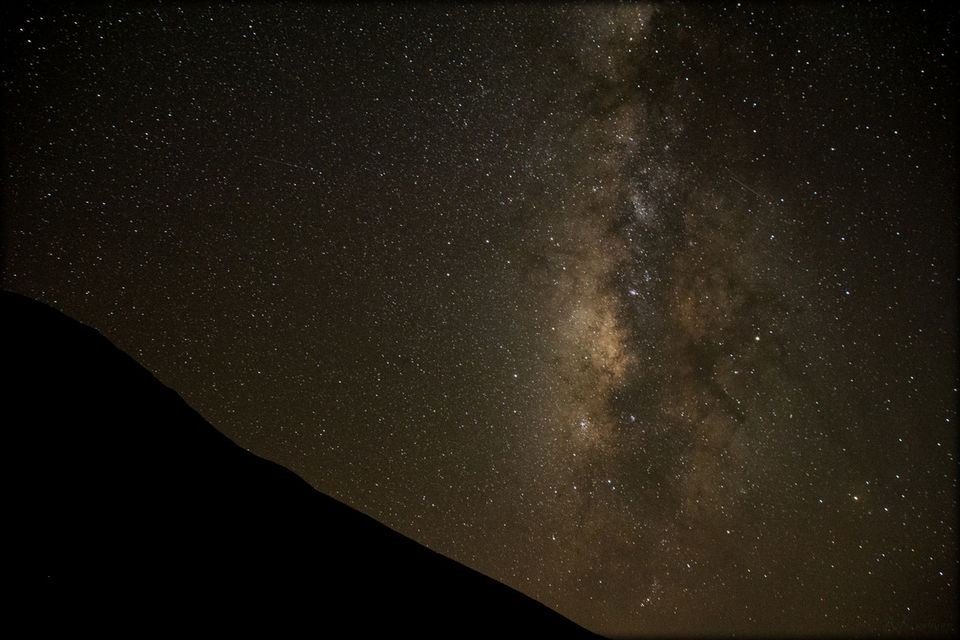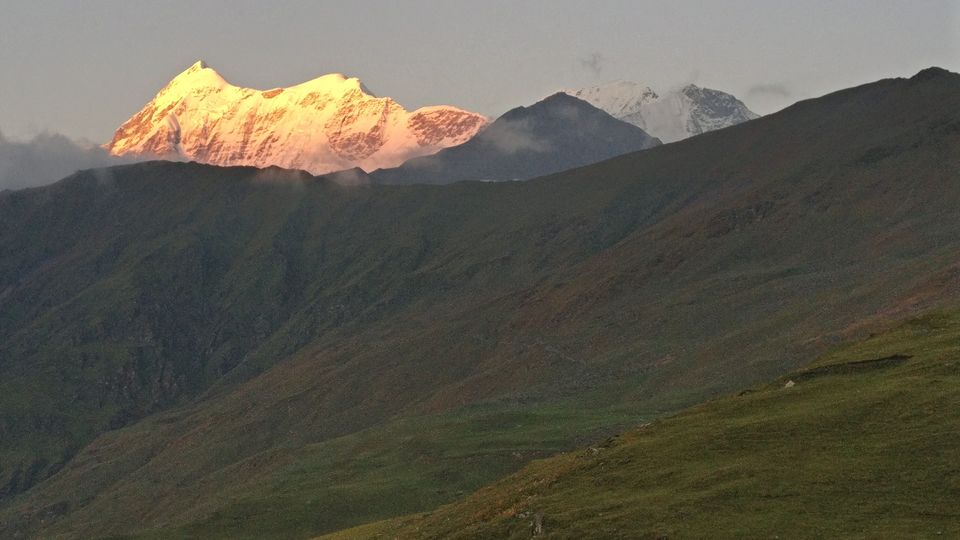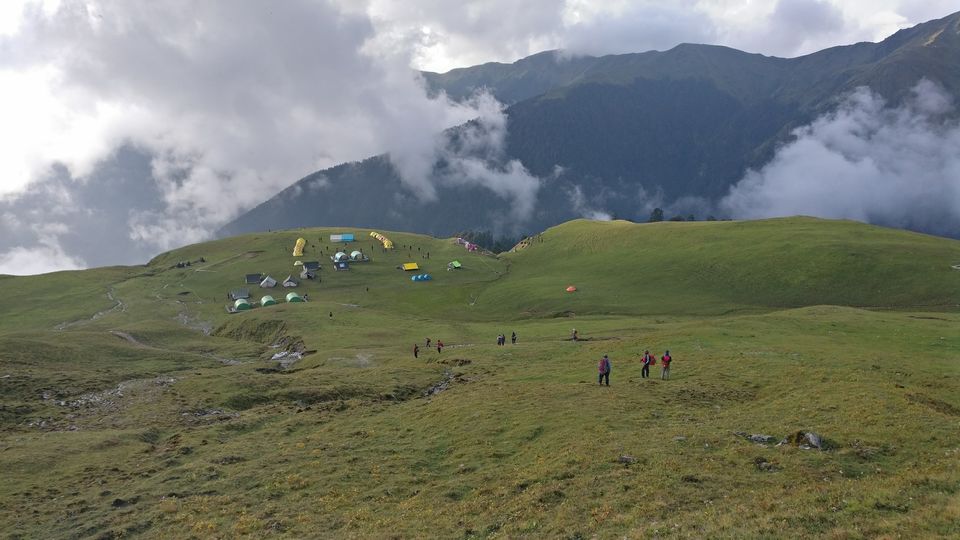 After doing Tata to Bedni with a heavy heart, we moved ahead for Bhagwabasa (14120 ft) via Kalu Vinayak (a temple which comes en route). Because of swift height gain, my head was thumping like anything. This happens when the body is not acclimatized properly. To ensure proper acclimatization it is suggested to walk slowly.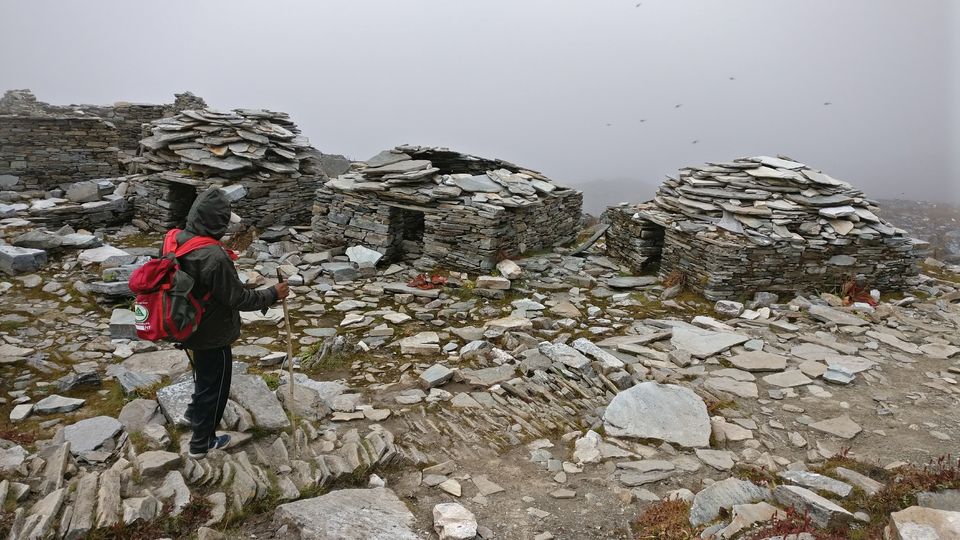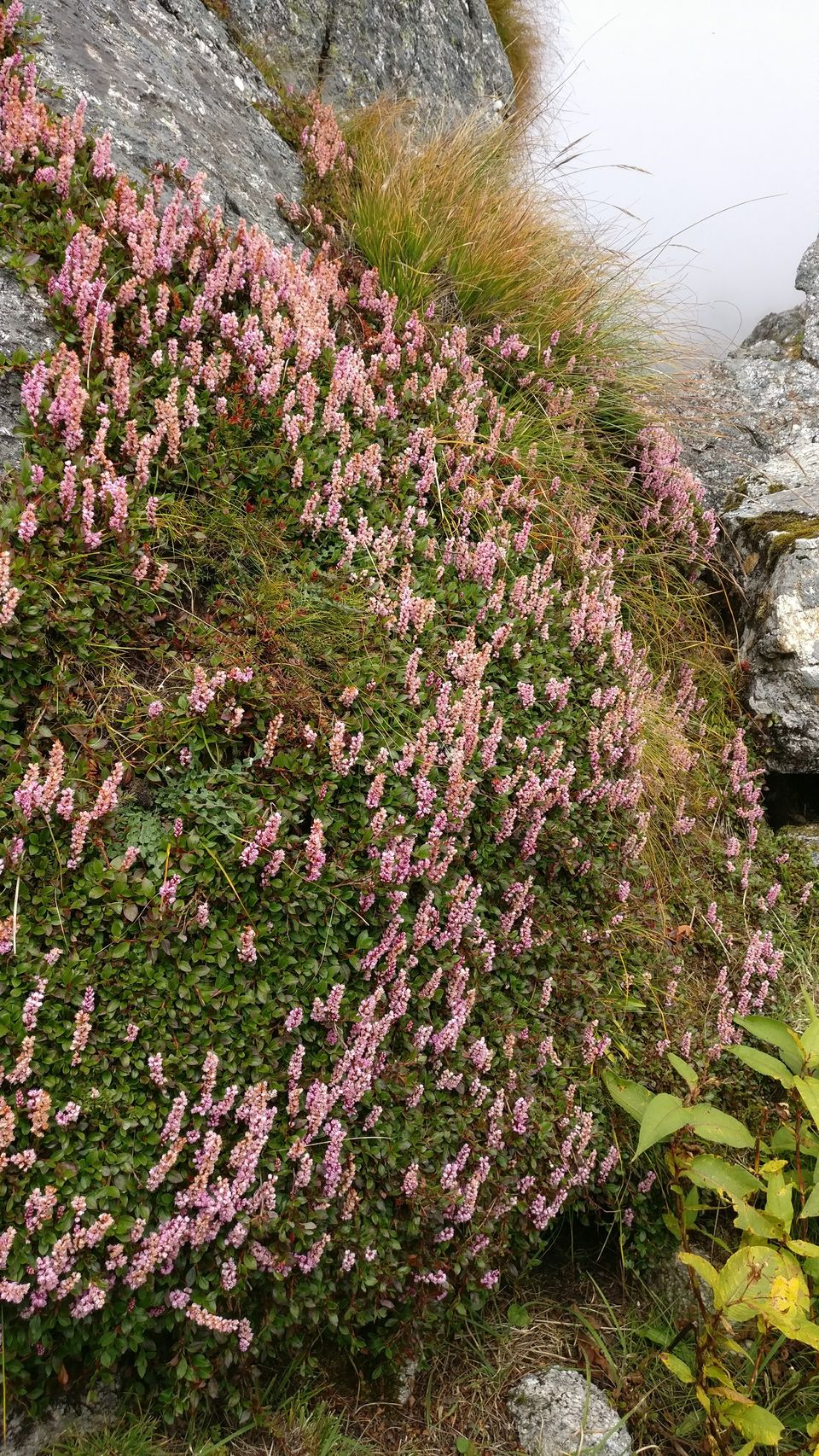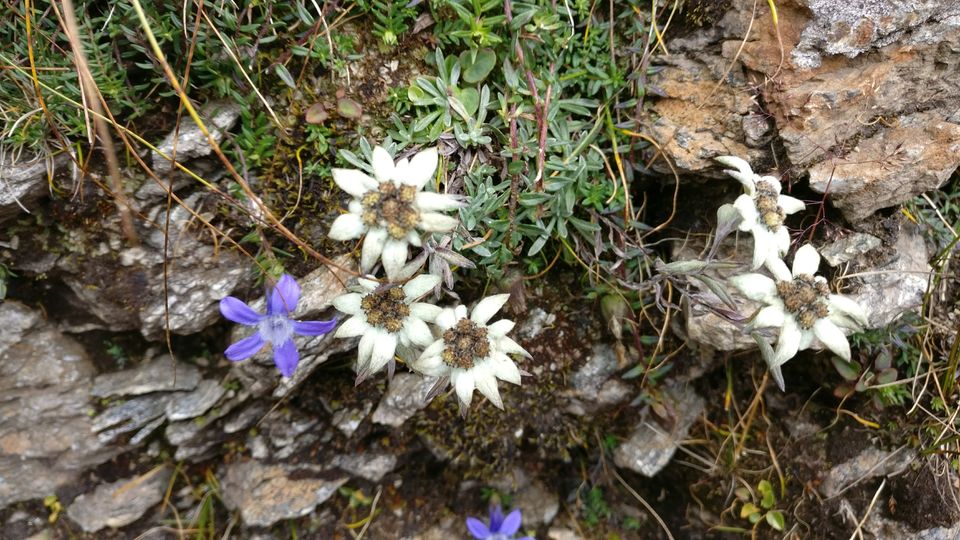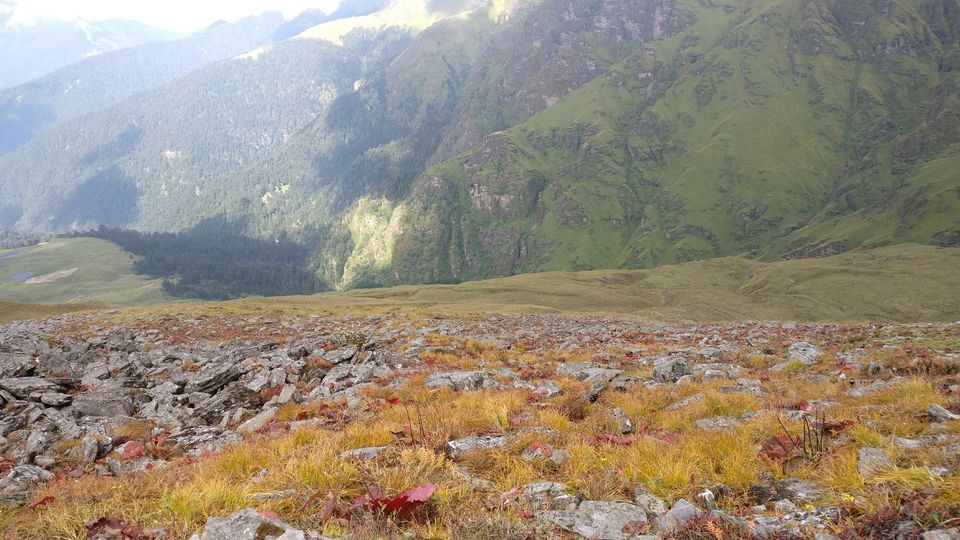 The D-day had arrived! We had to leave at 4:30 am with some food for the lake. It was total 3-4 hours trek but became too difficult because of low oxygen levels at such heights.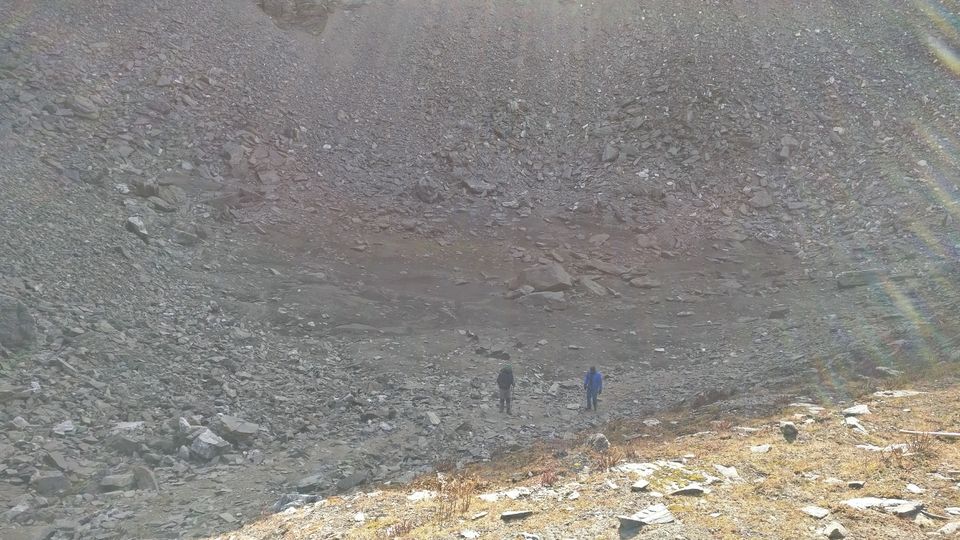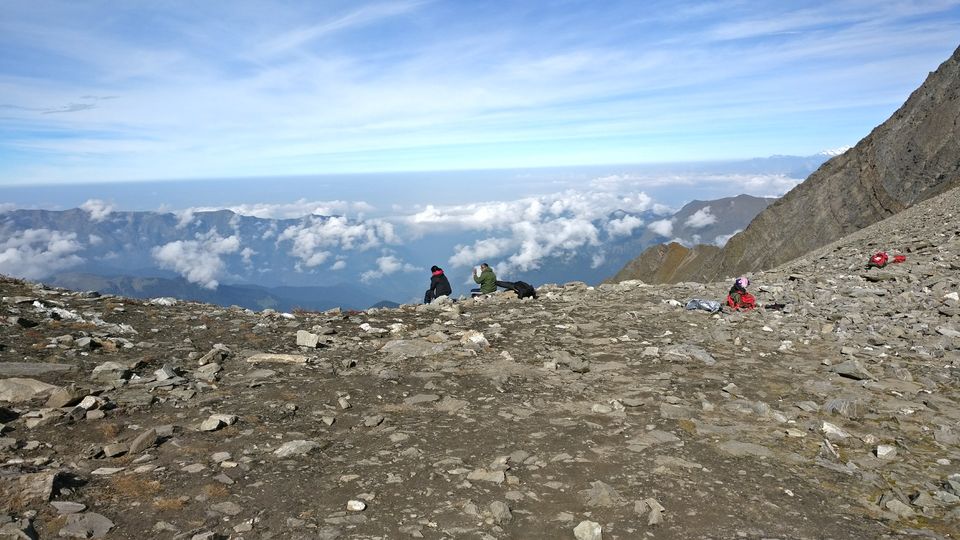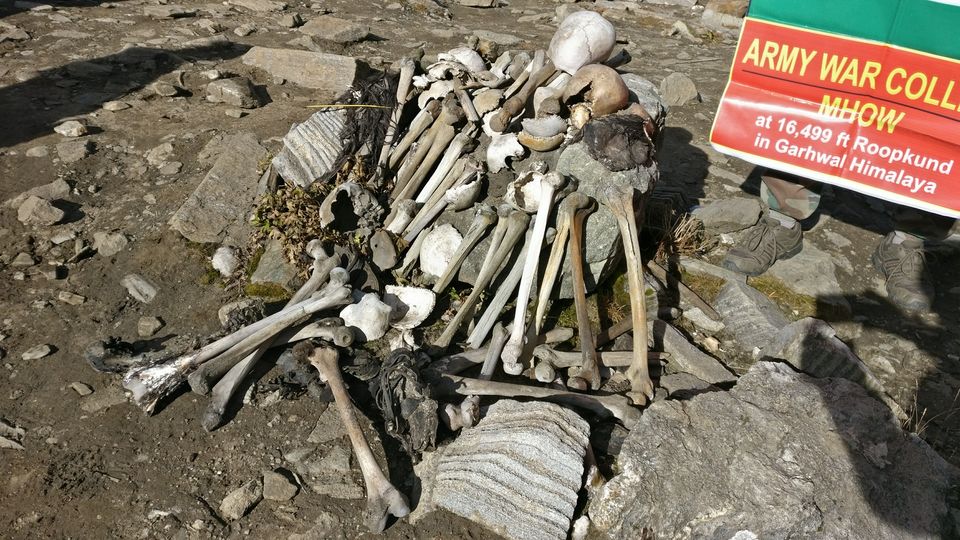 There was no time to waste and we had to start descending down to reach the Bhagwabasa camp from where we quickly packed our luggage for Patar Nachauni (12800 ft) camp. It was raining heavily while we were descending and this further aggravated the headache that I was having! Nevertheless, my mood was brightened with a cup of tea at Kalu Vinayak and then a Double Rainbow at the camp!!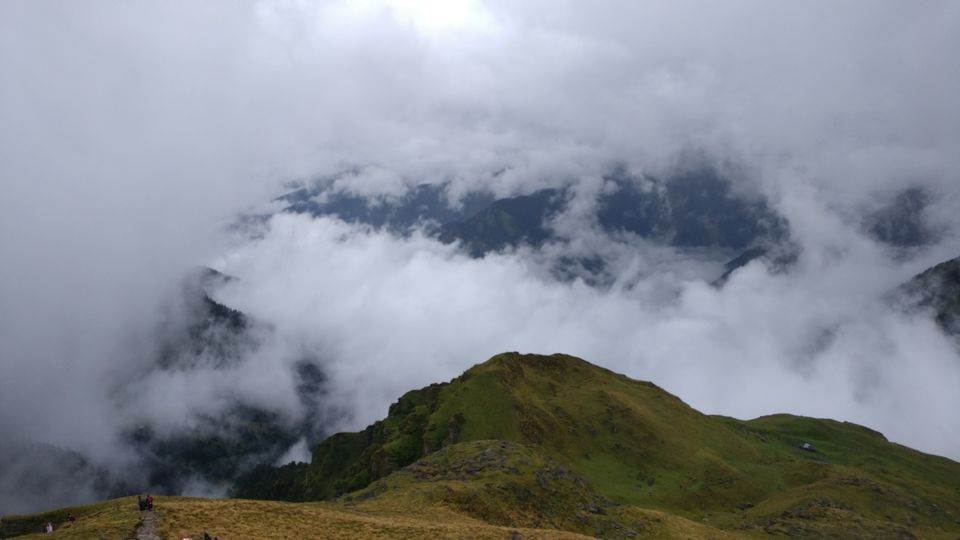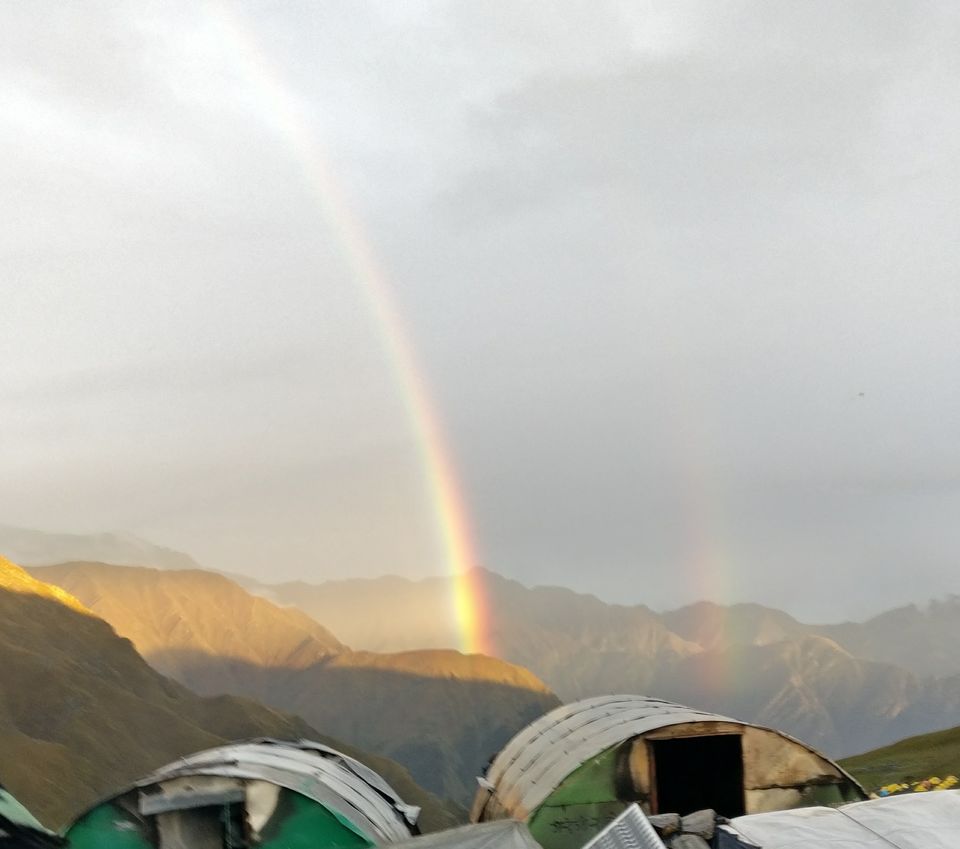 In the next 2 days, we reached the base camp at Gwaldam.
As we left from Gwaldam today, we paid our homage to Lord Shiva at Baijnath temple, en route Kathgodam from where we had our train to Delhi. From Delhi, we had our flight to Bangalore. This marked the end of the beautiful 10 days in the Himalayas with a promise that I will come back, again and again, to take solace in the laps of the Mighty Father!