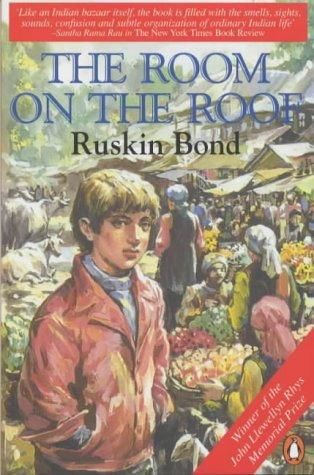 Nestled between the Himalayas and the Shivalik range, Dehradun is a place like no other. Misty mornings, nights on terraces watching the lights twinkle in Mussoorie, breezy drives and big lawns in every house characterize this valley. No wonder then that one of India's most beloved authors chose to make it his home. Ruskin Bond's fascination with Dehradun stemmed from his trips to the famous Paltan Bazar, the lush litchi gardens in every backyard, panoramic tea estates and walks through Rajpur Road, which is now full of swanky malls. All of these experiences feature in his stories because he always wanted to welcome his readers into the town he loved and longed for. He wrote in the light of his experiences in life and the people he met and painted a captivating picture of these experiences through his elemental and homely style. Although, Dehradun is not as sleepy and laid back as it used to be in his time, the spirit of the rustic town is still alive and captured beautifully in his work.
Here are the 5 books that will make you want to pack your bags and rush to Bond's Dehra.
The Room On The Roof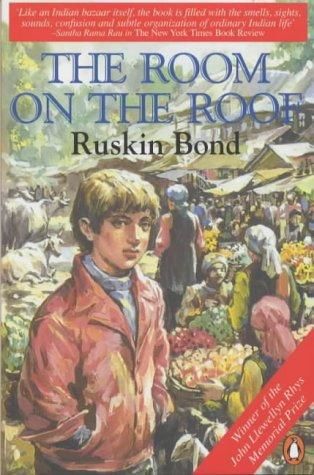 "When we are young, we can put up with a great deal of discomfort in order to follow a dream. If, after thirty-five years, I'm still doing my own thing, it's because I haven't forgotten the dream. Let no man take your dream away. It will sustain you to the end."
This novel was Ruskin Bond's first literary venture and has endured as his most beloved work. The story about Rusty, a sixteen-year old Anglo-Indian orphan boy, is moving in its simplicity. It beautifully chronicles Rusty's life in the European area of Dehradun. Bond has vividly described the smells, sights, sounds and lives of the people living in this valley.
Our Trees Still Grow In Dehra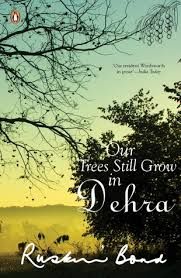 "So this is old Dehra of mangoes and lemons, where I grew beside the jackfruit tree planted by my father on the sunny side of the house since sold to Major-General Mehra. The town's grown hard, none know me now or knew my mother's laughter. Most men come home as strangers. And yet, the trees my father planted here, these trees-old family trees-are growing still in Dehra"
This collection of fourteen semi-autobiographical stories brings Bond's beloved Dehra to life. The stories span the period from his childhood to his present and readers are introduced to his family, friends and various other people who left a lasting impression on him.
A Town Called Dehra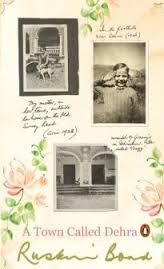 "The past is always with us, for it feeds the present."
This book perhaps paints the most vivid picture of the Dehradun Ruskin Bond knew intimately. It celebrates the way of life of a sleepy town that no longer exists--horse-drawn tongas, litchi trees and charming winters.
Roads To Mussoorie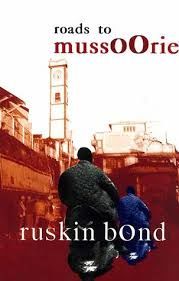 "What is nostalgia, after all, but an attempt to preserve that which was good in the past?"
This is another delightful collection of stories set in and on the way to Dehradun's favourite hill-station Mussoorie. Ruskin Bond describes his journey to and from Mussoorie over the years and delves into the daily lives of his neighbours and friends.
Rusty, The Boy From The Hills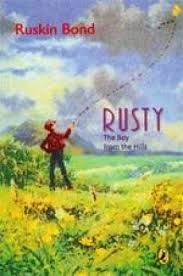 "But the trees seemed to know me. They whispered among themselves and beckoned me nearer. And looking around, I noticed the other small trees and wild plants and grasses had sprung up under the protection of the trees we had placed there. The trees had multiplied! They were moving. In one small corner of the world, Grandfather's dream was coming true and the trees were moving again."
This volume of Rusty's adventures is another riveting read. It captures his teenage adventures with pet pythons and garden ghosts at his grandparents' Dehradun home in pre-independence India.
Frequent searches leading to this page:-
ruskin bond famous books, how does ruskin bond describe his experience of living in london bedsitters?, famous books of ruskin bond, ruskin bond famous stories, ruskin bond important works, tourist attractions in dehradun